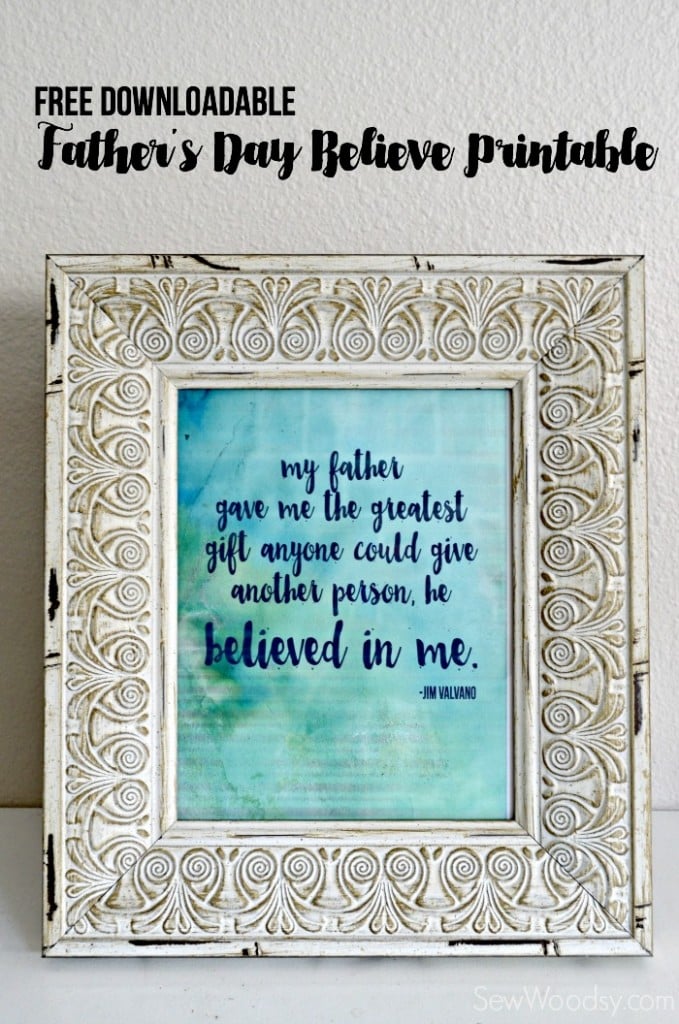 Ever since getting my subscription to GraphicStock and getting Photoshop back in my life I finally started to make some fun printables. I found this quote while searching the web and felt like it was the perfect Father's Day quote. I wanted to make a printable to display in our house to remind Jon just how important he is in Ryder's life. Just the other day Jon mentioned that Father's Day is a holiday made only to make dad's feel good about themselves. Mother's Day is a legit holiday. I beg to differ. I told him how important a father's role is in a child's life. If it wasn't for him I wouldn't be able to stay at home and raise our child. How one day he will teach Ryder so many amazing skills like wood working, and fishing, surfing, golfing, skateboarding and so many more skills. How they will bond over beers when Ryder is in his 20's. A father's role is so incredibly important. In my opinion, equally as important to a mother's role.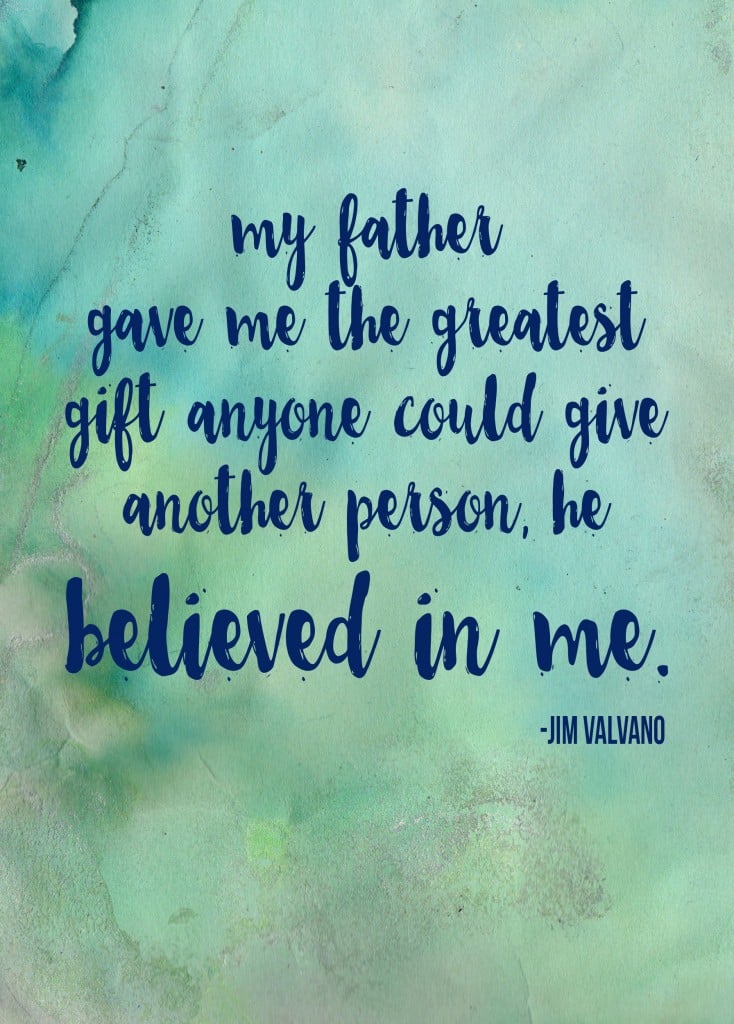 You can download the print for FREE here. This prints 8×10 and fits most frames. I've only tested it on my ink jet printer. Color may vary due to printers.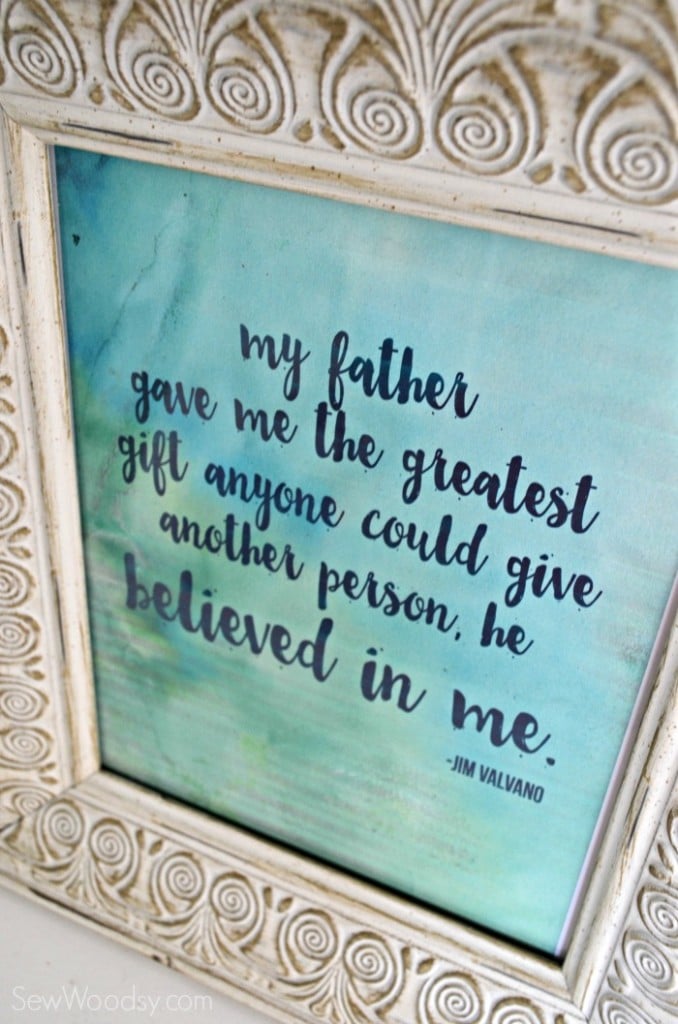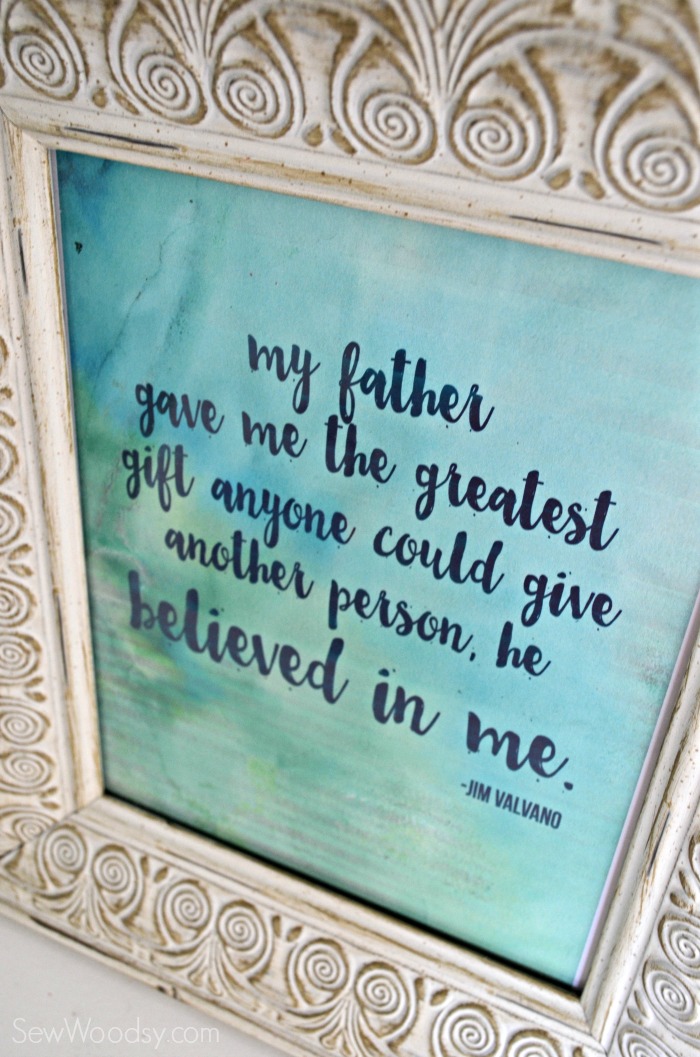 I'm also crushing on a bunch of new fonts I recently bought. This font is called Abigail. Yes–I bought fonts. I'm kind of a font nerd like that. One of these days I'll share a few of my favorite fonts in a post. I have hundreds if not thousands of fonts. My computer is busting at the seams and I scour the font sites weekly for new fonts (both free and paid). Hope all the amazing dad's out their have an awesome Father's Day and get everything they want and then some!