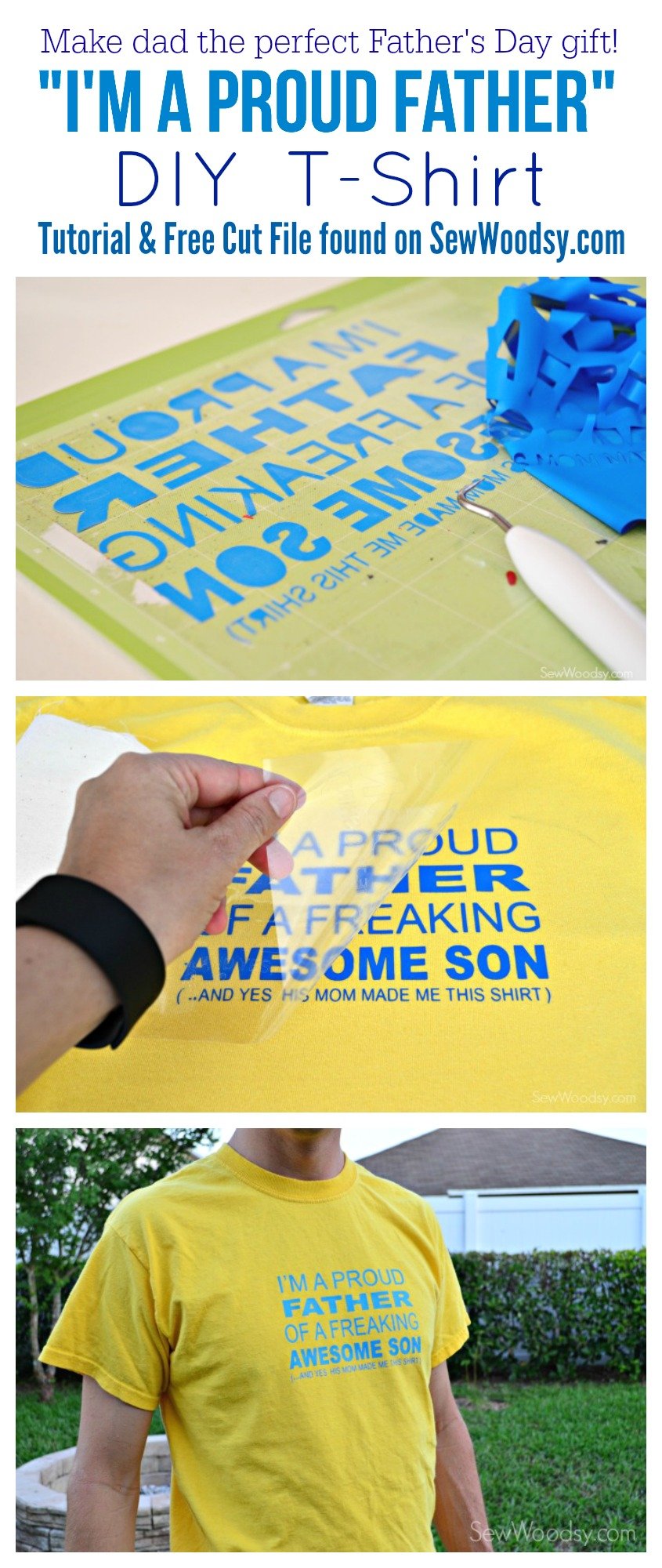 Father's day is this weekend. I hope you've made something for the special father in your life. If not. I have you covered. I created the cutest phrase and ironed it on to a t-shirt. Perfect shirt for any dad. Jon loved the shirt and couldn't stop laughing at it. Specifically the part about "his mom making the shirt". It's definitely what I would do, and he doesn't expect anything less. Make sure you download the image so you can upload it into Cricut Design Space and make this shirt too!
Supplies:
T-shirt
Iron & Ironing Board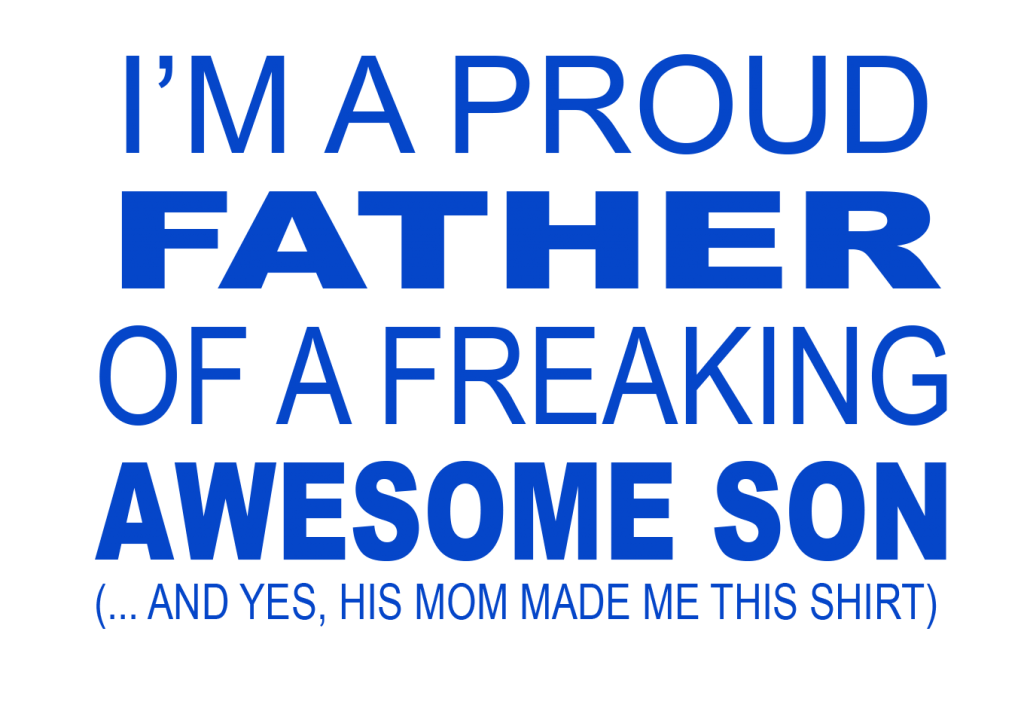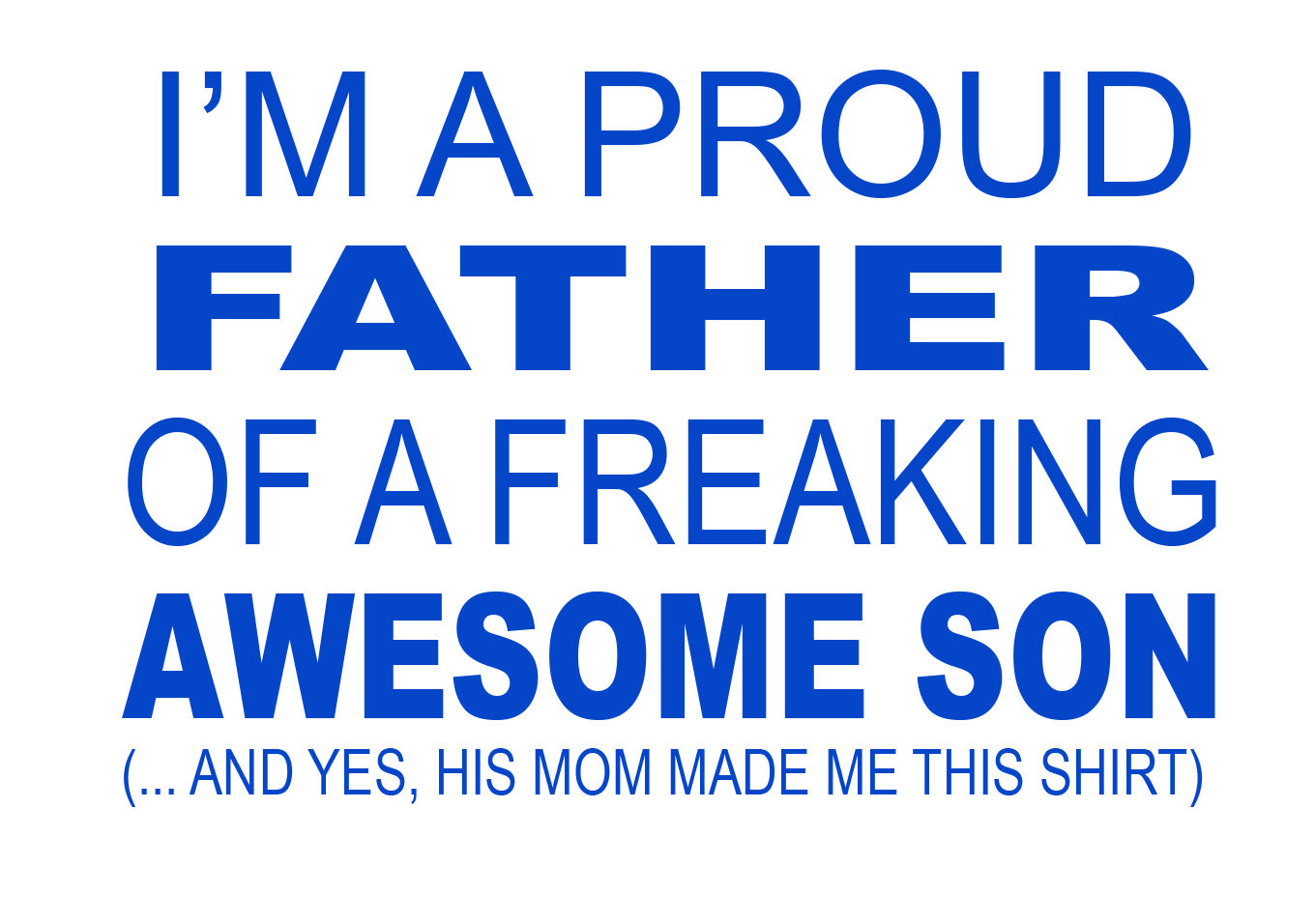 First, I designed my image. You can click HERE to download the image and cut it out at home for your dad!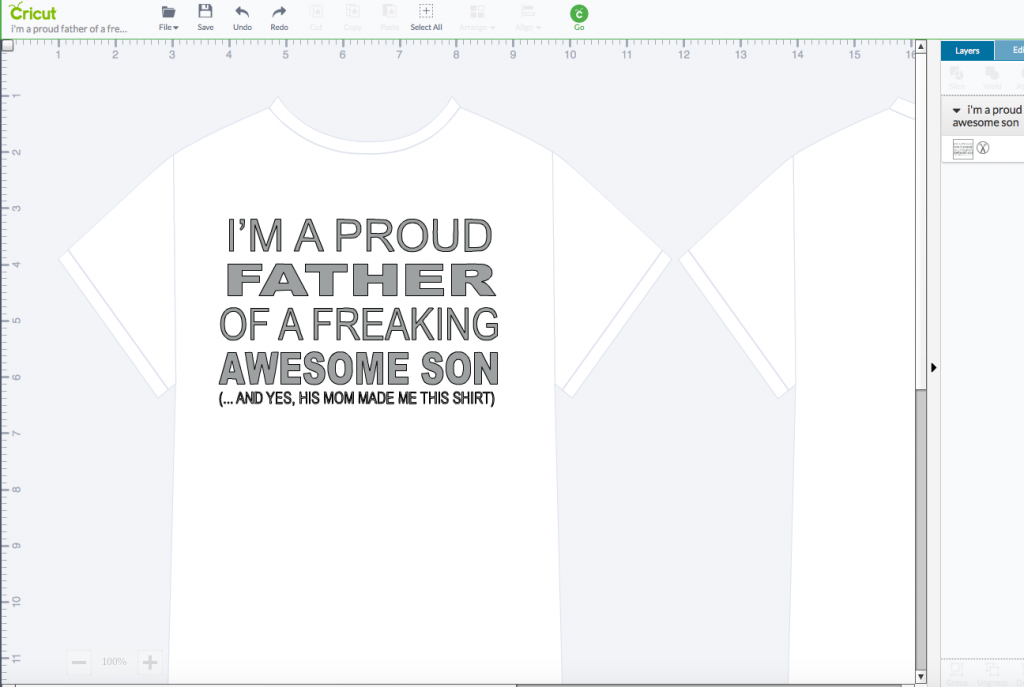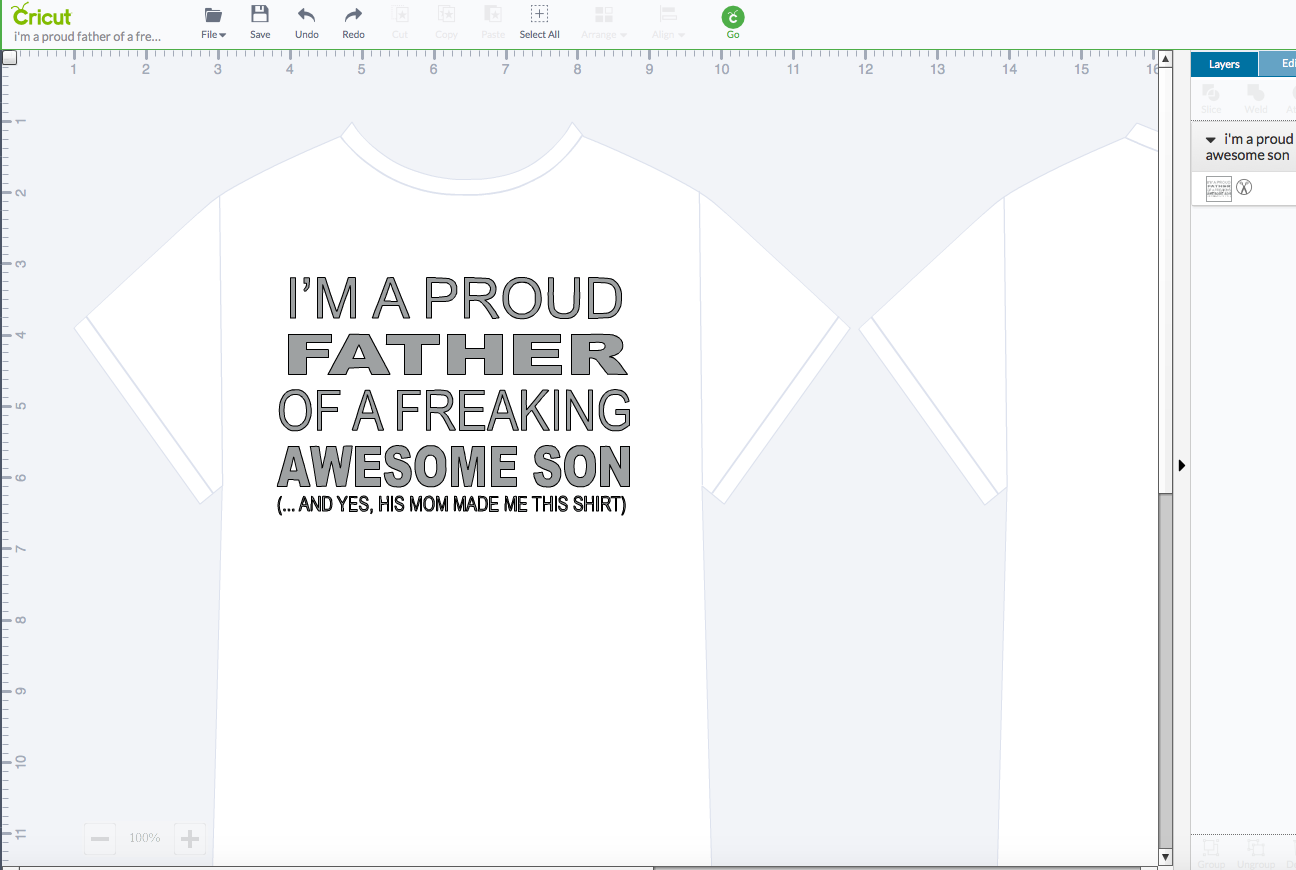 I imported the phrase into Cricut Design Space. I sized it how I felt it was appropriate at 6.5″ long. It could have been a little longer but I think it works.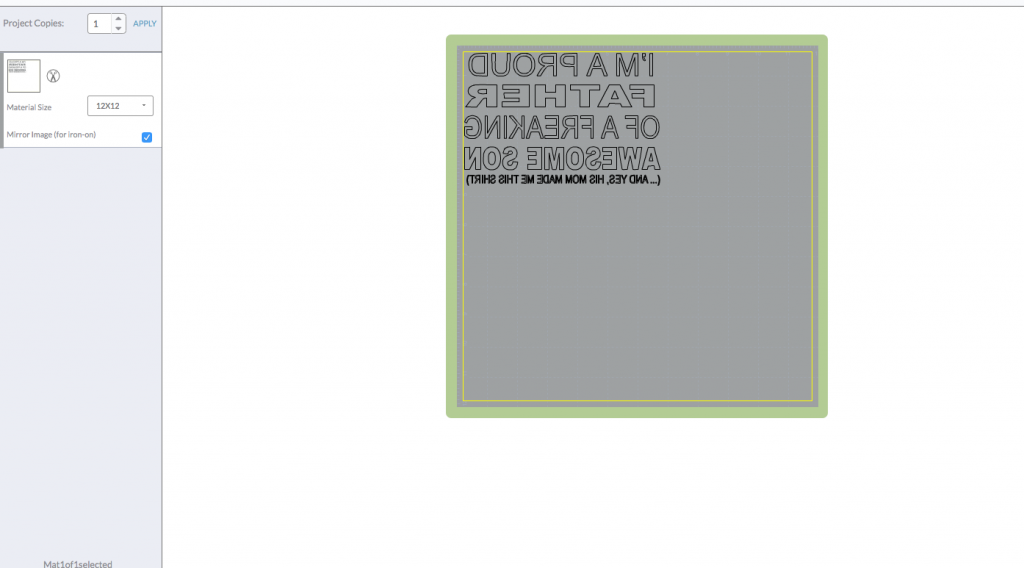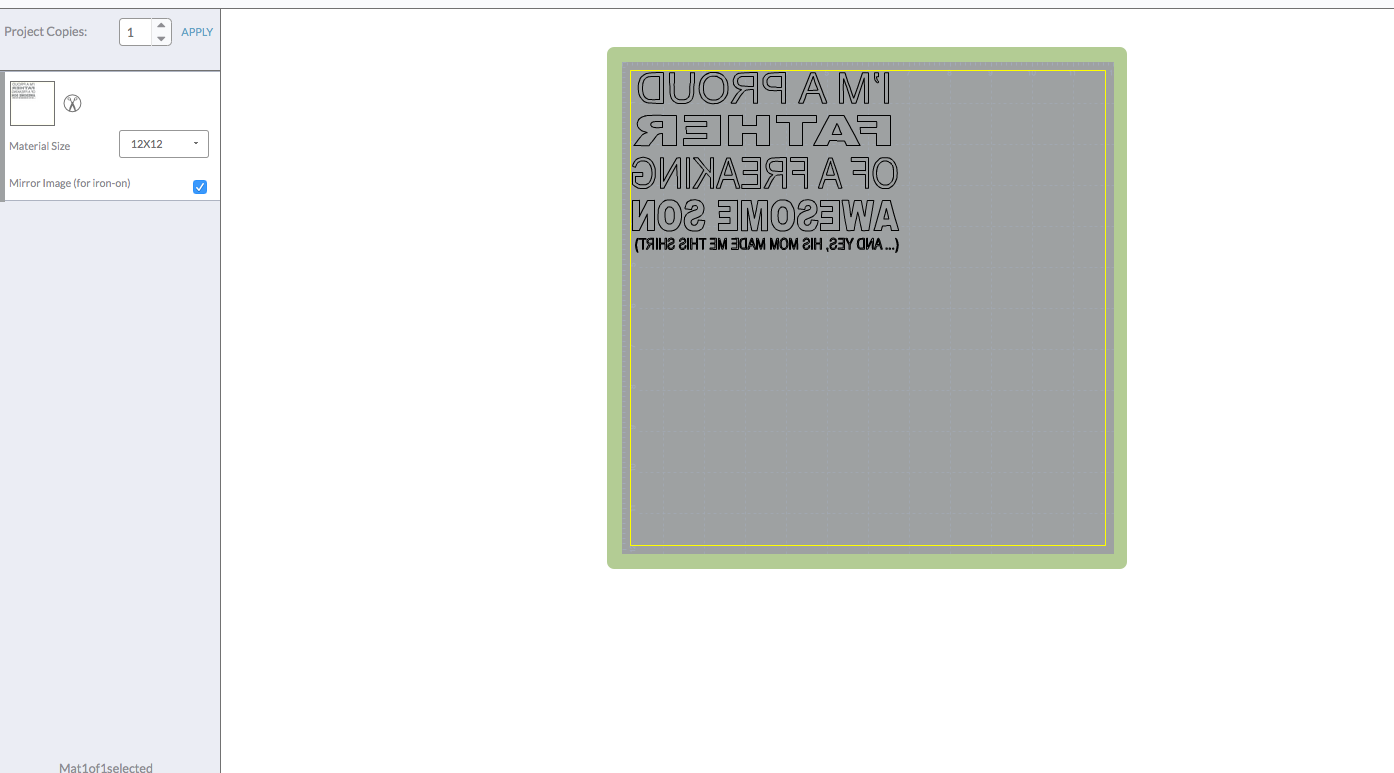 Before you send it to cut make sure you click "mirror".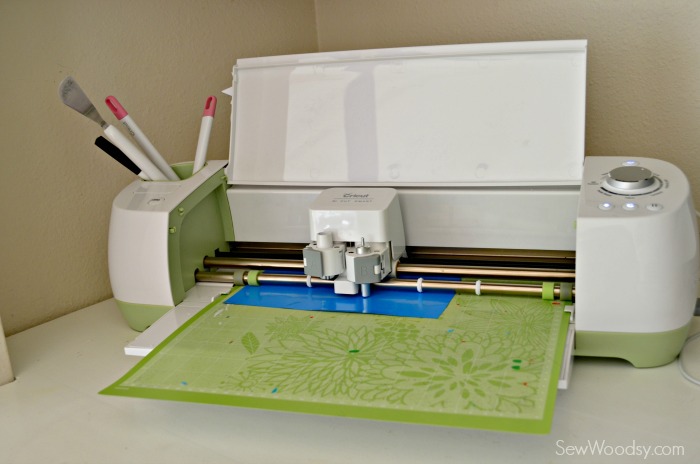 Remember to place the dial to "Iron-on vinyl".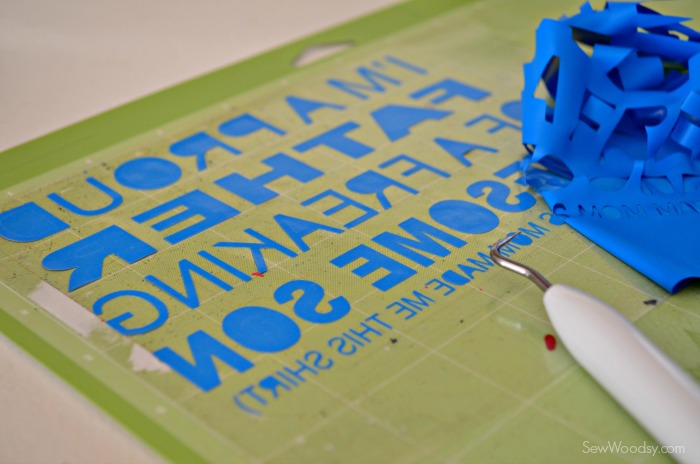 Once it's cut time to weed all the Iron-on Vinyl. Remove all the negative.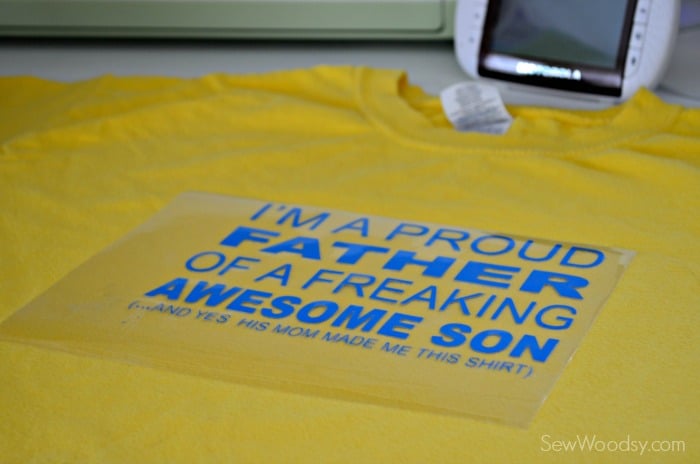 Carefully pull the film off the mat. Place it on the shirt.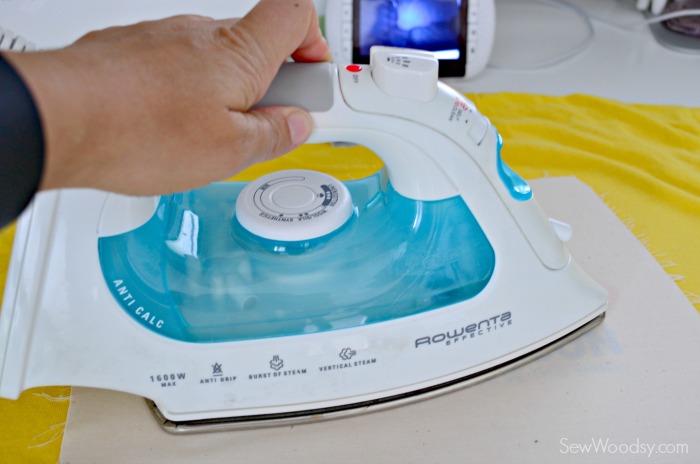 Place a thin piece of cloth over the Iron-on vinyl. Then iron for 20-30 seconds on high heat with no steam.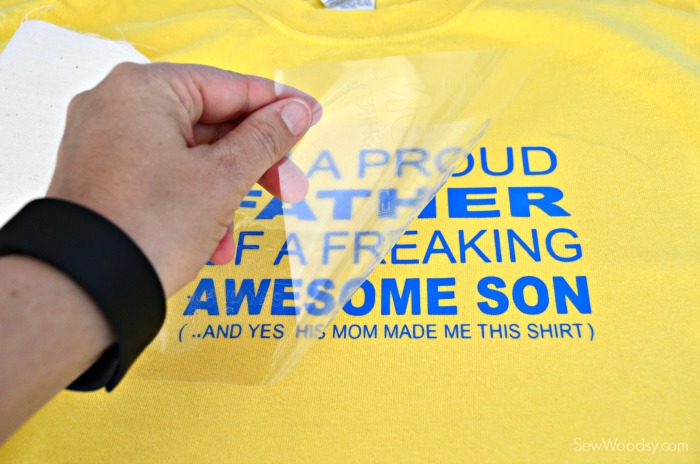 Remove the plastic, then place the thin cloth of the iron-on vinyl and then press for an additional 10 seconds to really seal the design.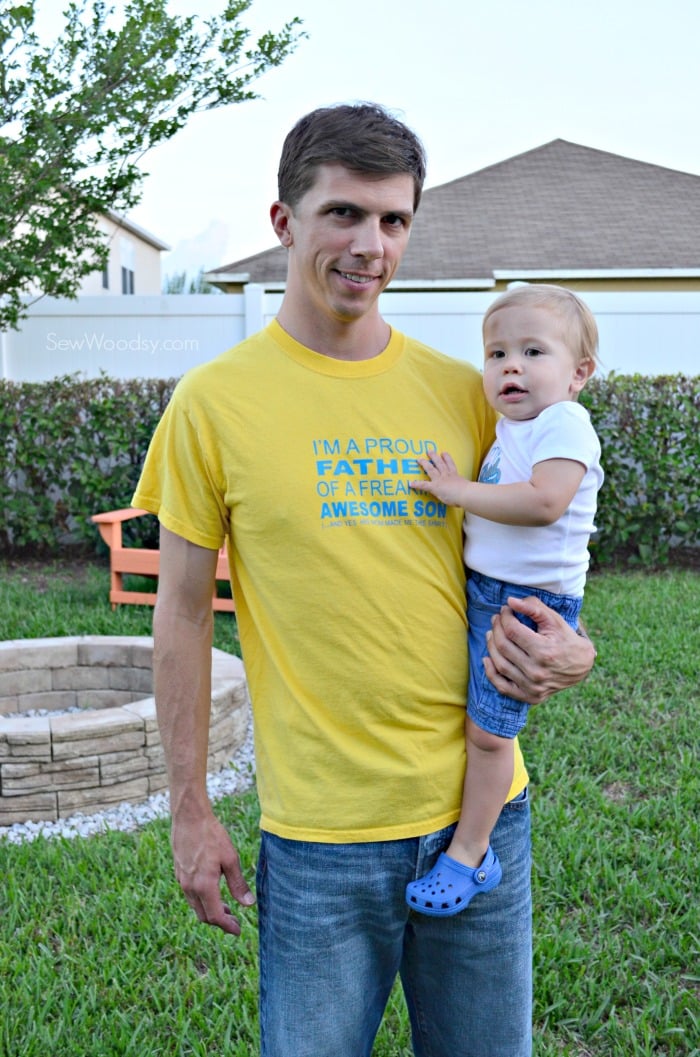 And then give it to the dad in your life so he can sport it with pride.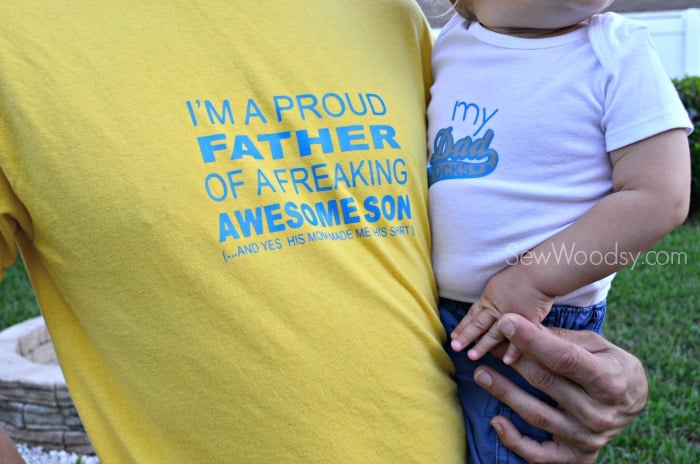 Jon loved the shirt and laughed when he read it.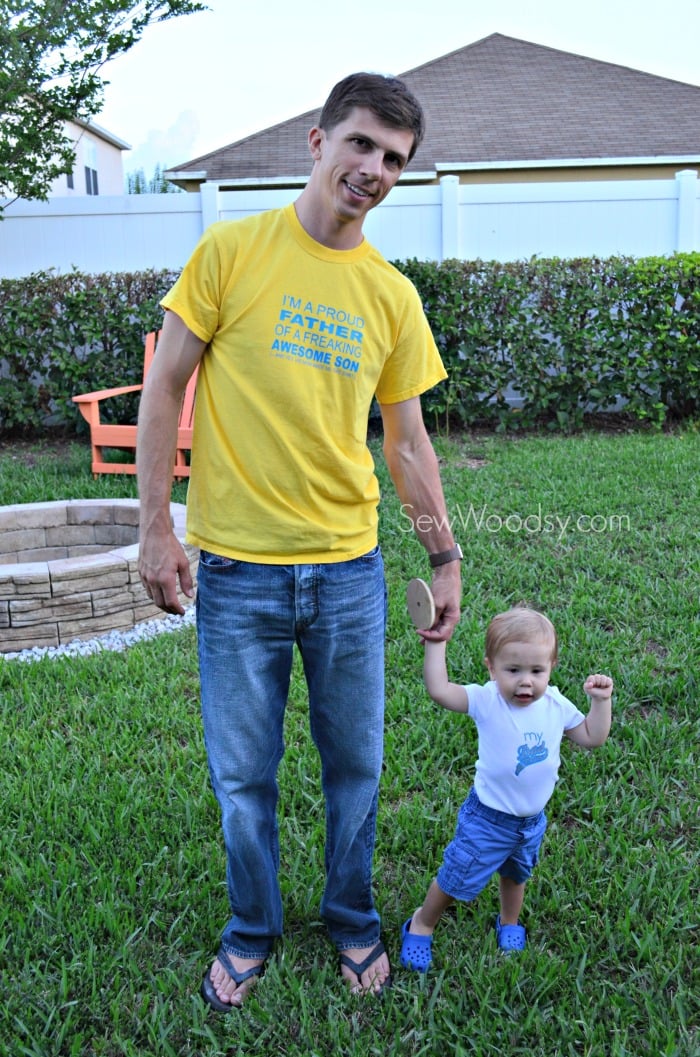 And this kid… so close to being able to fully walk on his own.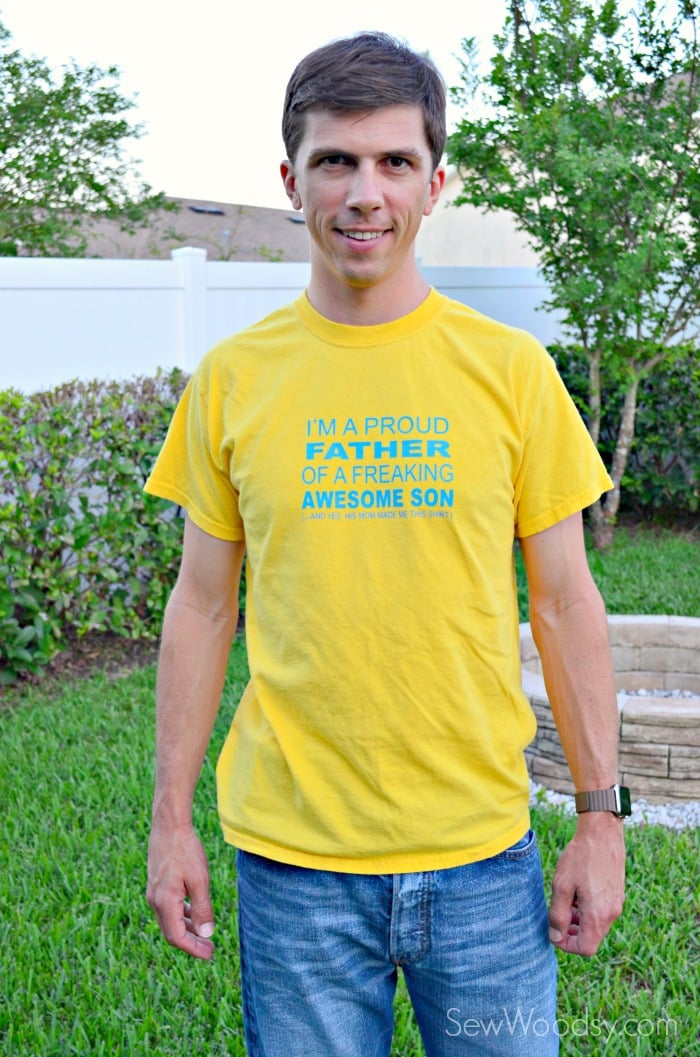 One proud papa.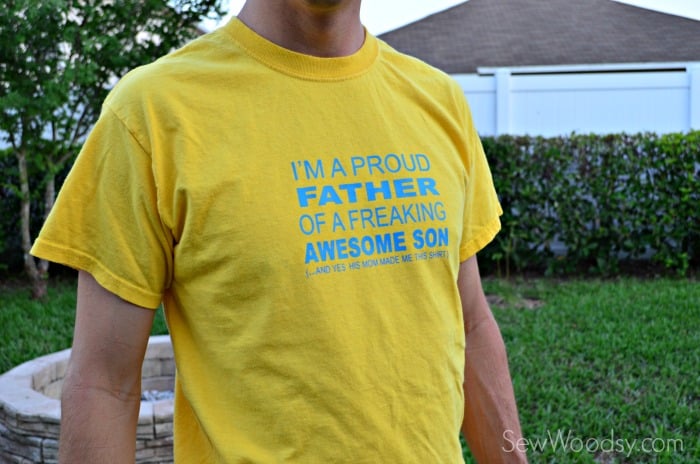 He plans to sport this shirt on Sunday with all of our friends!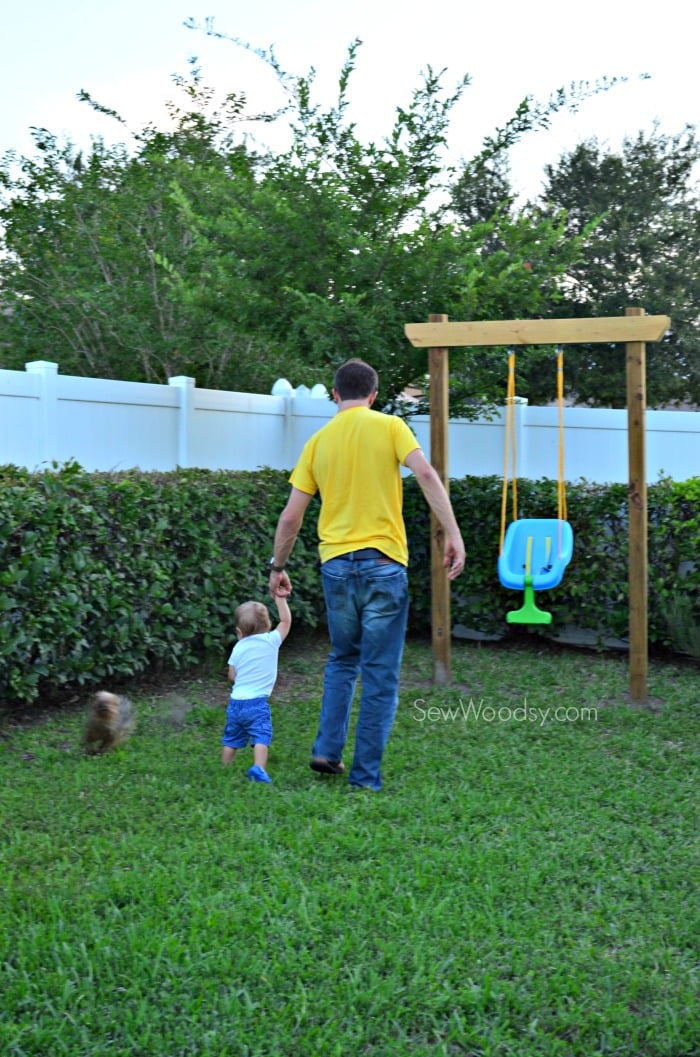 And this photo… melts my heart. And yes, that's Lola our yorkie running around the yard like a crazy lady. Ryder thinks its hilarious when she runs really fast like in this photo. She's a big blur.
Disclaimer: There are affiliate links in this post. If you click on the link and buy something we will receive a percentage of the sale.