I whipped up a quick onesie for Ryder so that he can show his love for "dada" on Father's Day! I used a existing image found in the Cricut Design Space library and then added the "my" text. Like I said, super simple to do and "dada" loved it when he saw him wearing it for the mini photo shoot! The best part is that I can add a few of the photos from our mini photo shoot into Jon's Father's day journal for this year!
Supplies:
T-shirt
Iron & Ironing Board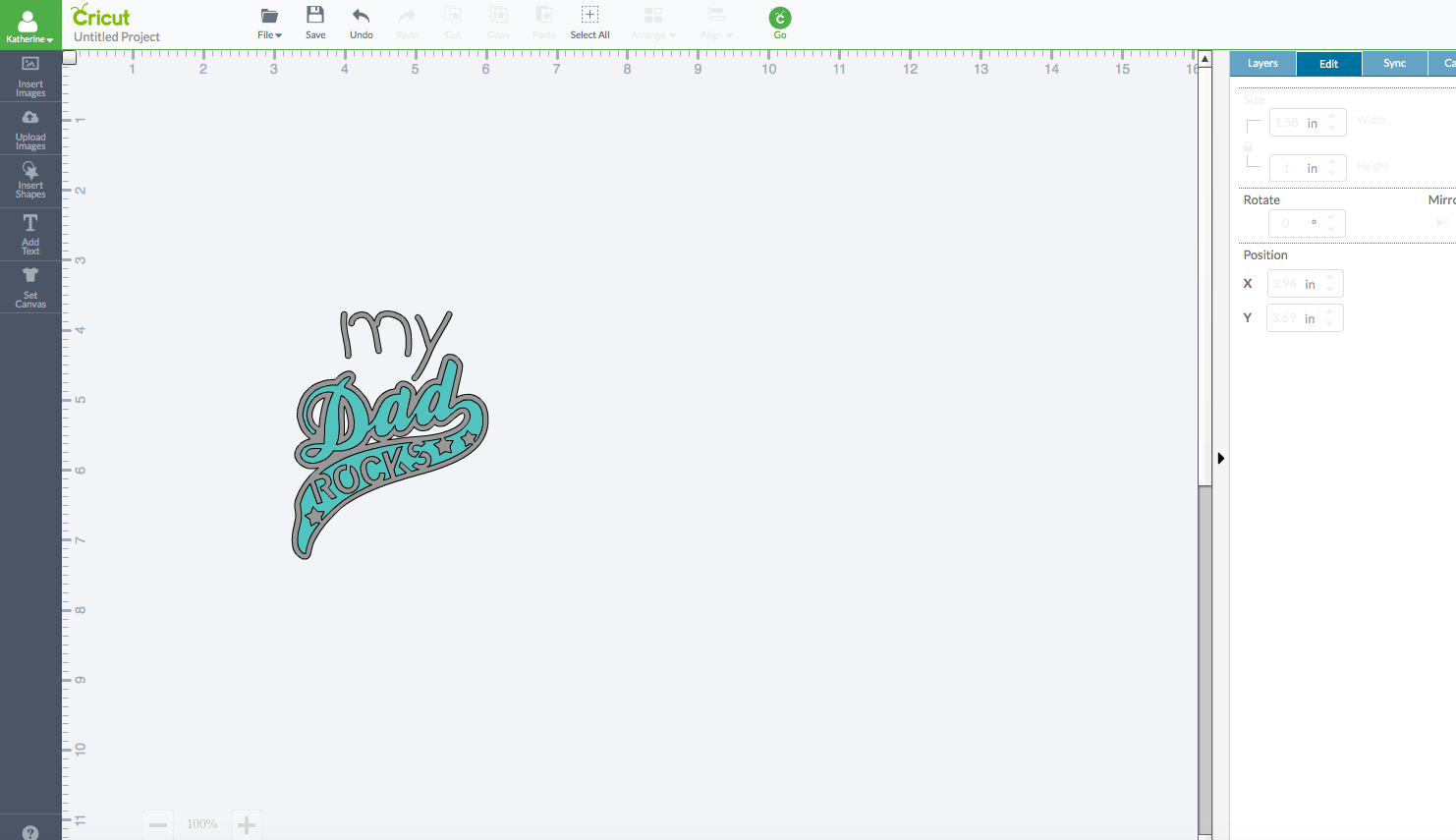 First up, I designed this graphic using Cricut Design Space.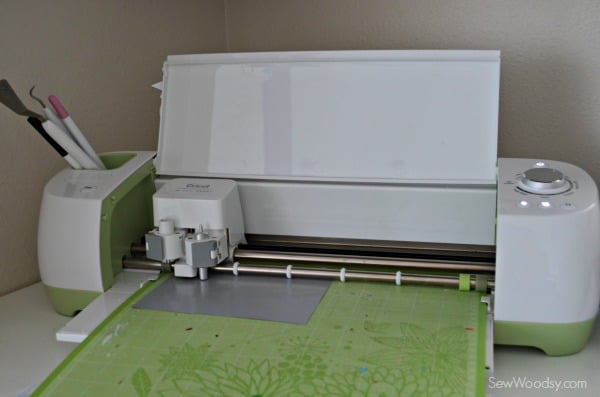 Then, I sent it to cut. Remember to click "mirror image" before you cut since you are cutting Iron-on vinyl.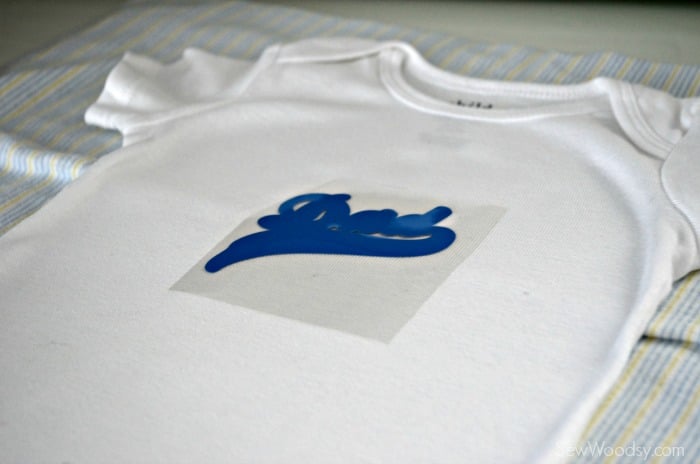 This is a layered Iron-on Vinyl design. So you'll want to layer the bottom first. Iron on the first layer to the onesie for 20 seconds on high heat (use a light weight cloth to put over the vinyl).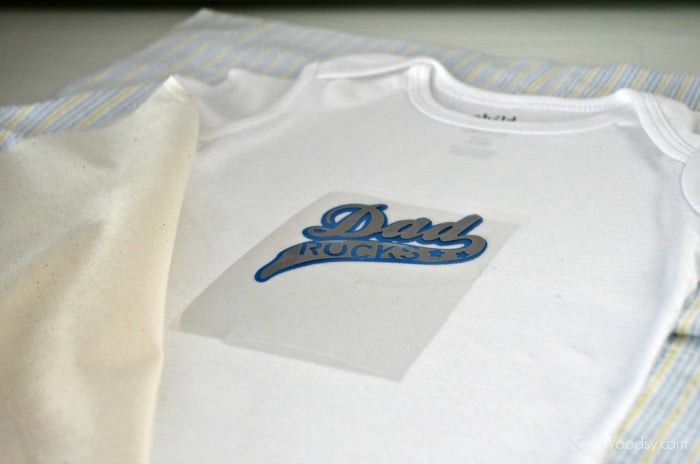 Next, place the top layer on the blue ironed on layer. Iron it on then add on the "my".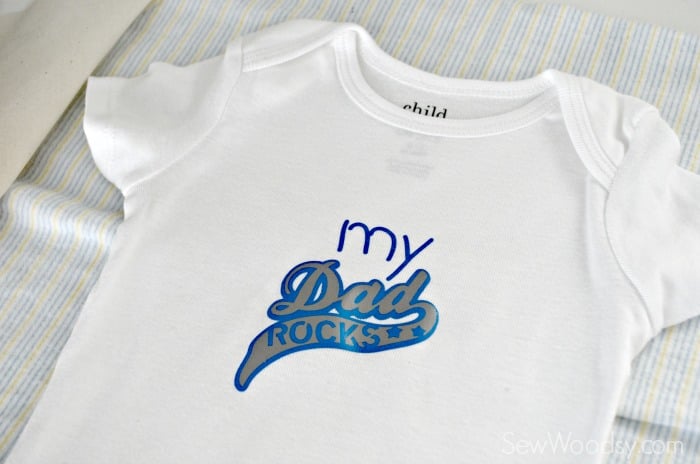 This is how it looked after it was complete.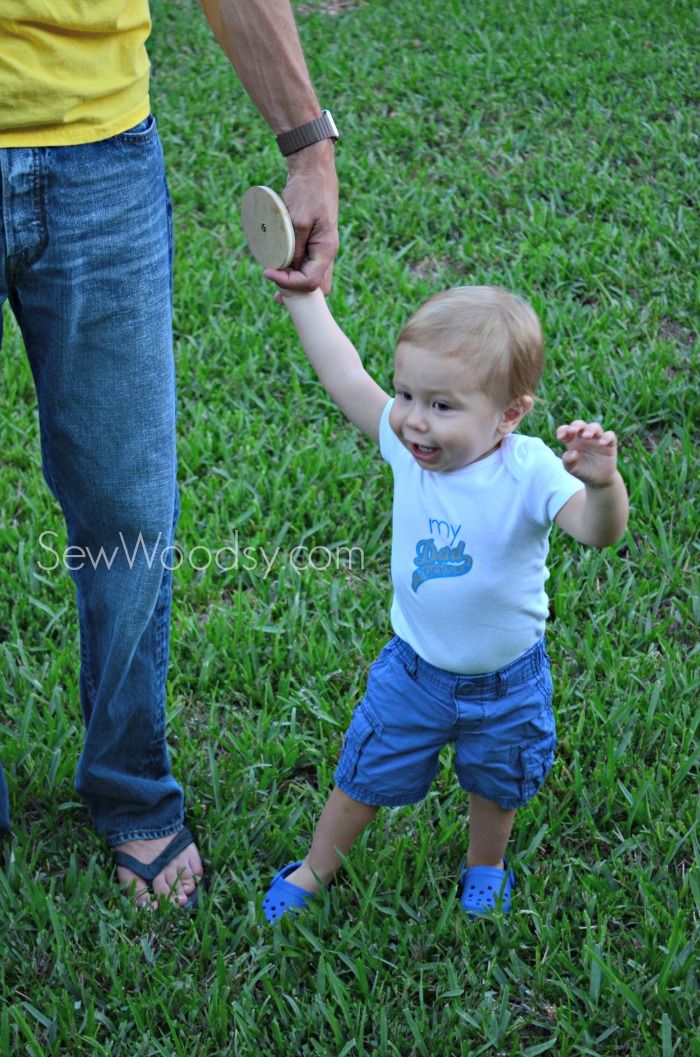 Let your baby or child wear it with pride!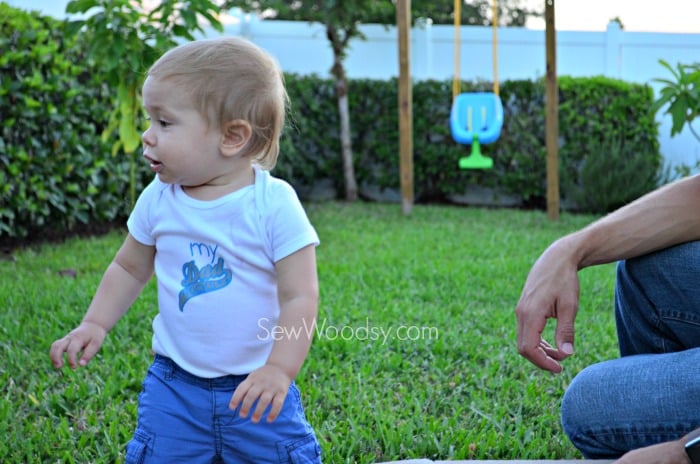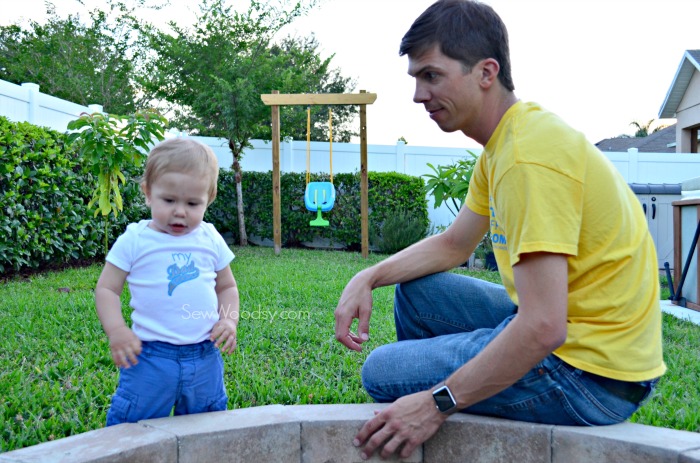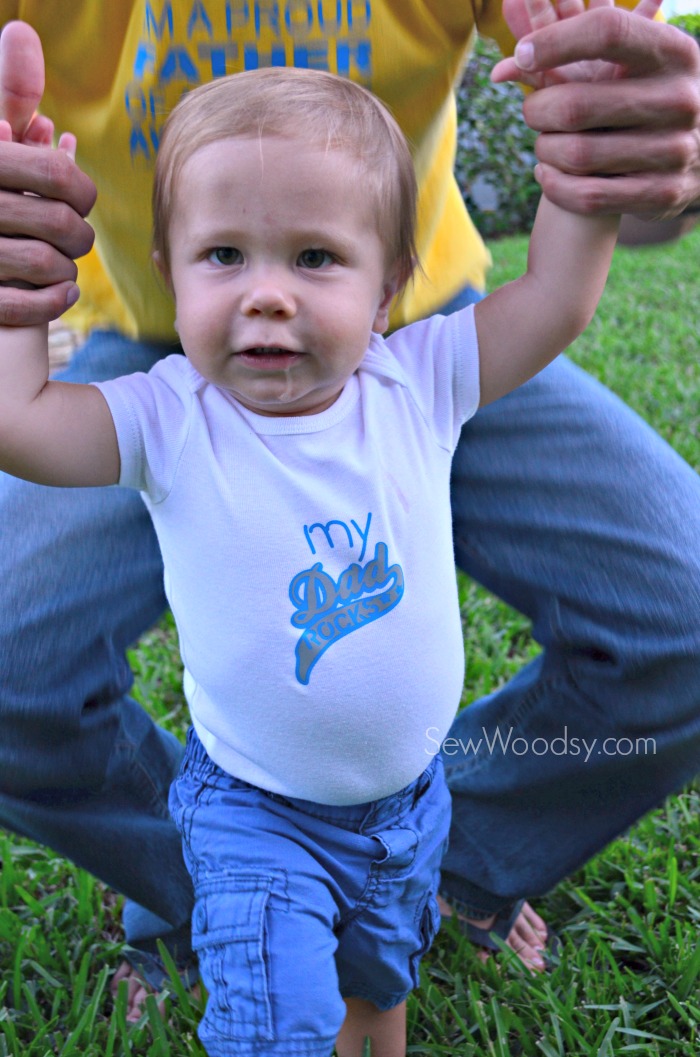 Taking a photo of a toddler is pure torture! And he's cutting 6 teeth at once hence all the drool!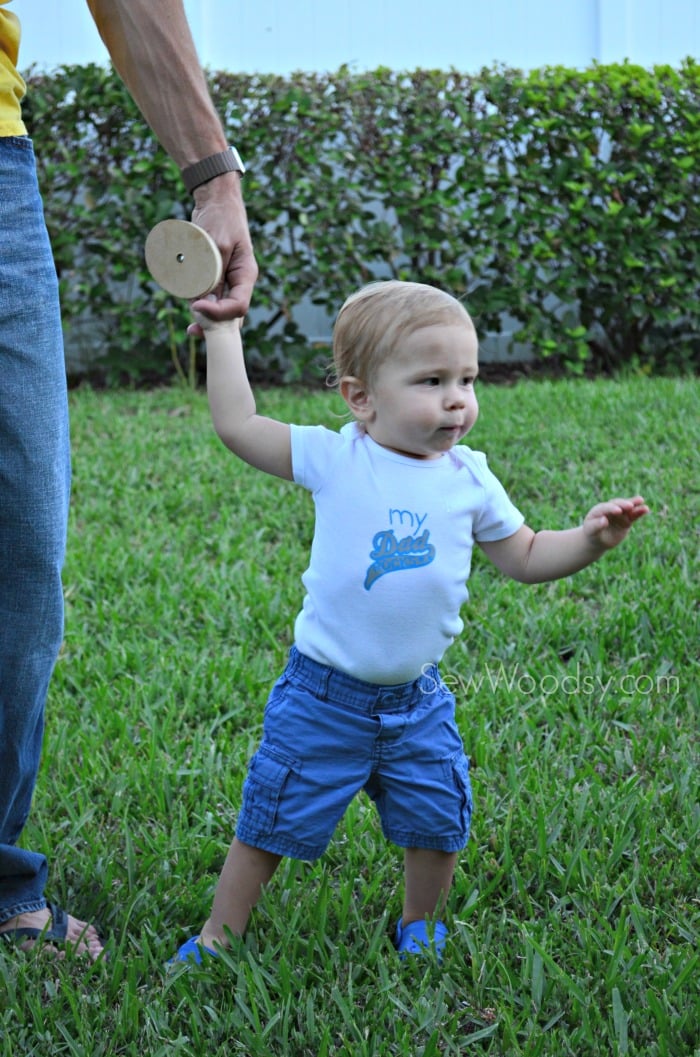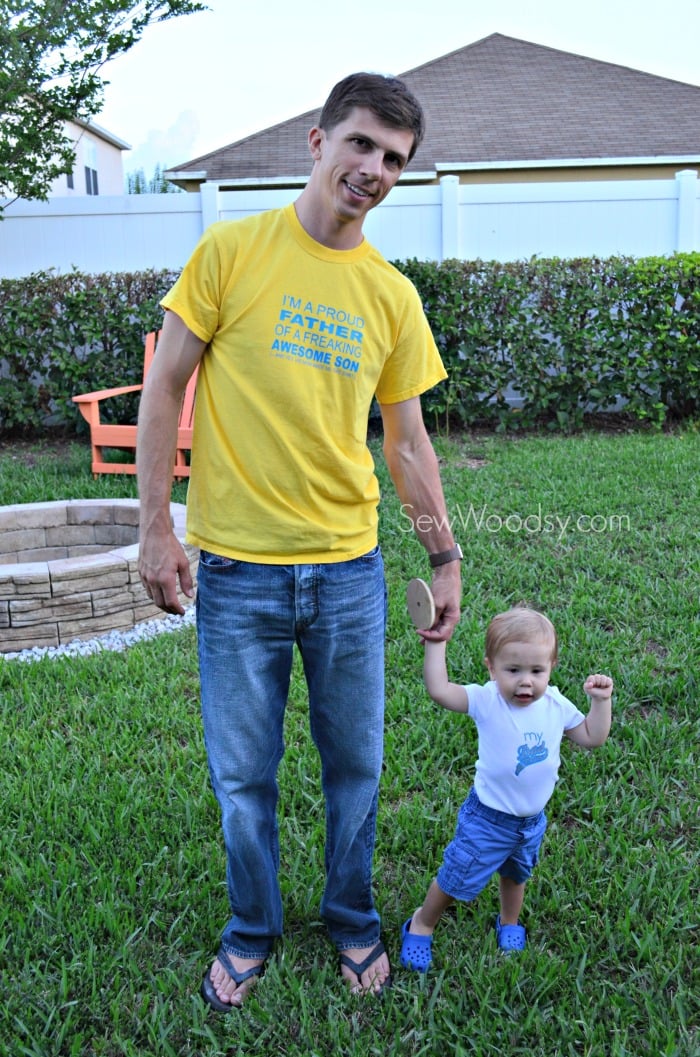 You can make the Father's Day "I'm a Proud Father" shirt HERE.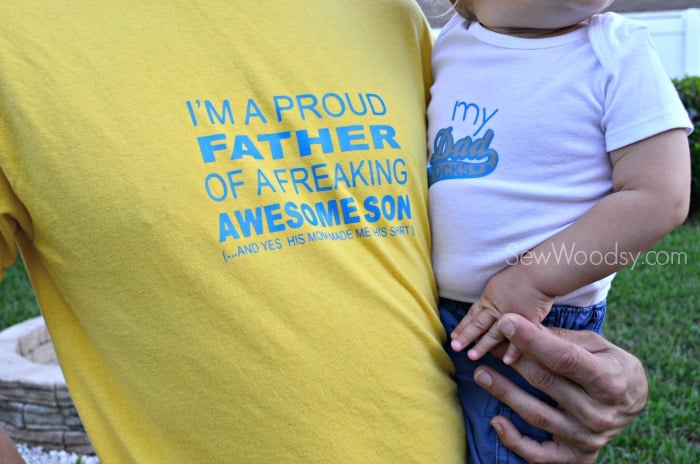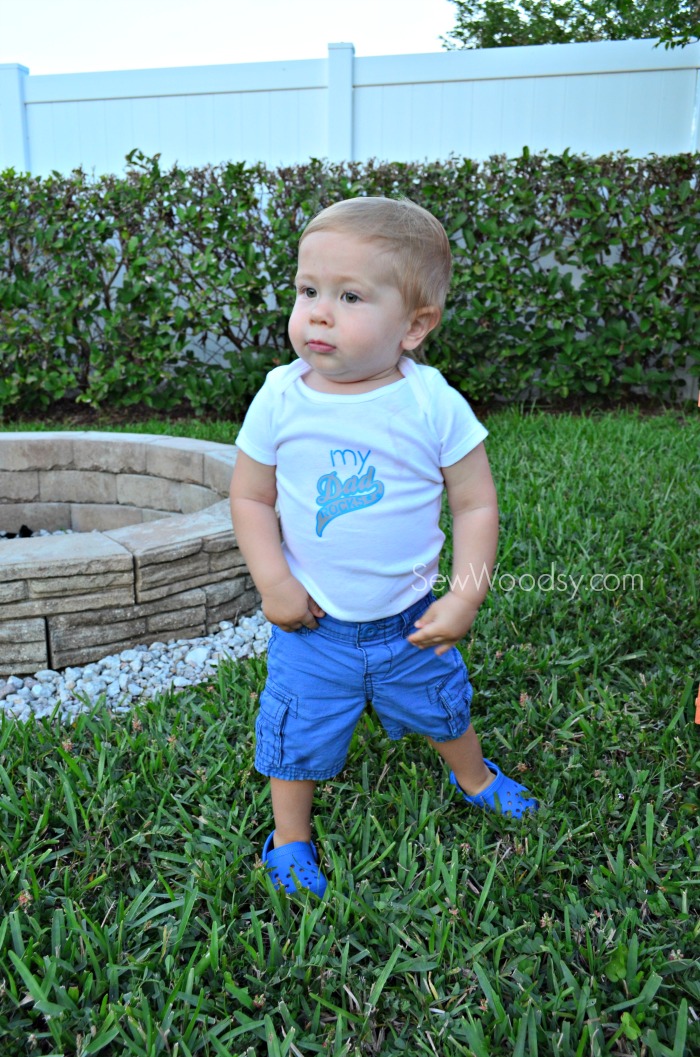 The best modeling photo I get of Ryder!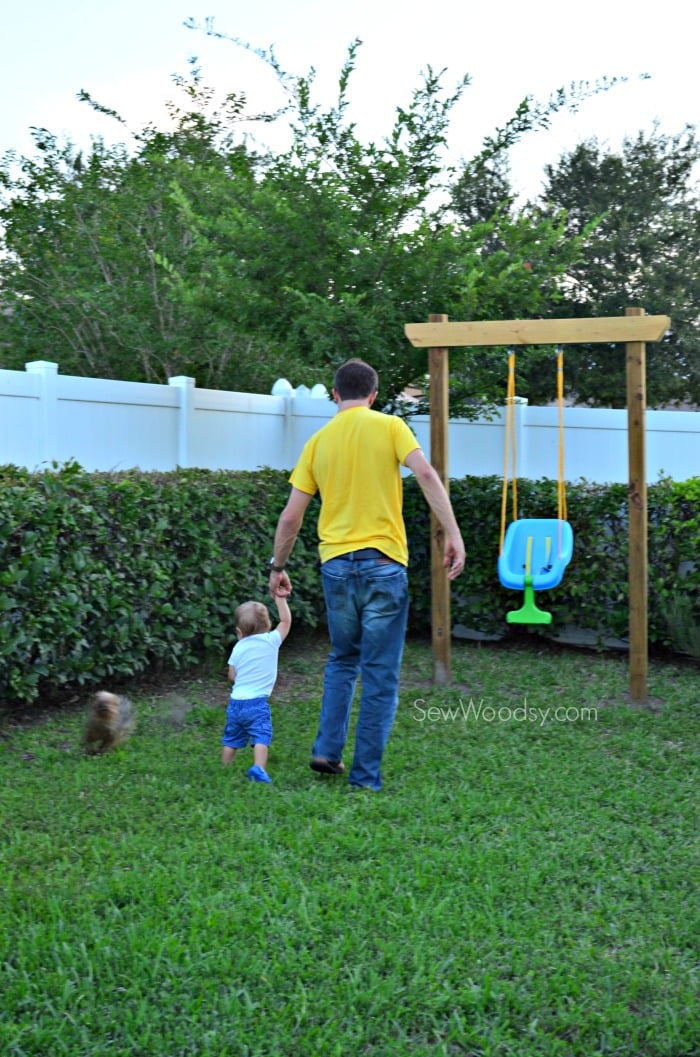 Walking to the swing!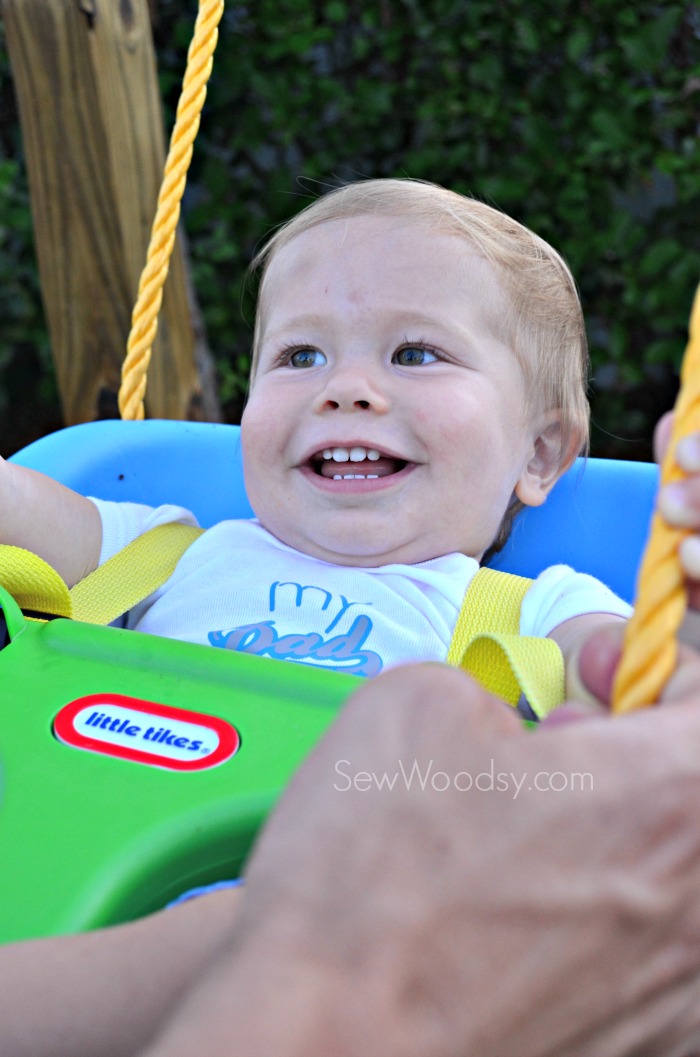 And time for a roller coaster ride. That's what Jon does. He makes the clicking sound and brings him as high as he can get him and then lets him go like a free-fall. And Ryder laughs and laughs. It's so precious!
Disclaimer: There are affiliate links in this post. If you click on the link and buy something we will receive a percentage of the sale.