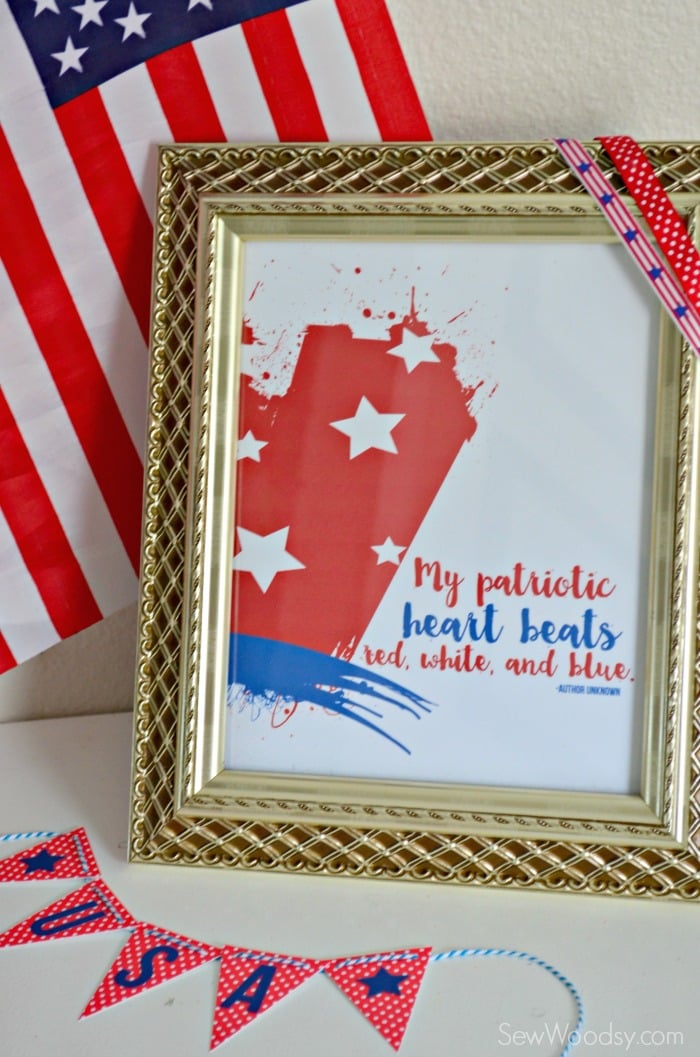 Today, I'm sharing this hip and funky My Patriotic Heart Beats Red, White, and Blue free downloadable printable! 4th of July is NEXT weekend. How the heck is that possible. We are officially at the half way point of the year. I feel that we typically don't decorate in the summer months. Maybe because we are mentally preparing ourselves for Halloween. But either way I want to start changing that. Especially since we now have Ryder. I want him to know about all the holidays we celebrate each year–not just the big commercialized holidays. So that's why I'm making it a point to start decorating for all the holidays.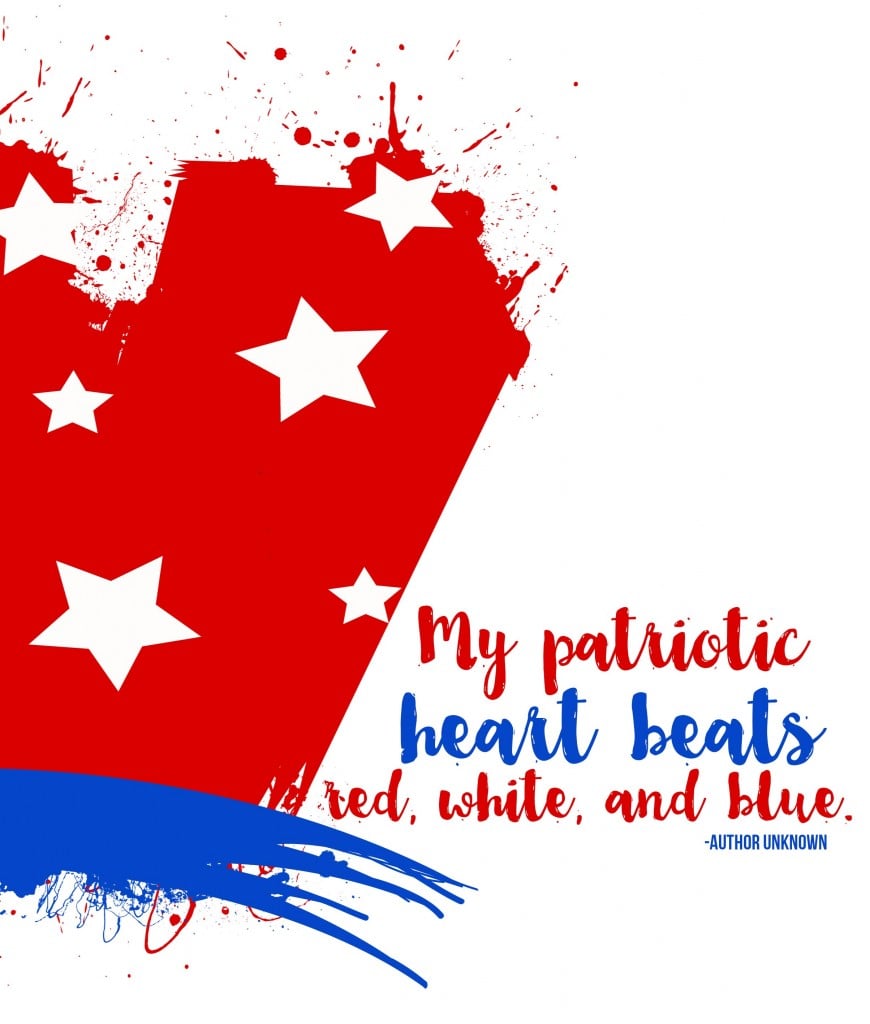 I seriously cannot get over how cute this printable turned out. I've always had a love for graphic design and I've been spending a little more time lately working on new skills, font pairings, and colors. I feel like my printable are finally getting to the point that I love them and can't stop sharing. Now that I have this new learned skill I'll definitely be sharing more printables.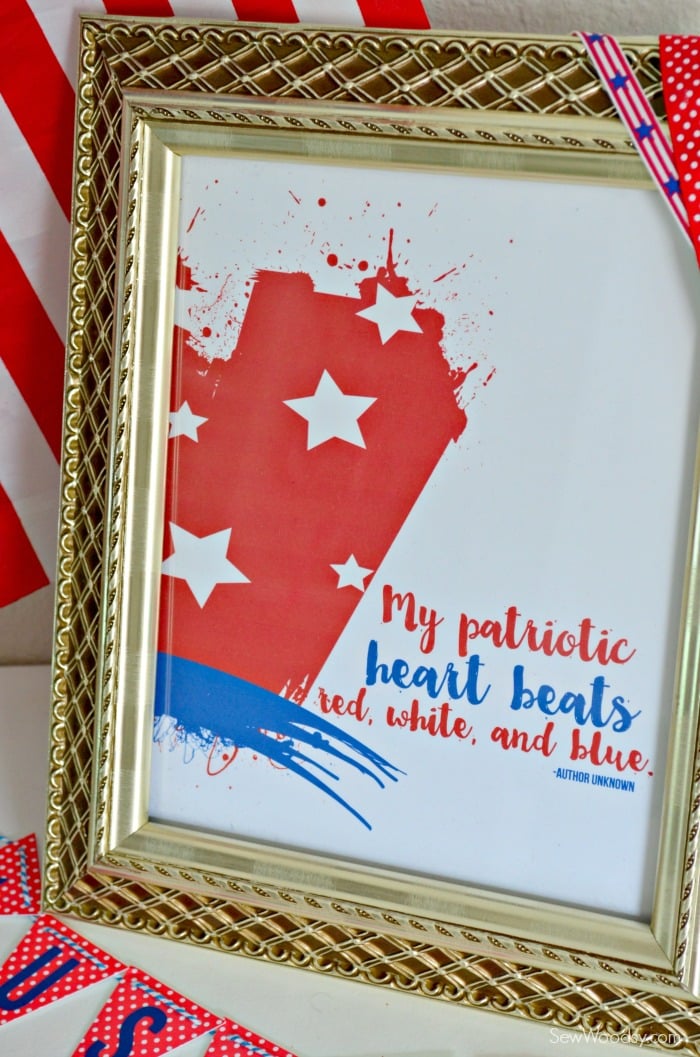 You can download this free printable here.