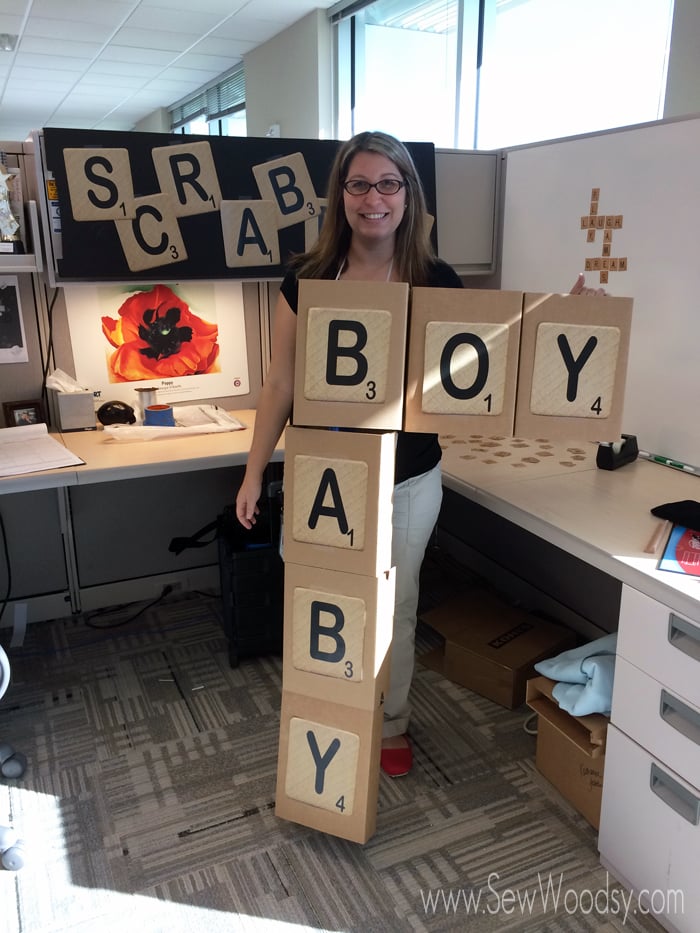 Happy Halloween! Each year my office has a Halloween theme, this year the theme was board games. I figured since we didn't dress up or attend any parties I wanted to figure out a cool way to incorporate the bump! Well, I decided to do our gender reveal on Halloween and share it with the world. My board game of choice was Scrabble and so I wore "Baby" and added the word "Boy" to it!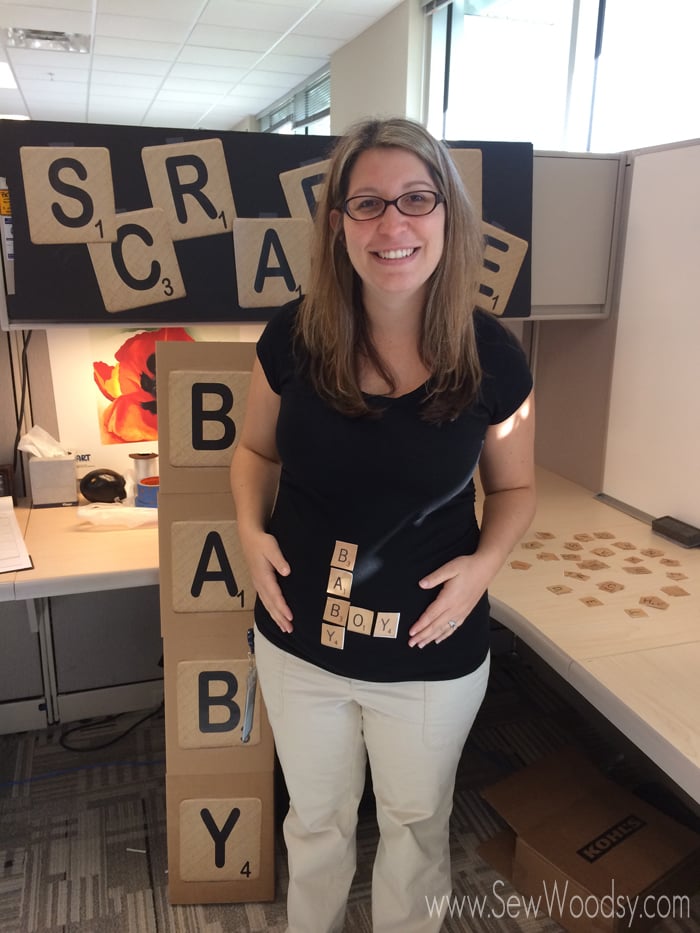 Even better, I added on the paper tiles to my shirt so that way I didn't have to walk around with a box around me all day! So there ya have it… we are having a little boy! A little boy who is going to learn how to build all sorts of cool things at a very young age. A little boy who will have super clever and creative Halloween costumes, who will learn to fish, hunt, surf, wakeboard, and golf just like his daddy! Now, just praying to have a healthy baby. 🙂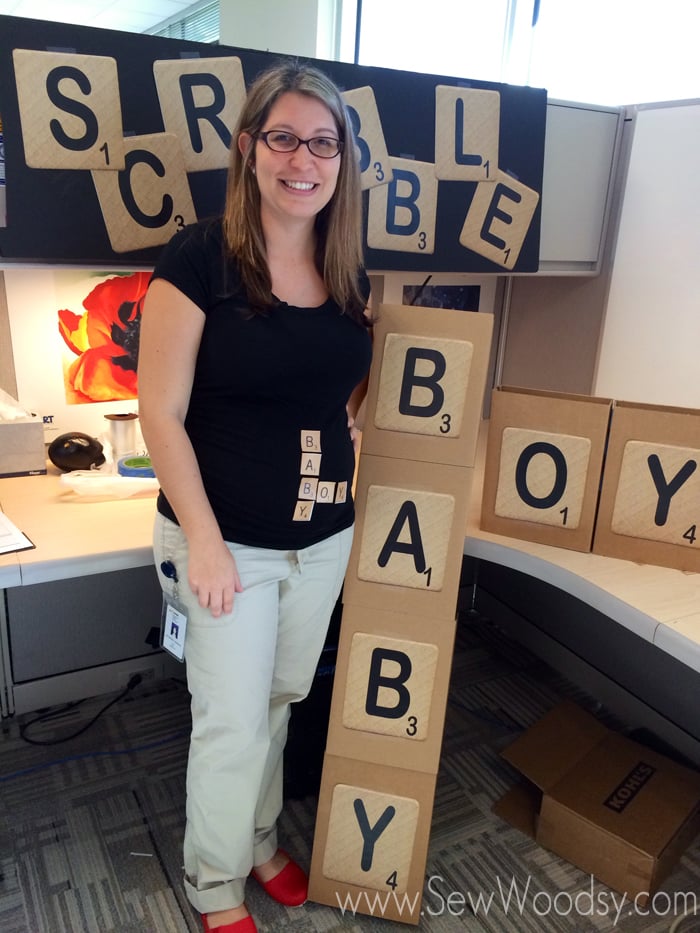 We could not be more excited to have a little boy to bless our family! We hope everyone has a very happy and safe Halloween today!