It's that time of year again… the time of year when we need to start finalizing our holiday cards to send out. Christmas is just 30 days away. Yep, that's it. Every year, I have a goal to have cards ordered by middle of November and assembled and in the mail by December 1st. The past few years (even without a baby) that hasn't happened. I find myself scrambling like many others. So this is my PSA today to help everyone get it together, so that we can all have our Christmas cards go out in a timely fashion this year!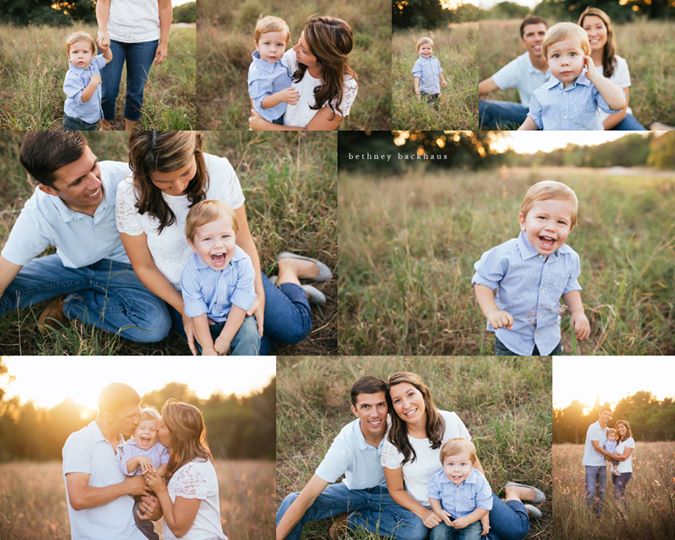 After having to reschedule THREE times over the past two weeks due to rain and Mr. Ryder getting sick we finally had the opportunity to take our annual family photos. This is our sneak peak from Bethney Backhaus Photography. Aren't the photos just stunning? I seriously can't stop looking at them. From this preview I had to narrow down to just a handful of photos that she will quickly edit for me so that we can get our cards to the printer ASAP. Pretty sure the photo of us sitting down all looking at the camera will be the winner.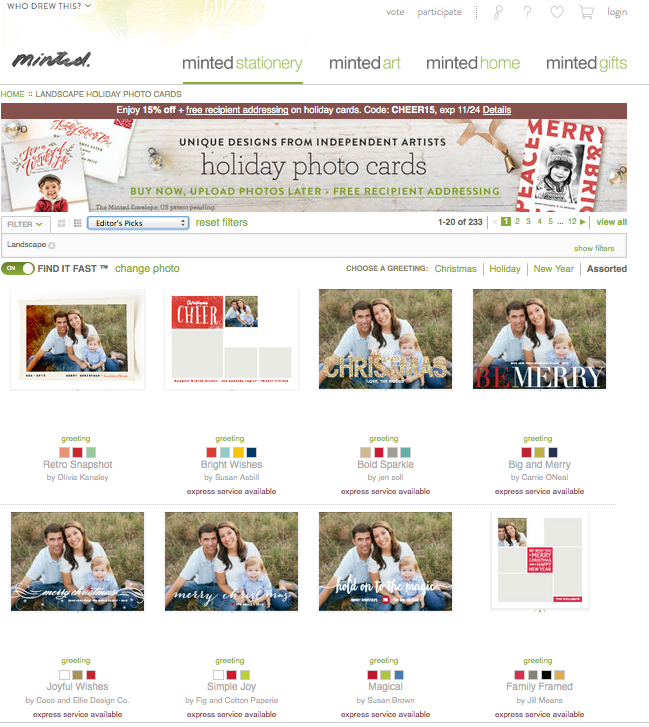 One thing that I love about Minted is that you can choose a photo and then they will populate card options with your photo on it so you can get a sense of how the card would truly look without having to keep uploading and saving different version. I seriously love this feature that Minted offers. Then I was able to quickly click on the heart and select my favorites and start to narrow it down from there. Although I haven't made my final decision I wanted to share with you which cards are in the running!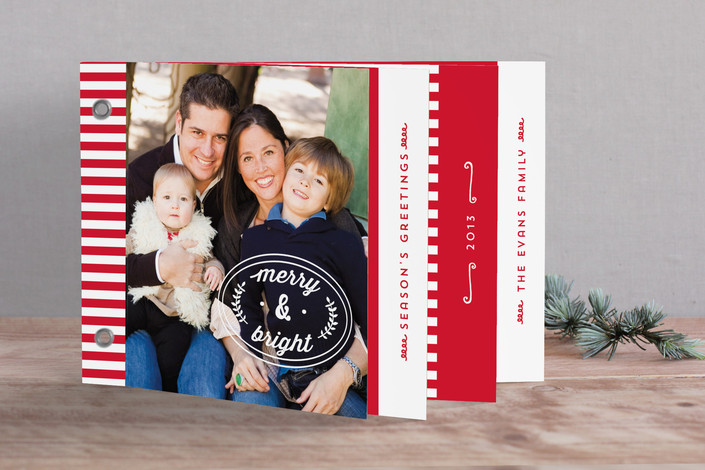 I've never done a Minibook™ card before but I'm seriously contemplating it. I love the Stripes and Stamps Holiday Minibook™ Cards design.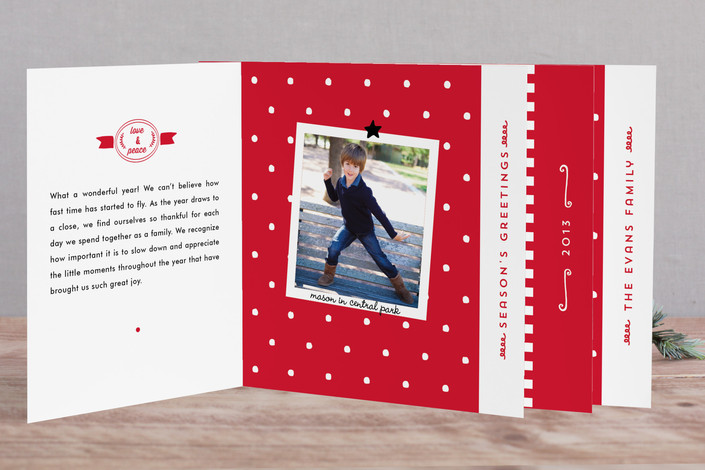 This is what the inside of the Minibook™ card looks like and since I like to write a little recap of the year this would allow way more room to write. I was thinking I could even add in a favorite family holiday recipe!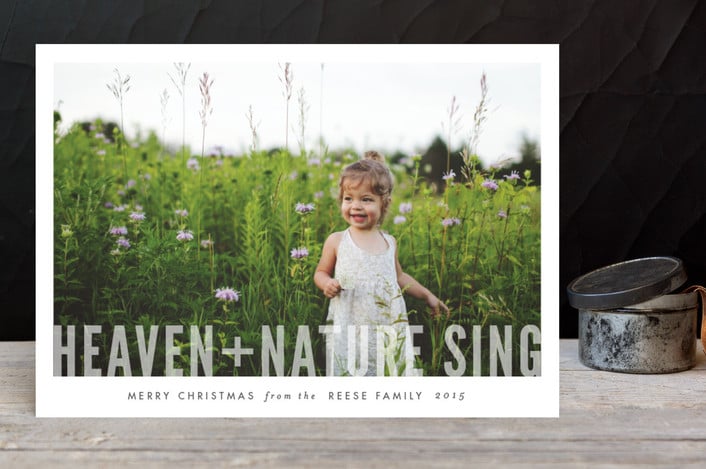 Since our photos were taken outside I'm kind of crushing on this Heaven + Nature Christmas Photo Card.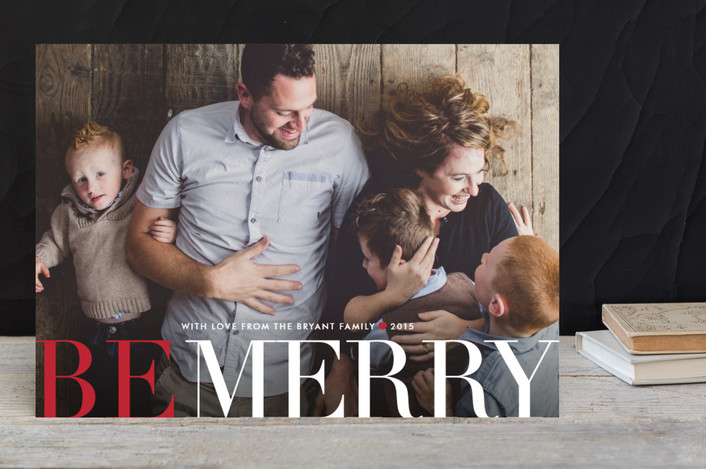 Loving the two-toned of this Big & Merry Christmas Photo Card.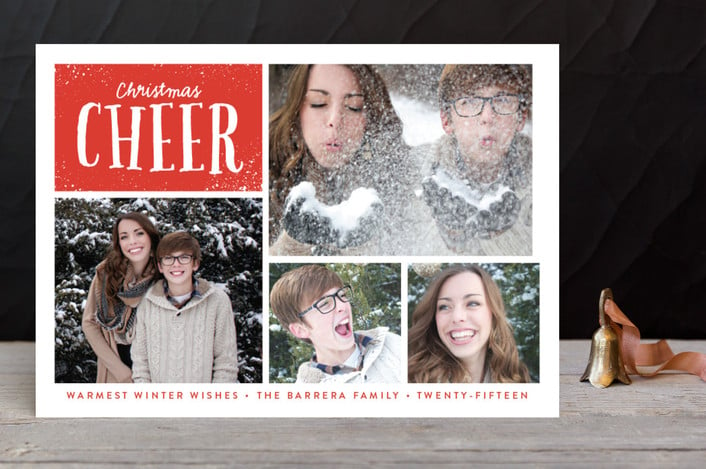 If we go with the Bright Wishes Christmas Photo Cards then I wouldn't have to choose just one photo for the front!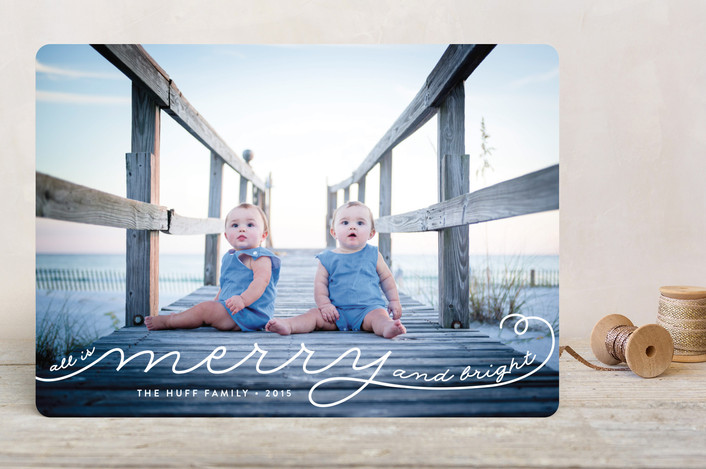 Loving the font on the All Is Merry Christmas Photo Cards! And it would work perfectly with our picture!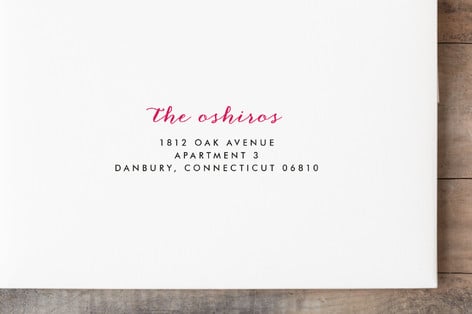 You can't forget about The Minted Envelope. That's right you get free recipient addressing. This is another feature that I love that Minted offers. Depending on the style of the card will depend on the design; however, normally you have a few to choose from. I have all of my addresses in the system and all I have to do is select all and they do all the personalization for me… for free!
I hope this helps give you a reminder to finish up your holiday cards now. I truly love Minted and have been using them for the past few years. My friends and family always comment on the high-quality of our cards. And I have Minted to thank for that. Now, let me get back to narrowing down my decision and sending my cards off to print!
Disclaimer: We are receiving holiday cards in exchange for posting about Minted. We truly love Minted and hope that you'll enjoy them too. All opinions, as always, are our own.