This is a sponsored post for Homes.com. As always all opinions are our own.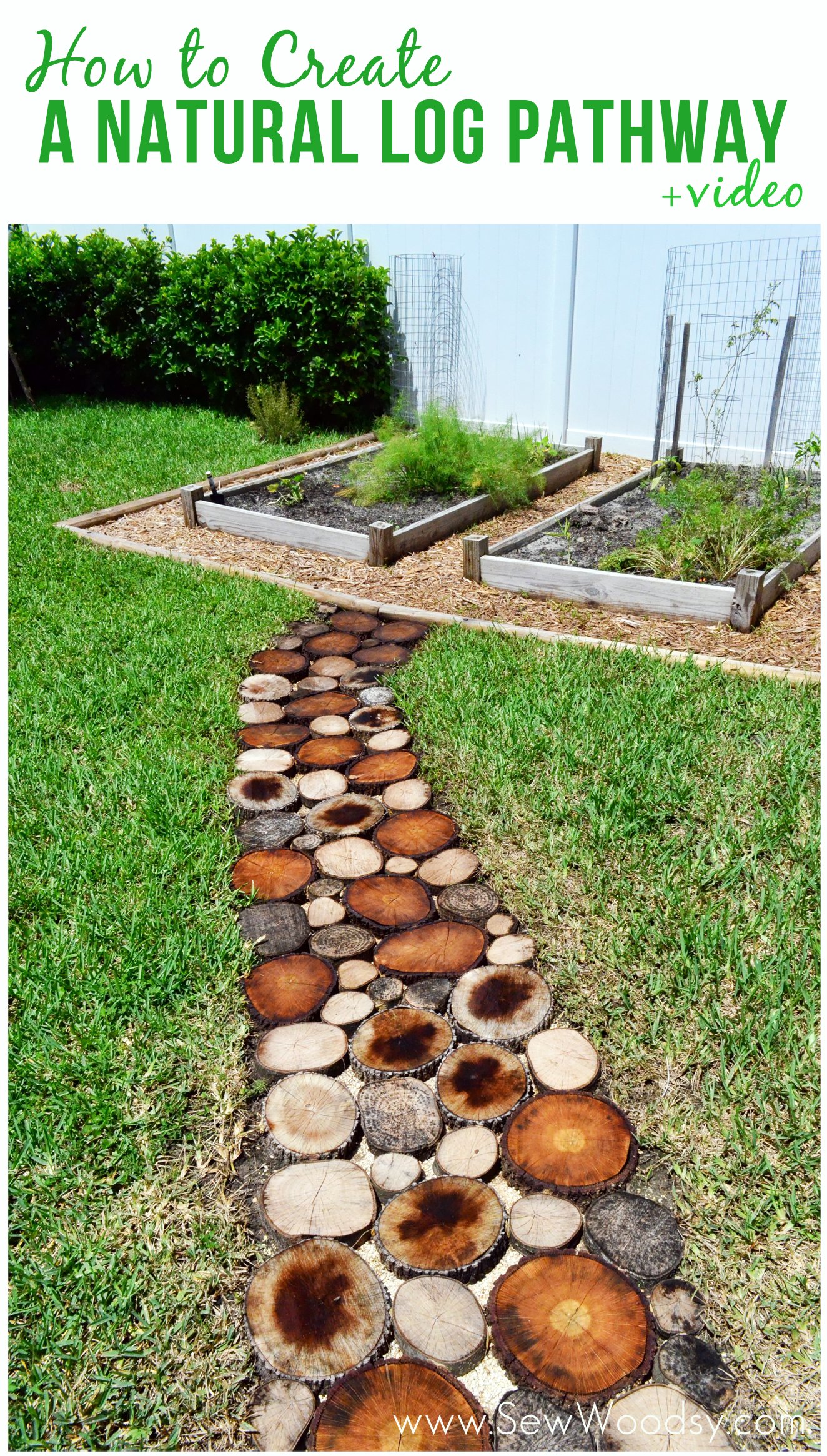 We like (what we like to call) "free projects" or in this case very inexpensive projects that make a HUGE impact on our living space. It all started with quite a few collected logs that Mr. Woodsy had been hoarding collecting over the past month. We partnered with our friends at Homes.com to create yet another fun and creative DIY video. This time we share how to create a natural outdoor pathway!
Watch our video to learn just how we created this natural log pathway for $20!
From the video you saw we needed a lot of logs to make this pathway.
Wheel barrels full of logs…
He spent a good 2-3 hours cutting logs with the chain saw. If their is one tool that I would prefer to never learn how to use it would be the chain saw. Not sure if it's because of scary movies or because they simply scare the mess out of me.
I spent an hour one evening sealing wood logs. Not a glamourous job but someone had to do it (and let's face it I had no desire to start digging the pathway in the dark).

And I had to share this photo since this is how we tend to get towards the middle-to-end-of filming… a little goofy. I snapped the photo and told Jon this would make the blog… he said "whatever". It's Jon really being himself. lol.

And then he proceeded to do the rain dance on video… did anyone catch that? With a serious face might I add. I on the other hand was silently laughing… like in tears laughing. After we stopped recording I ask him if he wanted to do another retake and he said "no–why what's wrong with doing the rain dance"?
As Jon noted in the video he used 5 bags of Sand Paver Base (its not really sand its like little stones). We bought it for $4 a bag.
It didn't take us too long to actually lay down the logs.
We both love the beautiful transformation we made to our backyard garden area. I love our timber I of course love that I no longer have to walk through the grass to get to the garden!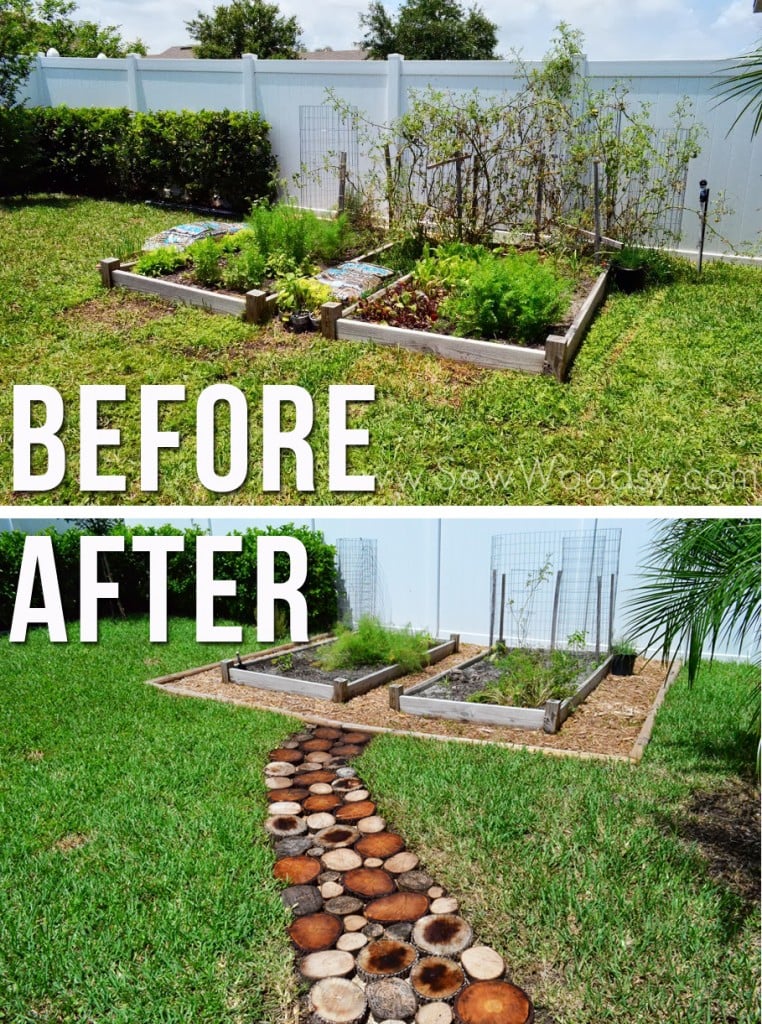 I love adding natural elements to bring texture and added design to our backyard.
What outdoor projects have you been working on lately?
Disclosure: We have a working relationship with Homes.com and are video brand ambassadors for 2013 (thus we are compensated). As always all opinions are our own.