Up-cycle and create this inexpensive Aluminum Can Succulent Garden using aluminum cans, spray paint, basic tools, and of course a few succulents!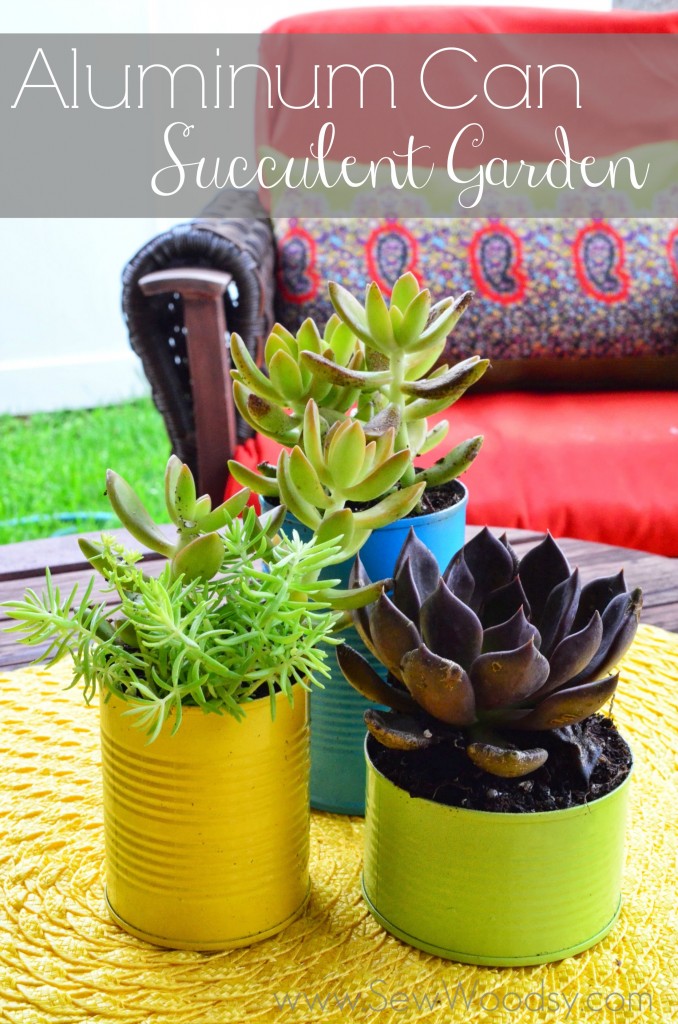 I love when I can up-cycle and turn items from the trash into a treasure! At first glance you would not realize that this Aluminum Can Succulent Garden was once trash!
After refreshing our patio for summer I realized I wanted to incorporate succulents, and that's when I got the idea to create an Aluminum Can Succulent Garden.
Supplies
Aluminum Cans (free)
Spray Paint (had on hand)
Drop Cloth (had on hand)
Drill with 1/4-inch Drill Bit (had on hand)
Succulents ($3.97 each)
Garden Gloves (had on hand)
Shovel (had on hand)
Directions
Step 1: Remove the paper from the aluminum can. Clean the can well. Lay a drop cloth (or newspaper on hand) down outside. Do multiple thin coats of spray paint in the color of your choice. Let it dry 15-20 minutes in between coats until the surface is completely covered.
Step 2: Once the aluminum cans are dry drill 3 holes into the bottom of the can. This will allow the water to drain out of the can for the plants. I used a 1/4-inch drill bit.
Step 3: Plant your succulents! Because the cans are so small you will not need to buy additional succulent and cactus dirt. Just use the dirt that comes with your plants. You will need to remove a lot of the dirt from the plant. Gently plant each succulent. For the smaller can I was able to use just a quarter of one of the succulents I bought. They pull apart pretty easy although my father in-law who is a master gardener does not recommend splitting the succulents. He says that they don't thrive as much when they are seperated. I broke the rule and separated them.
So what are you waiting for… save a few of your cans when cooking dinner this week, breakout the spray paint, and then head to your local garden store to pick up some succulents!
Make this easy and inexpensive Aluminum Can Succulent Garden for less than $5 per can! And then thank me and for saving you money and sprucing up your living space!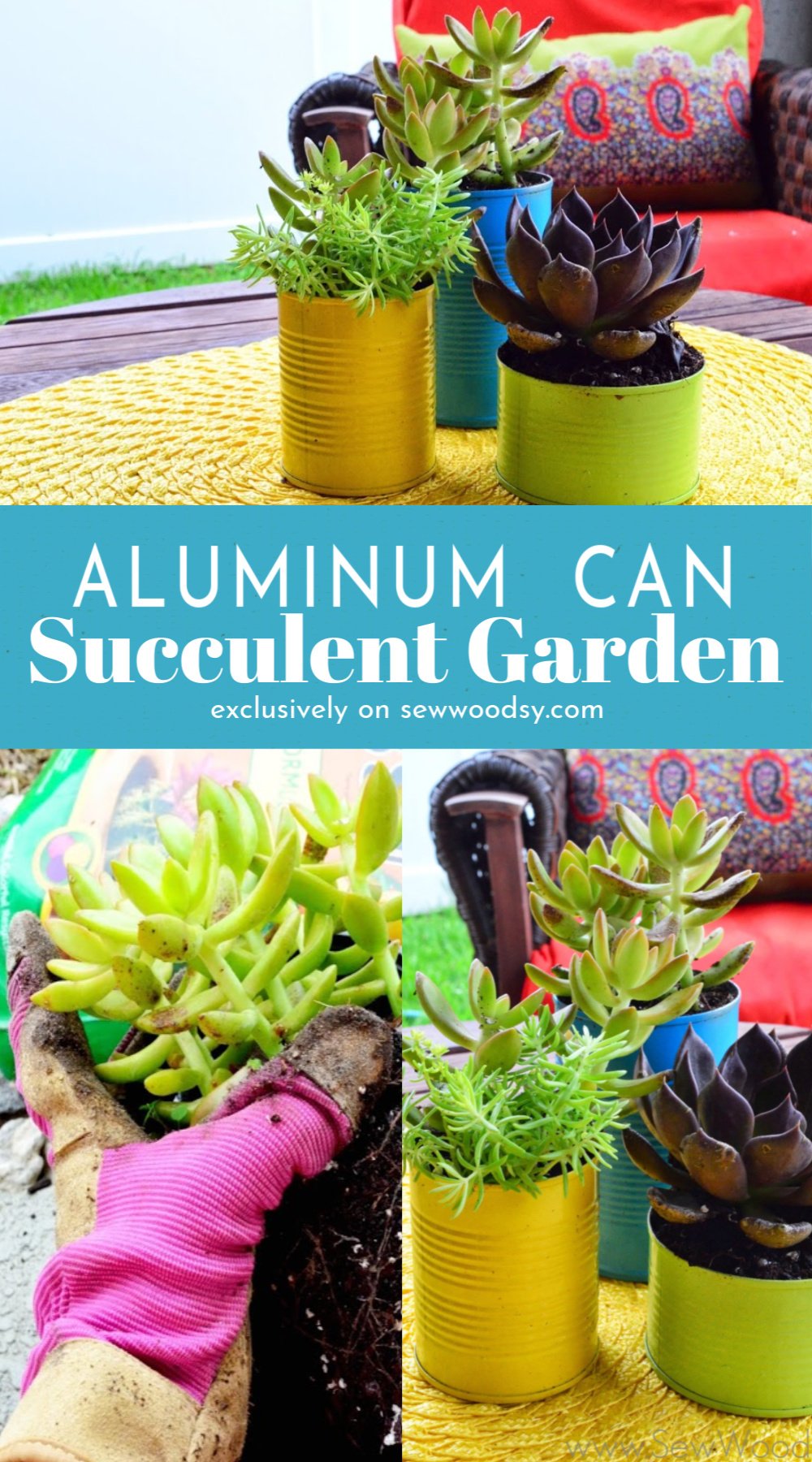 Originally published on June 27, 2013 // Updated with new text & Pinterest image on May 6, 2020.