This "I Dig You!" Coloring Valentine is ideal for the construction truck lover in your life. Spread the joy by letting the kids color their own Valentine card!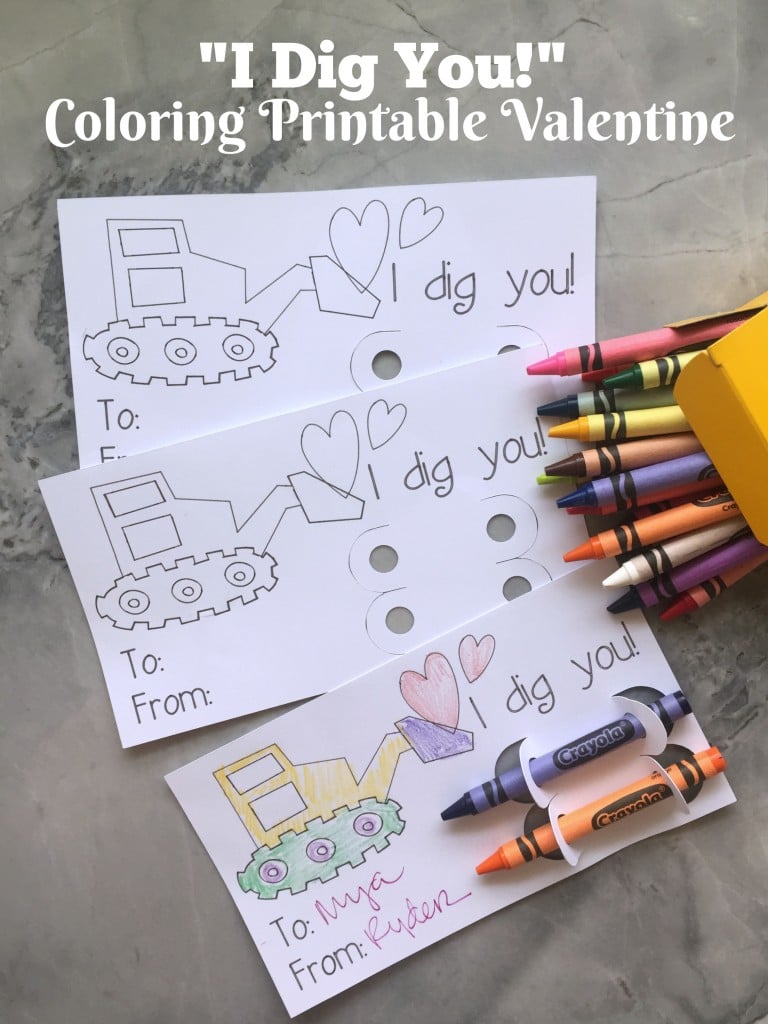 I wasn't sure if I would be able to share any cute Valentine's this year with you. But baby is still sitting tight and I got to get my craft on over the weekend. So here I present to you one of my two fun printable coloring Valentine's I made using my Cricut Explore Air 2. I've had quite a few people ask me if the writing feature is actually faster on the Air 2 and I can officially confirm it is. Before I would have never attempted to do something like this without the 2x faster feature. Since I only needed to make 6 of these they were done in no time! My son, Ryder, is into all things construction. Like lives, eats, breathes it. He can name all the piece of equipment and what each one does. He can spot them from miles away. So I knew I wanted to make him a cute construction themed Valentine this year. Here is the link to my file if you want to make the same exact one but don't want to recreate the wheel (let's face it–why do that when I've done the work for you)!
Click on the Cut File HERE >> I Dig You Coloring File
Supplies you'll need for this construction themed coloring Valentine:
White Paper
.03 Tip Pen in Black
Crayons
Free file: I Dig You Coloring File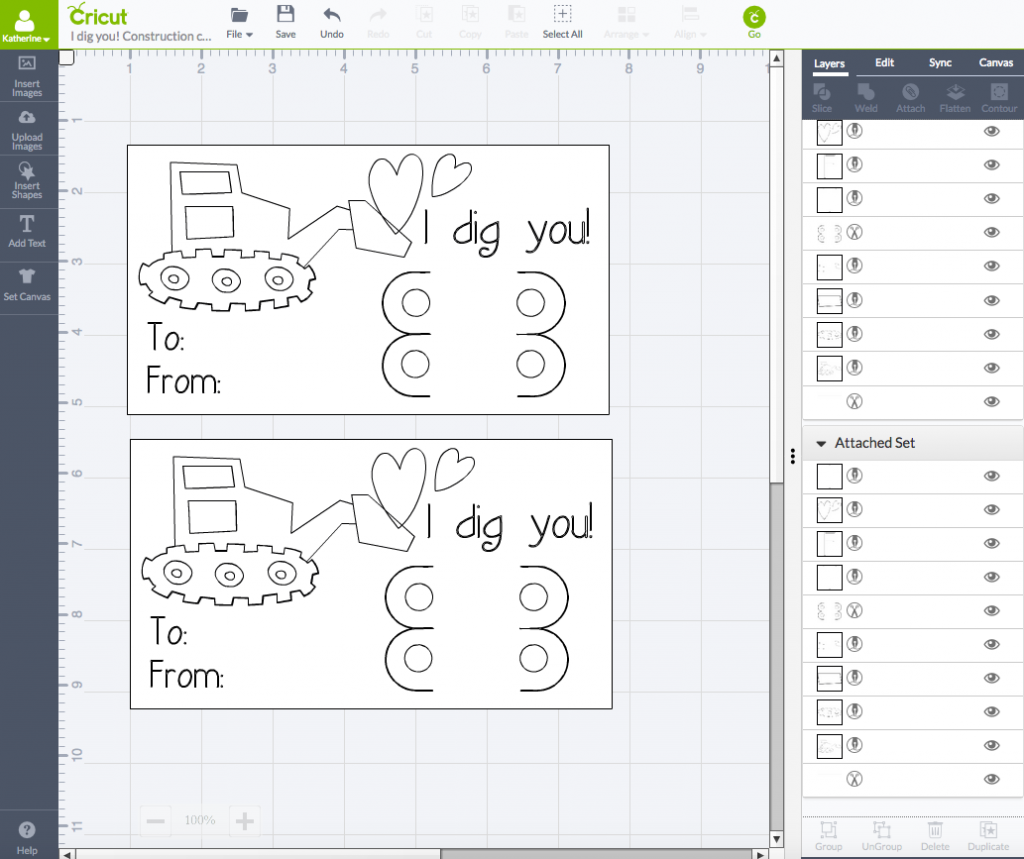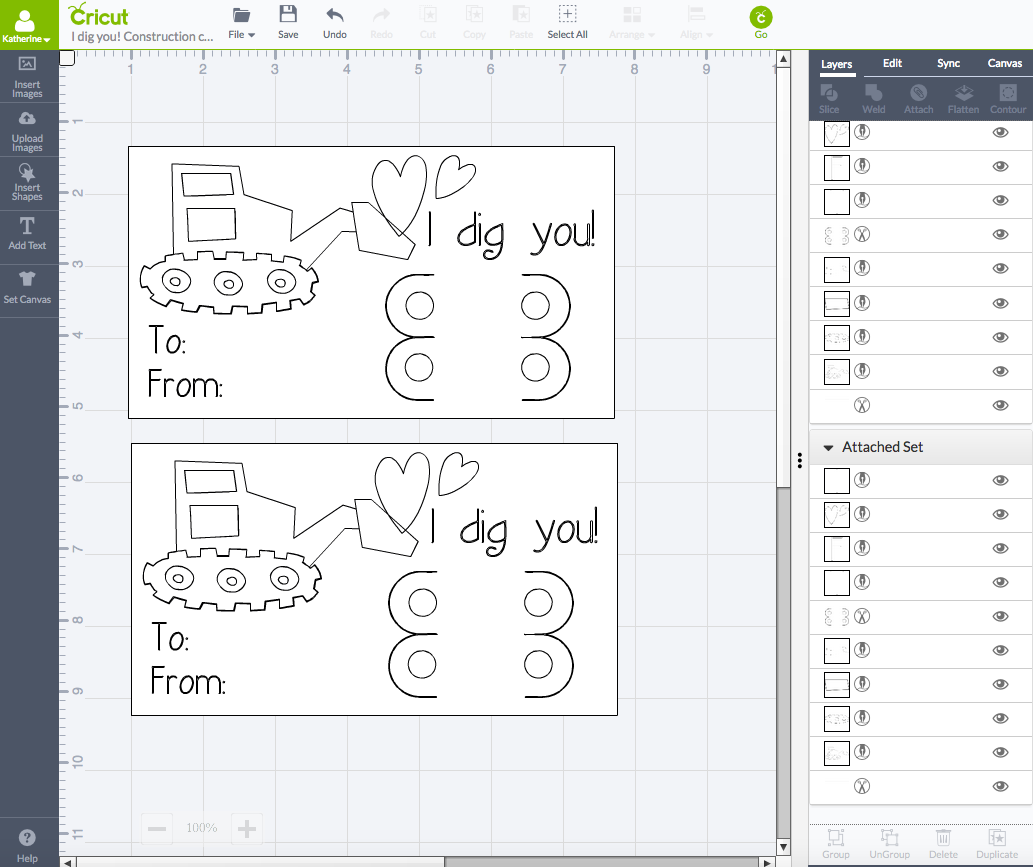 I created one Valentine in Cricut Design Space then I duplicated the file. I only had 8×11 paper on hand. However, you can duplicate one additional time to cut 3 at a time if you have 12 x 12 paper on hand. Just select one of the Valentine's then click the "duplicate" button on the bottom right hand corner.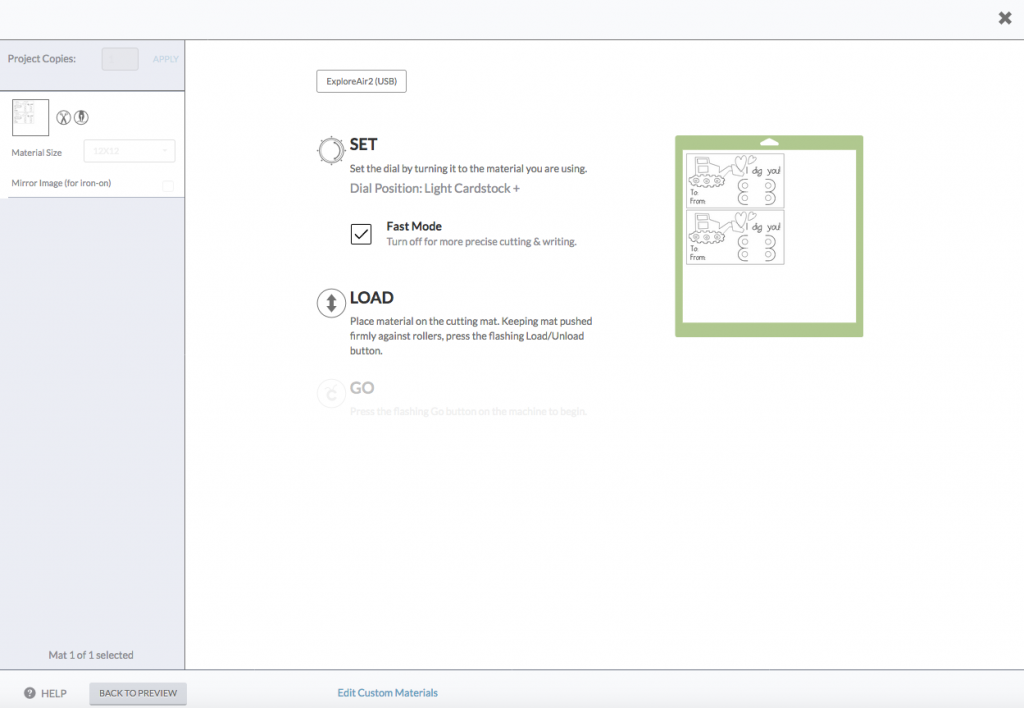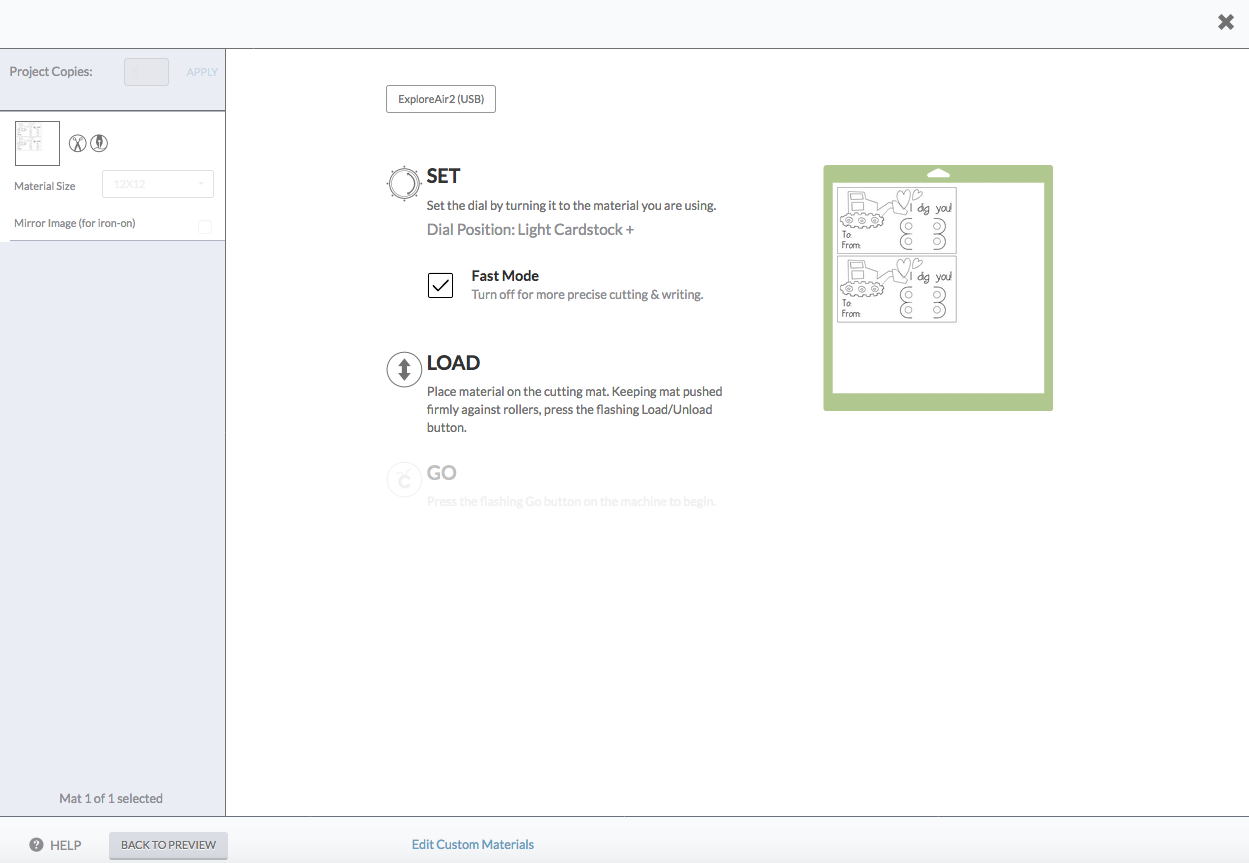 Time to cut. Like I mentioned above, I use to hate the writing function on the Explore. As much as I loved it–I hated how long it would take to actually write. I whipped out 6 of these Valentine's in less than 15 minutes!

This is what it looked like as my Cricut Explore Air 2 worked it's magic!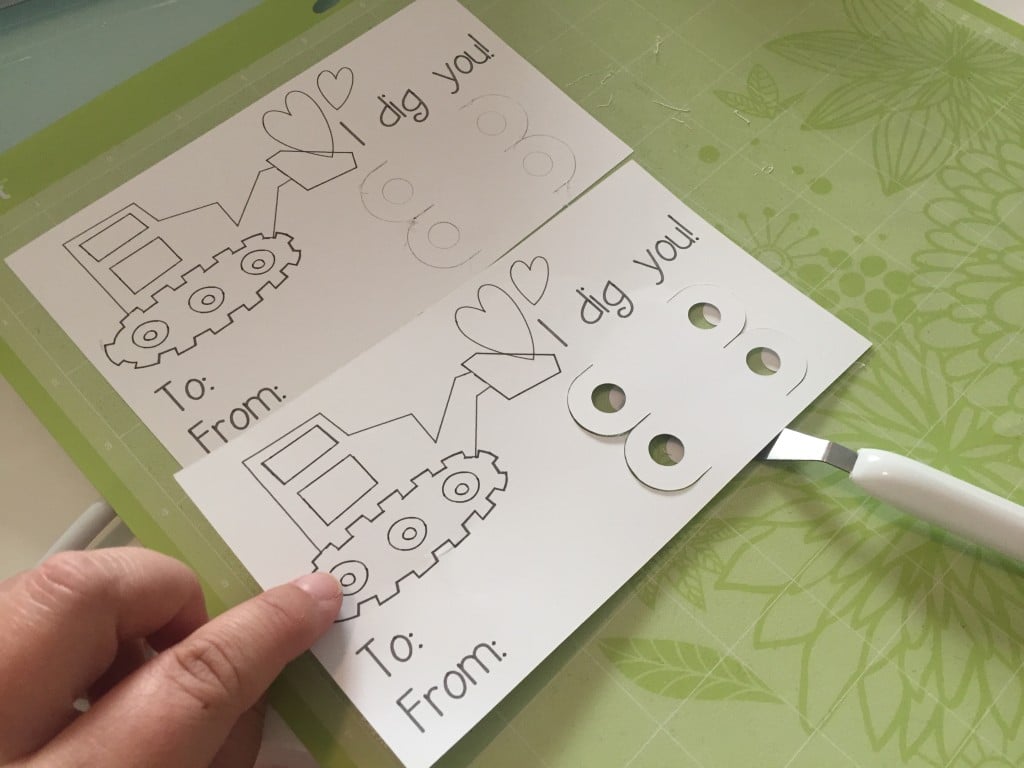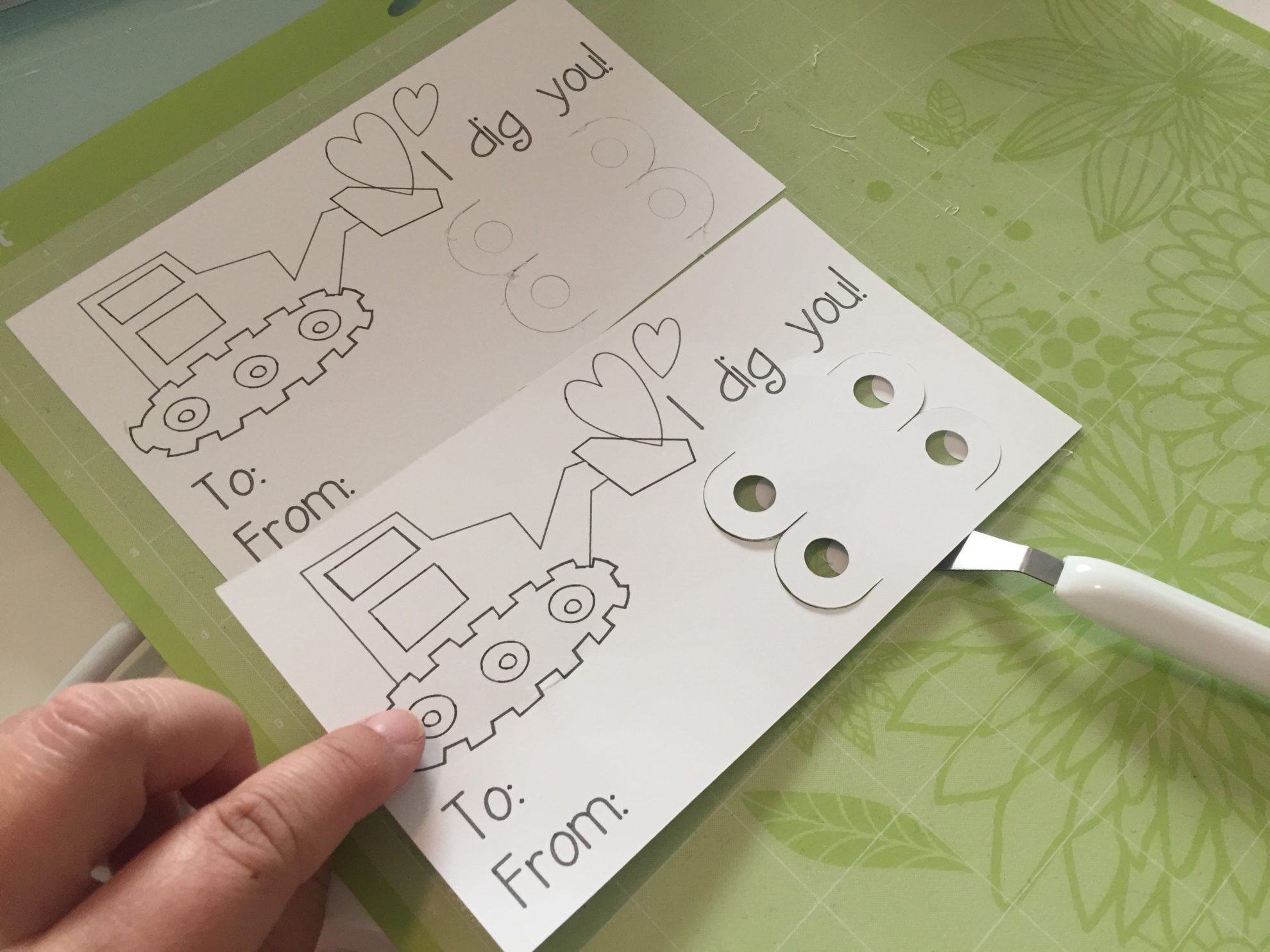 Once they are done, carefully remove the Valentine's using your Cricut Tools spatula.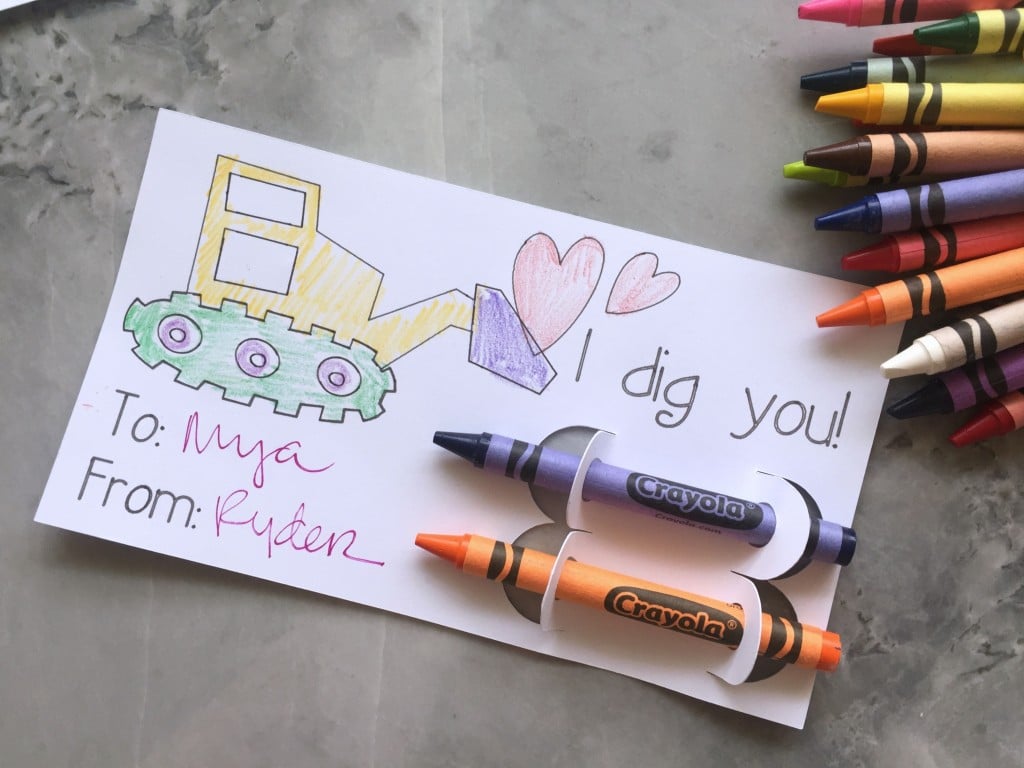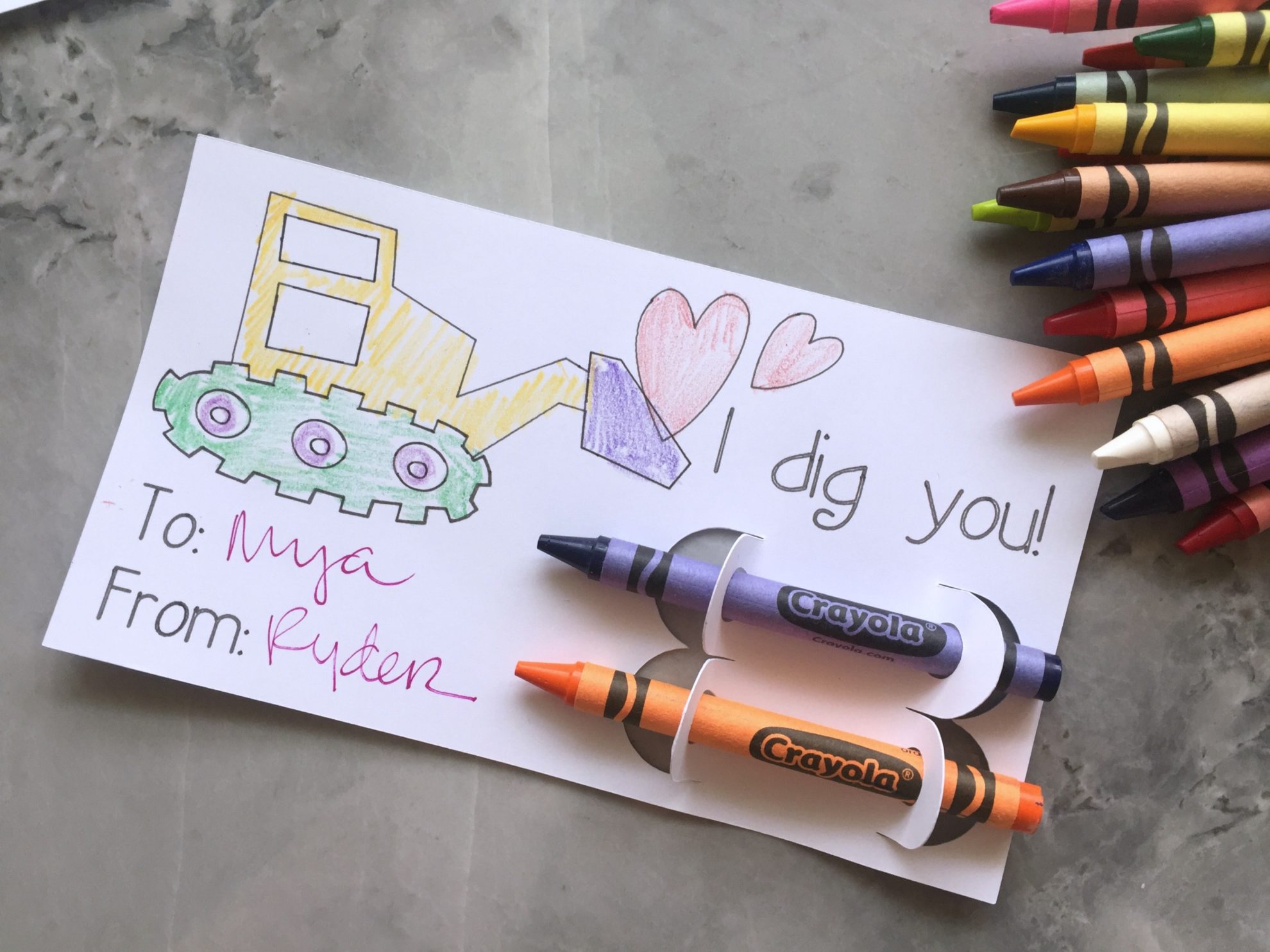 Write who they are going to and from and add the crayons! That's it!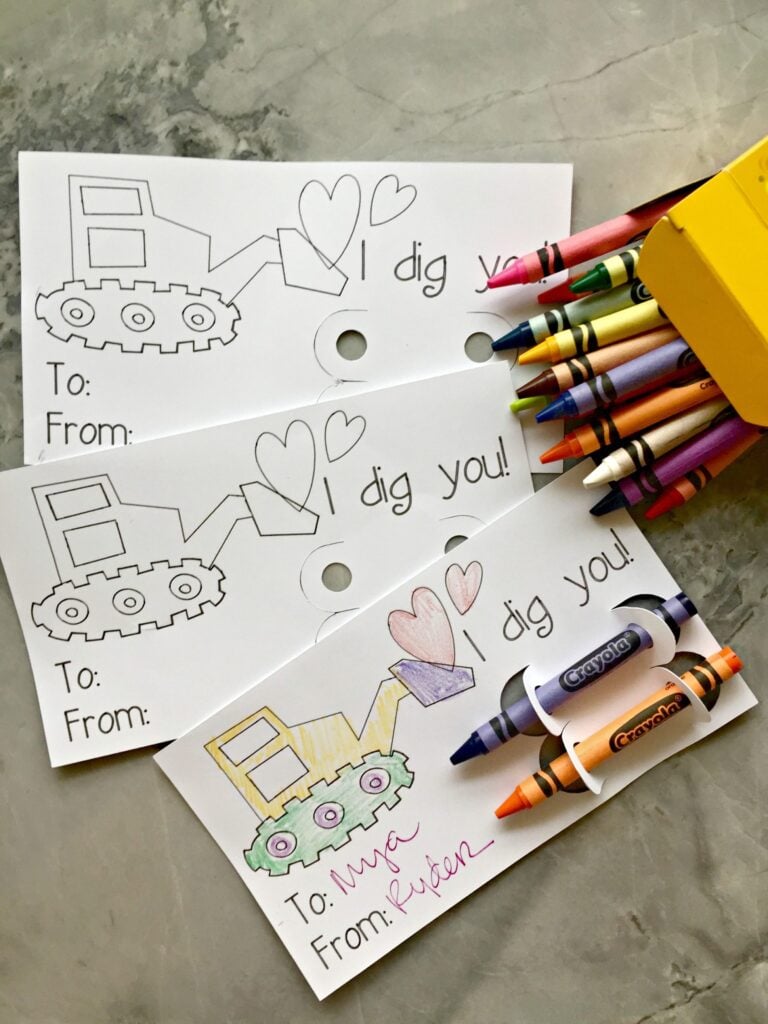 The kids will love giving these and the parents will love that candy is not attached!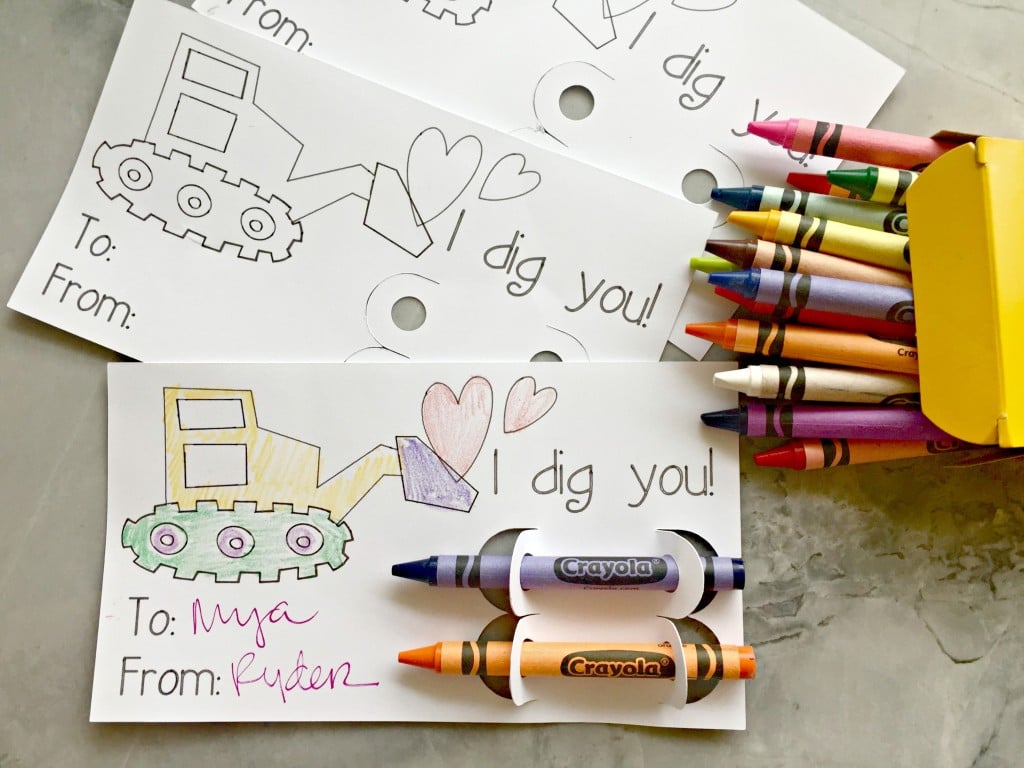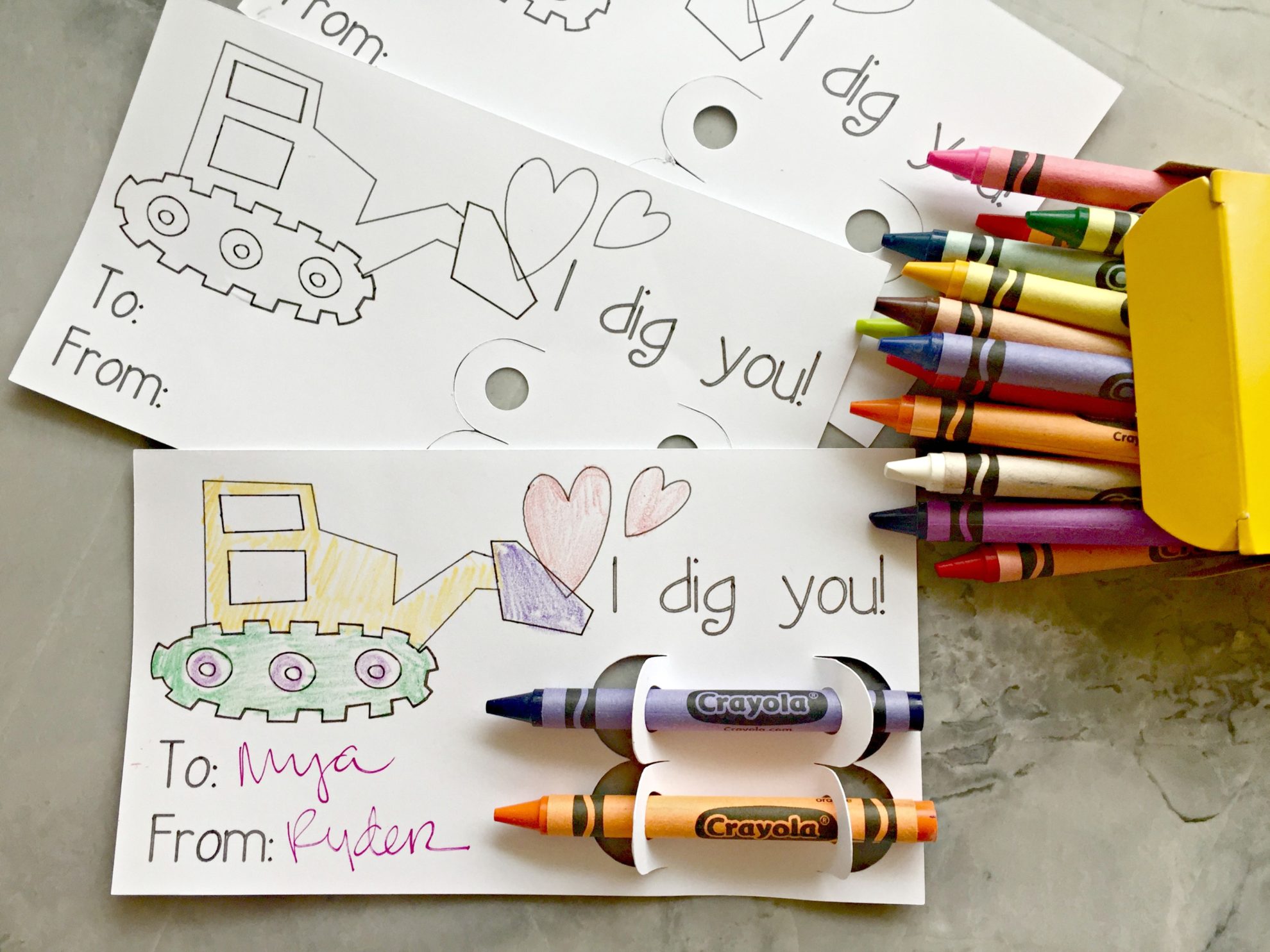 Ryder also loved coloring my test version (not shown) and loved that it was a bull dozer or as he says in his sweet almost 3 year old voice "bull-bozer".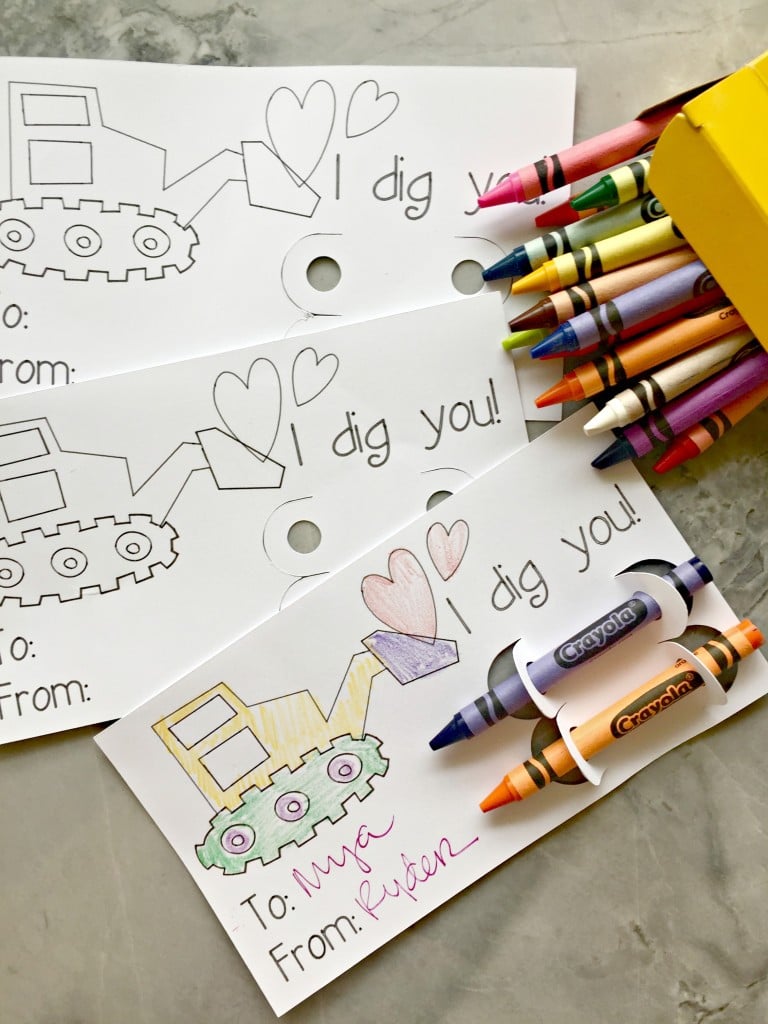 If you have a construction lover in your home I suggest you whip up a batch of my "I Dig You" printable Valentine's!
Disclaimer: There are affiliate links in this post. That means if you purchase from any of my links I will make a small percentage of the sale at no additional cost to you.