Use your Cricut and make the cutest Elmo Valentine Card for your Elmo obsessed toddler or young child. This non-candy Valentine is the perfect way to nurture creativity and fine motor skills.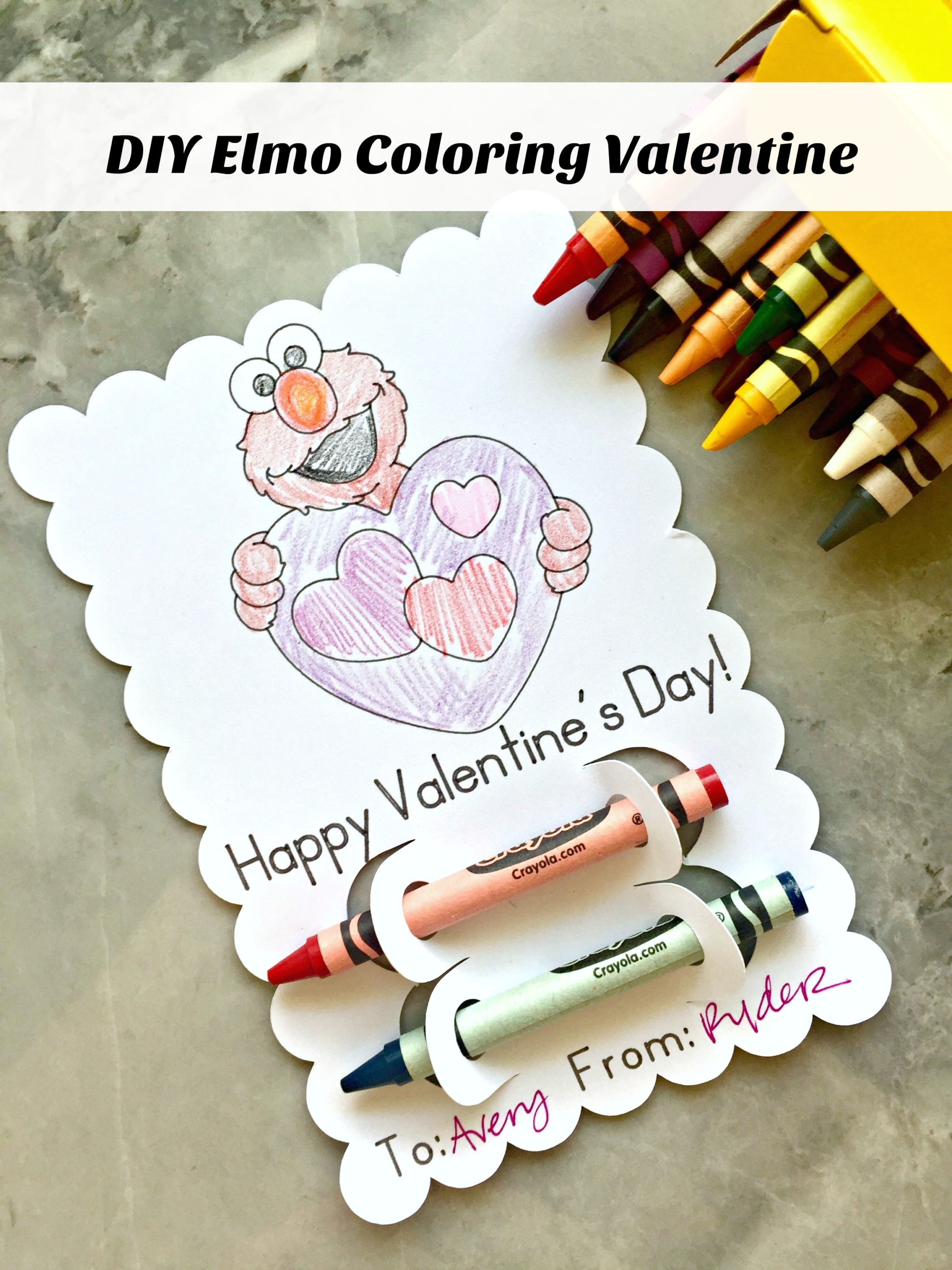 Here is a cute and quick coloring Elmo Valentine Card. This time with every toddler's favorite character… Elmo! What 2-4 year old doesn't love Elmo? That's why I created a cute coloring Valentine that I know all the toddlers will just adore! We love Sesame Street® Land at SeaWorld Orlando so this Valentine is perfect!
Supplies
Supplies you'll need for this Elmo themed coloring Valentine:
How to Make Elmo Valentine Card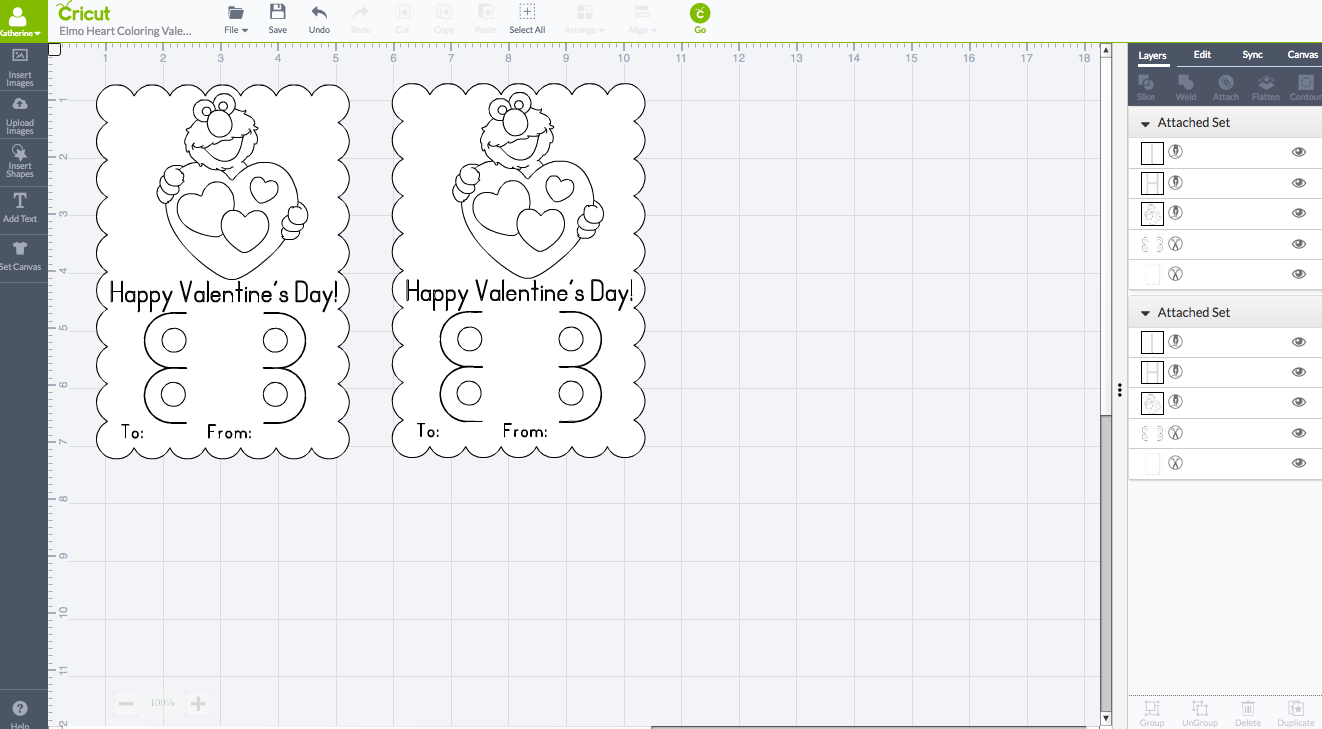 Just like the construction Valentine I made, you'll want to cut 2 at a time unless you have 12 x 12 paper then you can cut 3 at a time!
You'll also want to choose the "2x faster" feature if you have Cricut Explore Air 2! Trust me your Valentine's will cut so much faster (and write that much faster too)!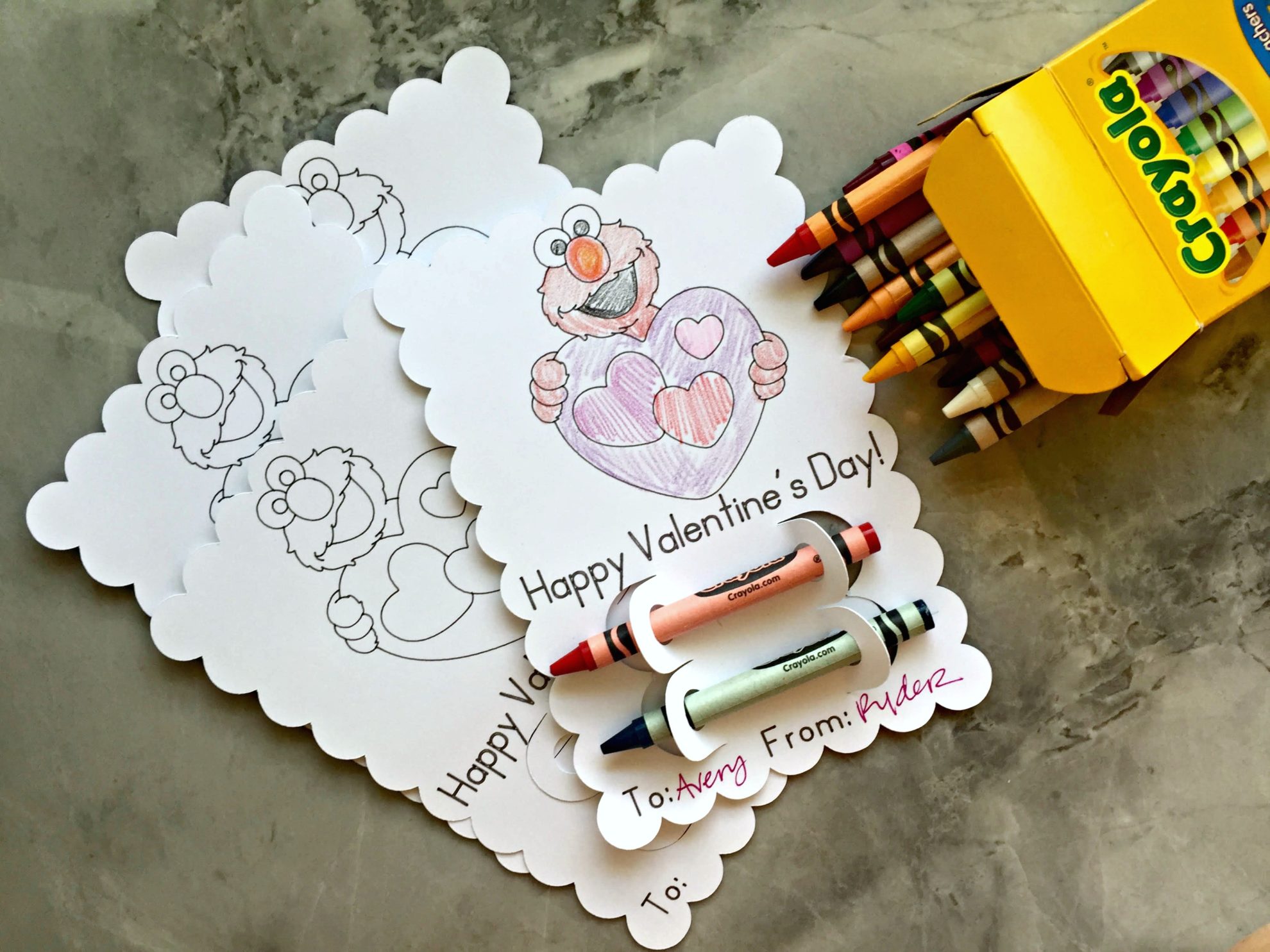 Carefully remove your Valentine's from the mat, address them, and add crayons!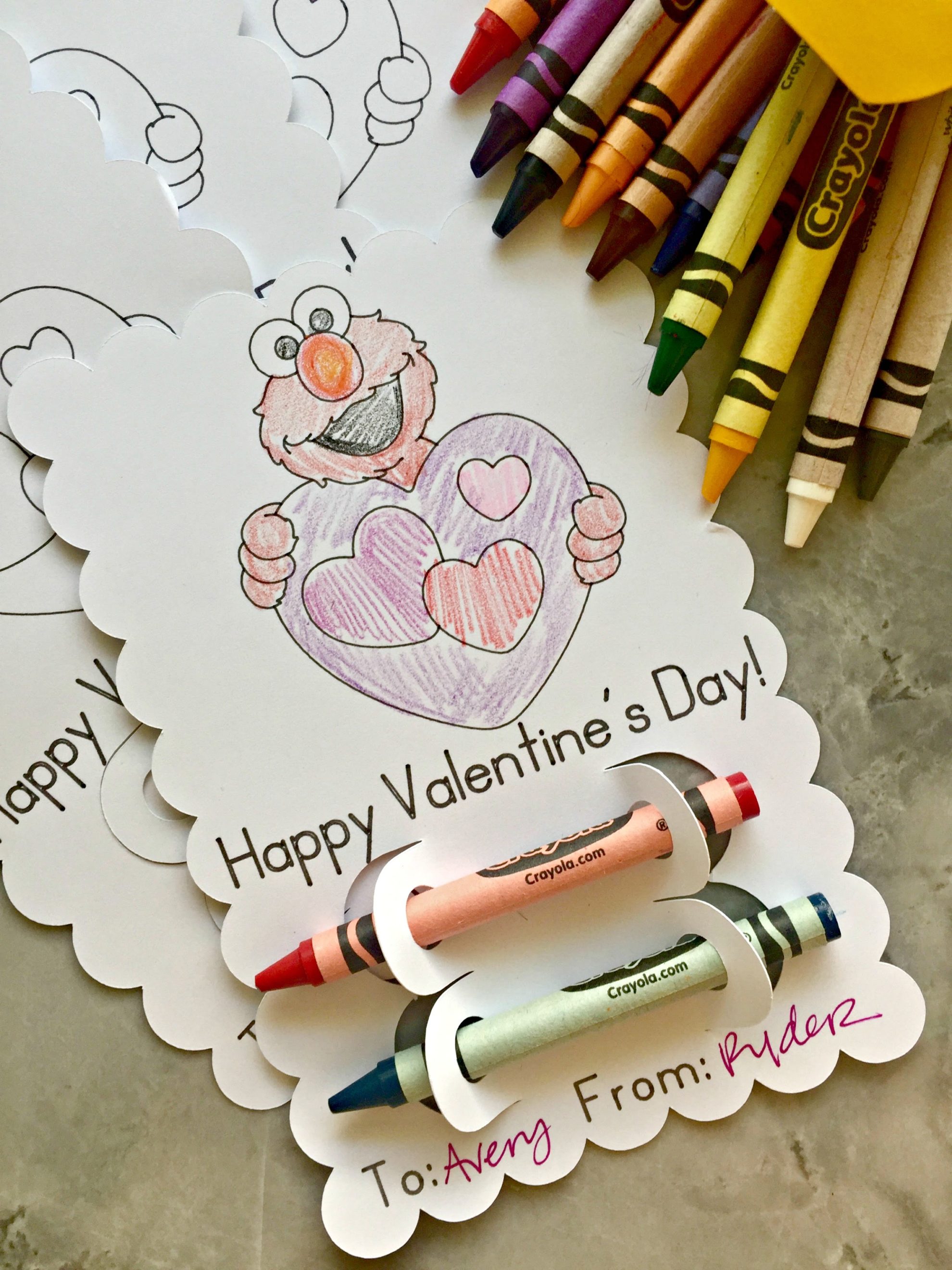 My almost 3 year old loved these Valentine's as well, and I can't wait for him to pass them out!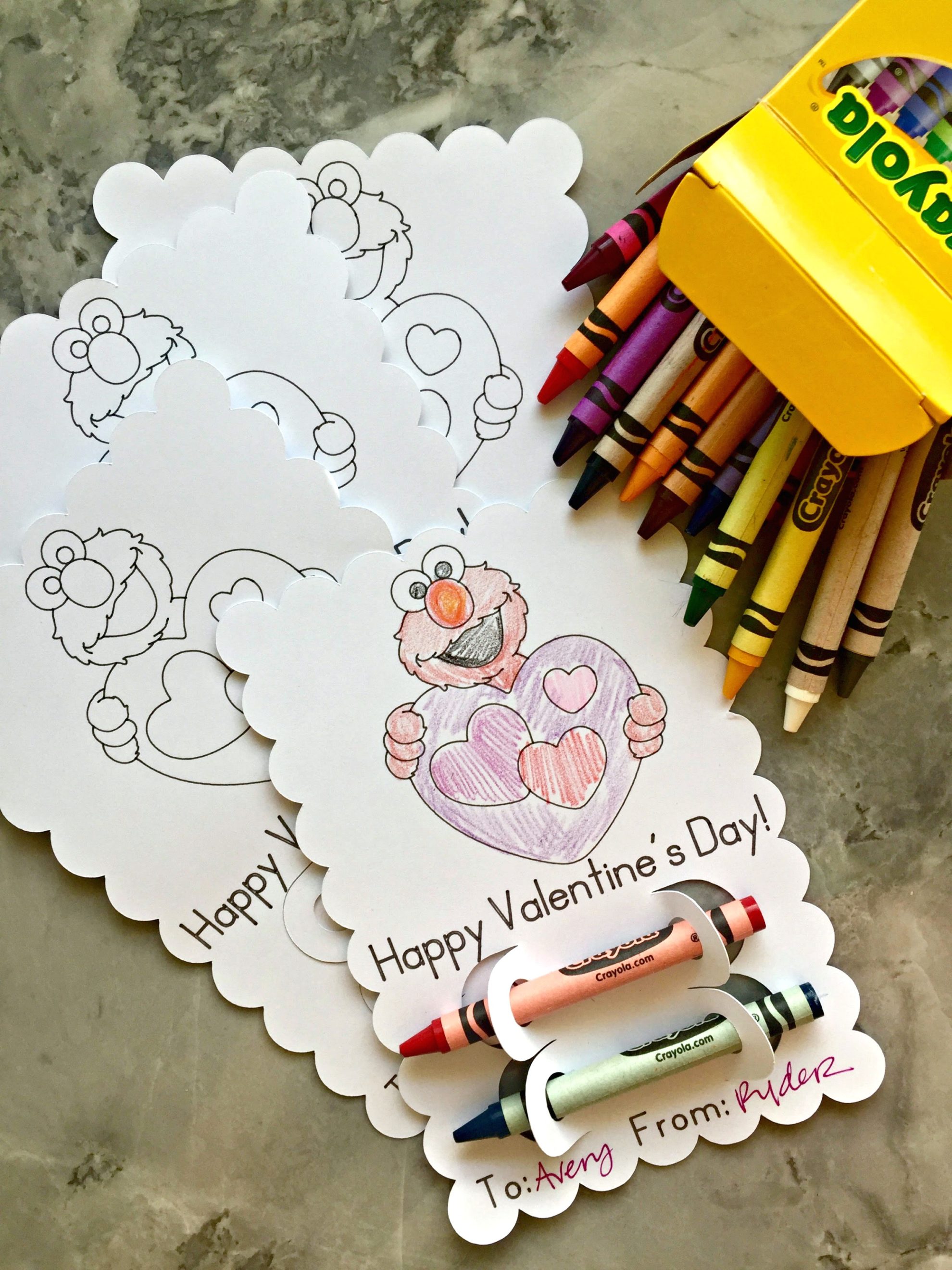 Free Cricut Cut File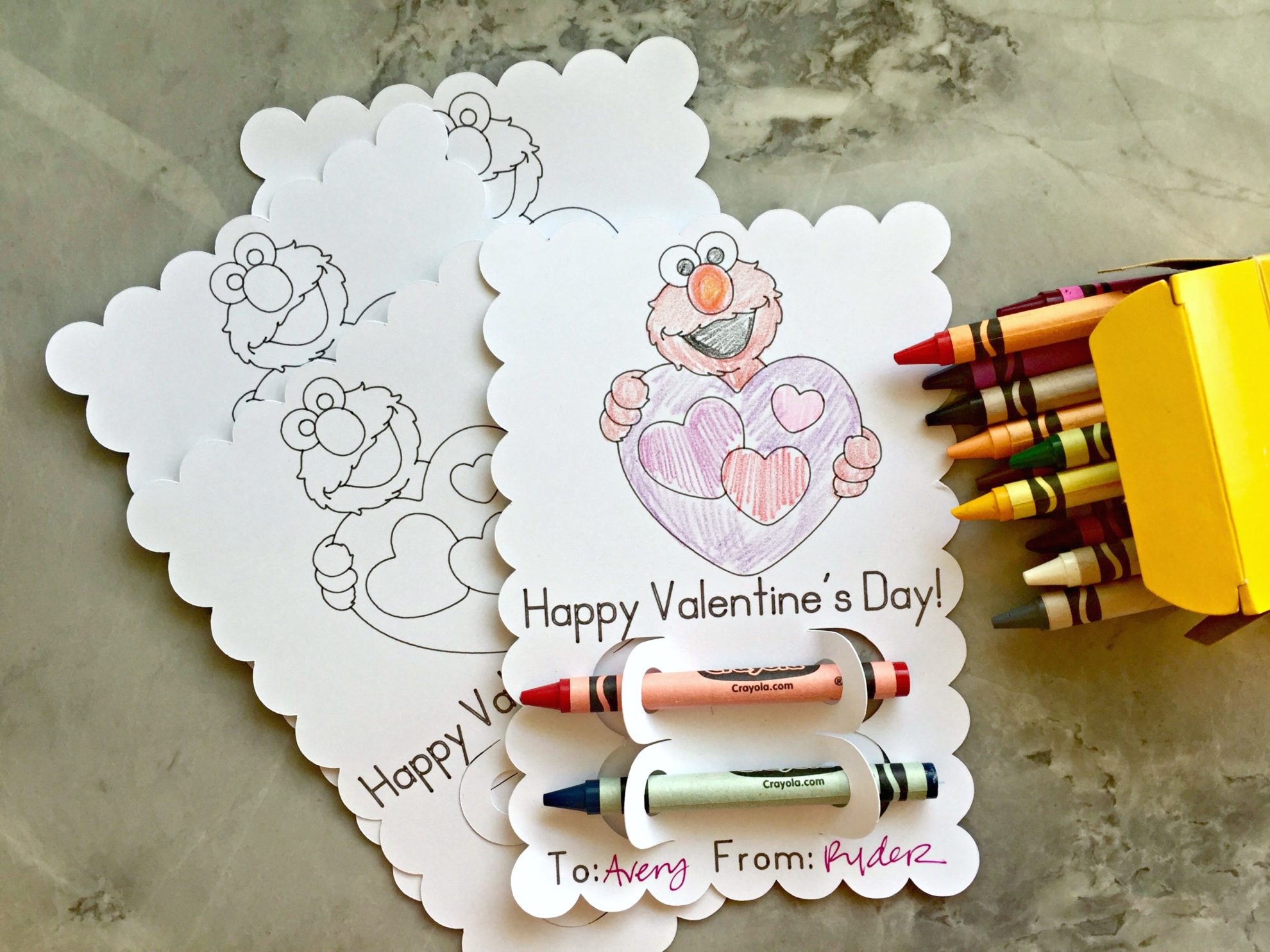 FREE CUT FILE HERE >> Elmo Coloring Valentine File
Tips & Tricks
If you want to make a Coloring Valentine Card here are a few of my tips and tricks.
Paper – You will want to use cardstock for this project so that the crayons can be held on the paper without twisting.
Crayons – You can buy 2 boxes of 24 crayons and it will be enough for a class of 24 children for the Coloring Valentine Cards.
Pen – You will want to use a fine point Cricut pen to ensure the text and image is drawn accurately.
Homemade Valentine Cards
Here are a few more Valentine Cards that you can make at home.
Valentine Projects
Here are a few more Valentine craft projects you might be interested in making.
If you make this coloring Valentine craft, I would be honored and love for you to take the time to leave a star rating and comment! I spend hours developing and testing these projects, and always love to hear feedback and user experience!
Don't forget to FOLLOW ME on Facebook, Pinterest, and Instagram, and subscribe to my email list!