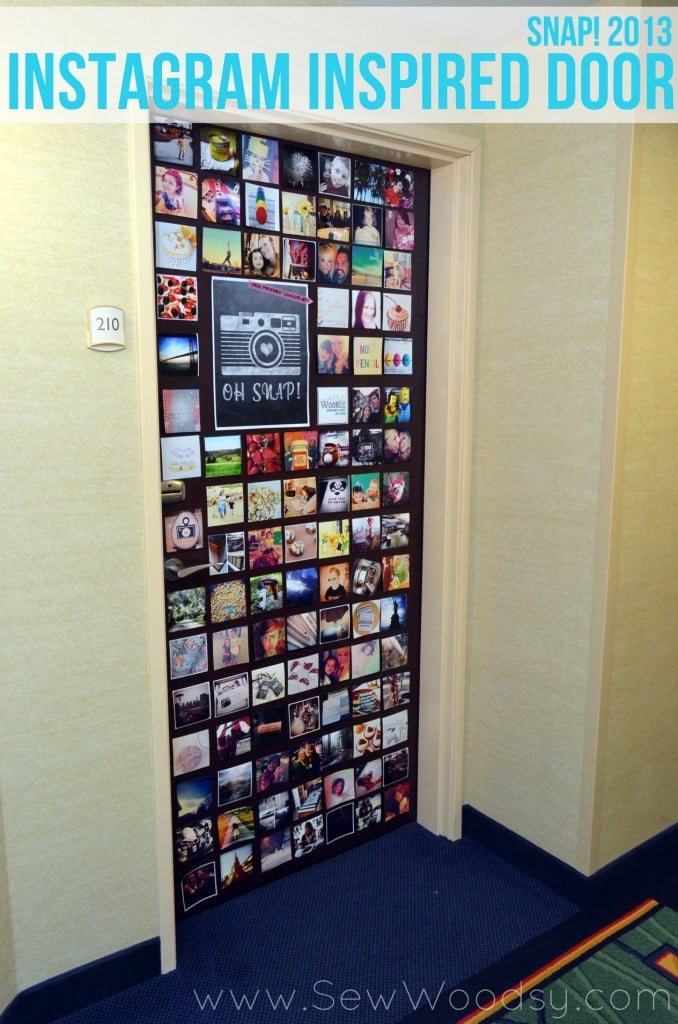 First off, I apologize for being MIA all week. I have a very good reason. I've been enjoying the past few days from blog friends near and far at SNAP! in Utah. I'm rooming with Melissa from No. 2 Pencil and Kristin from Yellow Bliss Road. A few weeks ago it was announced that there would be a door decorating contest at SNAP! If your a blogger and you've ever prepared to leave for a conference you know that there are endless chores that need to be completed before going on vacation none-the-less a blog conference. So, to add one more thing to all of our busy plates seemed a bit daunting, but of course, our creative minds were up for the challenge!
The three of us brainstormed via Facebook private messages for a good week or so. We knew we needed to keep it simple, creative, and most importantly fun! That's when Melissa pitched the idea about doing an Instagram themed door! I loved the idea instantly (no pun intended). I'm a huge fan of Instagram and share a few photos each day on my Instagram account. We each chose 20-40 instagram photos from our personal accounts that reflected us best as well as printed a photo of ourselves and our logo. The nice thing was that we were able to print the photos right from our phone on the Walgreens app. Walgreens print 4 x 4 square photos for .39 each! (p.s. this is not a sponsored post–just want you to know about how we printed our Instagram photos.)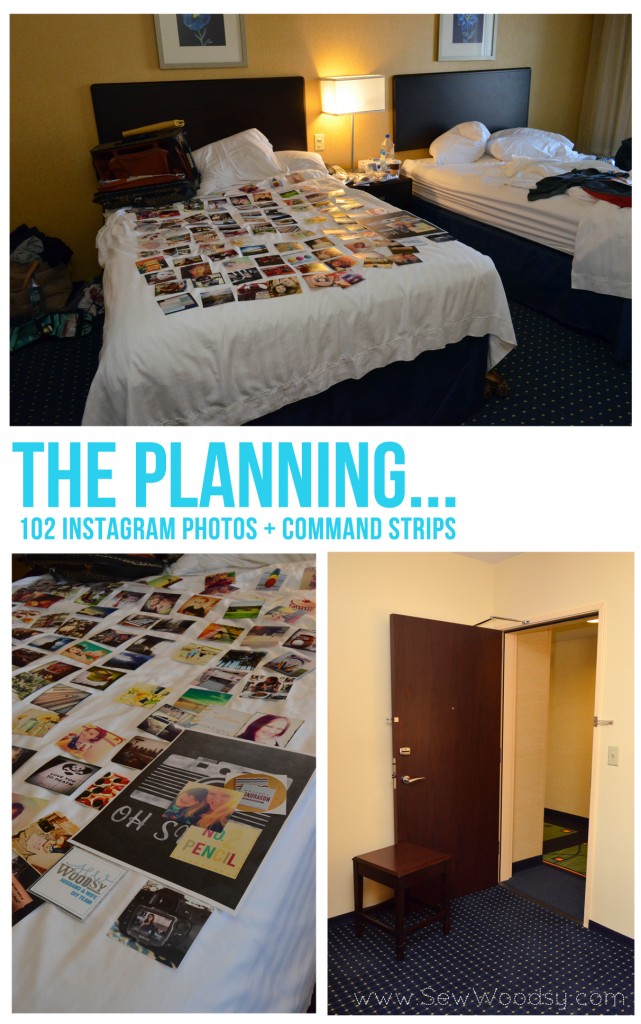 Fast forward to just a few days ago when we all arrived at SNAP! We knew we were doing something with our Instagram photos but didn't really know how exactly we were going to decorate our door. We thought about creating a heart with our Instagram photos; however, we wanted our door to make an impact and we were having a hard time incorporating the "Oh SNAP" printable that Kristin designed. That's when we decided to not over complicate things and just line up our photos.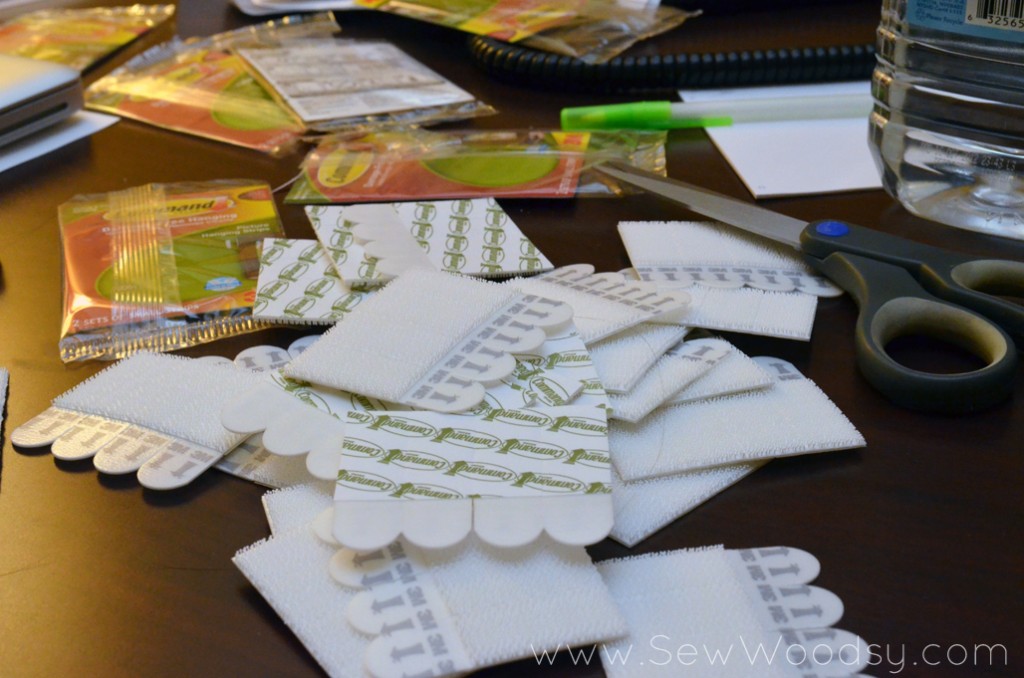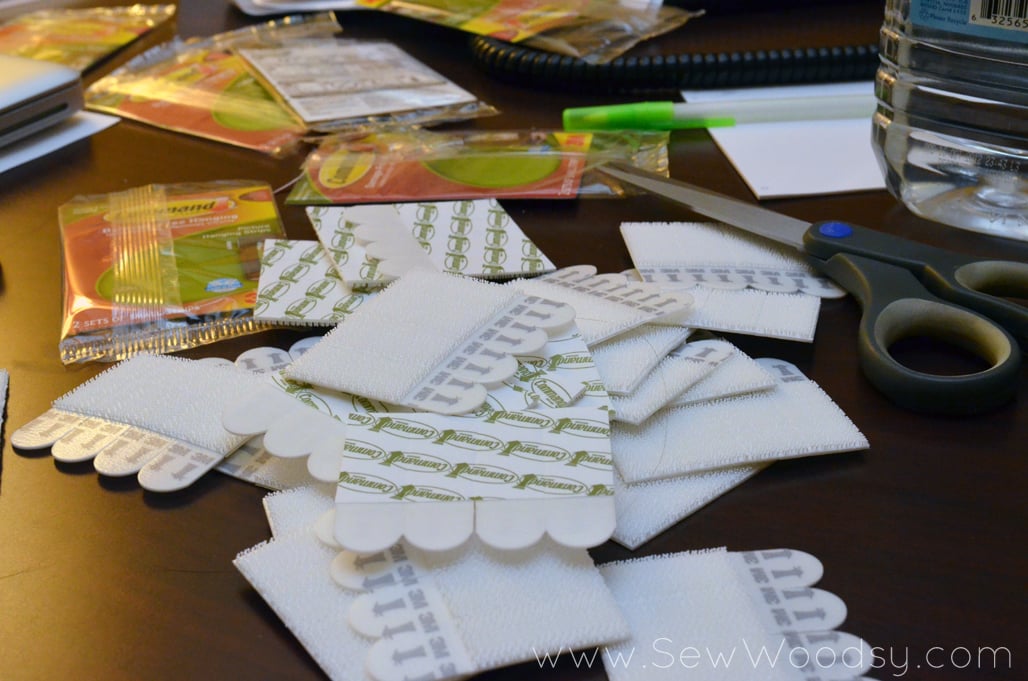 3M Command Brand provided all of the damage-free hanging strips for us (and all the other conference-goers) to use on our doors at the hotel. So with an endless amount of Command Strips we beg hanging the 102 Instagram photos.
After we figured out where we wanted our Oh SNAP sign… we (Kristin above) started to place the photos, one-by-one on our door.
Here we are figuring out a strategy on how to place our photos.
Knee deep in Instagram photos!
Tweaking the photos to be straight!
Seriously, I loved our door! How cool that we made it so personable, right?
So what do you think? I think our door is pretty darn cool.
Oh, and even better… we won the Snappy Doors contest! That meant $200 for our room to spend at the Queen Bee Market! Stay tuned next week for a recap of my time at SNAP and the tulip festival that I attended!