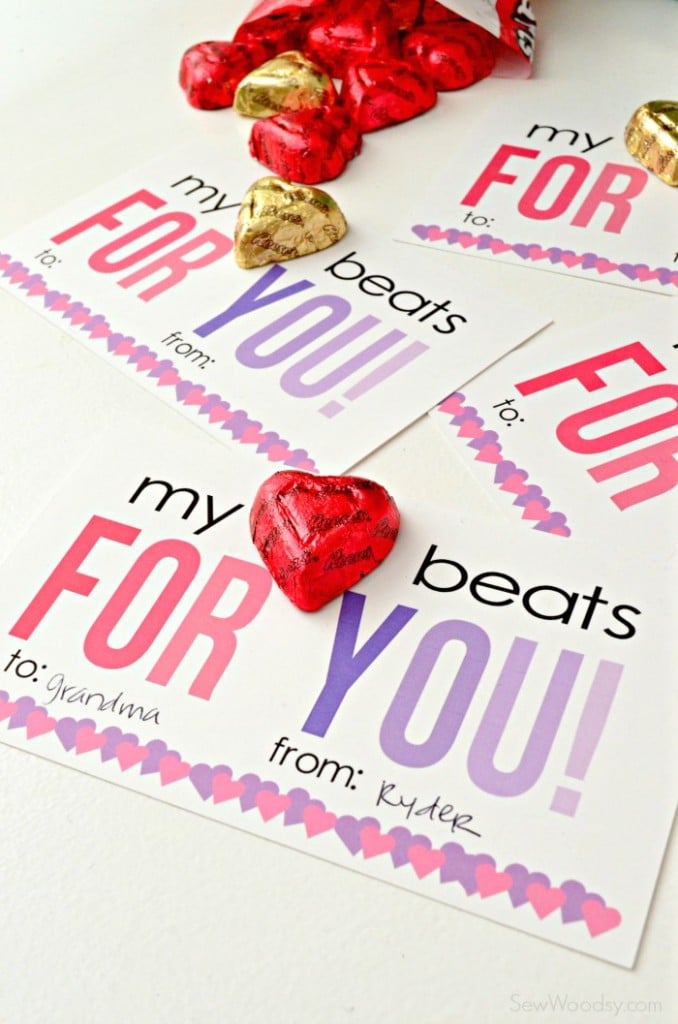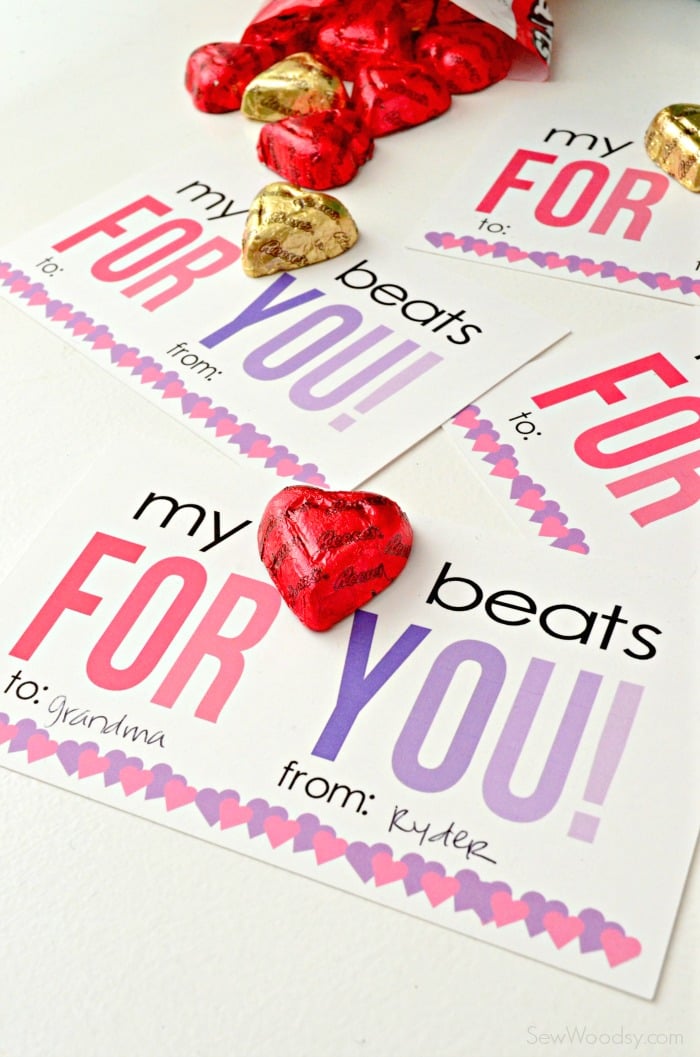 I'm so excited to share my first ever classroom-style Valentine's Day card with you guys! I got the idea for this Valentine when I was browsing the aisles at my local grocery store. I stumbled across Reese's Hearts and my mind ran with it. This took me one too many nap times to complete. Thank you teething and a fussy baby who only wants to nap 20-30 minutes at a clip. Also, never did I realize that when we bought our home that my craft room being right next to a future nursery would not be a good idea. I have to tip toe around and pray I don't drop anything in order to get anything done during a nap time. I digress… I'm sharing with you a super cute and easy to make classroom Valentine card.
Supplies:
Printer
White Card Stock
Cricut Tools
Reese's Hearts
½-inch Glue Dots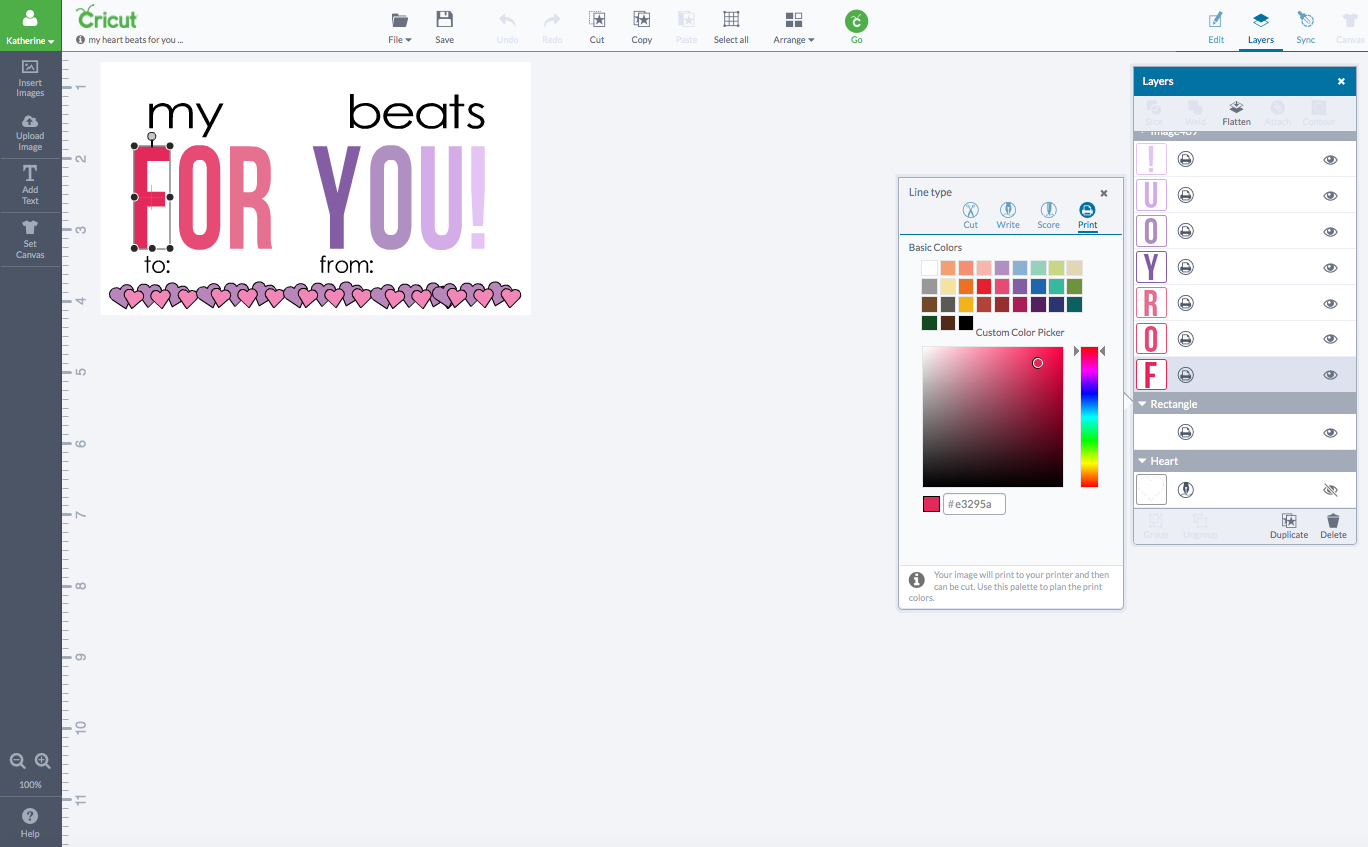 I created my Valentine card in Cricut Design Space. I started with a rectangle as my base, then played around with the fonts until I was happy with what I had. I made sure to click the print button on everything minus the actual rectangle. This is key and you'll want to do this so that your card actually prints out!
I also did a test run before I really started printing to make sure that my Reese's heart would fit in the space I allowed for. Once I was happy with what I had I clicked the "select all" button at the top of the screen and then I clicked "attach". This allows it to print all at once and not individually and random. I then clicked on each letter and choose a color. I decided to go with a gradient of pink and purple. You can download my file here. You could duplicate so that you print/cut a few on a sheet!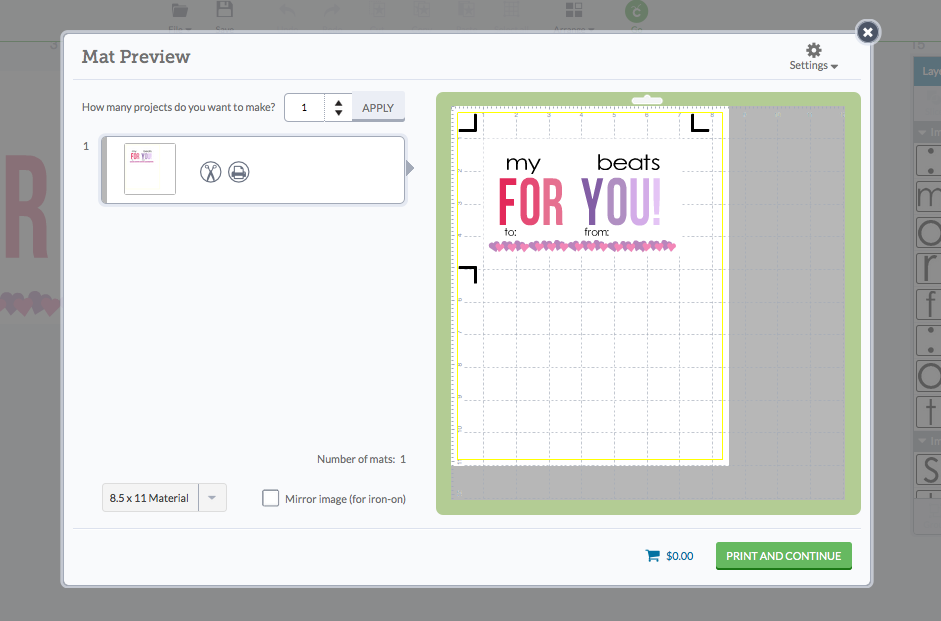 This is what it looked like before I was ready to print.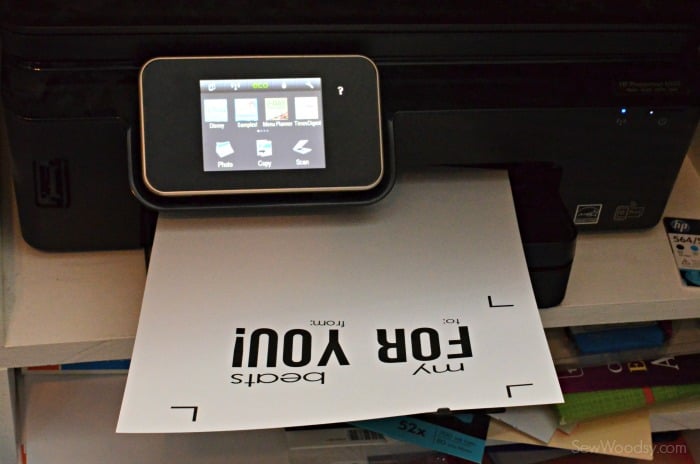 This is what my test print looked like.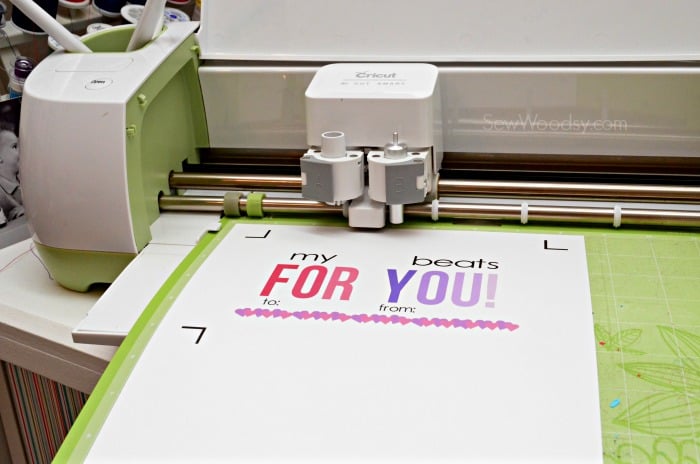 After the Valentine was printed then its time to place it on a mat and get it cut using the Cricut Explore.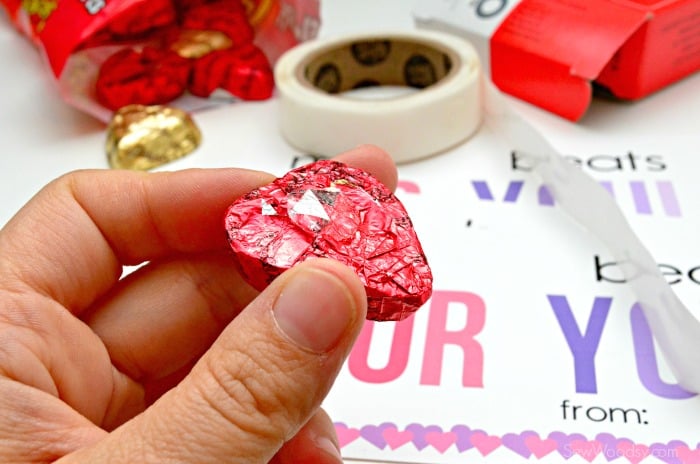 Once my Valentine cards were printed it was time to adhere the Reese's Hearts. I placed a single glue dot on the back of the heart. Then adhered it to the card.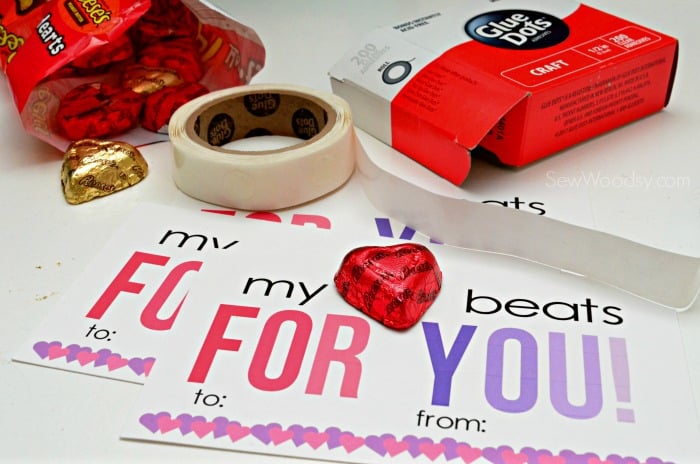 A few more to go and then I'm all done.
There you have it… a super cute and easy to make Valentine card for the classroom.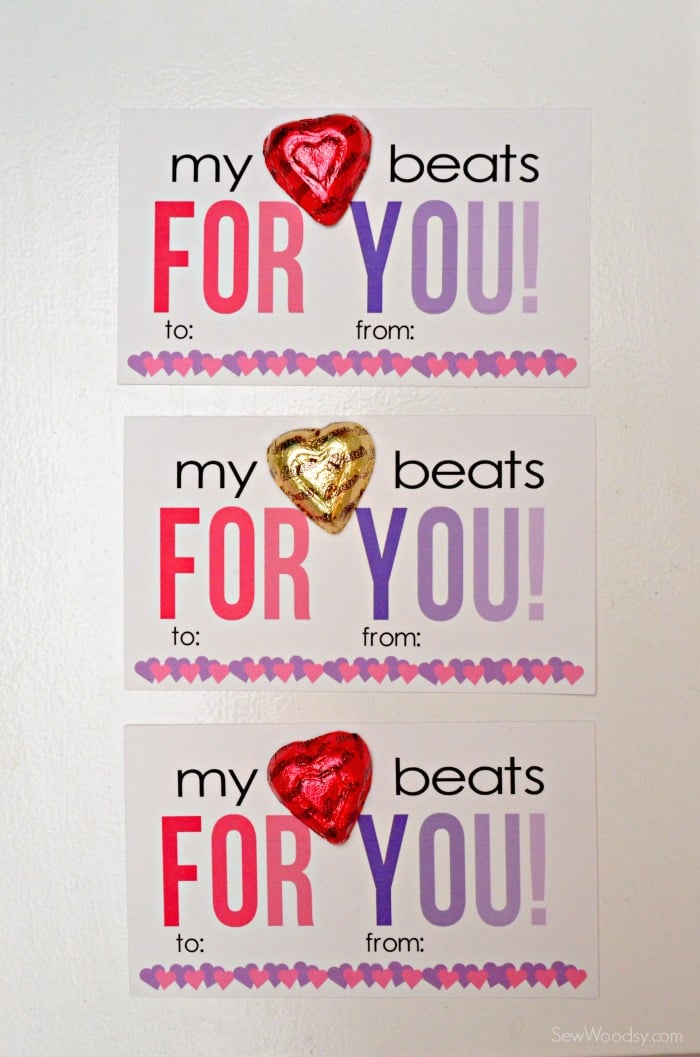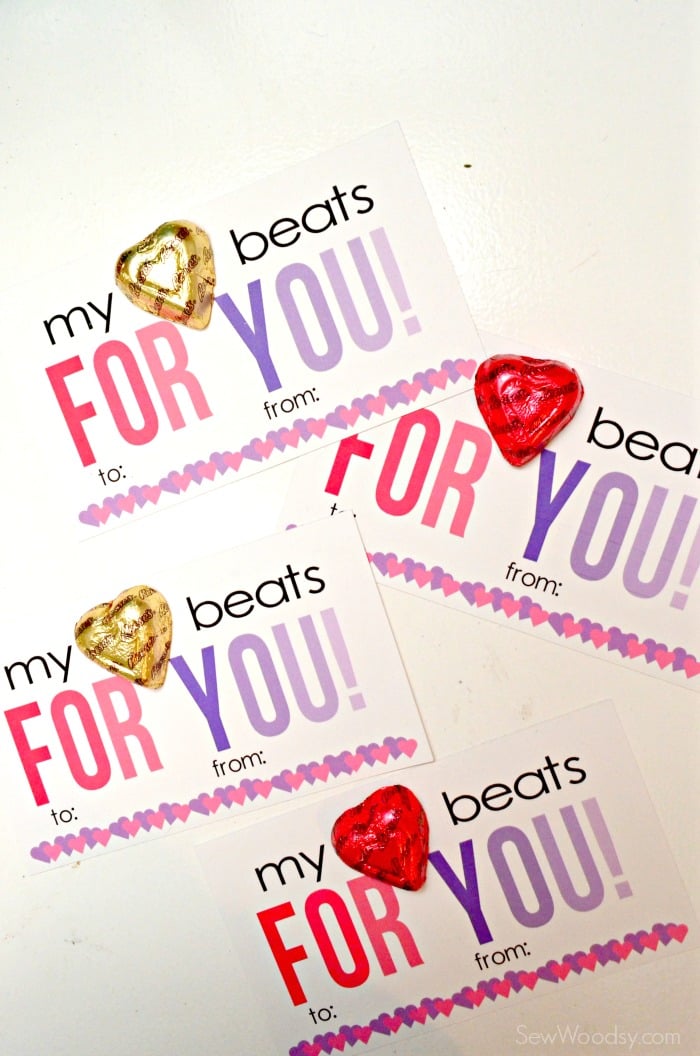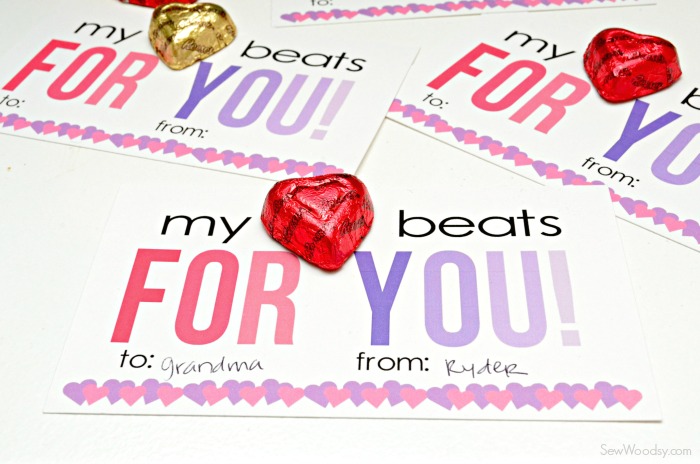 I grew up buying the store bought Valentine's with the characters on them. I can't wait to make Valentine's Day cards for Ryder's class when he is older. But since Ryder isn't even one yet and doesn't have a class to hand these out too… I think his grandparents will like them just as much if not more!
Disclaimer: There are affiliate links in this post. As always all opinions are my own.