Looking for an easy classroom Valentine? Check out My Heart Beats For You – Classroom Valentine Card that you can either print then cut with your Cricut or simply download the printable file and hand cut.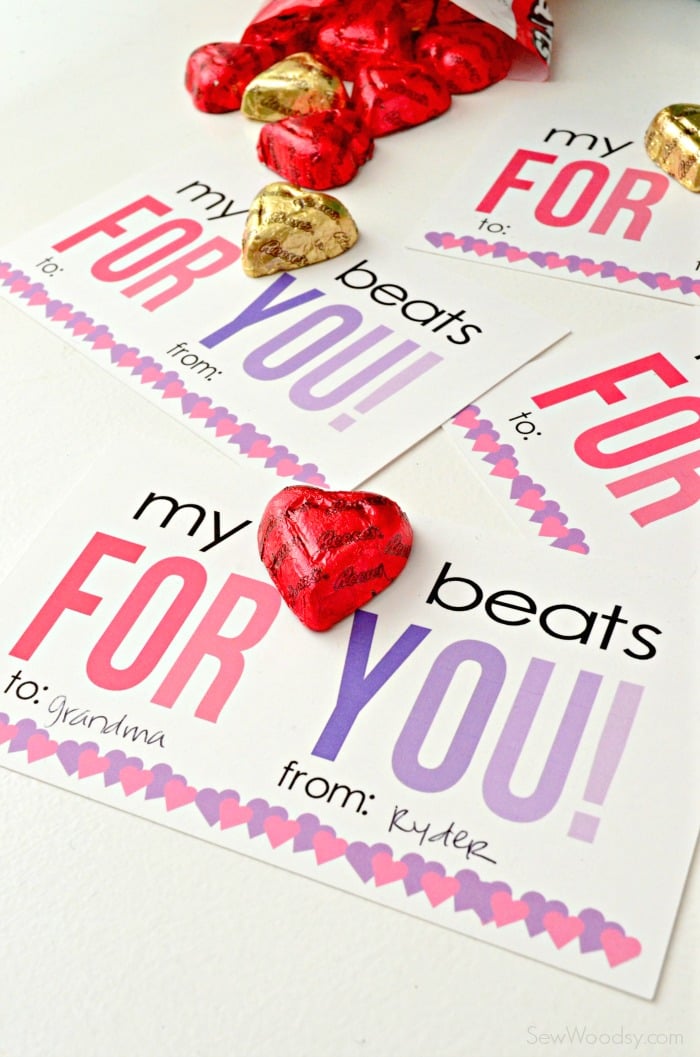 I'm so excited to share my first ever classroom-style Valentine's Day card with you guys! I got the idea for this Valentine when I was browsing the aisles at my local grocery store. I stumbled across Reese's Hearts and my mind ran with it. This took me one too many nap times to complete. Thank you teething and a fussy baby who only wants to nap 20-30 minutes at a clip.
Also, never did I realize that when we bought our home that my craft room being right next to a future nursery would not be a good idea. I have to tip toe around and pray I don't drop anything in order to get anything done during a nap time. I digress… I'm sharing with you a super cute and easy to make classroom Valentine card.
Supplies
Printer
White Card Stock
Cricut Tools
Reese's Hearts
½-inch Glue Dots
How to Create a Valentine in Cricut Design Space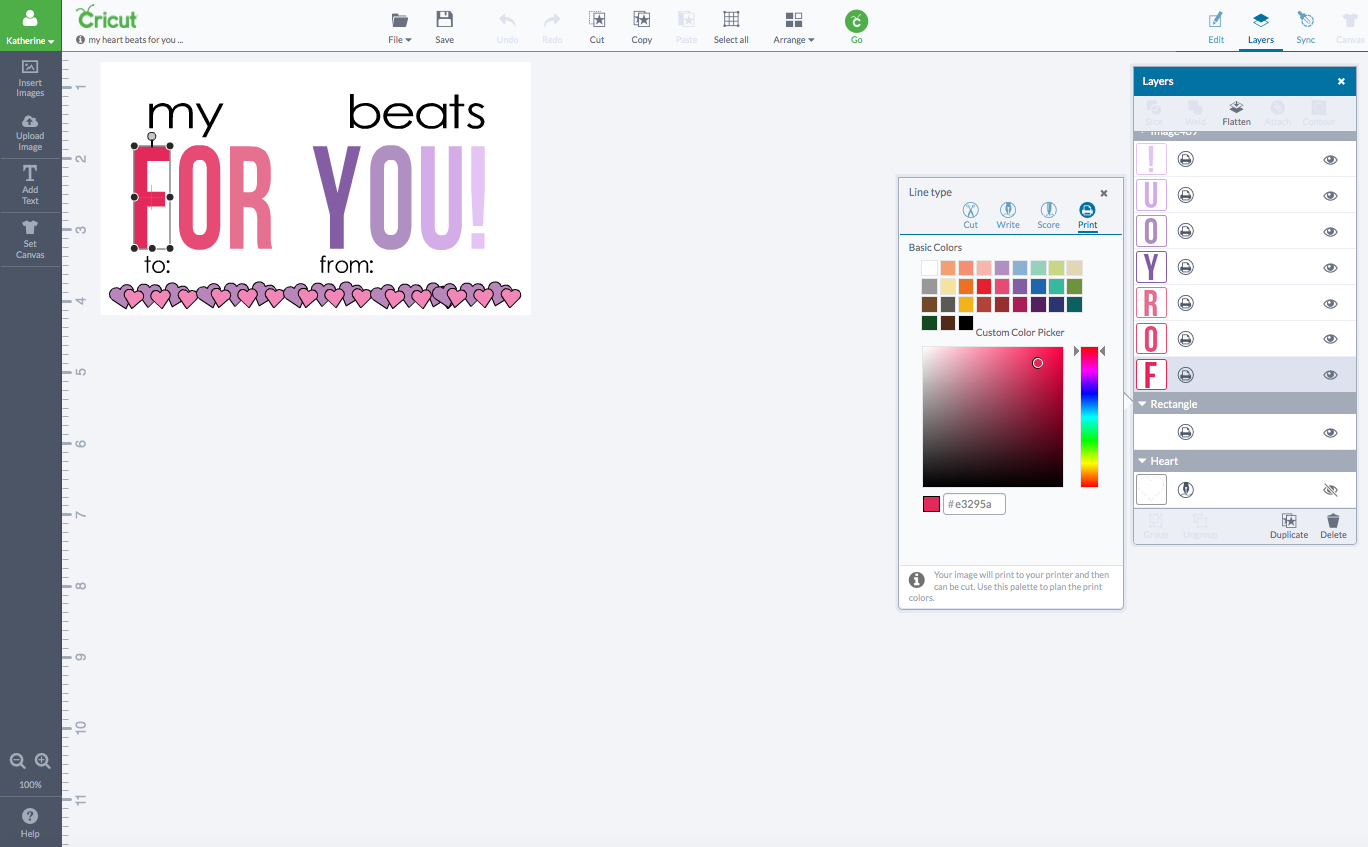 I created my Valentine card in Cricut Design Space. I started with a rectangle as my base, then played around with the fonts until I was happy with what I had. I made sure to click the print button on everything minus the actual rectangle. This is key and you'll want to do this so that your card actually prints out!
PRO TIP: I also did a test run before I really started printing to make sure that my Reese's heart would fit in the space I allowed for.
Once I was happy with what I had I clicked the "select all" button at the top of the screen and then I clicked "attach". This allows it to print all at once and not individually and random. I then clicked on each letter and choose a color. I decided to go with a gradient of pink and purple. You can download my file here. You could duplicate so that you print/cut a few on a sheet!
Directions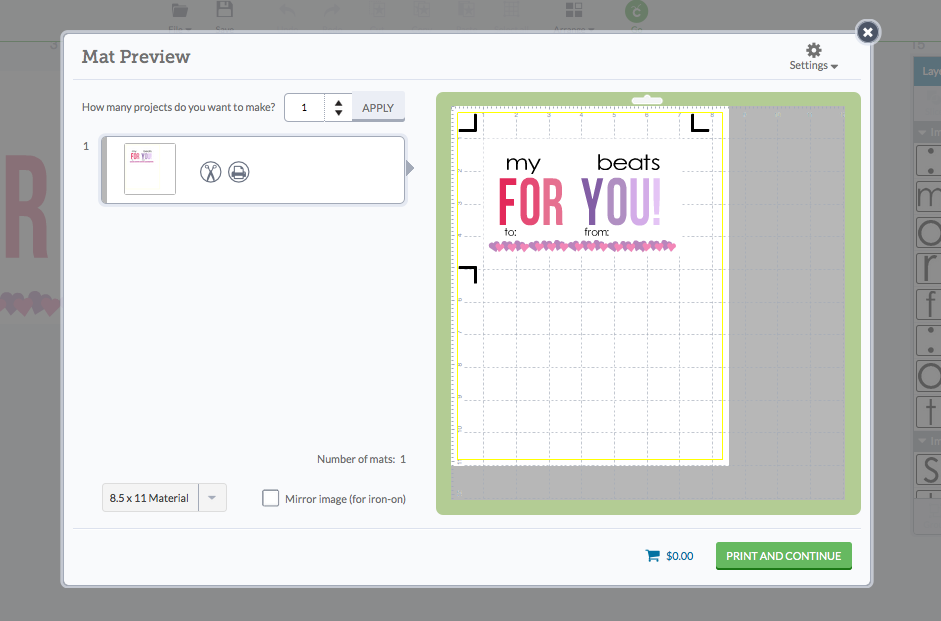 This is what it looked like before I was ready to print. Simply download the printable file below OR if you have a Cricut open the Cricut Design Space Cut File.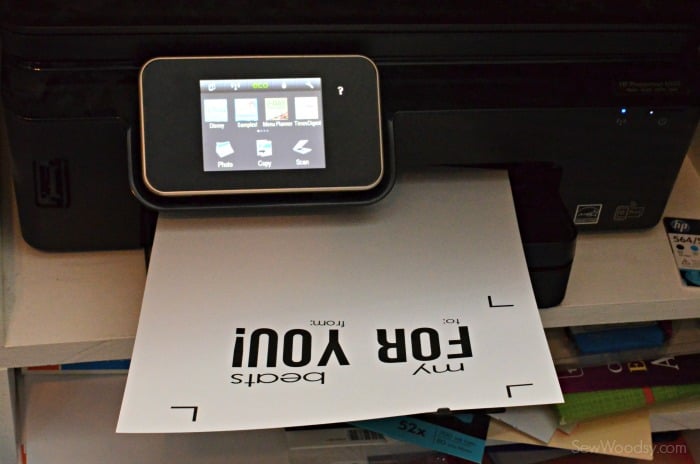 This is what my test print looked like.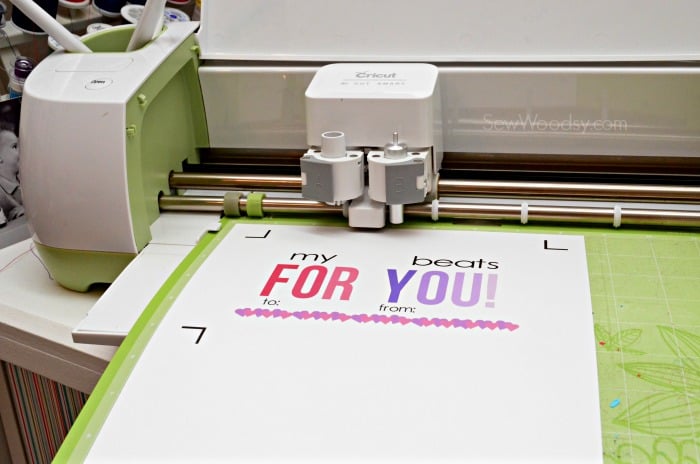 After the Valentine was printed then its time to place it on a mat and get it cut using the Cricut Explore.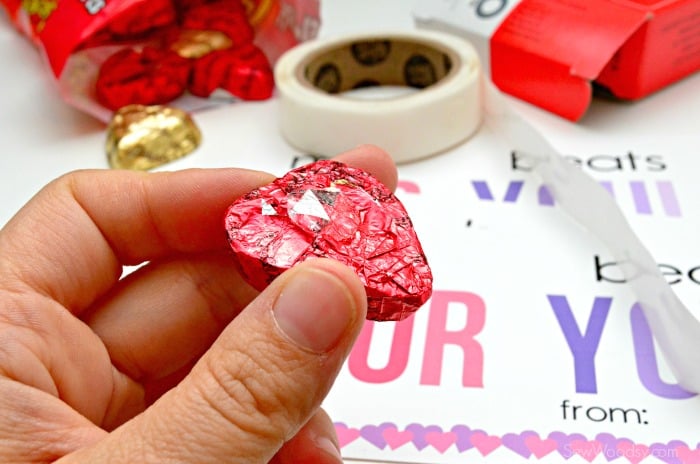 Once my Valentine cards were printed it was time to adhere the Reese's Hearts. I placed a single glue dot on the back of the heart. Then adhered it to the card.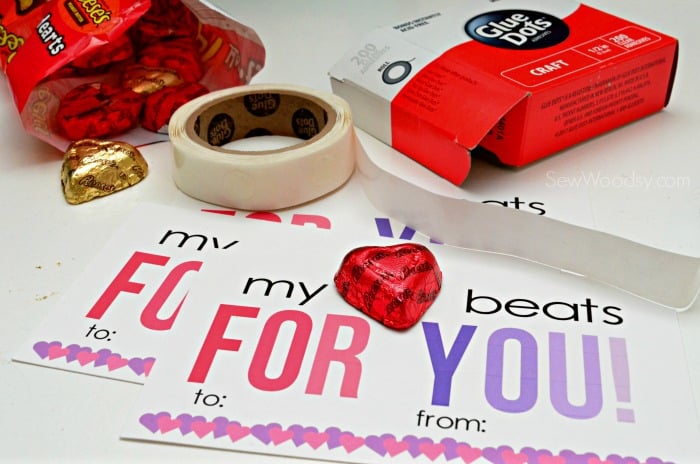 A few more to go and then I'm all done.
This makes for the perfect class Valentine card.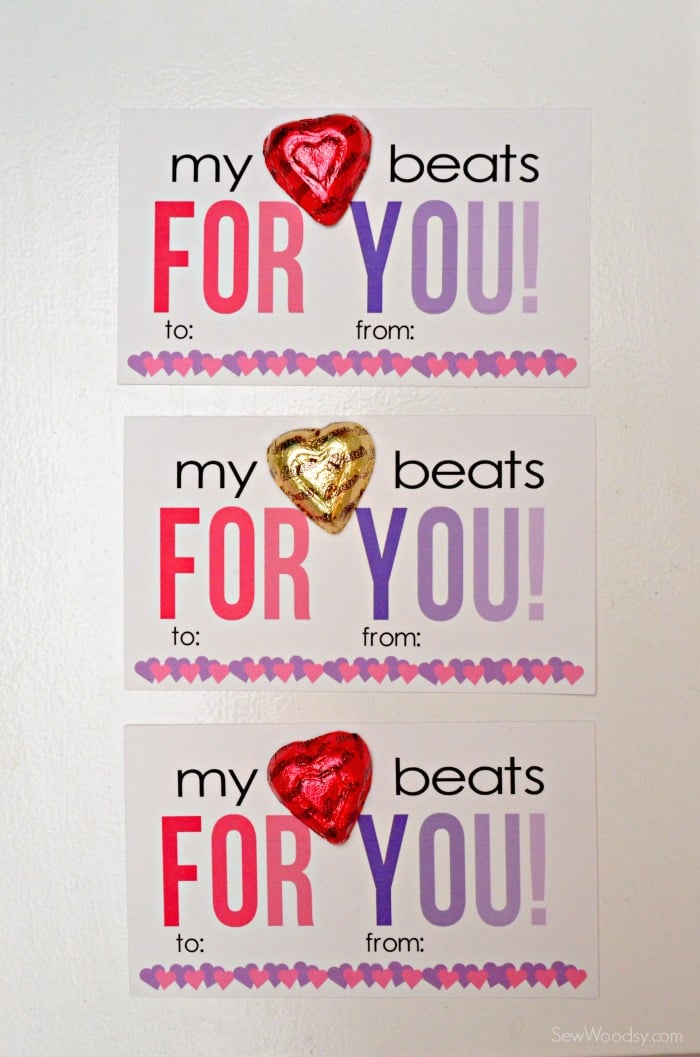 There you have it… a super cute and easy to make Valentine card for the classroom.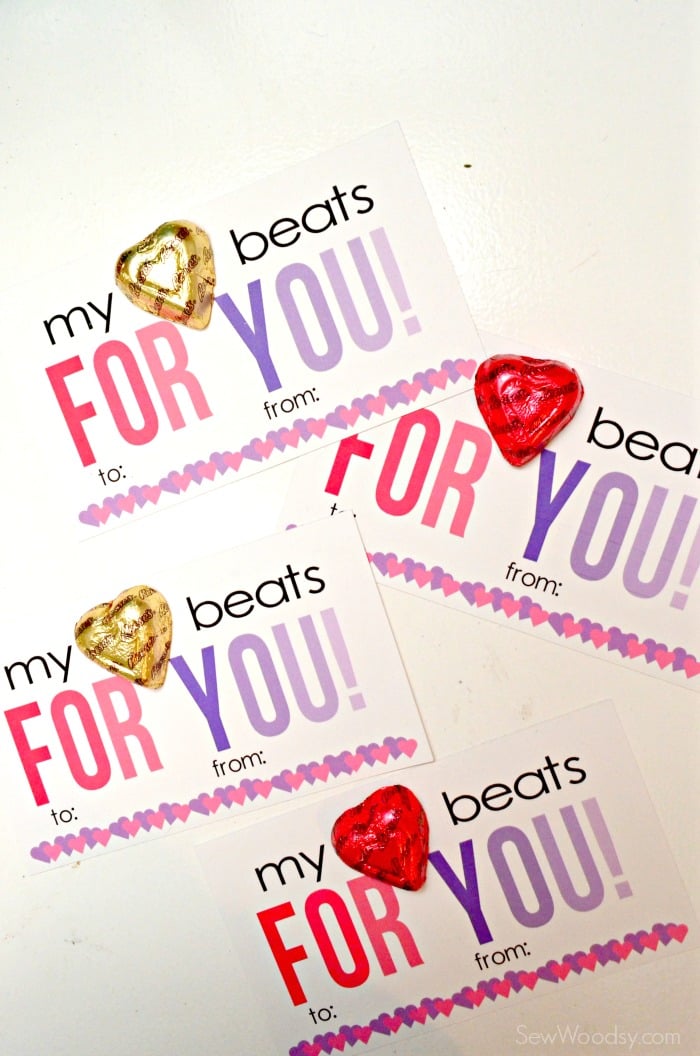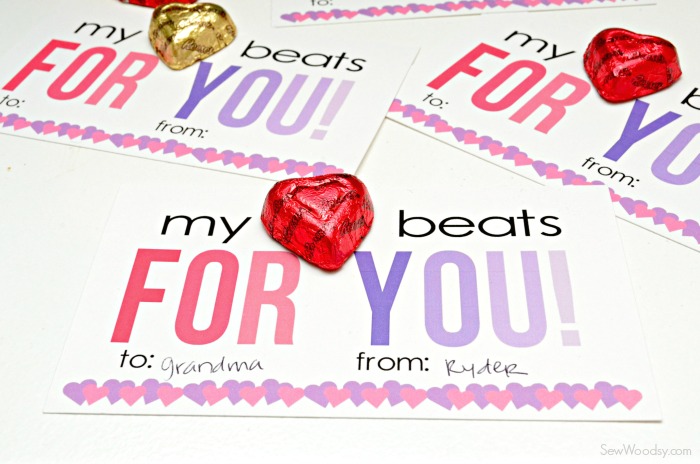 I grew up buying the store bought Valentine's with the characters on them. I can't wait to make Valentine's Day cards for Ryder's class when he is older. But since Ryder isn't even one yet and doesn't have a class to hand these out too… I think his grandparents will like them just as much if not more!
Download Class Valentine Card
If you don't have a Cricut, no problem! I've created a free printable that you can simply download, print on cardstock, cut out by hand or with a paper cutter, have the kiddos fill them out and then add on a heart shaped chocolate. This Valentine is not for commercial use.
You must enter your name and email address below and download on a desktop computer. Tablets and cell phones do not work with the program I use to download printables.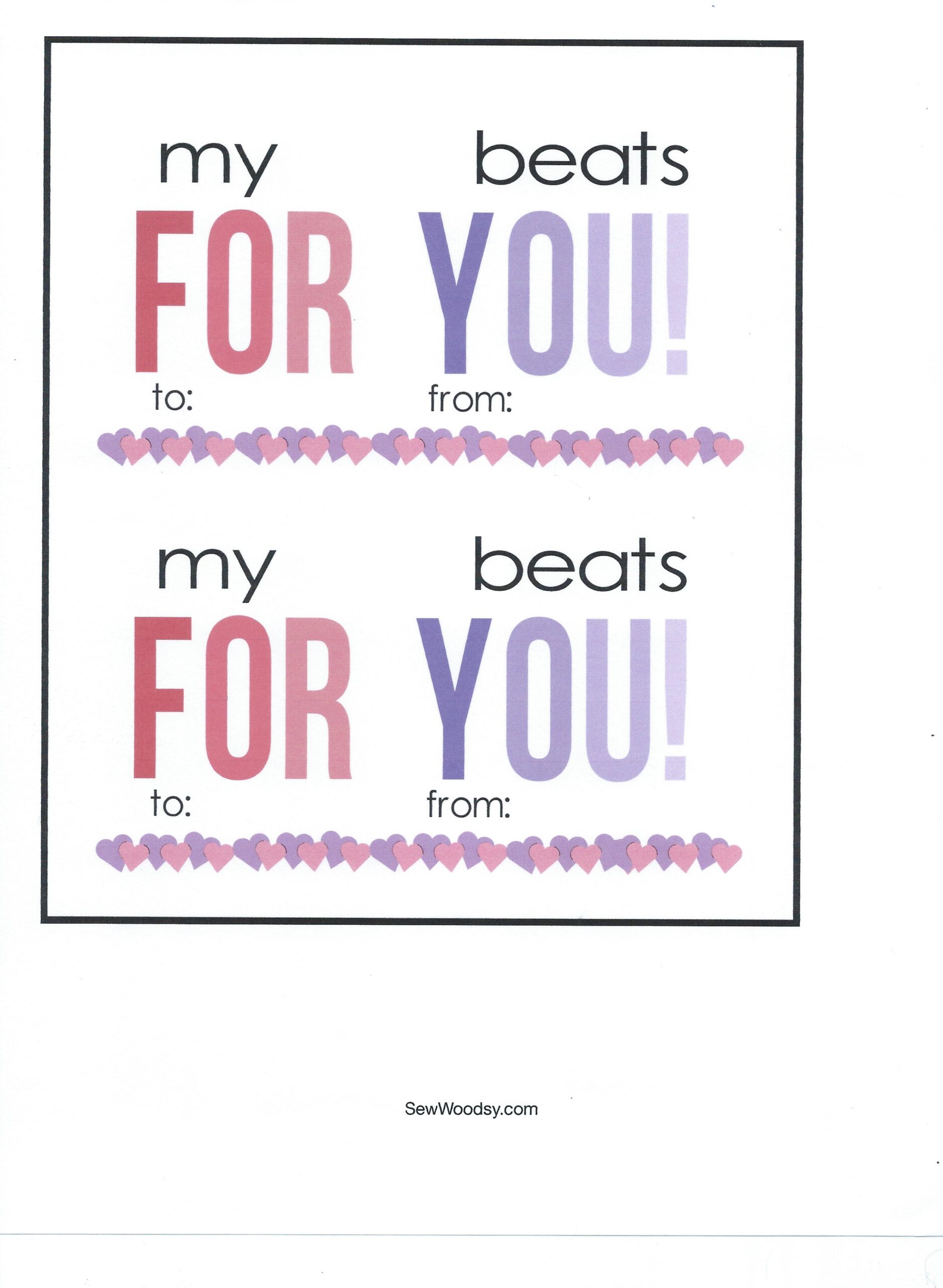 My Hearts Beats For You Valentine Printable
Download this free "My Hearts Beats For You" Valentine card printable. Simply print out this design on card stock, cut, have your child sign the card, and stick a heart shaped chocolate on the card.
Printable Valentines
Looking for more printable Valentine Ideas? Check these out.
If you make this heart printable Valentine, I would be honored and love for you to take the time to leave a star rating and comment! I spend hours developing and testing these projects, and always love to hear feedback and user experience!
Don't forget to FOLLOW ME on Facebook, Pinterest, and Instagram, and subscribe to my email list!