I'm sharing a free printable Valentine for the tots in your life that love to eat squeeze pouches or applesauce pouches! Print off this applesauce Valentine printable "You're My Main Squeeze" Valentine card today.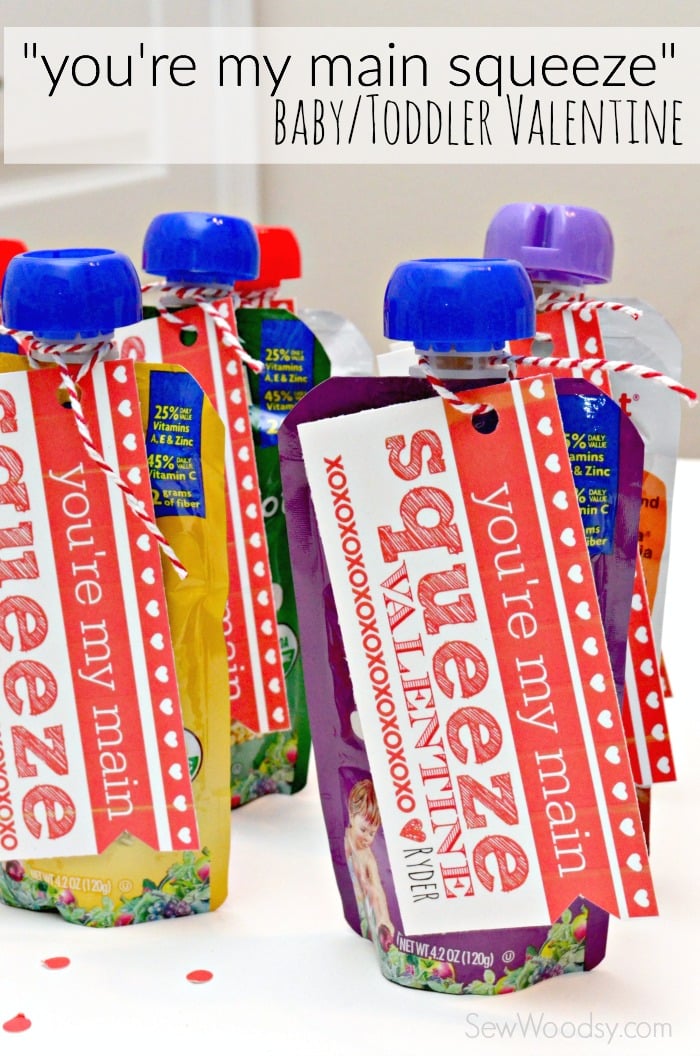 We are attending our first Valentine's party tomorrow. It's with the mother's group that I go to every Thursday (Mommy & Me Circle Time) with Ryder. The mom's group is essentially a free "music" class for babies 0-18 months at a local church. You don't have to be a member of the church to go either. I learned about it through my weekly baby boot camp class. A bunch of the girls go and invited me back when Ryder was just 3 months old. I'm so glad I went because it's definitely a highlight of our week. We've had a bunch of holiday parties in the past with this group and we've grown quite a few friendships through it. I wanted to share the love with the babies and toddlers of our group.
After we are done with Circle Time, Ryder almost always chows down on a pouch and then goes back to crawling through the tunnels and playing with balls and musical bells. I made a simple printable Valentine that you can download and share with your favorite baby or toddler who loves to eat the squeeze pouches! They might not be able to eat chocolate just yet but they still deserve a sweet treat–even if that sweet treat is a sweet potato pouch or even an applesauce pouch.
Supplies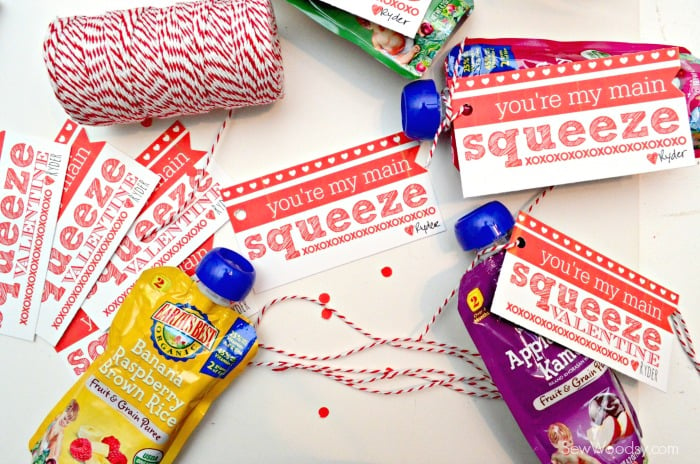 Free printable tag (see below for the download file)
Printer
Scissors/Paper Cutter
Baby Food Pouches
Directions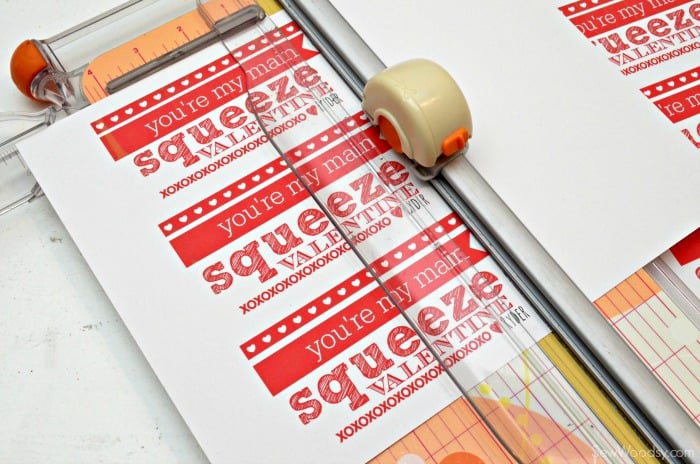 Once you've printed out the tags (3 to a sheet) you'll want to cut them. I like to use my Paper Cutter to ensure super straight lines!Next up, sign the tags with your baby's name!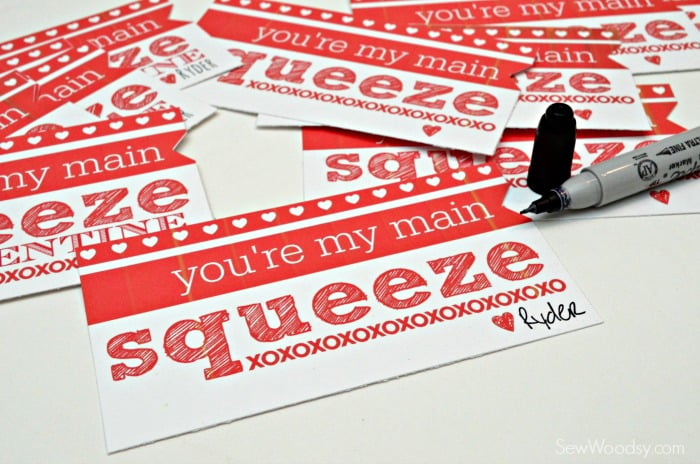 Make sure you write your child's name next to where the heart is!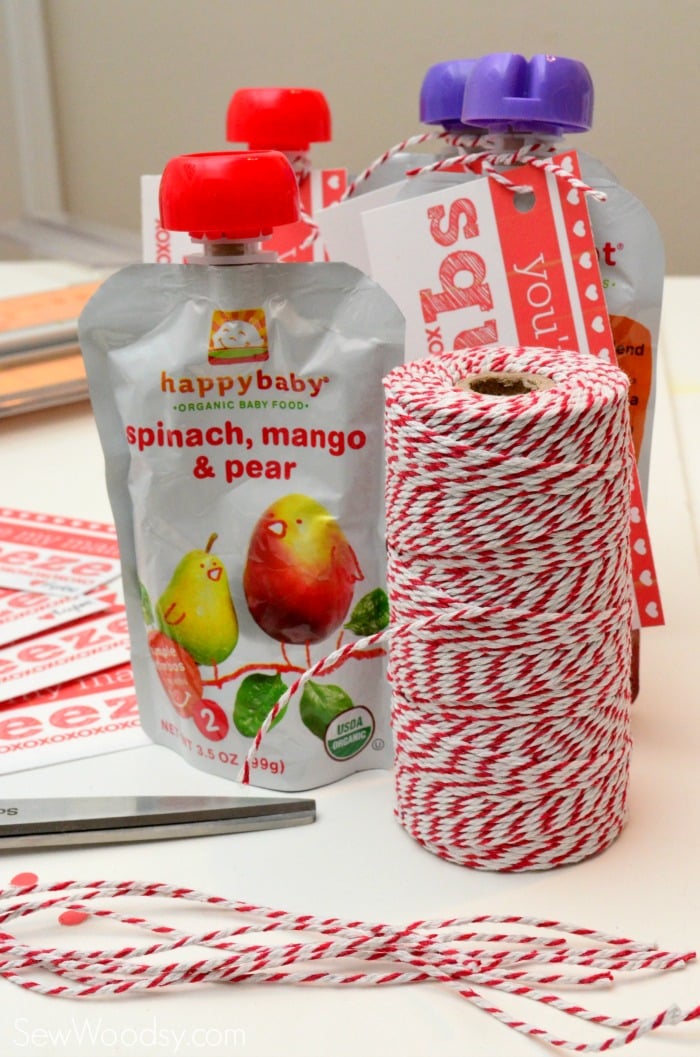 Cut the Red and White Baker's Twine.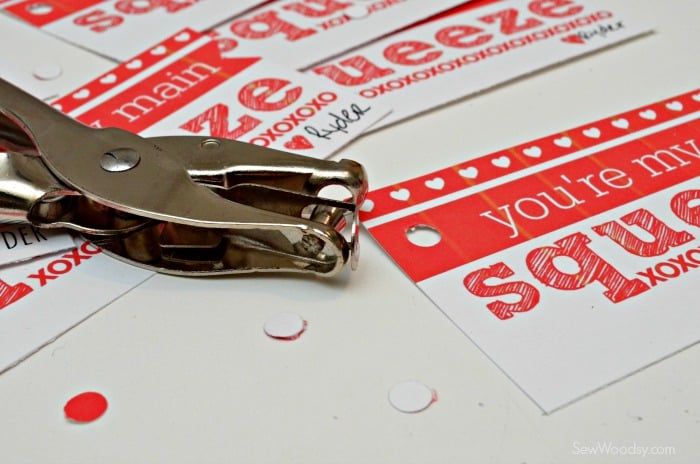 Punch holes in the tags.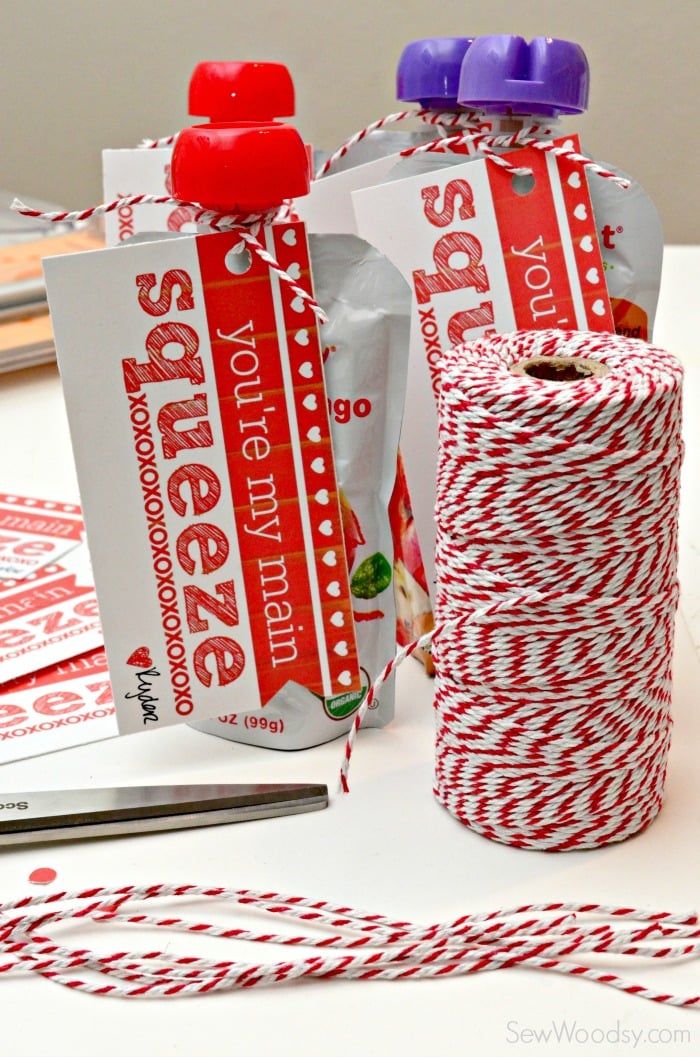 String the twine through the hole and tie the tag loosely around the top of the pouch.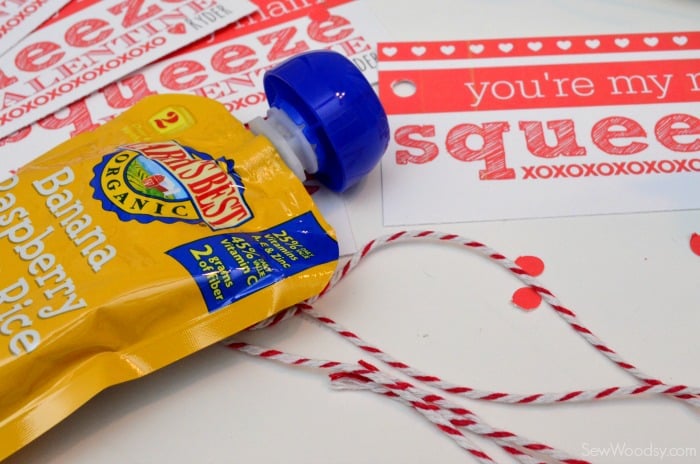 Then repeat…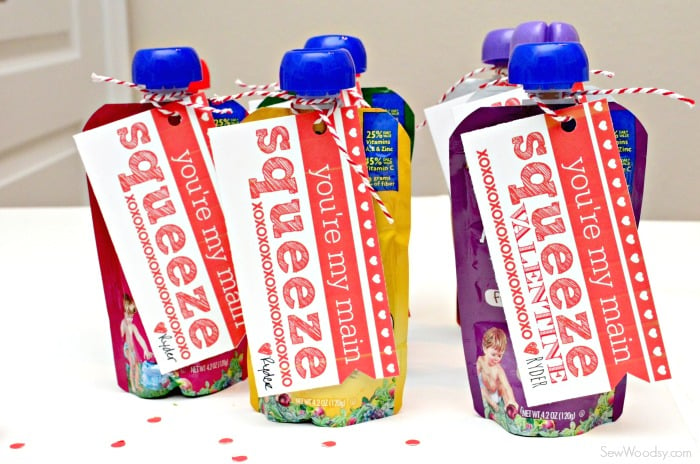 Download the Applesauce Valentine Printable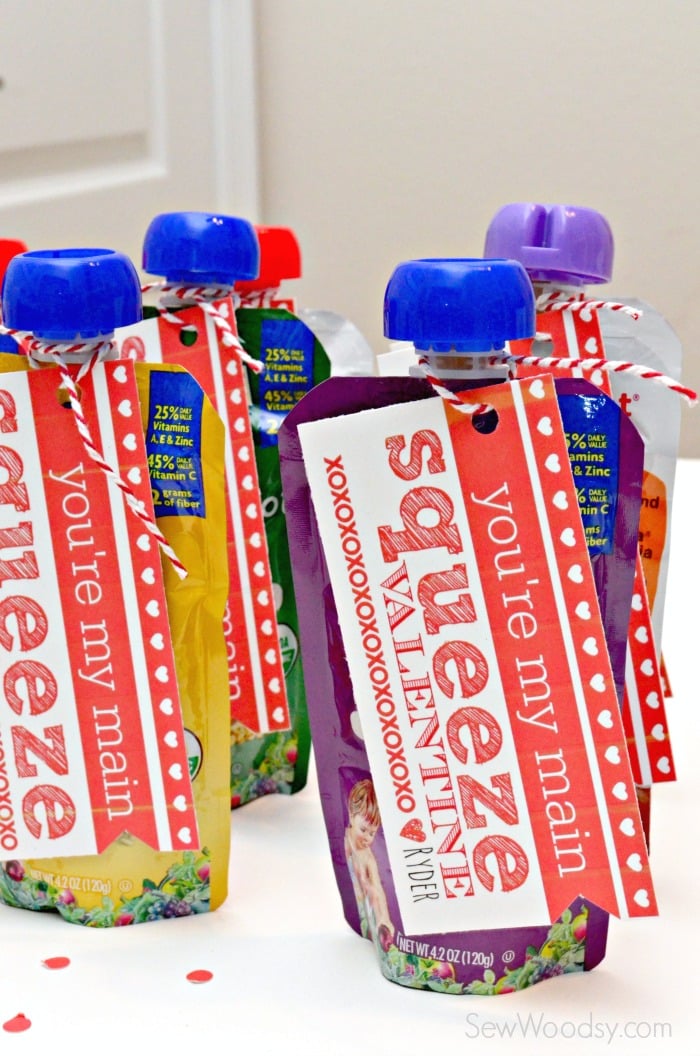 Here are two different versions of the printable. All you need to do is fill out your name and email address and the printable will automatically download to your computer. Please make sure you do this on a desktop and not on a cell phone.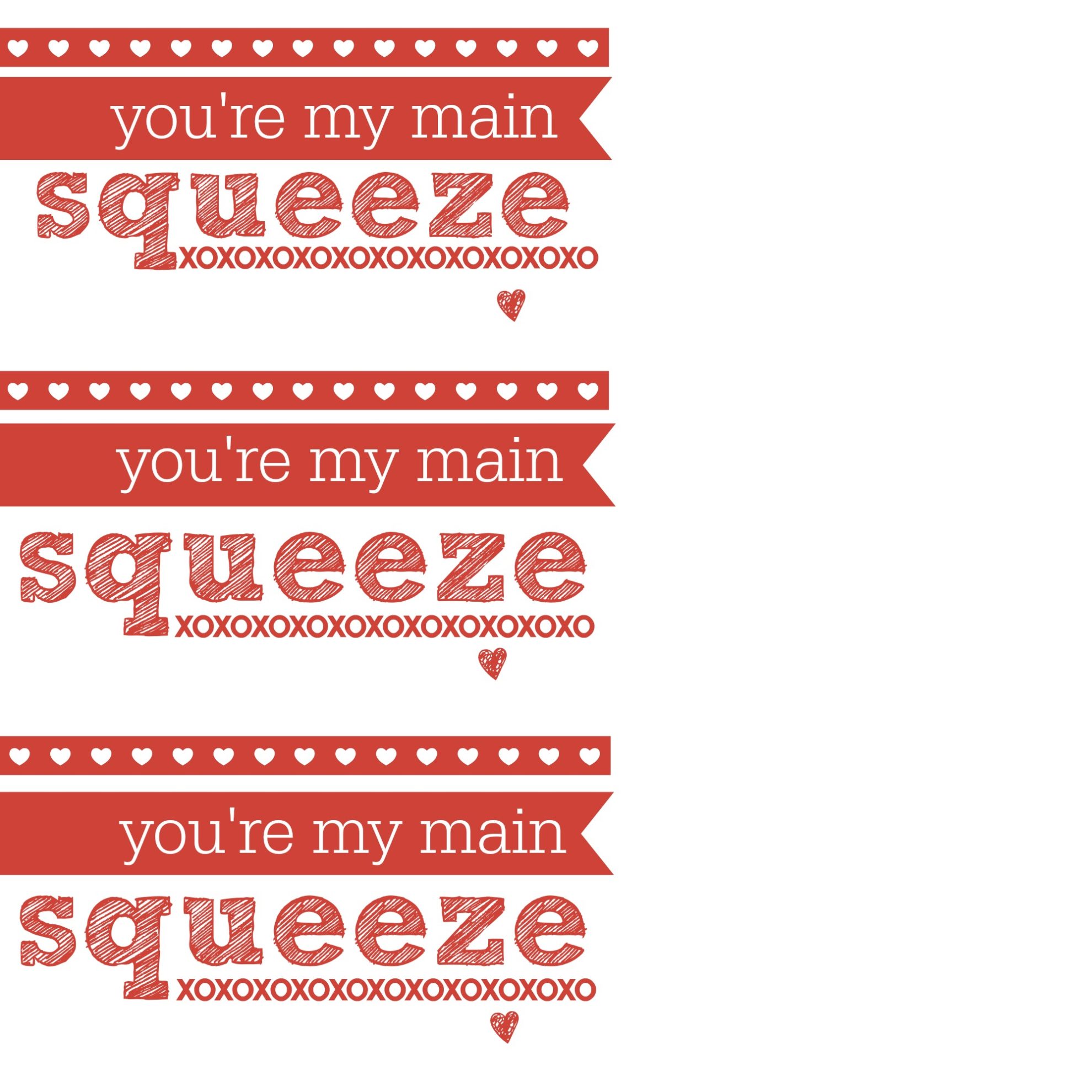 You're My Main Squeeze Printable
Download this You're My Main Squeeze Printable for your toddlers Valentine's to hand out to friends.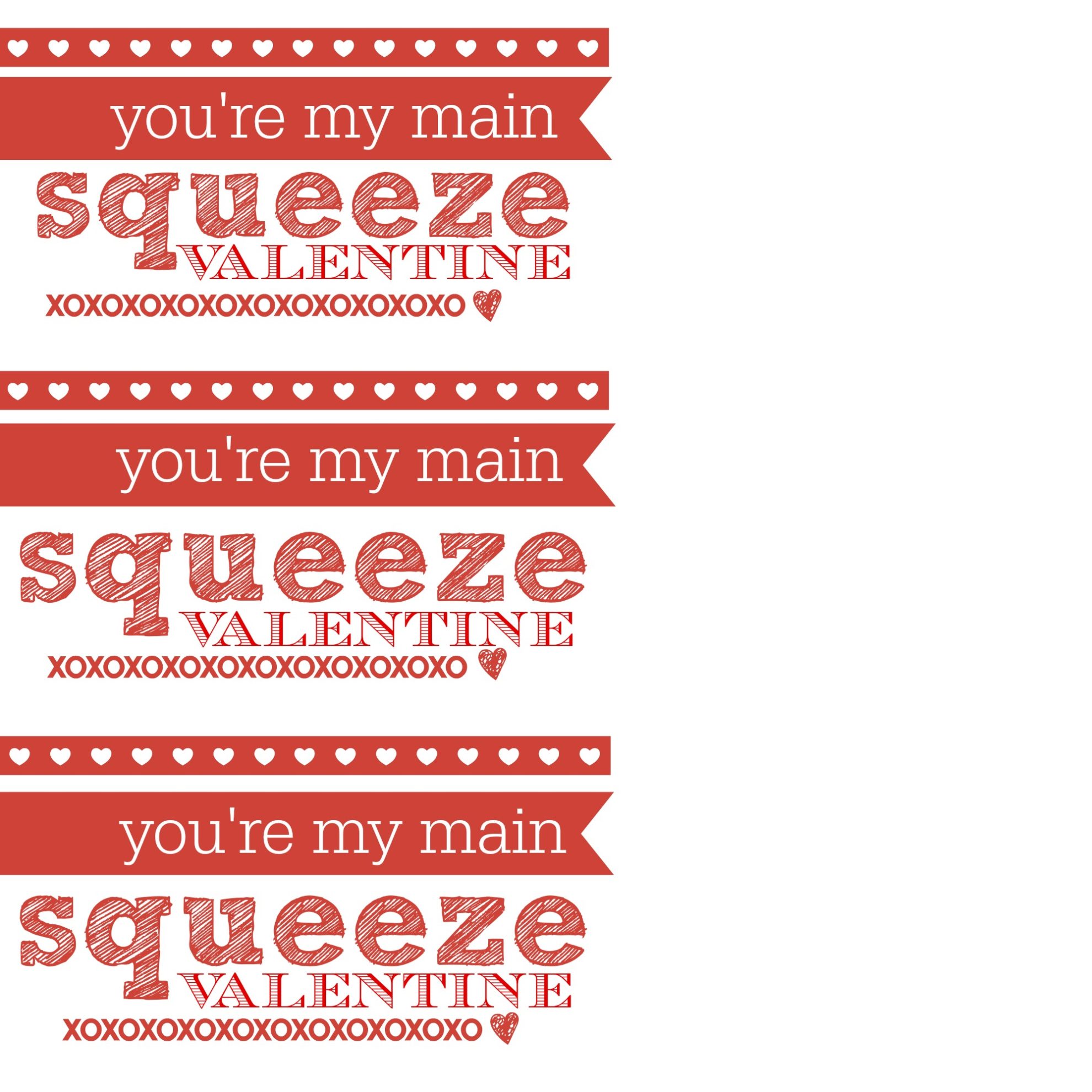 You're My Main Squeeze, Valentine Printable
Download this free printable for the perfect baby/toddler Valentine "You're My Main Squeeze".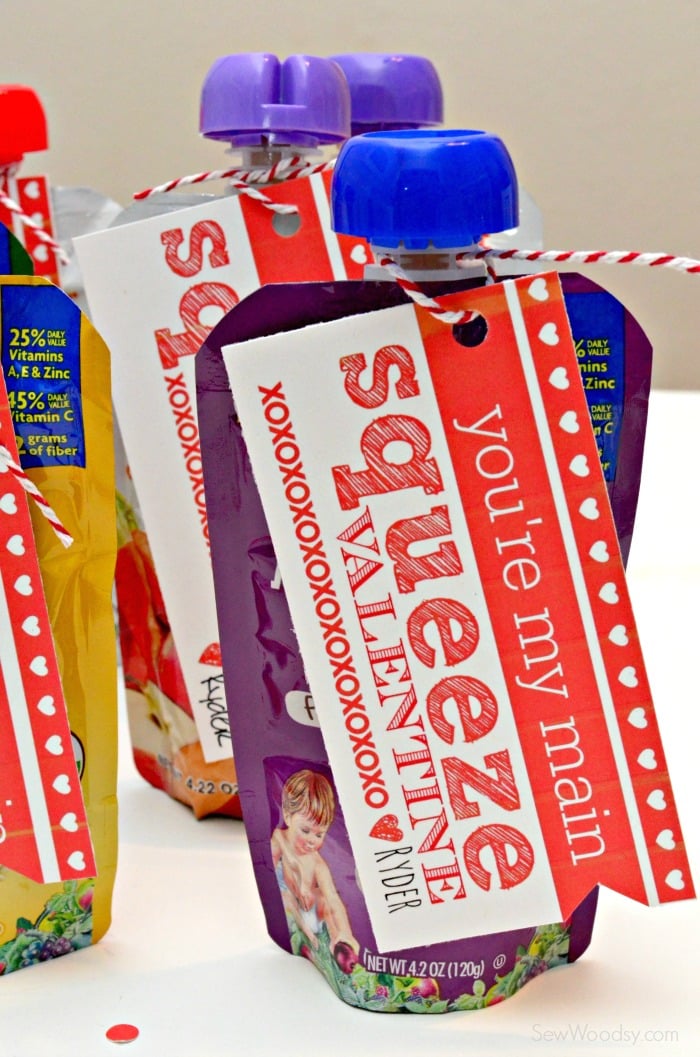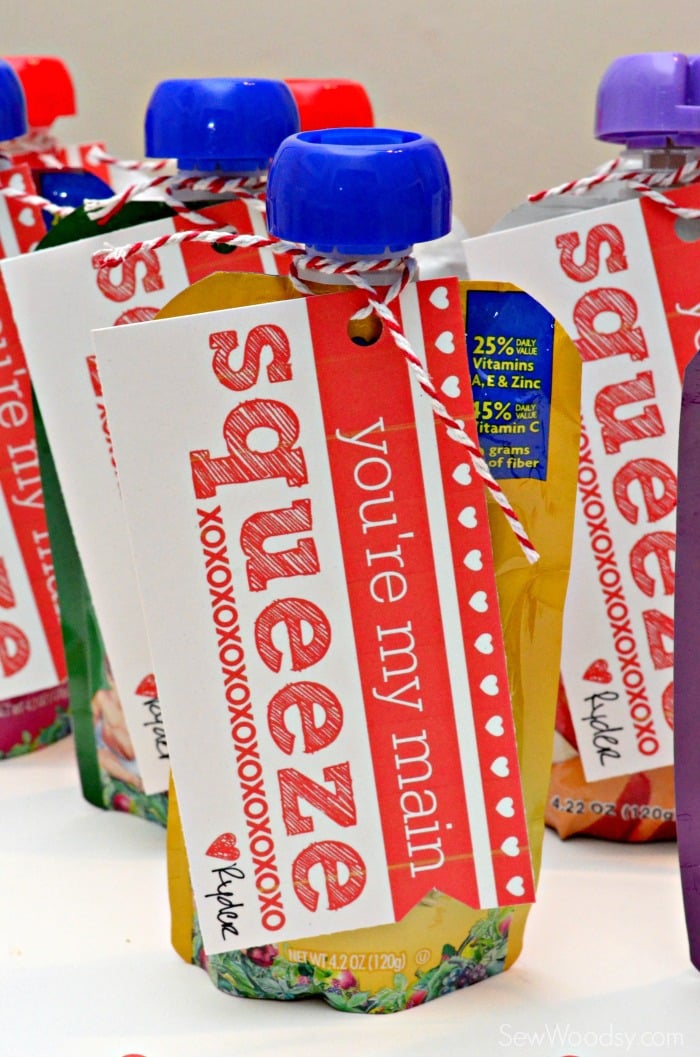 I hope this helps complete your Valentine's day with the applesauce loves in your life!
Printable Valentines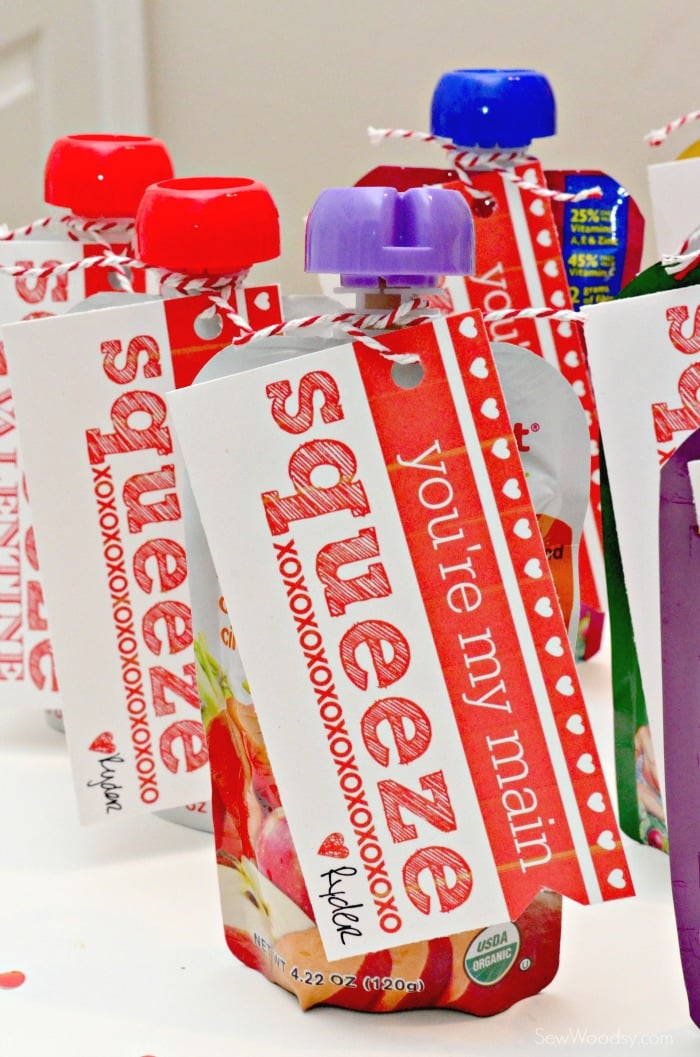 Looking for more Valentine's to make? Here are a few more of my favorites:
Disclaimer: There are affiliate links in this post. That means if you purchase from a link I make a small percentage at no additional cost to you. Thank you for supporting Sew Woodsy!