If you have a dog lover they will loves these Doggie Valentine Cards. Simply print out on a home printer, cut, and sign the name! This free printable valentine is done in under a half hours time.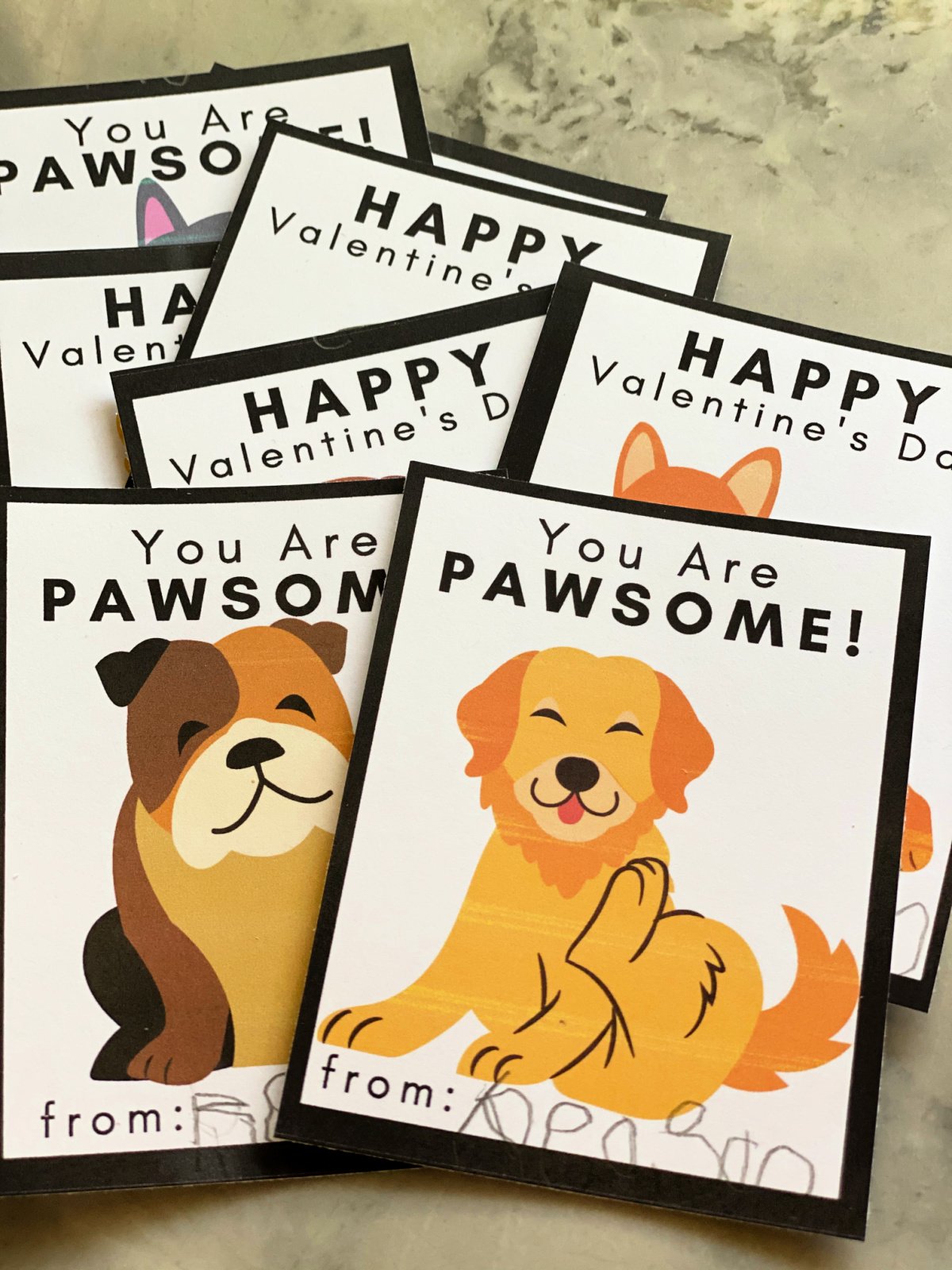 I was really shocked this year when I couldn't find a wide variety of Valentine's in the store like past years. That's when I asked my daughter what she really wanted and she exclaimed "Doggie Valentine Cards". I got to designing and came up with these super cute Valentines. Best of all, all you need is a computer, the free printable file (found below), a printer, scissors, and a pencil to sign the cards. This low cost Valentine is cute and trendy and will have everyone saying "You're Pawsome"!
Table of contents
Supplies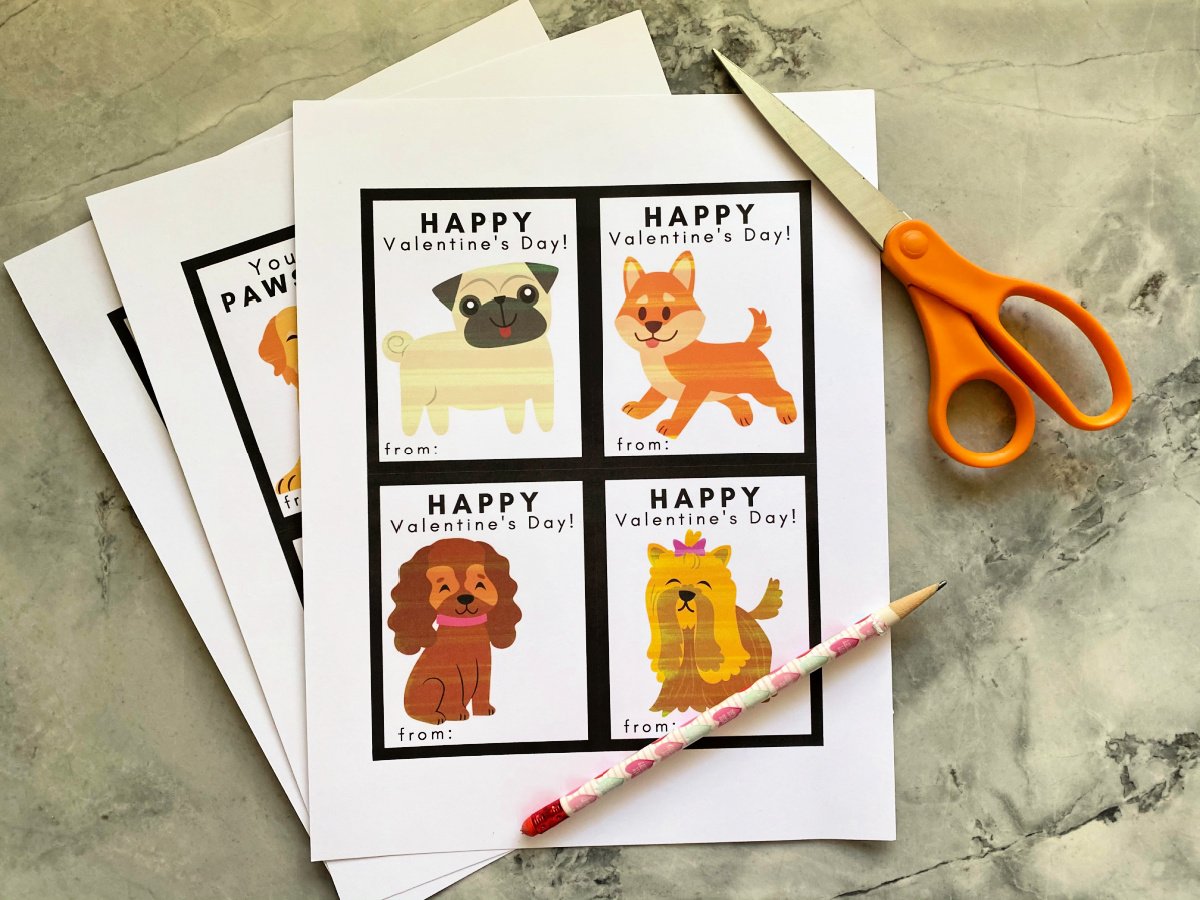 Doggie Valentine Cards Free Printable File (found below)
Cardstock
Printer
Scissors – I personally like to use a paper cutter to ensure lines are straight but scissors work just fine.
Writing Utensil – Pencil, pen, even marker works!
Directions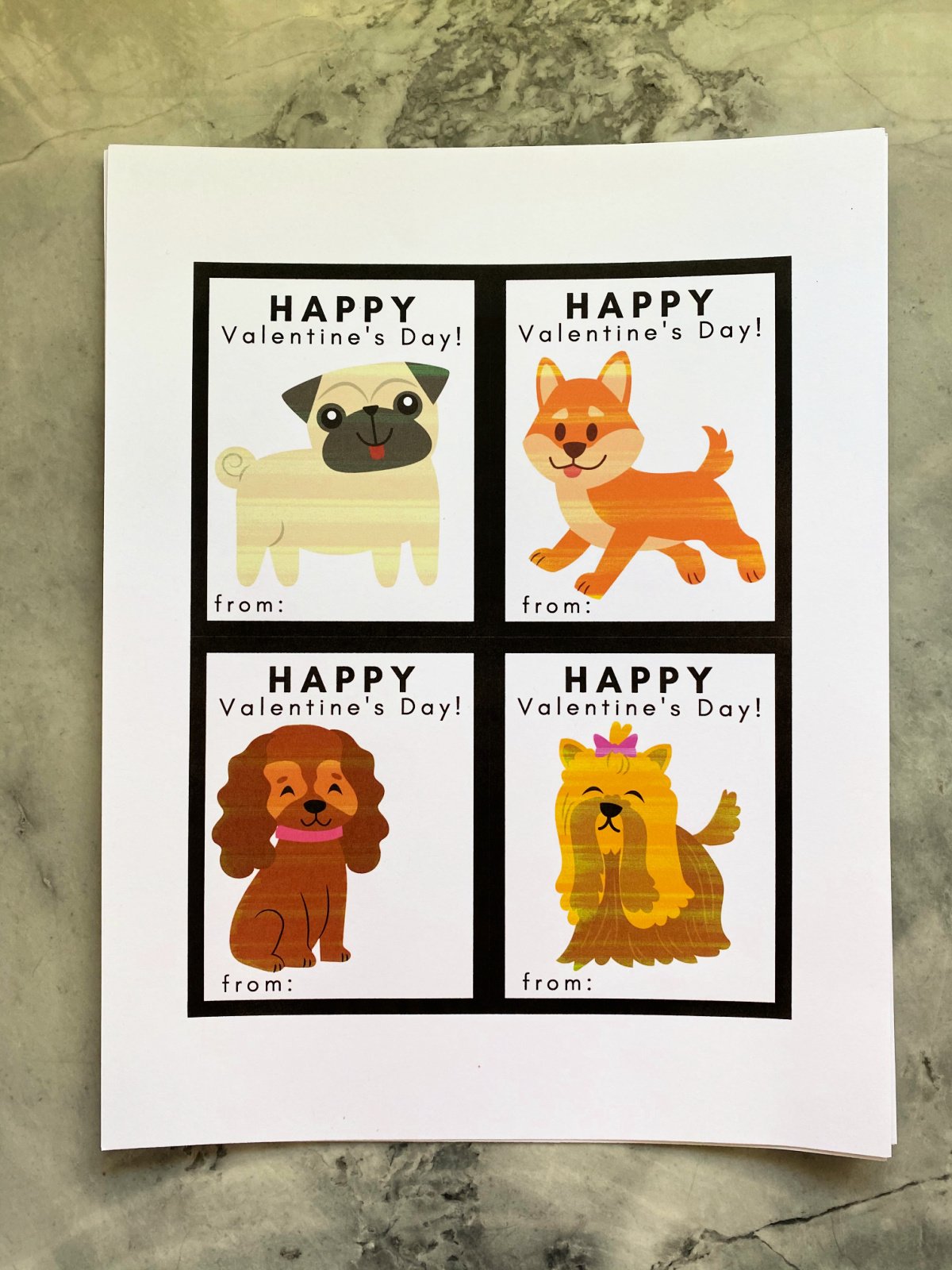 First, print out the downloadable dog Valentines day cards.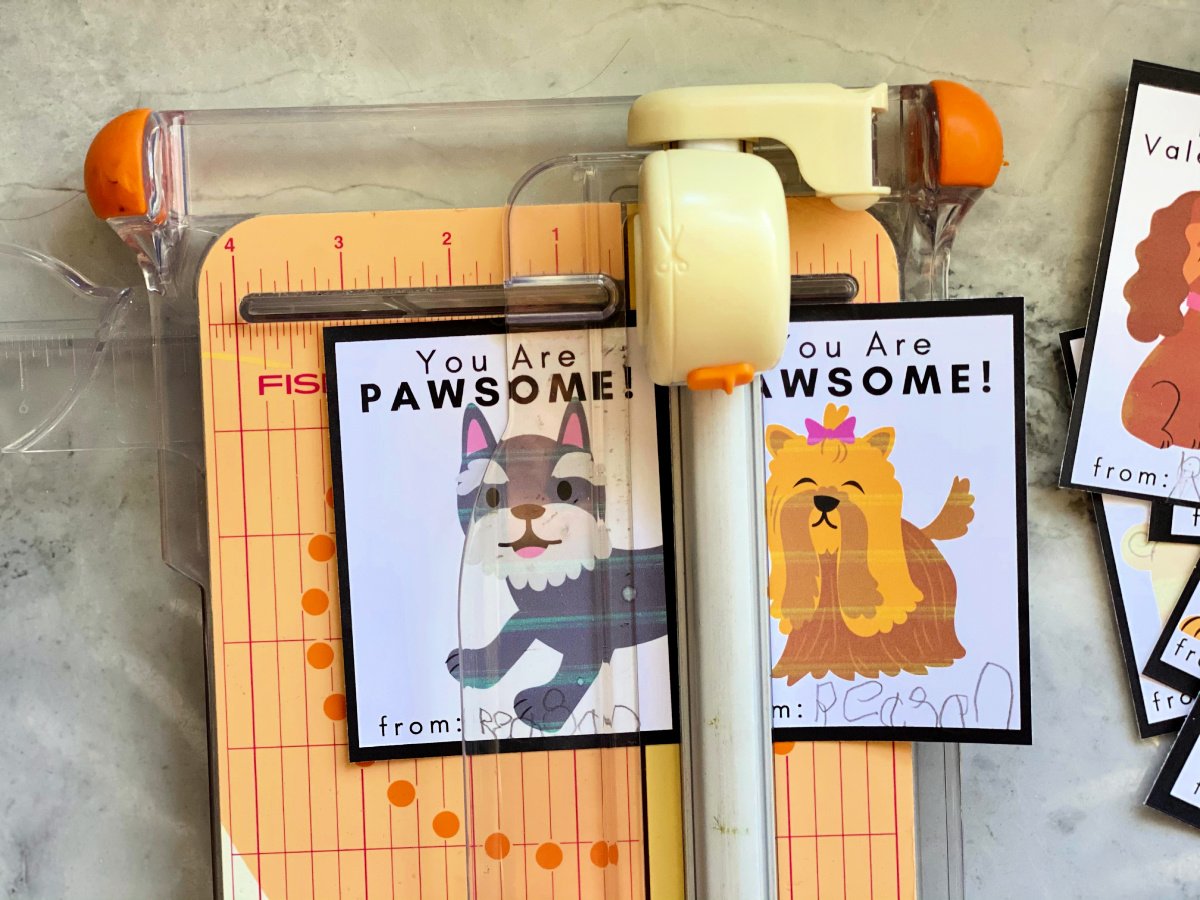 Next, cut the cards either with scissors or paper cutter.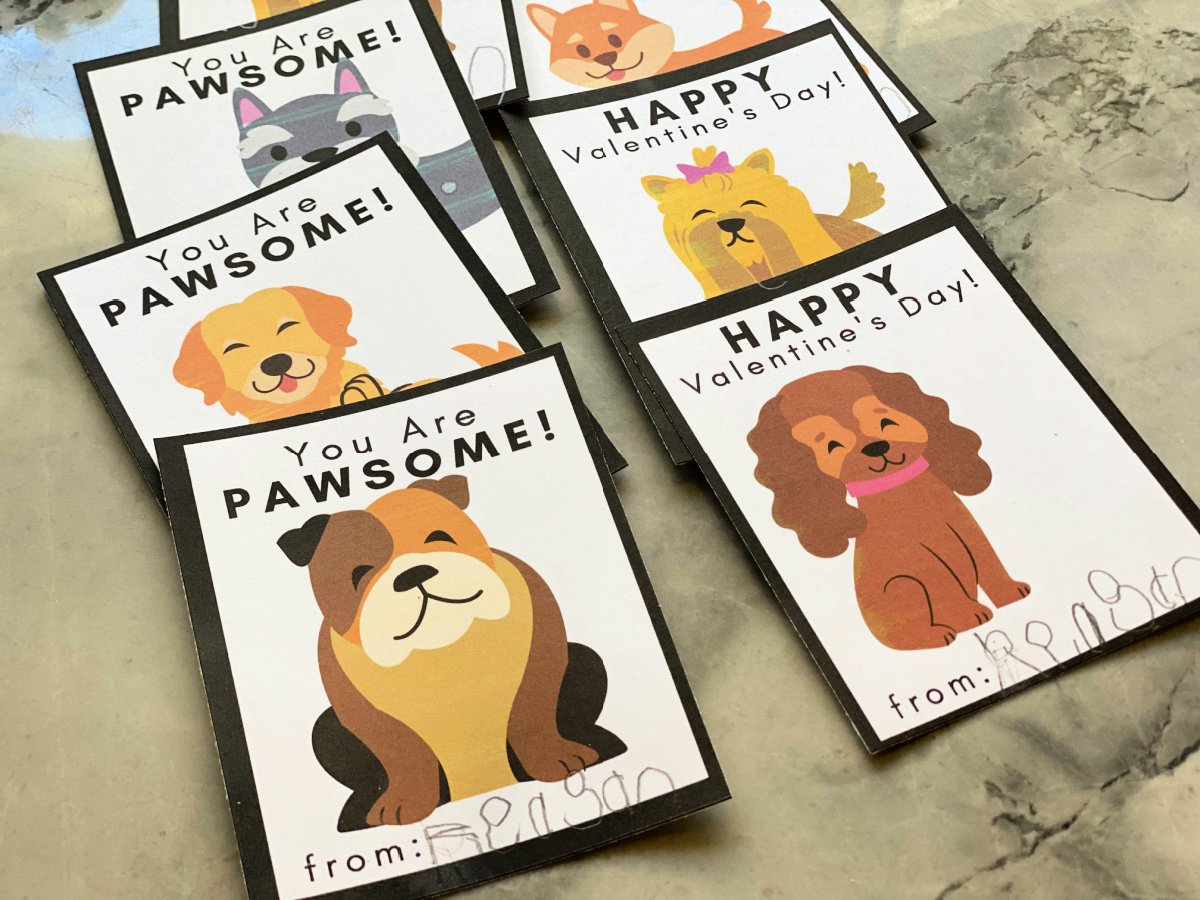 Then have your child write their name at the bottom. From my experience, this is the hardest part of the entire Valentine process! I typically have them write in batches of 4 and then take a break.
Candy Valentines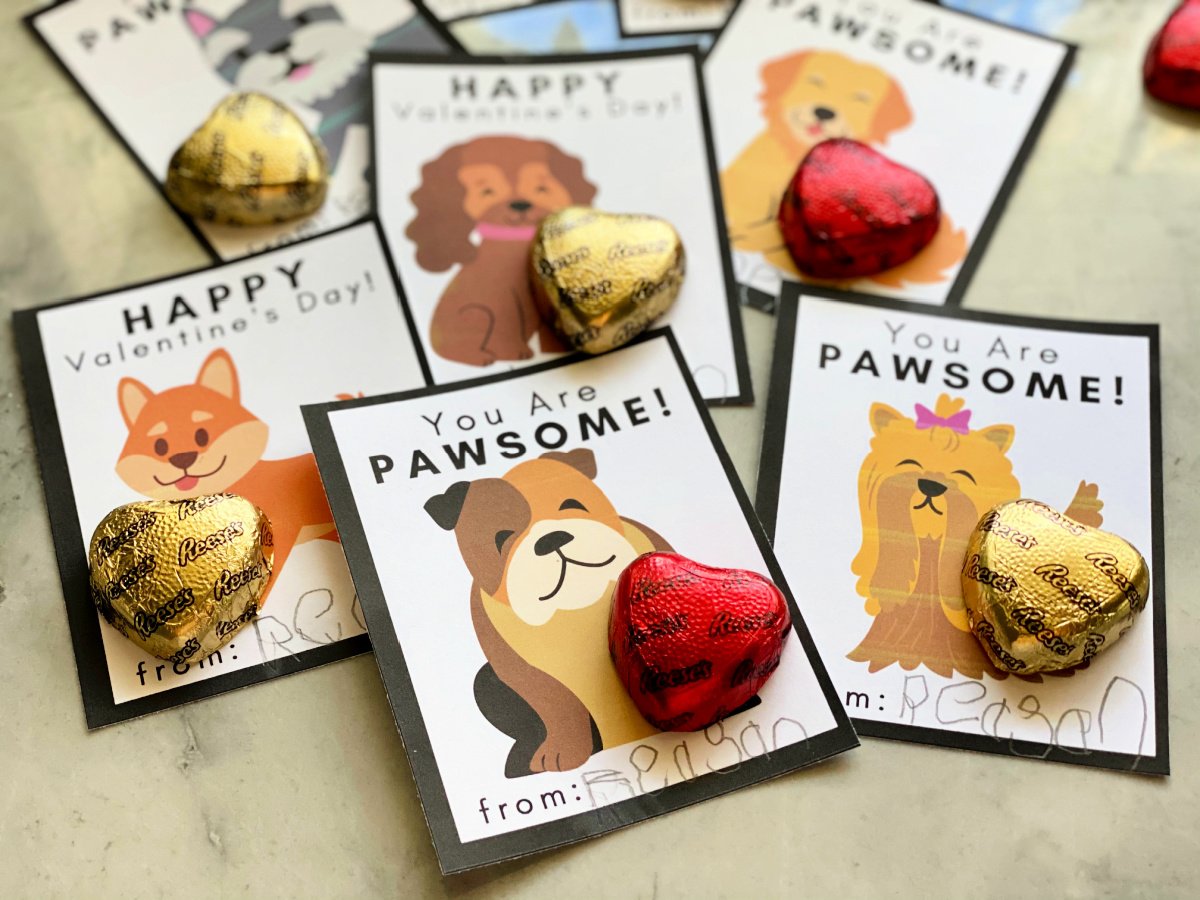 If your child insist on adding candy (like mine) I suggest adding a heart shaped chocolate to the Valentine. I designed these so that you could easily add a heart candy.
FAQS
Here are a few of the most frequently asked questions.
What kind of paper do I print valentine cards on?
I like to use an 80lb card-stock to print Valentine cards on. Technically any weight paper will do (that means copy paper, too). But to give it a sturdier more professional look I like card stock.
Do I need a special printer to print cards?
No, you don't need any special printers. The average printer you have at home will work just fine.
Can I have these professionally printed?
Yes, you can have these professionally printed at a print shop if you don't happen to have a printer at home.
Can I sell this PDF printable doggie valentines card file?
No, you are not permitted to sell this PDF printable file. You are permitted to use these for personal use only.
Download Free Printable: Doggie Valentine Cards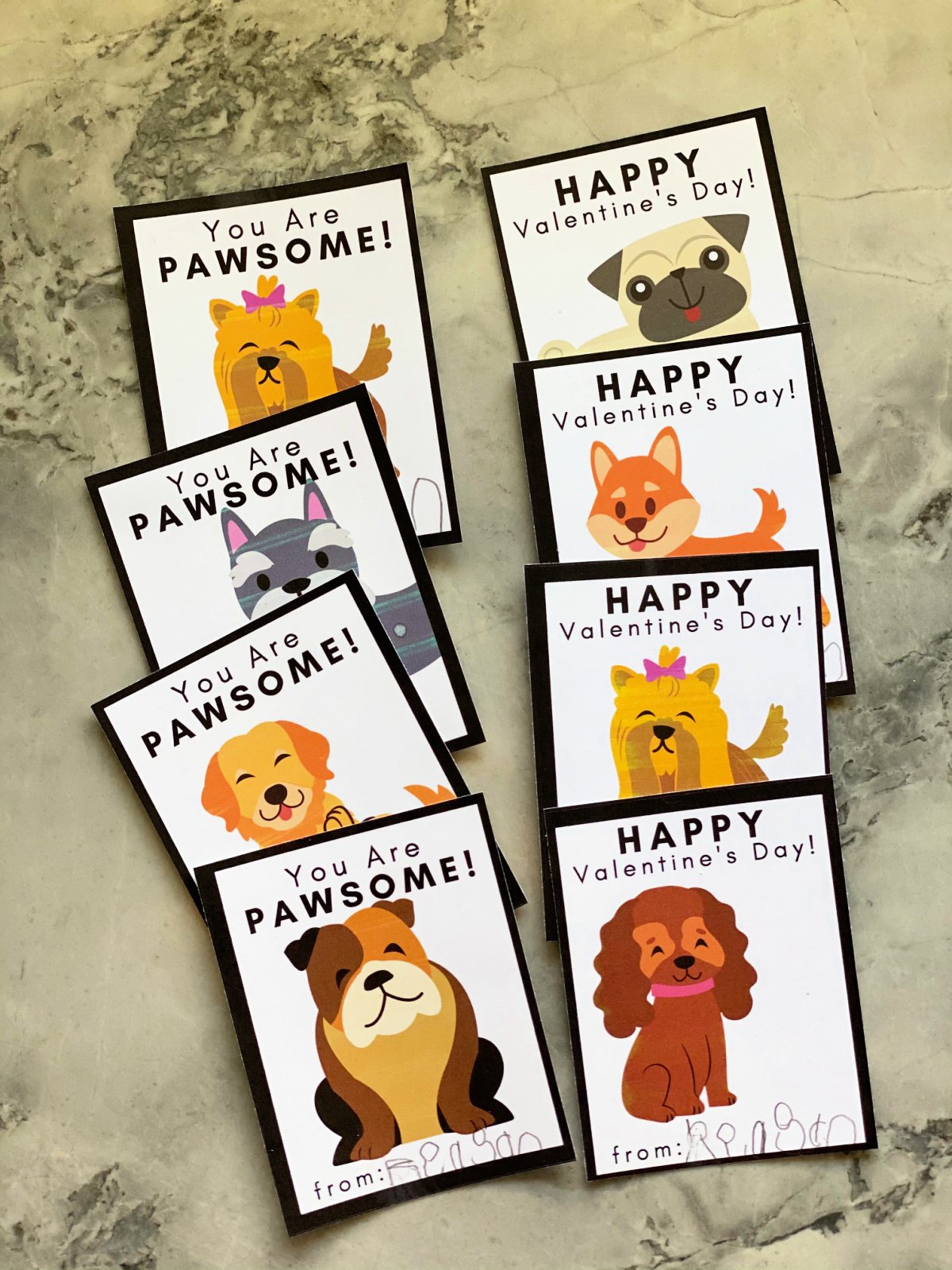 Please type in your name and email address and submit. The PDF file will automatically download on to your computer. Make sure you do this on a computer and not on a phone.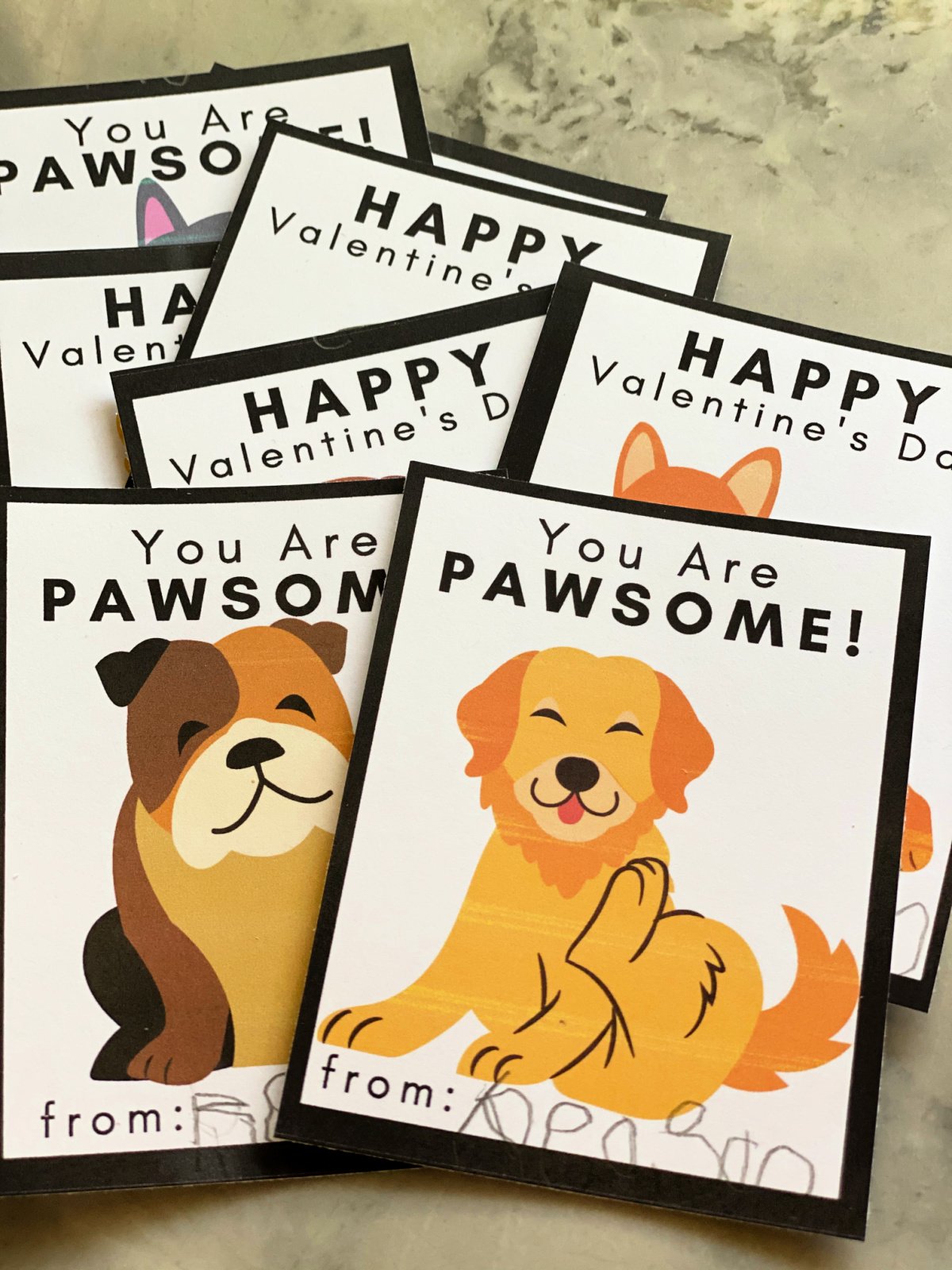 Doggie Valentine Cards
Fill out your name and email address to download the Doggie Valentine Cards. Make sure you download on a computer!
Valentines Crafts
If you are looking for more Valentines crafts here are a few more of my favorites.
Disclaimer: There are affiliate links in this post. That means if you purchase from a link I make a small percentage at no additional cost to you. Thank you for supporting Sew Woodsy!