We officially sold our first house today. It's a bittersweet day that's for sure!! Over the past 6 years (5 years and 11 months but who's counting) we've spent countless hours making our house into a home. We've kept the news quiet because we wanted to make sure everything with the sale of the house went through. So here is the back story of how / why we sold our current home.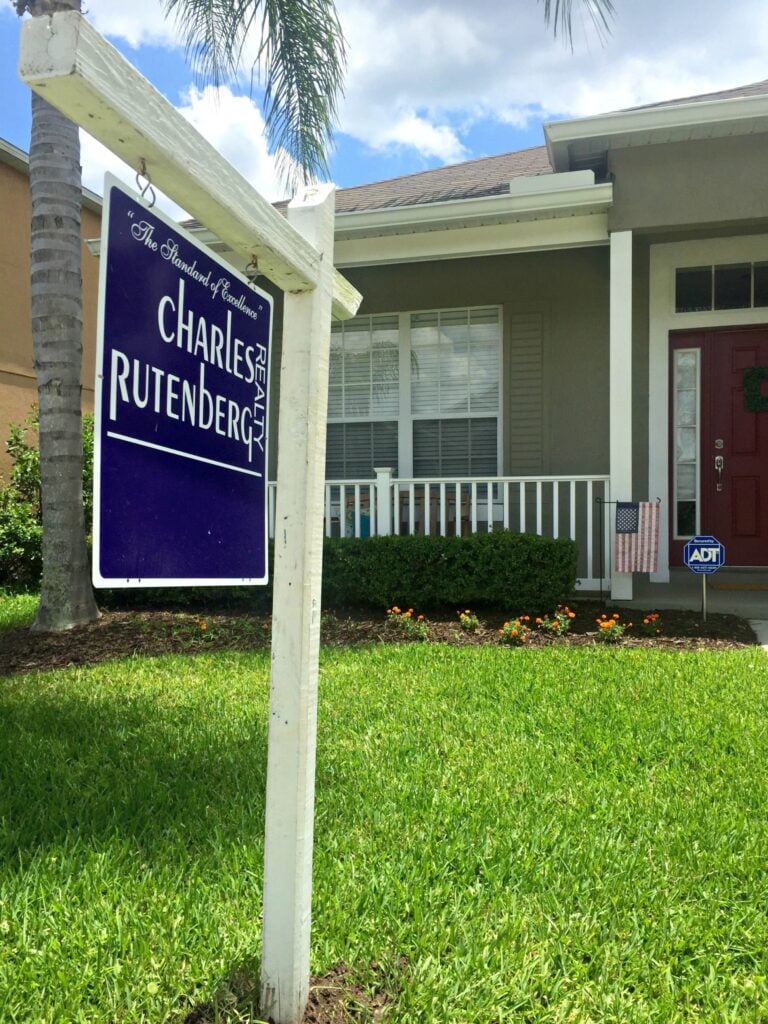 June/July of 2013 we had talked about listing our house for sale. We never intended for our first home to be our "forever" home. We wanted more room, we also knew more about being homeowners and what was important for us for our next home. And then I found out I was pregnant and the naive me decided to wait until after the baby was born. Little did I realize how much more work it would be to sell a house with a baby. I wish someone would have smacked some sense into me, but everything happens for a reason. So instead we worked on upgrading our kitchen. We both decided that would be our last big project at the house before listing it for sale. Fast forward to January 2015 we started meeting with banks to get pre-approved for a new mortgage. One more reason why we should have sold in 2013… I no longer have a corporate income coming in. I own my own business and if anyone has ever bought a home you need to prove everything plus your first child's blood type to get a loan. We had all intentions in selling in the spring — listing in February and moving during the "cooler" months of the year here in Florida. But that didn't work out. We had to wait for our business taxes to clear. Technically we could have listed our house; however, we wanted to be 100% positive that we would get approved for the loan amount we wanted before moving and selling our current home. So we waited and waited and waited in what felt like years even though it was just a few short months. We also started de-cluttering and getting our home "stage-ready". We took all of our own photographs for the listing, so that way we could take them room-by-room at our own leisure. That way we didn't have to worry about having our home show-ready with a toddler for any extra time. It worked out perfectly. It also gave us time to finish any last minute projects and things that we have meant to update/fix from the beginning of moving in. Like the transition moulding in the front room—the first owners installed the wrong piece and then our dog decided it would make a good chew toy. So we lived with it for 5 years until finally Jon spent the $50 for the new piece and fixed it. It's funny how the minor things get pushed to the side until your ready to sell your home!
Once we got the green light in mid-May we made it our goal to finish getting our home show ready, and on Friday, June 5th at 11am our home officially hit the market. We opted to use a realtor although we did go back and forth about trying out the For Sale by Owner route. Part of me wishes we would have because we would have saved a lot of money on fee's but at the same time selling a home is stressful. It's not my area of expertise. Nor is it Jon's area. And let's get real I own a business, we both work around the clock, and we have a toddler. Letting a realtor sell our home was a smart decision. She dealt with everything. Showed up to all showings and went above and beyond. She earned every damn penny, so it makes me feel like it was worth it. If you live in the Central Florida area I highly recommend our realtor Linda. Tell her we sent you to her! 🙂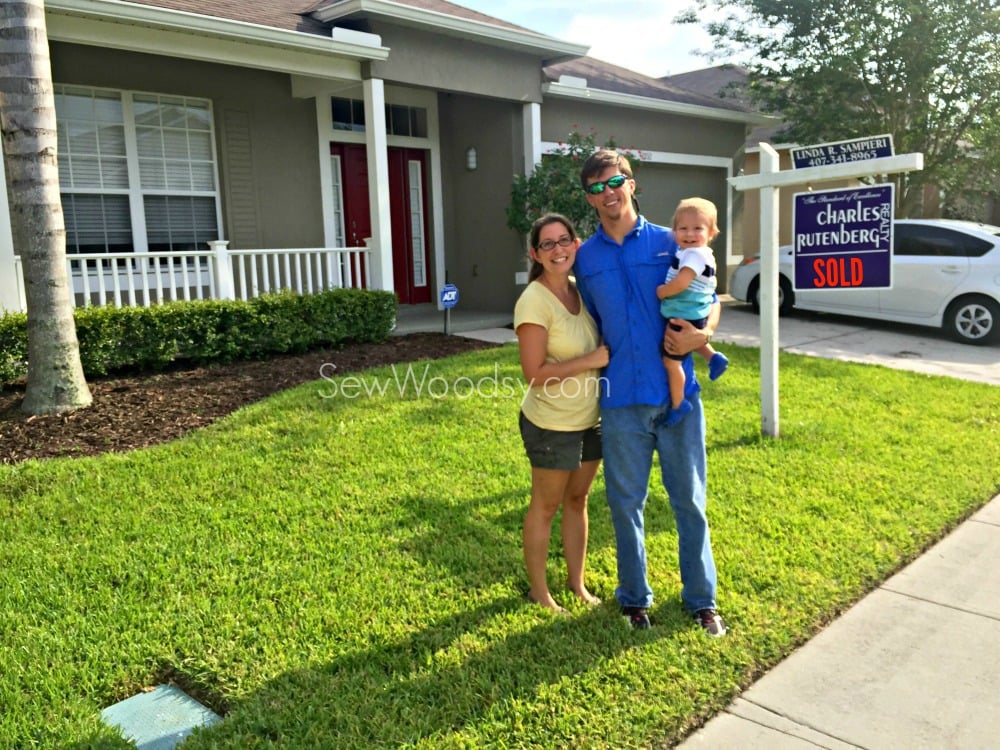 So let's get back to listing our house. Our house hit the market at 11am and by 2pm we had 5 inquiries and by 3pm THAT DAY we had a VERBAL OFFER! Sight unseen verbal offer. I just happened to call our realtor around 2-ish to tell her the sign went up but her info was not on it when she told me about all the inquiries. At that moment, I had this gut feeling that our house was going to sell fast. I had warned Jon that it might sell fast. Every single DIY blogger I know who has sold a house has sold within a week of listing (most within a day). So of course when I heard back from Linda not even an hour later about the verbal offer I was a bit floored. And of course Jon was stuck in tons of meetings and I couldn't share the news with him. The next day we were scrambling to go look at houses. We had looked at 10 the weekend before and nothing tickled our fancy. At that moment, I was starting to freak out. What if we didn't find a home quick enough!?!? Then my mind started wandering and here I am picturing us homeless living in a cardboard box. Then I snapped out of it and reminded myself that everything was going to be ok. So that Saturday we trekked around to a few more homes. Thought we might have found one, but wasn't sure. Went to a friend's birthday party while the verbal offer came to see the house (actually skyped with family members to "see" the house). We got back and we started negotiating. Then we signed offer paper work. And just like that our home was pending and off the market. It was a miracle that I only had to have our home "show ready" 3 times during the whole process. I'm forever thankful for that. Because let's get real… living with a toddler is like living with a walking hurricane. Keeping rooms "clean" is nearly impossible.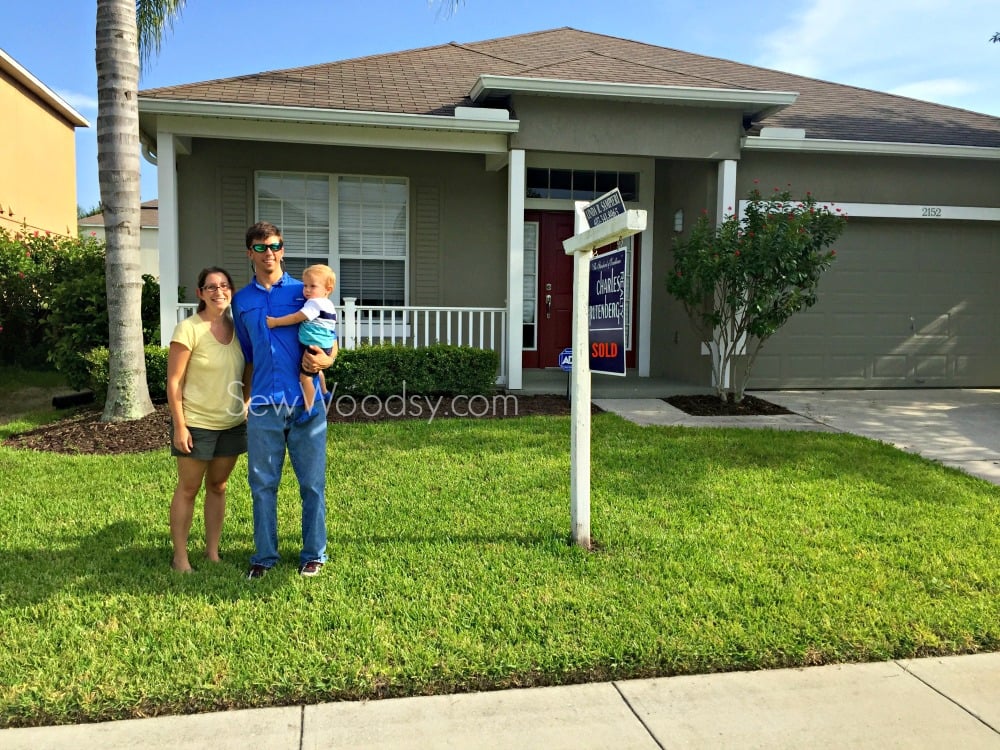 So weeks went on and we were house hunting morning, noon, and night (ok maybe 2 weeks but still it felt like FOREVER). We finally found a home that we felt would work. Jon fell in love with it and well it took quite a bit of convincing for me to finally fall in love with it. I also negotiated with my own husband on what had to change before we moved in to it. It was my deal breaker. I won't be sharing photos of our "new to us" home yet. Since I don't want to jinx anything. But I can tell you that the floor plan is awesome and so ideal with having a child. It's in a great neighborhood with A+ schools which is really important when you have a child. And it has a pool which was something we really wanted in our next home! Because if not we were going to build one in a few years. But now we have instant pool as soon as we move in which will work out great since we were so stinking hot and sweaty after moving out of our first home. It will be nice to jump into the pool to cool off!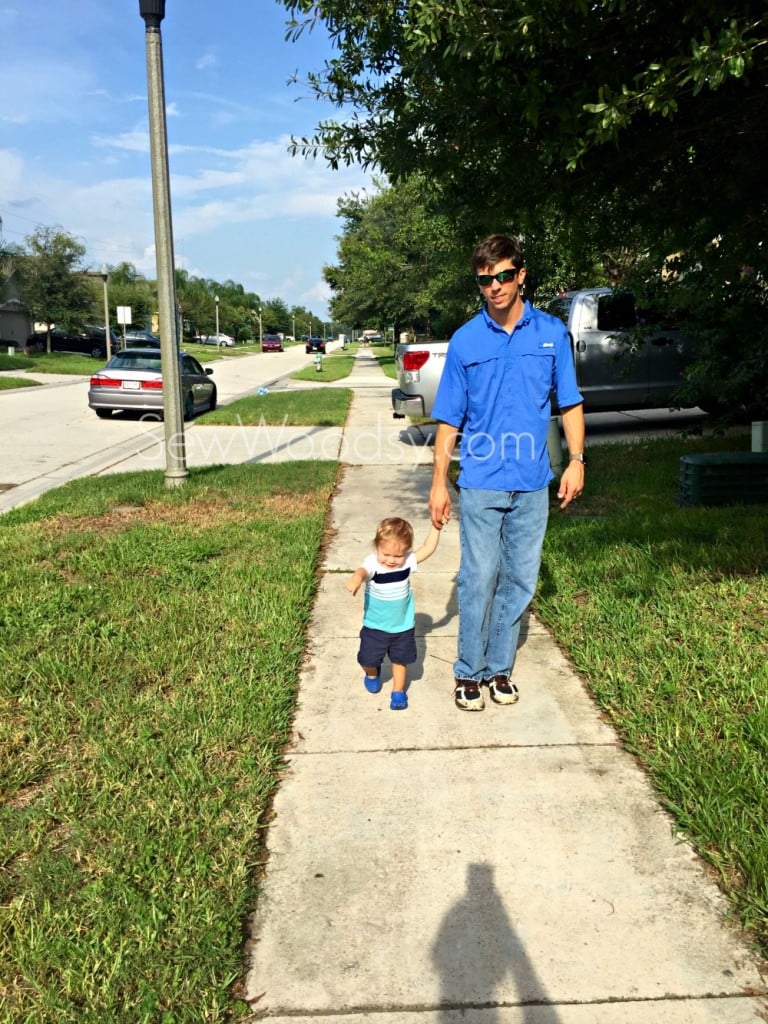 So yes, we are moved out of our first home. We visited "our home" for the last time last night as we grabbed the last few things out of it. We walked to the mailbox for the last time and this time Ryder was walking to the mailbox with us holding our hands. So sweet. The whole process has been bittersweet. It's the best way I can describe it. I don't think I was mentally prepared for selling our home. And who knows, maybe I would have never been fully emotionally ready to sell our first home. Who is? It's been a month full of ups and downs, and I'm so grateful the chapter in our life has closed, and can't wait for our next chapter. Because I honestly don't think I could handle any more emotionally! We closed on it today. It's officially no longer our "first home". The new owners are newlyweds and super sweet and I wish them the best of luck with their new home in Florida. I'm so happy that they are the new homeowners. They loved everything we did to our home, and I'm so happy that they loved all the hard work we put into it.
In the mean time we are living in a short-term rental until we close on our next home in August. And then we have a slew of all new DIY projects up our sleeves. And some pretty damn awesome projects in the works! Seriously, I can't wait! If you follow me on Pinterest you have probably already started seeing some home design pins pop up in your feed! So bare with me during the next few months as we transition to our new home. I will share pictures of our old home and highlight a few of the big room projects we completed over the next month as well. And as soon as we close on our new home I'll share photos and project plans for the new house!