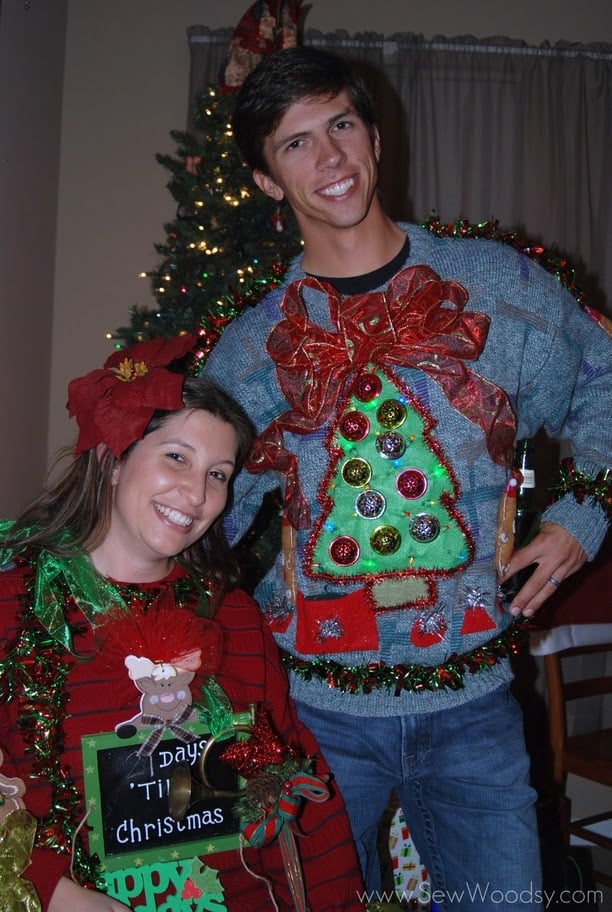 Earlier this month Mr. Woodsy & I were invited to a Tacky Christmas Sweater party. We were so excited to create the tackiest of tacky sweaters that could possibly be made. We took a trip to our local Goodwill in hunt of two sweaters and in hopes to find some inexpensive Christmas decorations to possibly use on the sweaters.
Mr. Woodsy found a Bill Cosby-esque 1980's style sweater and I found a simple red and blue sweater (both Men's larges). We find felt gingerbread men , a horn adorned with bells, and a wooden snowman. Literally just 2 hours before the party we created our sweaters!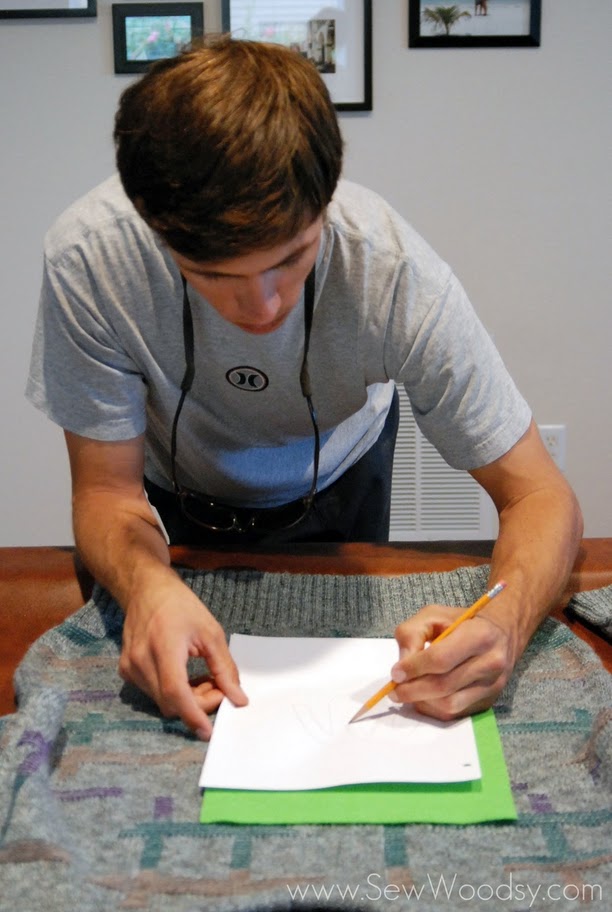 Mr. Woodsy sketched out how he wanted to design his sweater!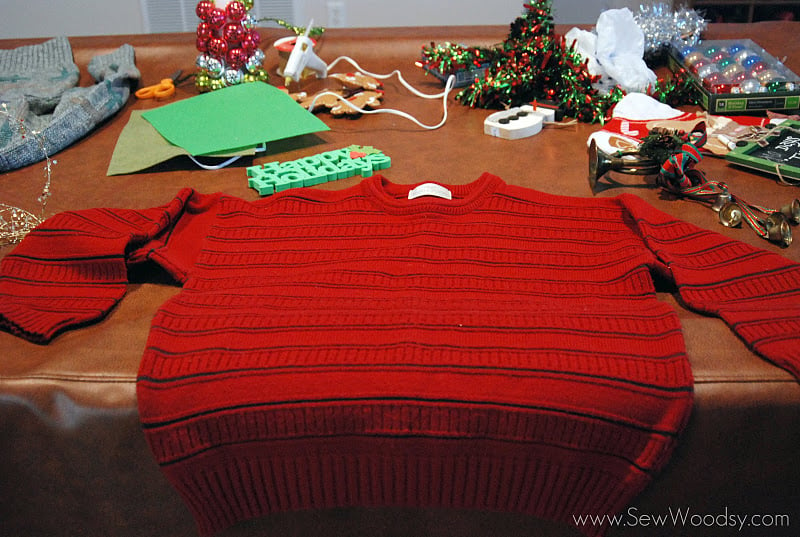 I did not sketch out ideas… I just started placing decorations on my sweater.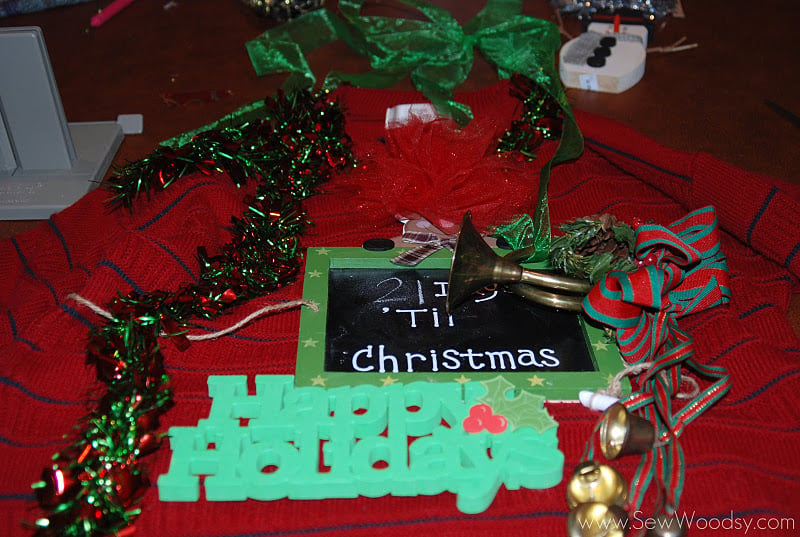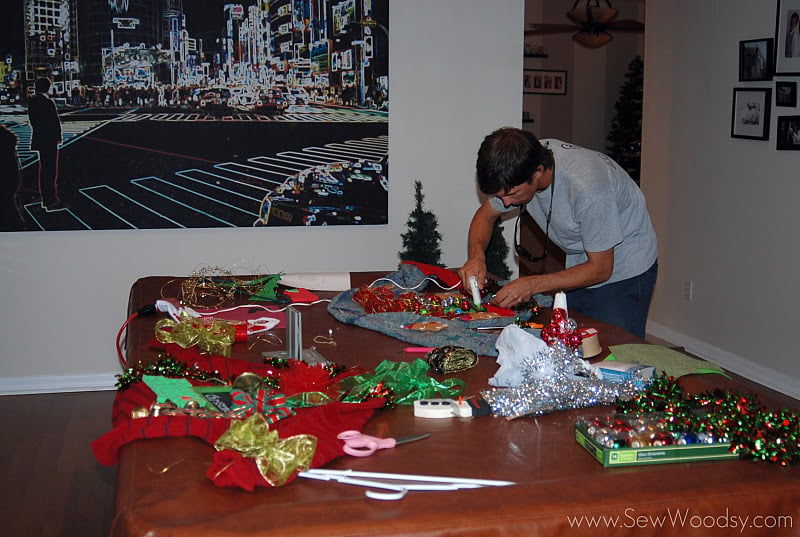 We literally dumped all of our supplies on top of our pool table and were furiously working to create the tackiest sweaters one could ever imagine!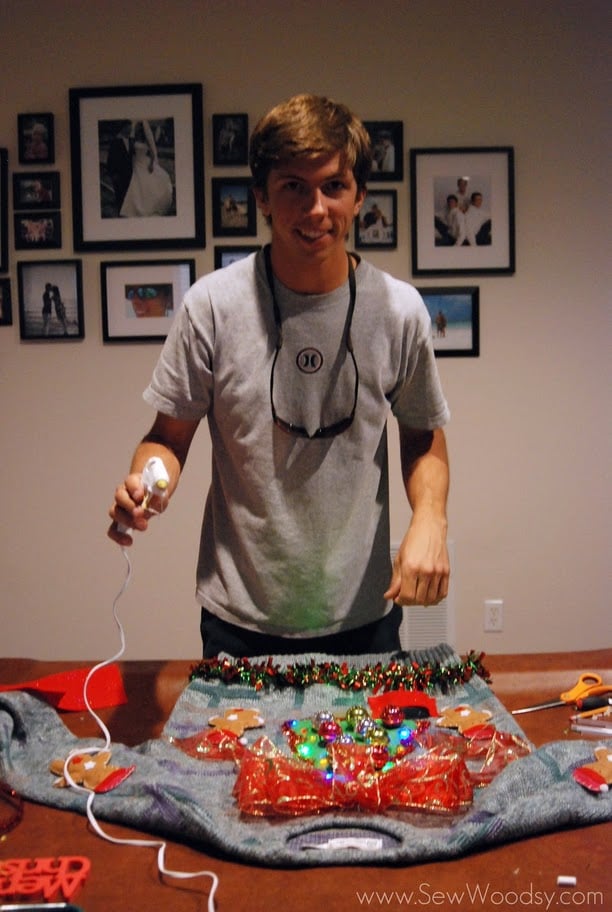 Mr. Woodsy… hot glue gun in hand getting his tacky sweater making on!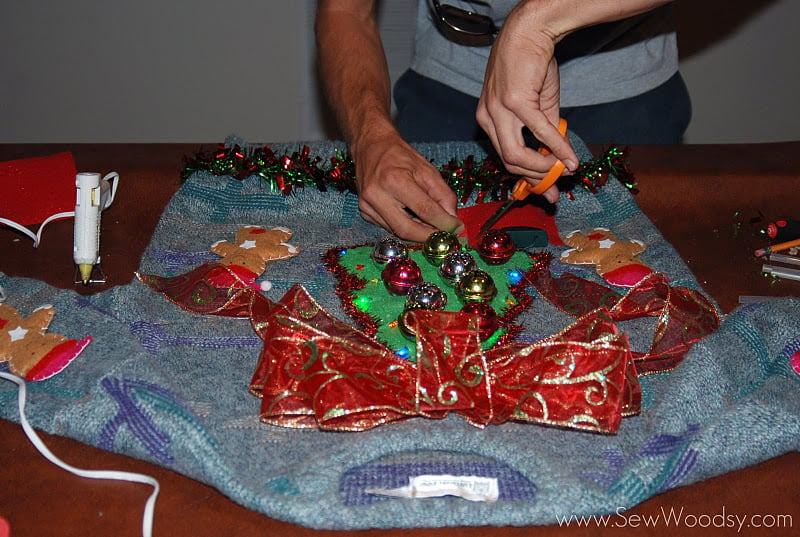 Mr, Woodsy added battery operated lights to his felt Christmas tree.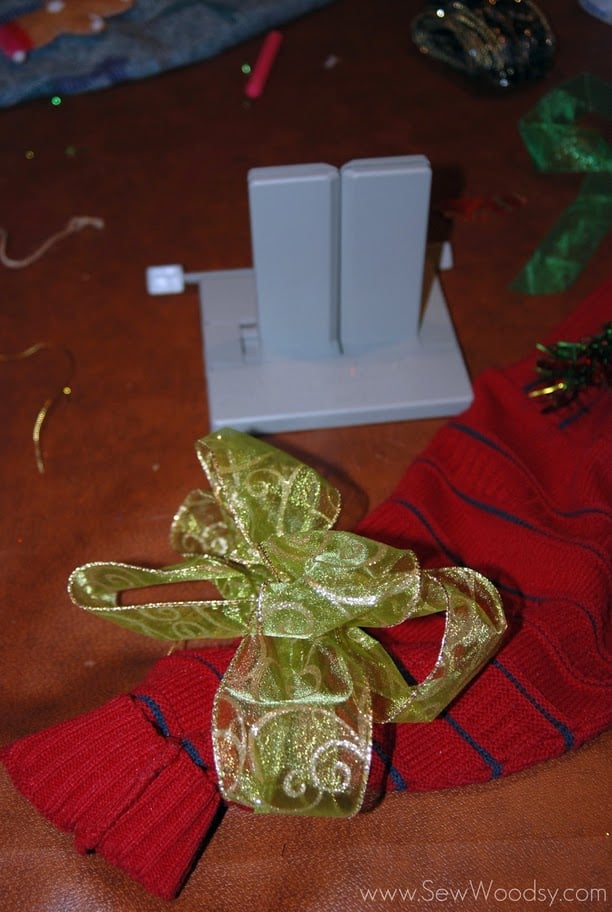 I got my Bowdabra on and whipped up fancy bows in no time! *Did you notice Mr. Woodsy's gorgeous big bow for his tree?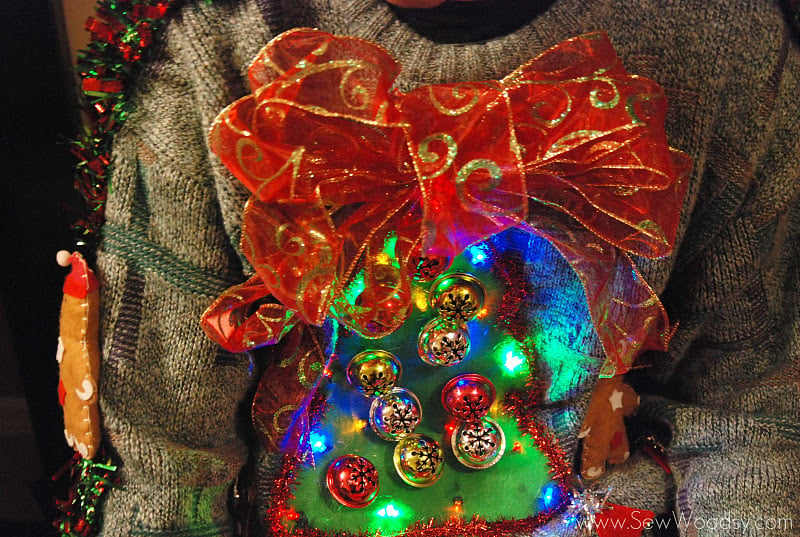 Tacky lit up sweater…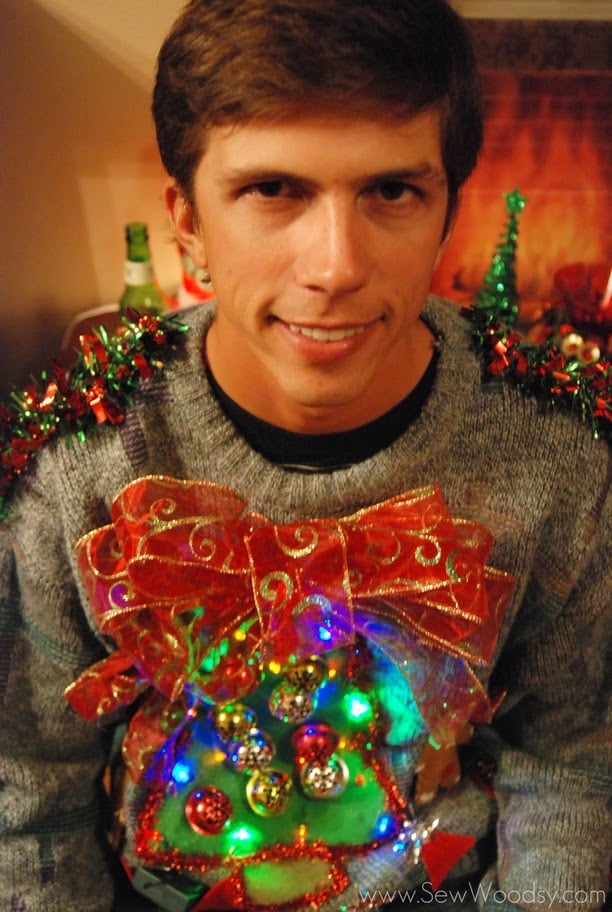 Second place tacky sweater winner (although don't bring this up to Mr. Woodsy he is still beyond bitter he didn't win–he is already thinking of ways to make his sweater even tackier next year).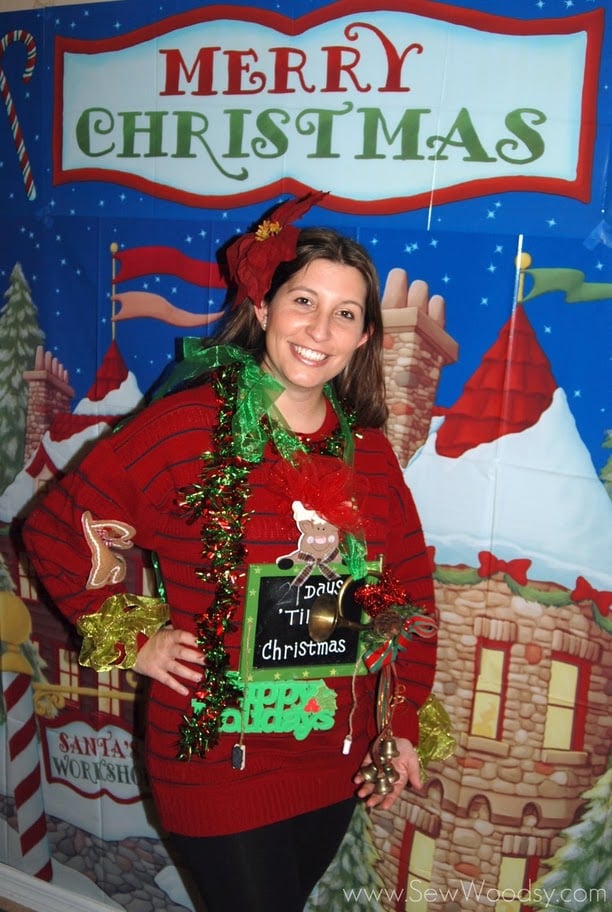 Here is my finished tacky sweater!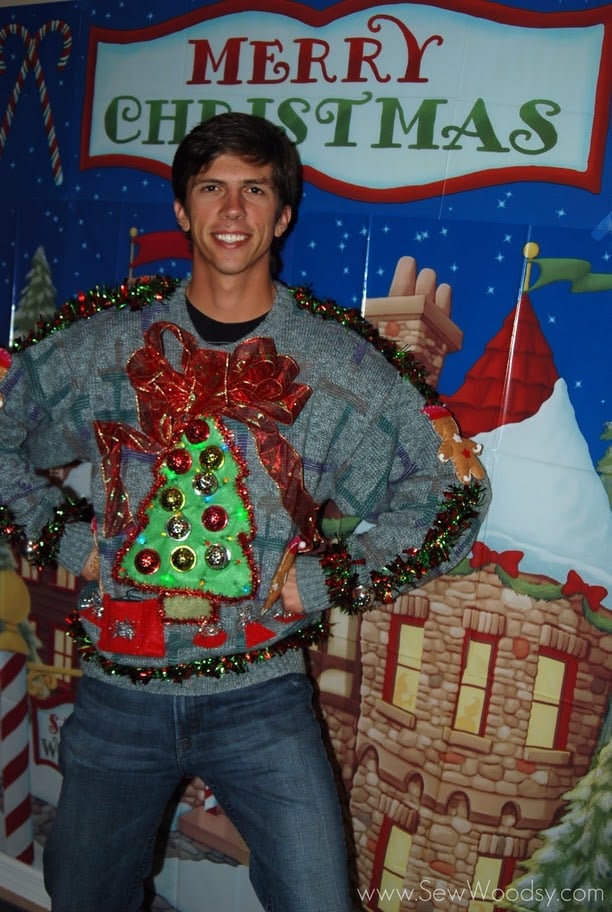 And here is Mr. Woodsy's tacky Christmas sweater.
We hope you have a very Merry Christmas!