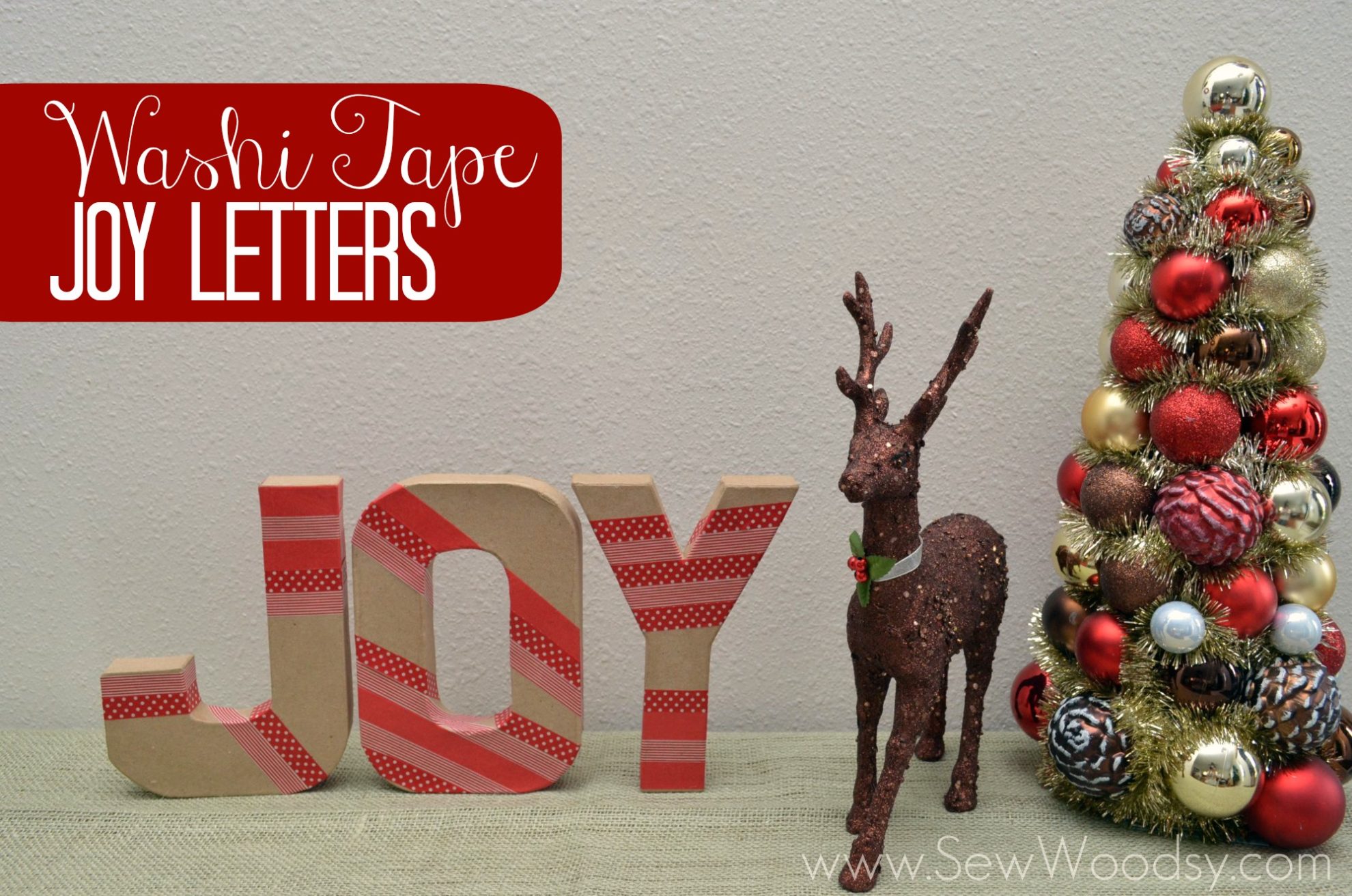 The other week I shared with you our newly renovated/decorated entry hallway. While working on that fun project with Martha Stewart Living Holiday Collection I wanted to make a few of my own DIY decor. Given my love for all things washi tape I knew I needed to make a something using this fun paper tape! We were kind of on a crunch for time so I knew making our own letters was out of the question. So during a quick trip to my local craft store I picked up the cardboard letters with all intentions of making them much better than their current state!
Supplies:
Cardboard Letters (J, O, Y)
Variety of Red Washi Tape
Scissors
I started by wrapping the back of the "J" with washi tape.
I alternated the washi tape patterns and made sure to overlap the exposed edges of the tape.
A few more layer of washi and the "J" was close to being completed.
Next up, it was time to move on to the "O". You'll noticed because of the curves the "O" was a little more challenging to wrap.
I soon realized it was best to extend the tape over the exposed areas and just cut it in the middle!
Wrap a few more layers of red washi tape around the "O".
Lastly, we can't forget "Y".
I finished the "Y" with a few more layers of tape.
I love my finished project and bets of all it took less than 30 minutes to complete and under $10 (because I already owned the red washi tape)!
I placed it next to my decor for all to see.
And ultimately attached the letters to my new hallway mirror!