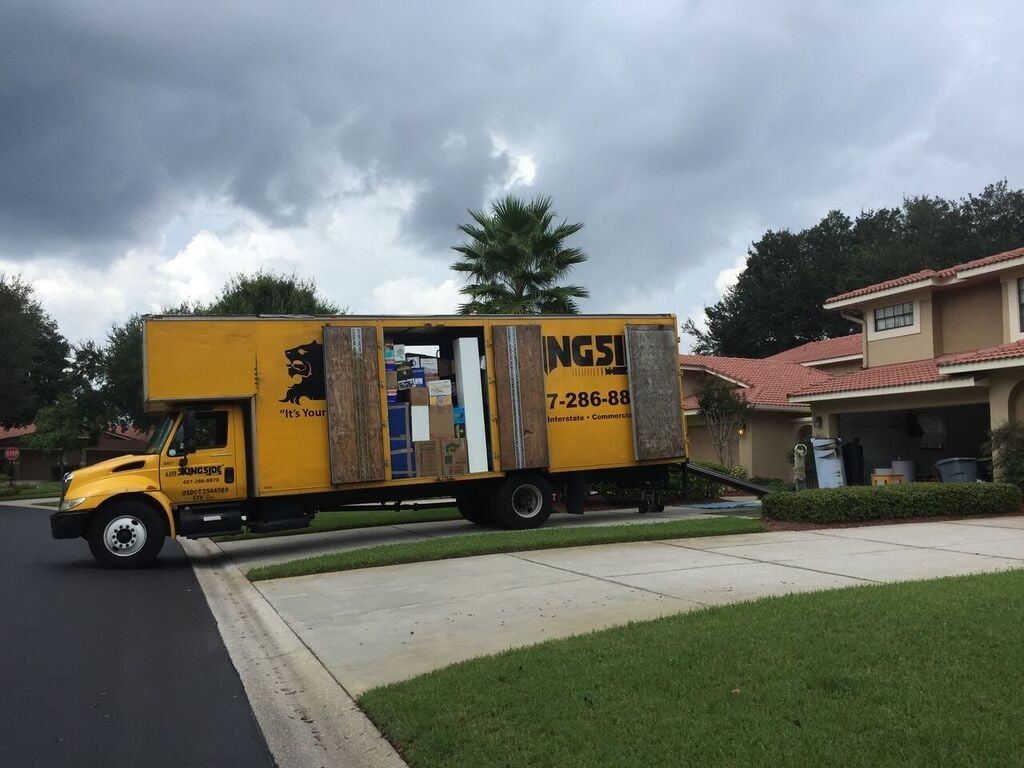 We moved last week! One week ago we were sleeping in our home for the second night. I've been trying to start a new routine with Ryder plus unpack our home. It's been slow going so bare with me over the next few weeks as we get back into a routine and the boxes are slowly unpacked.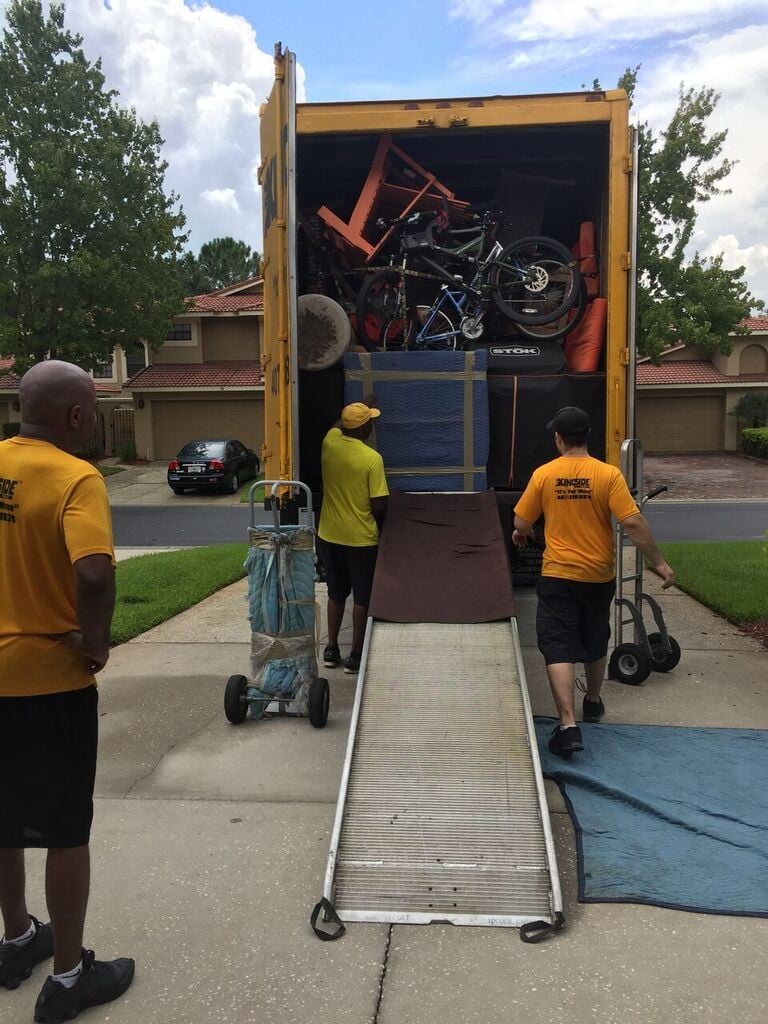 During our first move, two months ago (I sadly wrote that correctly), we moved ourselves. It was the longest day of my life and yet I was not the one who lifted heavy furniture and box after box. So on the second go-around I begged on to let me hire a moving company. I hired them mid-week and managed most of the move on my own.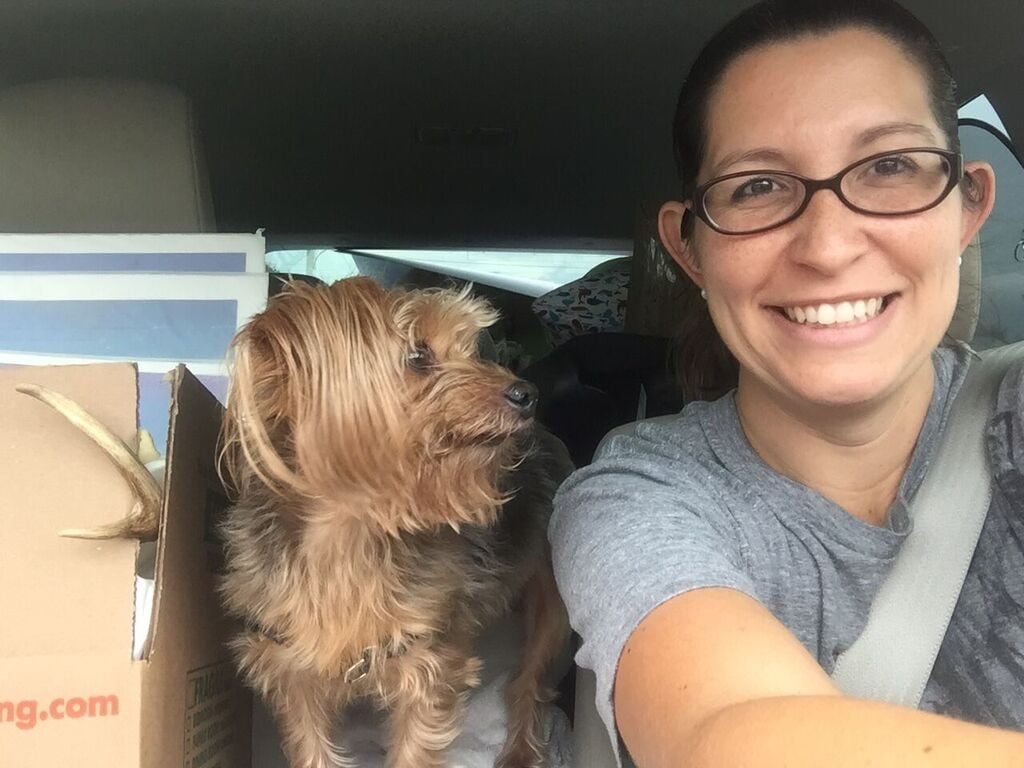 Luckily, I dropped Ryder off at a friends house and I just had Lola (our Yorkie) to deal with. Jon took a half day and picked up Ryder and we met them at our new house.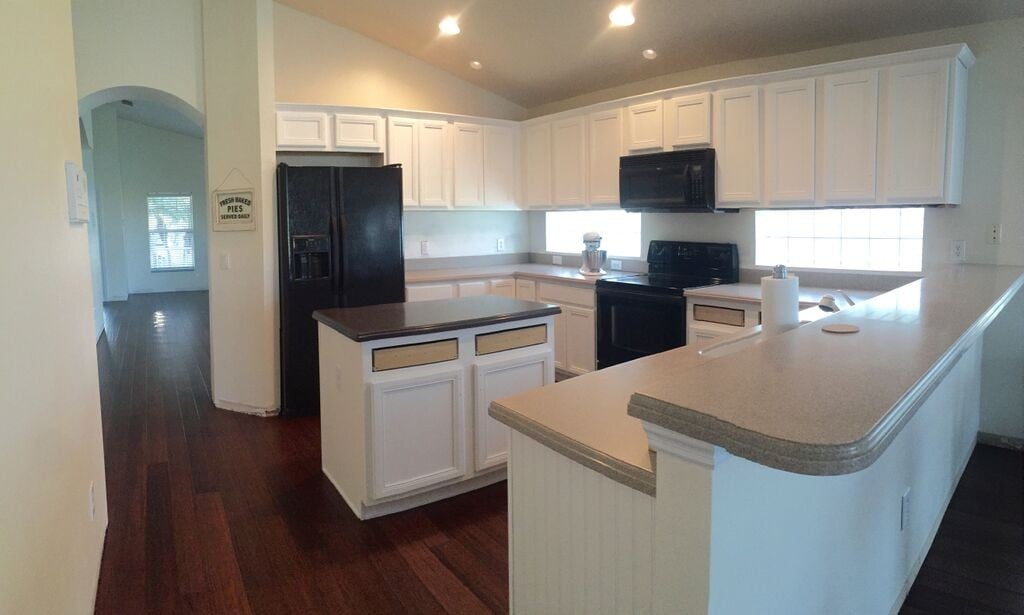 Let's pause for a minute, and ooh and ahh over our updated kitchen. This is what it looked like on moving day! We finished the kitchen last Monday (well still needed to wax and put on hardware), and moved in last Tuesday.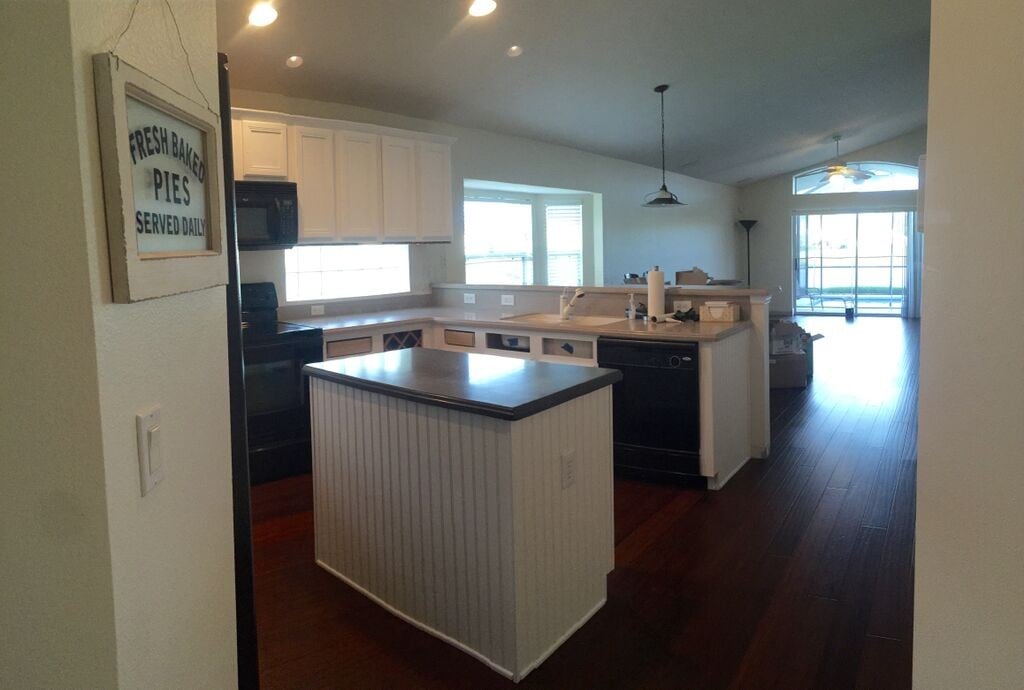 Last Monday, I ran errands with Ryder while Jon finished screwing the cabinet doors back on the face frame. He was also overseeing the cleaning company we hired. Which by the way, if you ever renovate, hire a cleaning company to wipe down the mounds of dust. It is well worth every penny. What took them 2.5 hours would have taken us the entire day. So back to my story, I arrived back to our new home after errands, and this is what I walked into. Our kitchen was just about complete and seriously, at that moment, I felt like I was on an episode from HGTV. I was seriously taken back by the beauty of our new kitchen. You can see the before photos here.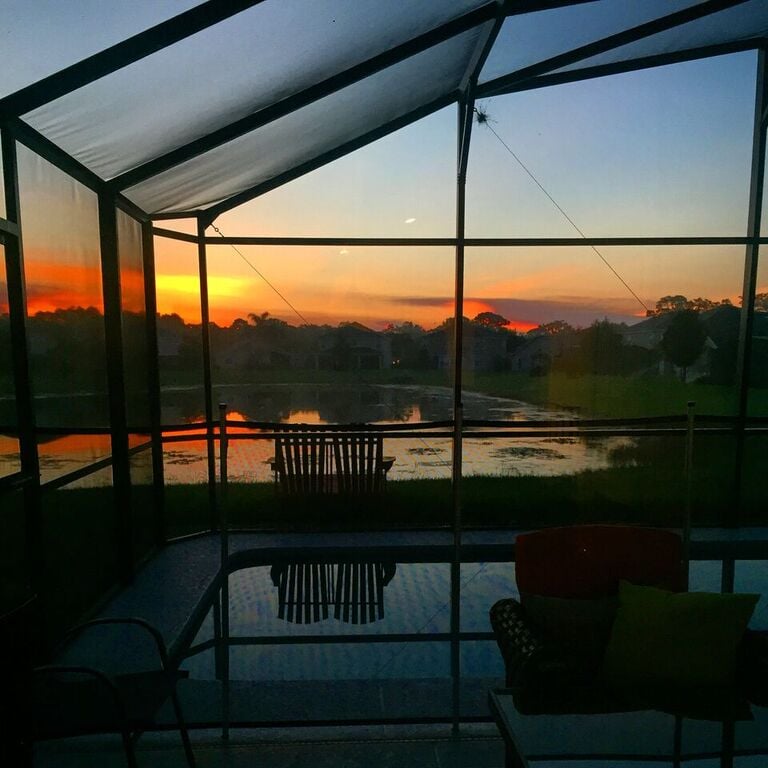 So we moved in and it took double the amount of time estimated, which means double the amount of money. But it is-what it is and we are moved in. And this was the first sunrise our new home gave us. Spectacular if you ask me and during those minutes as the sun began to rise over the homes across the pond I kept pinching myself. I can't believe that this is our new home. Our new view. It's amazing.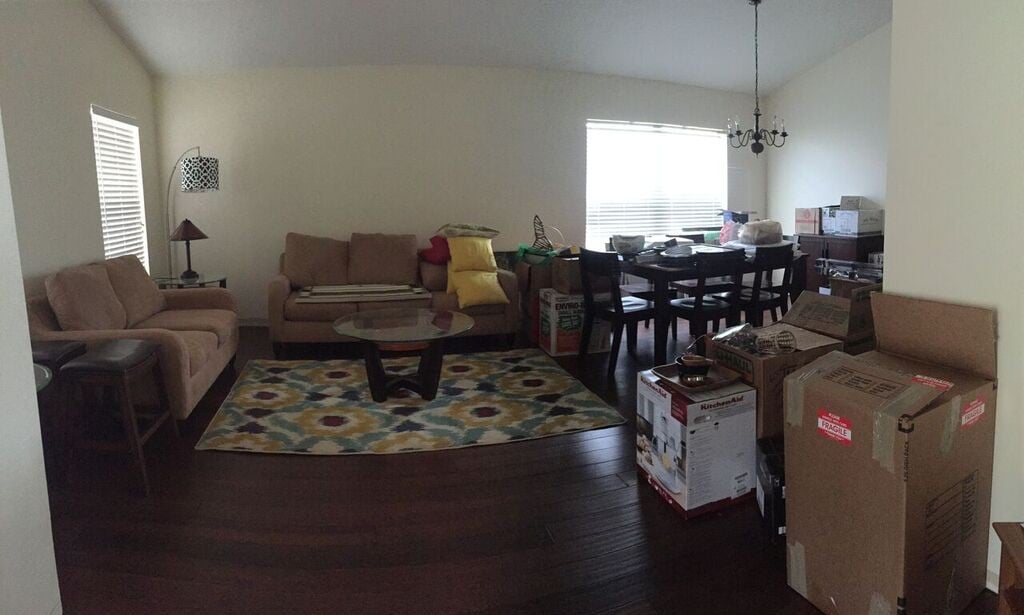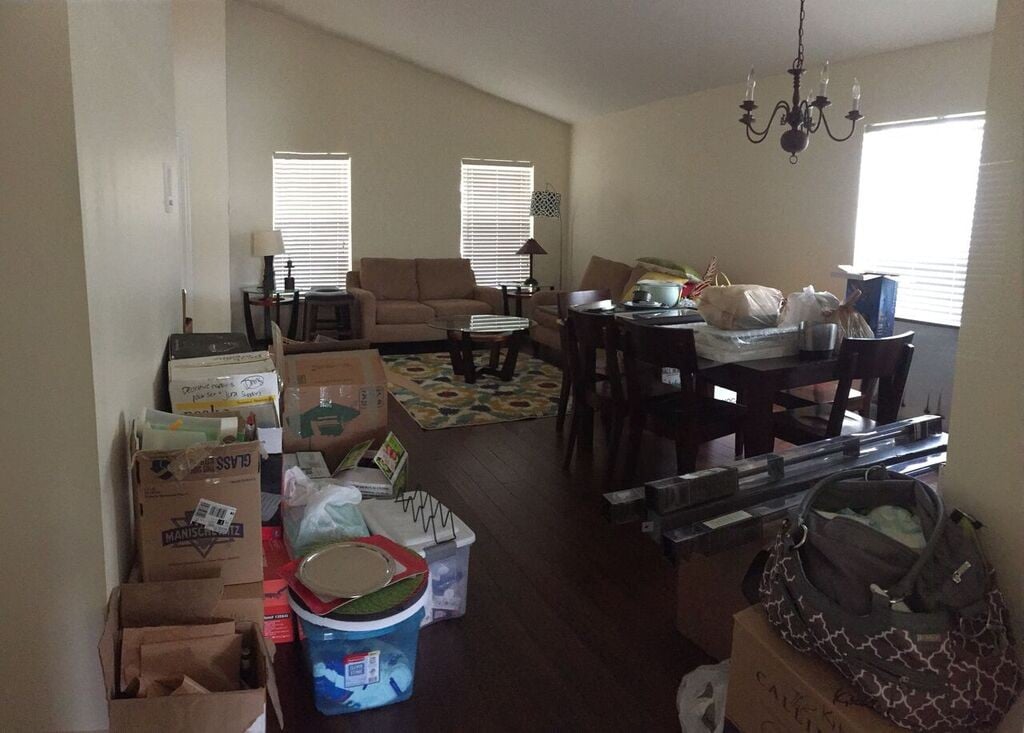 The only room that is really put together is Ryder's room and the new play room. But for now I'll give you a glimpse of what our life looks like right now. This is real life. Our front room is box central. All of our art sits here, the rest of my kitchen that needs to be unpacked, and anything else that is straggling.
Real life… lol.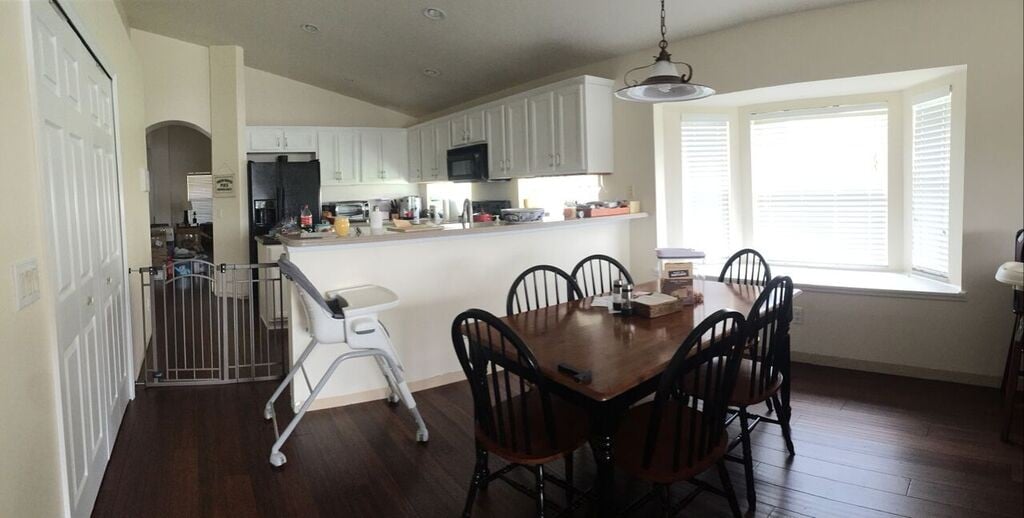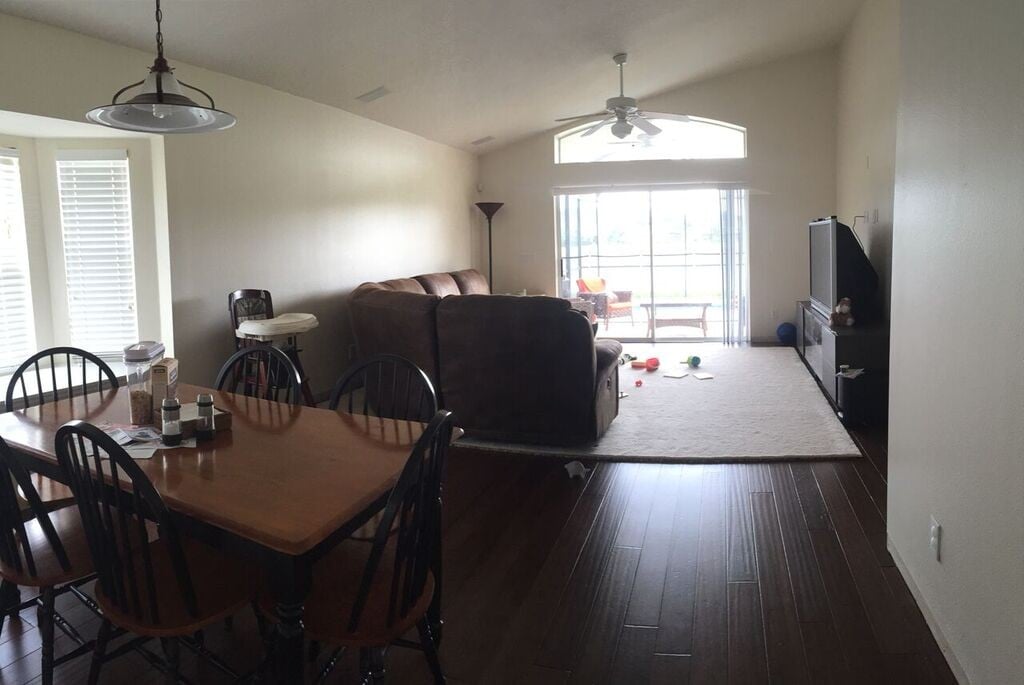 It took everything in me to not clean up for these photos. But this is what our home (for right now) looks like. It's not pinterest pretty but I know others can relate!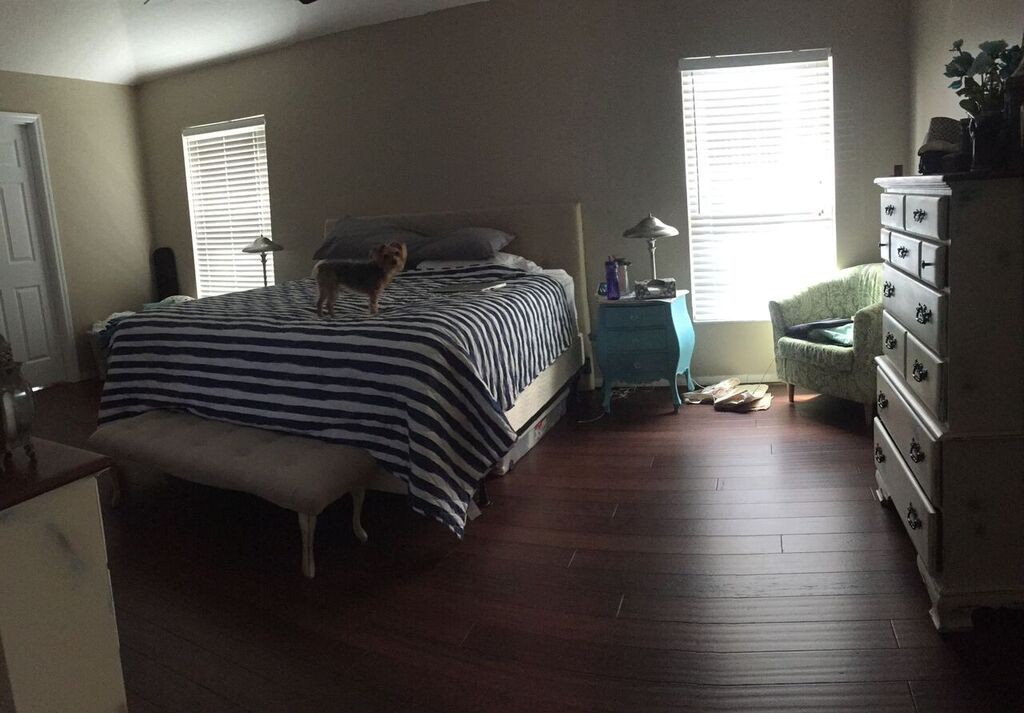 Our family room and dining room. The previous owners left the dining room table for us. I'm on the hunt for a round table with heavy chairs that my crazy toddler can't move.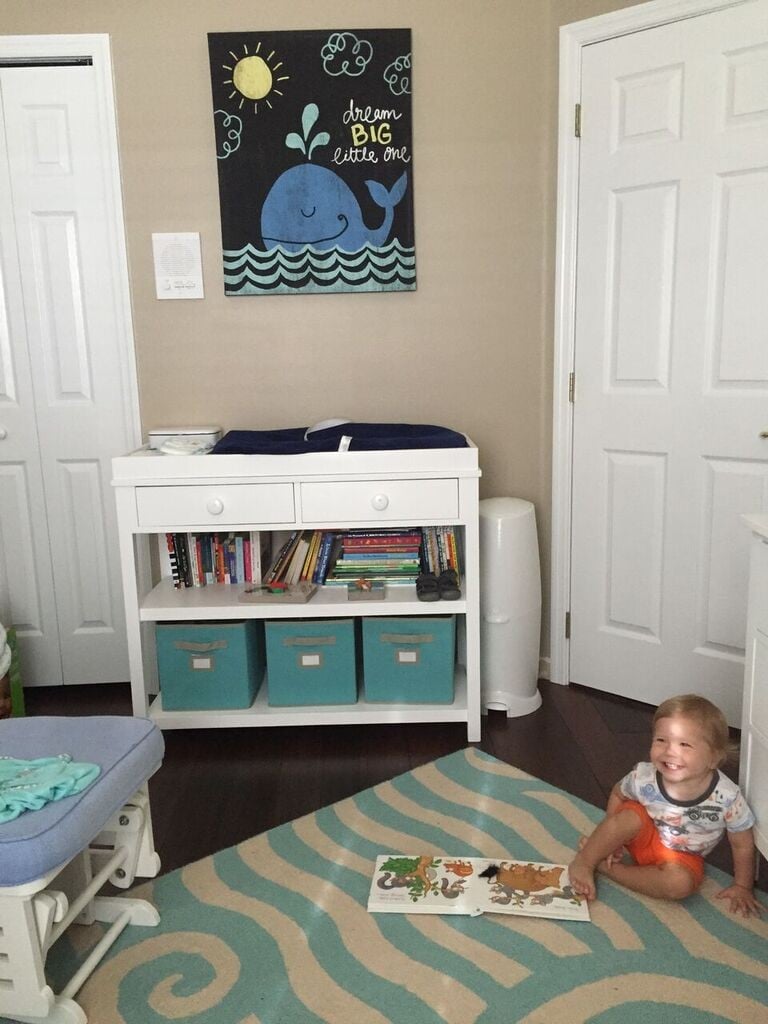 Our bedroom is also pretty much unpacked at this point.

A tiny glimpse into Ryder's nursery. I picked up this wall art at HomeGoods the other day. I'm kind of in love with it. We hung curtains in Ryder's room tonight, too. Tomorrow is a day full of hanging art in his room and then hopefully unpacking the last box from his room!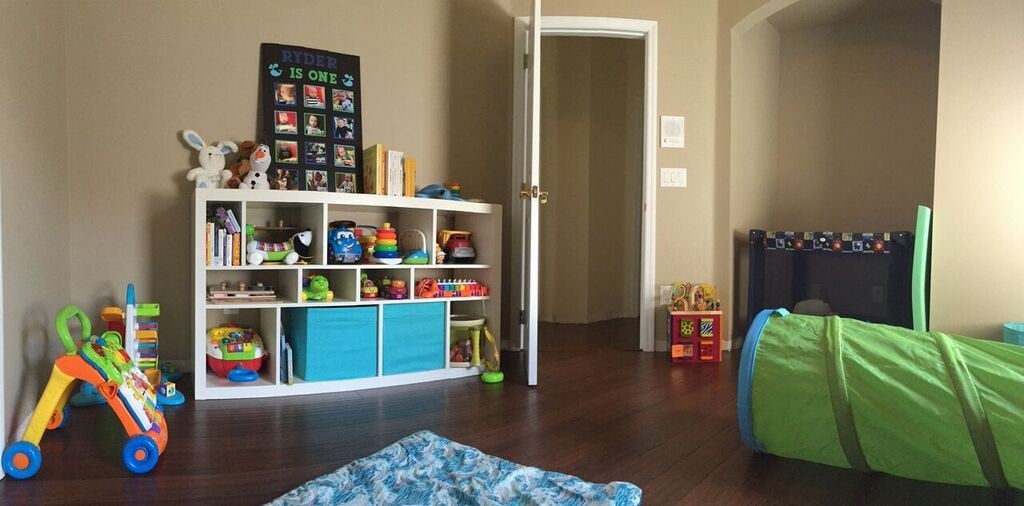 Last Wednesday, our first day in our new home, while I was waiting for the cable/internet company I began unpacking toys and organizing Ryder's new playroom.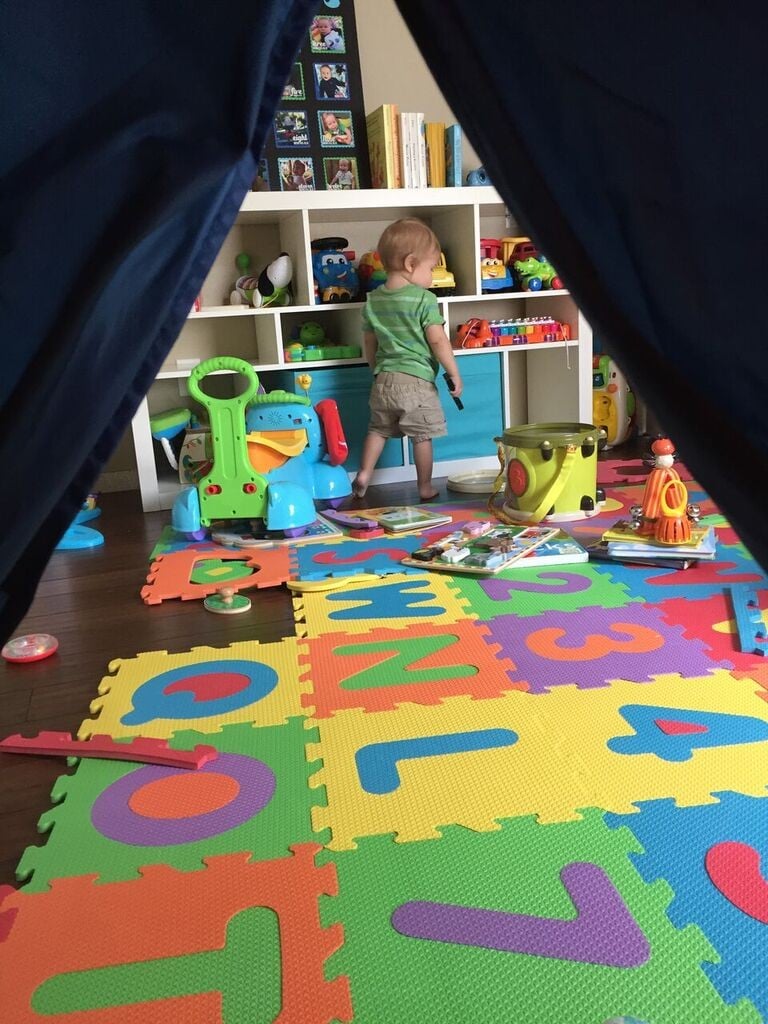 I have lots of ideas but for now it's perfect! And even better I repurposed the art I made for his first birthday and am displaying it in his playroom.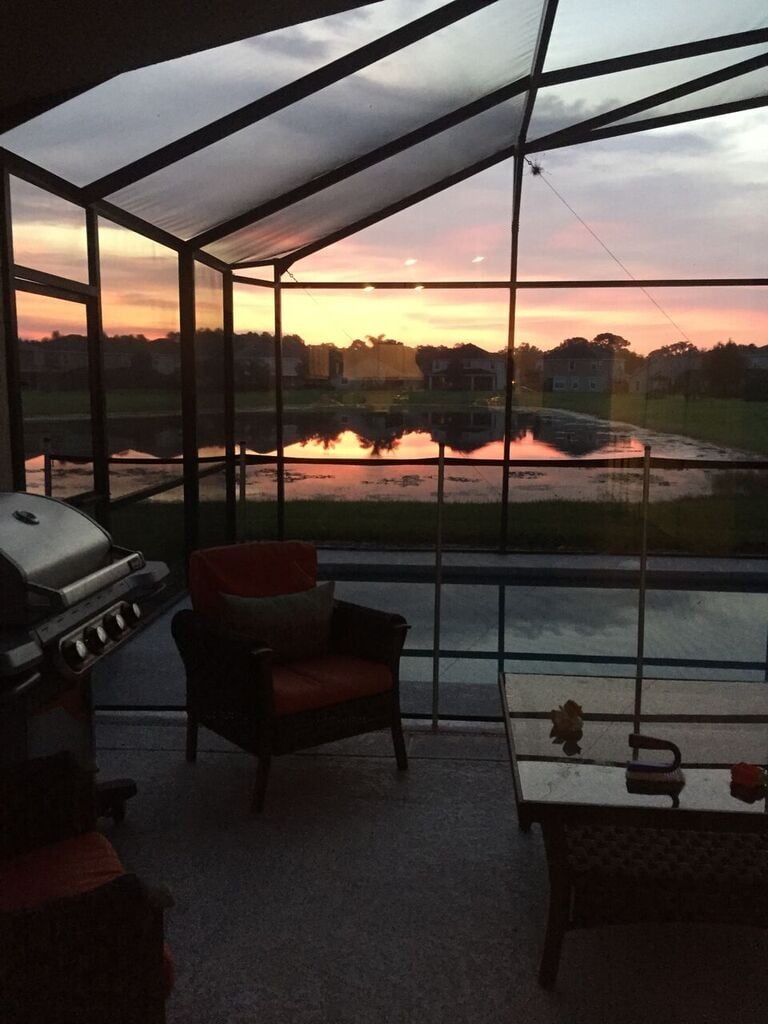 And then Jon found the alphabet mat box, so we added that to the playroom. This is typically my daily view (I sit inside the tent from time to time)!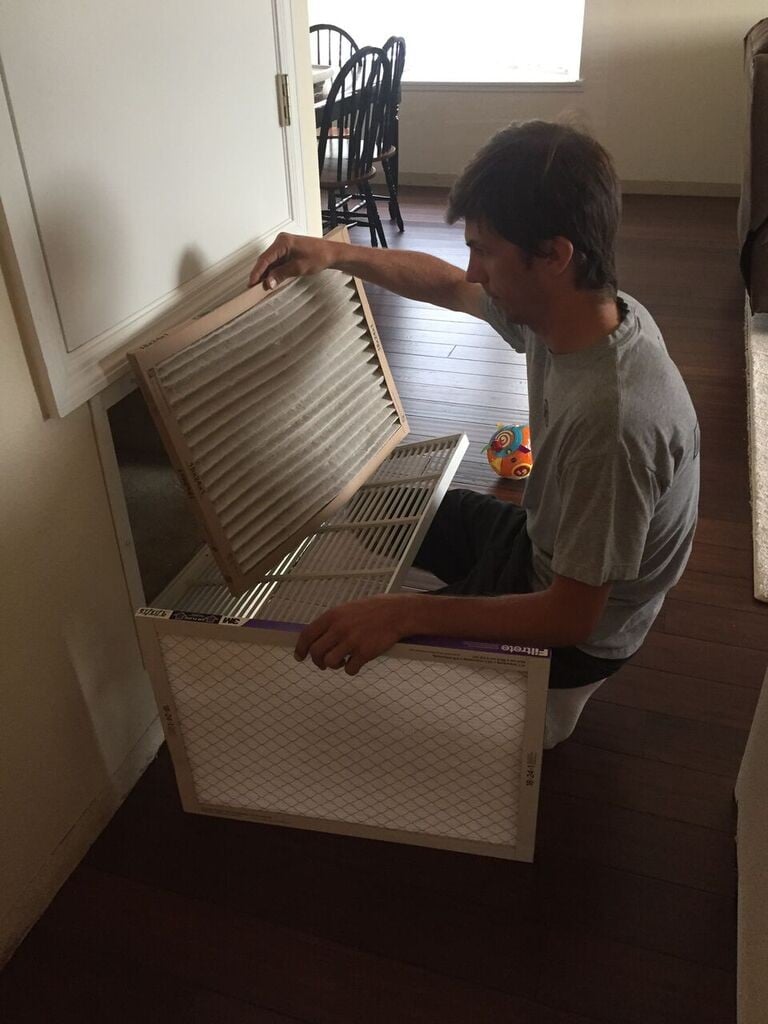 Another beautiful sunrise!
Once we moved into our home, I reached out to our friends at Filtrete and asked them to send us some air filters. We put this air filter in right after we were done breaking up all the tile. It was the air filter the previous owners left us.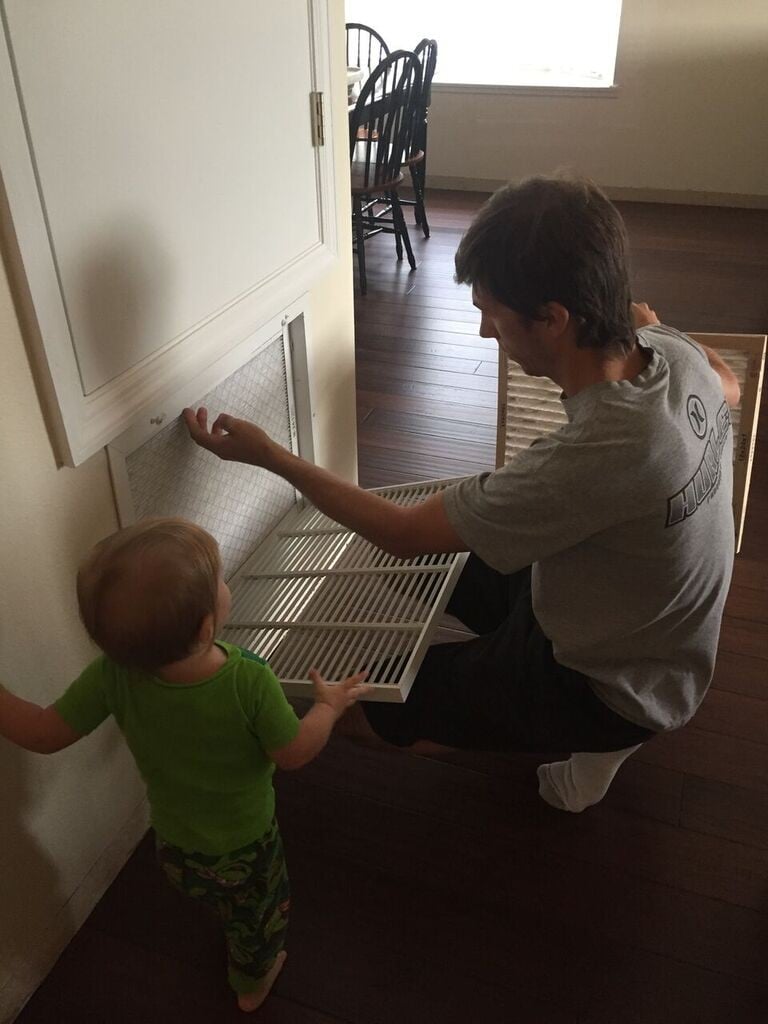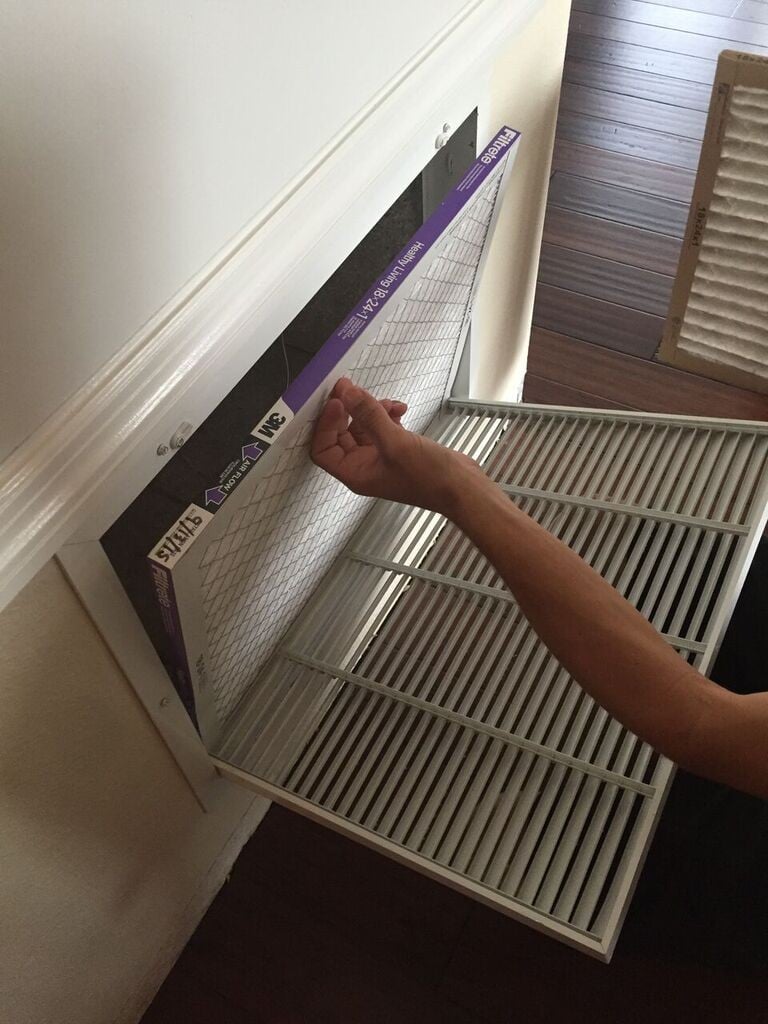 I'm glad that we did change it then, but I'm also glad we were able to change to a Filtrete filter because I know it will capture the dust particles and other debris that I'm afraid the other brand was not doing. And of course, Ryder had to manage the air filter project, too! We are teaching him at such an early age.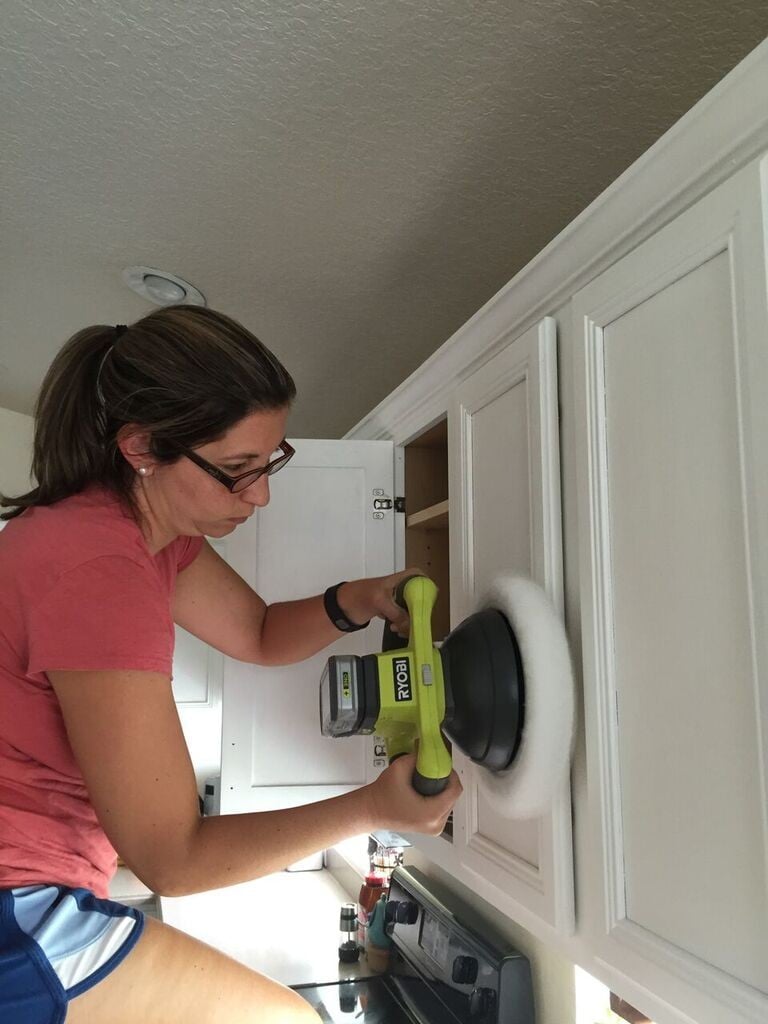 This filter location is also much easier to change then our last one! Yay for Filtrete! A good air filter trick is to set a calendar alarm on your phone from 3 months from when you changed it. Then you'll never forget to change your air filter!
And I also finally finished waxing the cabinets last weekend. Our friends at RYOBI, sent me a car buffer, and I was able to finish. The absolute best way to achieve a smooth wax finish–buff it out!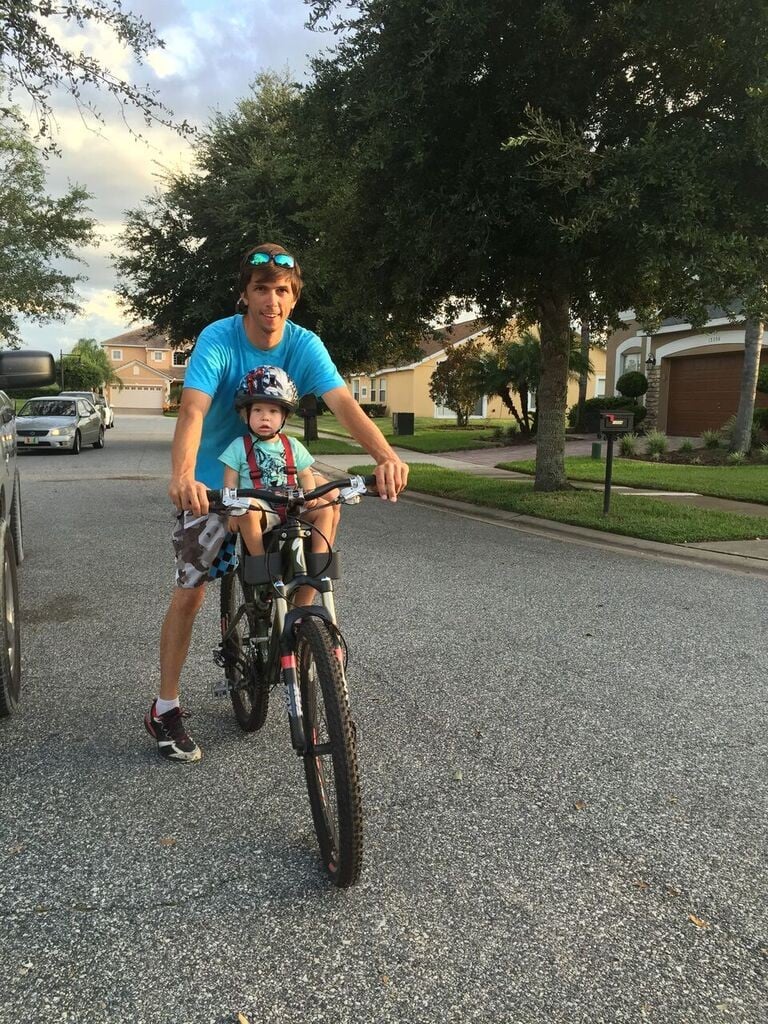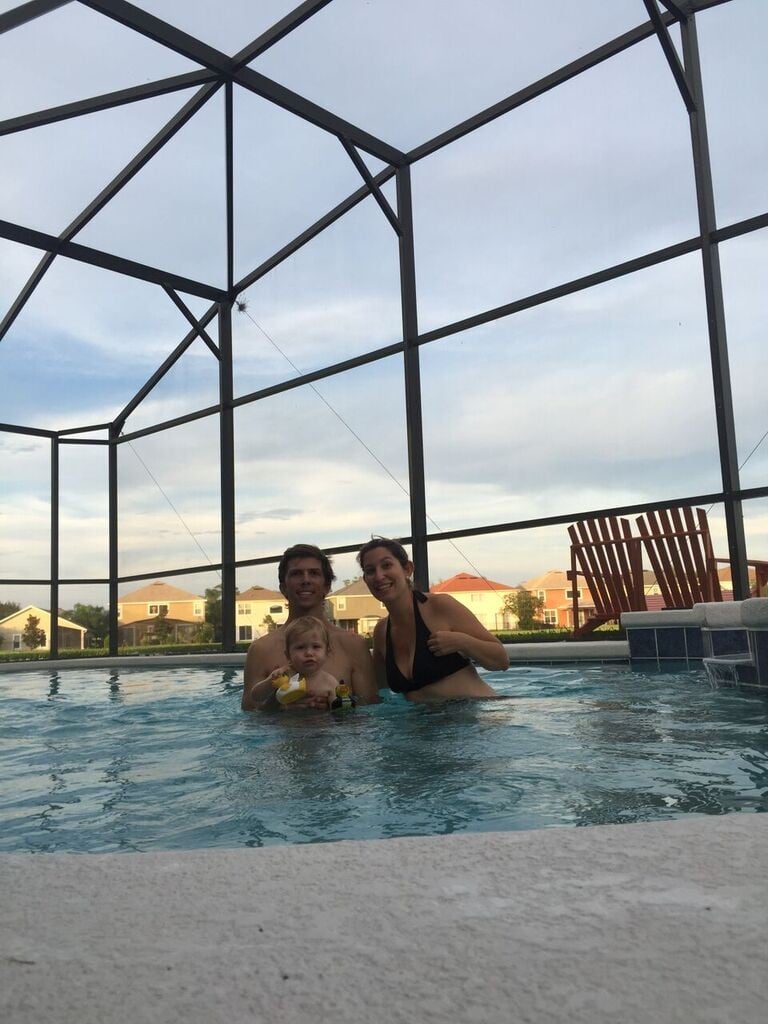 Over the past week we had the opportunity to go on our first family bike ride!
And our first family swim!
So that's a little update. Just wanted to pop-in and share what our life has been like over the past week. I'll be back next week for some fun new home post and Halloween projects!