Is their a man in your life that has everything or is simply difficult to shop for? Here are 15 Gifts for the Impossible Man in your life!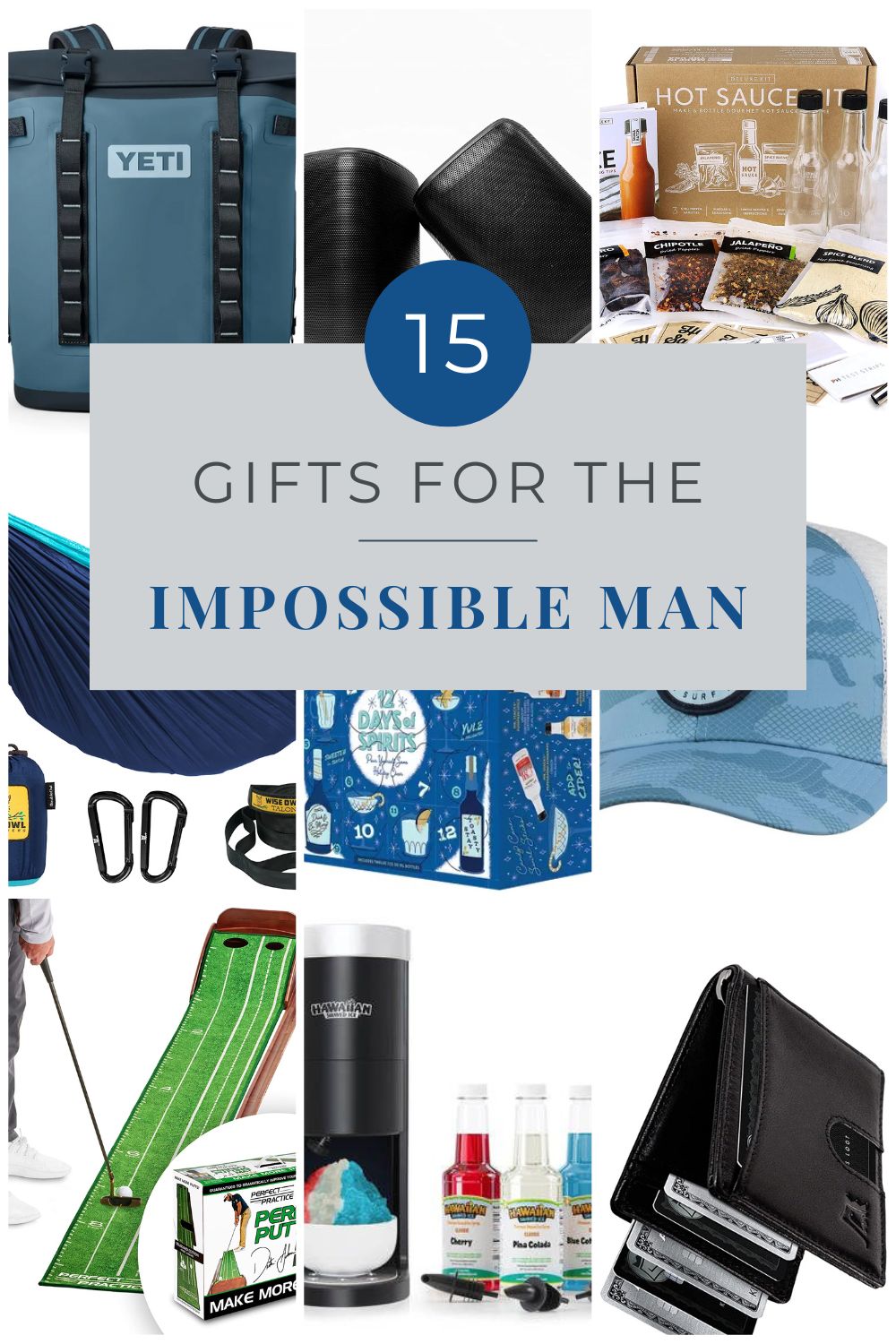 If you have a man in your life that you feel like is impossible to shop for I am here for you today. Whether you are shopping for the holidays, a birthday or even an anniversary I have compiled my top 15 favorite gifts to give for that impossible man in your life.
15 Gifts for the Impossible Man
Is their a man in your life that has everything or is simply difficult to shop for? Here are 15 Gifts for the Impossible Man in your life!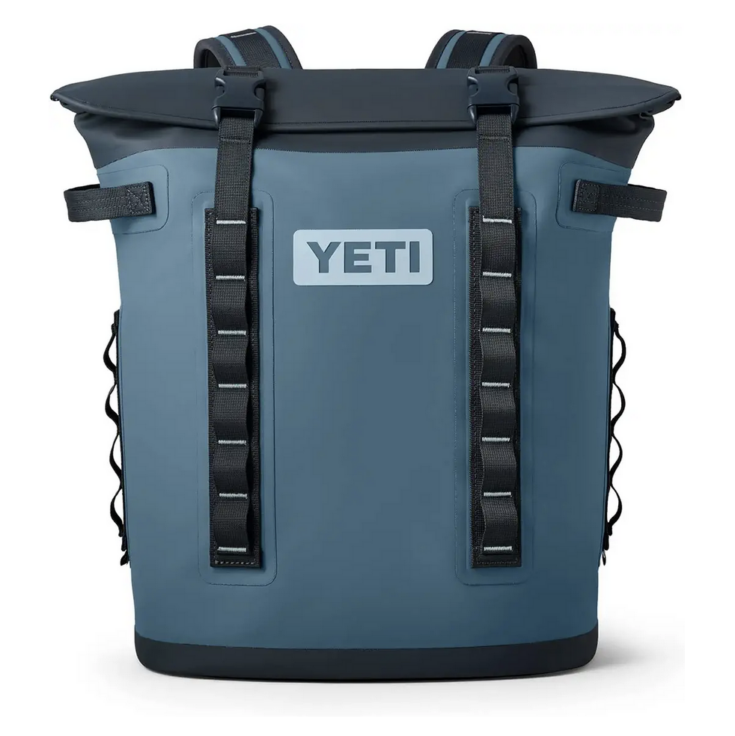 Photo Credit: Amazon via YETI
We have this YETI backpack cooler and absolutely love it. We love that it can carry up to 18 cans of your favorite beverage (or 26 pounds of ice) while keeping your hands free.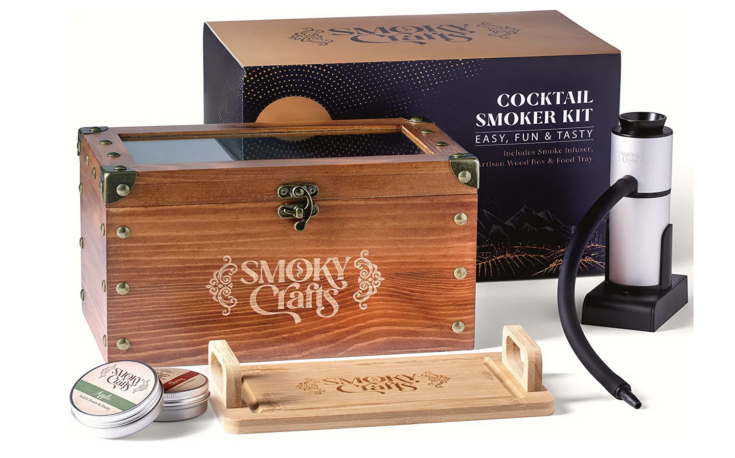 If you have a whiskey or bourbon drinker in your life this craft cocktail smoker kit is for them! This All in One Old Fashioned Smoker Kit Includes Handcrafted Wooden Cocktail Smoker Box, Smoking Gun Food Smoker and Wood Chips and retails for $114.95.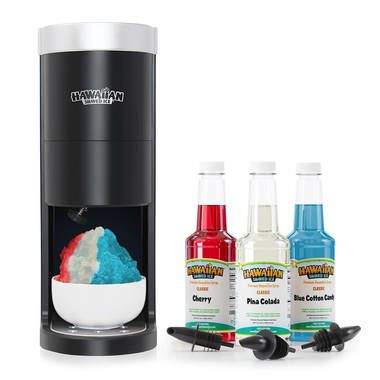 Photo Credit: Hawaiian Shaved Ice
Make shaved ice or snow cones with the HomePro Ice Shaver, or add a dash of Blue Cotton Candy syrup to your freshly squeezed lemonade. Cool off pool side with shaved ice. This is the ultimate gift for the "big" kid aka man in your life!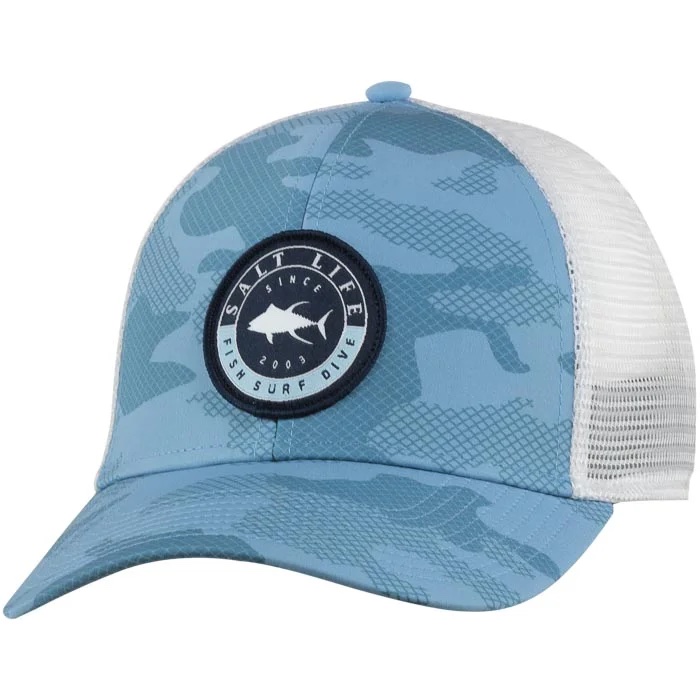 Photo Credit: www.saltlife.com
Does the man in your life love to wear hats? Check out Salt Life and the wide variety of ball caps, beenies, and visors they have to offer. Plus they have FREE shipping on ALL orders over $50!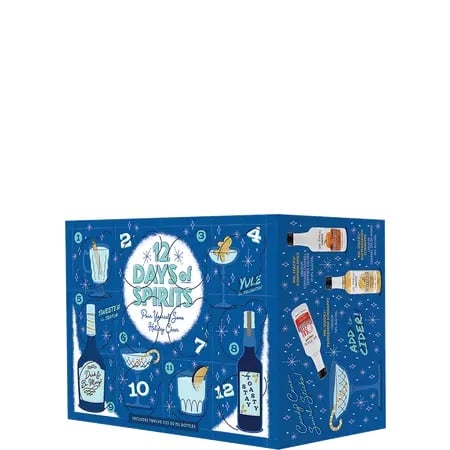 12 days, 12 spirited sips to savor and mix. From King's Creek Whiskey to Largo Bay Rum to Mr. Stacks liqueurs, our spirited selection will keep you cozy all holiday season long. This set is at Total Wine and retails for $19.99.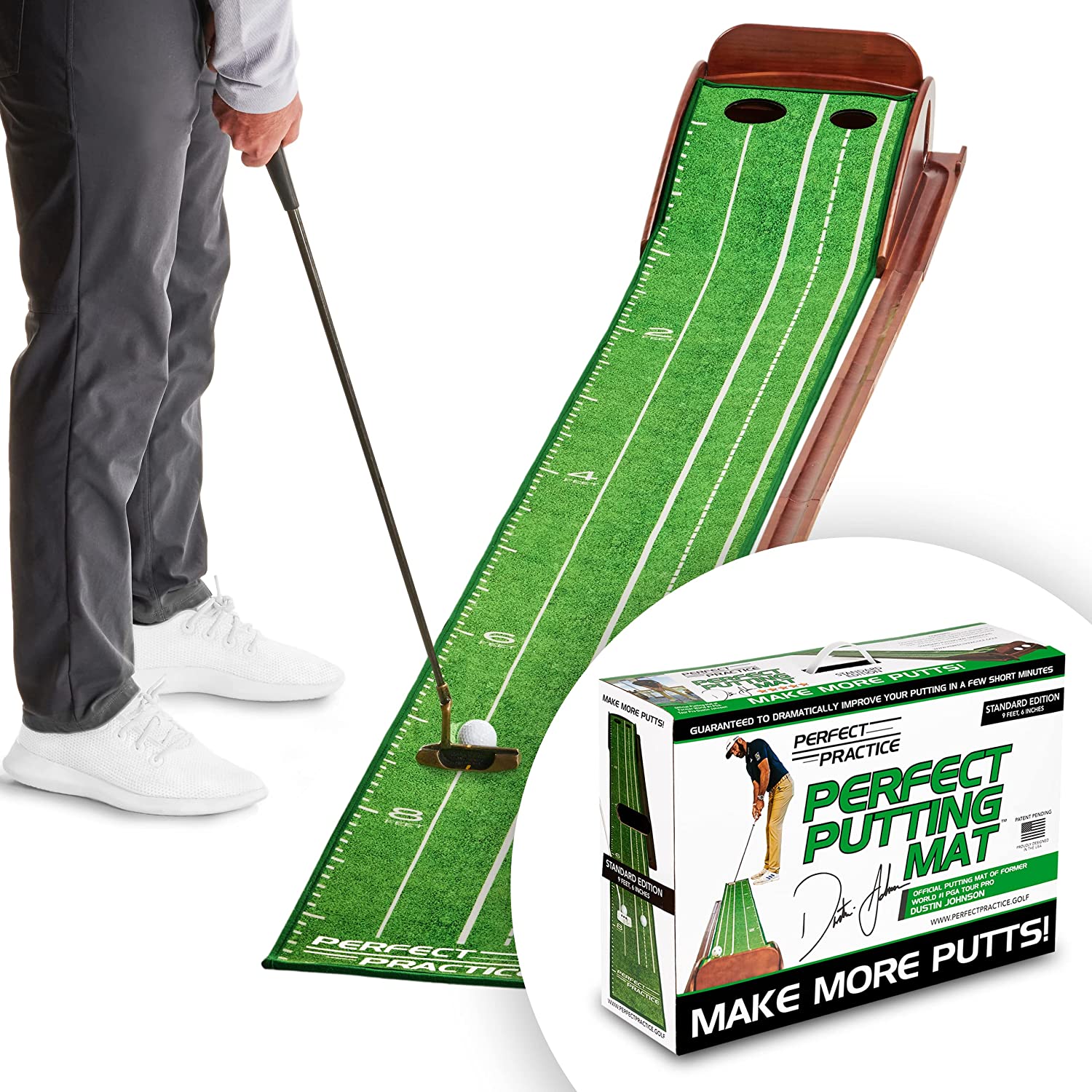 If you have a golf enthusiast you will want to get them this indoor golf putting green. The official golf putting green of former World #1 PGA Tour pro Dustin Johnson, our indoor putting mat enables you to level up your golf game at home, in the office, or on-the-go. This retails for $119.99 on Amazon.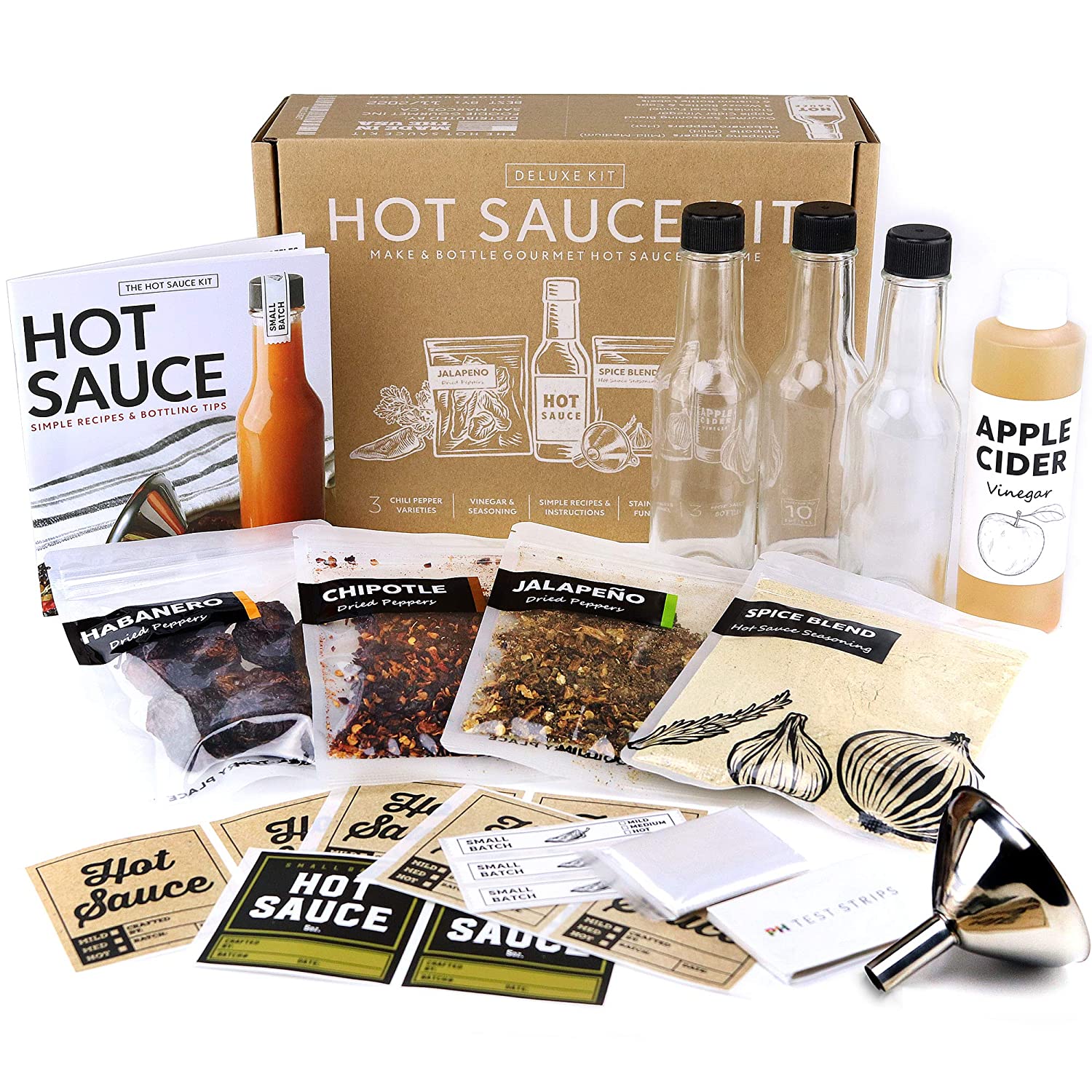 If the man in your life likes spicy things then the Deluxe Hot Sauce Making Kit is perfect for him. It comes with everything you need to make gourmet hot sauce. Makes up to 10 bottles. Voted best Hot Sauce Kit, designed to be simple, Perfect gift for any occasion. Quick & Easy Chef Designed Recipes, Gourmet Spice Blend included, & Bottling instructions booklet included. Made and Packed in the USA. 31 Page Recipe Booklet included. Super Easy to make perfect Hot Sauce.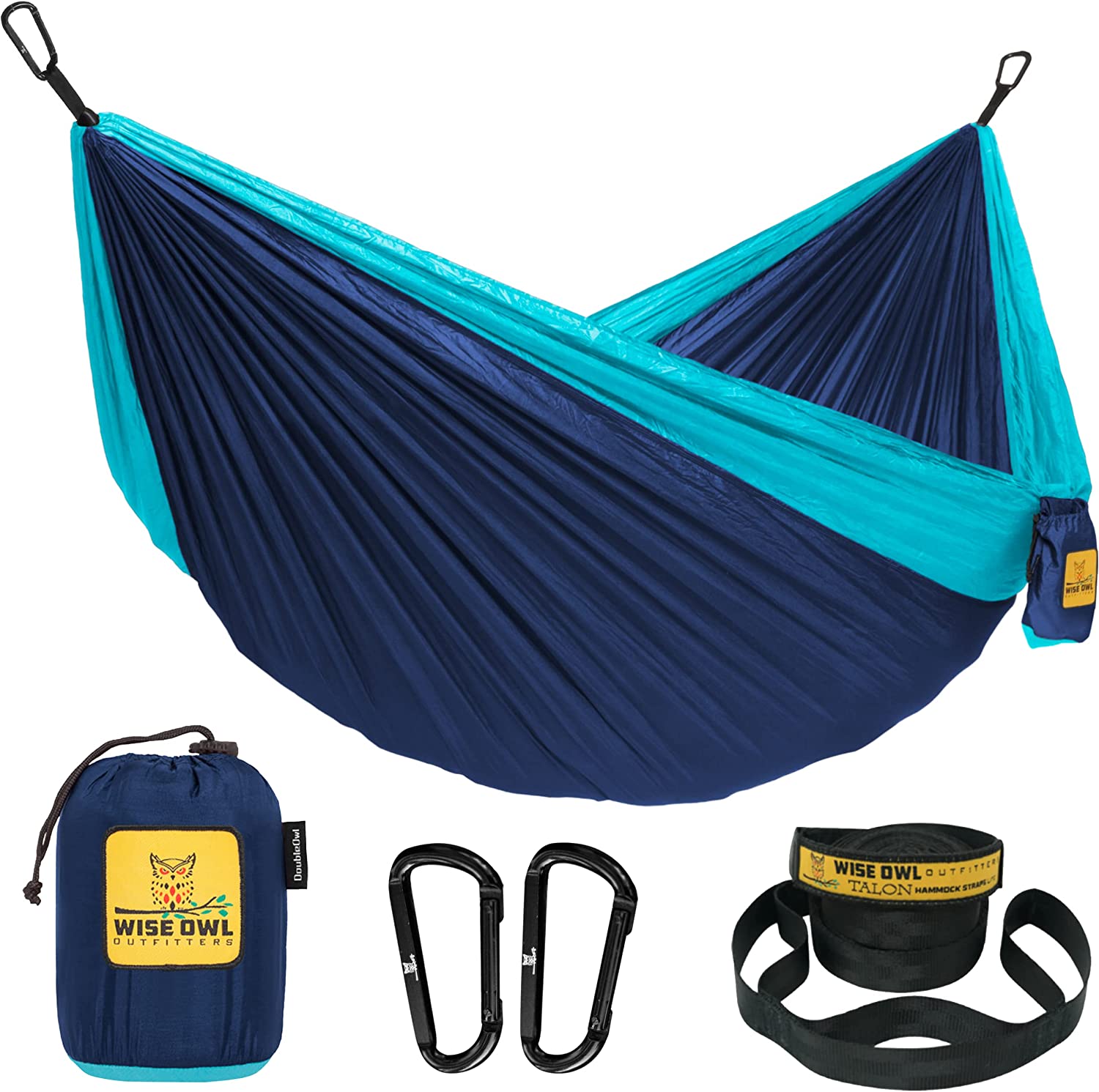 We have a portable hammock and my husband LOVES it. Whether you're relaxing by the fire, sleeping under the stars, or just lounging around this winter camping season, our camping hammock has everything you need to stay comfy and covered throughout the night for your next camping, hiking, or beach trip -- even just lounging in your backyard & patio on a hammock stand!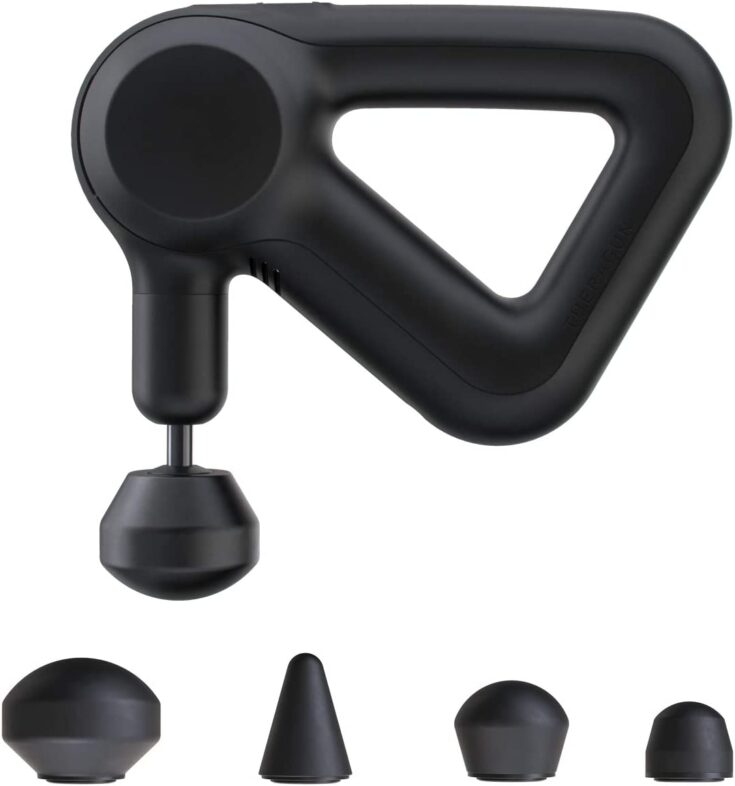 Deep Tissue Muscle Relief: Developed by best-in-class wellness scientists at Theragun, ease pain and tension away with percussion therapy. Control your pressure and speed via mobile app and feel therapeutic results instantly.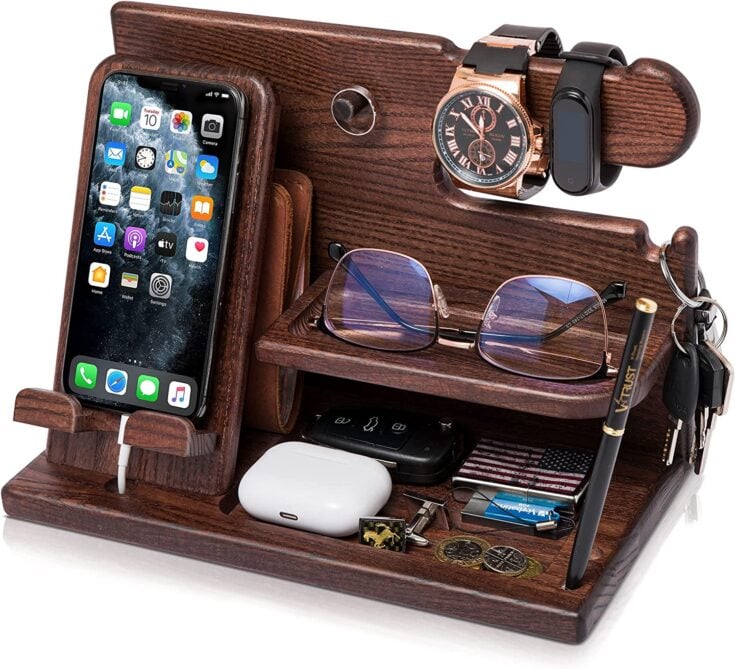 This stand is made of SOLID ASH-TREE and covered with non-toxic protective finishing. Please note! Ash-tree has a very beautiful, unique structure, therefore, the color of the item you bought may be slightly different from the samples on the photo.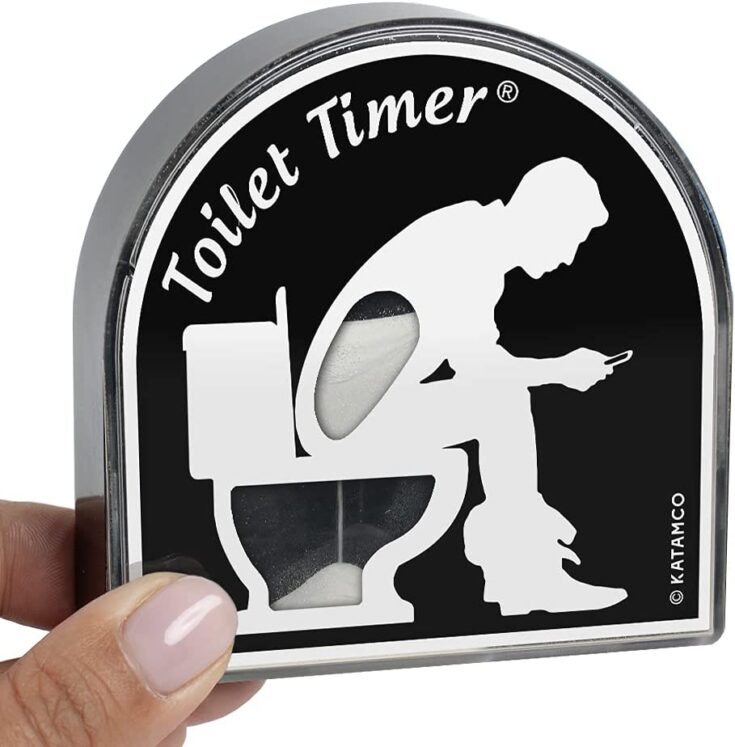 A funny gift that is also on the practical side. No more 40-minute bathroom breaks. It's time to go or get off the pot before legs fall asleep. A unique and functional sand timer that runs for approximately 5 minutes. This timer cost $14.99.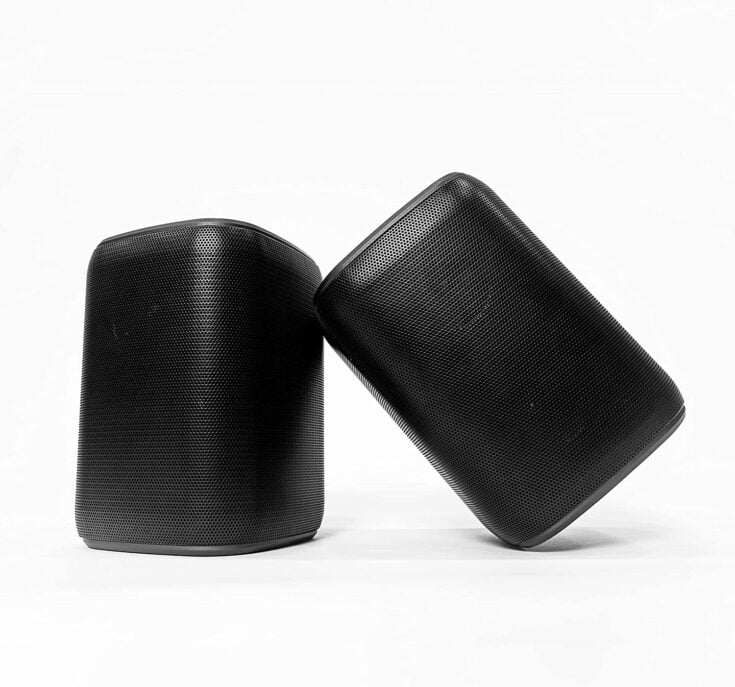 If you are looking for a pricier gift then these wireless portable speakers are the ticket. We own these and love that we can have them in two different parts of the house and have the same music playing throughout! The sound quality is A+! These speakers retail on Amazon for $229.99.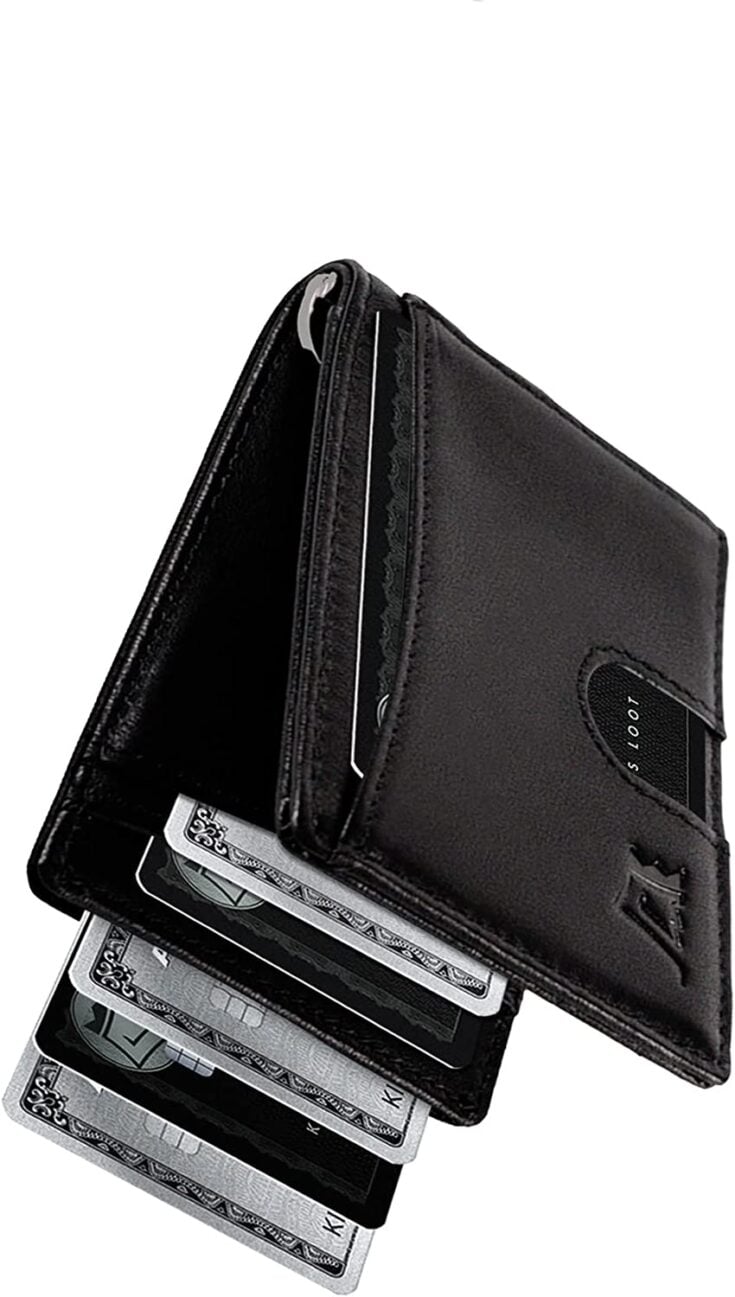 These mens leather wallets are extremely versatile. They can function as front pocket wallets for men, RFID card holder wallet for men, and as minimal wallets for men. The wallets are handmade with the finest full grain genuine leather and fit 1-12 credit cards and plenty of cash. My husband owns this wallet and loves it. It's pricey at $99 but worth it! Plus they have a lifetime guarantee.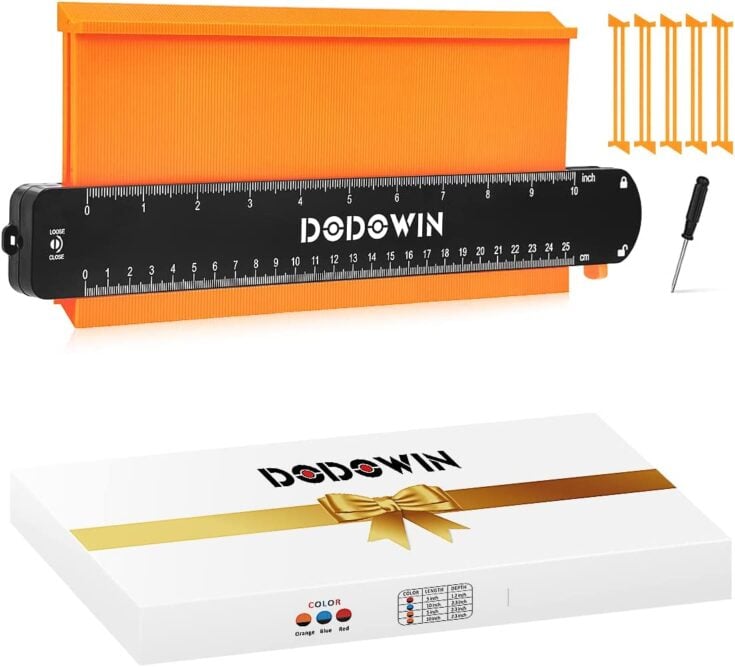 The Profile Gauge is a good helper for people tiling, duplicating, cutting any objects or even doing home decoration and DIY projects. You just press the contour gauge on one of the shapes. Trim outline and cut into shape, your work more convenient and improve efficiency. My husband has this and loves this whenever he has to cut angles, corners, or anything else with an odd shape. This reftails for $25.99.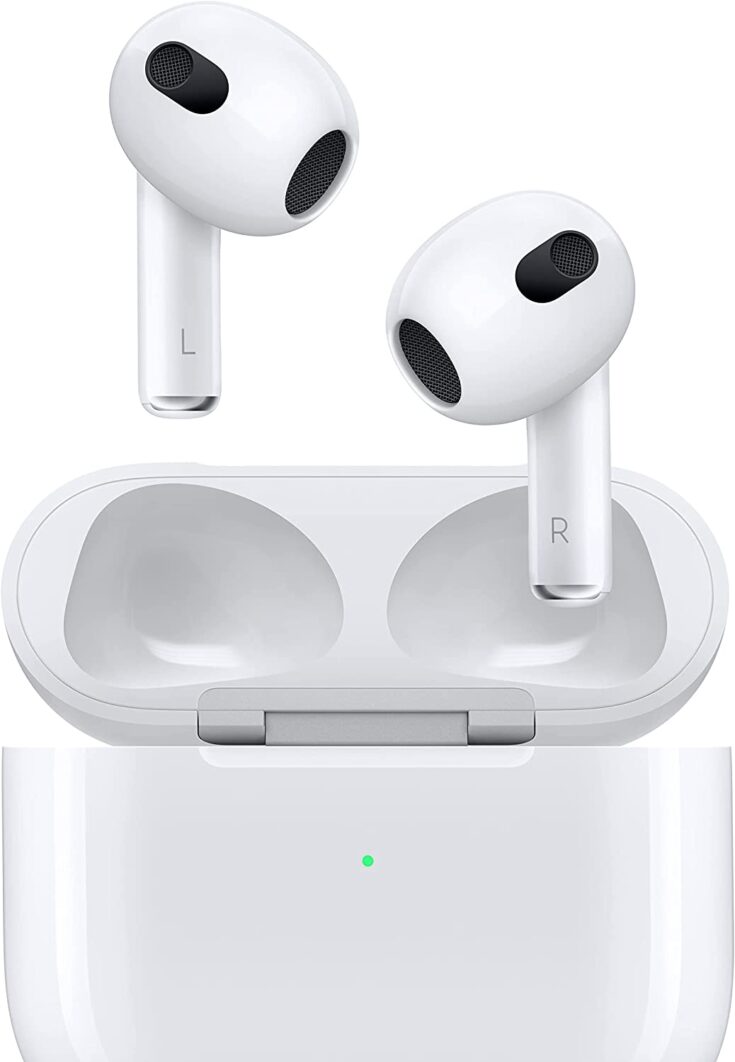 Photo Credit: Apple via Amazon
My husband is on his cell phone all day. I upgraded his corded headphones last year to Apple Air Pods and he has never went back to the cord. He loves them as do I. This is such a versatile gift and prices range from $79-149 depending on the generation model you purchase.
DIY Outdoor Gifts
Looking to make something instead? Here are a few of my favorite DIY outdoor gifts you can make for the man in your life.
Don't forget to FOLLOW ME on Facebook, Pinterest, and Instagram, and subscribe to my email list!