Thank you Martha Stewart Living for sponsoring todays post. As always, all opinions are my own.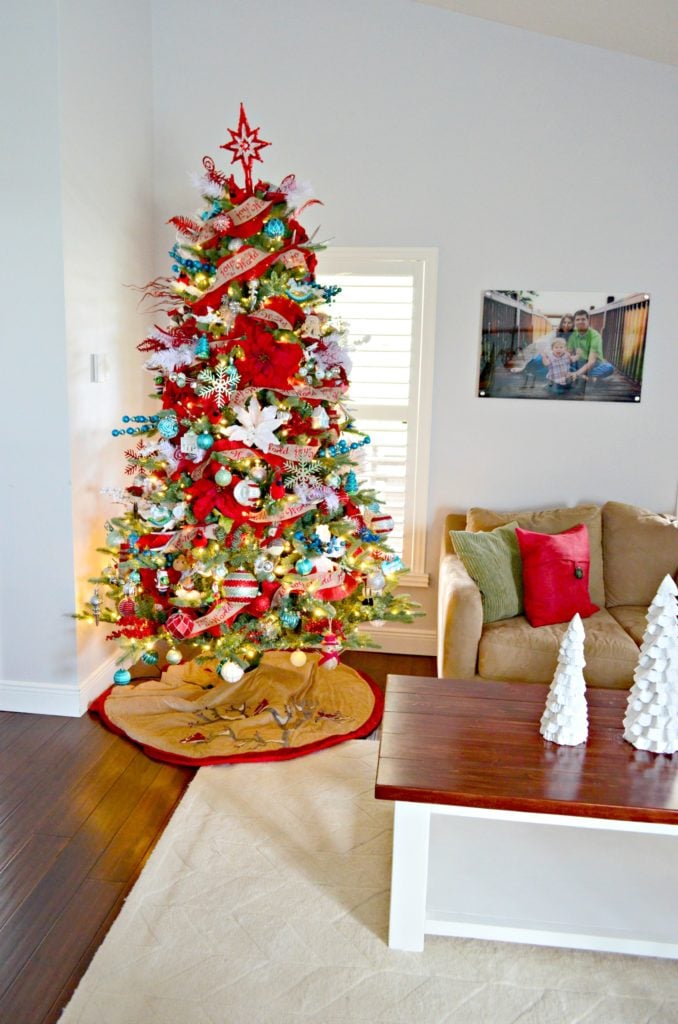 It's the most magical time of the year and I'm so excited to reveal my 2017 Whimsical Christmas Tree. The past two years I've stuck with a red, gold, brown, (and last year I added white) theme. This year I'm back at adding a little more color to my tree and a blend of some old and some new. When I spotted the Christmas Morning collecting by Martha Stewart Living found exclusively at The Home Depot I knew this was the color scheme I wanted for this years Christmas tree. I still stuck with the red and white but added in silver, a light green and turquoise. I'm loving the wide variety of colors on my tree this year.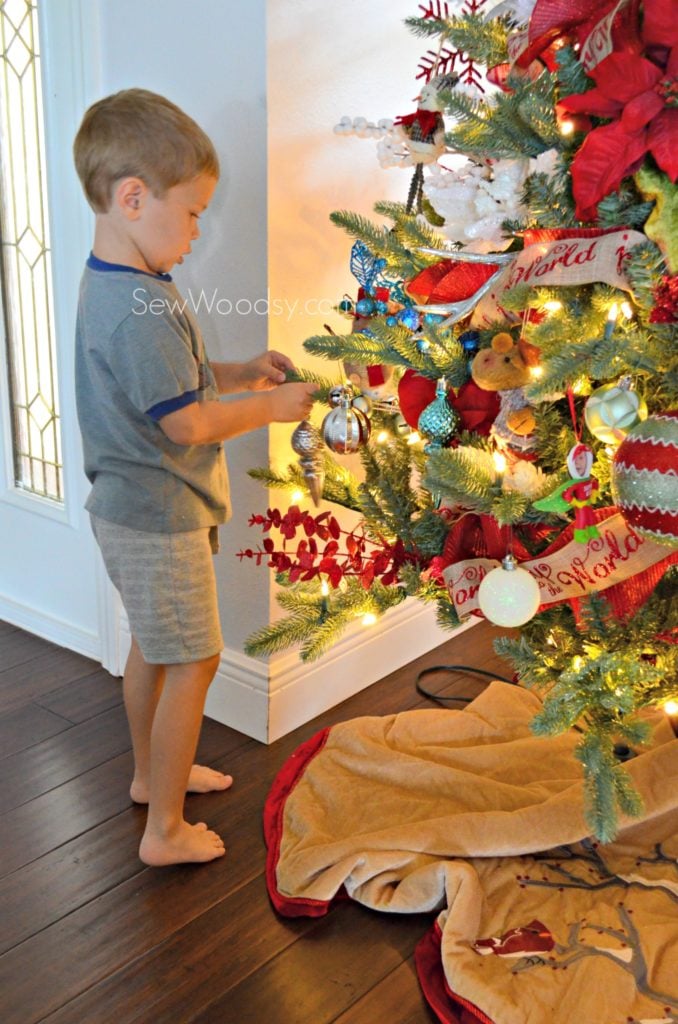 My son is also at a magical age where his innocents just shines through. He is also at the age where he NEEDS to help with EVERYTHING. I really try my best to let him help with as much as possible. I give the smallest task and he loves it. At first I tried handing him an ornament with a hook on it and he absolutely refused. He needed to put the hook on too and before I could even show him he has already mastered putting the hook on the ornament and placing the ornament on the tree. I'll admit, some of the ornaments are not exactly where I would place them–but I'm trying to let my OCD self breathe and let go as best as possible.
In past years, I've had a beaded deer on top of my tree. This year–he absolutely insisted on a star. I fully used his wanting to put the star on the tree to my advantage and may have held it over his head for a few days until we were ready to put the star on.
My husband placed him on his shoulders, and they stood on a latter together. I do not recommend or condone this. Just FYI! I had a slight heart attack when I saw what they were doing.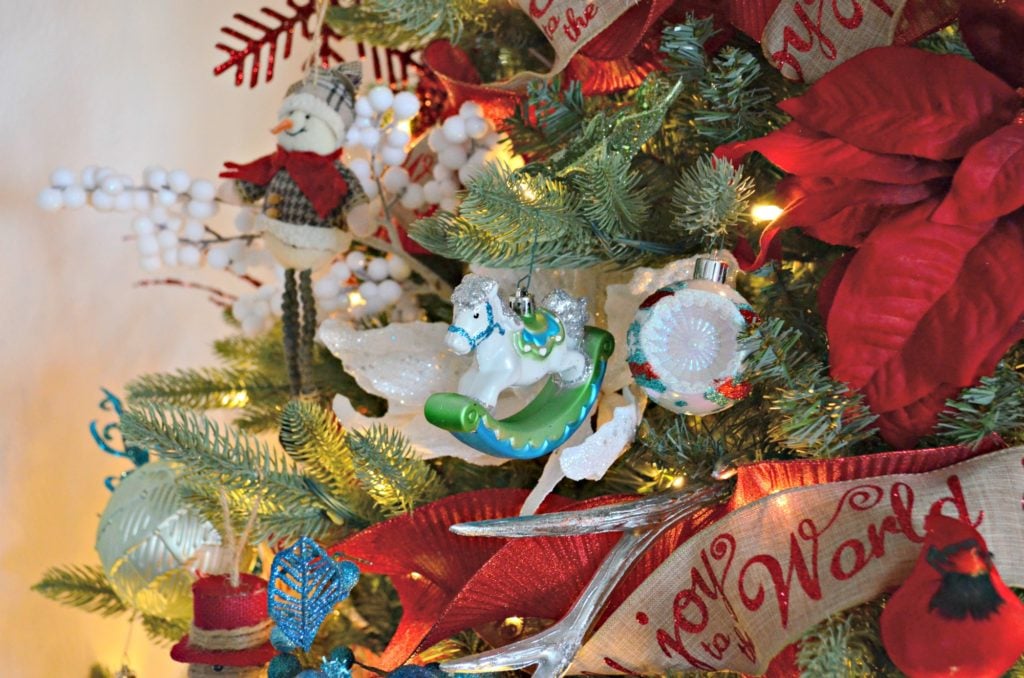 Loving the rocking horse ornament that we added this year.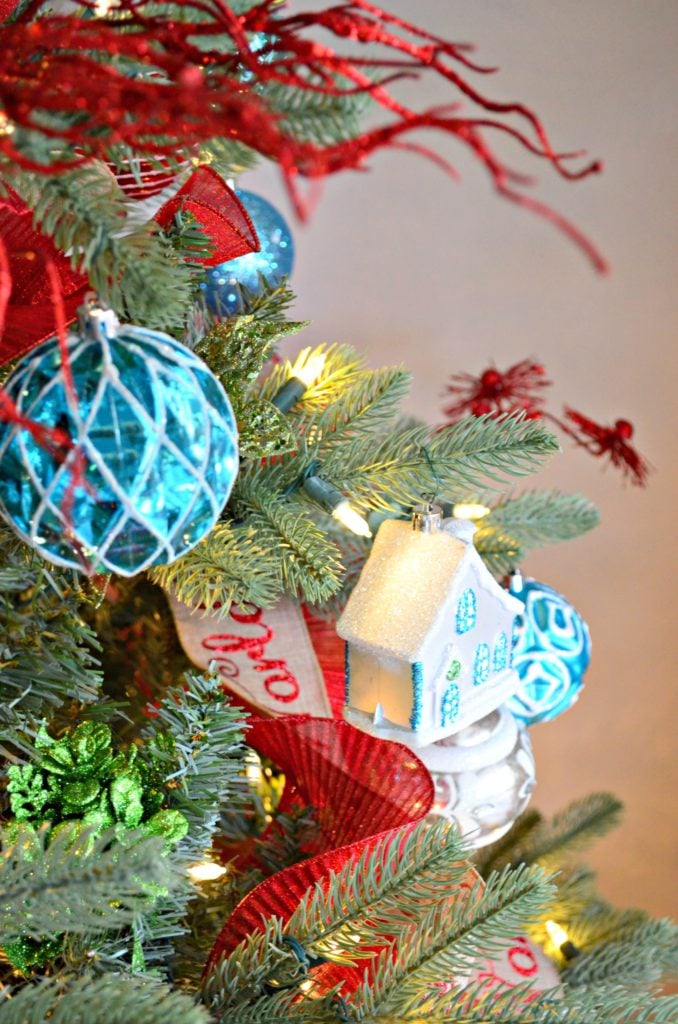 And this little cozy house, too!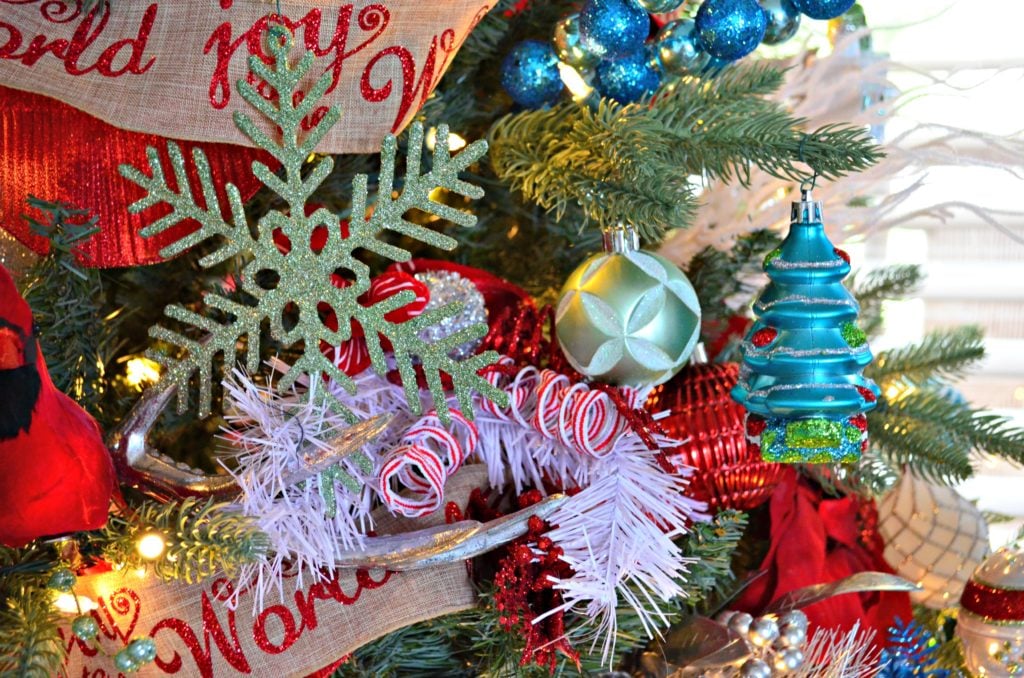 Loving the MSL Pepper Berry Lane Greenery Stems. I love that they contain a few pieces of filler and not just one single color. I know I'll be able to use these with quite a few of my tree creations in the future!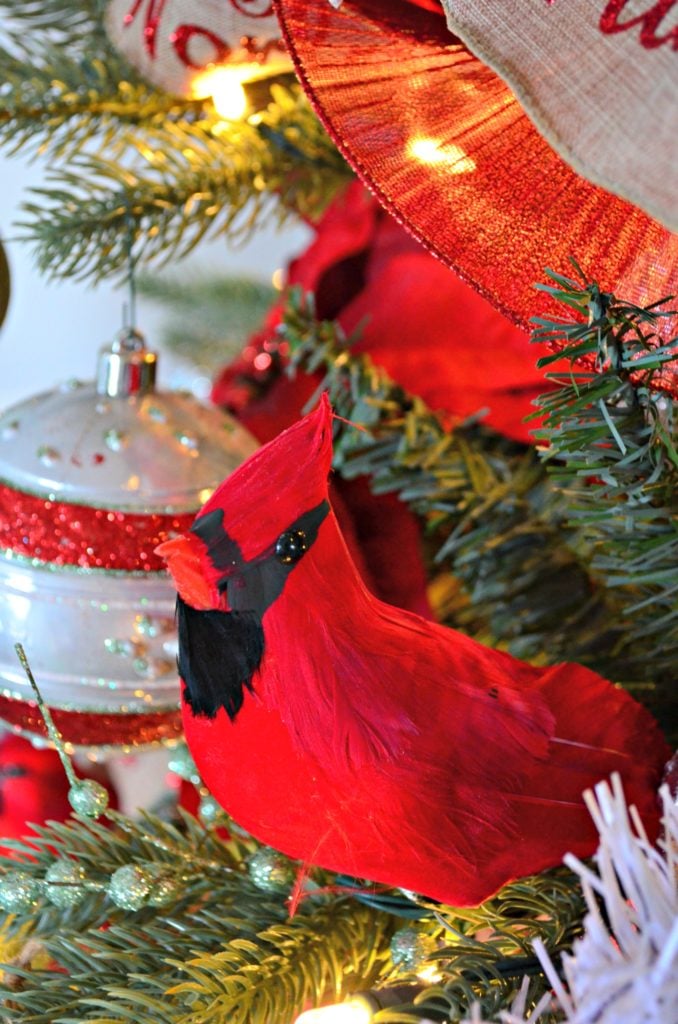 I also always add cardinals to my tree every year. They symbolize my grandmother who is no longer with us. It always makes me feel like she is watching over us during the holidays.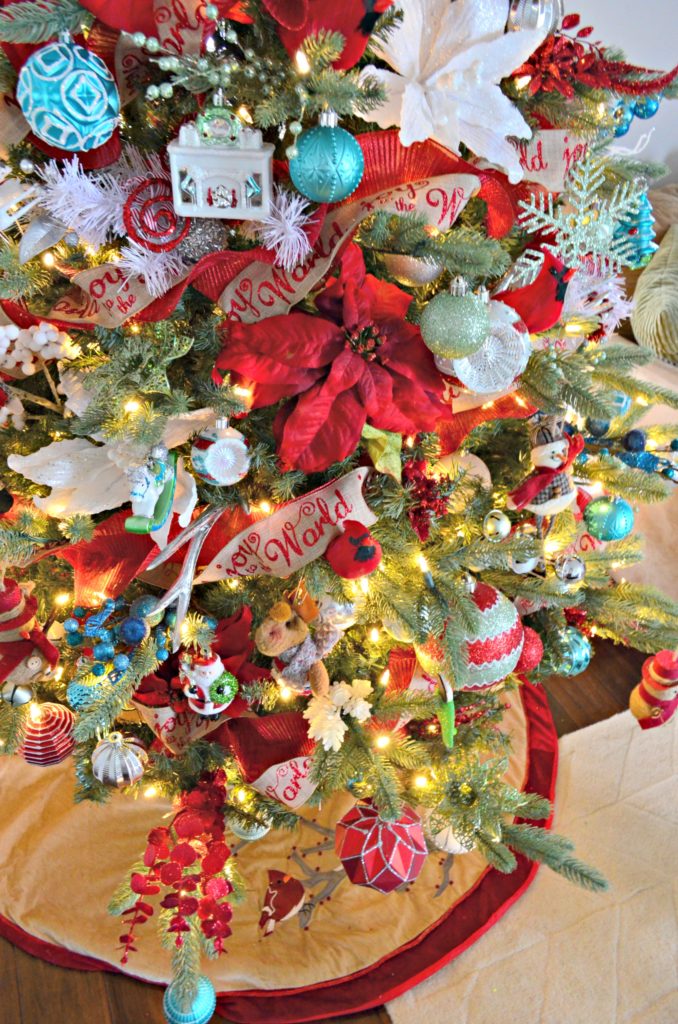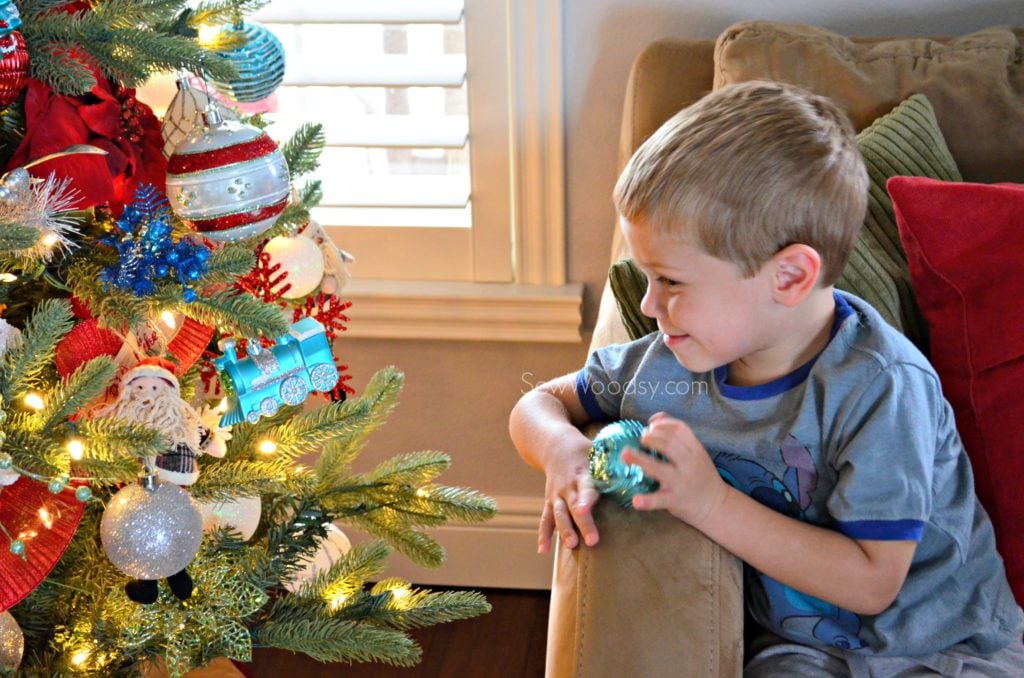 I wrote a post a few years back about making your tree toddler friendly. My tree is still very much toddler friendly with the no-shatter ornaments thanks to Martha Stewart Living and the added softer ornaments. So far he's doing pretty good with not touching and playing with the tree too much.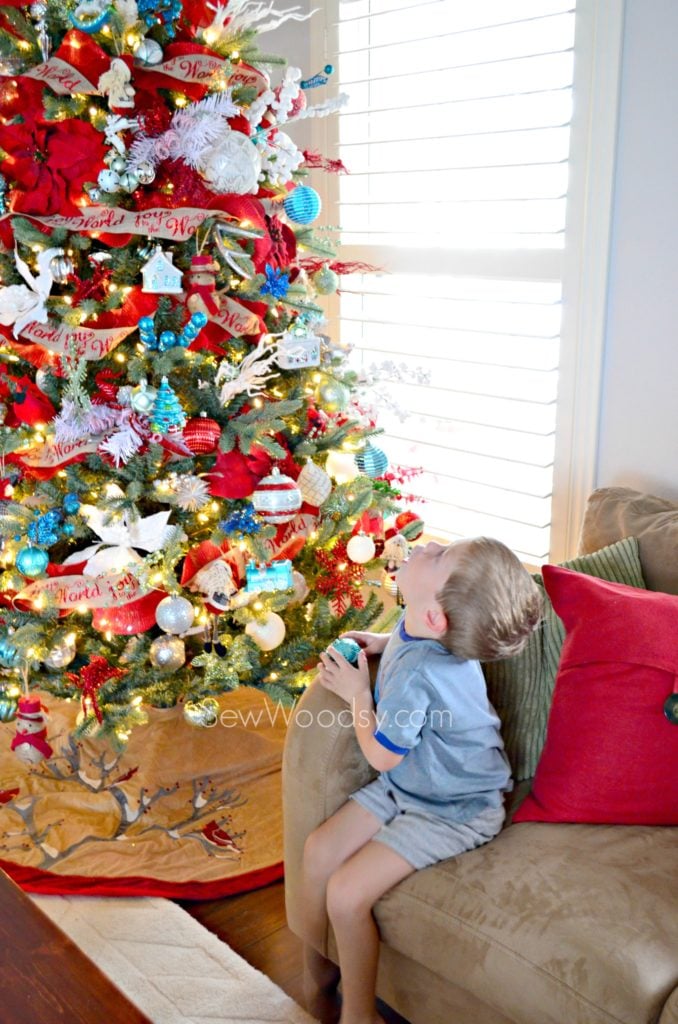 He loves to just "sit and look at the tree" and asks us multiple times a day to do it. The minute he wakes up he turns the tree lights on and they stay on until we go to bed most days.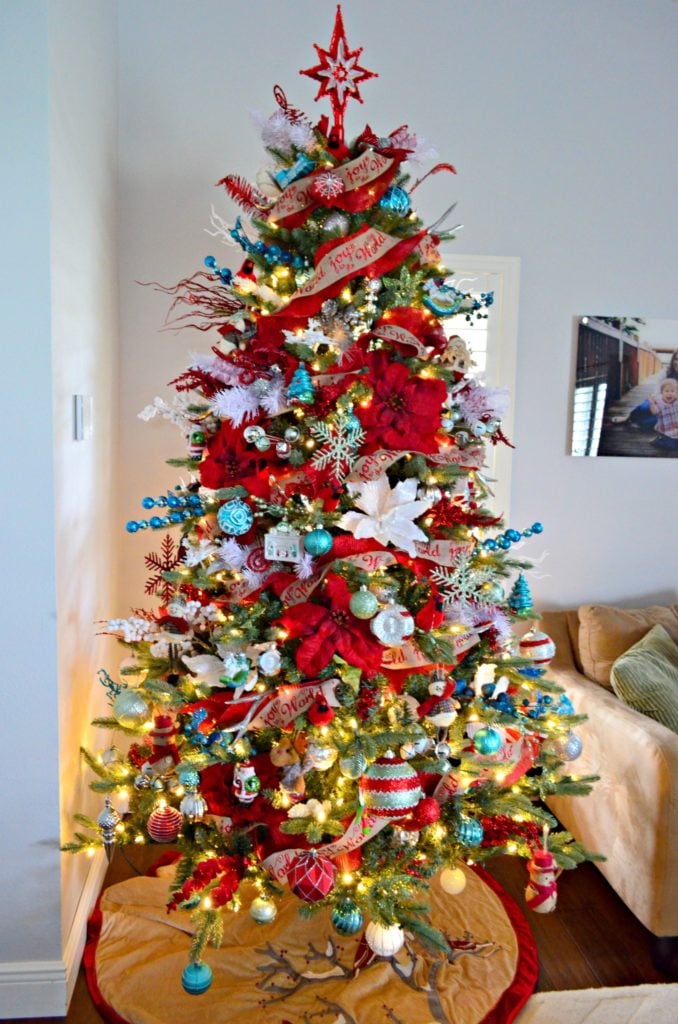 I'm in love with our tree this year, just as I am every year. And I always think that I can't create an even better tree the following year and somehow I still manage to do so.
Shop this post: Martha Stewart Living Christmas Morning Shatter-Resistant Ornament (100-Count) | Martha Stewart Living Christmas Morning Ornament Set (19-Count) | Martha Stewart Living 2.3 in. Christmas Morning Shatter-Resistant Ornament (101-Count) | Martha Stewart Living 12 in. MSL Pepper Berry Lane Greenery Stem