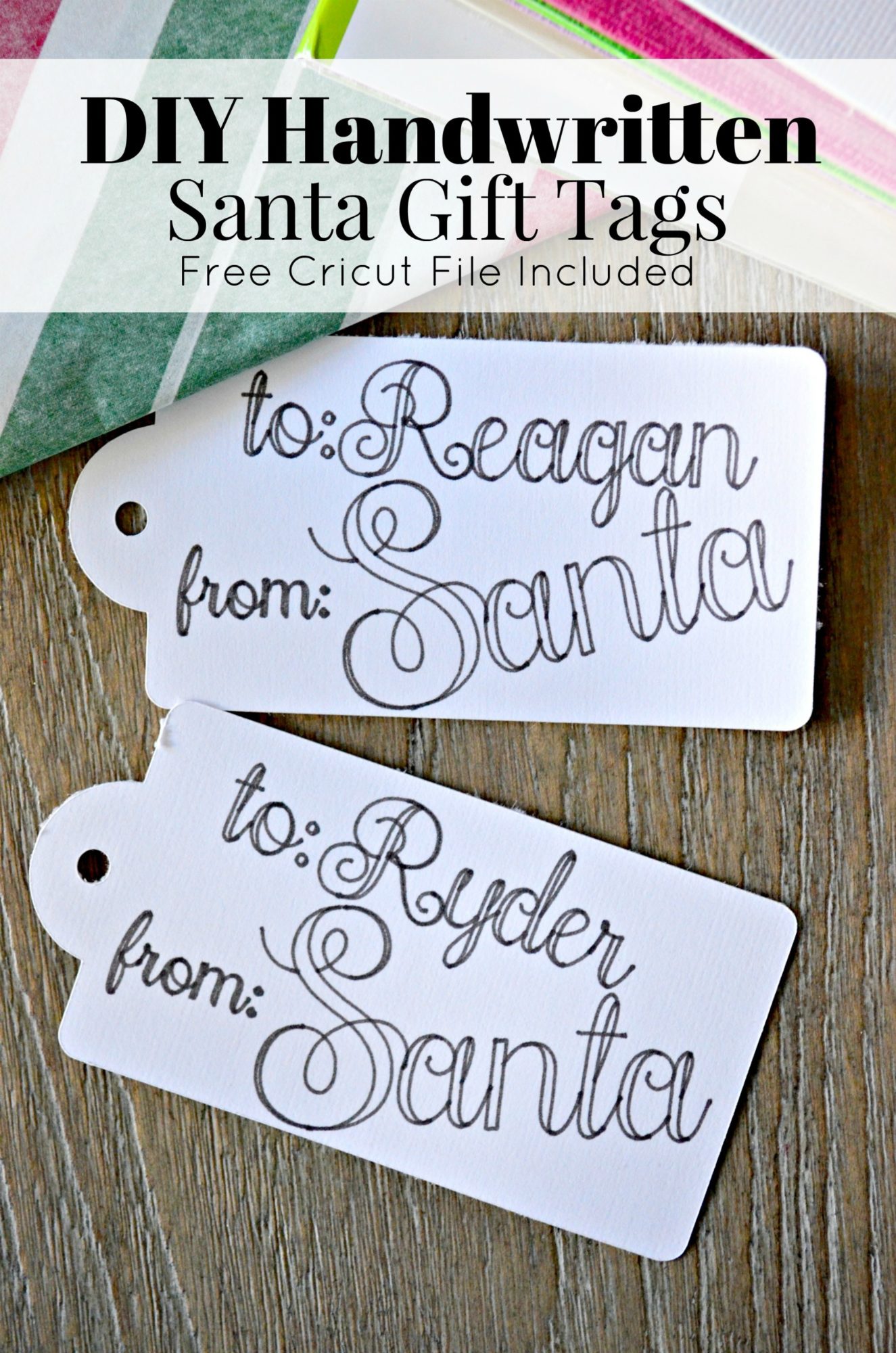 I'm so crazy excited about these easy to make Santa tags. I started to thinking about it the other day–pretty soon my child will be able to decipher between my handwriting and others handwriting which will make it that much harder to pull off "Santa". That's when the lightbulb went off. "Hello, I can make custom Santa tags using the Cricut". After just a little bit of playing around I was able to create a gorgeous tag file that I'll be able to use for years to come. Best of all–if you own a Cricut you can make these too!
Supplies: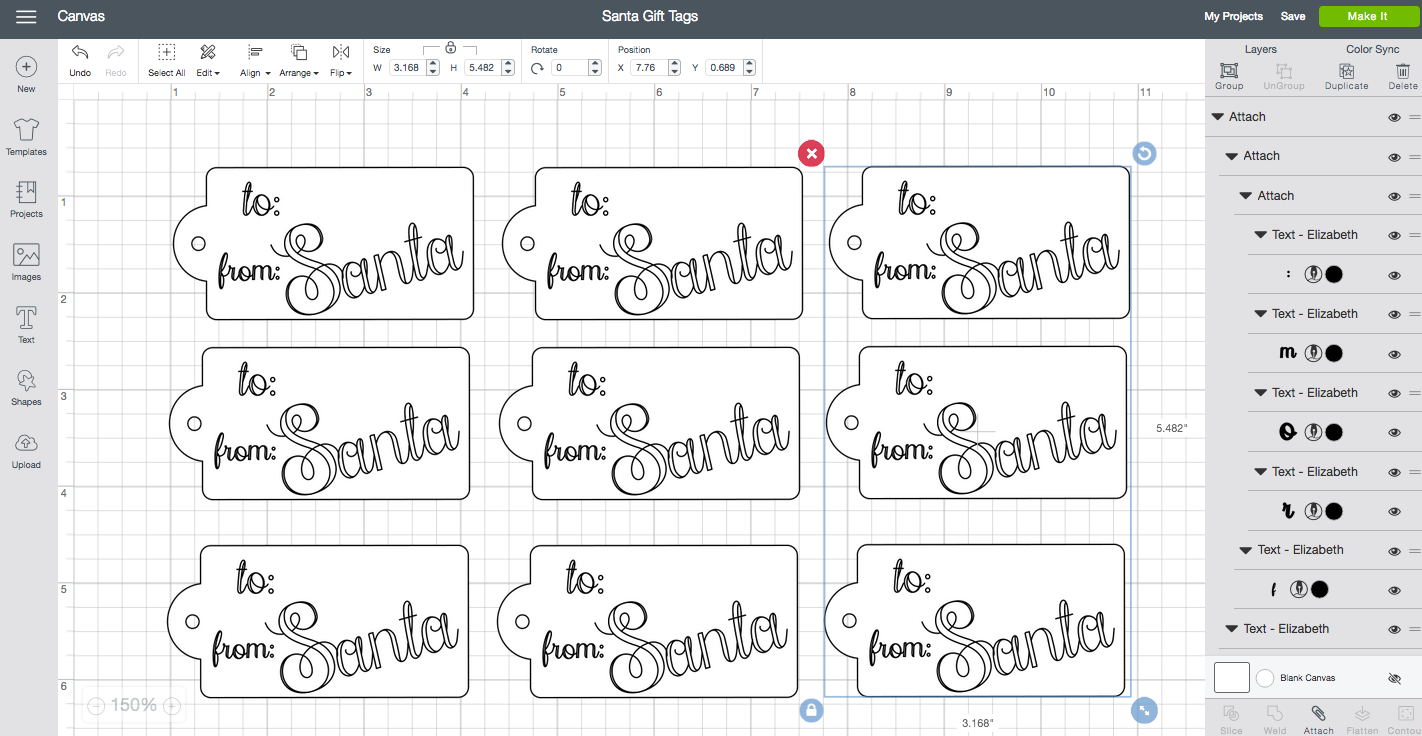 Open up the "Handwritten Santa Tags" file in Cricut Design Space™. Then, add your childs name (make sure to weld and attach to the tag). I used the Elizabeth font found in Design Space. If your an Access member you can use this with your monthly membership. Once your done adding the name(s) to the tags then it's time to cut and write.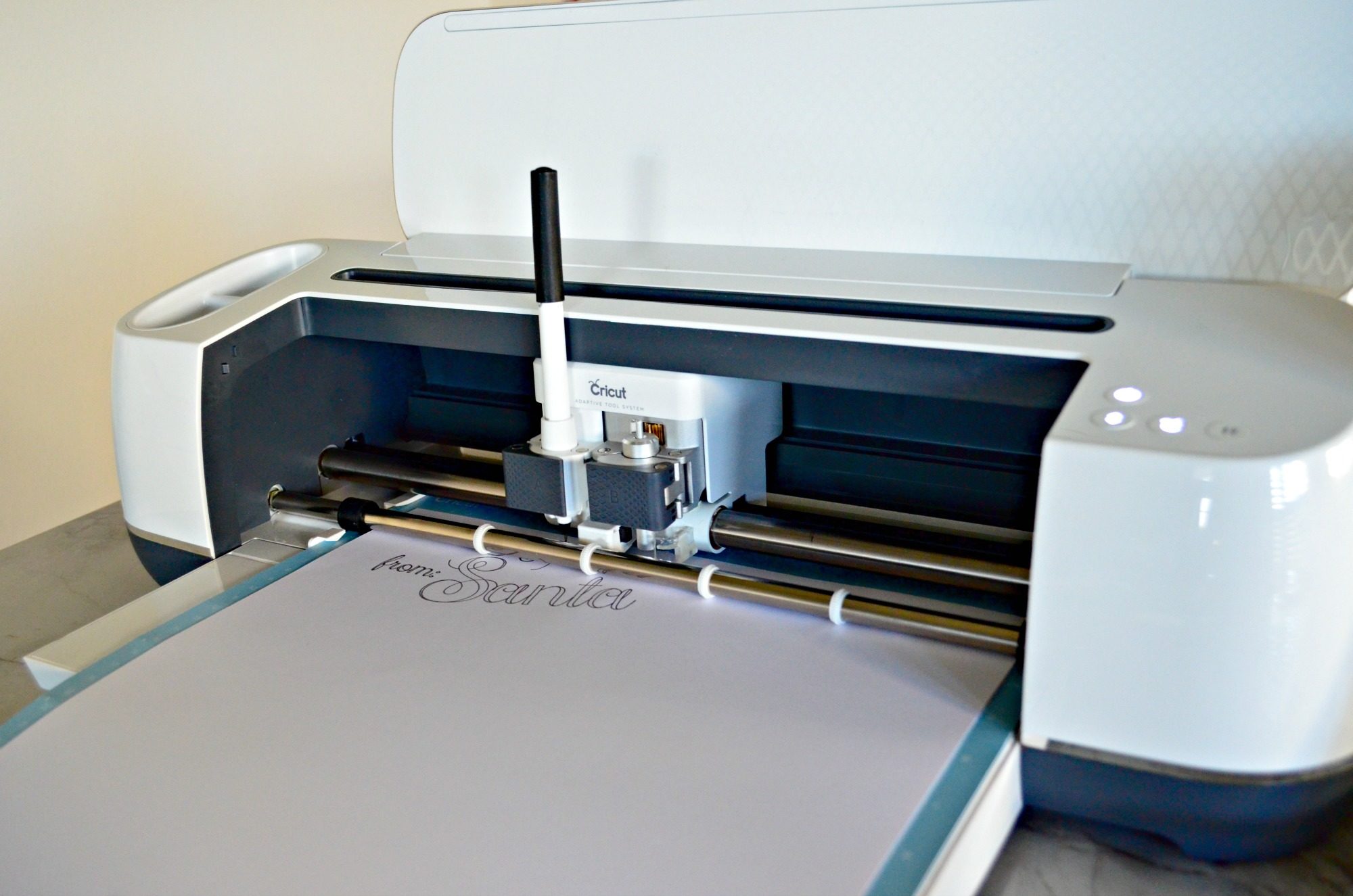 First up, set up your Cricut Maker. Grab the paper you want and the color pen! Place the paper on the lightweight grip mat (blue mat) and let the Cricut do the rest.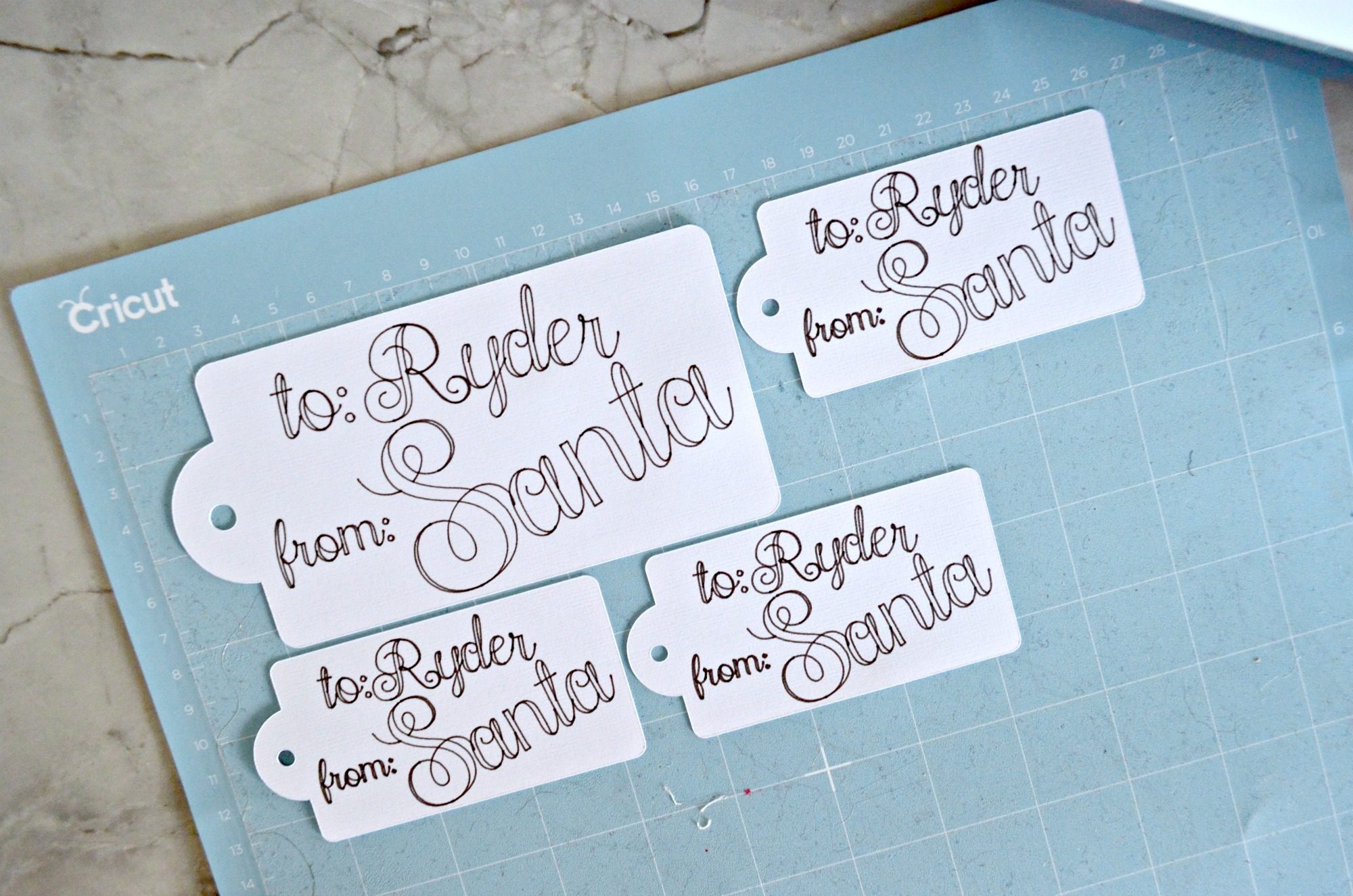 Super super simple project done in just minutes. I love that you can make various sizes for the various sized gifts! The big tag was perfect for my son's bicycle this year. I added a big red bow and Santa's job was done.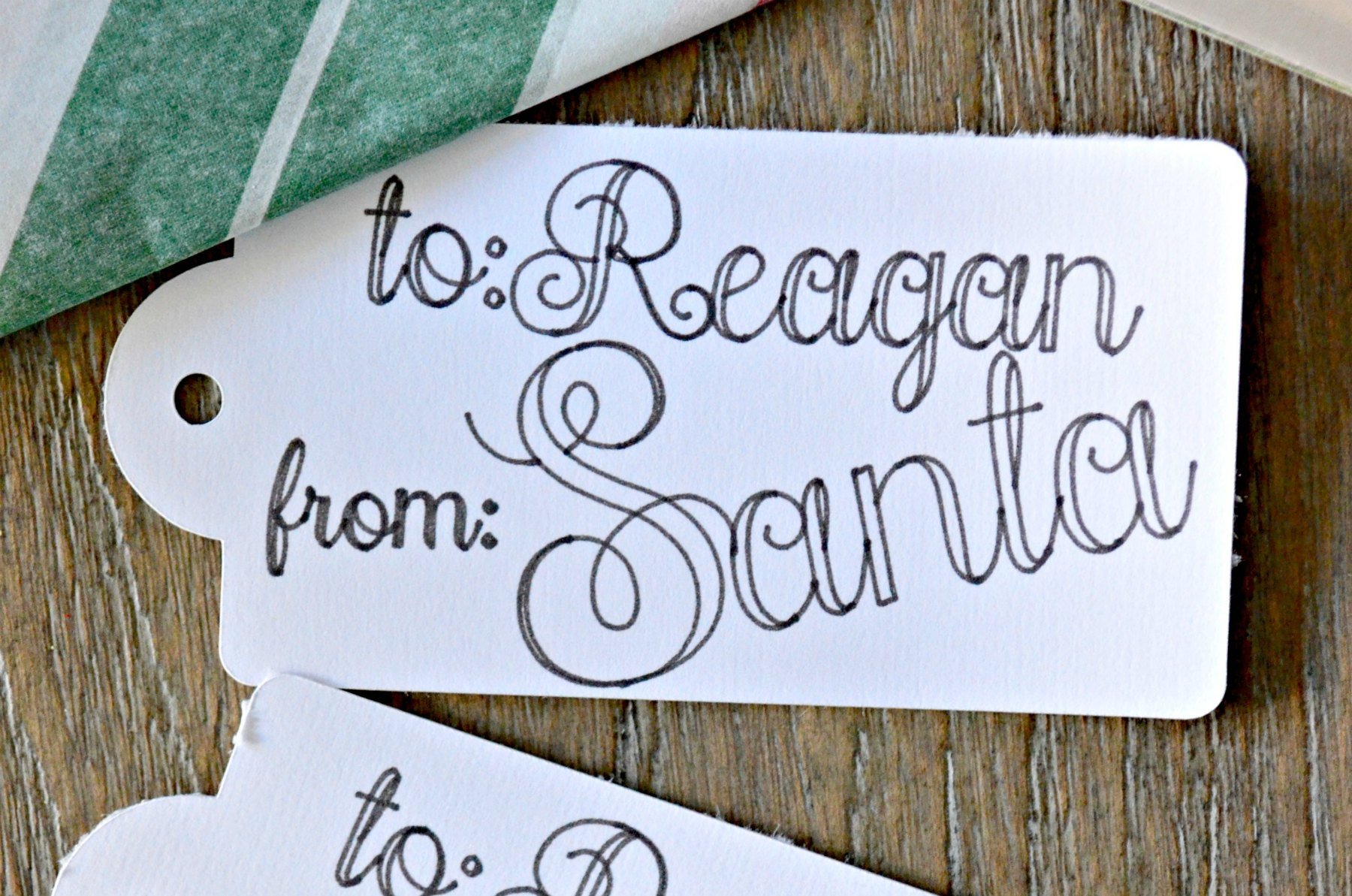 So if your looking to continue the magic of "Santa" and you own a Cricut then you'll definitely want to make these easy DIY Handwritten Santa Gift Tags.