This is a sponsored conversation written by me on behalf of Cricut. The opinions and text are all mine.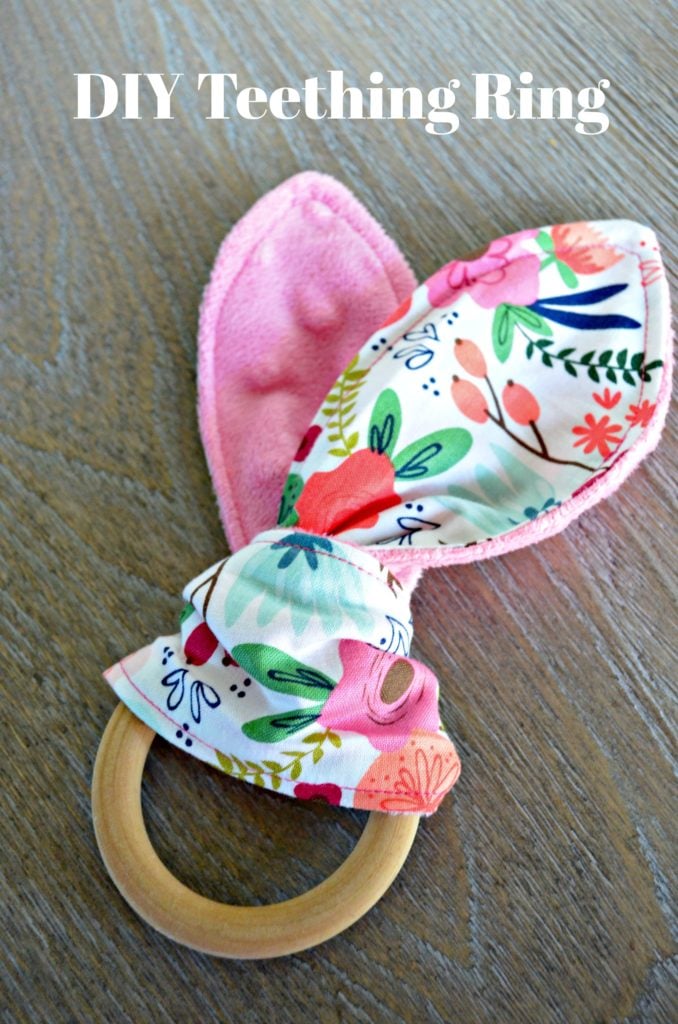 I'm currently dealing with the dreaded teething stage with my darling little girl. She wants to chew on anything and everything she can in order to get any sort of relief. Sweet thing has not one, two, or three teeth trying to break through–she has SIX! Sleepless nights and cranky days are what I'm currently dealing with. I knew that the first thing I wanted to make using my new Cricut Maker was the teething ring. It's a super simple sewing project and got my feet wet using the fabric function on the Cricut Maker. Best of all, I made this project in a half hour from start to finish! I finished it up just as my cranky little one woke up from a very short lived nap. Perfect nap time starter sewing craft then anyone can make!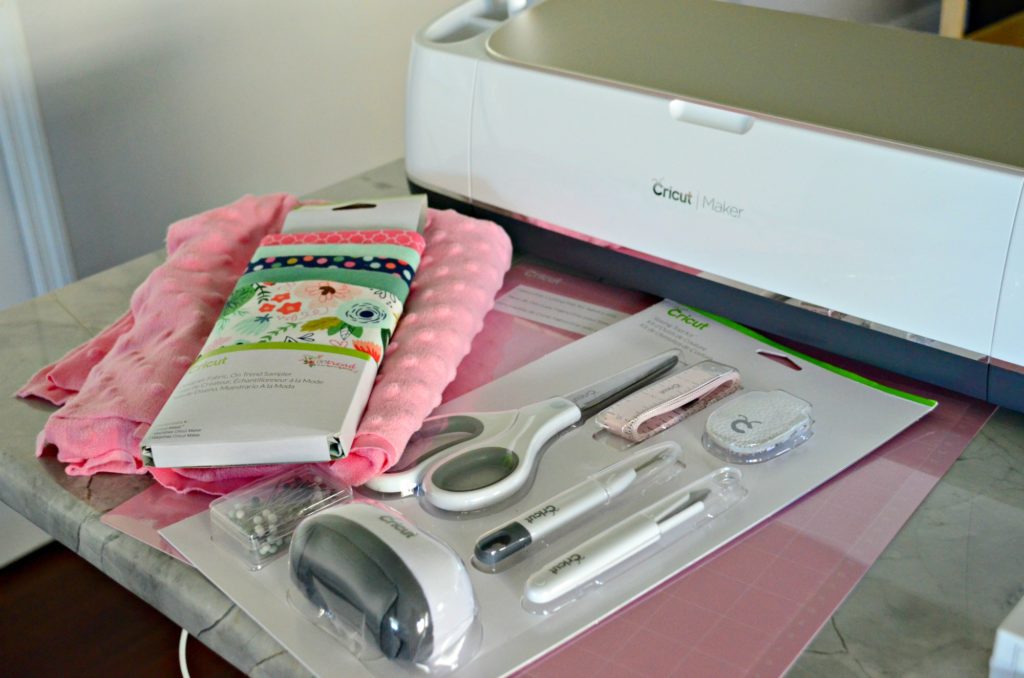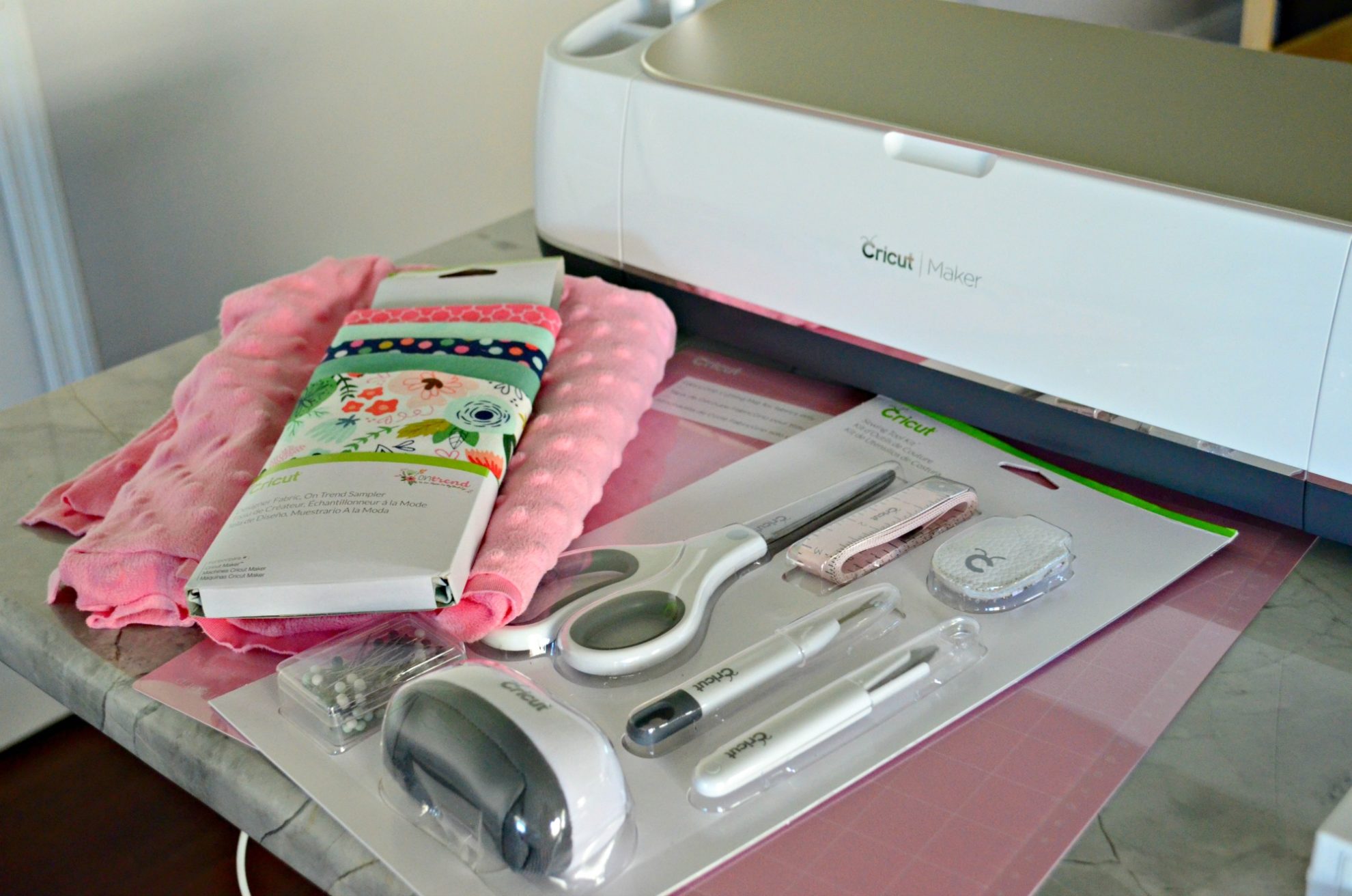 Supplies:
Teething Ring pattern in Cricut Design Space
Cricut Designer Fabric, On Trend Sampler
6 x 22 in. Minky Fabric
Cricut Sewing Kit
Sewing Machine
3-inch wood teething ring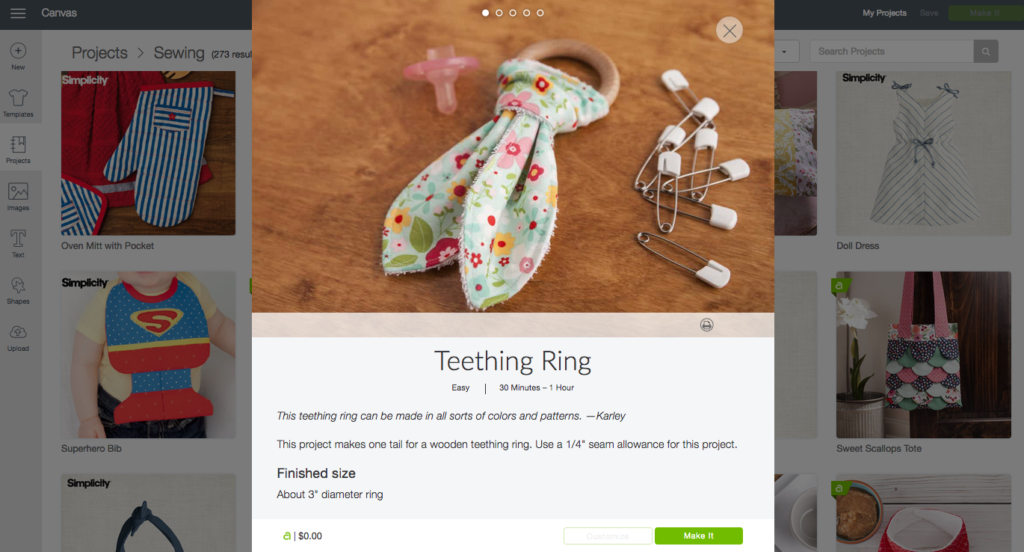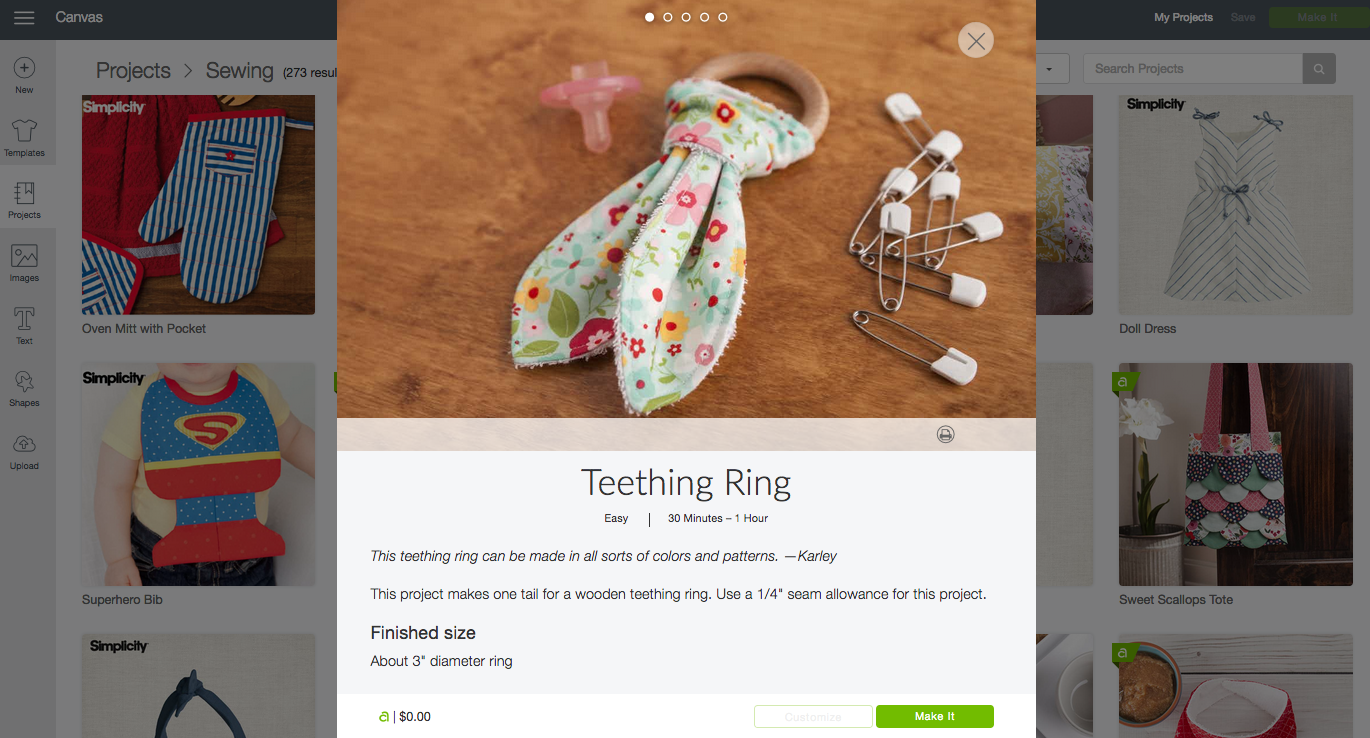 Then follow the prompt for the Teething Ring pattern in Cricut Design Space. Every sewing project comes with a supply list, a cut list, and directions. The more intricate projects have downloadable PDF instructions.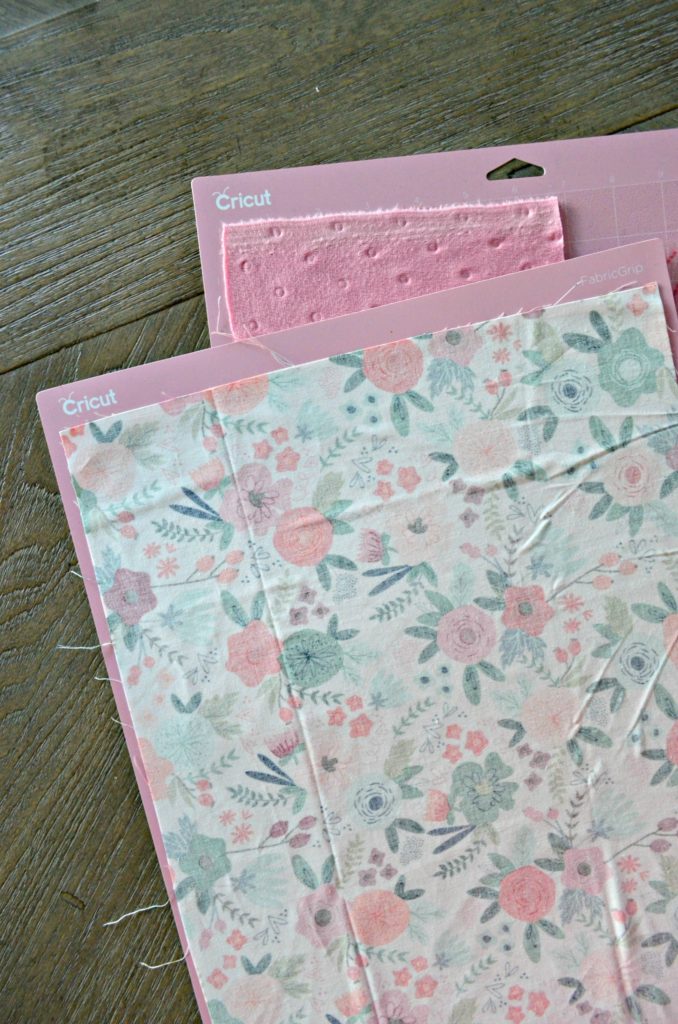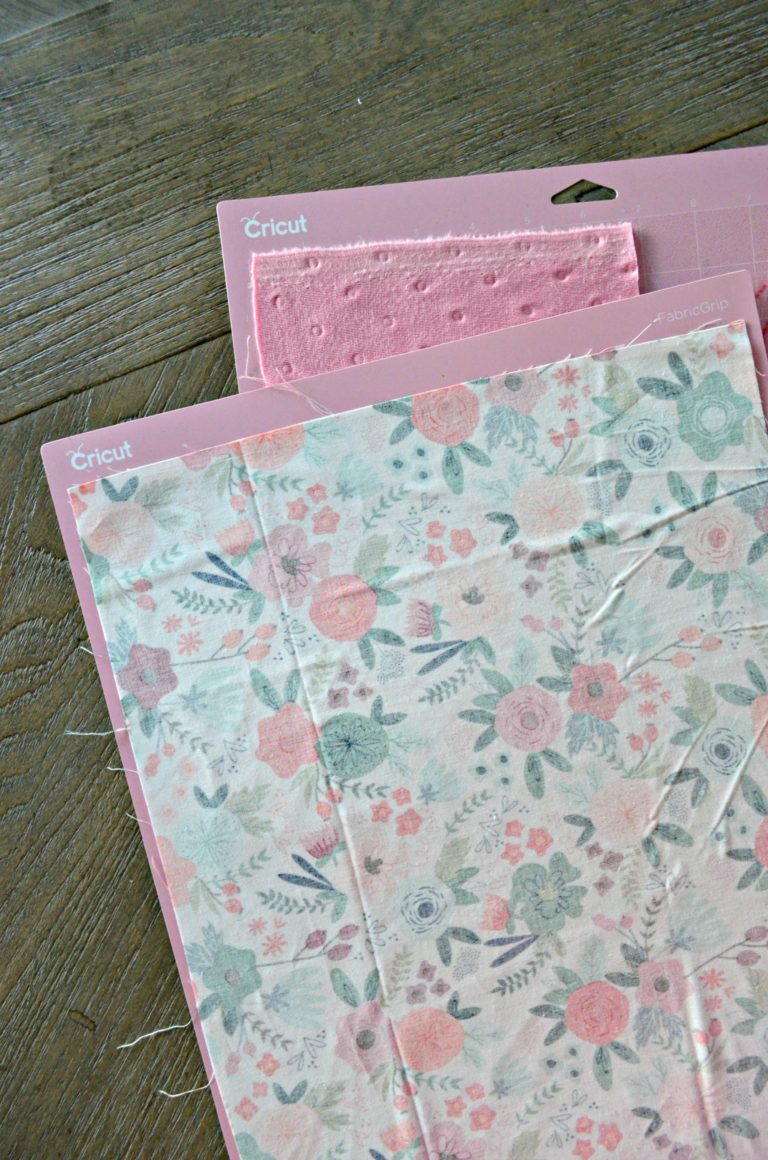 Cut the fabric to the size of the Cricut 12 in. x24in.FabricGrip™ Mat.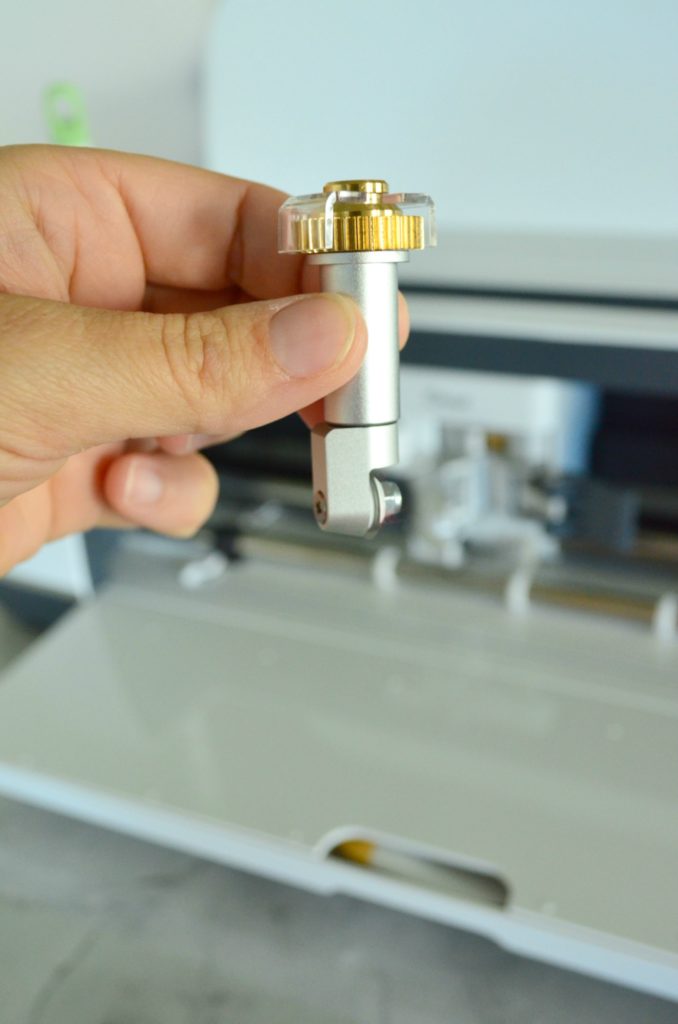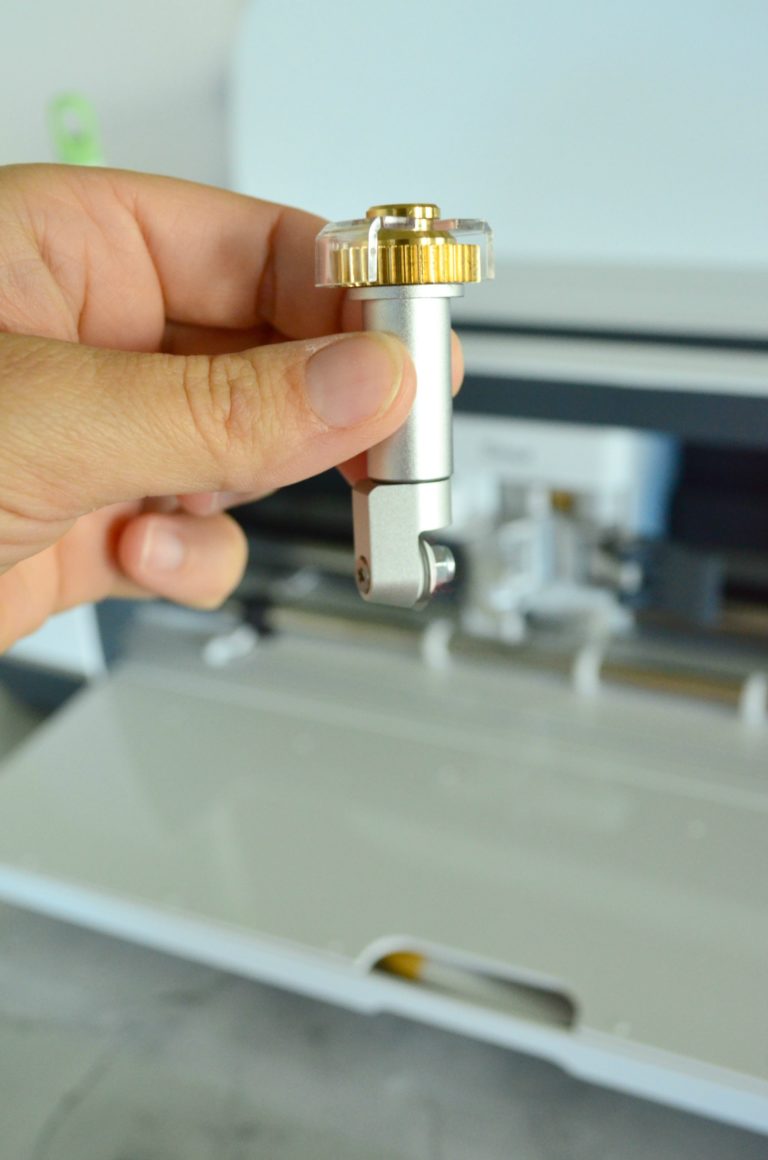 Place the rotary blade in the Cricut Maker.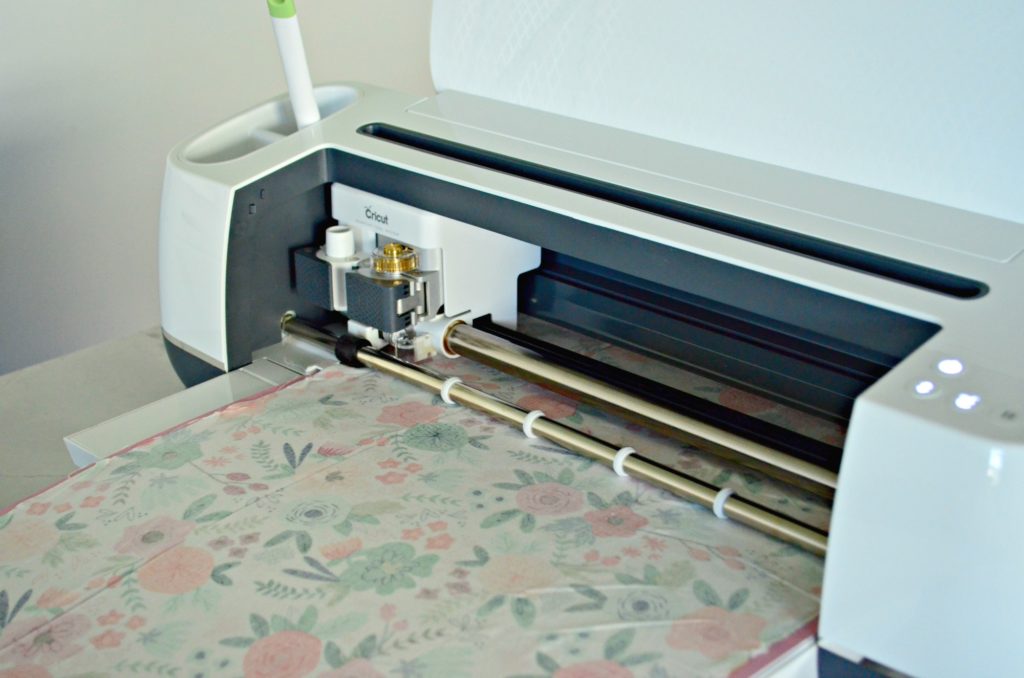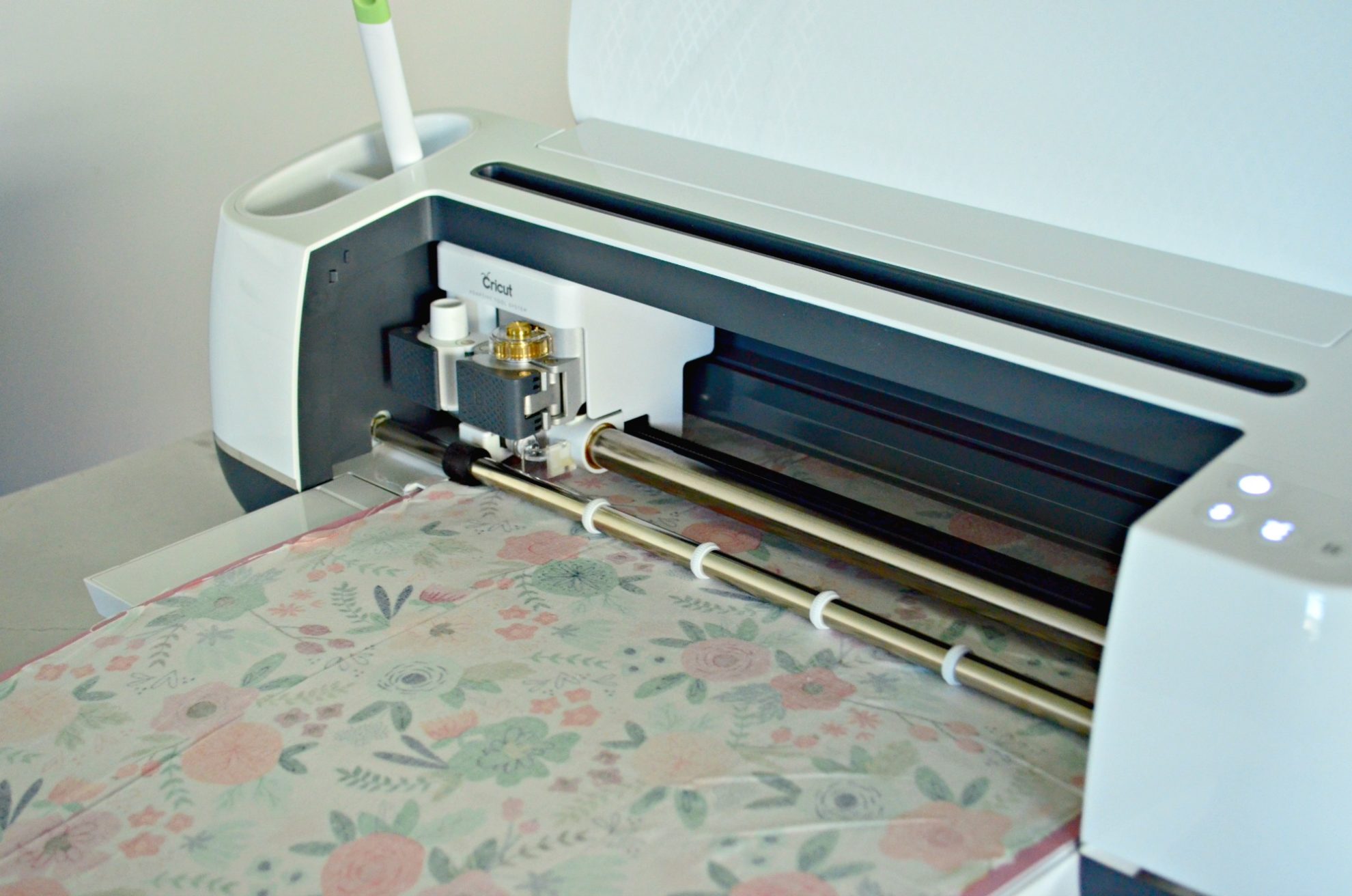 Then, cut the two pieces of fabric using your Cricut Maker.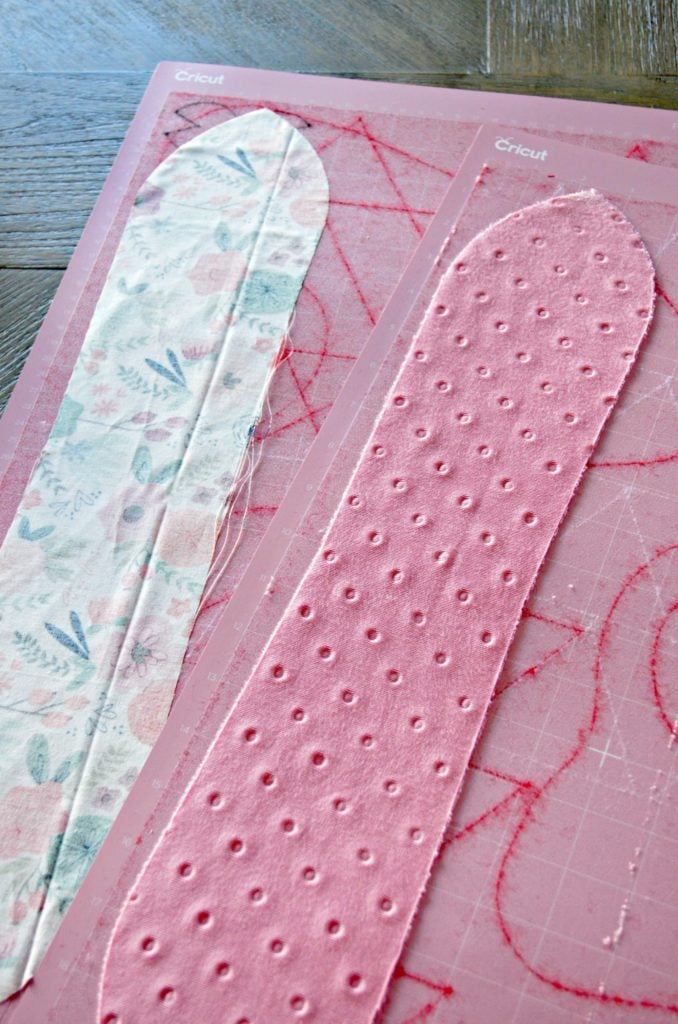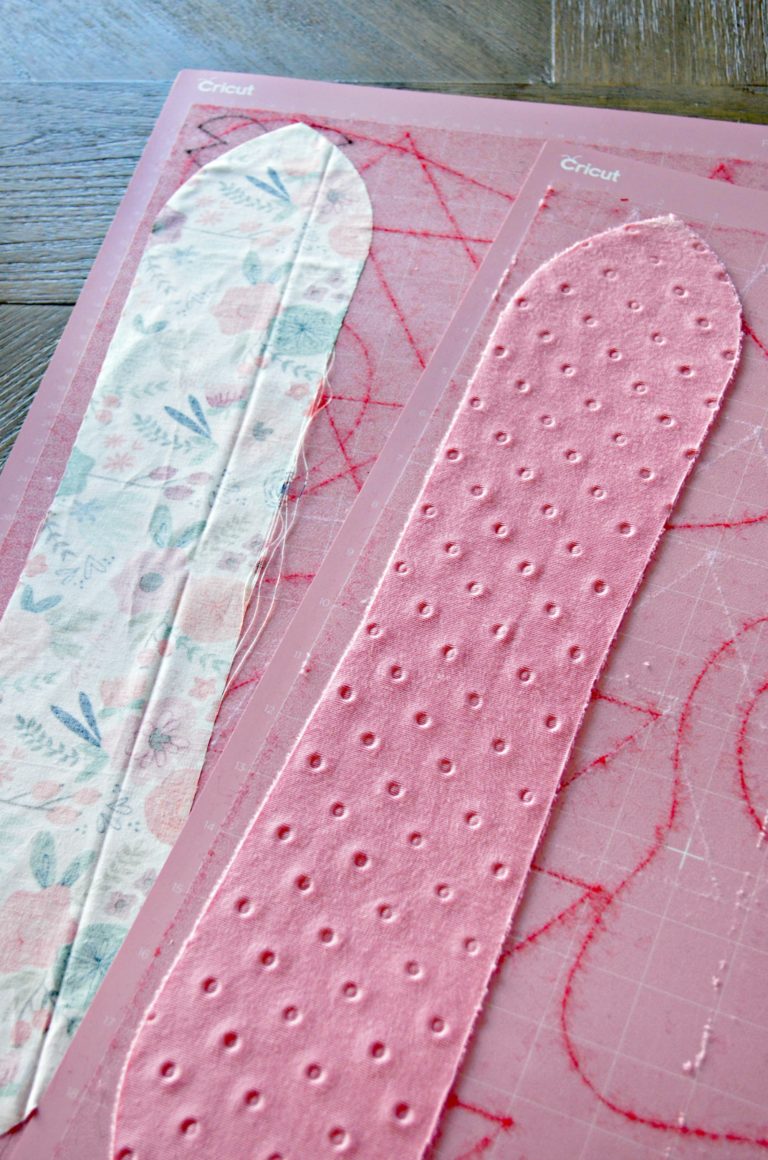 Remove the fabric from the mat.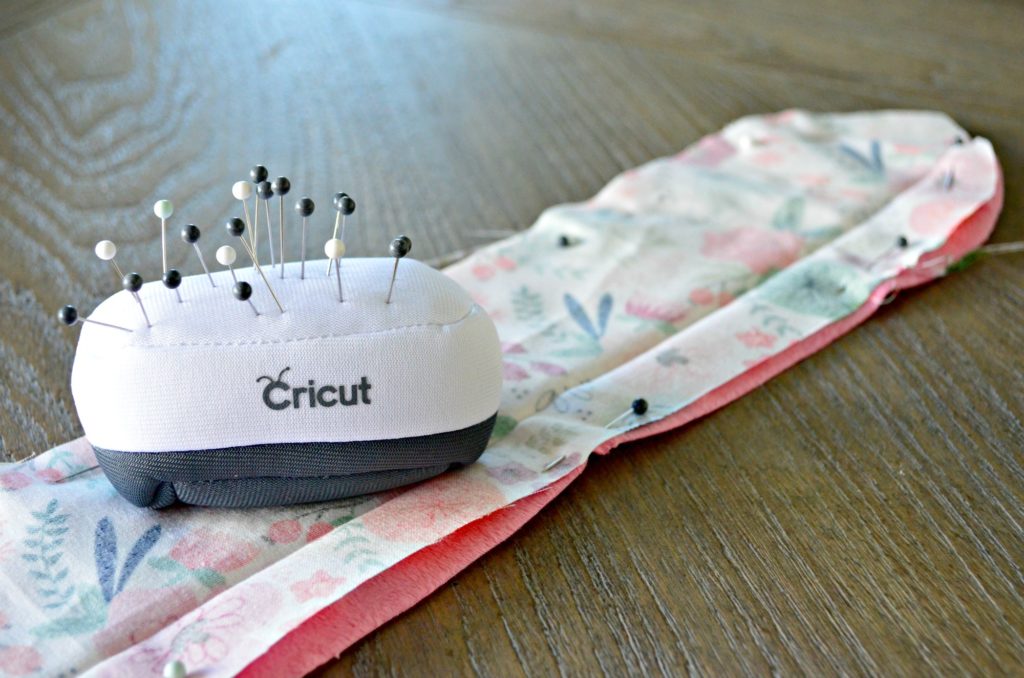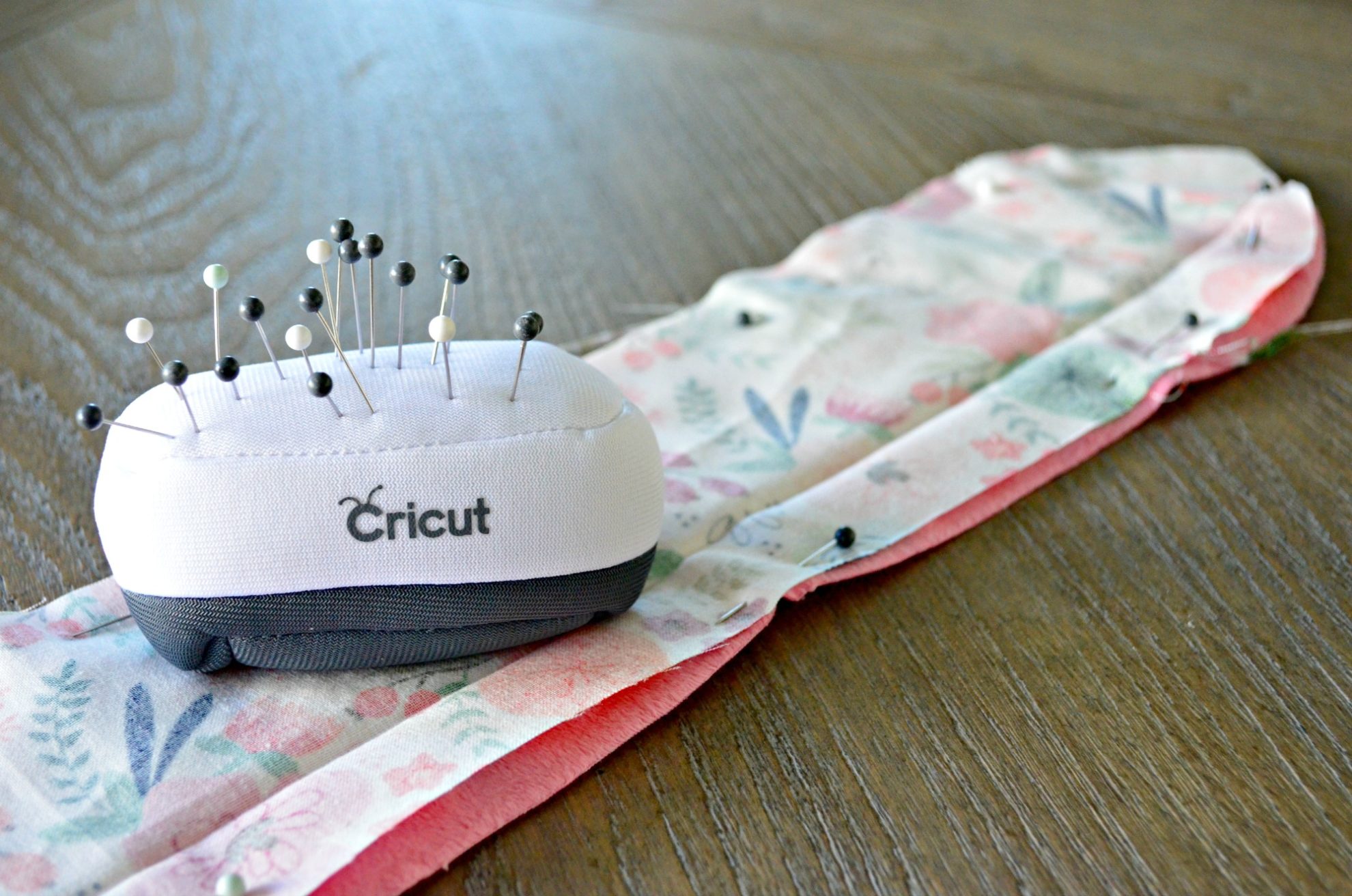 Next, pin the right sides together.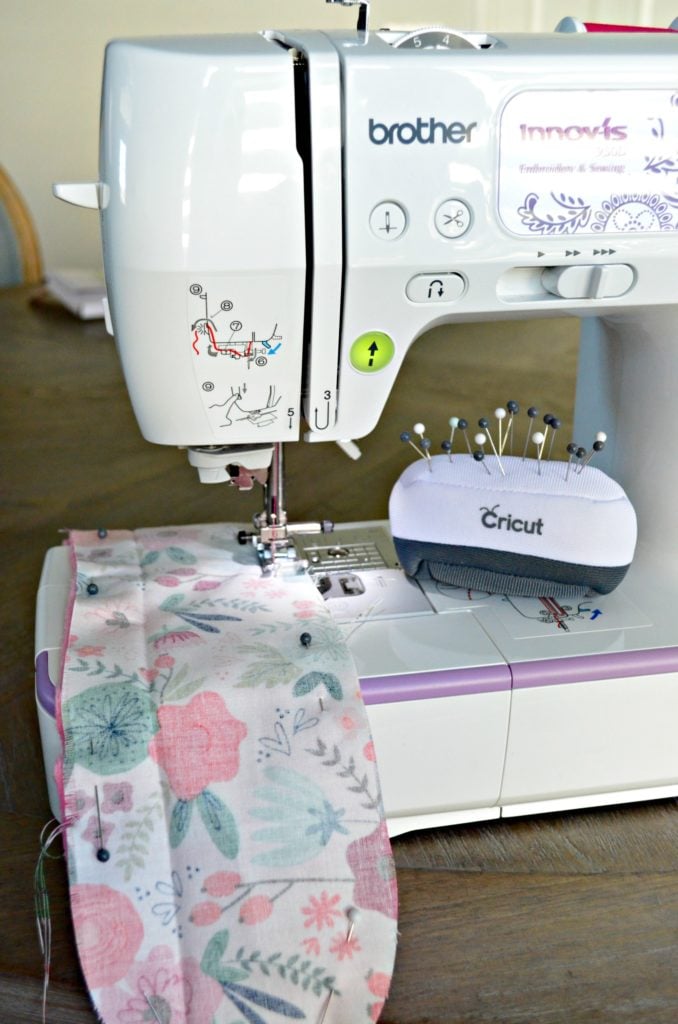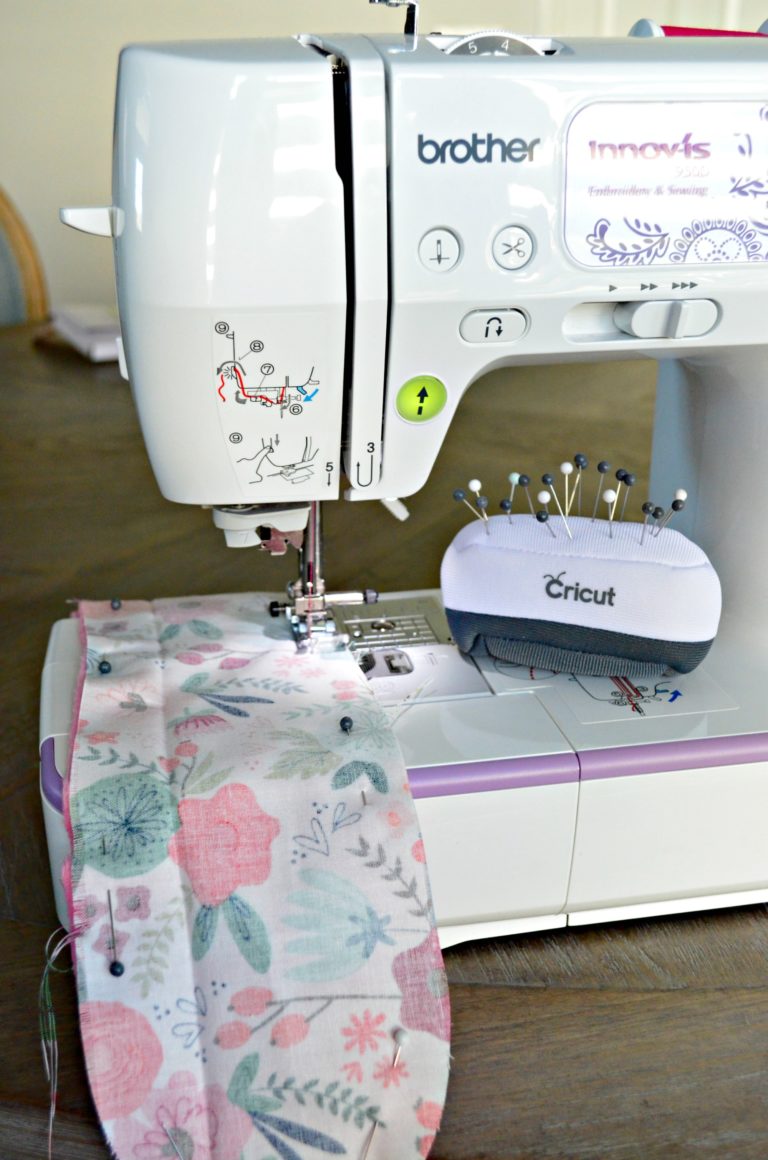 Begin sewing around the edge of the fabric using a ¼″ seam allowance. Leave a 2-3″ opening on one long side for turning.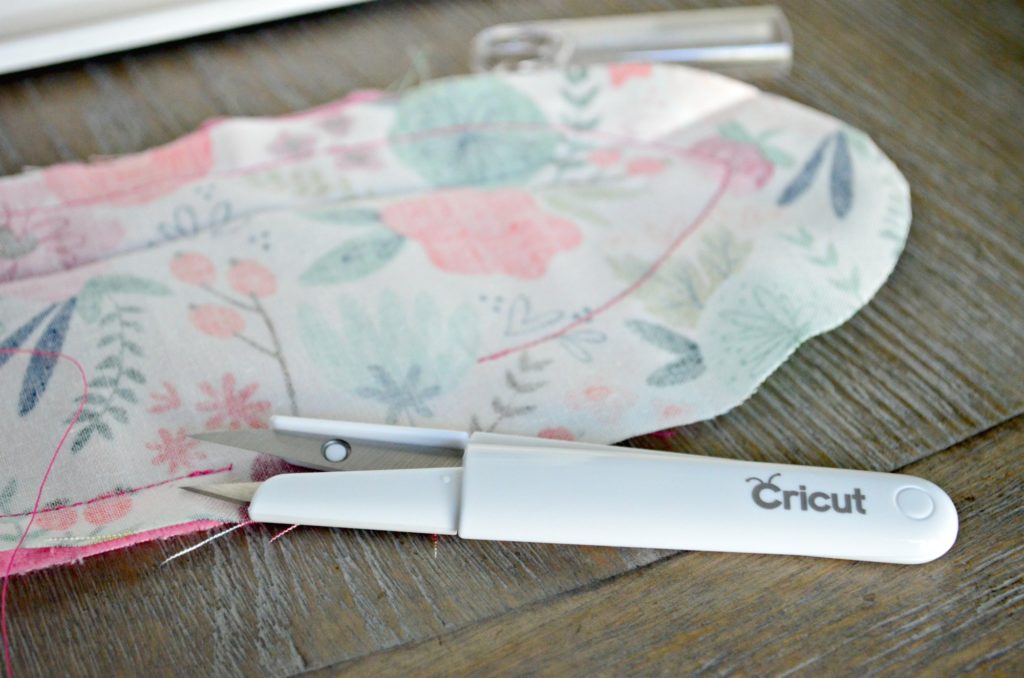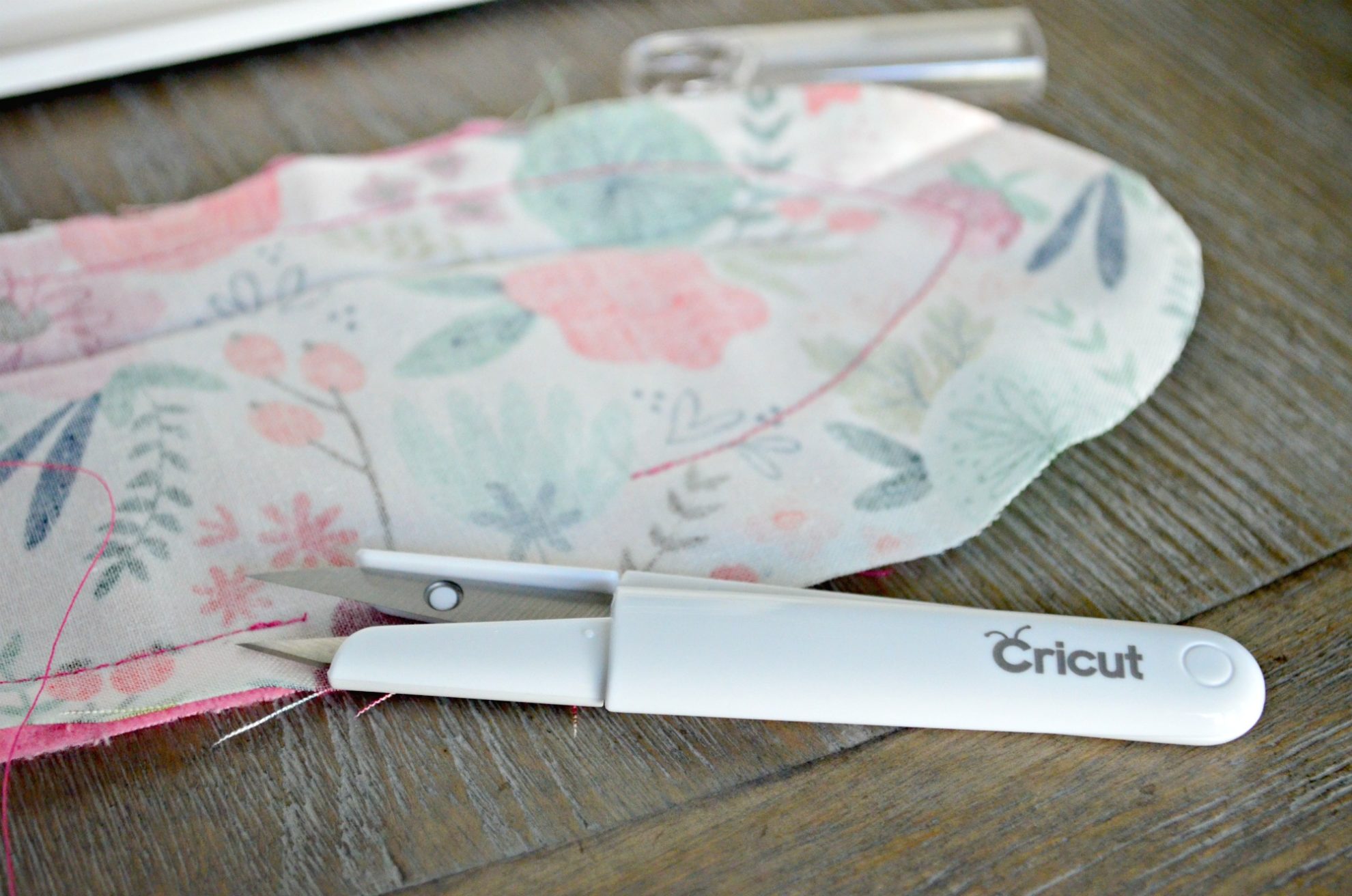 Use thread snips to remove the excess thread.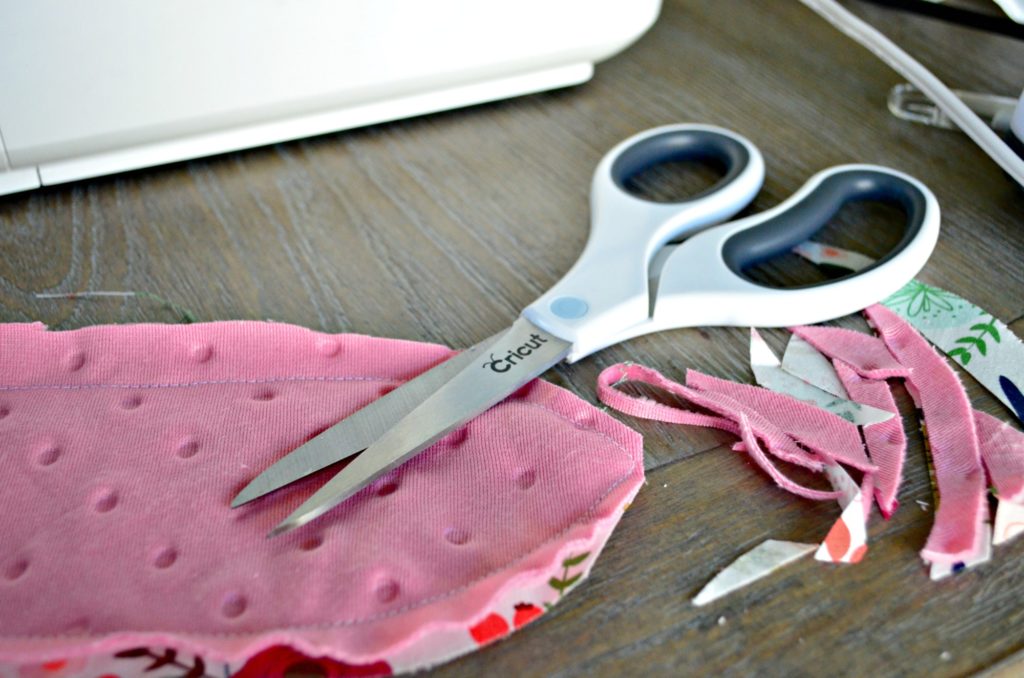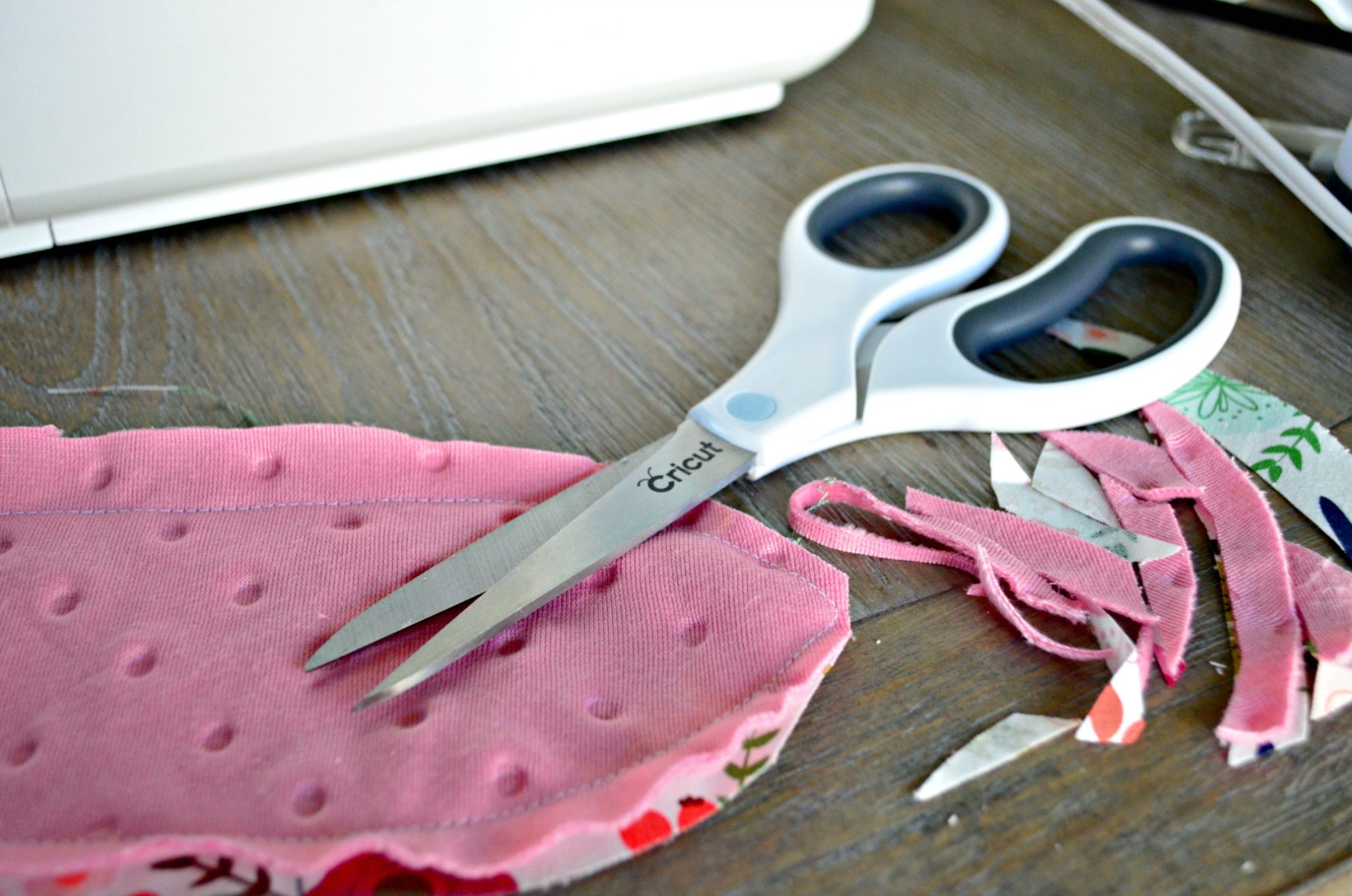 Using the fabric scissors, cut around the curves to make turning the fabric inside out easier.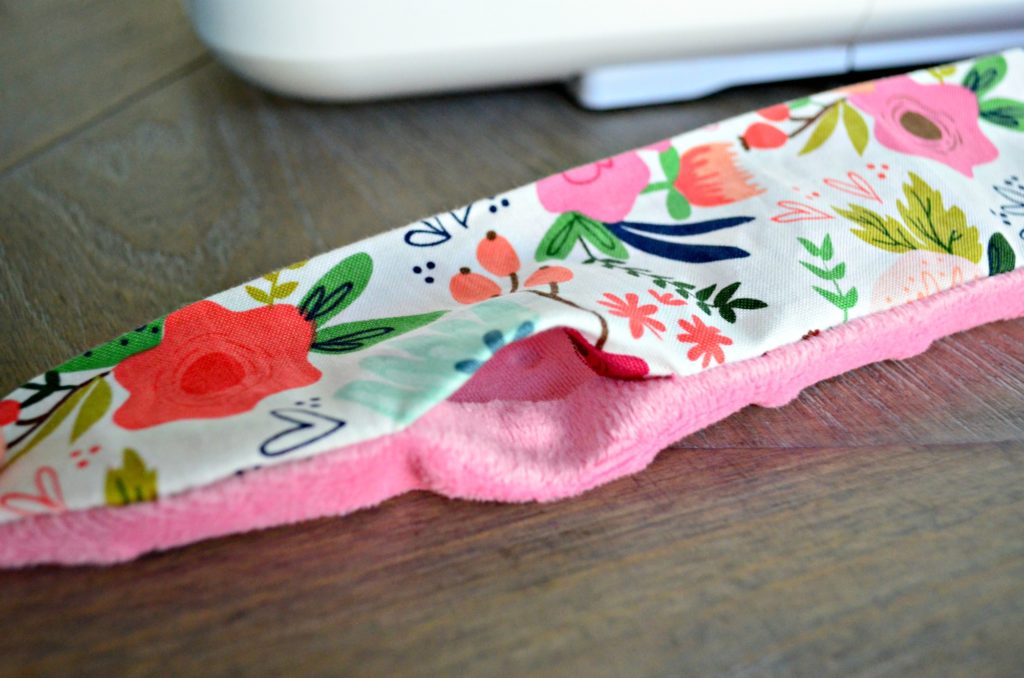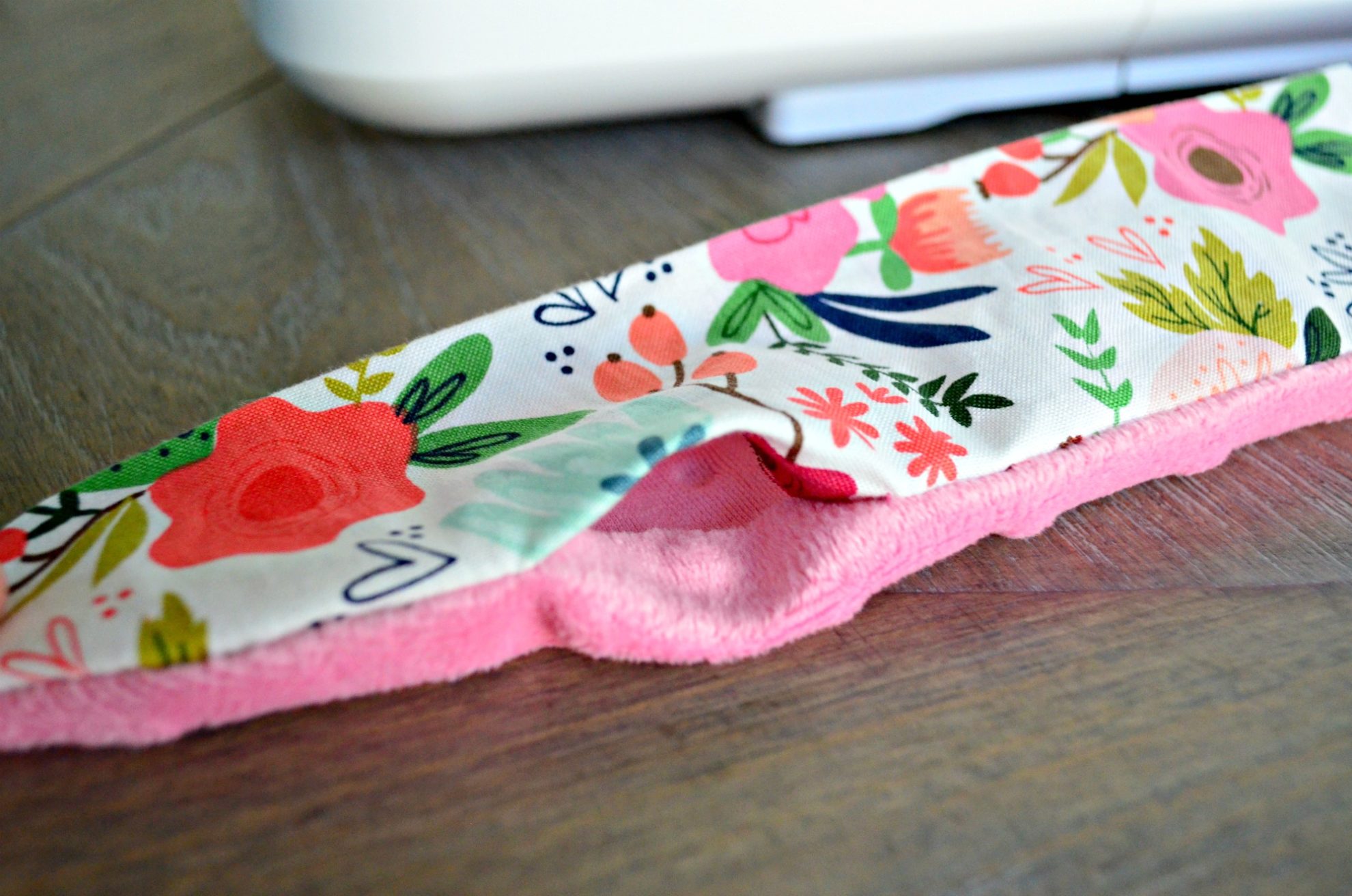 Turn the tail right side out, and press into shape. Tip: Use chopsticks or a pencil to push the corners out.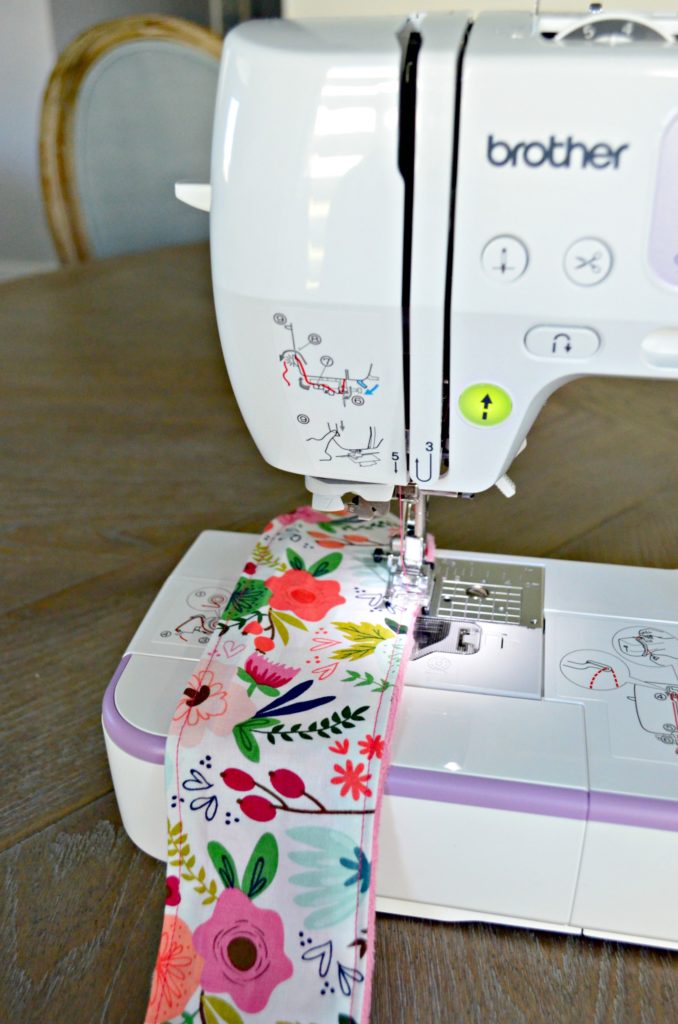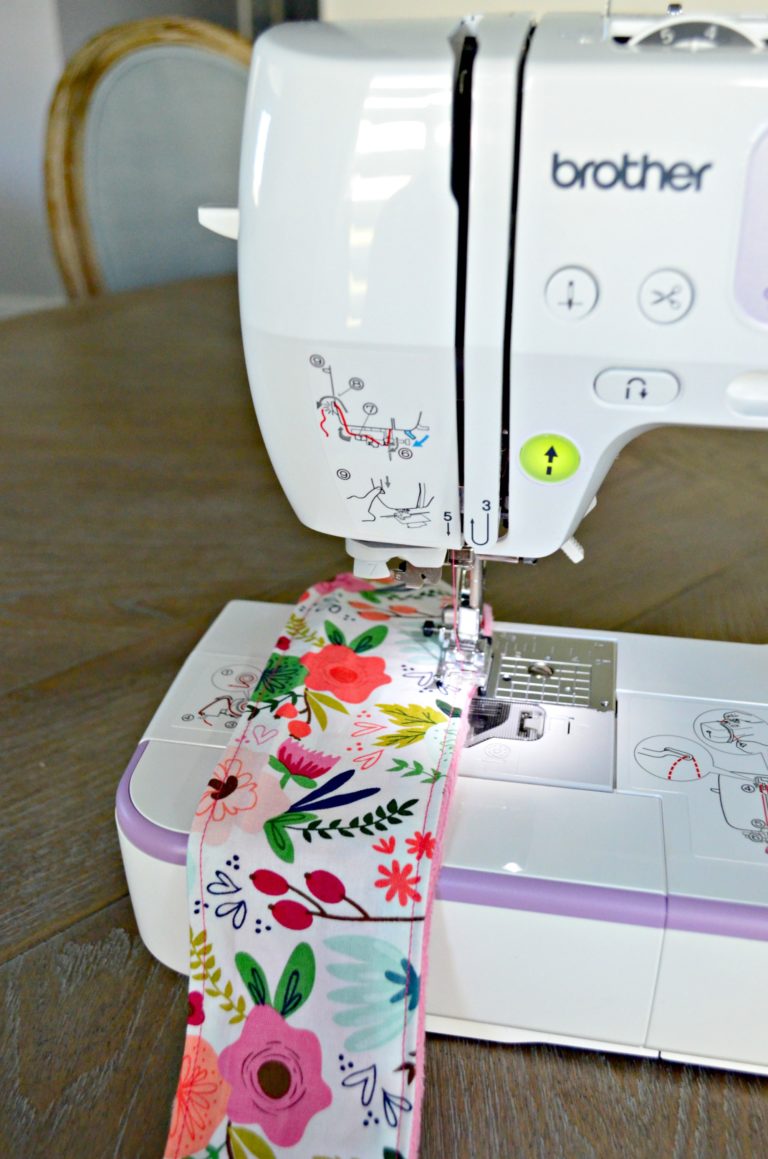 Close the turning hole by sewing around the edge of the tail.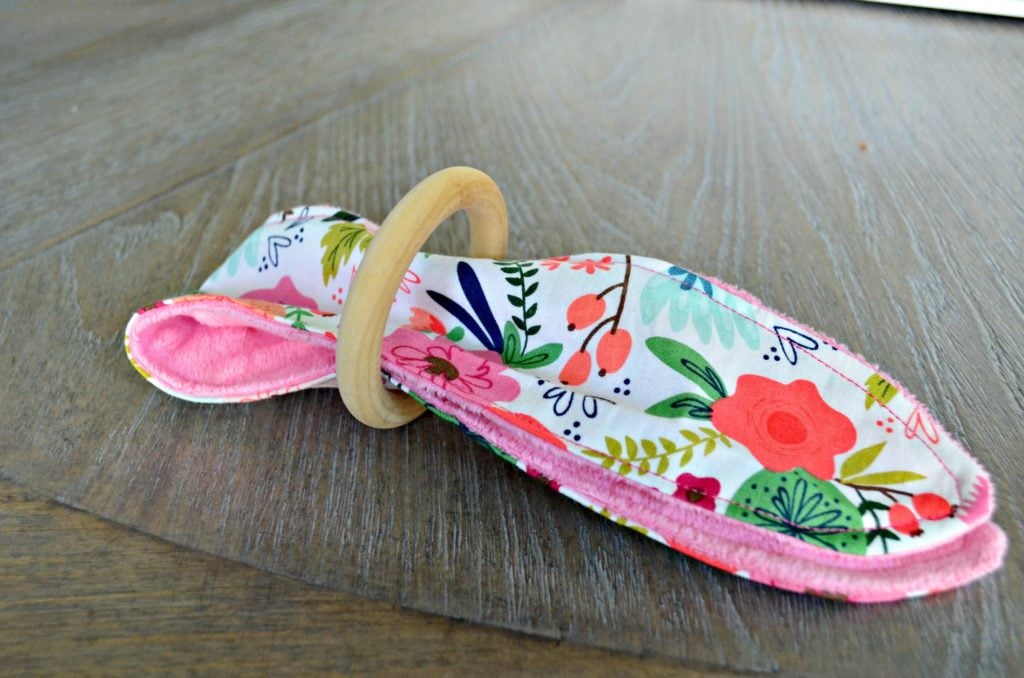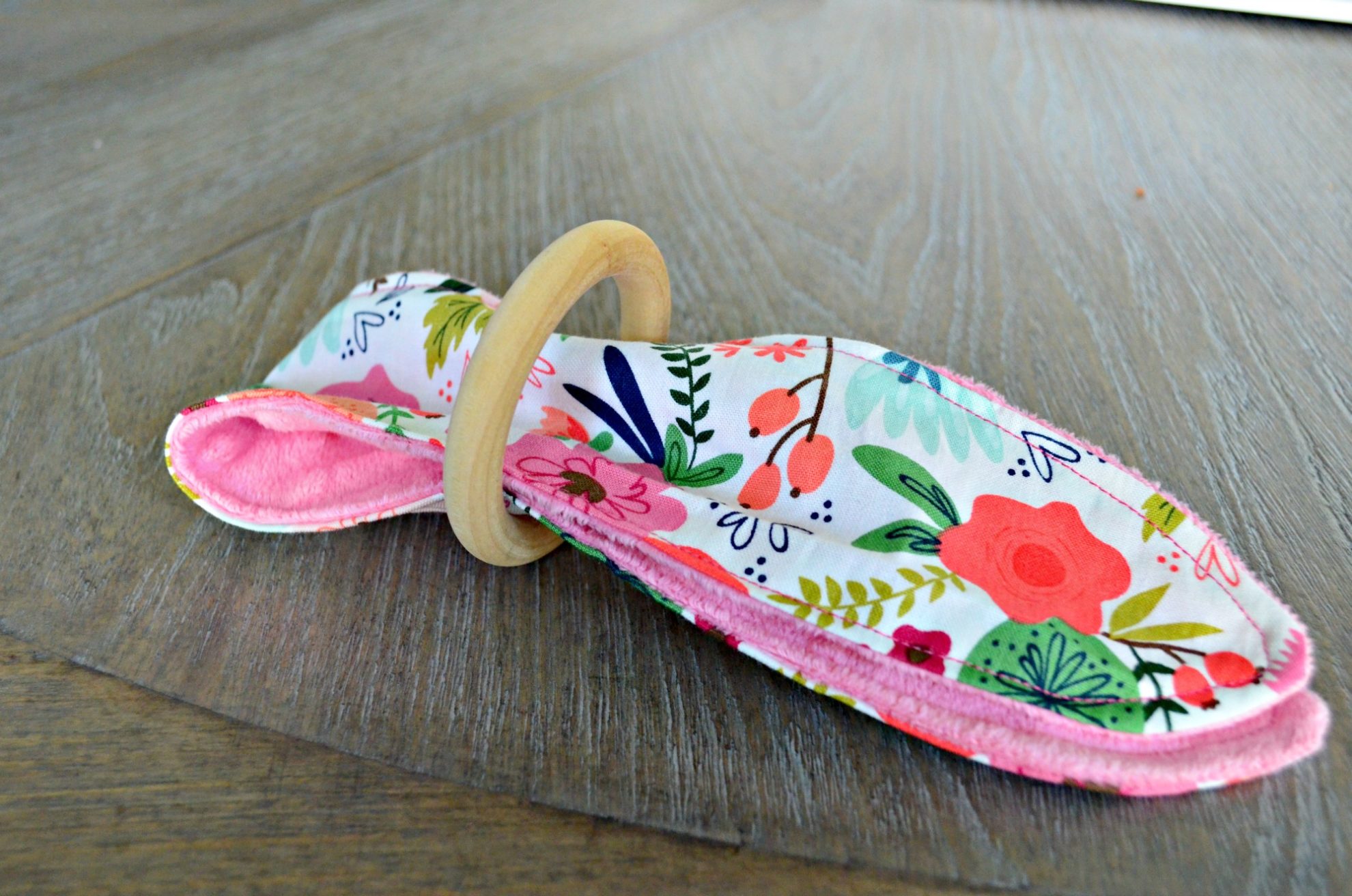 Pull fabric tail tight, and arrange into a lark's head knot on the wood teething ring.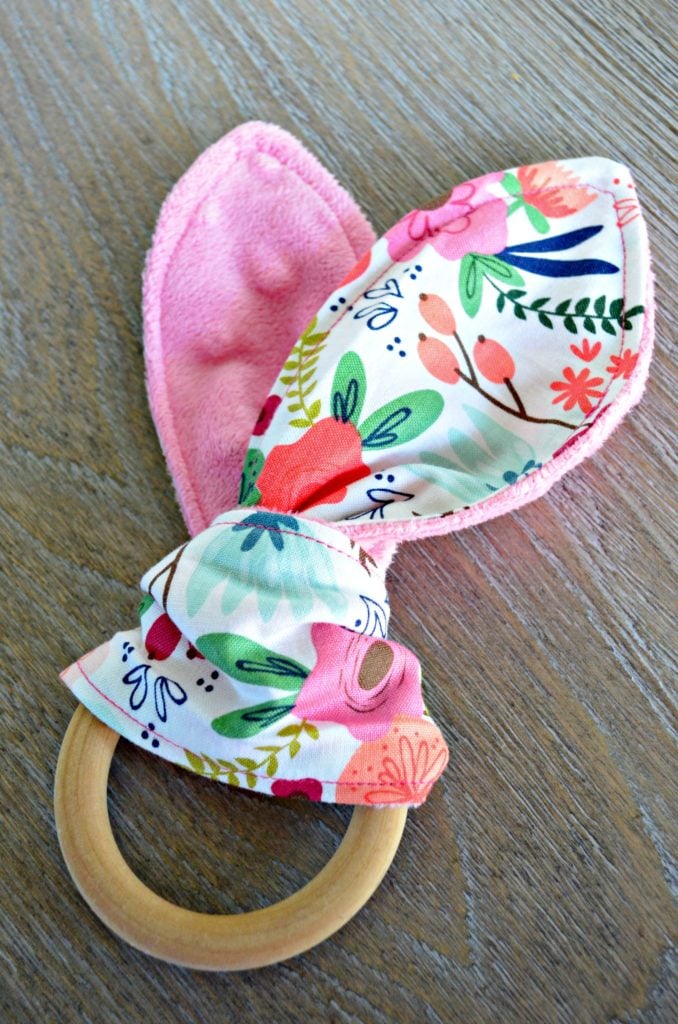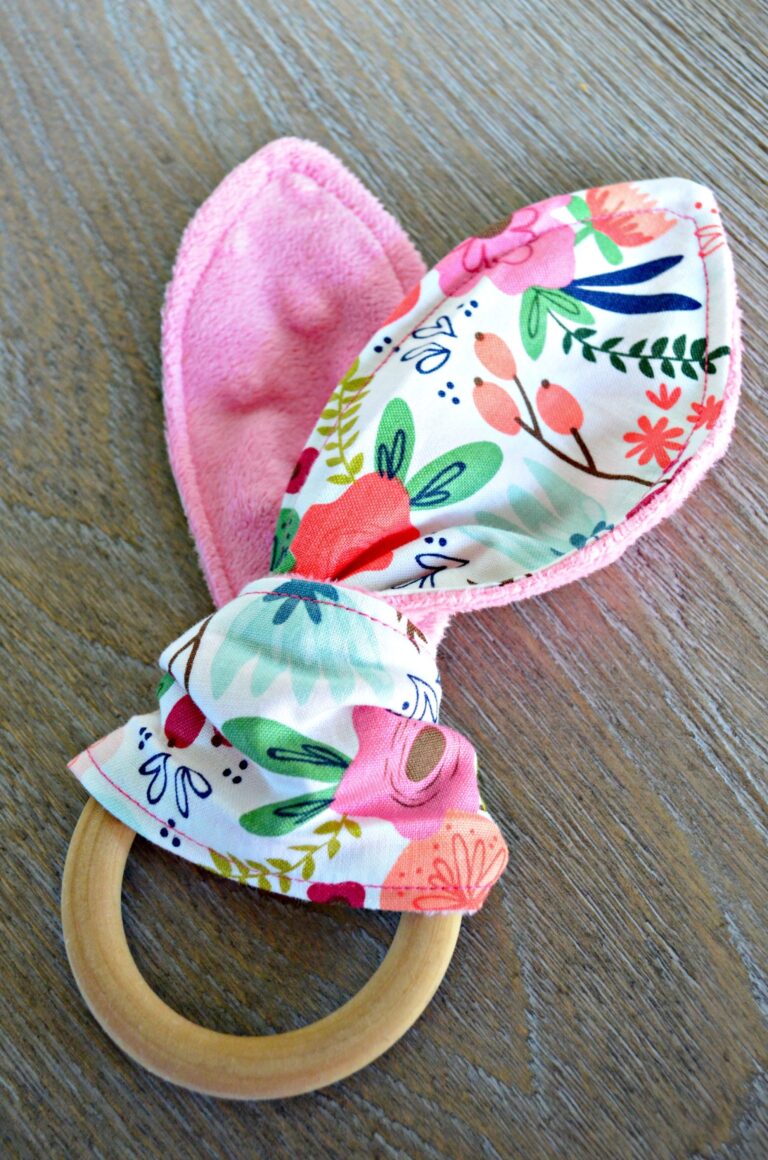 And within a half hours time I had a cute little diy teething ring for my sweetie.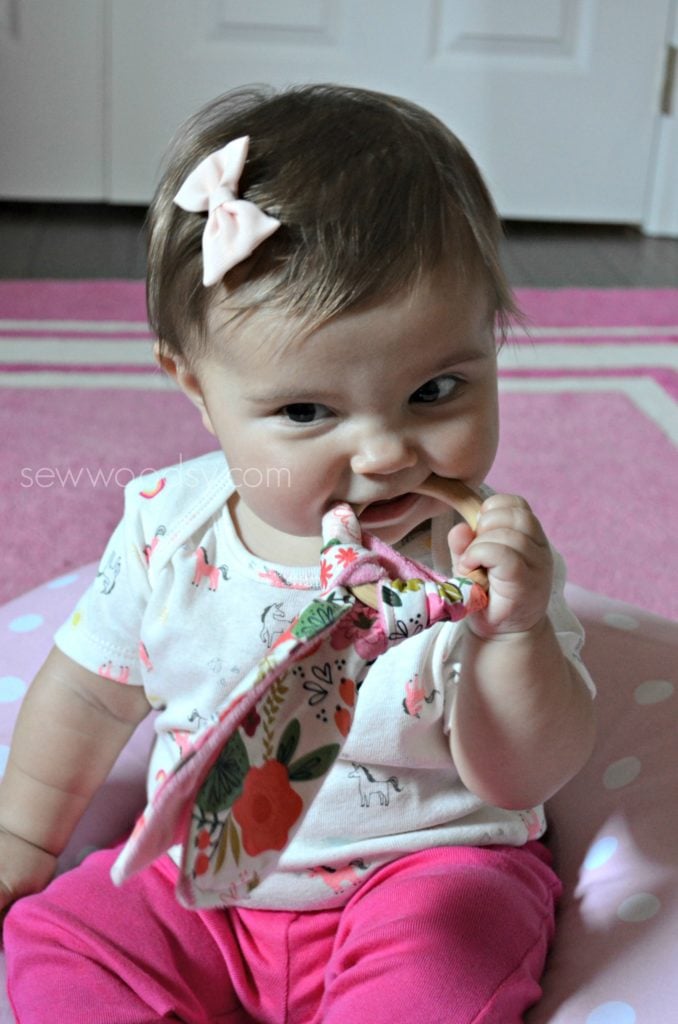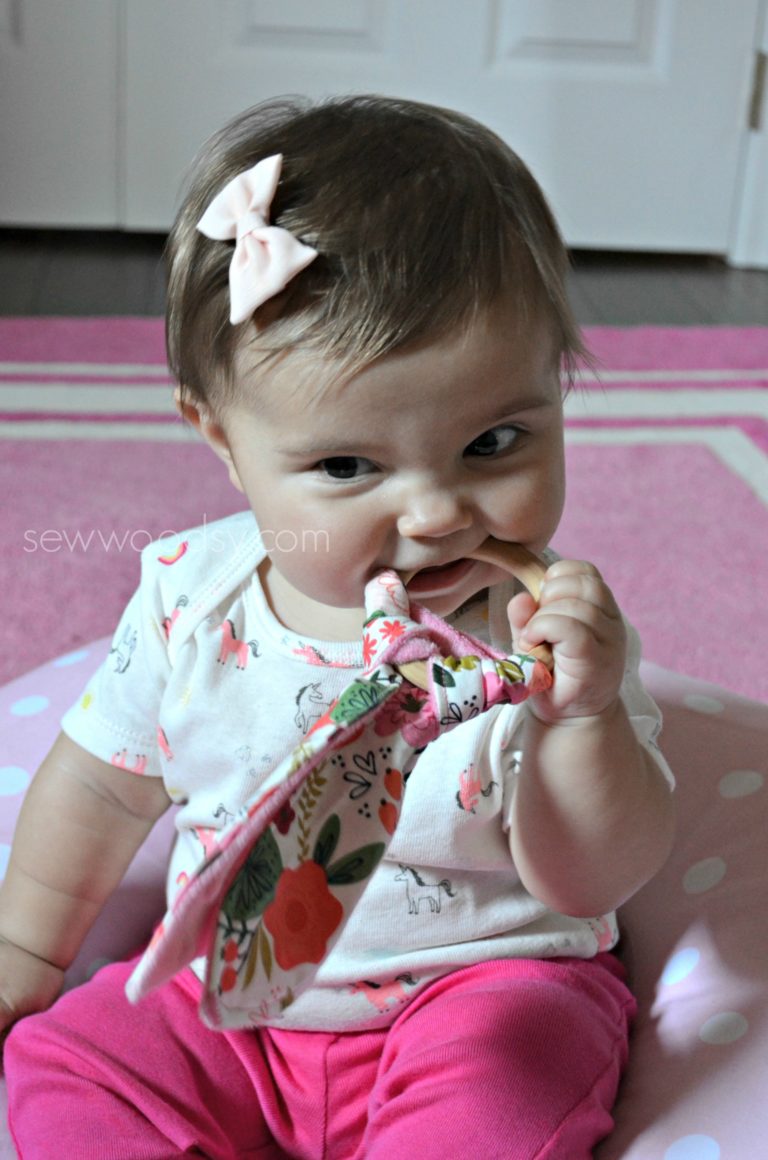 Of course I couldn't share this tutorial without some cute photos of my littlest one trying out her new teething ring!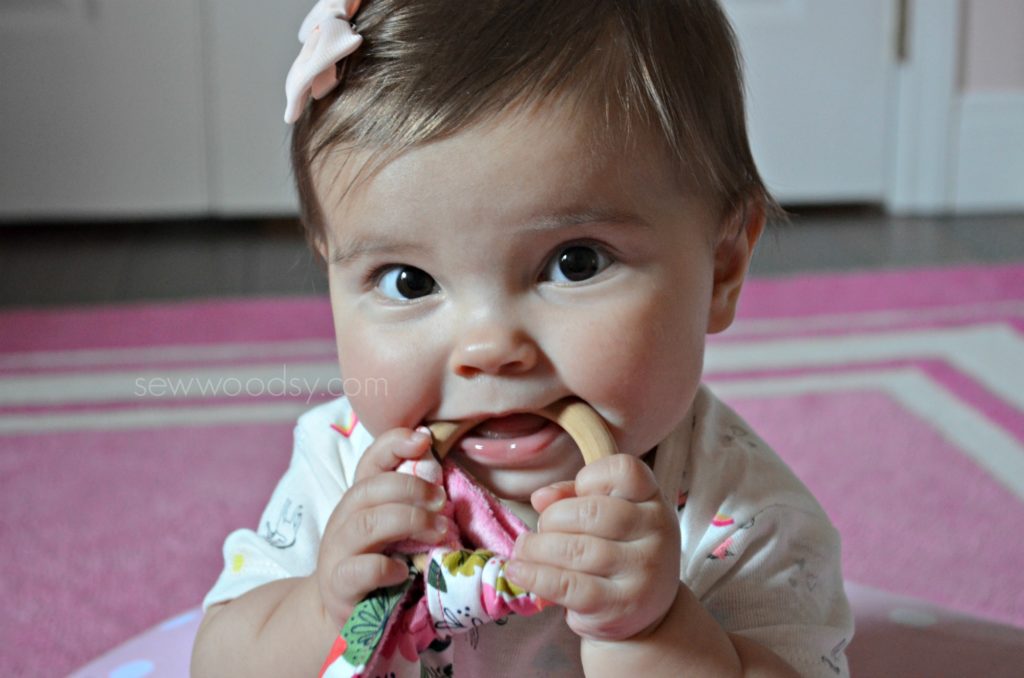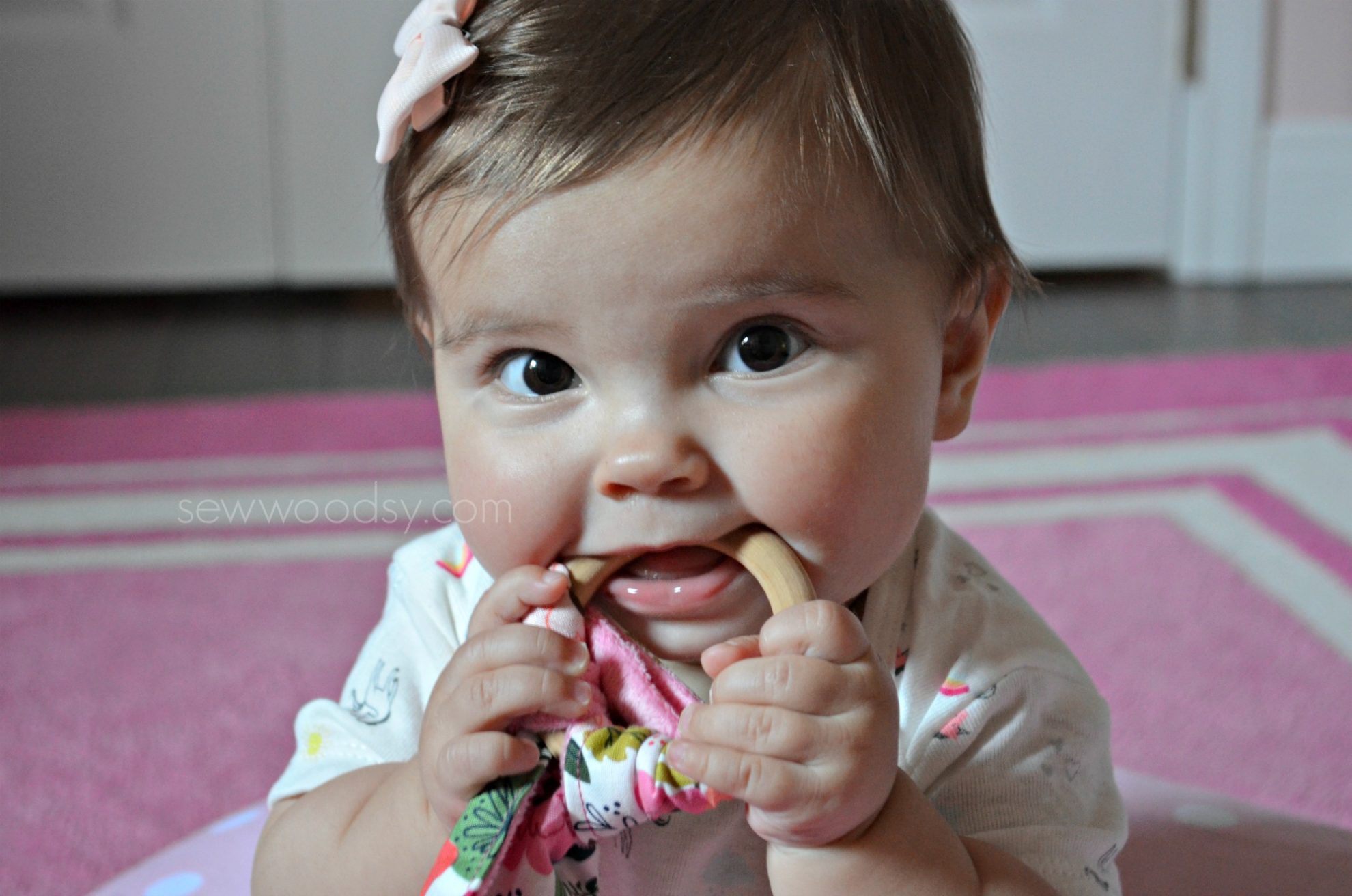 I rubbed the wood ring with organic coconut oil.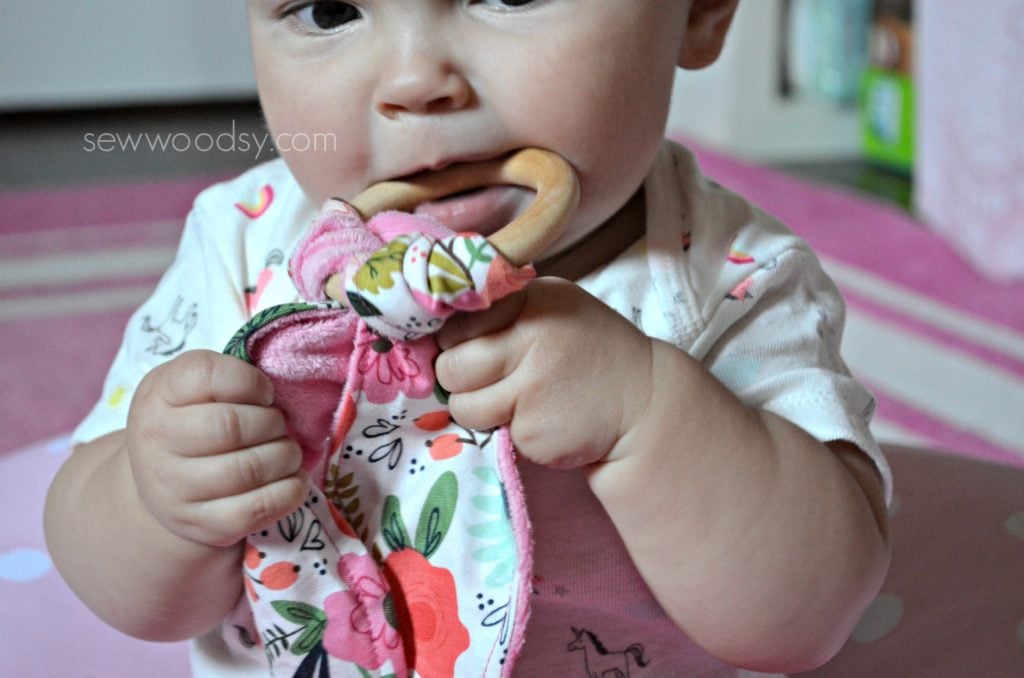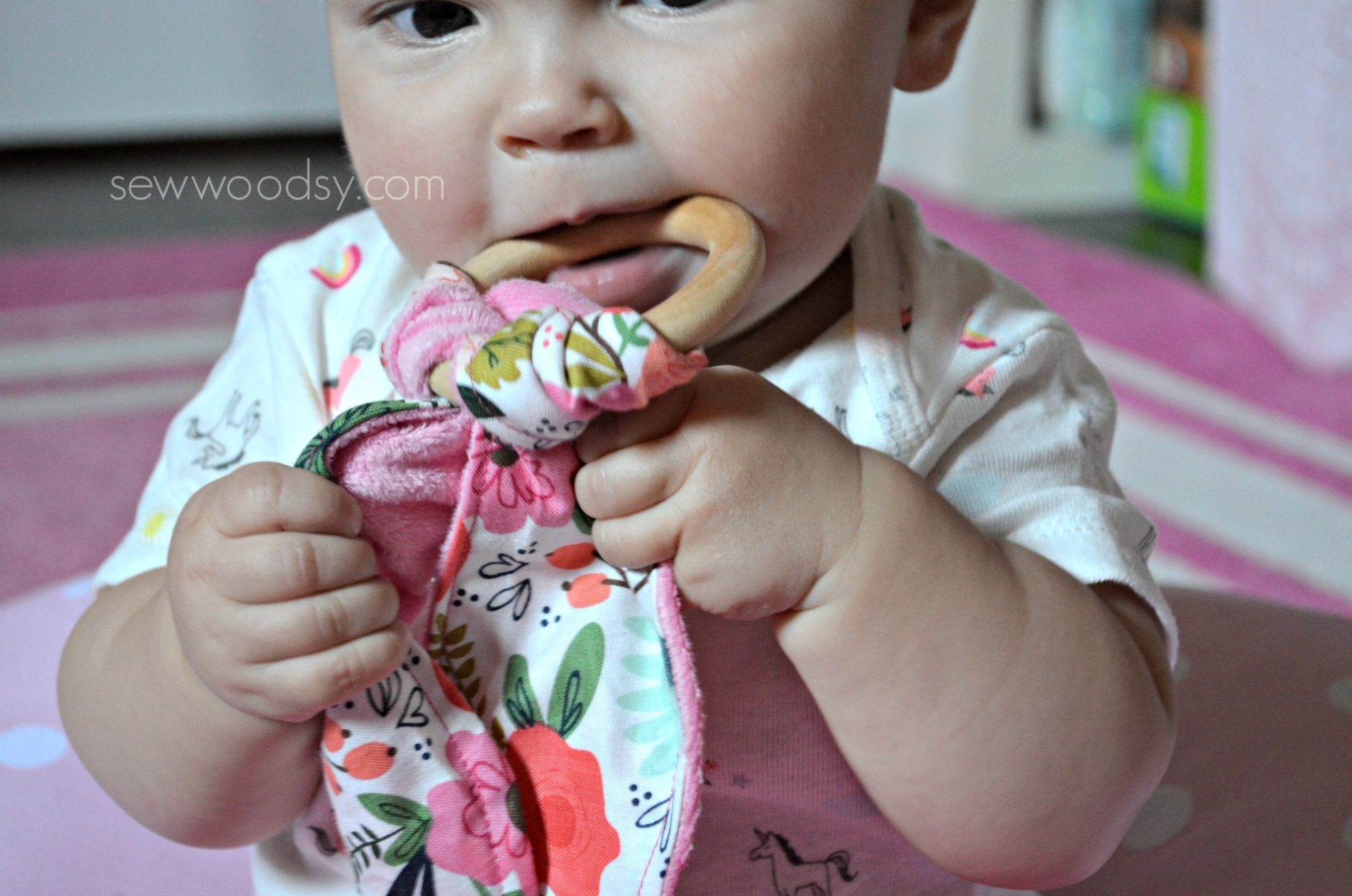 Loving the fabric combo and I can't wait to make more!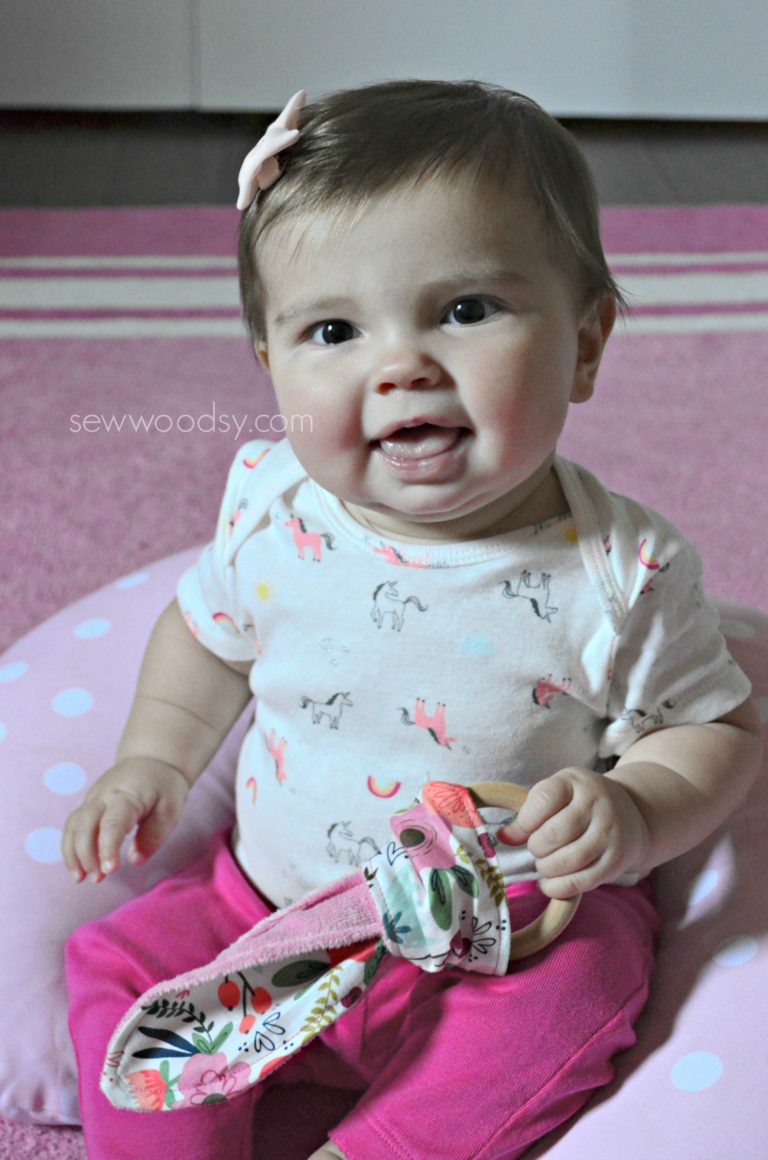 Whether you have a teething baby or need to make a gift to give. This DIY teething ring is the project for you! Heck, since making this teething ring I've made four more to give as gifts.
Disclaimer: There are affiliate links in this post. That means, if you click on a link and purchase from my links we will receive a portion of the sale at no additional cost to you.