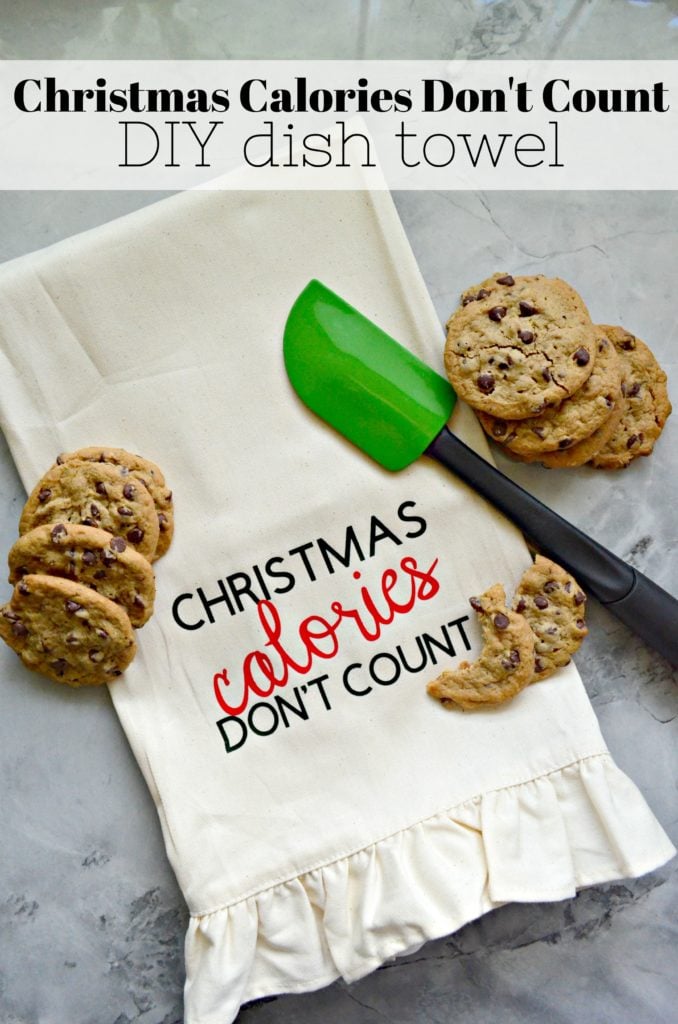 49 days. That's how many days we have until Christmas! Eek! Last year at this time I had a jump on my Christmas shopping and I had already started my handmade gifts. This year–with two kiddos I've barely thought about dinner for tonight let alone Christmas! So it's time to start whipping up some fun gifts for friends, family members, and neighbors. This is the first of a few of my quick and easy DIY Cricut projects that I'm creating for Christmas gifts this year. I don't know about you–but who doesn't love a cute dish towel. And boy, is this saying true. I mean come-on… Anything associated with Christmas should not count toward your calorie count.
I created this dish towel in 15 minutes! The perfect quick and easy gift. The best part is that I've already created the file for you so all you need to do is cut, weed, and press! If you own a Cricut you can grab my design HERE. I've done all the leg work for you. Sorry guys–no SVG file for this one.Pro Tip: I've had a few readers ask where I buy my blank items like pillow covers and this style of dish towel. I stock up when I go to Hobby Lobby. They have the best selection of blanks and for a very affordable price.
Let's talk about the supplies you'll need: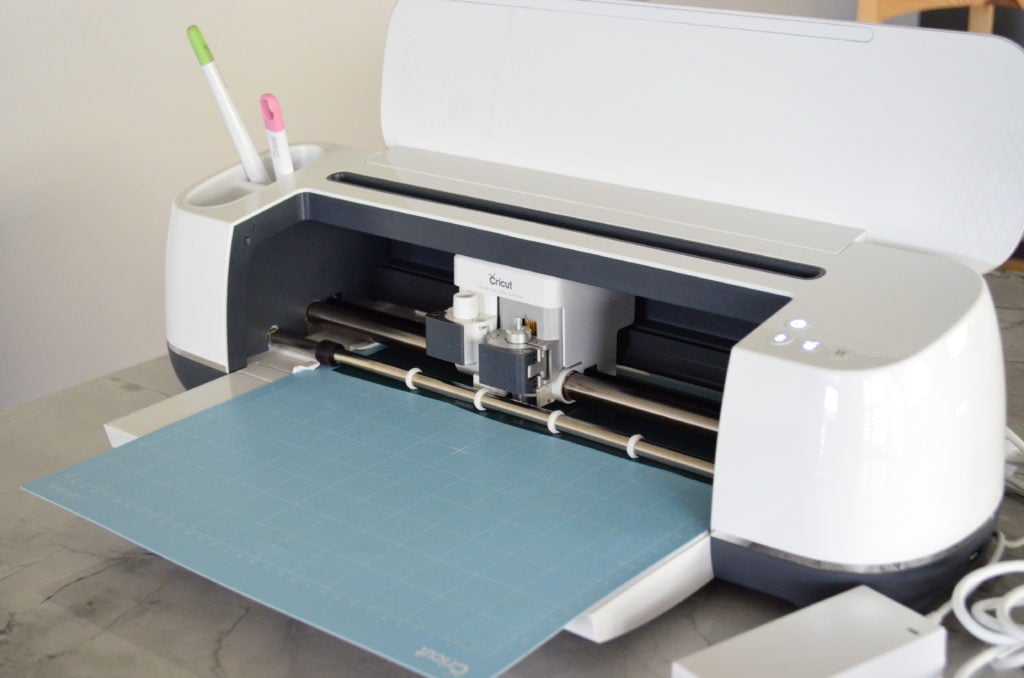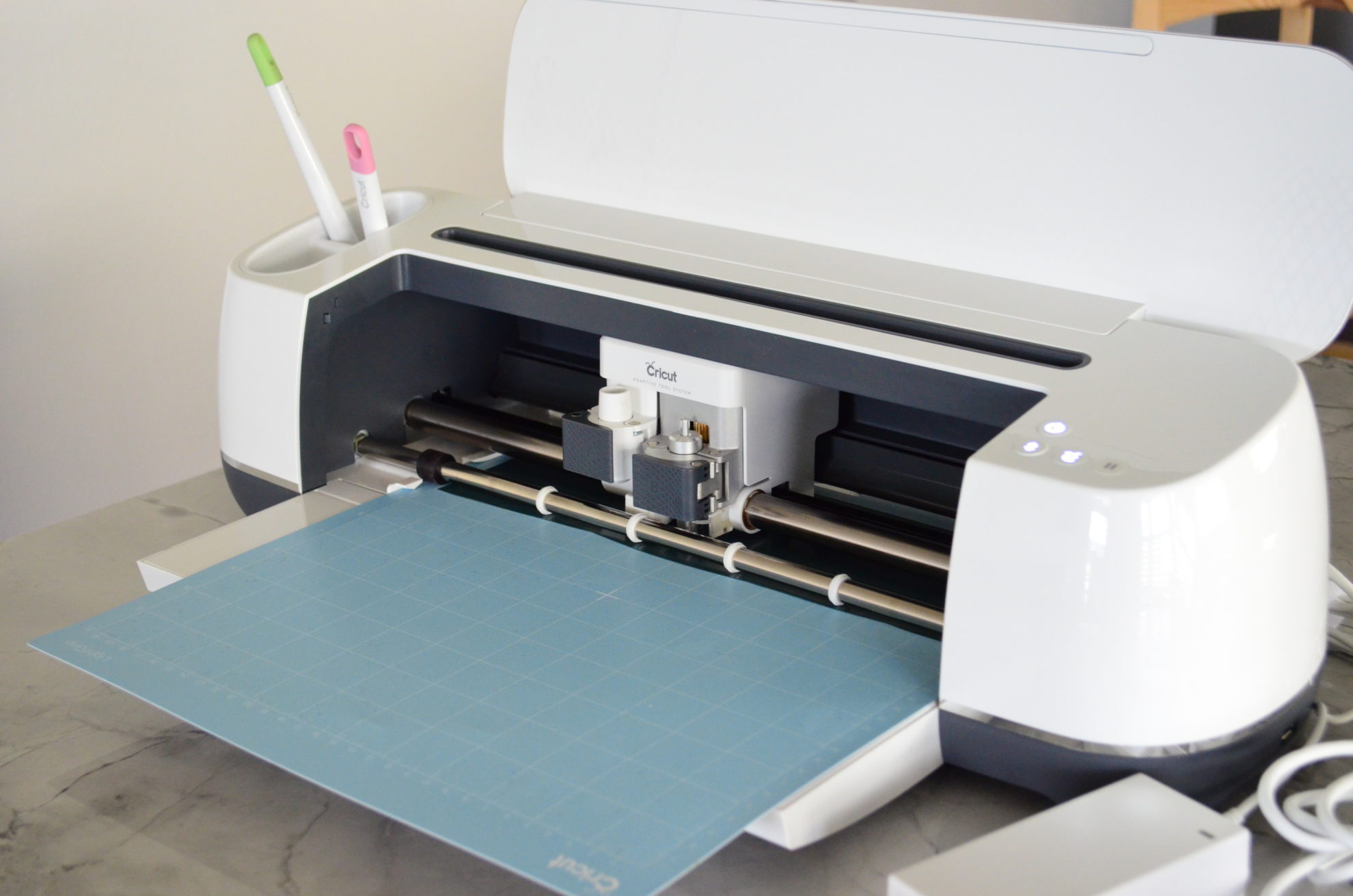 First up, it's time to cut out the design. I used my Cricut Maker. Make sure you select MIRROR IMAGE before you cut. This is a must whenever you cut with Iron-on Vinyl.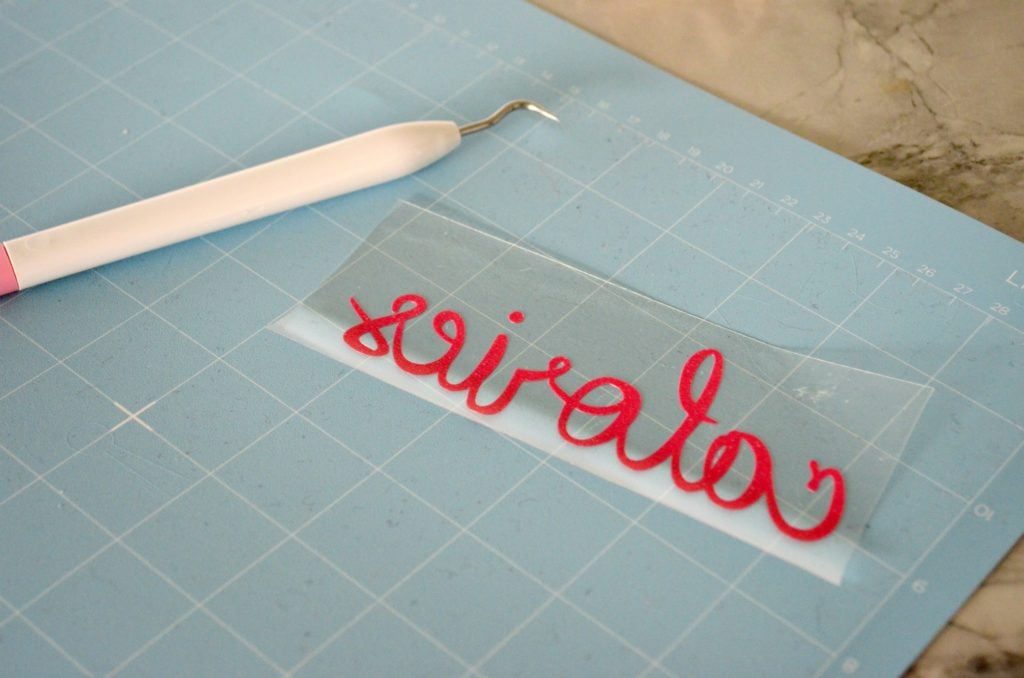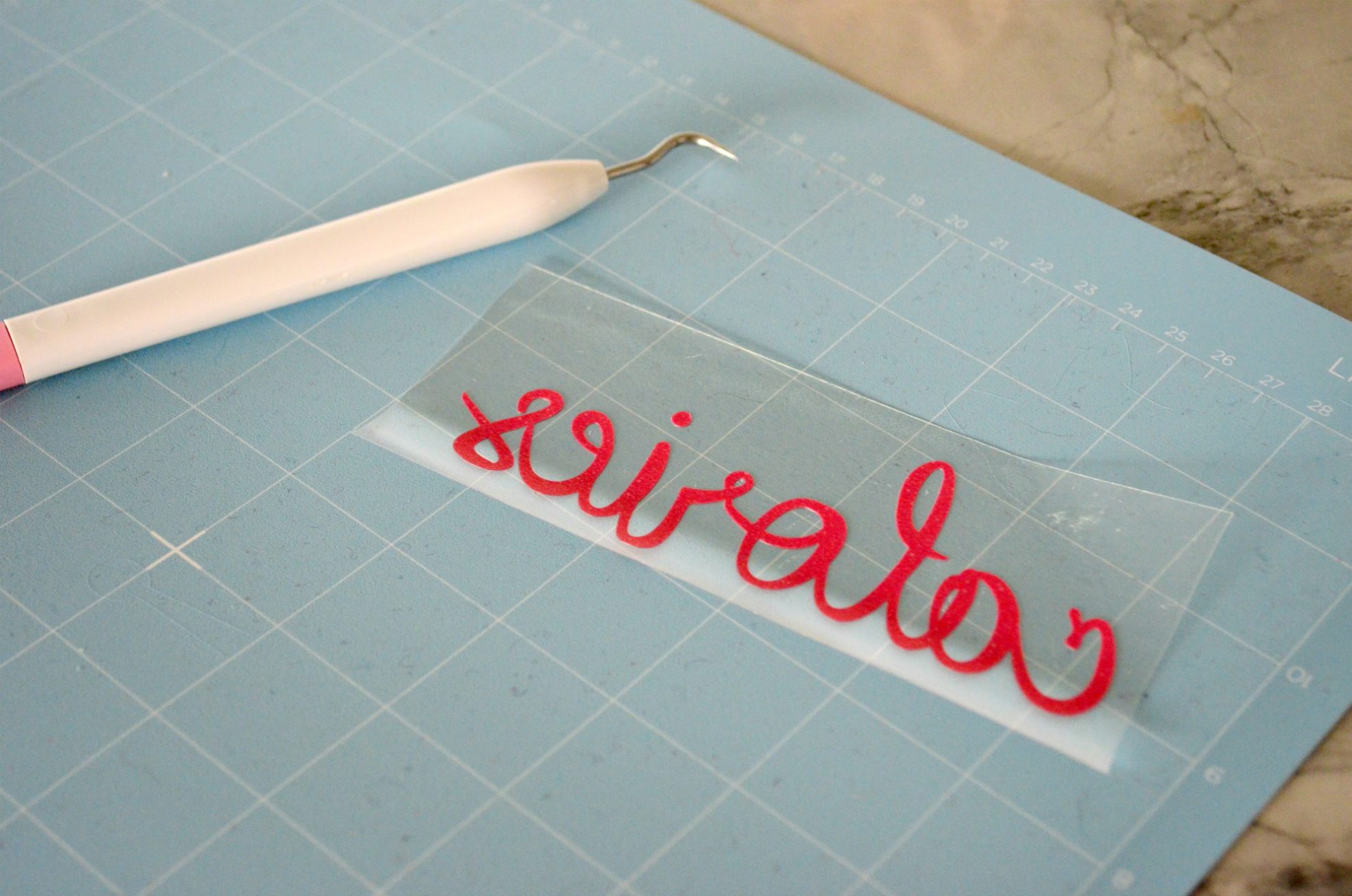 Next, weed out the design. For this design I didn't use my Cricut BrightPad; however, if you want to use it you can. Totally optional!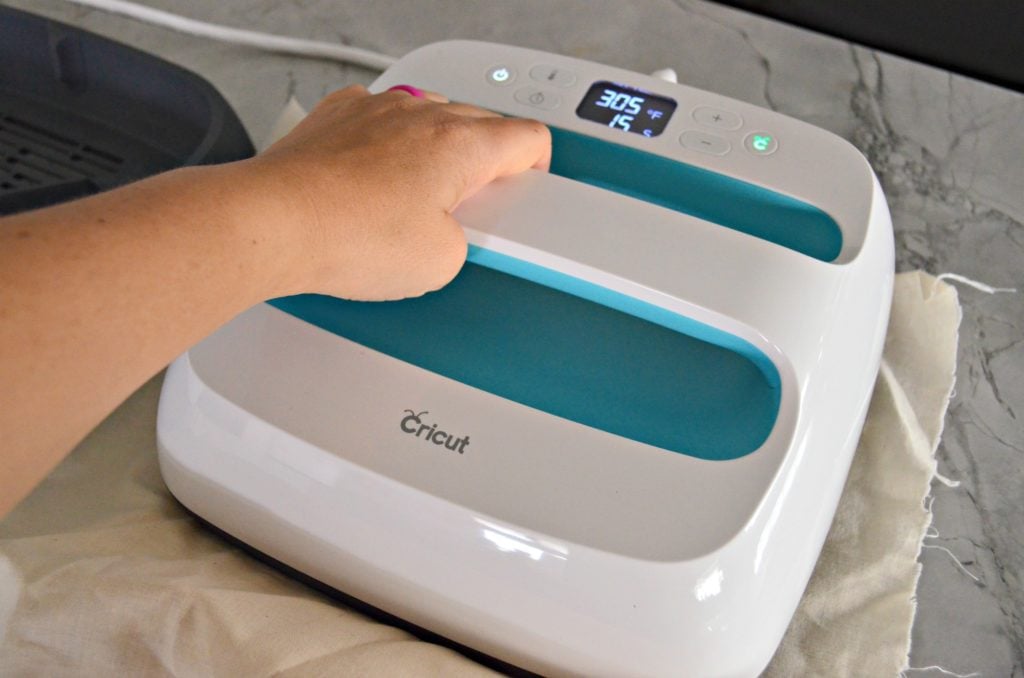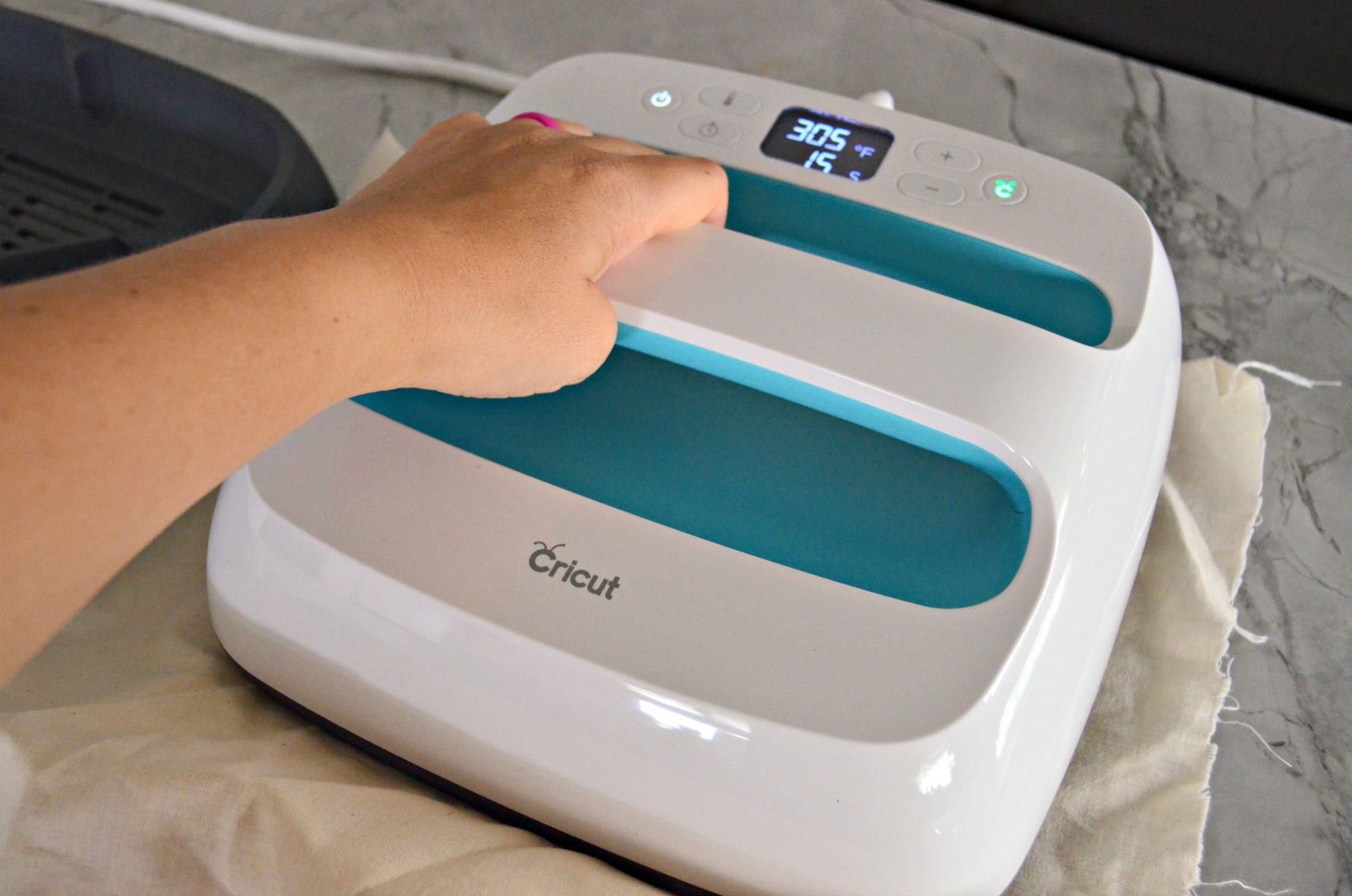 While you weed, preheat your Cricut EasyPress. Then, place the hunter green layer on first. Place a muslin cloth on top and press for 30 seconds at 305 degrees (this is for cotton).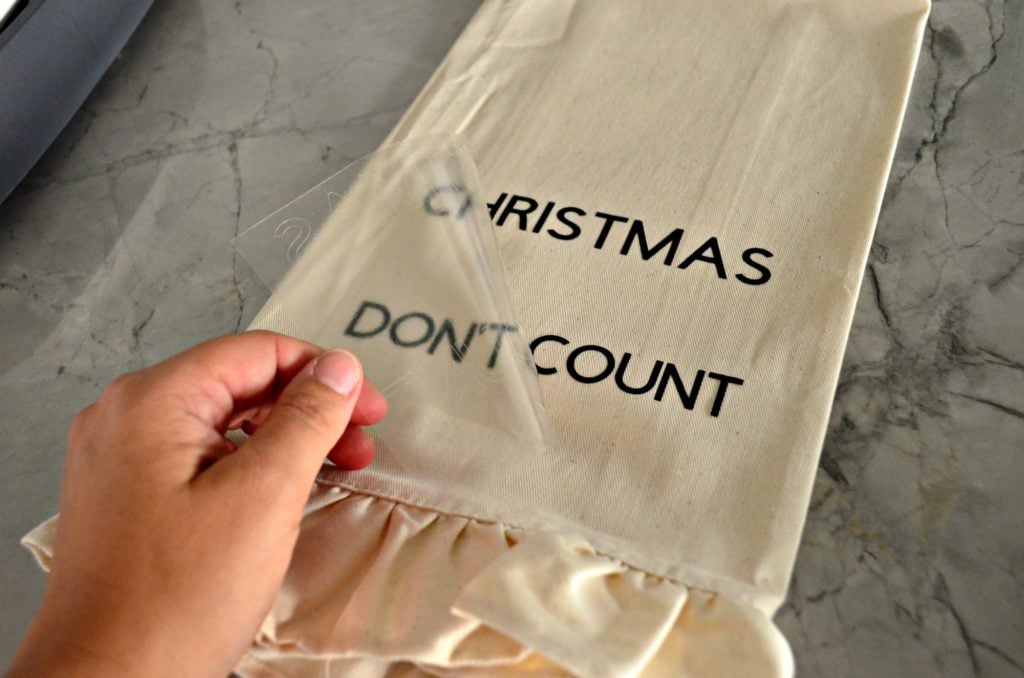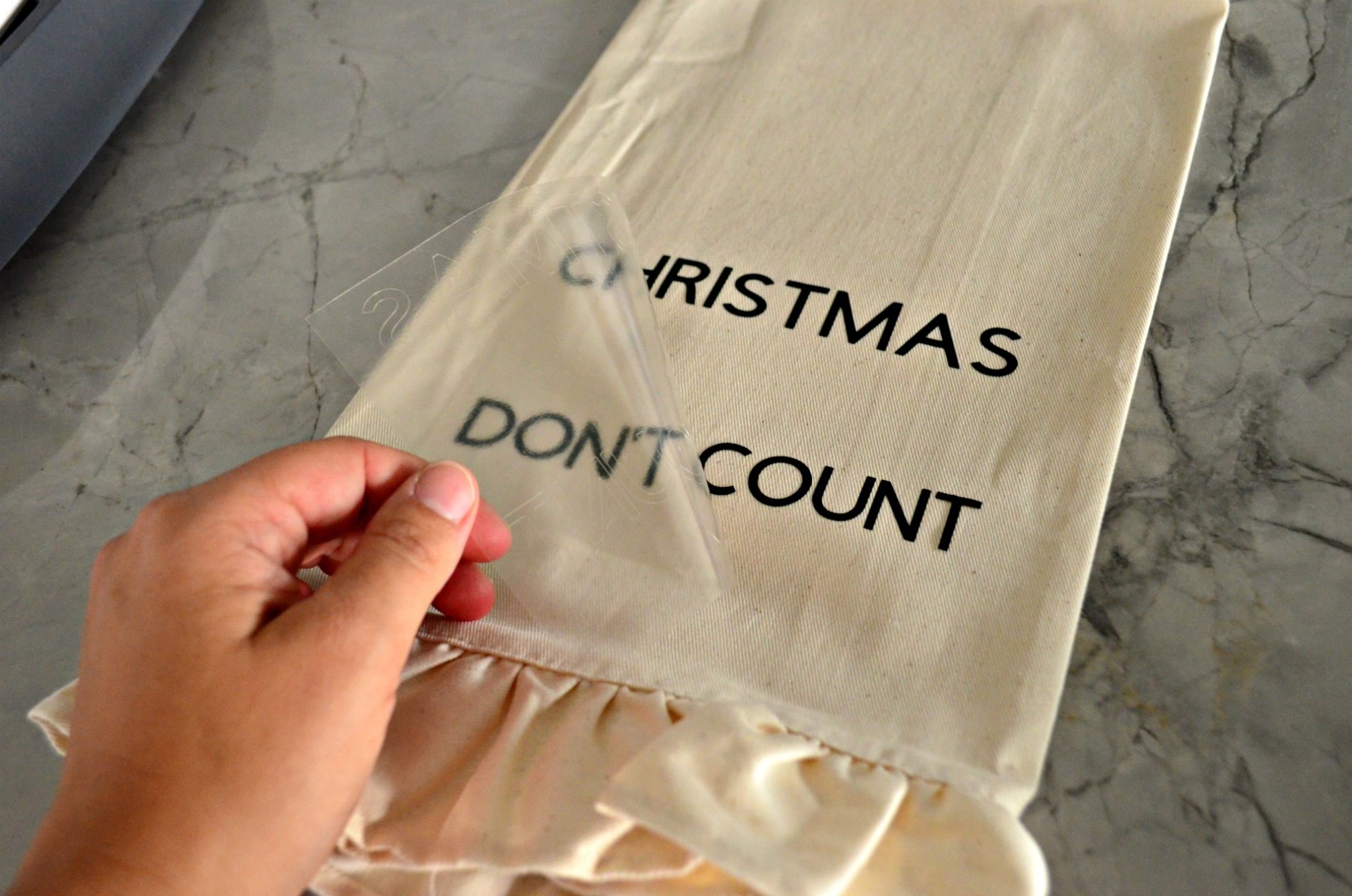 Carefully remove the plastic and repeat with the red layer.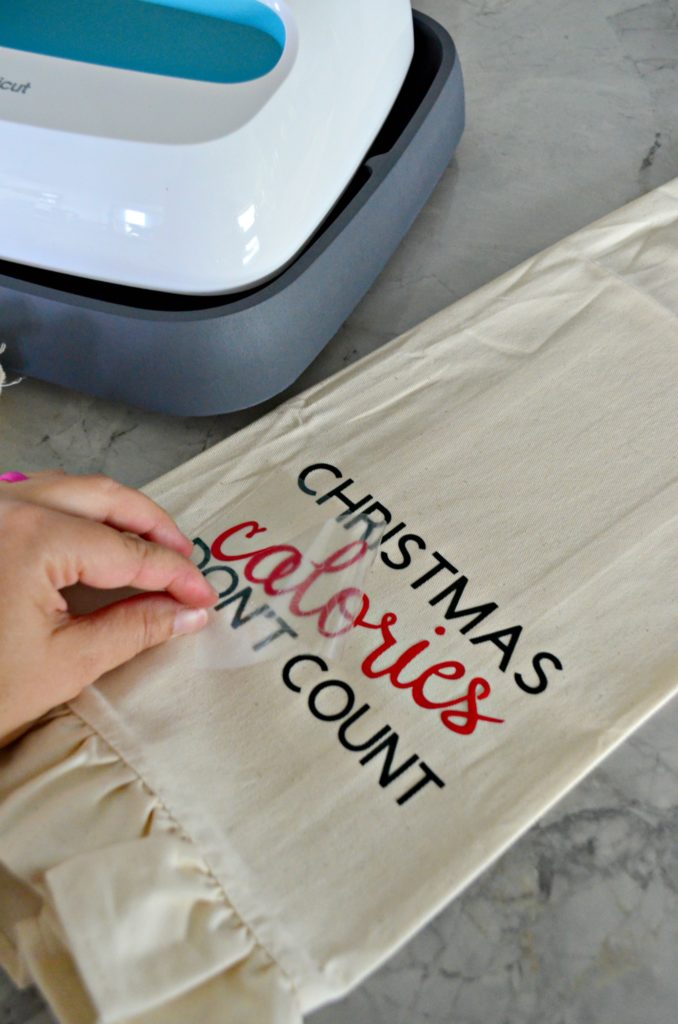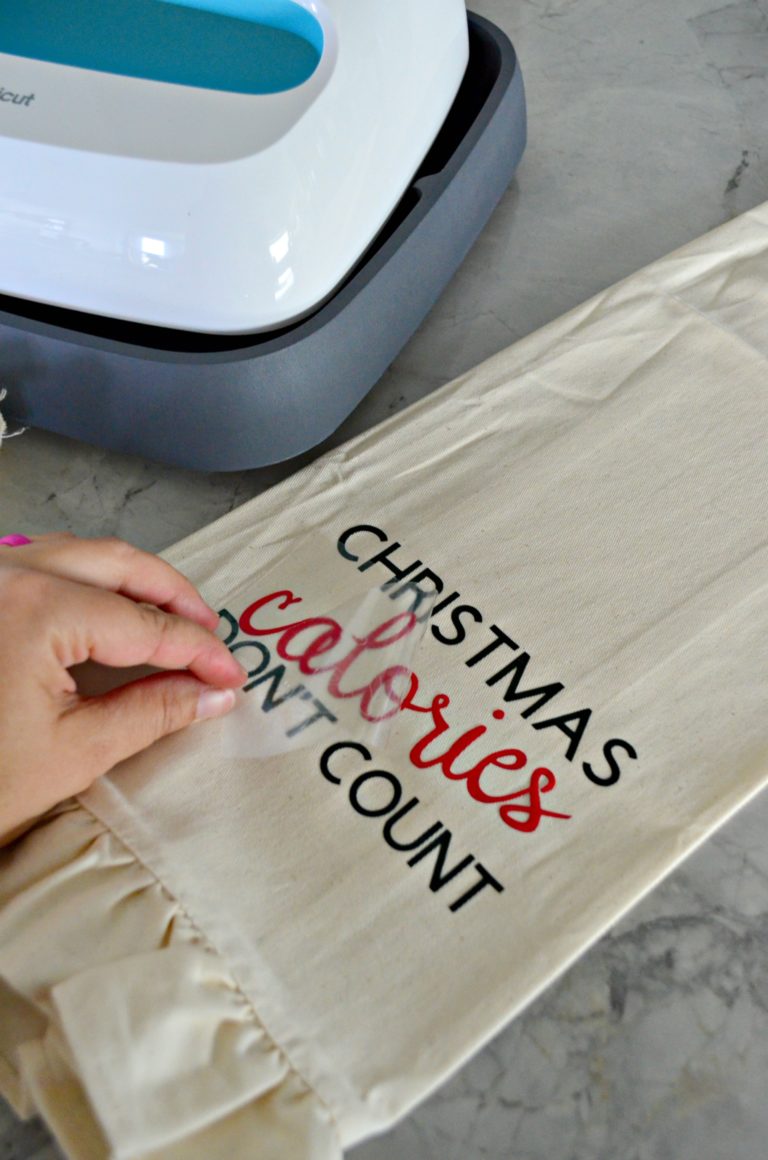 I pressed the red layer and then carefully removed it from the dish towel.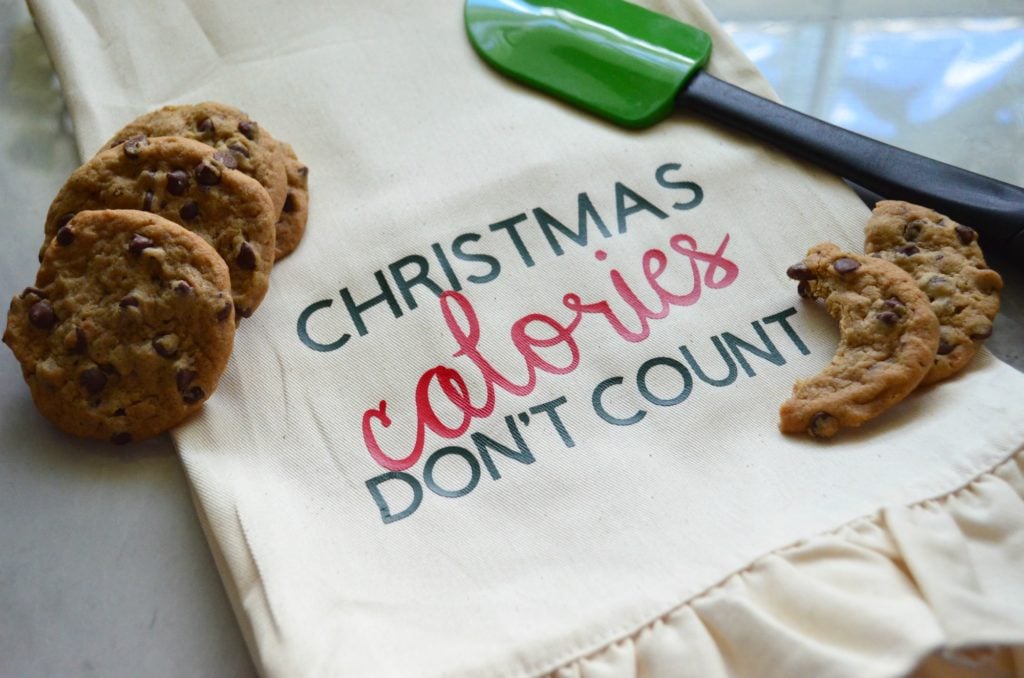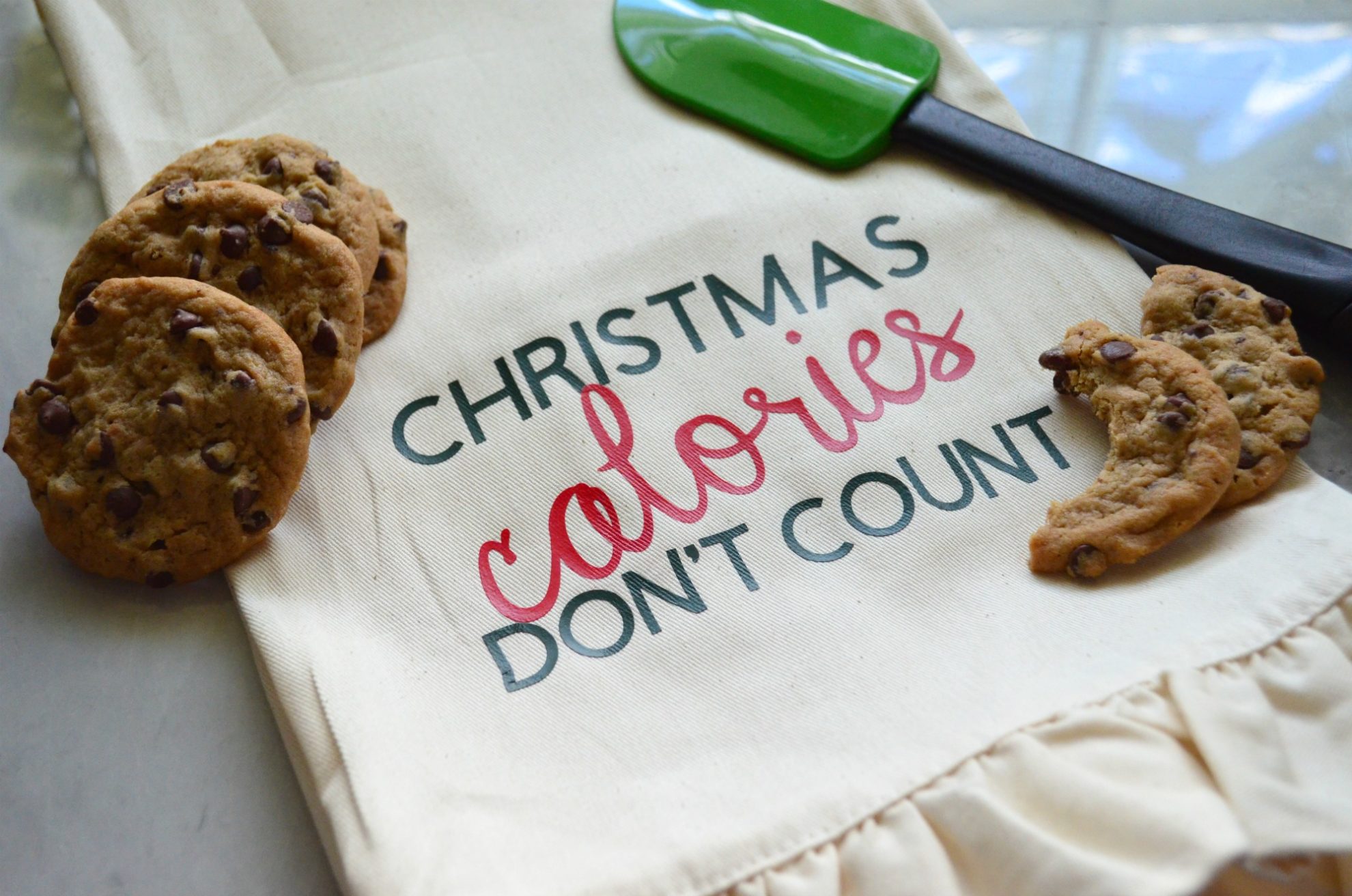 So in 15 minutes time you have an awesome Christmas dish towel that you can gift to a friend, neighbor, or even family member. Maybe pair it up with a batch of freshly baked cookies and your recipient will love it even more!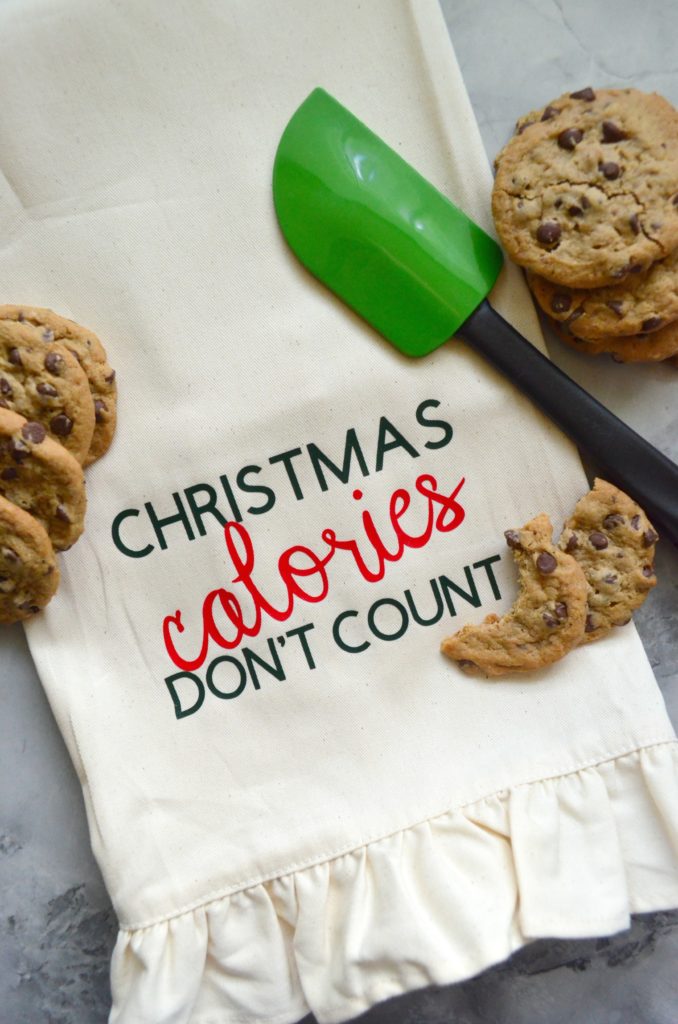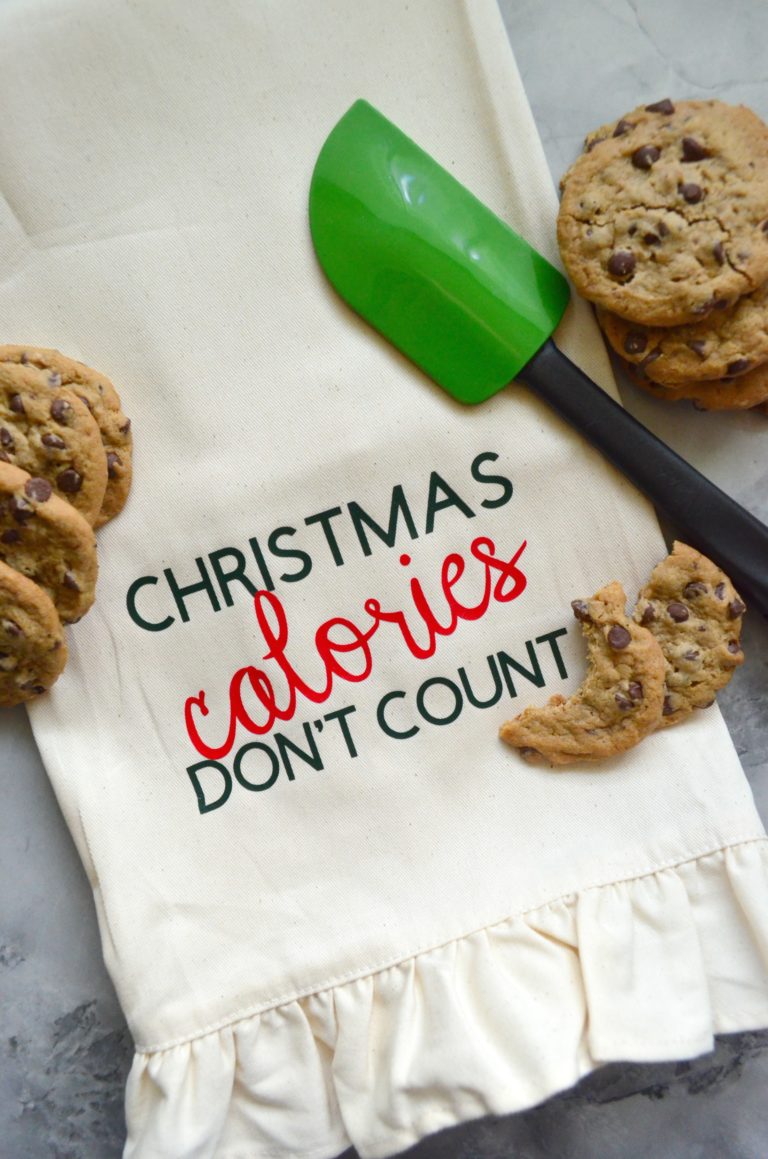 So who is ready for Christmas? And if you say no… then you can start by whipping up a cute dish towel!
Disclaimer: There are affiliate links in this post. That means, if you click on a link and purchase from my links we will receive a portion of the sale at no additional cost to you.