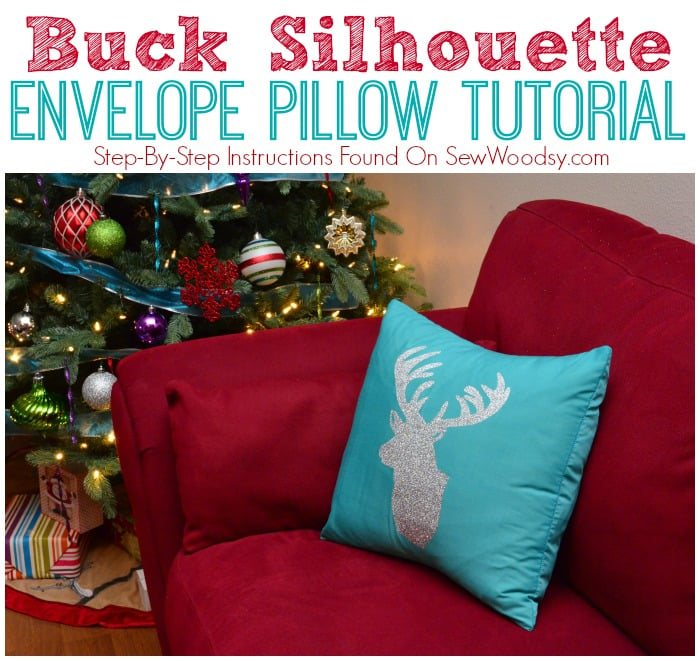 Yesterday, I shared with you our Jingle Brights Inspired Christmas Tree. Today, I'm sharing with you a super easy tutorial on how to create this Buck Silhouette Envelope Pillow! Using basic sewing skills, a Cricut, and Iron-On Vinyl you can achieve this pillow in less than 30 minutes! Oh and before I forget to tell you, all iron-on vinyl is on sale right now!!! Run don't walk and buy some!
Normally, I'm all for traditional Christmas colors, but this year, we are going bold with bright vibrant colors and some colors that might not always be associated with Christmas like teal, lime green, and purple!
Supplies:
Fabric (I used a teal linen fabric)
Ruler
Chalk Line
Scissors
Straight Pins
Sewing Machine
Cricut Mini
Cricut Craft Room
Holiday Silhouettes Cartridge by Teresa Collins
Cutting Mat
Cricut Tools
Silver Iron-On Vinyl
Iron
Ironing Board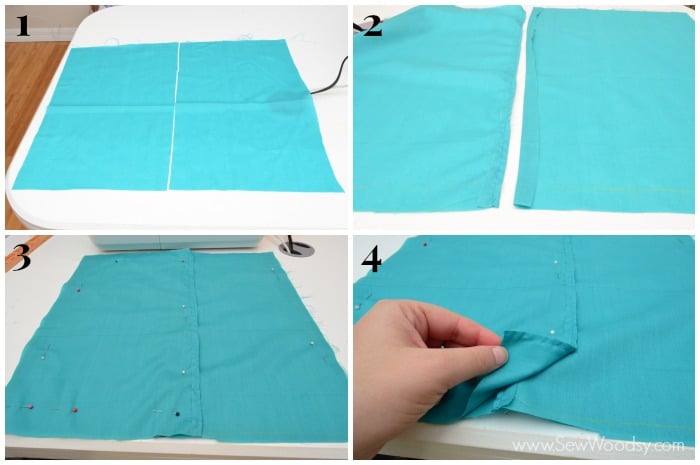 Cut three pieces of fabric. The pillow I made was 16×16 (inches). I cut one piece 16-1/2 inches and the other two pieces 10 inches each. The two 10-inch pieces will be used for the envelope fold.
Using an iron, iron the two 10-inch pieces so they have a 1/2 inch inseam then sew using a straight stitch.
Pin the three pieces together.
You'll want the nice sewed side of the envelope strips facing down on the fabric.

Begin sewing around the perimeter of the pillow, back stitch on the two middle pieces where the envelope fold is.
This is what your pillow will look like sewn. If you have too much excess fabric on the sides, feel free to trim it up. Then turn it right-side out. Use the back of a pen to poke the corners out.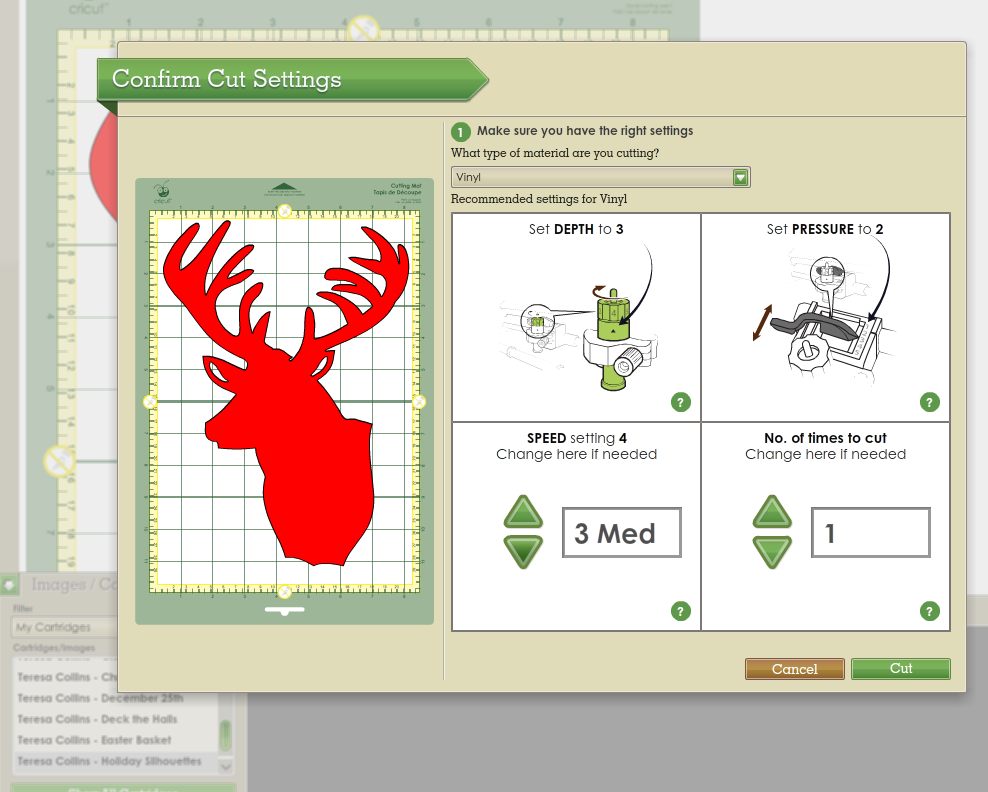 Next up, using your Cricut Craft Room chose the Holiday Silhouettes Cartridge by Teresa Collins. Make the buck as large or as small as you'd like. Remember if you chose writing you must flip it before you go to cut.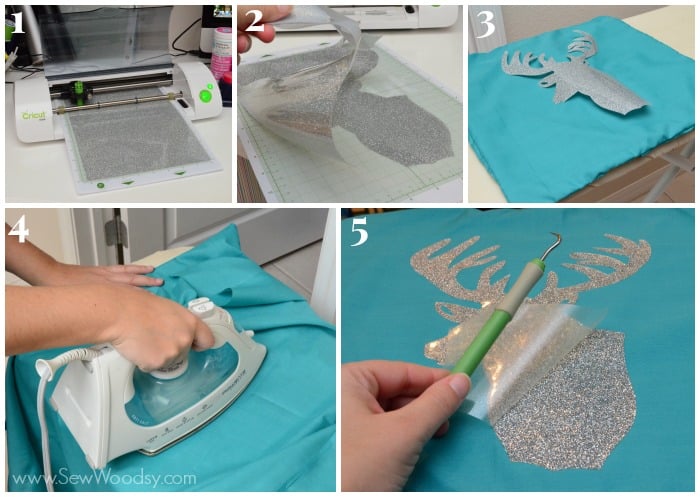 Cut your iron-on vinyl on the vinyl setting.
Remove the negative Iron-On film from the mat and weed out any areas you don't want to show on your pillow.
Place the iron-on vinyl on the pillow (plastic shiny side up).
On a cotton setting iron the vinyl onto the pillow. I always use a thin layer of fabric to protect my iron from the plastic. Iron per Iron-On vinyl instructions
Carefully remove the clear plastic once the transfer is complete.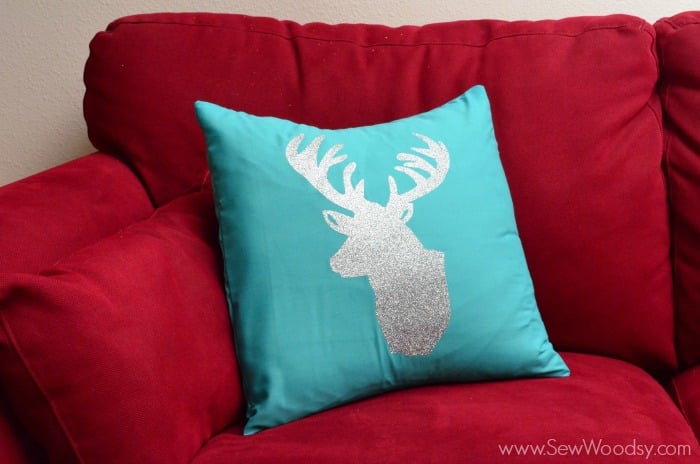 There you have it. In just 30 minutes you'll have a designer pillow to compliment your holiday decorations!
Disclaimer: There are affiliate links in this post. I was provided Iron-On Vinyl to create a project, but I was not compensated. I simply love the product and continue to support it. As always all opinions are my own.