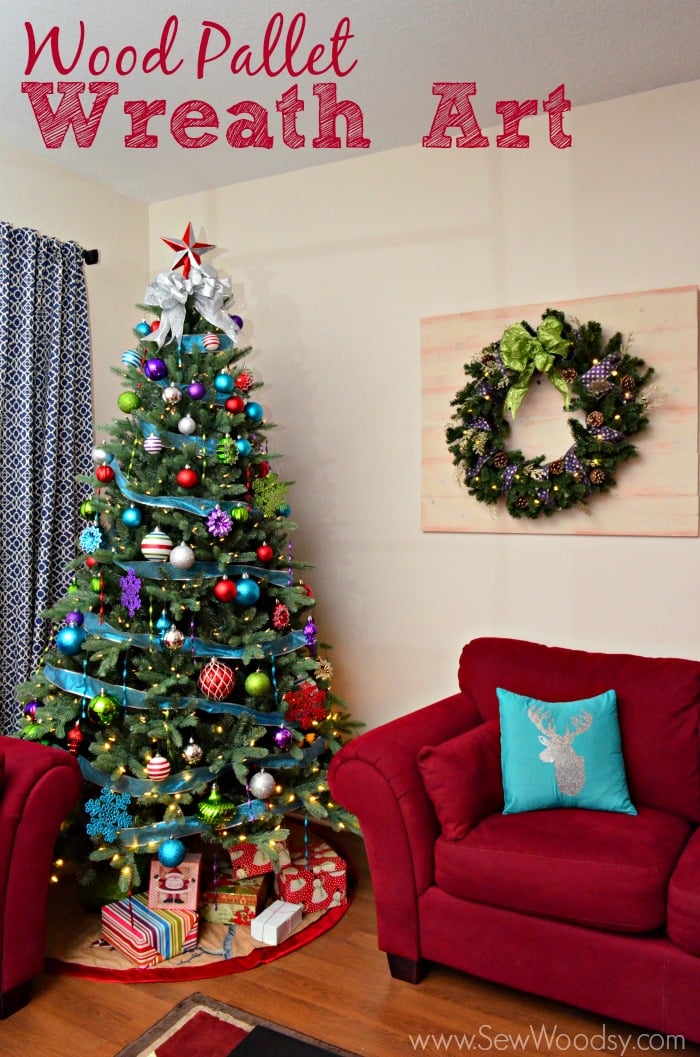 I'm so excited to share with you today the Wood Pallet Wreath Art I created for our front room where our Jingle Brights Christmas Tree stands. When the wreath was first sent to us I knew I wanted to do more than just hang it on the wall. I knew I wanted to make it more like an art piece… so that's when I started starring at the scrap wood in the garage.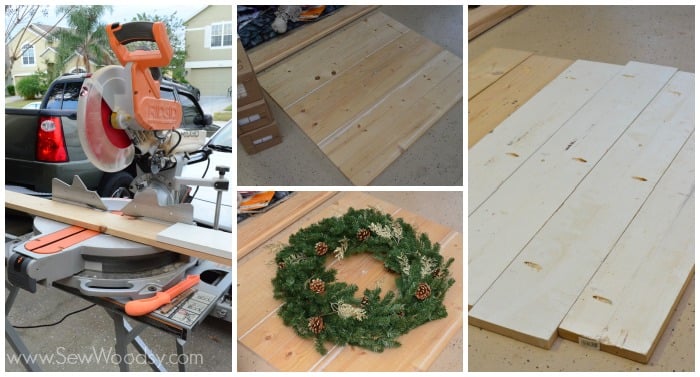 I worked on this project earlier this month, back when Jon was trying to finish up on our kitchen. The day I chose to create the wood pallet wreath art he was working on the back splash. He could not take any time out to help me, so it was me, myself, and I on this project. Jon refuses to let me use the table saw while I'm pregnant, so my only option was the compound miter saw. No biggie–that's my saw of choice when I have to cut wood.
I measured out my wood to the desired size I wanted–a little extra on the bottom and top and a half foot on each side of the wreath. After I cut it, I grabbed the Kreg and began drilling pocket holes. Then I joined them all together!
I shared this photo on Instagram when I was at 20 weeks pregnant using tools!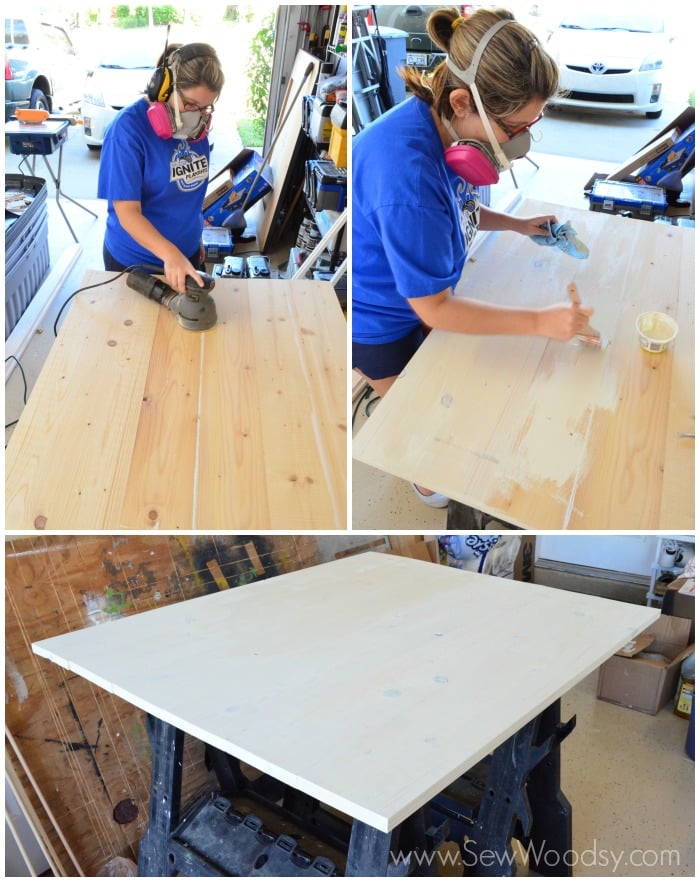 After I joined all the pieces together, I grabbed the sander and gave the "pallet" a light sanding. Then I took some antique white paint and diluted it with water. I white washed the wood with a few coats. I knew I wanted the wood grain to show through but I didn't want the actual color of the wood.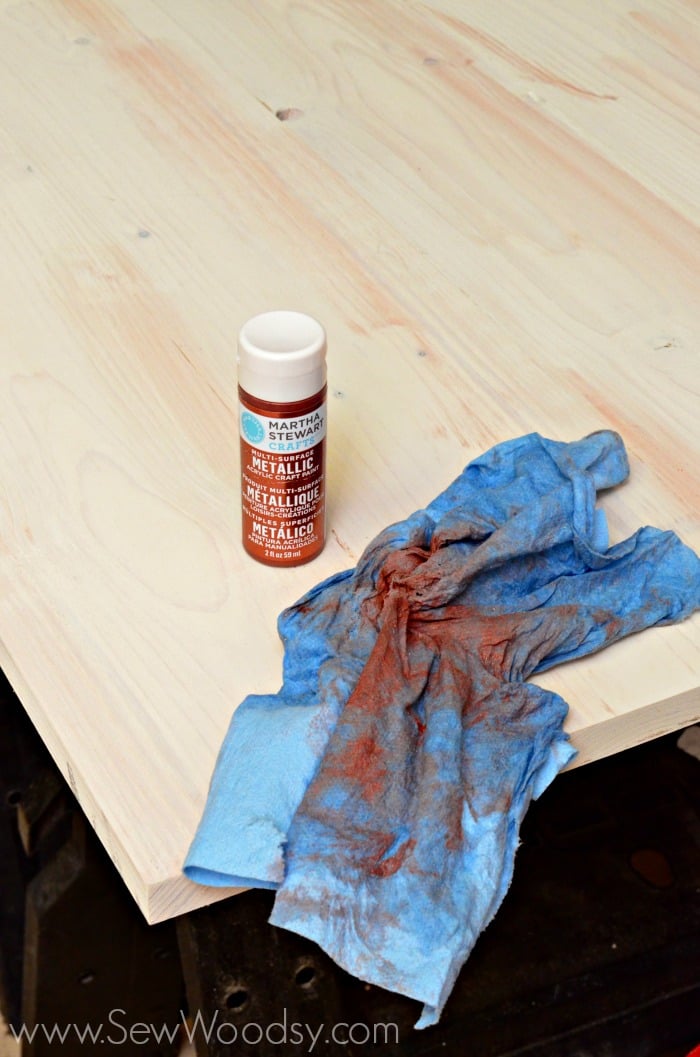 Since I'm banned from using stain for the next few months, I grabbed some Martha Stewart Crafts Metallic acrylic paint and rubbed a little on a damp rag. Then I started to rub it onto the wood. It gave a nice "faux" semi-stained finish.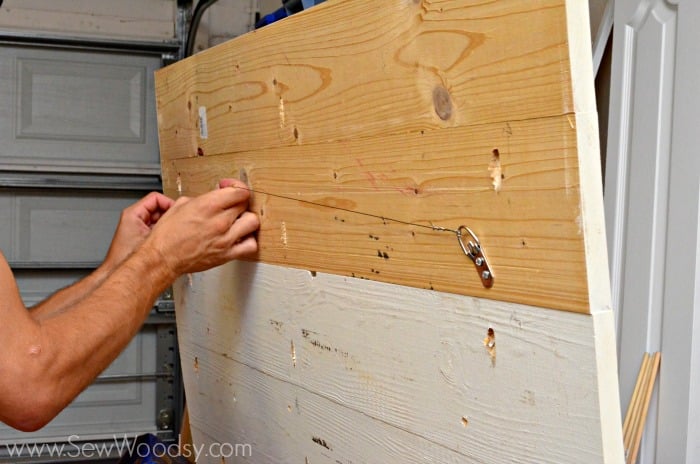 Jon secured picture frame hooks and wire to the back of the wood. So that way we could secure it to the wall.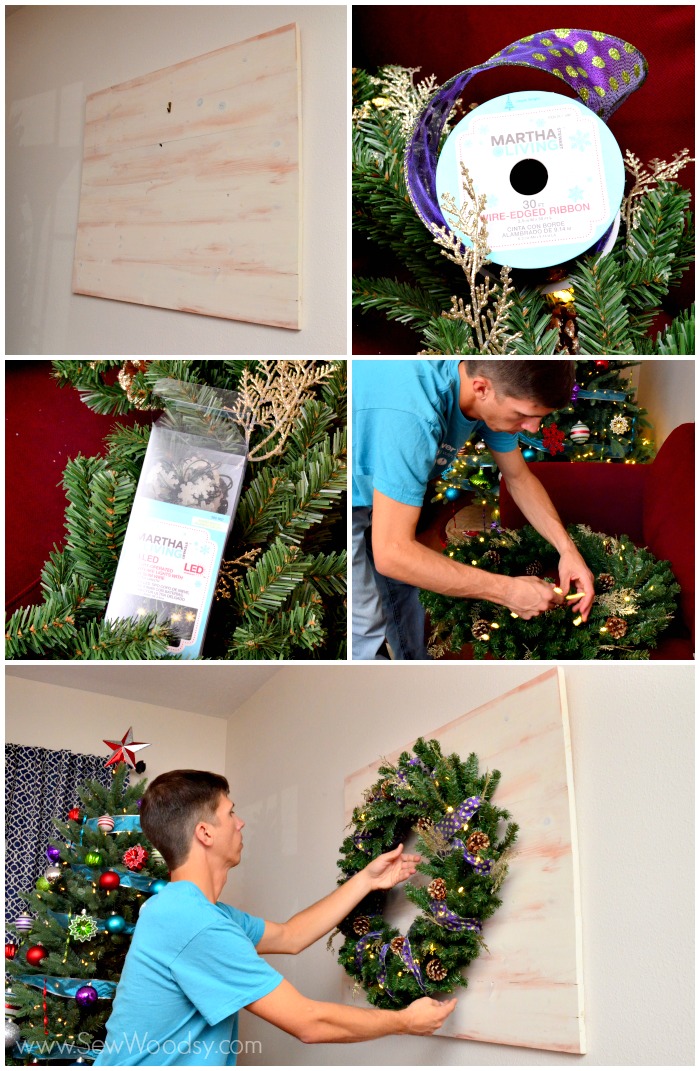 Then it was time to jazz up the wreath. We added battery operated LED lights, purple polka dot ribbon and a big green bow to the wreath. Once it was complete he hooked it on to the wood (we secure a small hook on the front of the wood).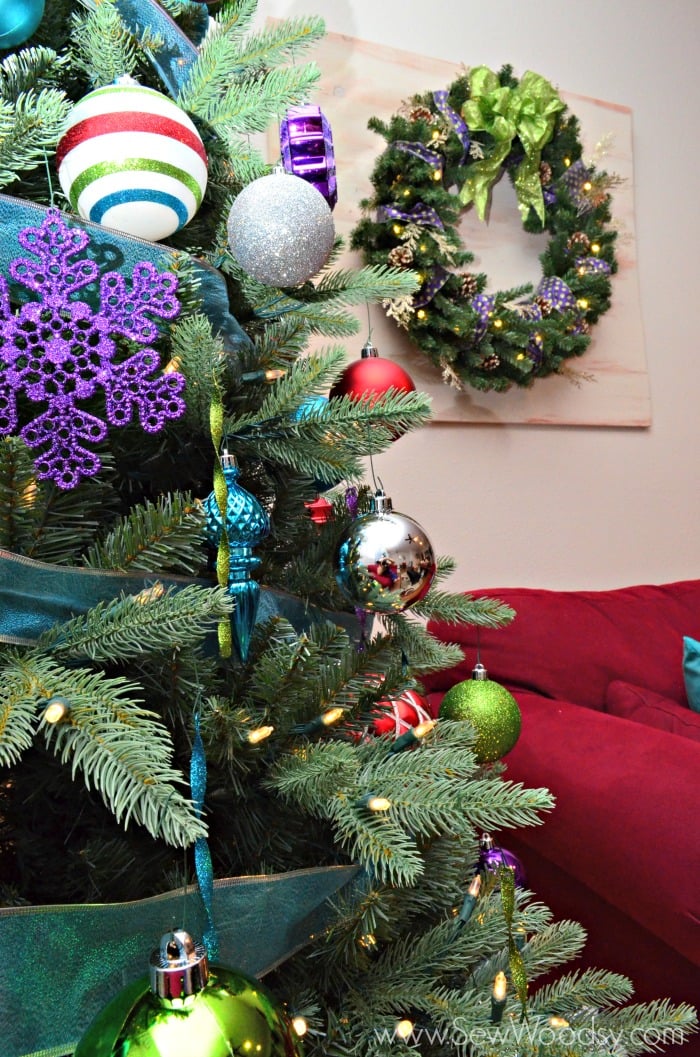 Simple as that… we had a new piece of holiday art. I know its technically not a wood pallet but it's a faux looking wood pallet in my book!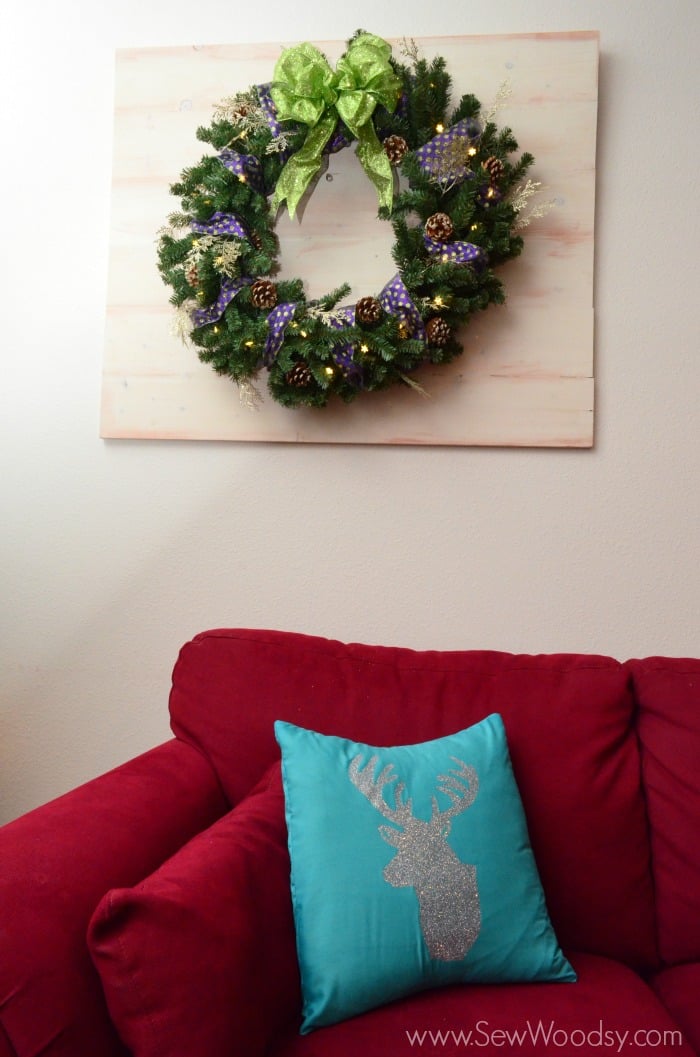 Do you ever create holiday art like this?
Disclaimer: We were provided the wreath from Martha Stewart Living. As always all opinions are our own.