Chevron pattern has been all the rage in the craft blog world over the past year, and I love the pattern dearly–yet I've created not one thing using this beloved pattern. Last week while parousing the aisles of Michaels I stumbled across this wooden heart shape frame for $1. I knew instantly that I could paint a chevron pattern on the frame and make it spectacular! The only problem I had was creating a perfectly straight chevron pattern. You probably noticed my "goof" instantly… the solid red near the left side of the heart. Oh well, that's what makes it one of a kind and proves once again that I am human like everyone else! I love how this frame turned out!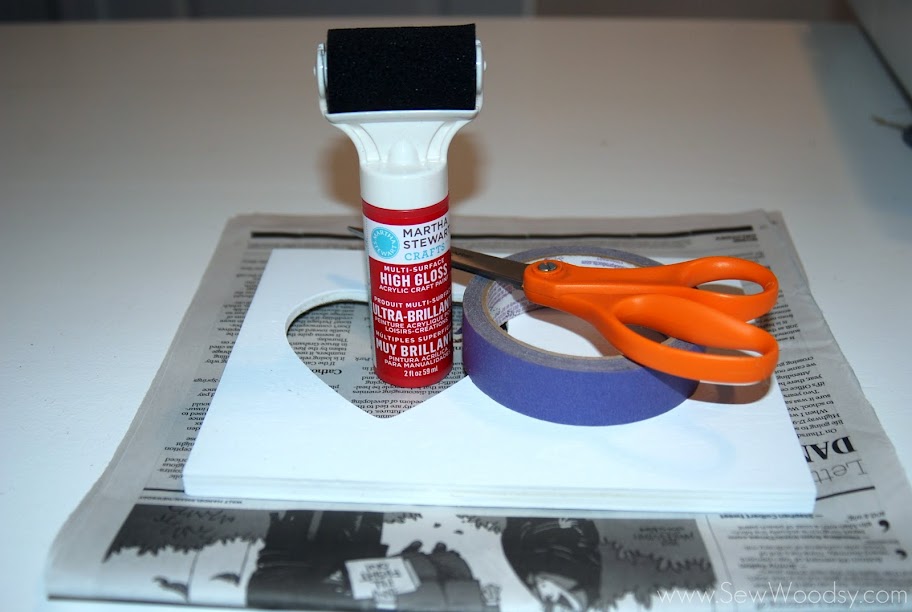 Supplies:
Wood Heart Shape Frame ($1 at Michaels Crafts)
Martha Stewart Crafts™ 2oz Multi-Surface High Gloss Acrylic Craft Paint – Habenero
Martha Stewart Crafts™ Roller Tops
White Spray Paint / Newspaper
Painters Tape / Scissors / Sand Paper
1. Lay newspaper outside in preparation to spray paint your frame.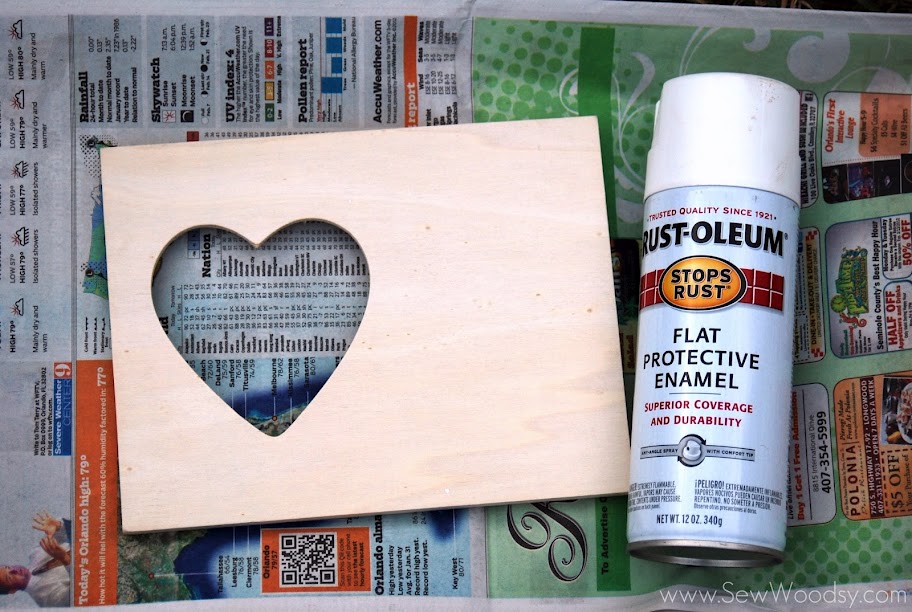 2. Spray paint your frame white, and let it sit to dry.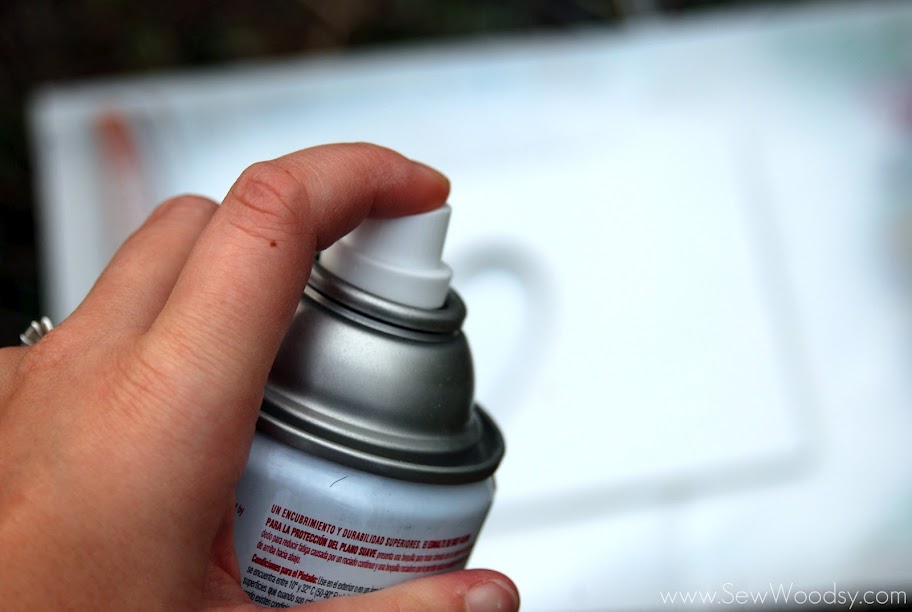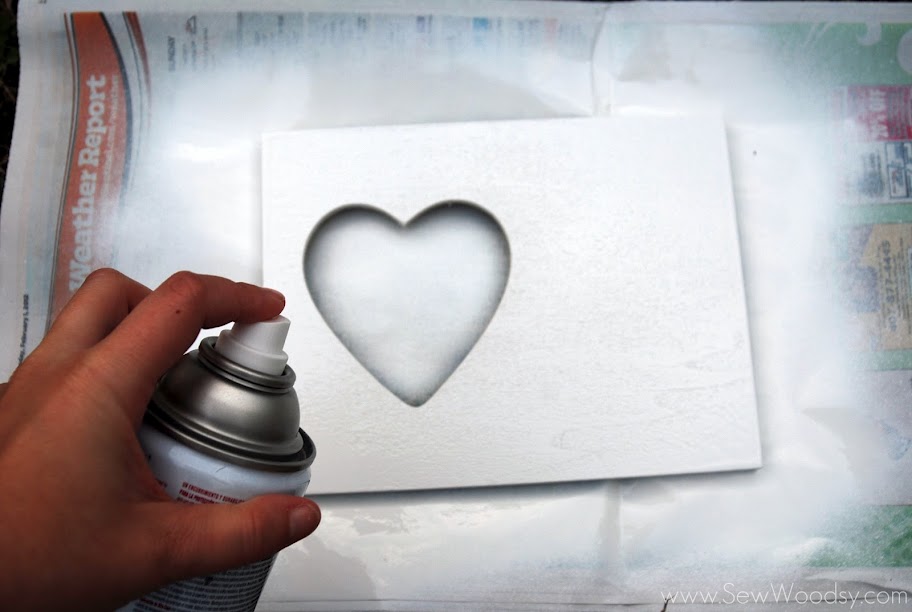 3. Once your frame is dry tape your chevron pattern on the frame.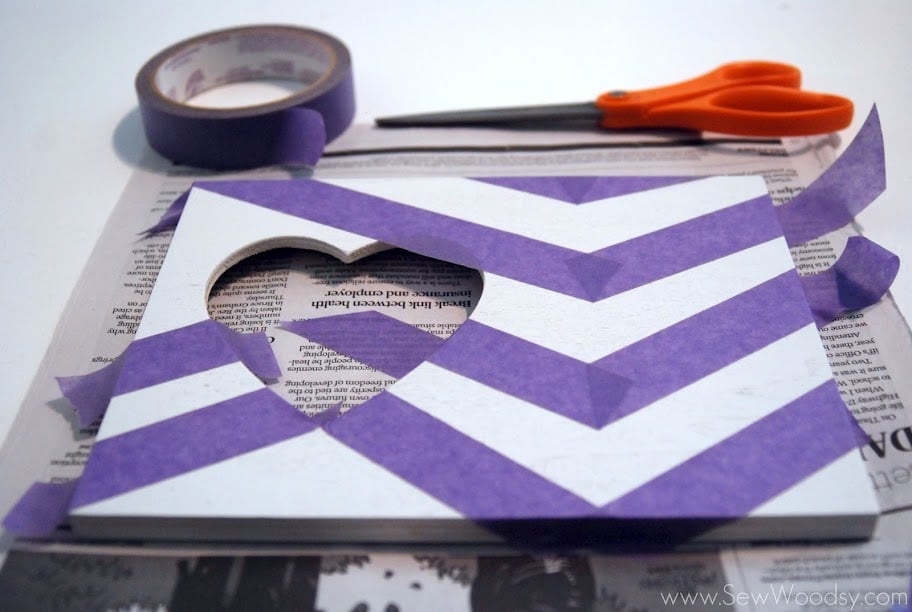 4. Using the Martha Stewart Crafts paint and roller brush begin painting the frame. Let the frame dry once all paint has been applied.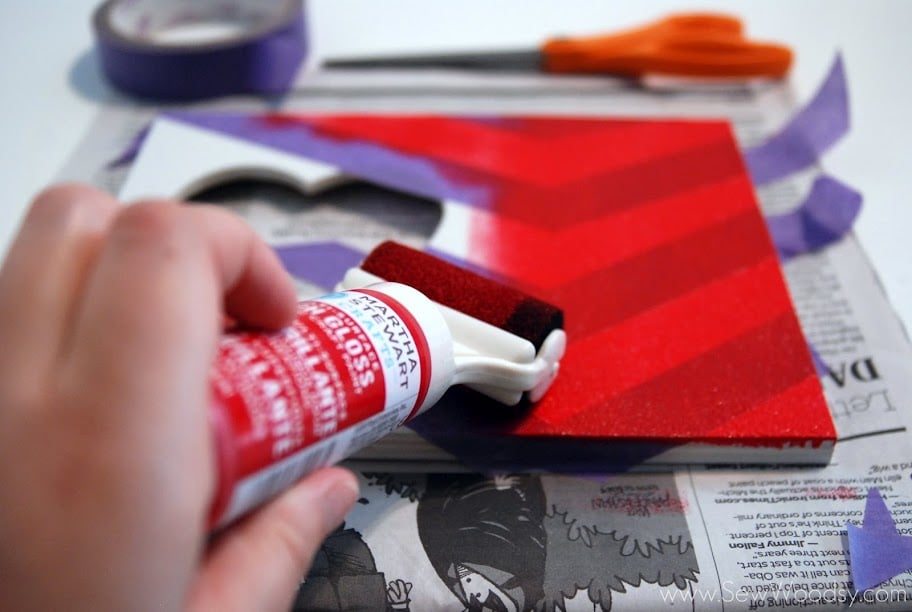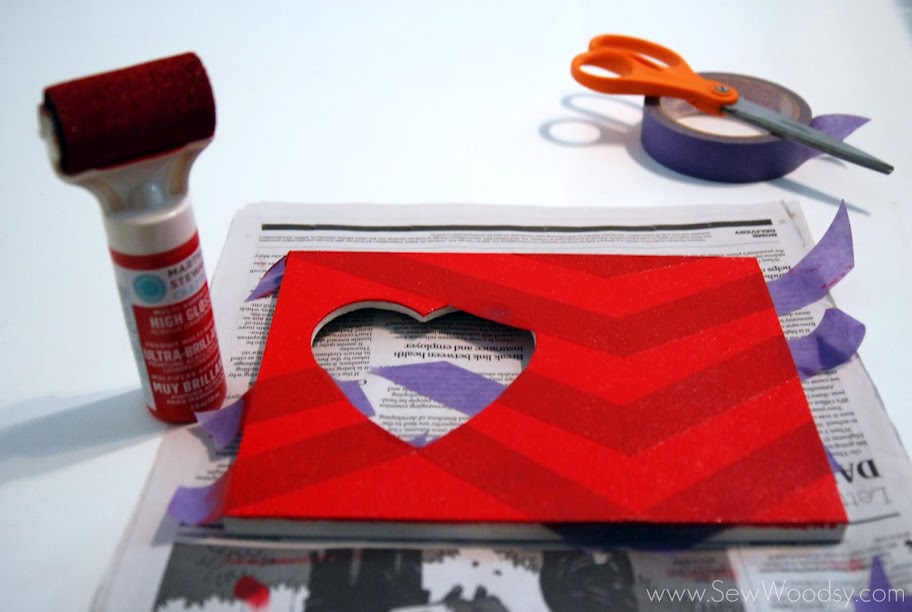 5. Remove tape from painted frame.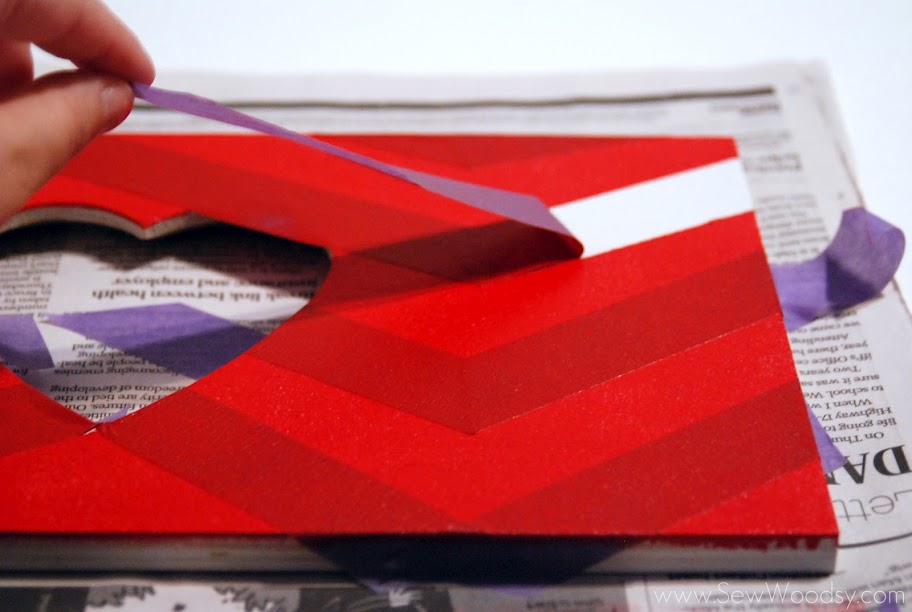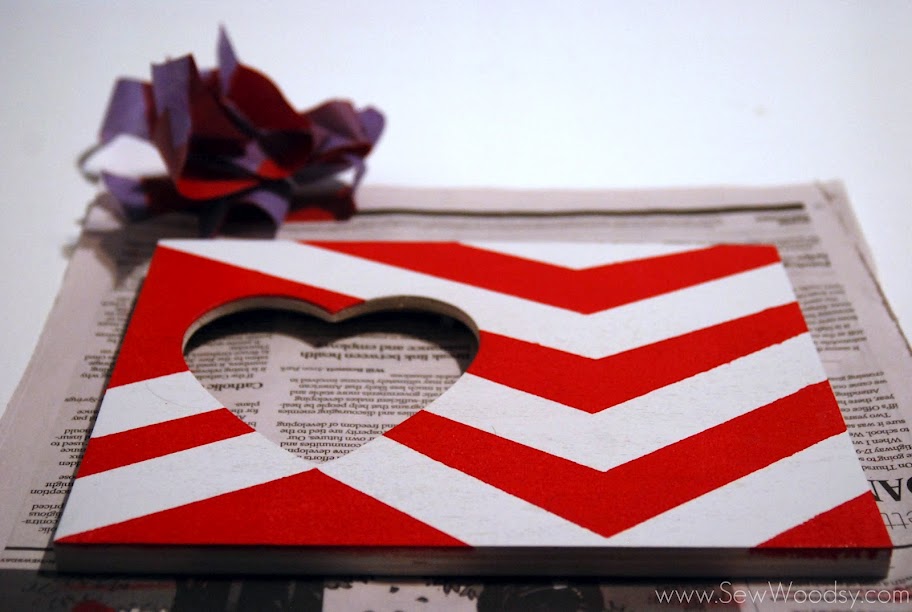 6. Using a piece of sand paper gently sand frame to give it a more distressed look.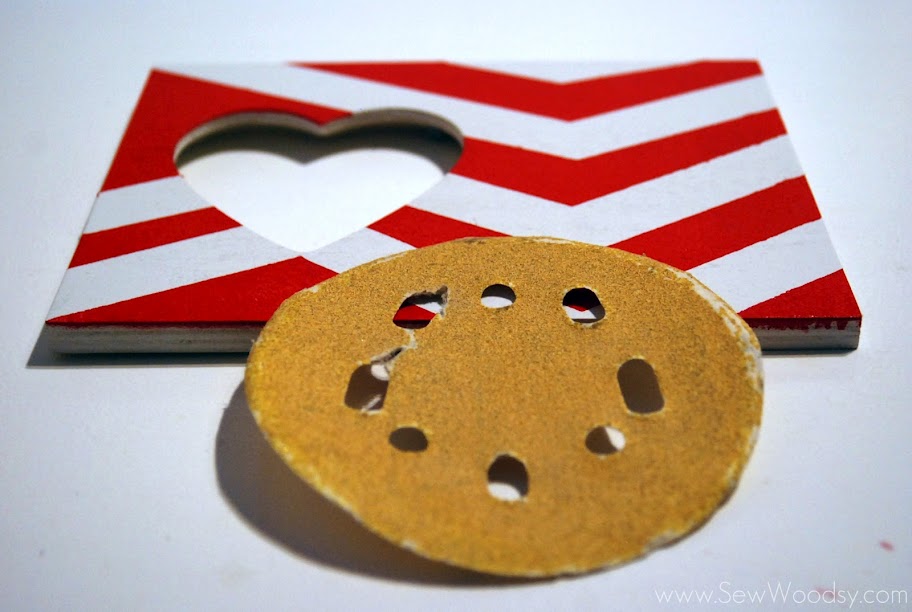 *I started on the edges and worked my way around the frame.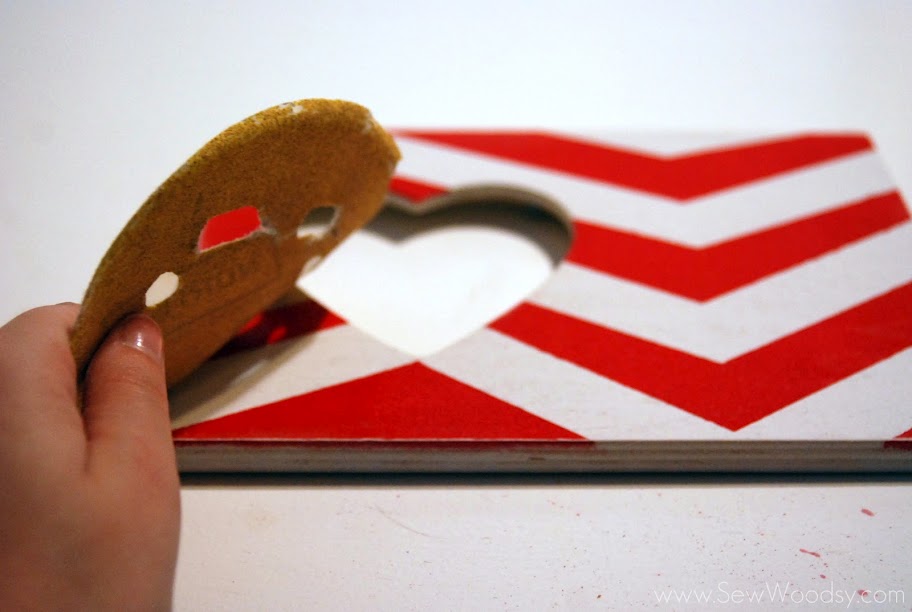 *I also just grabbed the first piece of sand paper I found in the garage… not sure if Mr. Woodsy will be happy with me when he sees what I used!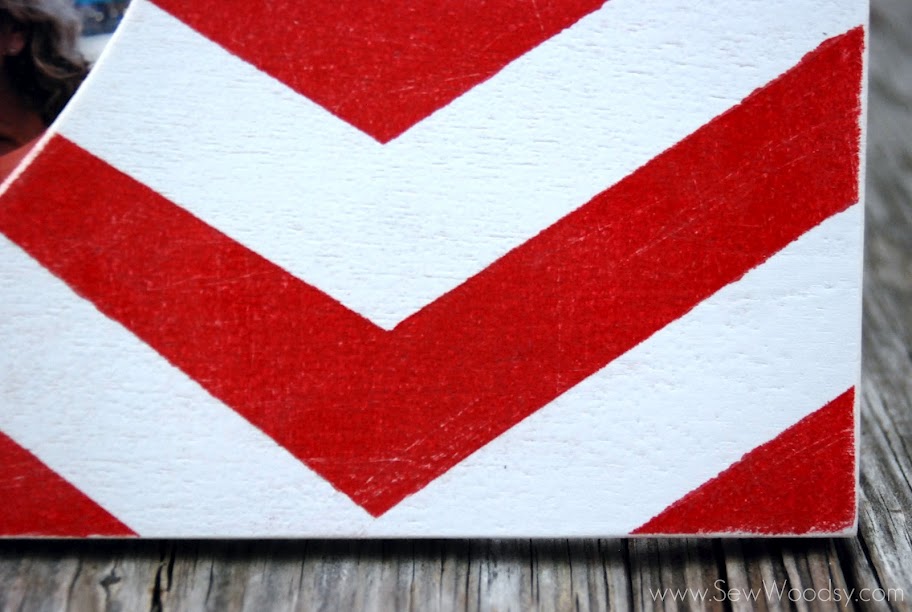 7. Place your favorite picture in the frame and display it for everyone to see!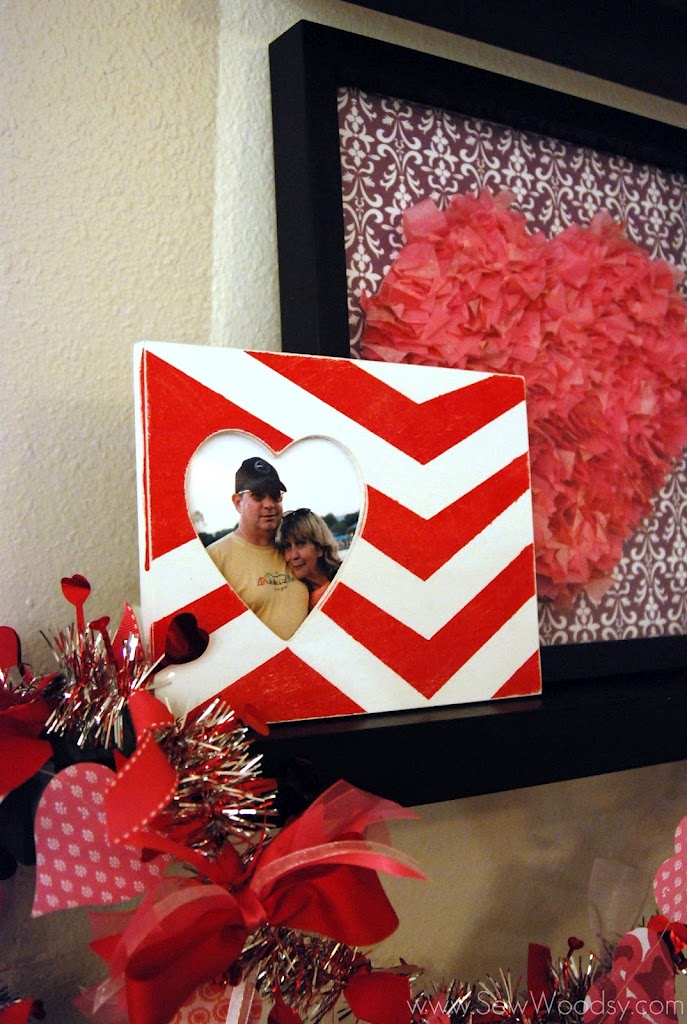 *This is a picture of my parents at Epcot Food & Wine Fest last fall — they have been married 29 years as of last month!