Learn how easy it is to make your very own decoden phone case with some items you have around your home plus other fun trinkets!
This is a sponsored post on behalf of The Blue Print Social and Plaid Crafts. As Always all opinions are my own. Collage Clay is not recommended for children ages 12 and under, and the product is not edible. Small parts are a choking hazard for children.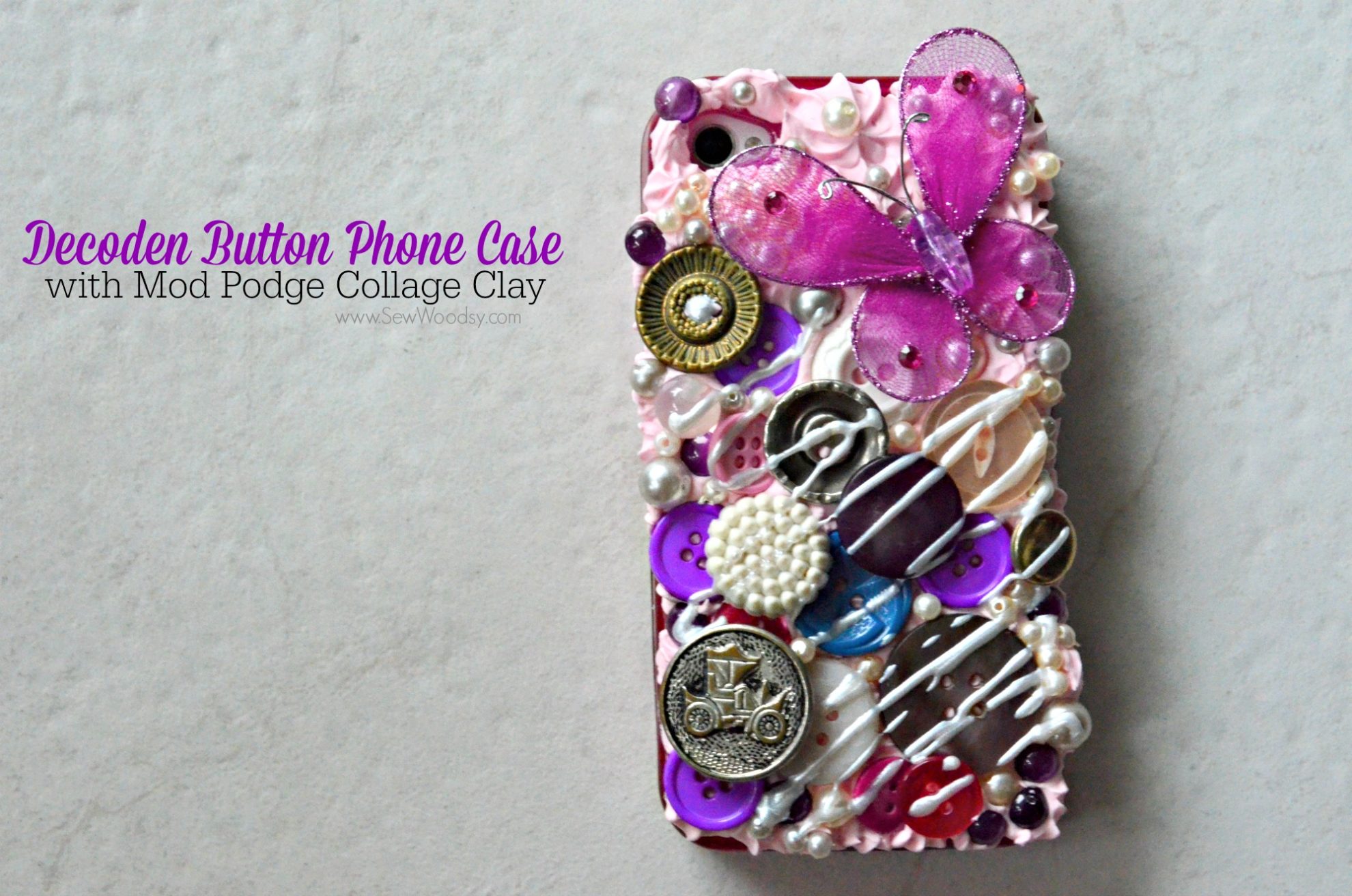 I'm so excited to share with you today a new product from Plaid Crafts. It's called Mod Podge Collage Clay. Collage Clay is lightweight whipped clay and makes for awesome Decoden, 3D Collage, stenciling projects and more. It's currently available in two colors right now; Vanilla White and Strawberry Pink.
Table of contents
What is Decoden?
So you might be wondering, what the heck is Decoden?
Decoden is the art of decorating anything with trinkets, and "the more the merrier" is the name of the game in designing an over the top look in this 3D collage technique.
Its all the rage on cell phone cases right now and to be honest sky is the limit. You do not have to have a creative bone in your body to be able to use this product. Because it's all about layering and adding as much as you want anyone can do this.
I think this would be perfect for a teen birthday party or slumber party. Heck, I could see college roommates working on a Decoden phone case together. Or like me, a work-at-home mom who loves to create! You can use Collage Clay with Mod Melts, trinkets, buttons, rhinestones, and anything else you can think of!
Supplies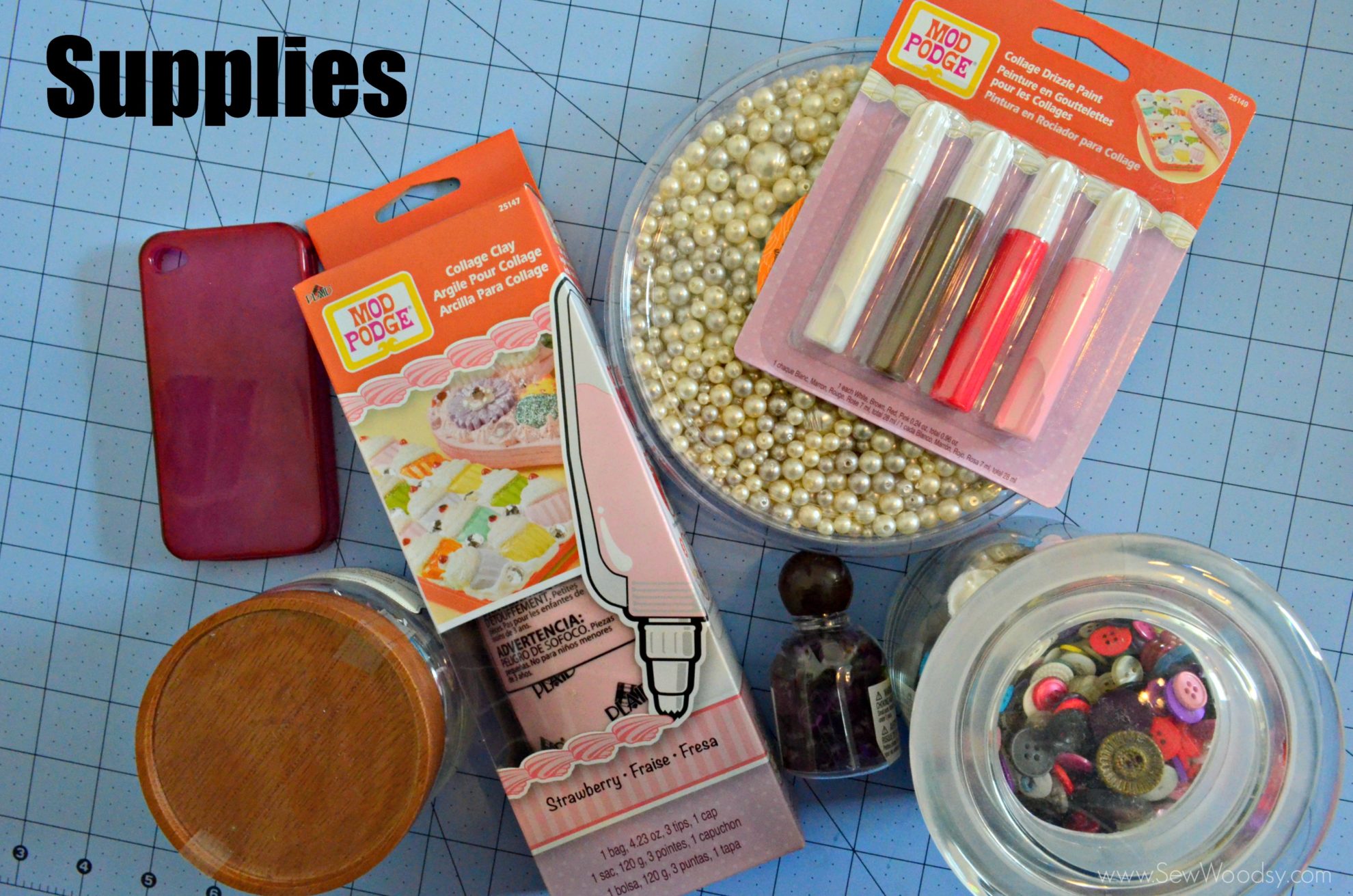 Strawberry Pink Mod Podge Collage Clay + Star Tip
Cell Phone Case
Buttons
Pearls
Purple Stones
3-D butterfly
Collage Drizzle Paint
How to make Decoden Phone Cases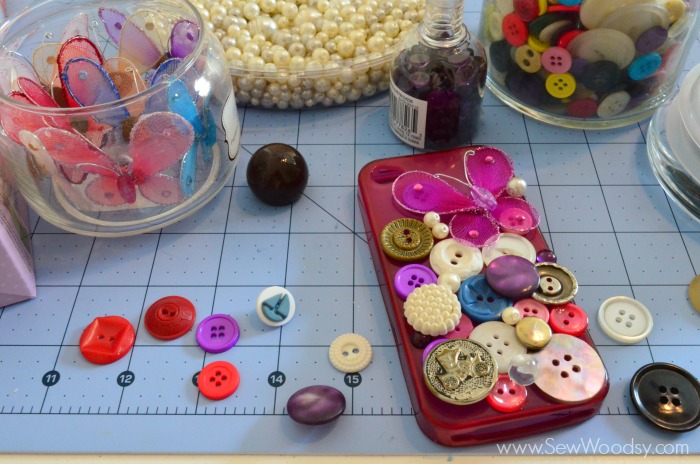 First up, lay out all your trinkets on to your phone to get an idea of how you want it to look.
Decoden Whipped Cream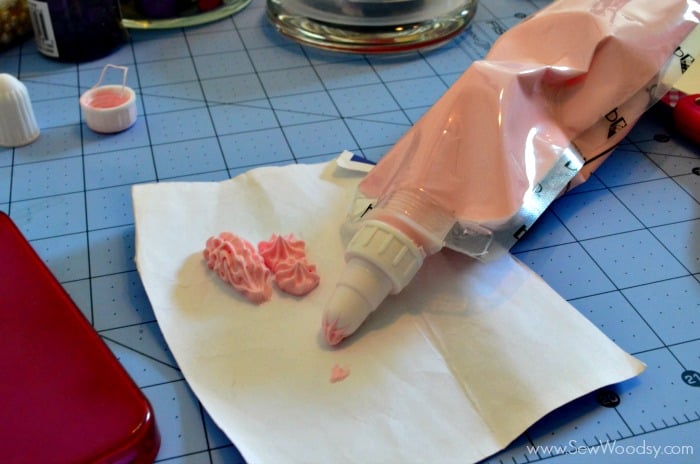 Then transfer the trinkets off the phone in a similar order to how you laid it out. Place the star tip on the Mod Podge Collage Clay bag and test out a few patters on a piece of paper before you begin on your cell phone case.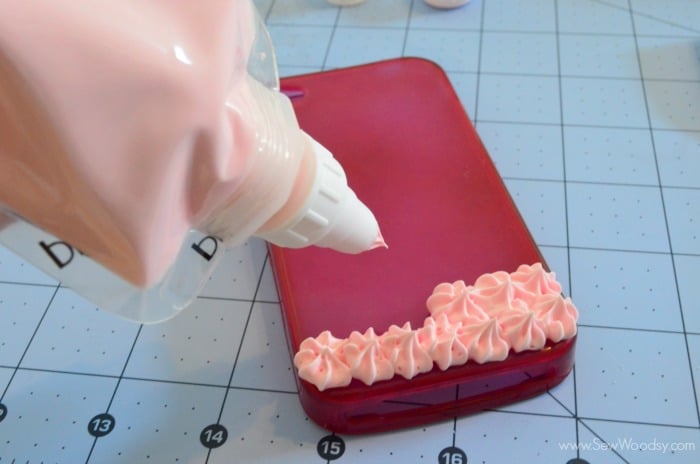 Next up, begin applying the Strawberry Pink Mod Podge Collage Clay to the cell phone case. I used the star tip and started from the bottom.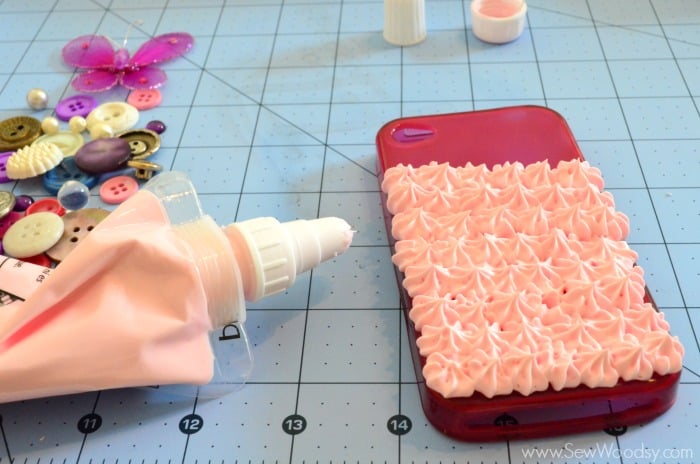 As I worked my way up I made sure that no gaps were made visible.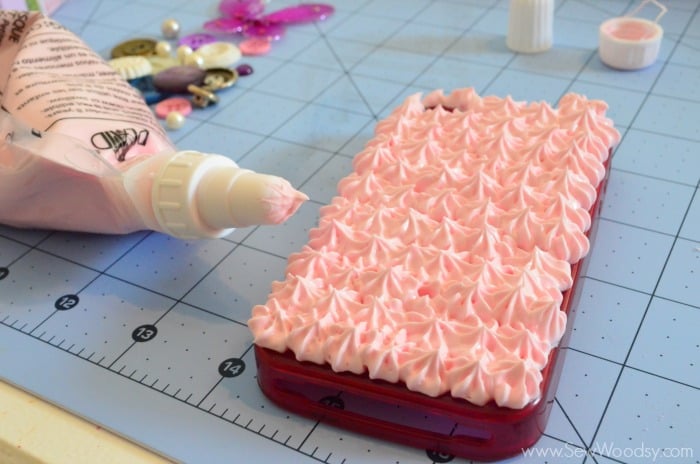 This is what my case looked like when I was all done applying the Collage Clay.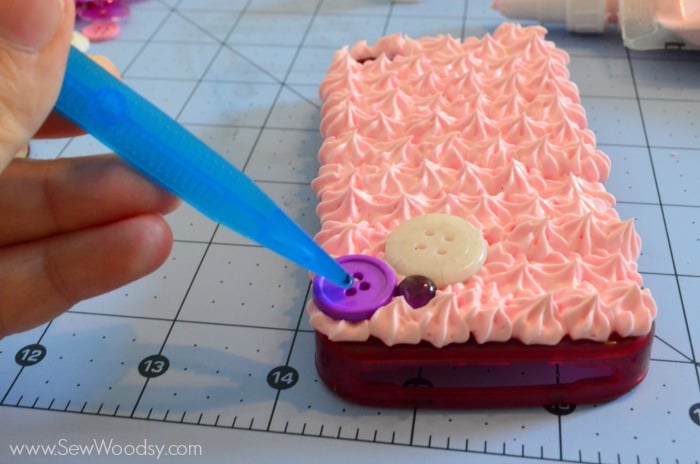 Next up, start to carefully add the buttons. I used craft tweezers to help me place the smaller buttons.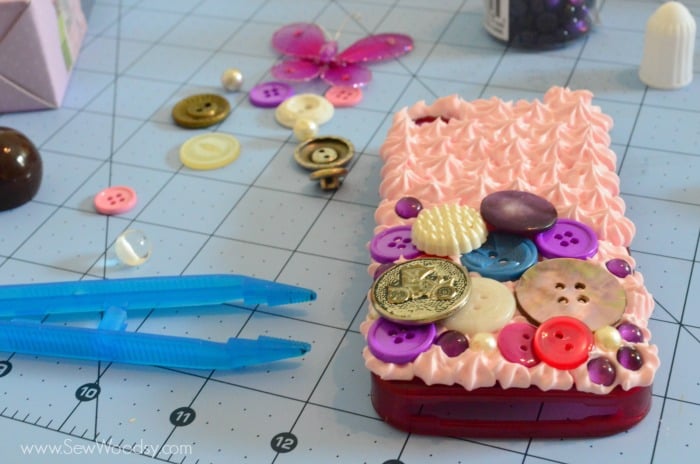 Keep layering on the buttons, pearls, and purple gems.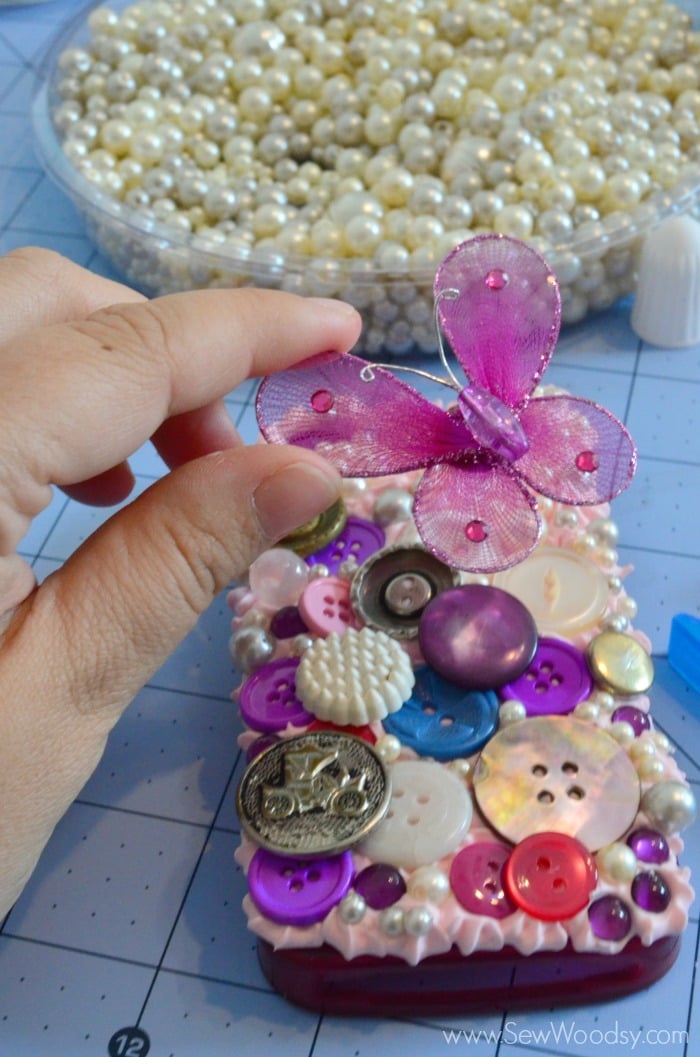 After I placed all the trinkets on the case I placed the butterfly on last.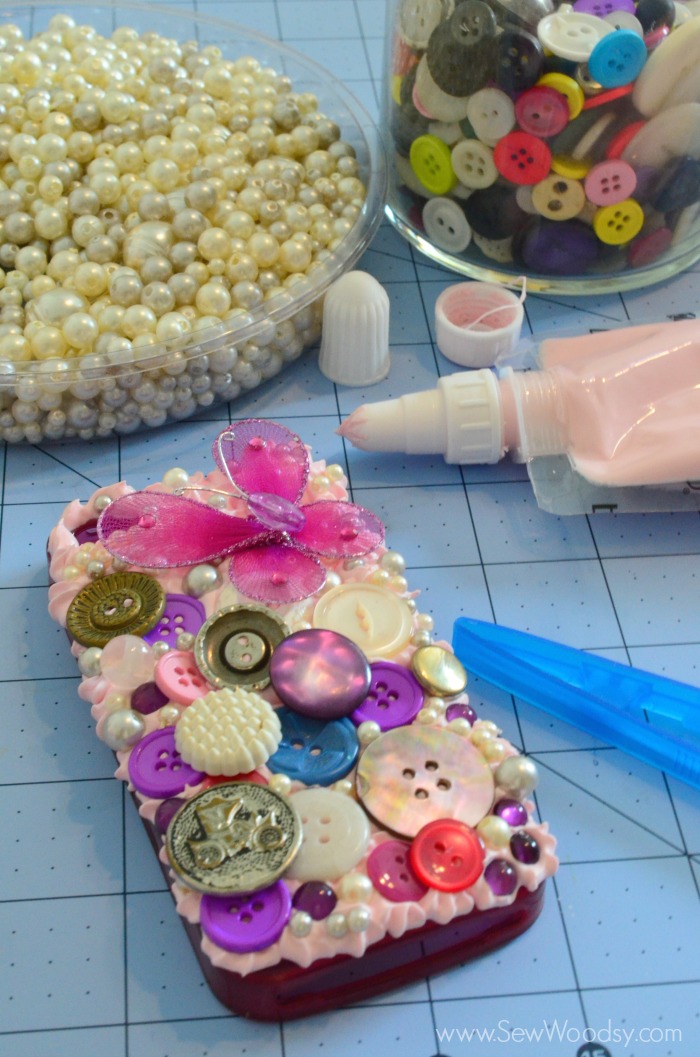 This is what it looked like before I added the Collage Drizzle Paint.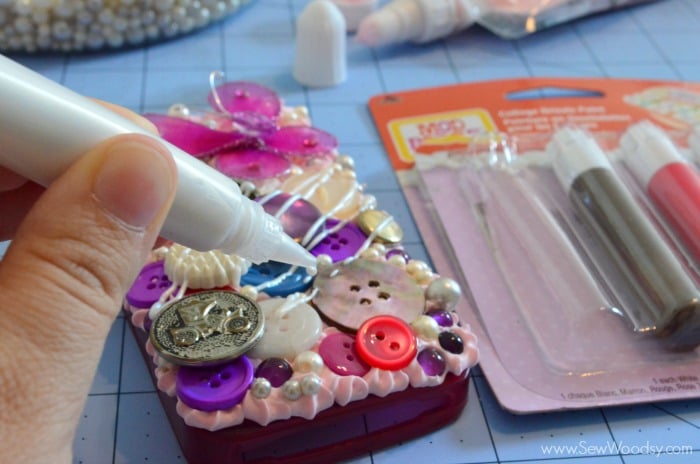 Next up, I just did a small drizzle of Collage Drizzle Paint at a diagonal on half the buttons!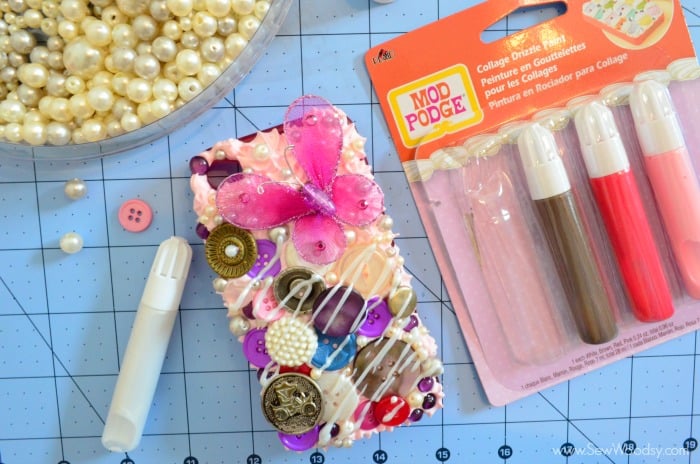 This is what it looked like when it was all done.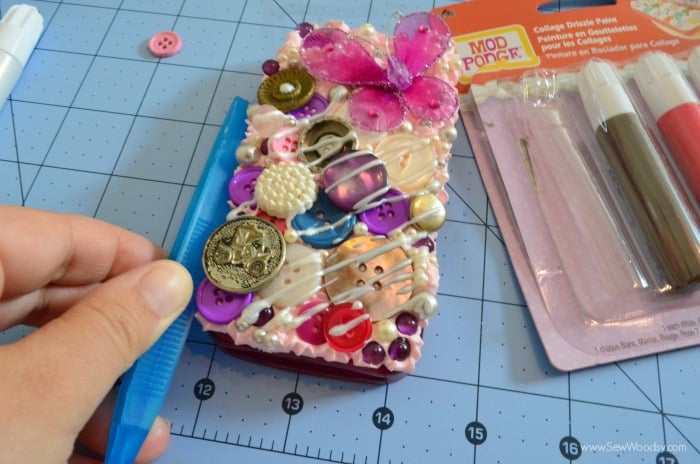 Lastly, using the edge of the craft tweezers I flattened the sides so that they didn't stick out too far.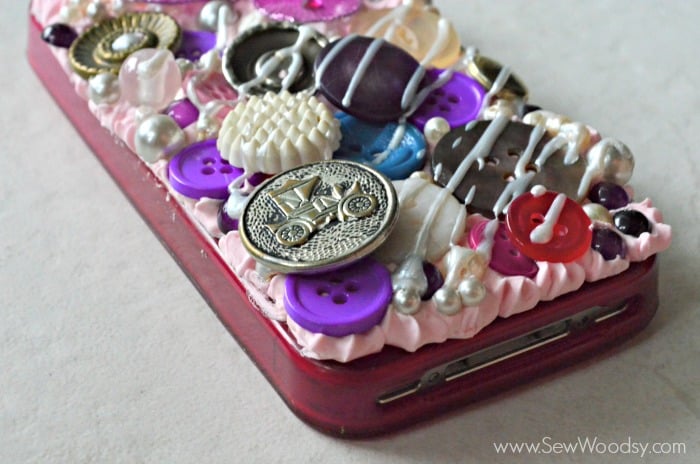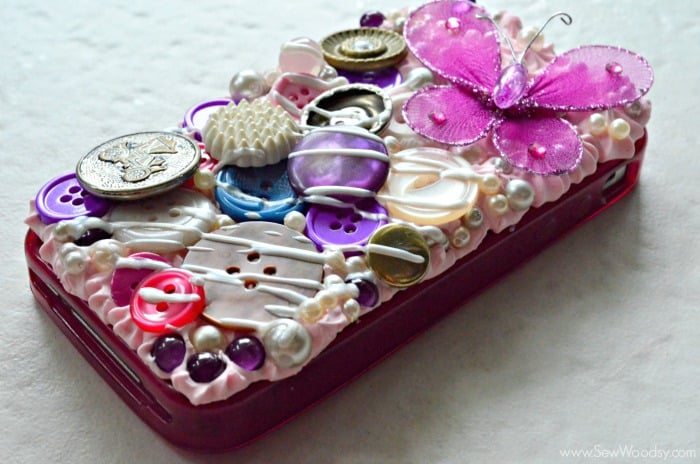 I hope I was able to inspire you to want to create your own Decoden Phone Case! Here is another great blog post on how to decoden a phone case.
Craft Projects
In case you are looking for more crafty projects, here are a few more of my favorites.
Paint has arrived!
DIY Trendy T-Shirt: Call Me On My Cell Phone…
12 Months of Martha June + Video