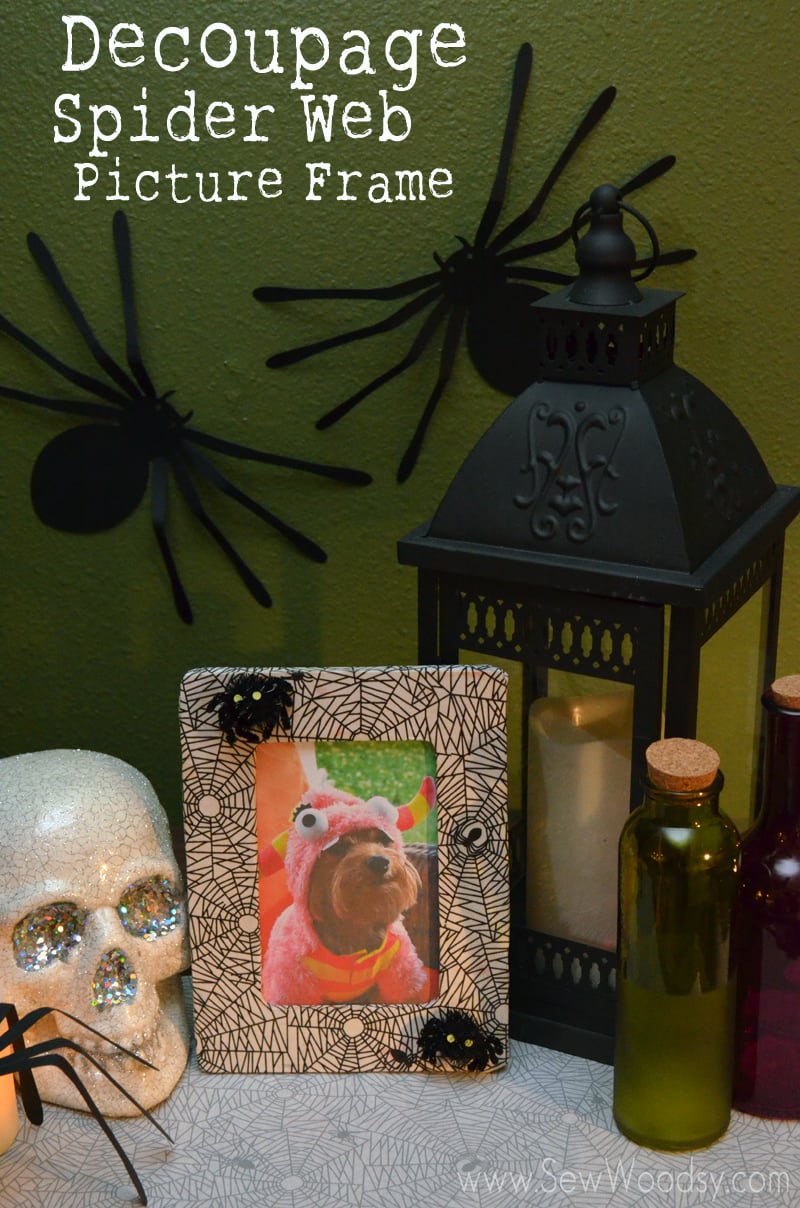 Ahh… Halloween. It's right around the corner, and we've been slacking on the Halloween department thanks to our kitchen remodel that has taken much longer than I we ever anticipated. This year, I'll be creating a lot of simple Halloween crafts that everyone can make with just a few supplies. Today, I'm sharing what I created from my 12 Months of Martha box. I love making picture frames for the holidays and this one is extra special since it highlights our furry friend, Lola. 3-dimensional spiders give it extra thrill and dimension.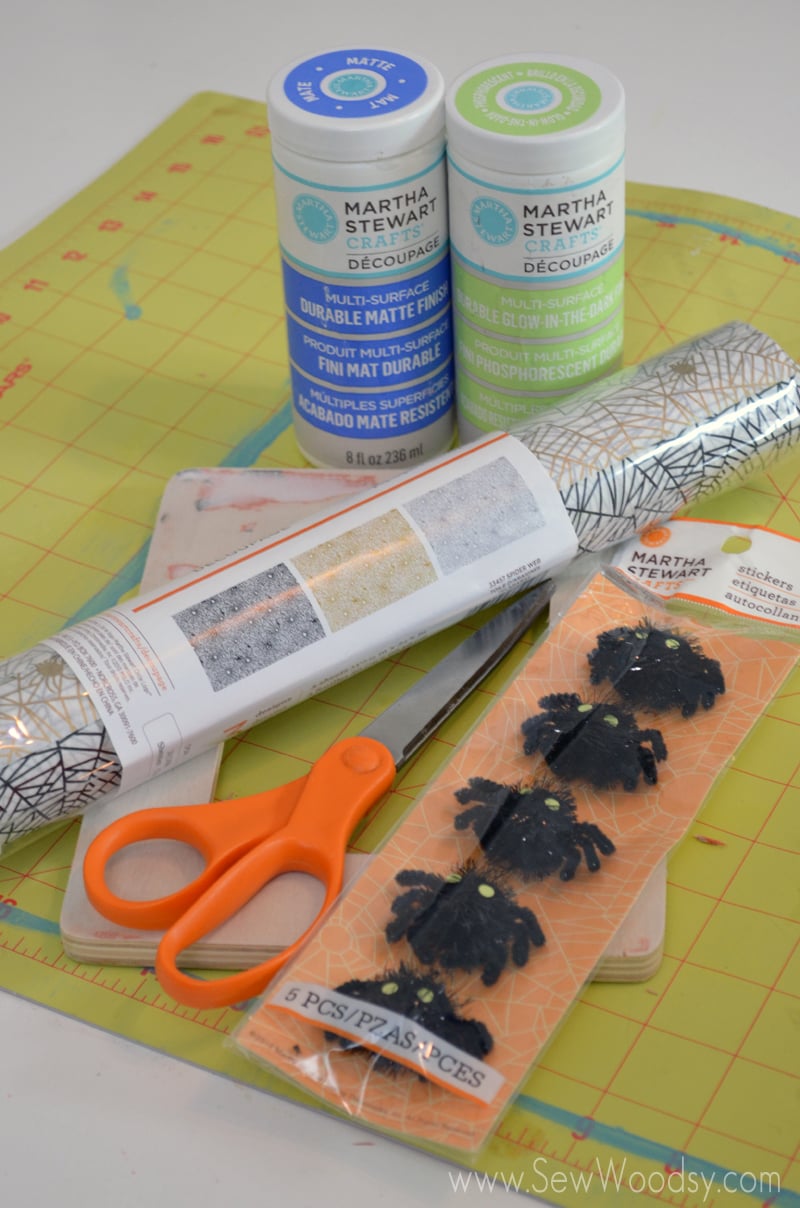 Supplies:
Wood Picture Frame
Martha Stewart Crafts Glow In the Dark Decoupage
Foam Brush
Spider Decoupage Paper
Scissors
3-dimensional spider stickers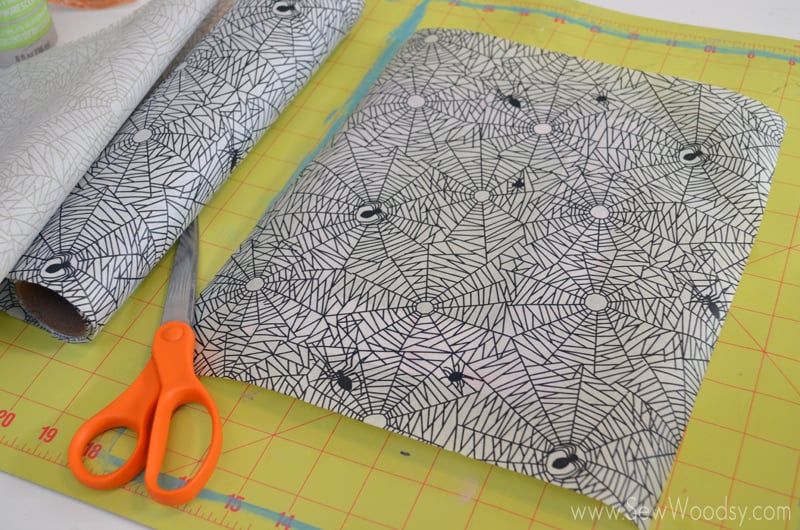 Measure decoupage paper against the wood frame, and cut so you have 2-inches on each side available.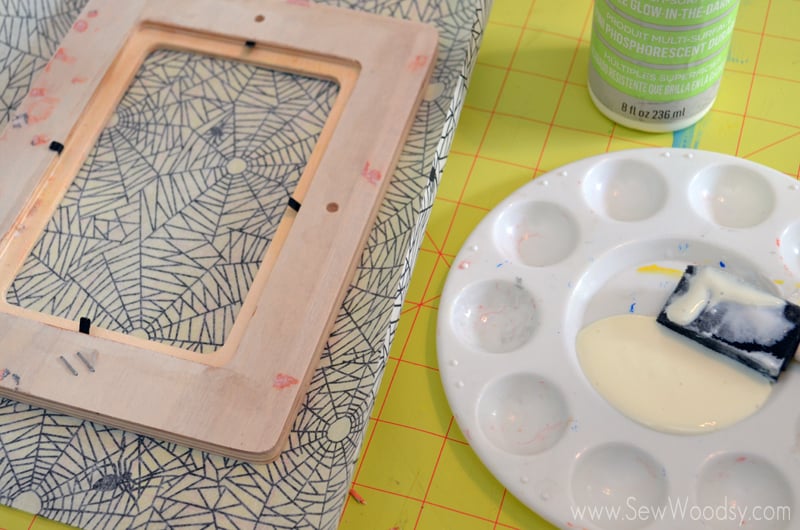 Place the paper print side down and then place the frame on top.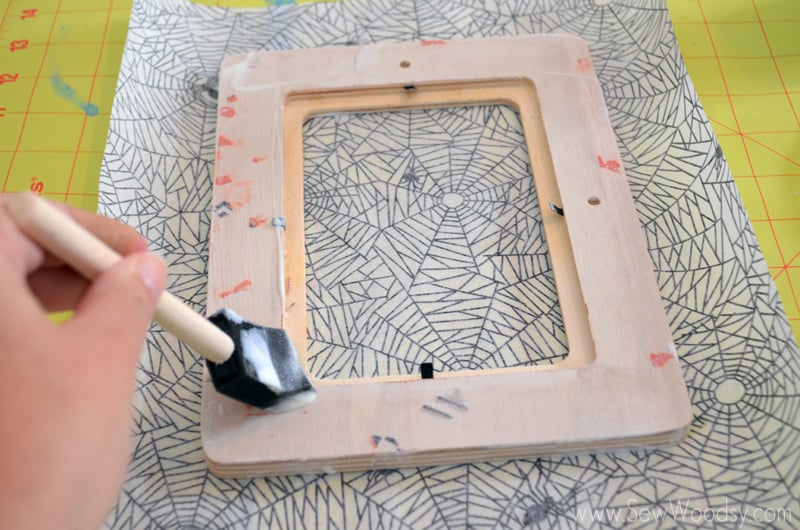 Begin applying a light coat of decoupage glue to the back of the wood frame.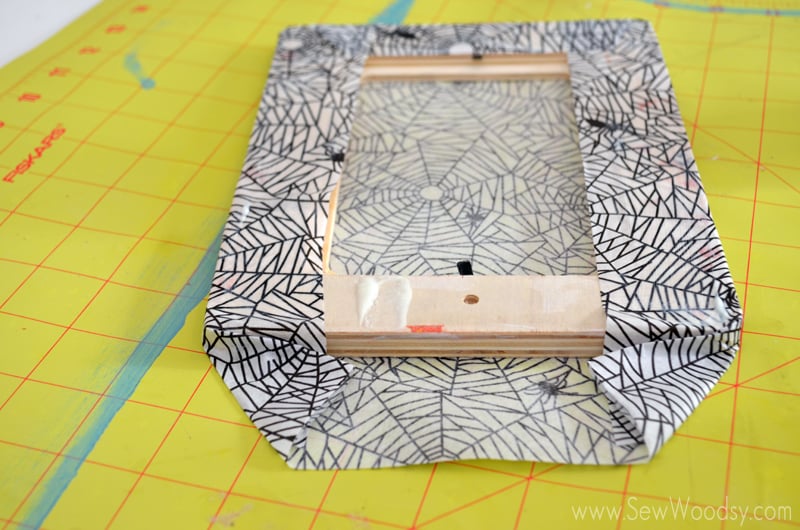 Gently press the sides to the frame, then fold the edges like a package and place on top of the back of the frame. Secure with additional decoupage glue.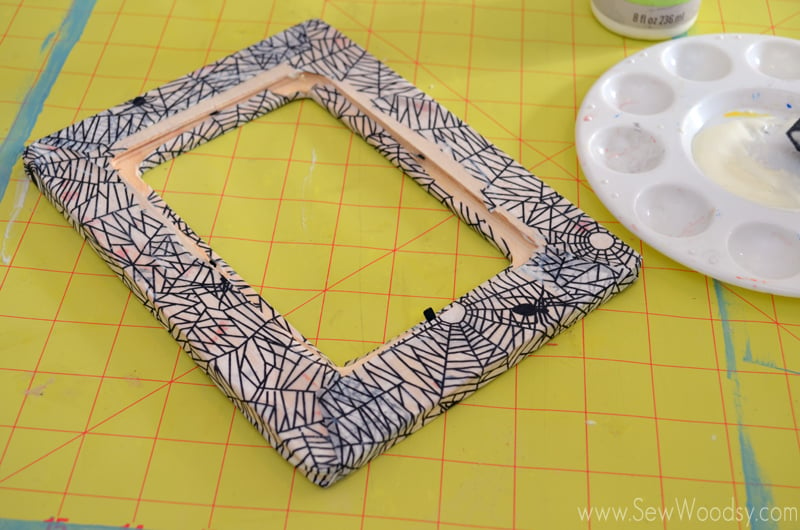 Using scissors, pierce the middle of the paper, and then cut slits to the corners. Trim, place more decoupage glue, and secure the edges of the frame.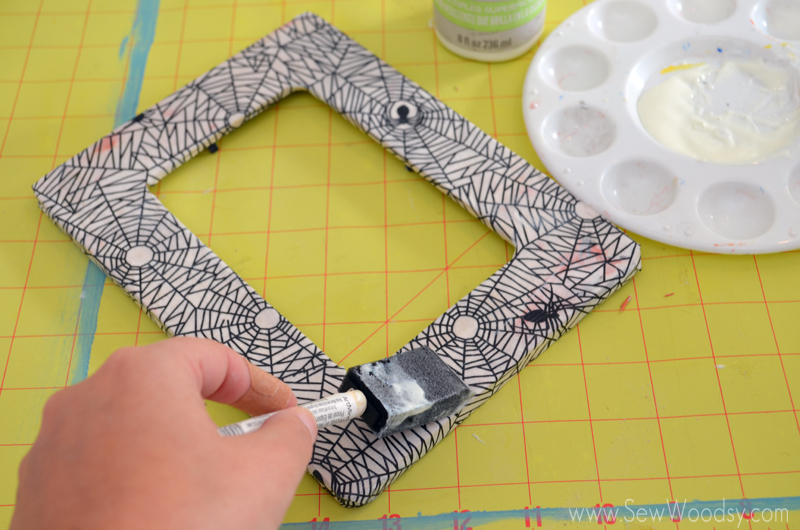 Give the front of the frame one light coat of decoupage glue. Let it dry for 30 minutes then place in your favorite spooky photo!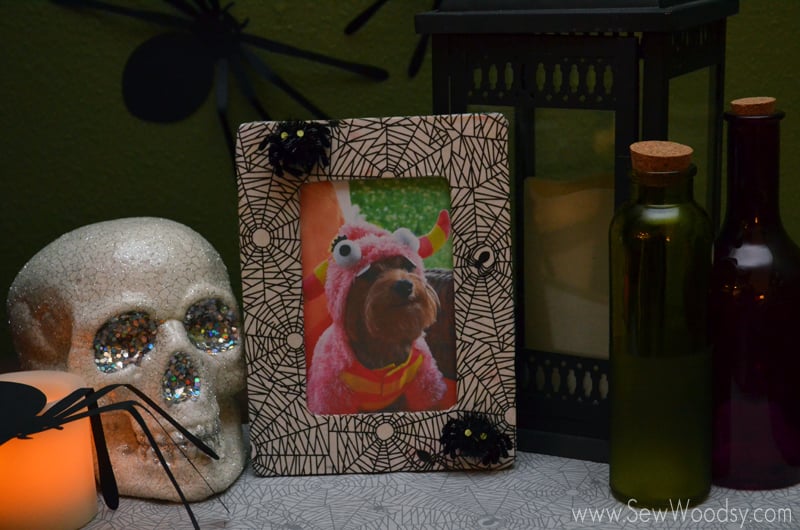 In our case, we put a little monster in our frame! That's it–super simple frame anyone can make!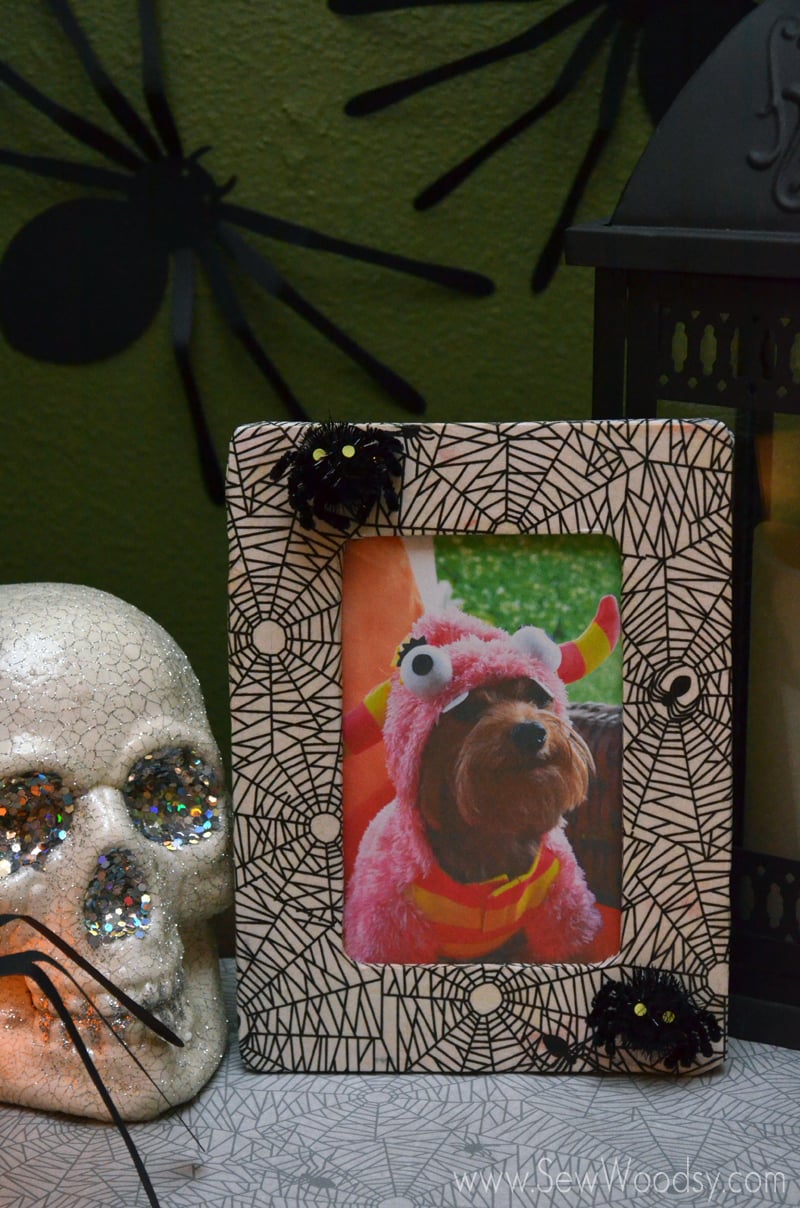 Disclaimer: I received the products for free as part of the 12 Months of Martha Campaign. I was not compensated to publish this post. As always all opinions are my own.