This is a sponsored post on behalf of Homes.com.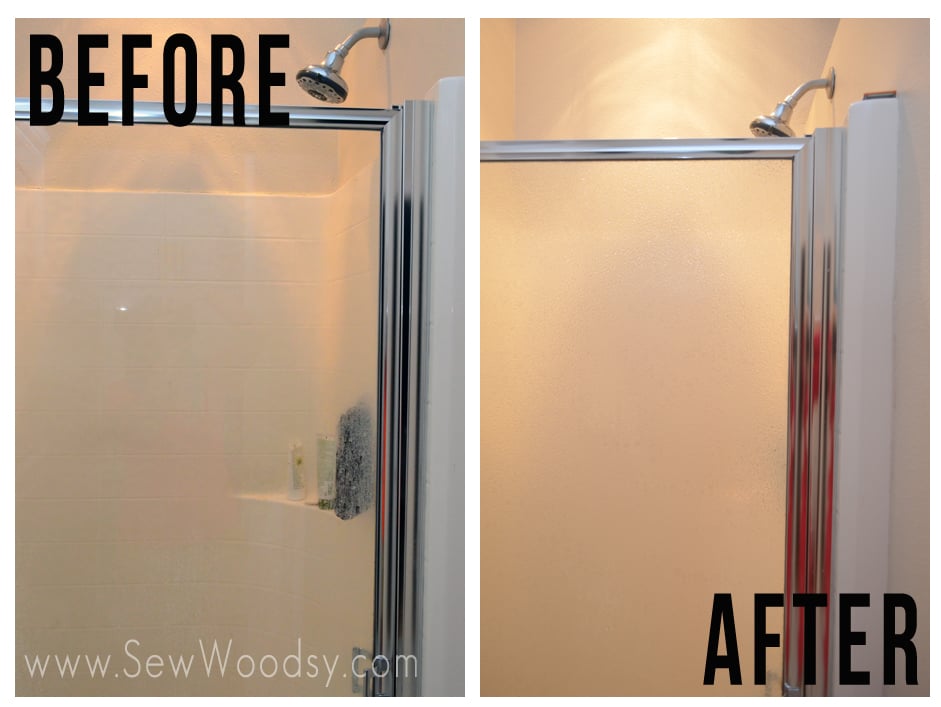 Over the summer, Jon and I decided to continue to update our bathroom. You might remember that earlier in the year we framed our builder grader mirror. The glass door to our shower was never well kept up thanks to the previous owners. We've tried EVERY cleaning product out on the market and still… no results. We finally decided we would update the shower glass door by installing a simple textured film. Watch the video below that we created for our friends over at Homes.com.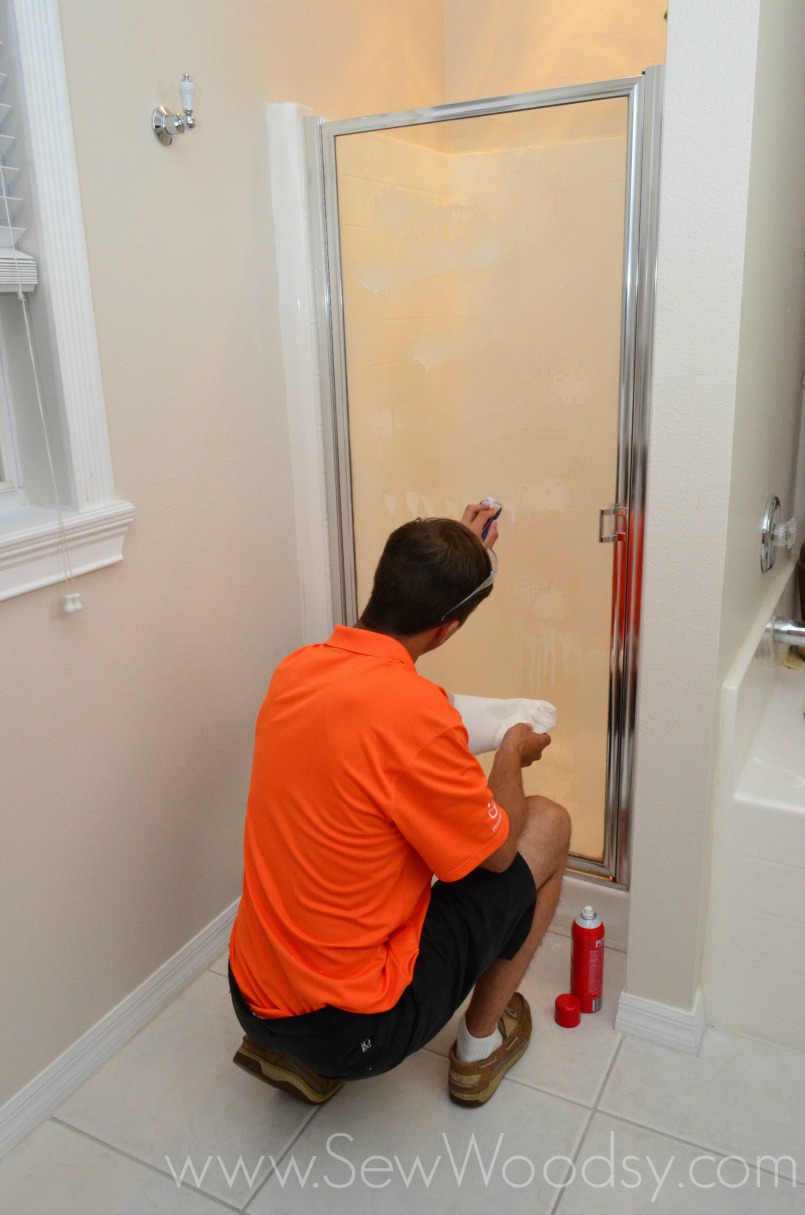 First you'll want to clean that glass door super good!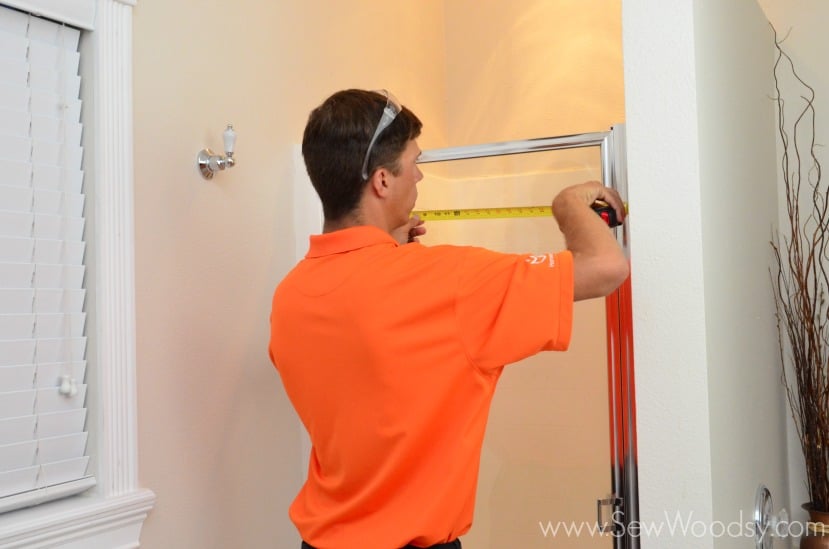 Once the shower door is clean, measure it.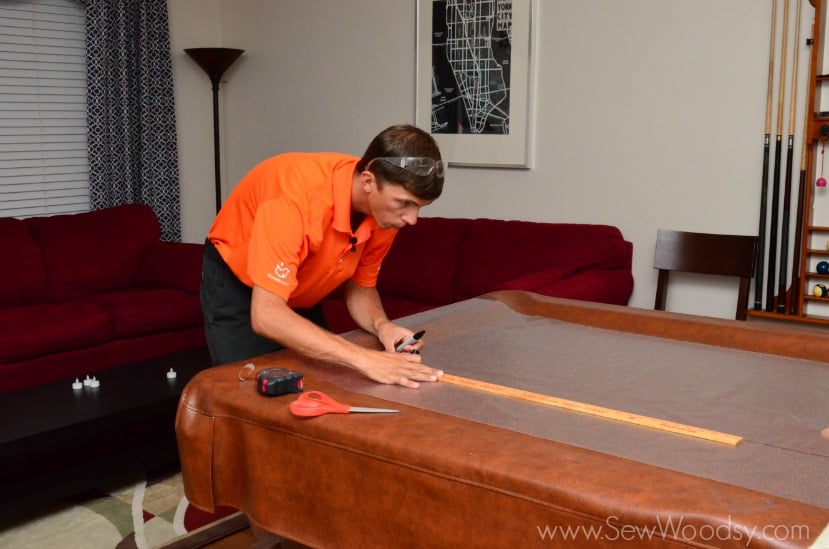 Then, measure the film, and mark where you will want to cut. Keep an inch on the sides and bottom to trim once on the glass.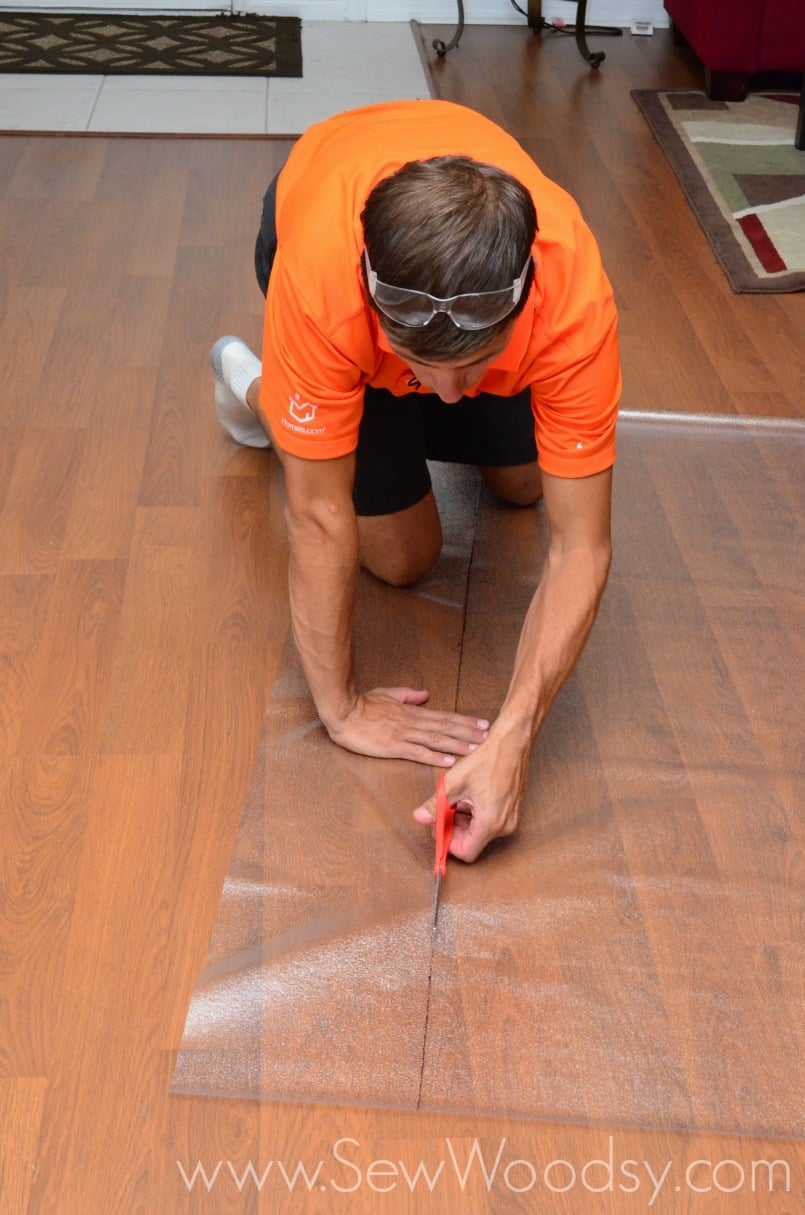 Cut the film on the line you drew.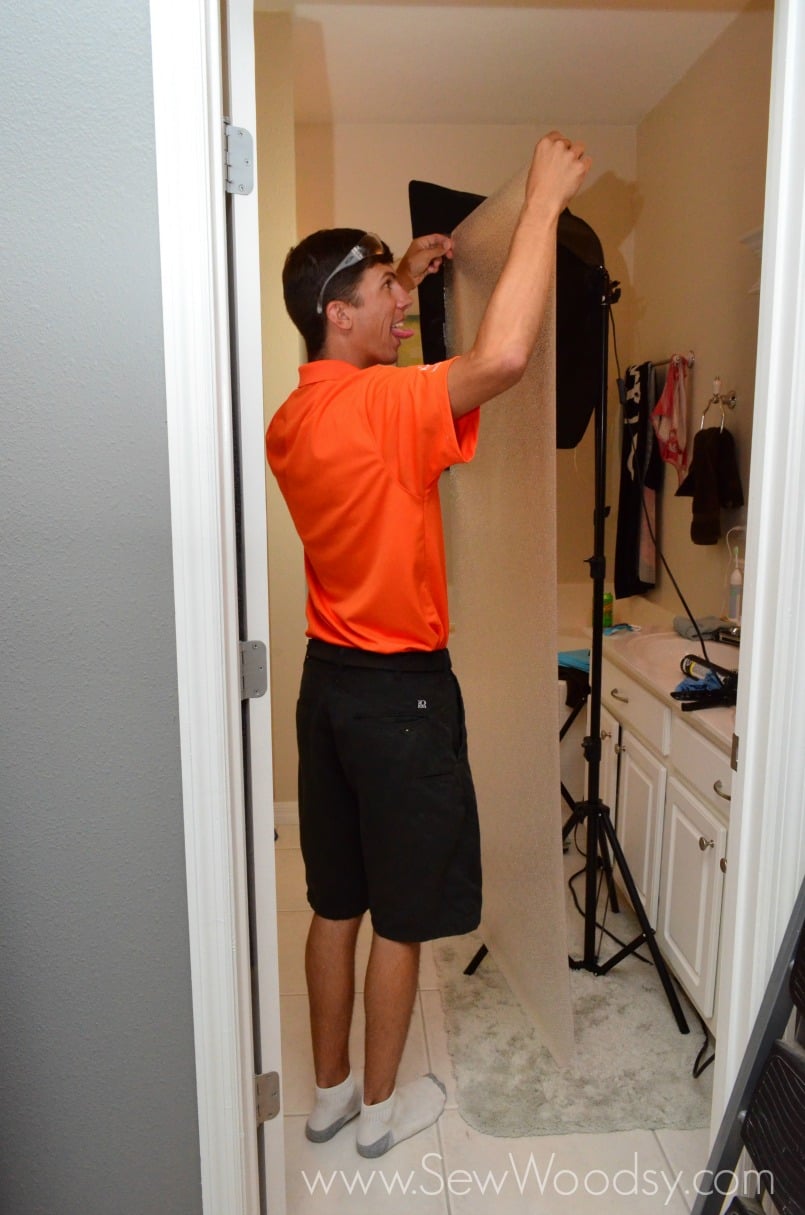 And bring the film into the bathroom being a silly person…. this is what happens after a day of filming! Using a soapy water mixture spray the glass and then begin adhering the film to the shower glass. You can move it around since it takes a few hours to set. You'll also want to use a very sharp razor blade to cut off the extra.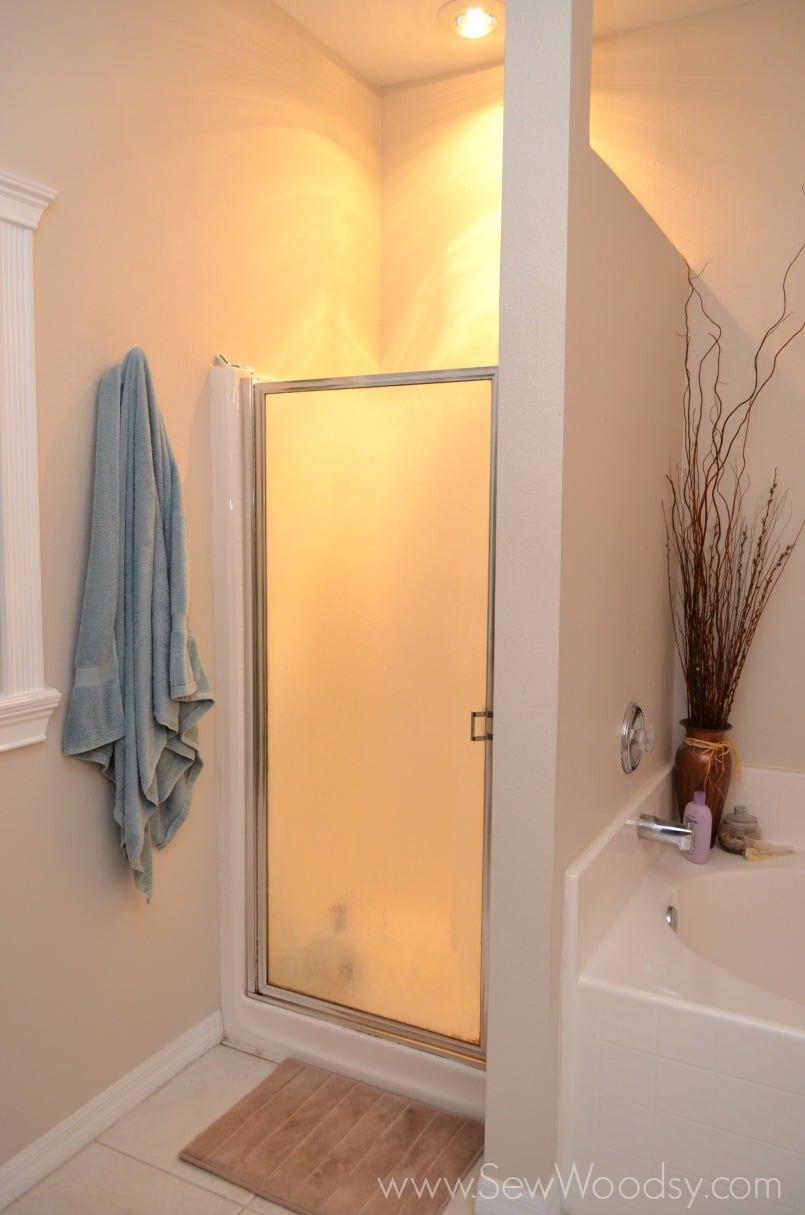 In less than 30 minutes we updated our glass door. You can still see the glass grime, but not nearly as bad as what it once was and best of all it hides all of our shower supplies!
Disclosure: We have a working relationship with Homes.com and are video brand ambassadors for 2013 (thus we are compensated). As always all opinions are our own.