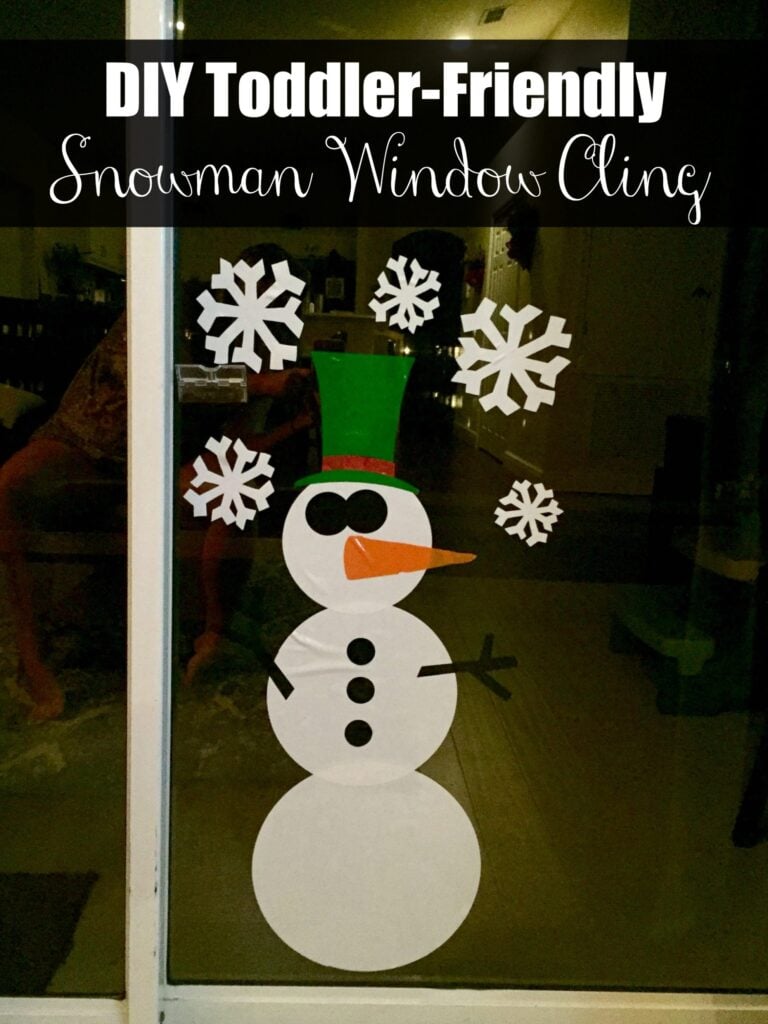 I'm so excited to share this easy holiday craft with you today. If you have a Cricut your in luck because you can make these DIY Toddler-Friendly Snowman Window Clings in under 30 minutes. Last year, I posted about Halloween window clings I made Ryder, and last year I wanted to make Christmas ones but never got around to it. Now that he is older I knew I really wanted to make some sort of fun holiday inspired window cling. I was inspired from the felt tree I made him last year–but I wanted to make a snowman in the window cling form. So far–he has had fun putting it up and plays with the eyes and carrot nose.
Supplies: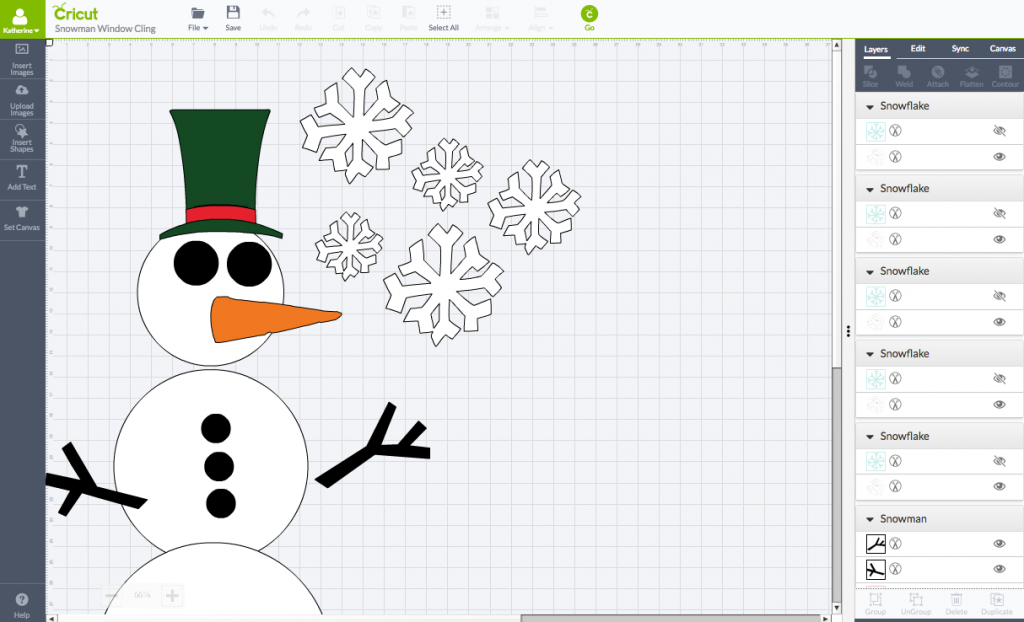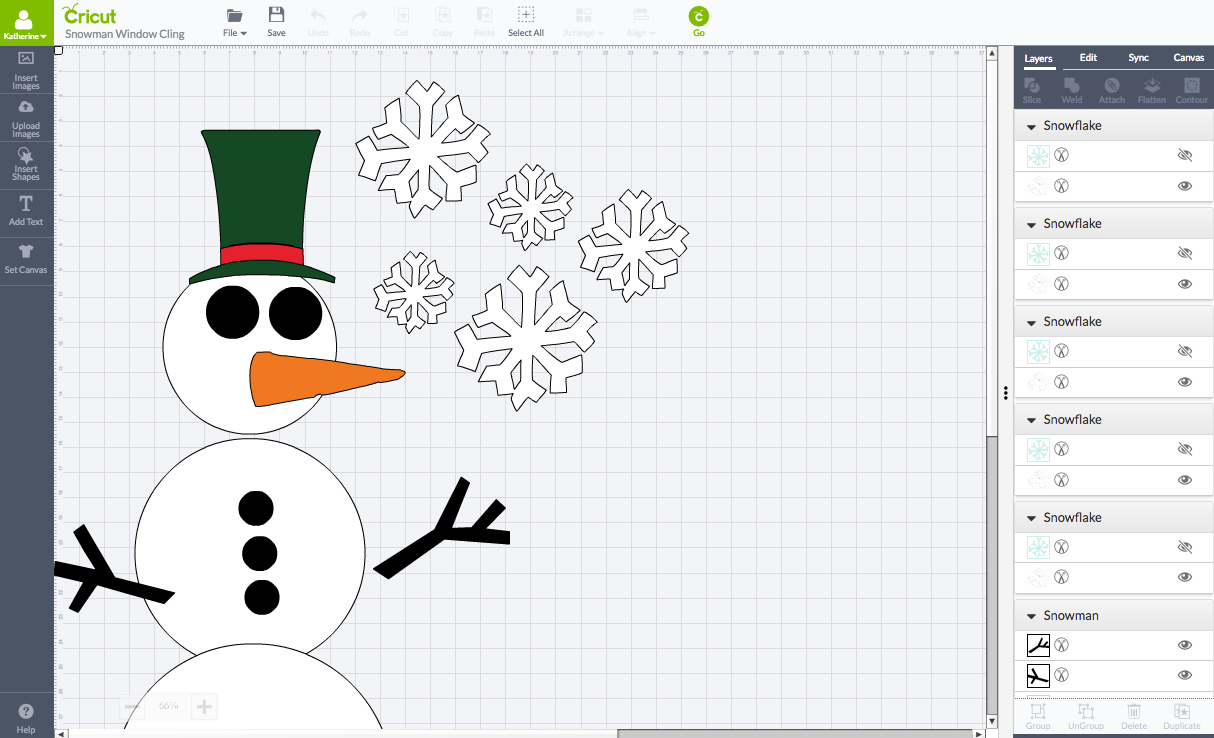 First up, I designed the snowman window cling using Cricut Design Space™ I used basic circles and then found the branches, carrot nose, and hat from another cartridge. You can use my cut file here.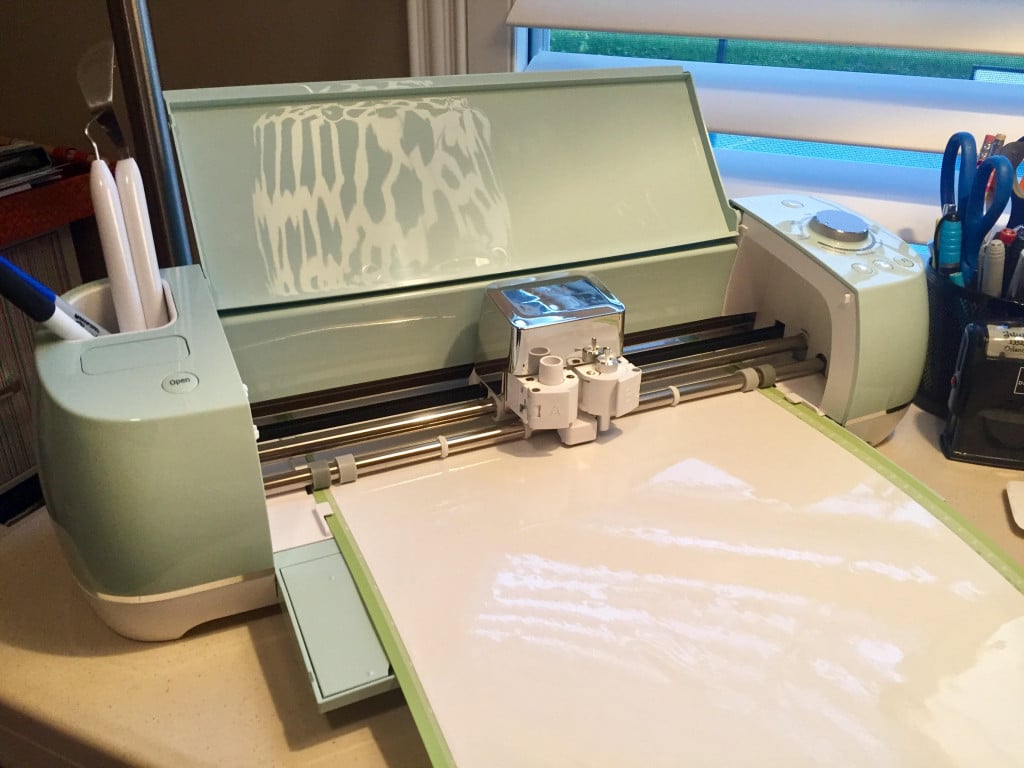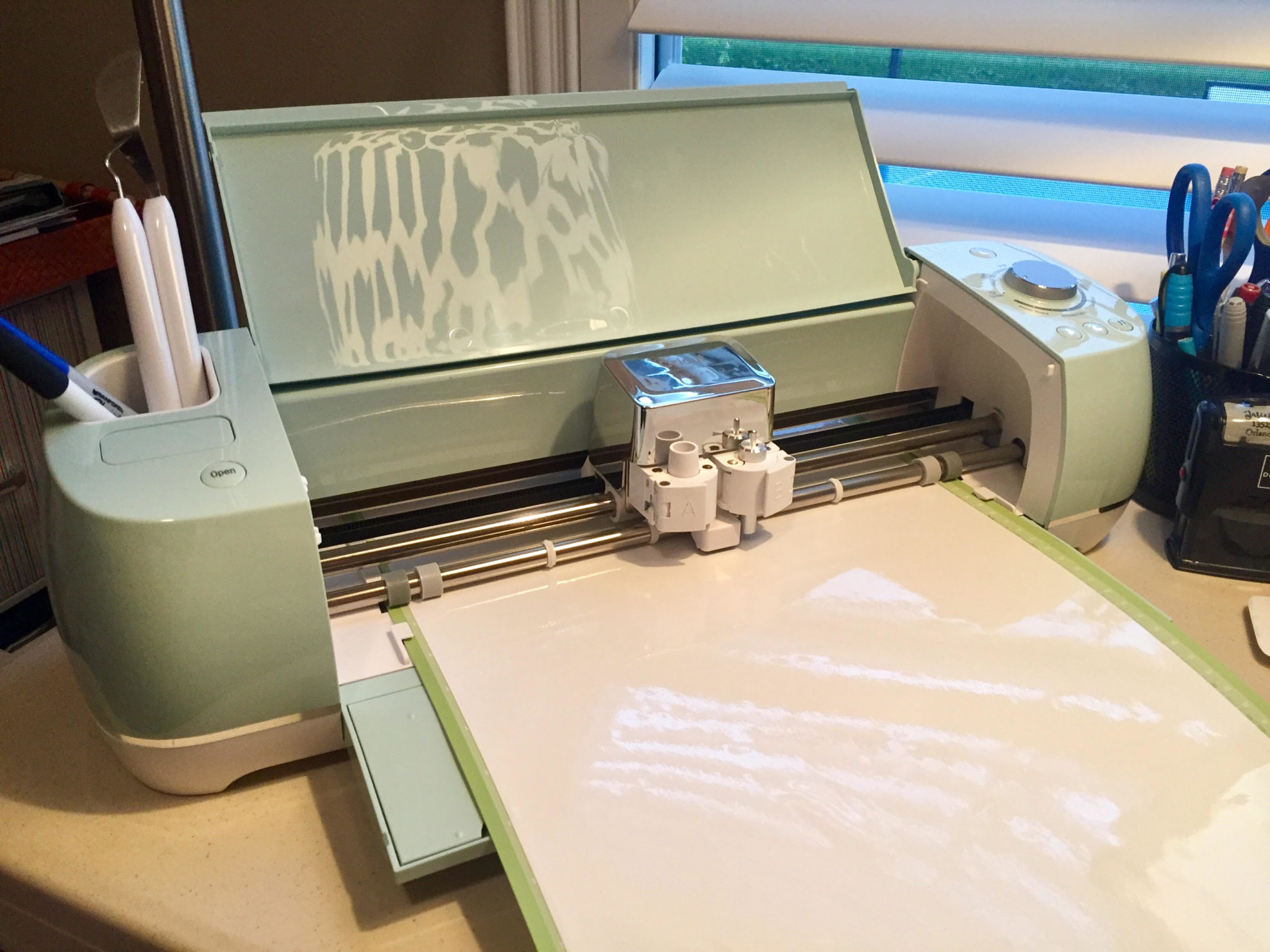 Next up, it's time to cut your window cling. You DO NOT need to mirror the image when using window cling material. You place the paper side down on the mat and the shiny window cling side facing up! Select the CUSTOM SETTING and then scroll down on the computer screen and select "Window Cling". **Just a side note: If your using a Cricut Explore Air 2 you won't be able to select the "2x faster" button. It doesn't allow you on the custom setting!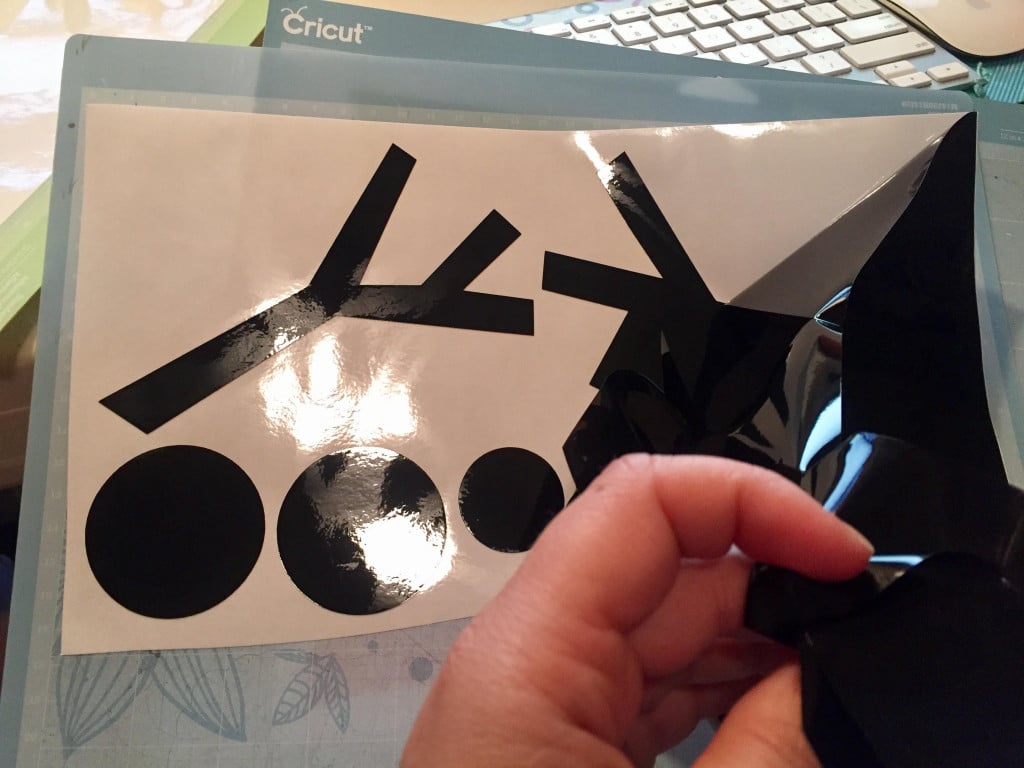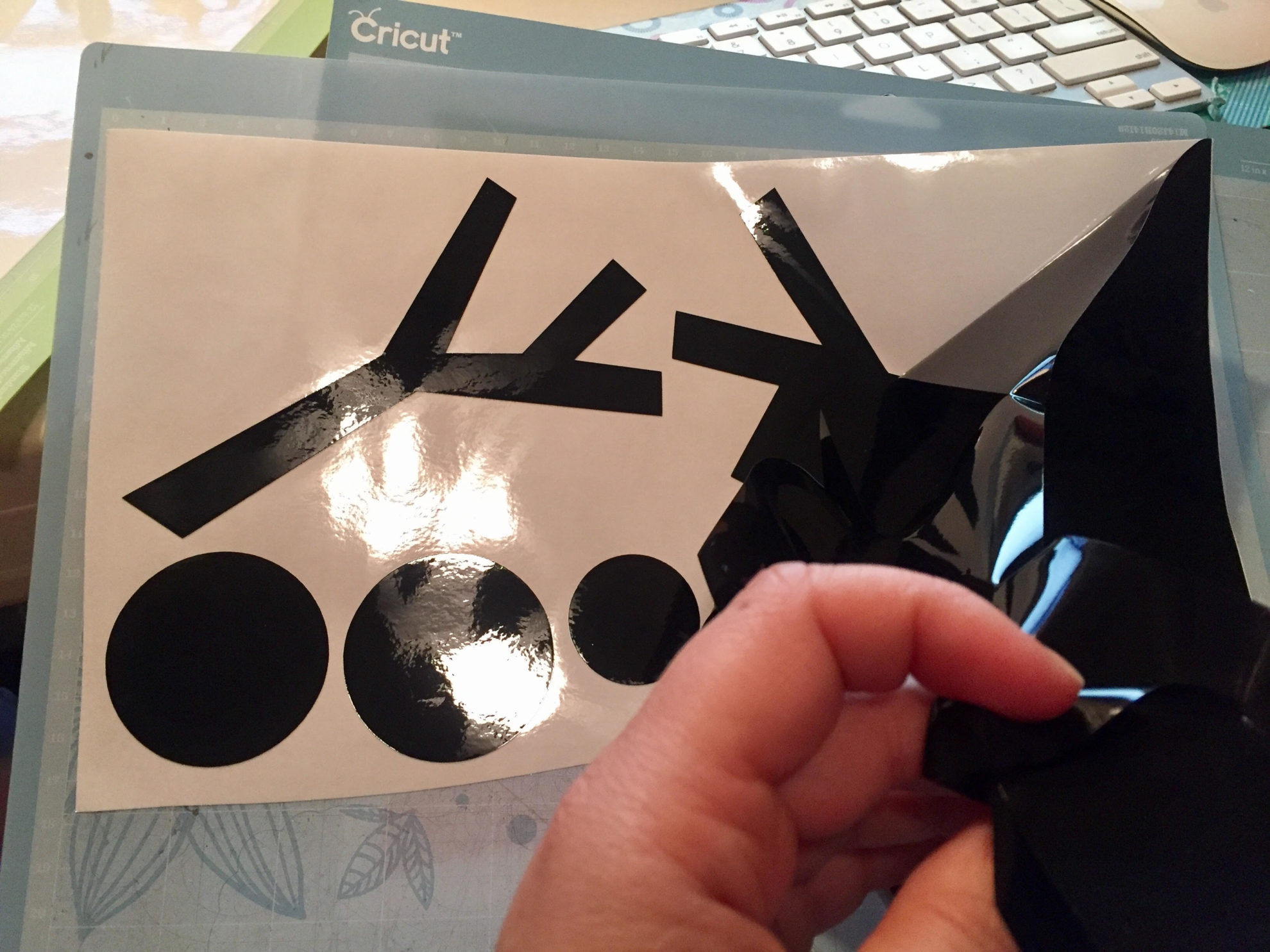 Once all the window clings are cut–start peeling back the excess window cling.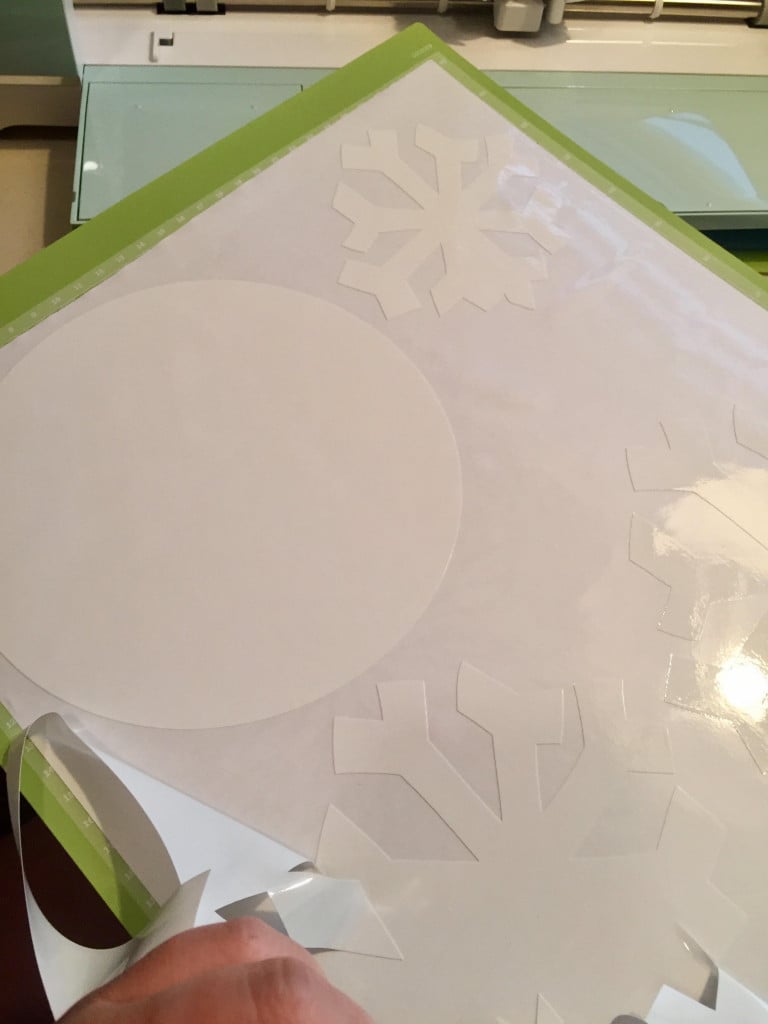 You'll have quite a few sheets to remove the window cling from. I found in order to maximize window cling material you'll want to use a 12 x 24 Cricut Mat for the white window cling. You'll use almost a full roll of white window cling. Just a heads up now!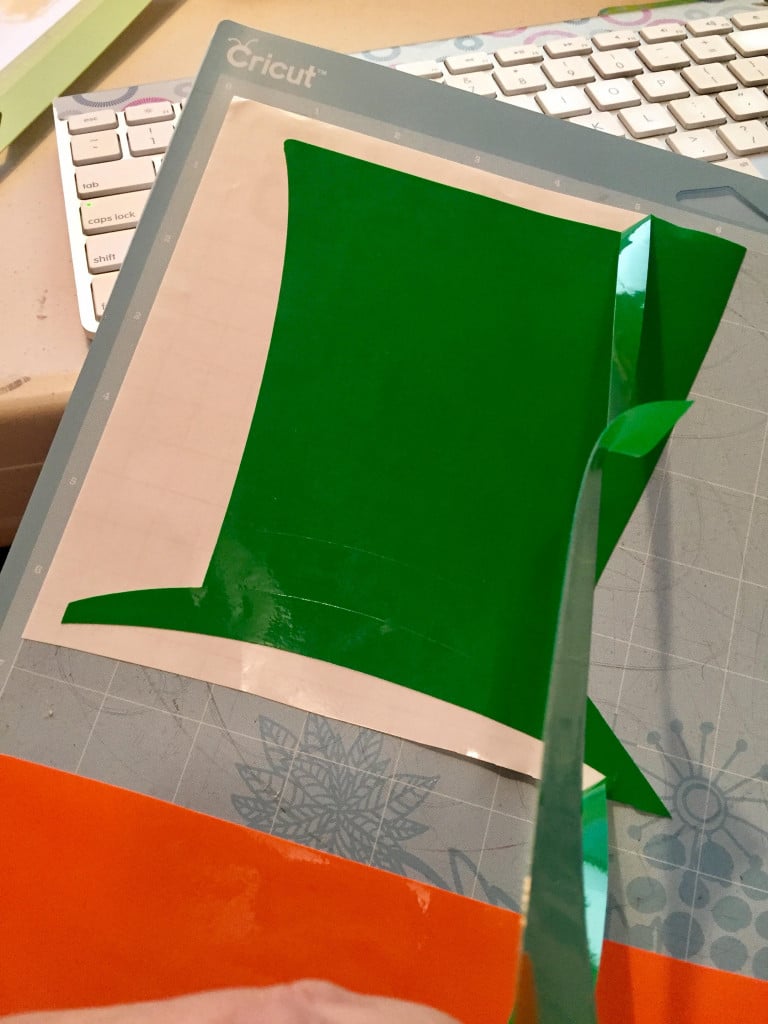 If you don't have green window cling it's ok–you can improvise and use black, red, or whatever color you have!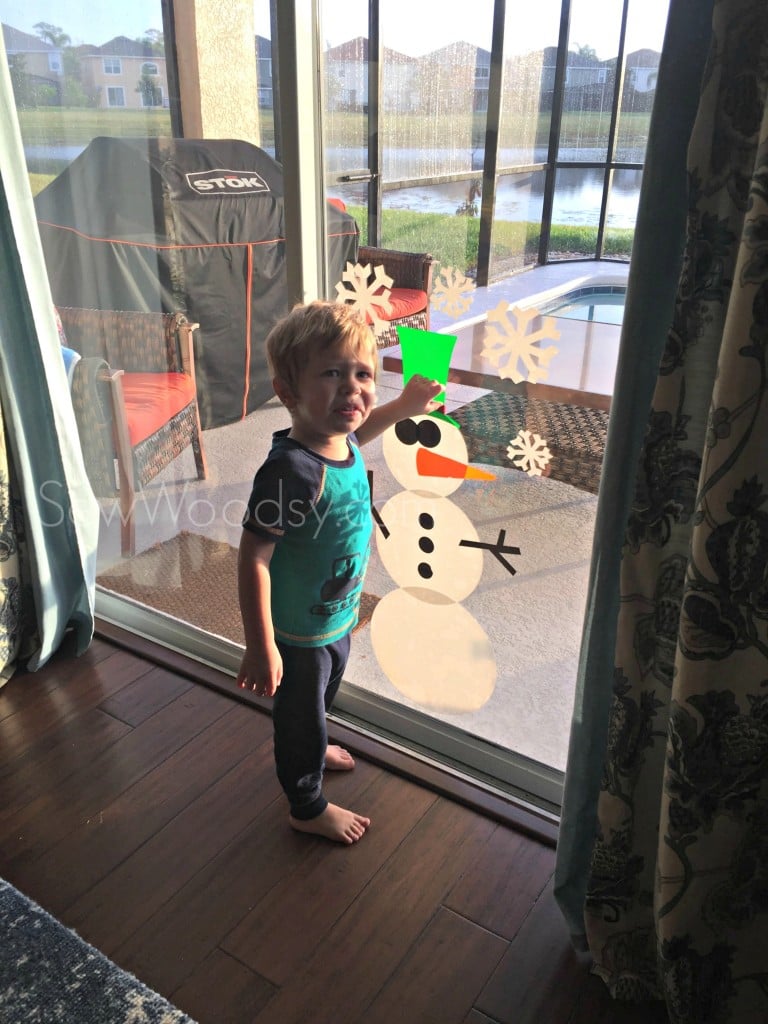 And this was the best photo I would get with my still pajama-clad toddler as he was playing with the snowman window clings after he woke up!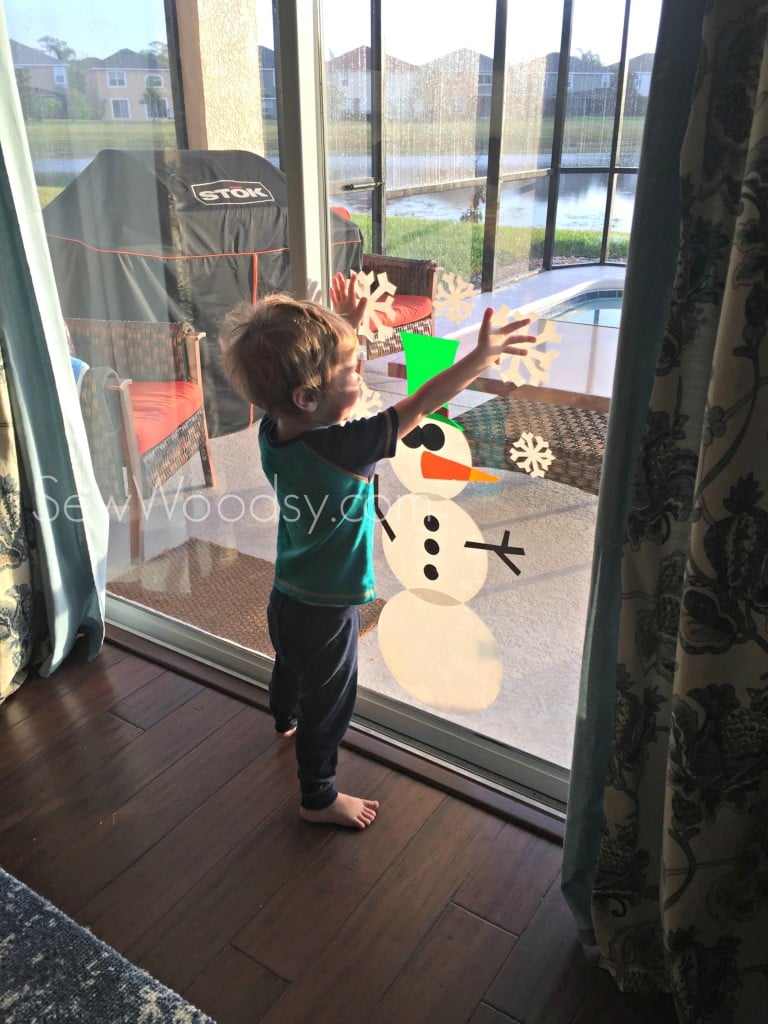 The snowflakes are a little tricky for their little fingers but everything else works great!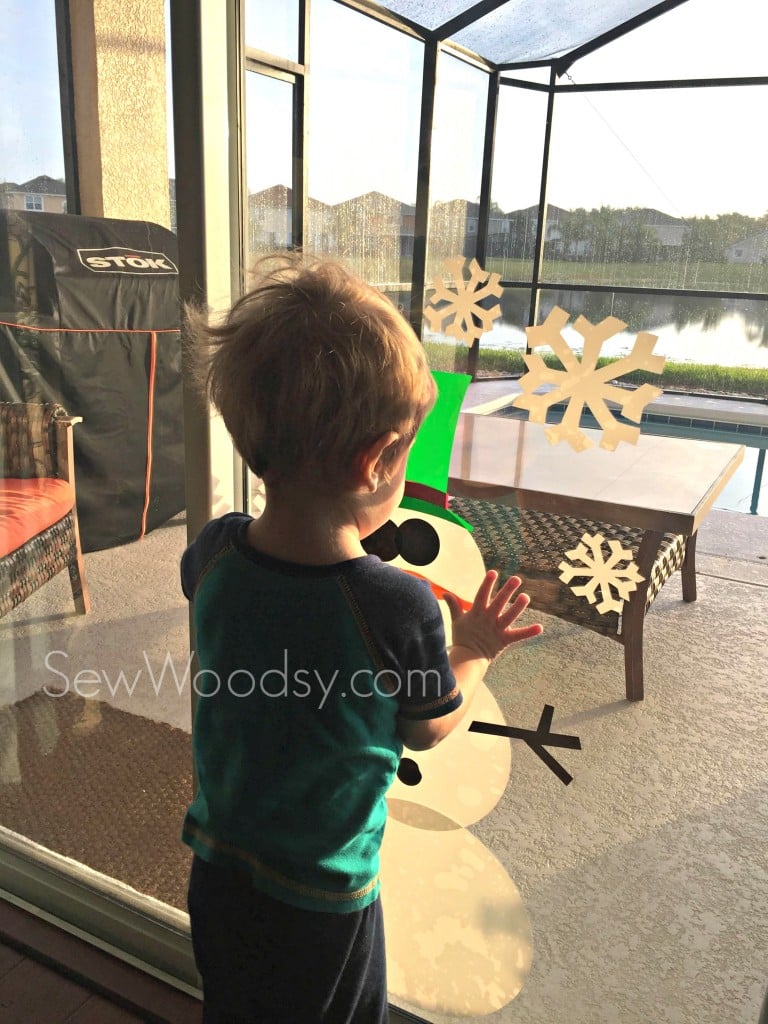 Placing the nose on the snowman!
So there you have it–a simply holiday craft that you can have done in less than 30 minutes for the toddlers and kids in your life!
Disclaimer: There are affiliate links in this post. That means if you click on the link and purchase I make a small percentage of the sale at no additional cost to you. As always, all opinions are my own.