Thank you Cost Plus World Market for sponsoring today's post. As always, all opinions are our own.
This year I'm Sharing the Joy with DIY Bathroom Gift Baskets with Cost Plus World Market and donating them to the Central Florida Children's Home.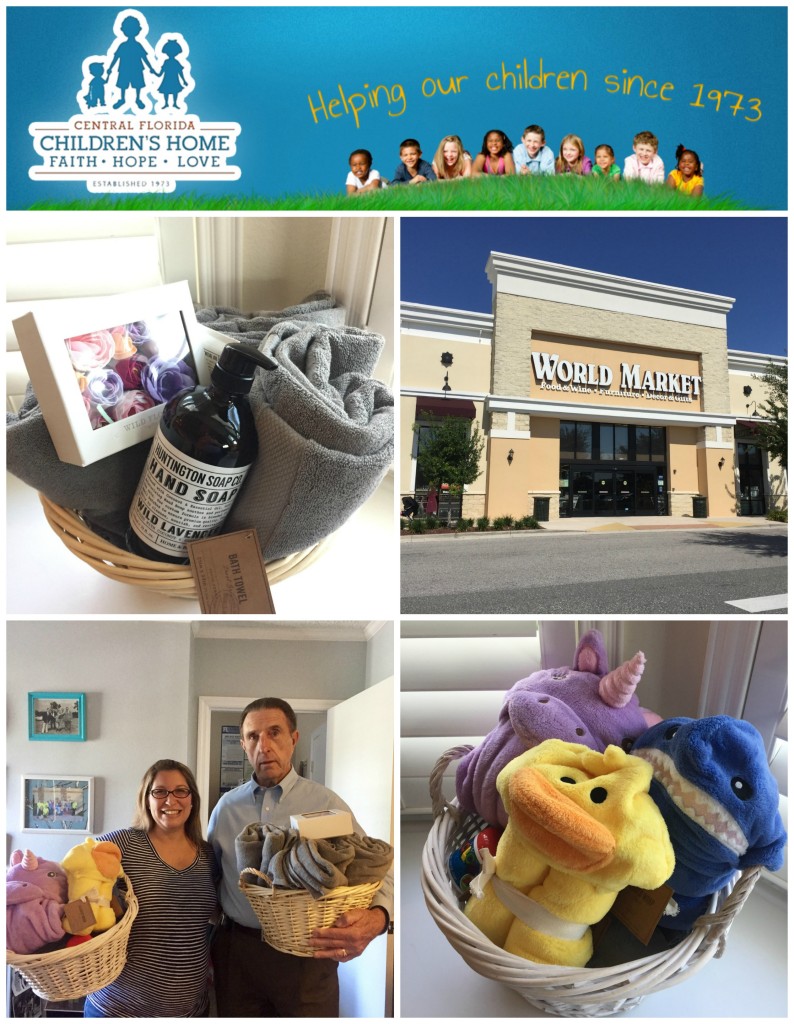 Every year, Cost Plus World Market runs a campaign called "Share the Joy". They simply want everyone to share joy with someone. Whether it's an organization, a random stranger, or a friend or family member in need. It can be as little as buying the coffee for the next person in line, paying for someones gas, donating time and resources to an organization, or helping someone in need. A few years ago, I patterned with my friend Sarah of While They Snooze and we made over the Central Florida Children's Home main office. This is the office that they have meetings in with possible foster and forever parents. They house over 20 kids from ages 2 to 18! They are solely supported by its donors and volunteers, and do not receive State or Federal funding. They have a few big fundraisers each year, and are always welcoming donations of everyday household supplies.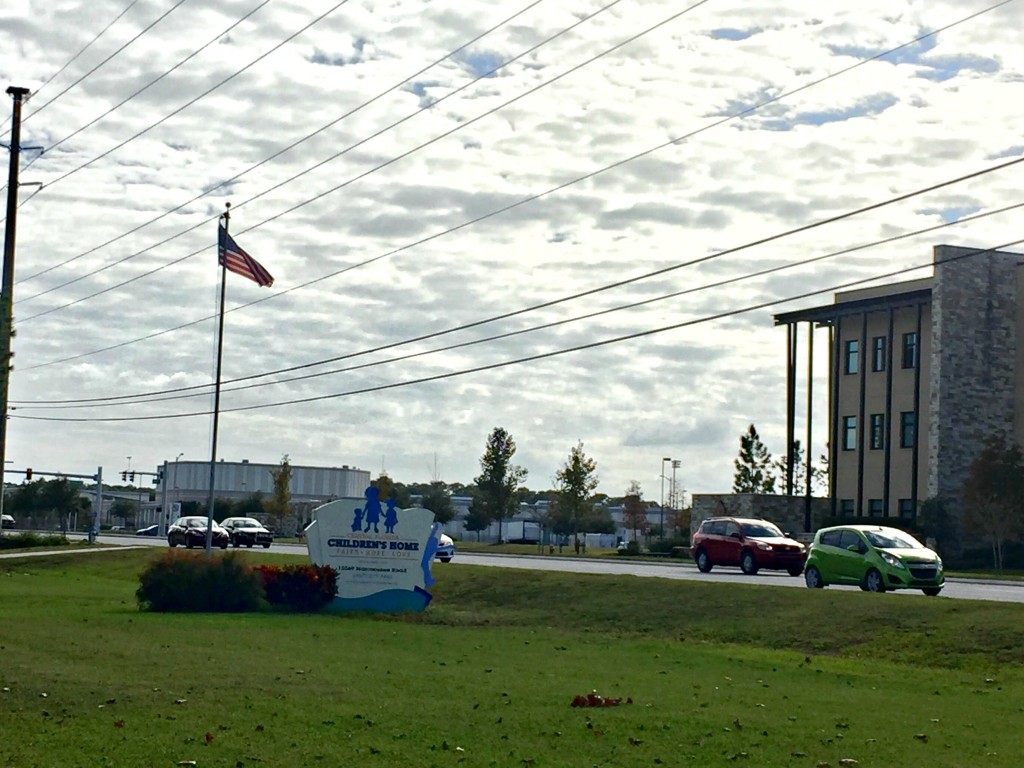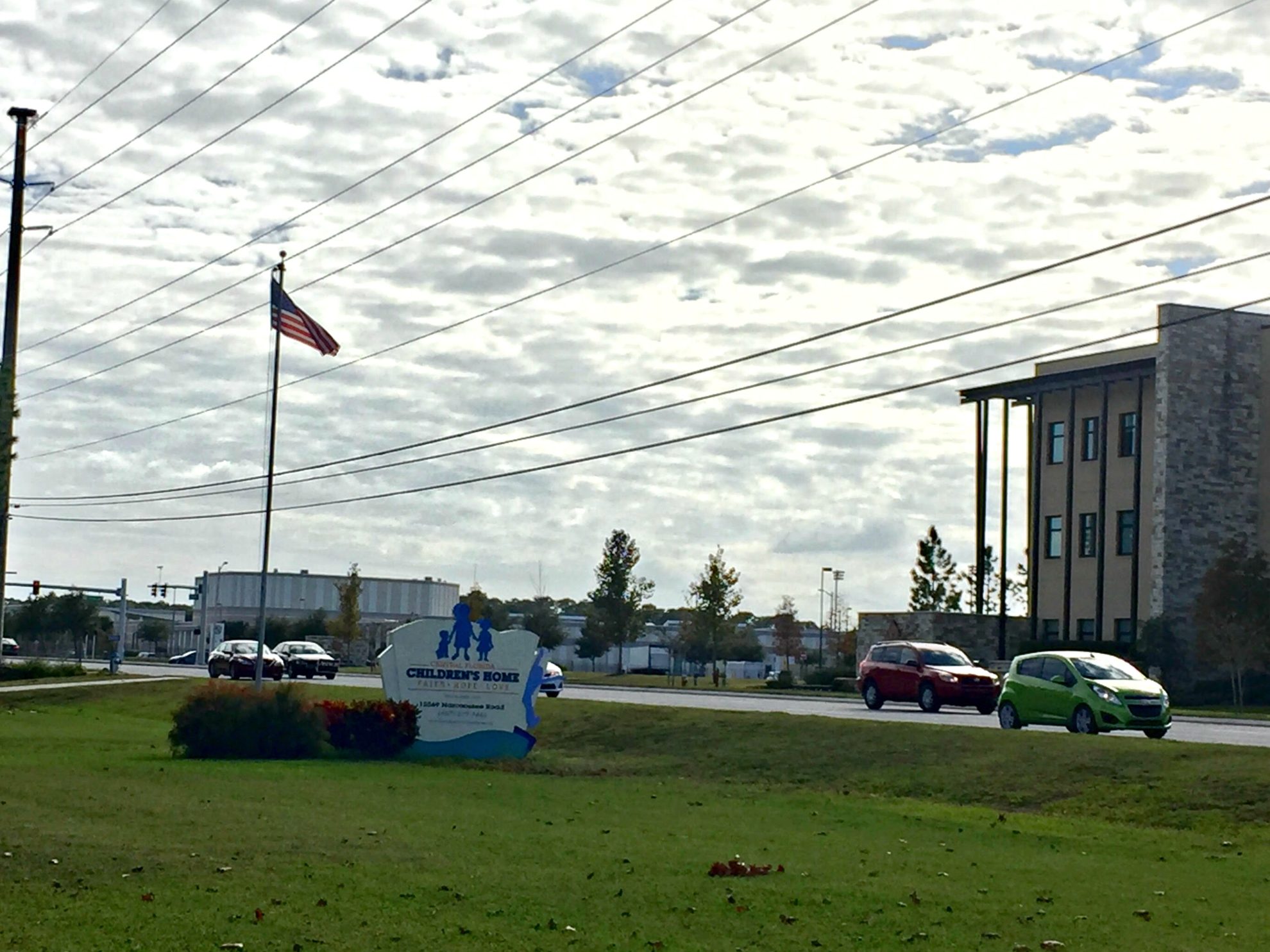 My dad lived in a boys home from age 10 until he graduated high school at 17. My dad has always taught us to give back to the children's home because that was the only home he had growing up, and it's important to help them make it feel as much of a home as possible. I just can't imagine not having a loving family to come home to every day. It breaks my heart. When I was at the home, we were talking about a few of the kids and Dr. Ted (the director of the CFL Children's Home) mentioned that they had a 2 year old. My stomach dropped. I have a 2 year old! I know how much he needs his parents right now to grow and thrive, and my son is a big mama's boy. I can't imagine him in a home with other kids where he didn't have a permanent mom and dad. Yes, the kids are well loved on. They have house moms and dads but it's not their mom and dad. I wish we had the room in our house to take on another kiddo–heck to take on a few more kids. They need and deserve a loving family. The next best thing though, is donating to the home–to make it feel a little more like a home to them.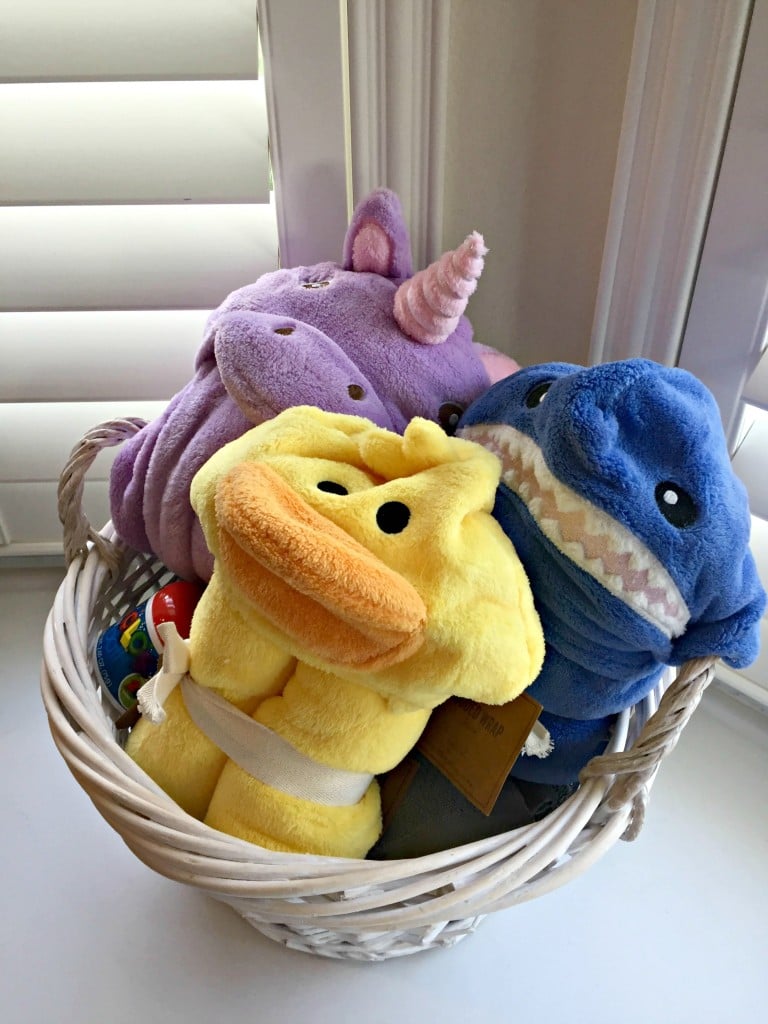 That's where I went to Cost Plus World Market with the idea of providing the children's home with new bath towels and supplies. The children's home is always in need of bath towels, so I made bath towel baskets for them. I made a kids gift basket that included three fun hooded towels and colored bath tub tablets to make bath time fun! I love that Cost Plus World Market has a wide variety of gifts for kids.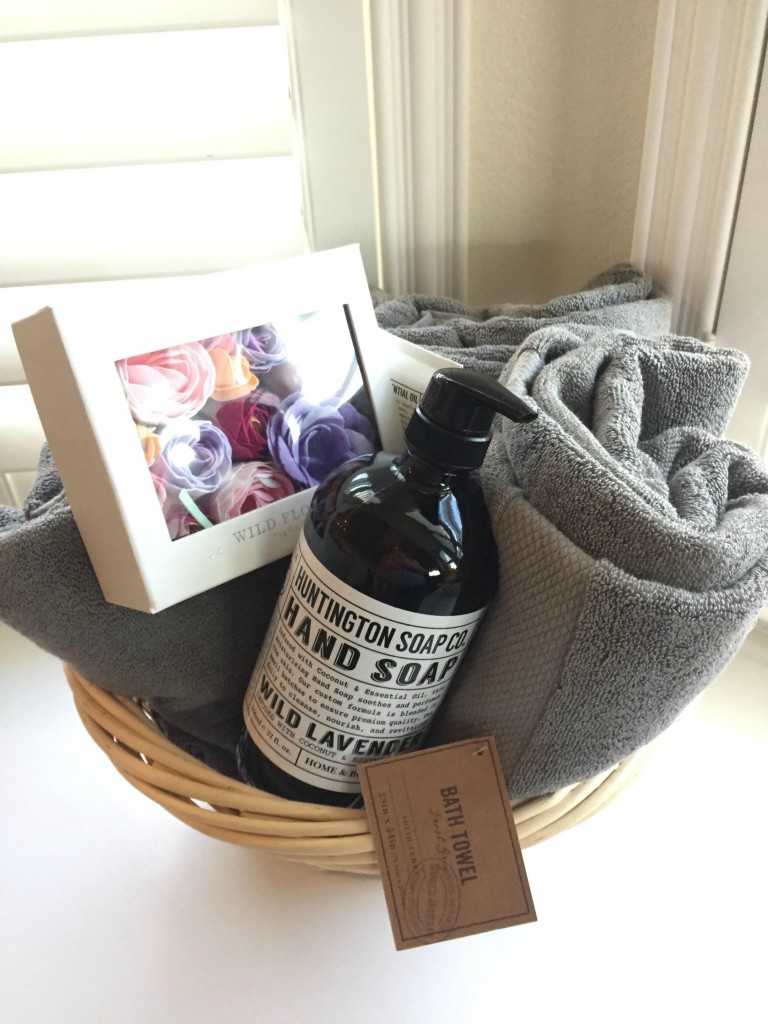 I also made a neutral bathroom gift basket that included sets of bath towels, hand towels, and wash cloths. Plus some fun rose petal soaps, hand soap, and hand lotion. The rose petal soaps and lotion I know that the girls in the house will enjoy and the hand soap–well everyone will enjoy that. Let's get real, I go through a lot of hand soap in our home so I can only imagine how much they go through at their home with 20+ kids.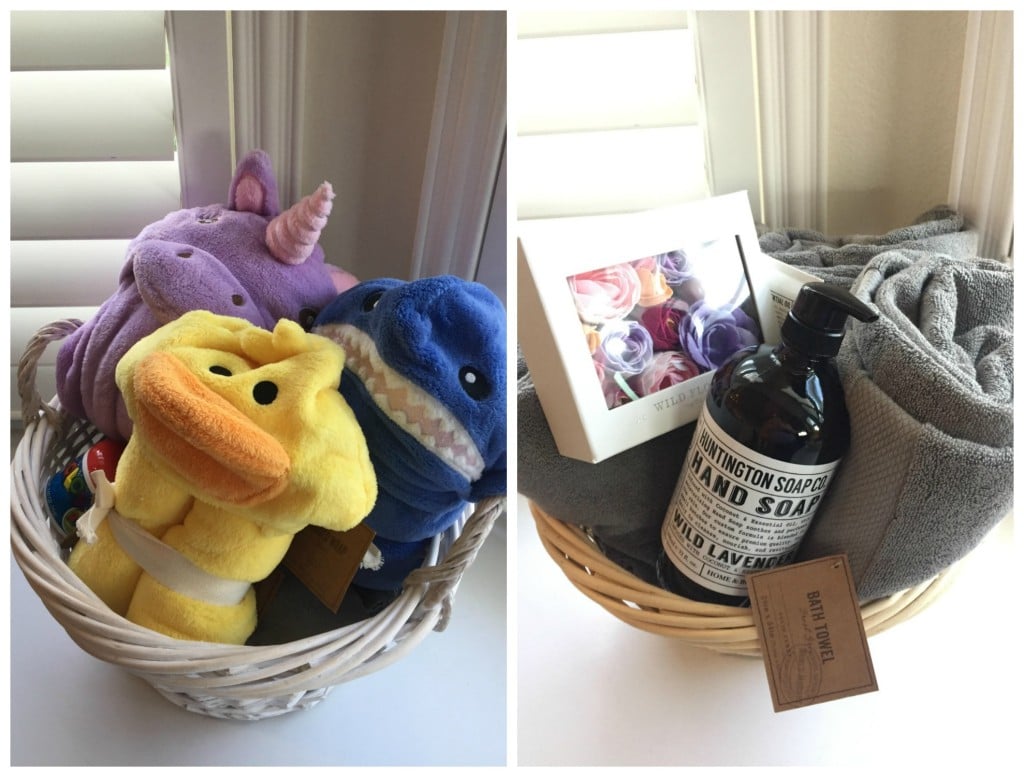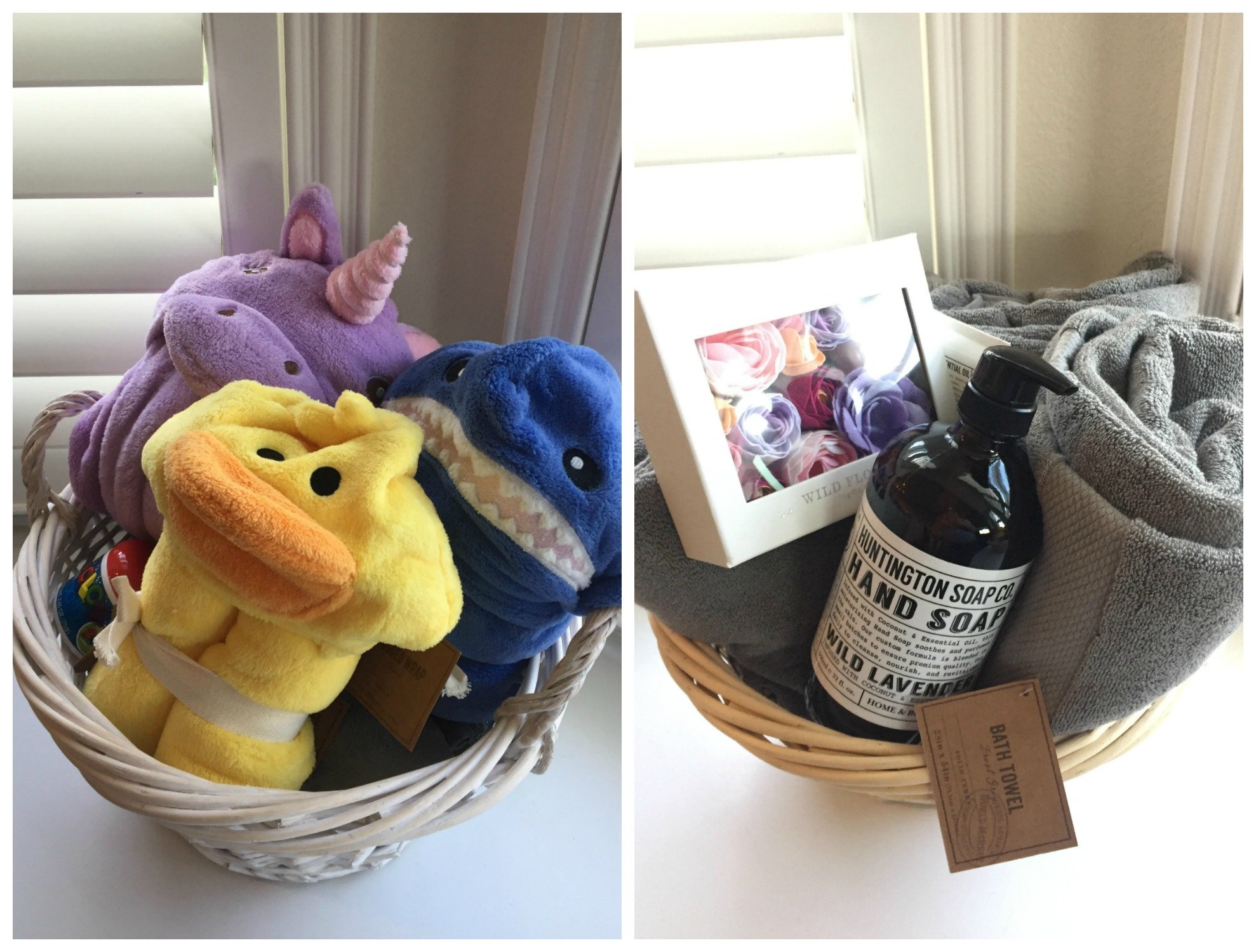 Shop the post: Frost Gray Bath Towels, Frost Gray Cotton Hand Towels, Frost Gray Cotton Washcloths, Enchanted Wild Flower Soap Petals, Huntington Wild Lavender Hand Soap, Huntington Wild Lavender Hand Lotion, Unicorn Hooded Wrap, Shark Hooded Wrap, Unicorn Hooded Wrap, Color My Bath Tablets, White Gift Basket Kit

Here's how to enter:
Share a photo or video of a favorite holiday memory on Instagram or Twitter, or Upload at http://wyng.com/commerce/gallery/25376 and explain why you'd like to go home for the holidays.
You can enter yourself or nominate someone else to win a trip home for the holidays.
Use #WorldMarketJoy and #Contest in the caption if you're submitting on Instagram or Twitter.
Cost Plus World Market will choose 4 total winners – one per week starting November 1st through November 30th. If your entry is selected, you'll be on your merry way!