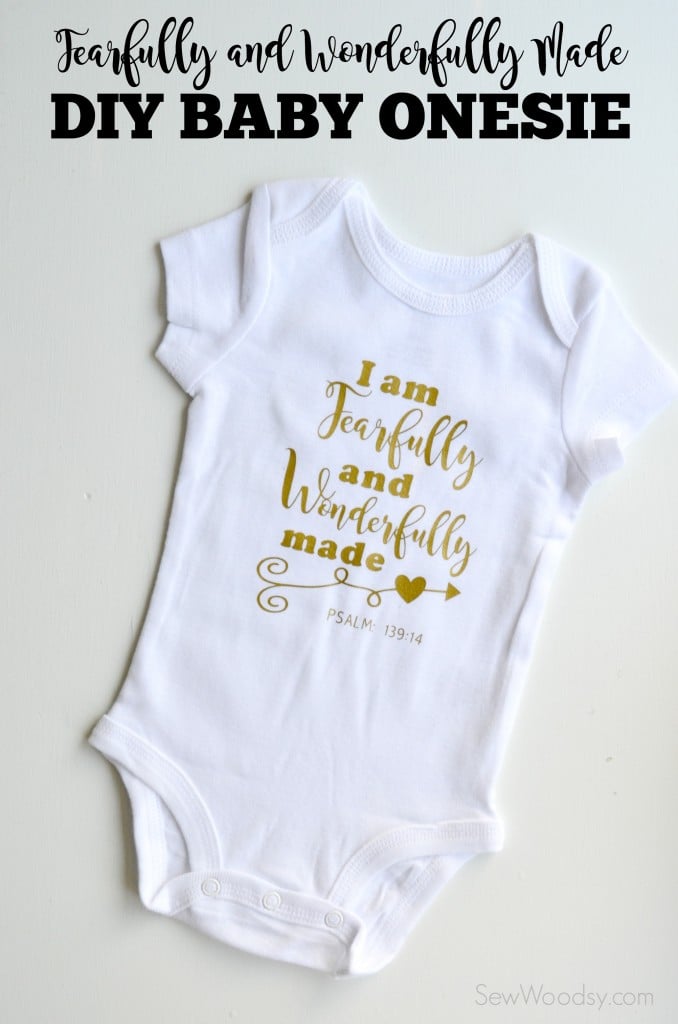 Surprise Lauren! Happy virtual baby shower day! We are throwing a virtual baby shower for my dear sweet (friend in real life) Lauren of The Thinking Closet! She is expecting a sweet baby girl in June and we are showering her virtually (and well, I'm lucky and get to see her in person to give her this gift and a few other treats)! As soon as I heard of the virtual baby shower I knew I wanted to make her a onesie. This scripture is just one of my favorites and I know it's one of her's too (based on her registry)! I used metallic gold Iron-On vinyl since I just feel it's fits Lauren perfectly.
Supplies: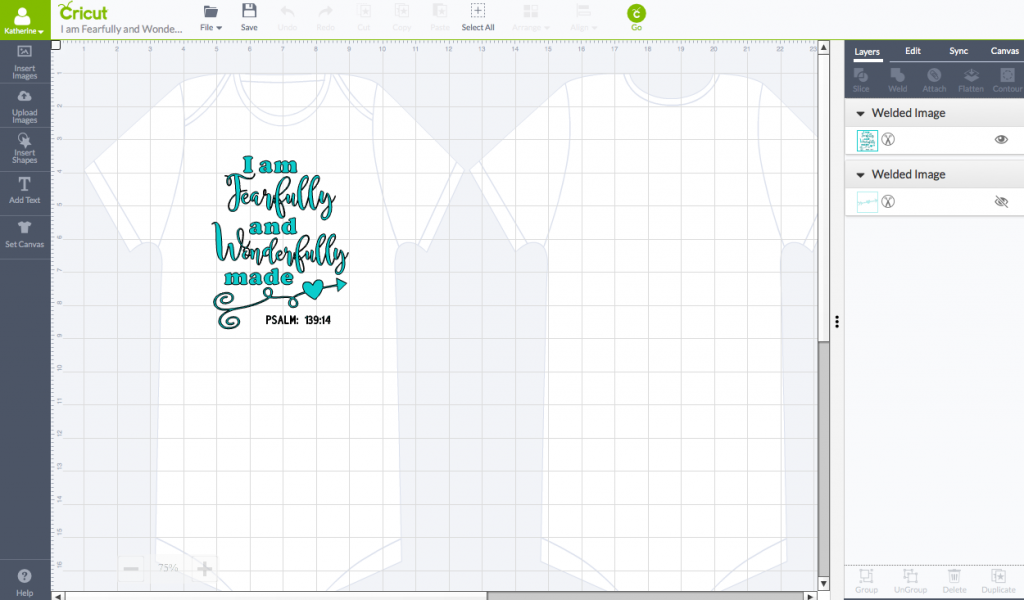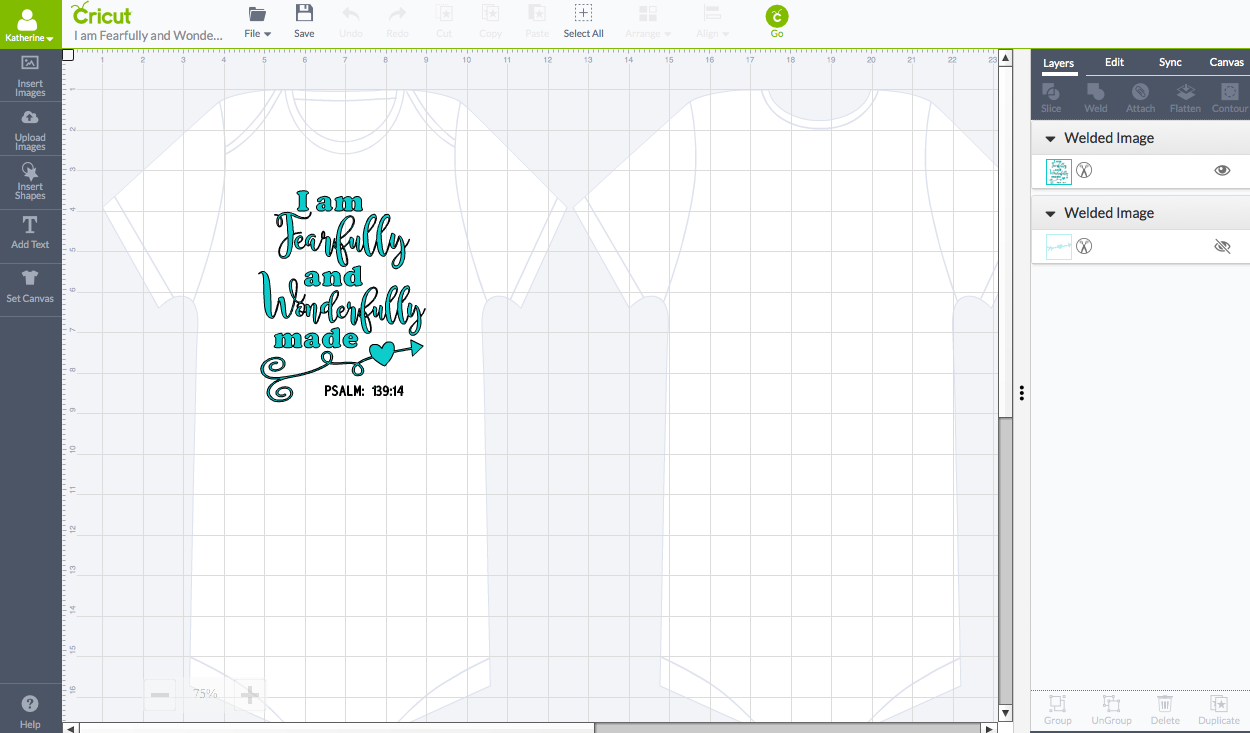 First, I designed it in Cricut Design Space™. I added a heart to the arrow design. Selected the arrow and heart and attached and welded that together. Then, after doing each line of text separately I "selected all" and then attached all the layers together.Then I welded the image to make sure everything cut fluidly. Since it is all one color this method works fine. If you were doing 2 or even 3 colors you would only attach and weld the items with the same color. Here is the link to my project if you don't want to have to recreate it. I used Magnolia Sky for the cursive font, KG Arrows for the arrow, a heart shape from the "insert shapes" and Rockwell Extra Bold for the serif font. All fonts you can download for free on your computer and you'll need them for my design to show up on your computer.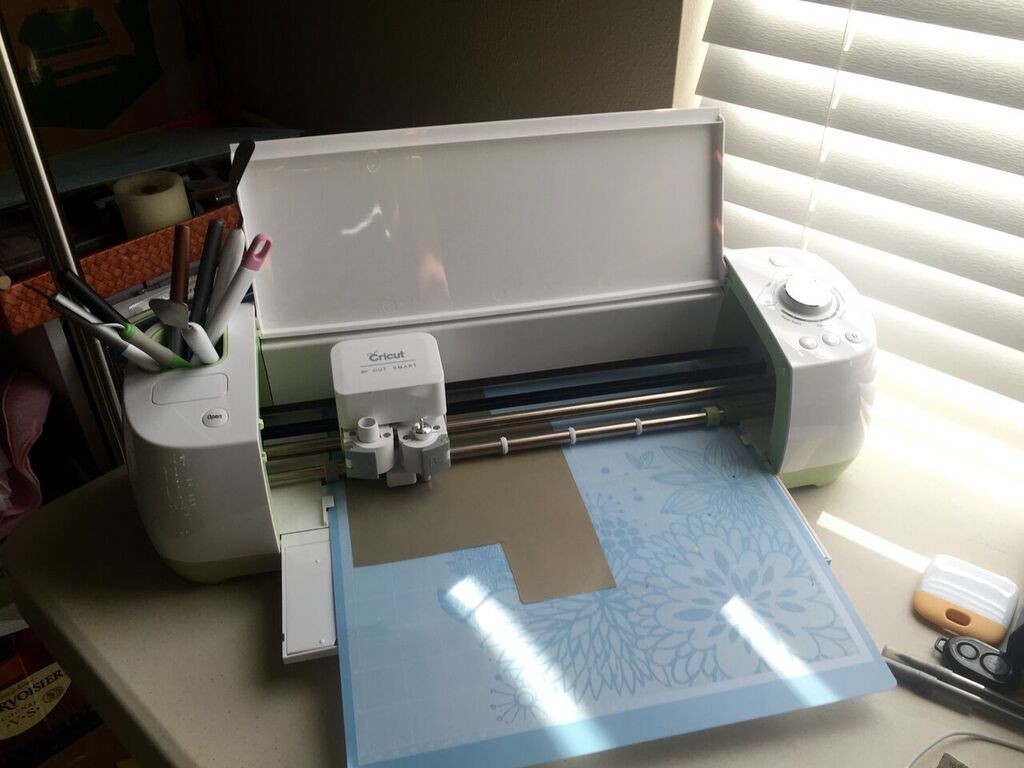 Next, it's time to cut. Remember to place the shiny side down of the Iron-On vinyl and remember to "mirror" the image before cutting.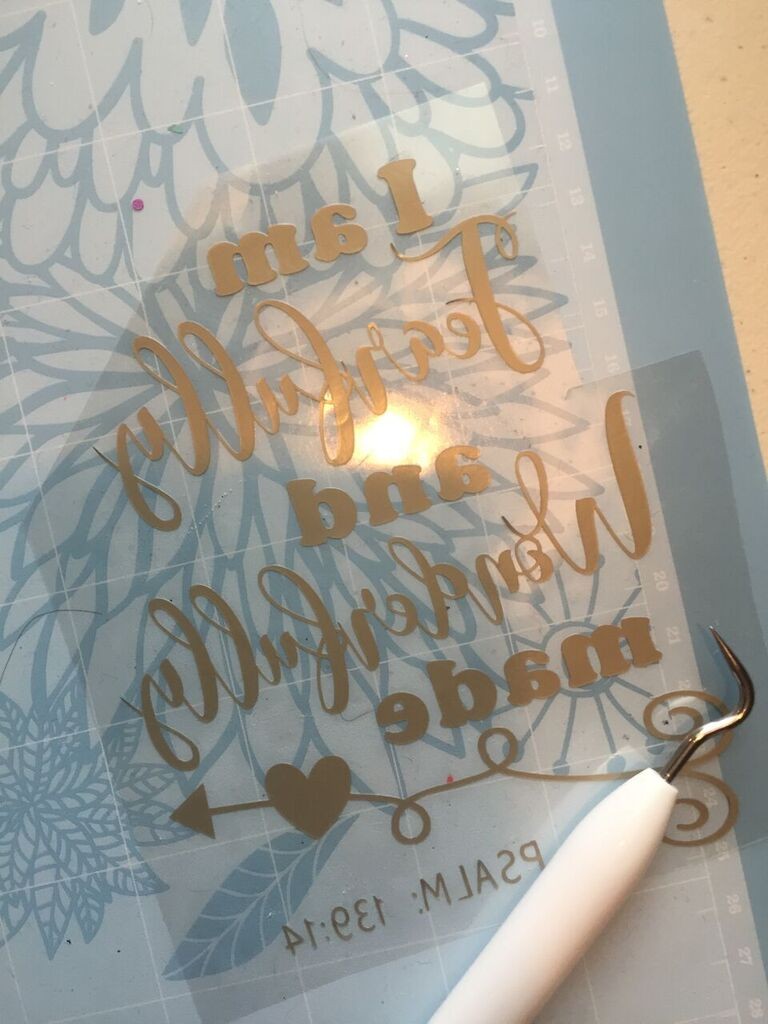 Next up, weed the negative and remember to grab all the little tiny cursive areas too.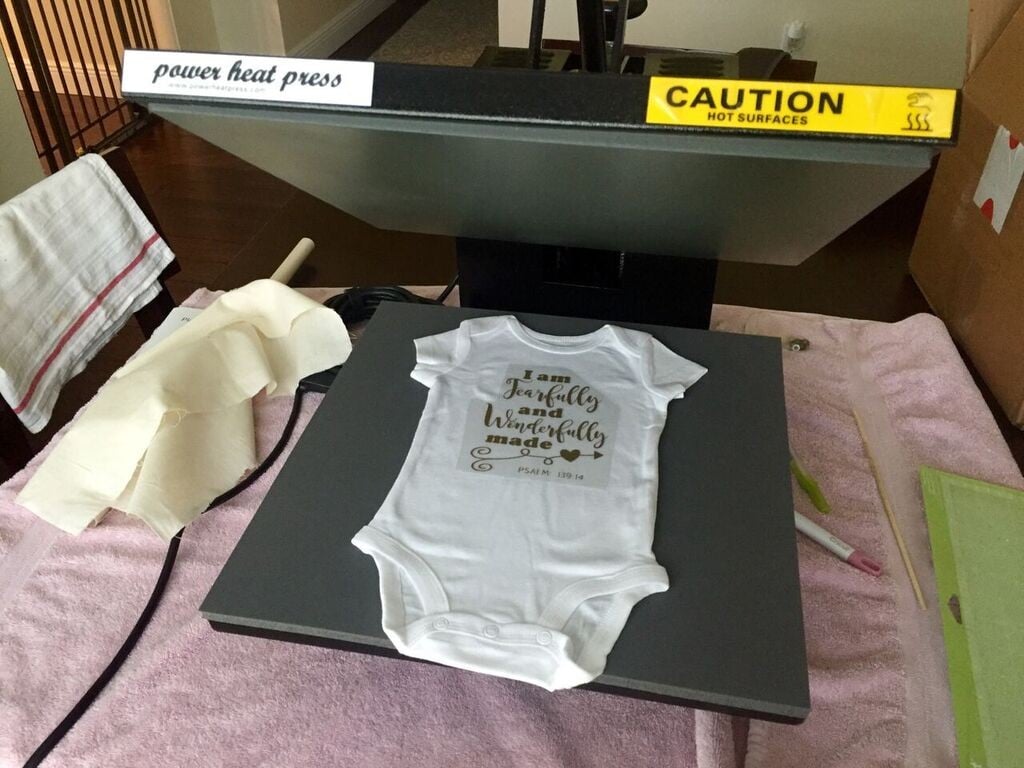 Pre-heat the Heat Press (or your iron). Give the onesie a pre-press of a few seconds. Then press the image for 10 seconds on 325 degrees.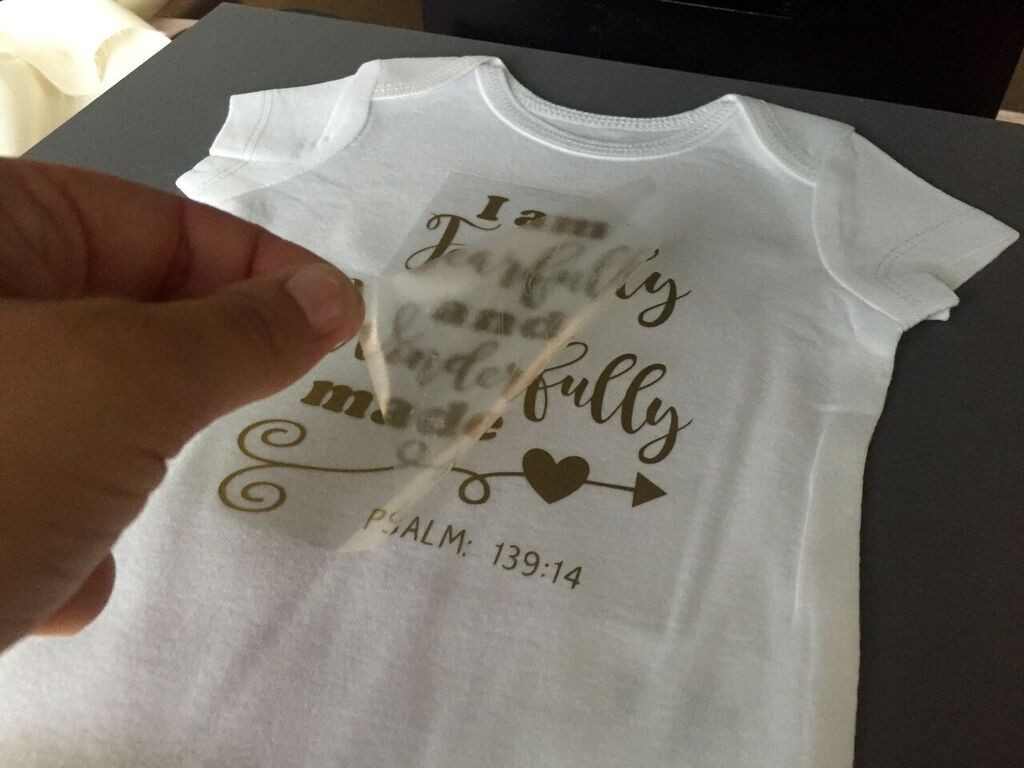 Remove the plastic from the shirt. Place a piece of muslin cloth on top and press again for another 5 seconds.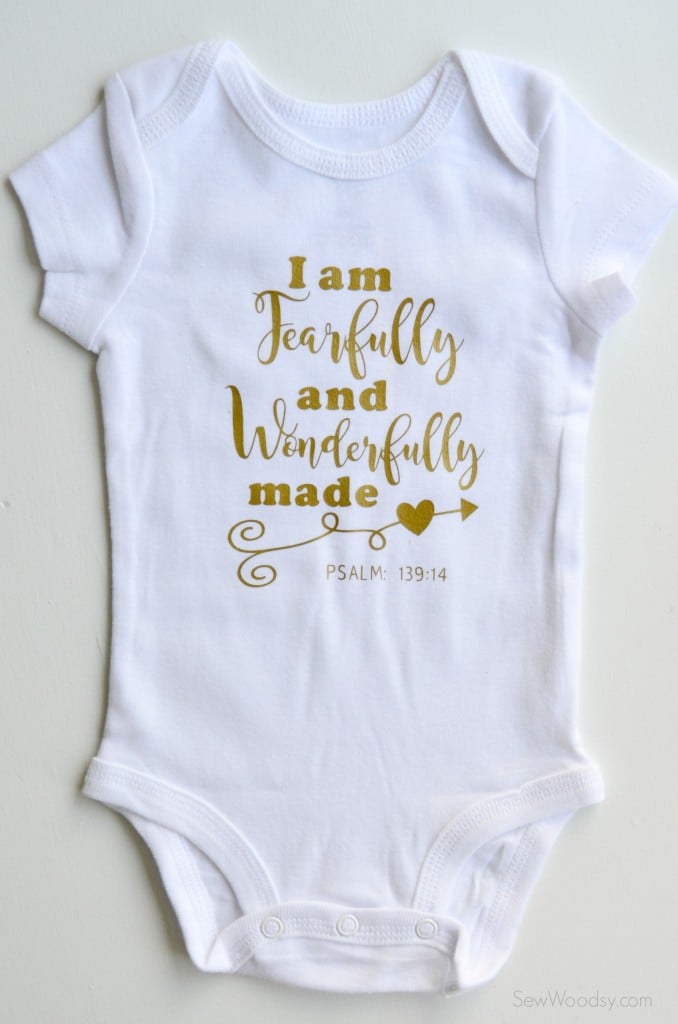 That's it… your onesie is ready! I just love how this turned out!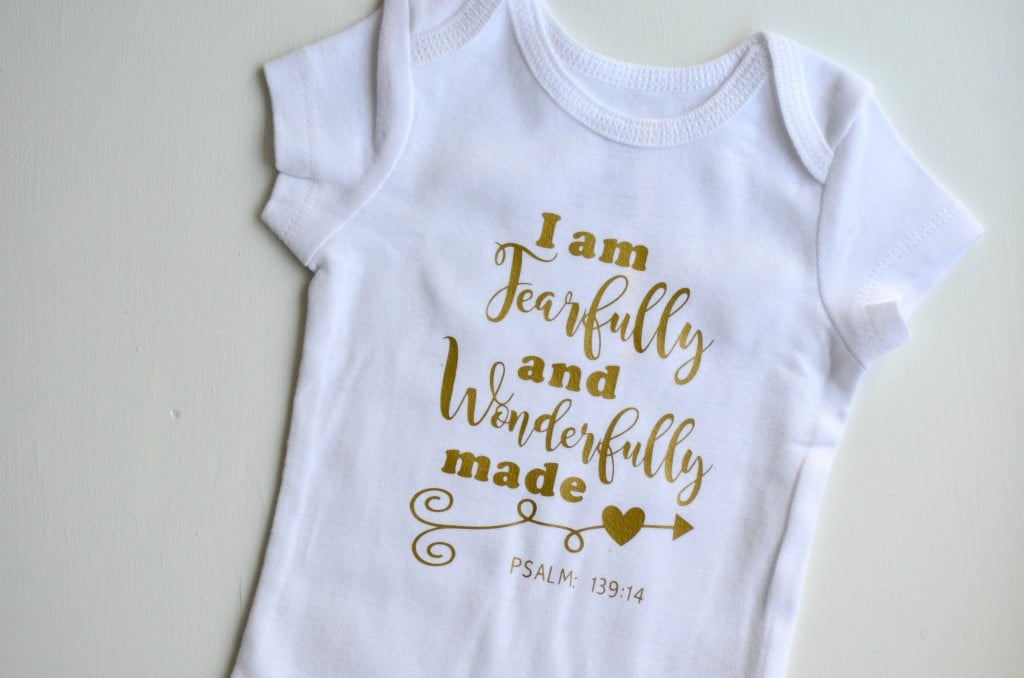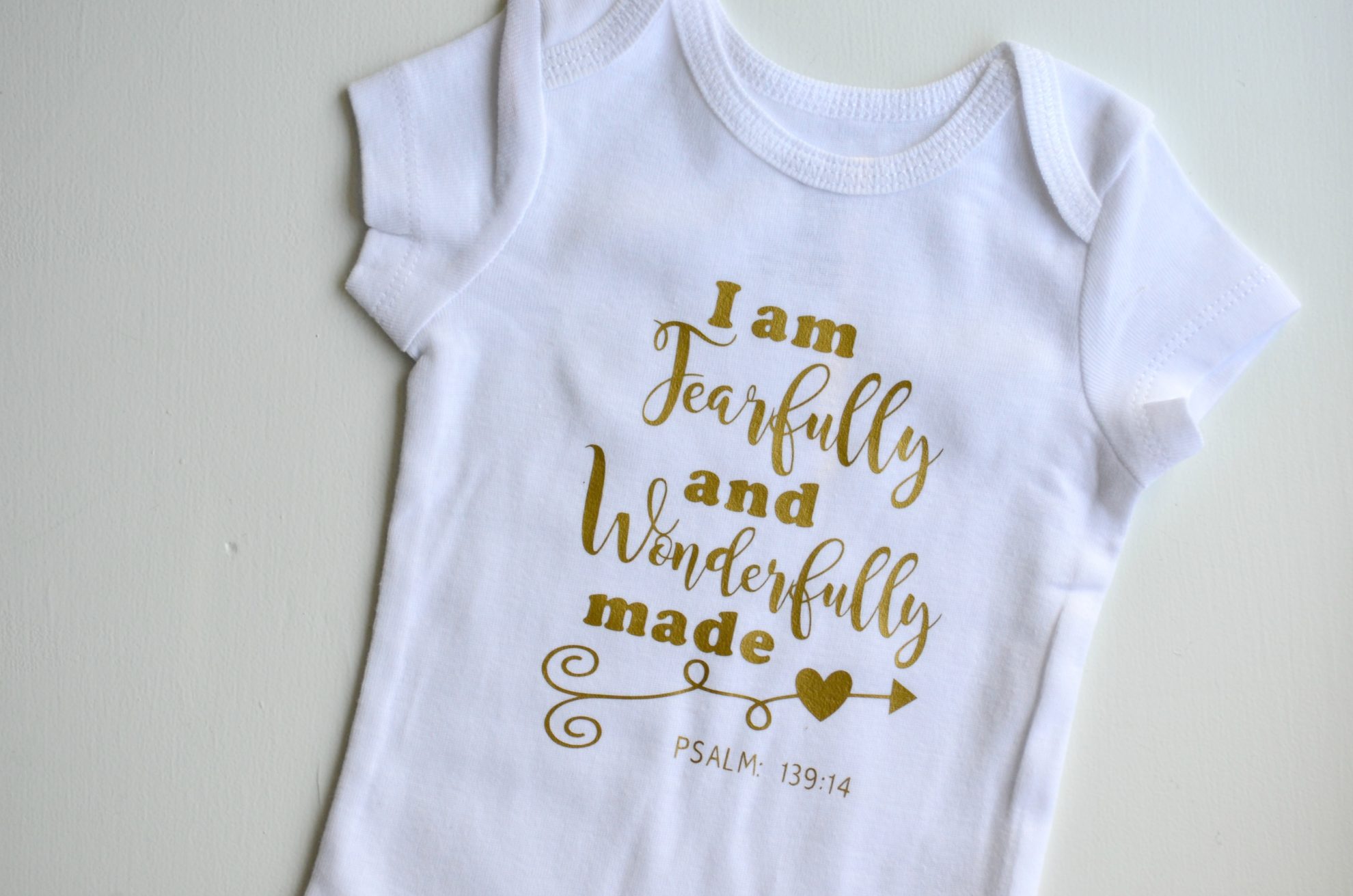 This will probably be added to my "go-to" baby shower gifts for sure!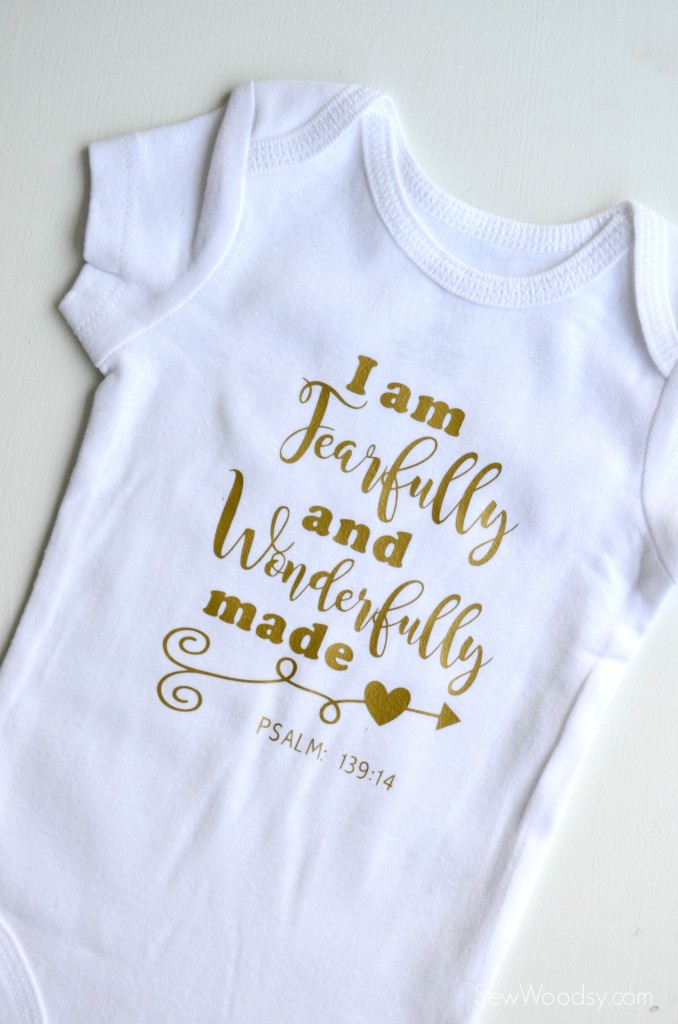 Lauren, I hope we surprised you and I can't wait to have breakfast with you and shower you with this onesie! Below you'll find the other virtually baby shower participants and what they made/brought to the shower!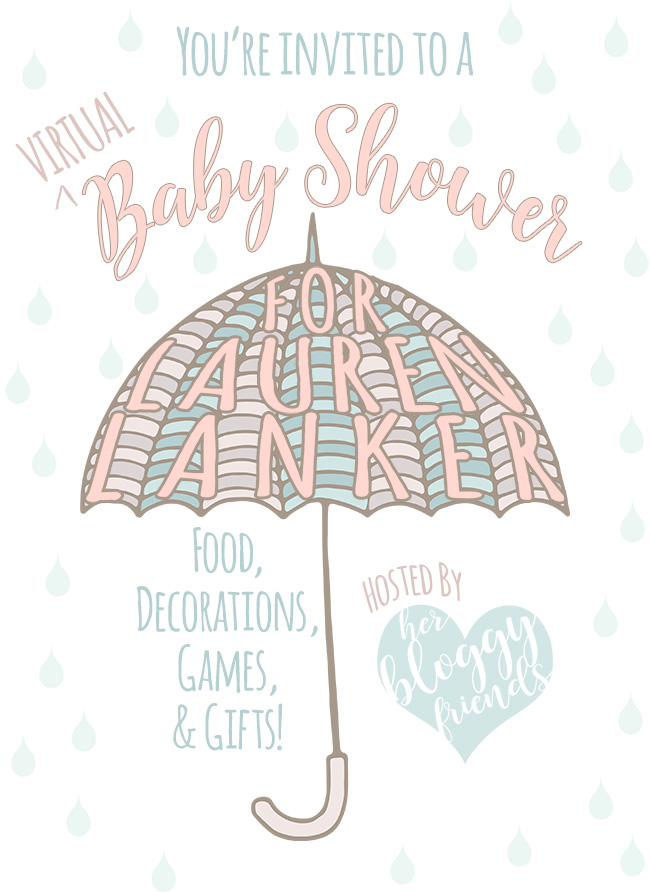 1. Chai Latte Cupcakes with Cupcake Toppers by Two Purple Couches
2. Guacamole Shrimp Bites from Katie's Cucina
1. Customizable Baby Shower Invites by Tried & True
2. Baby Nursery Art by One Artsy Mama
3. "It's a Girl!" Printable Bunting Banner by Just a Girl and Her Blog
4. Baby Shower Decoration Ideas by Southern Couture
1. Onesie Making Station by unOriginal Mom
2. Free Printable Baby Shower Game – Alphabet Cards by Cutesy Crafts
3. Printable Baby Word Search by Simply Kelly Designs
4. Name That Rockin' Lullaby Baby Shower Game + Free Printable by Where the Smiles Have Been
1. Emergency Diaper Kit with Free Printable by From Wine to Whine
2. DIY No-Sew Baby Headband by Practically Functional
3. Personalized Onesie Tutorial by Ginger Snap Crafts
4. Personalized Onesie Dress by Create & Babble
5. Crochet Scalloped Earflap Hat and Flower by Repeat Crafter Me
6. Starfish Nursery "Love You" in Etched Glass Frame by Whatcha Workin' On?
7. Knit Bow Baby Headband by It Happens in a Blink
8. Super Sweet Month by Month Baby Stickers by Tori Grant Designs
9. Fearfully and Wonderfully Made Onesie by Sew Woodsy
Disclaimer: There are affiliate links in this post. As always all opinions are my own.