Today we have Jacque and Matt from theDIYvillage. As you may have read in the past… we have had the privilege of hanging out with this awesome duo not once, but twice. I am so excited that they agreed to help us out while we are recuperating from our lengthy flight home yesterday. I not only adore this couple but I adore this Halloween project! I can't wait to run out to the store and buy all the supplies and make tons of snow globes for our home!
————
Thank you Katie & Jon for letting us guest post here at SewWoodsy. We are so excited to get to know your readers or rather let your readers get to know us. Let's start with some quick introductions shall we?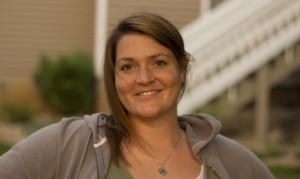 And this is my husband Matt (the other half of theDIYvillage team)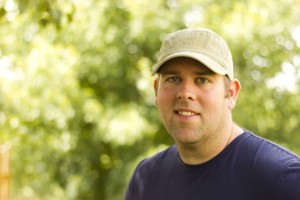 We bought a new to us house in 2011 and are constantly working on our what seems to be our Never Ending Honey-Do list. We love to get our hands into just about anything we can. Katie asked us to share some of our past Halloween projects, but since we weren't around last Fall I thought it would be fun to show you some of our favorite projects. From installing a Paver Path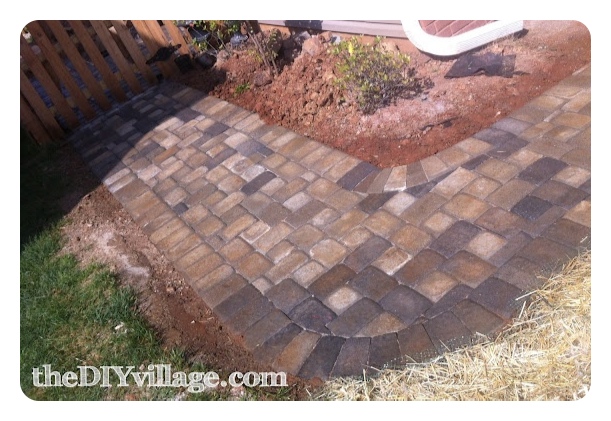 turning old Mason Jars into Pendant Lights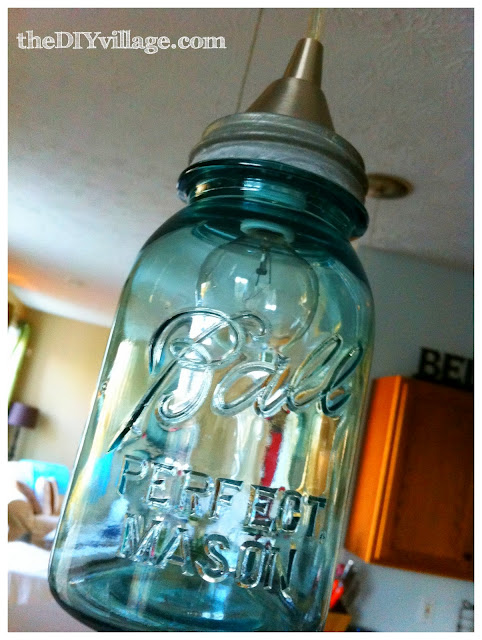 to creating custom pieces of furniture,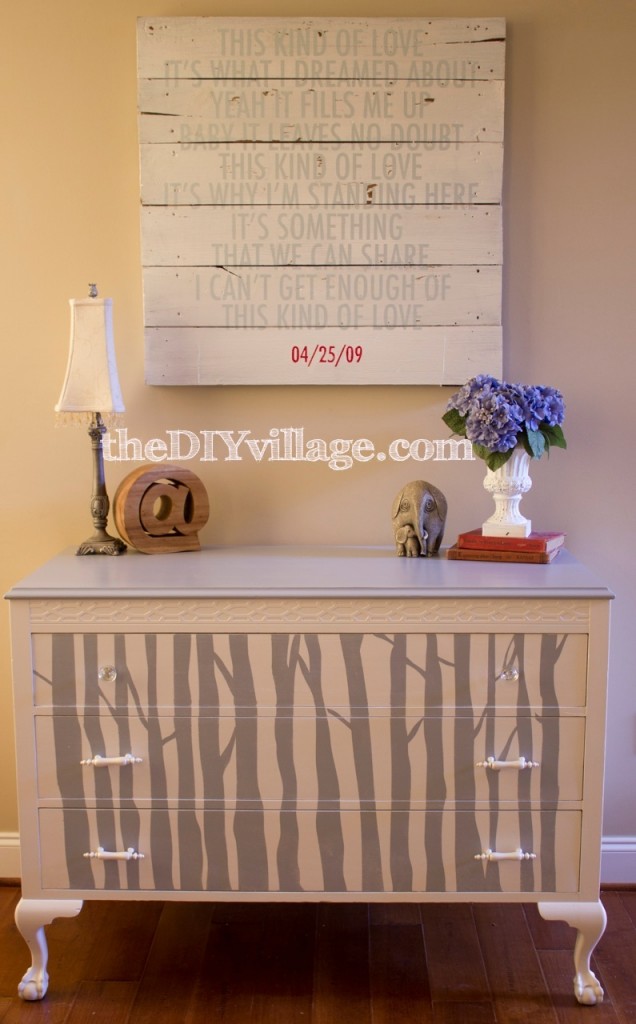 There isn't much that we won't try. The best part is we love sharing the how to's with others. So if that's what your looking for, today is your lucky day! Today I am going to share with you how to make your very own Halloween Snow Globe!
DIY Halloween Snow Globe
On a recent trip to TJ Maxx Matt and I came across these really cute Halloween snow globes. They were around $10 each and even though that may be quite less than you would pay at a department store for them I knew that we could make them cheaper! Plus it's a lot more fun to make your own decorations, don't you think?
While we were at the craft store looking for a jar to use for the halloween snow globes we ran across these really cool "Shatterproof Water Globes". So I grabbed one of those and Matt picked out a mason jar. We each picked out something we would like to put inside our snow globes (focal piece), while choosing make sure that your item will fit through the mouth of your container. Once you have that figured out gather your supplies.
-Distilled Water
-Shatterproof Globe / Jar
-Focal Piece (Resin, Plastic, or Glass avoid metal due to rusting)
-Glitter or Diamond Dust
-Glycerin
-E-6000 (clear)
-Paper Towels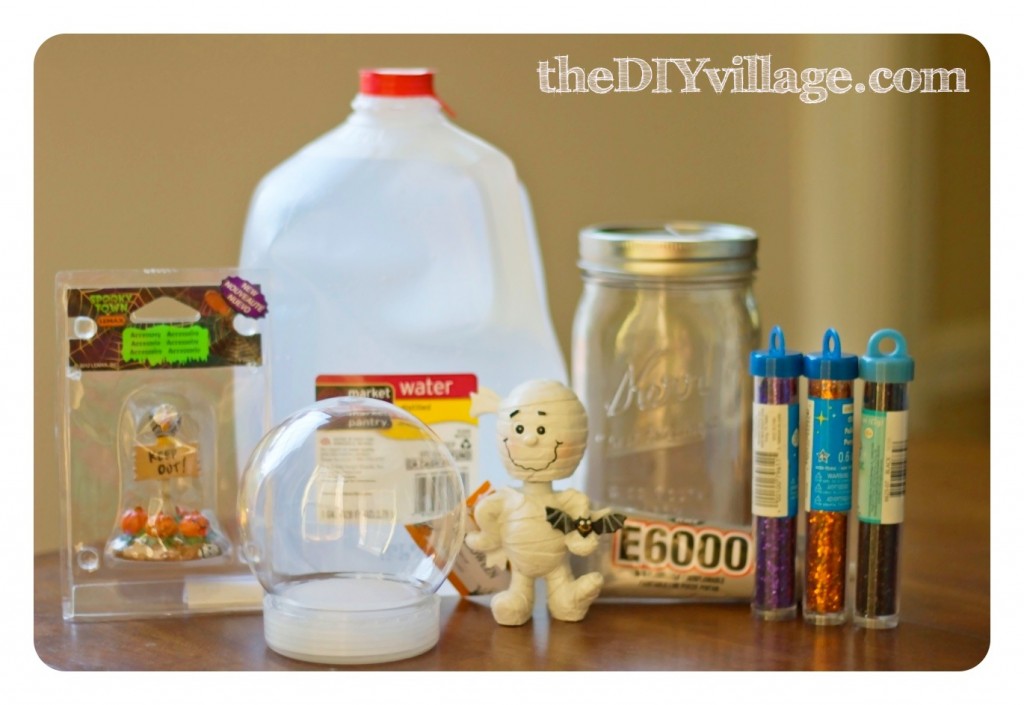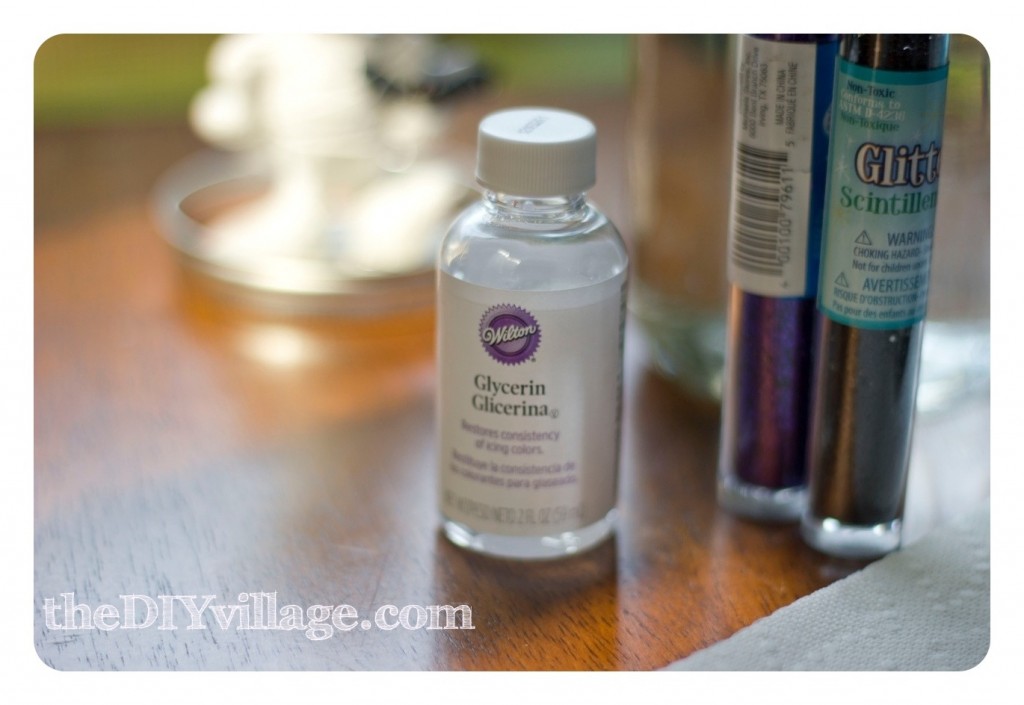 Take apart your containers and get your focal piece ready for gluing. If your surface is non porous you may need to rough up the area slightly with sand paper.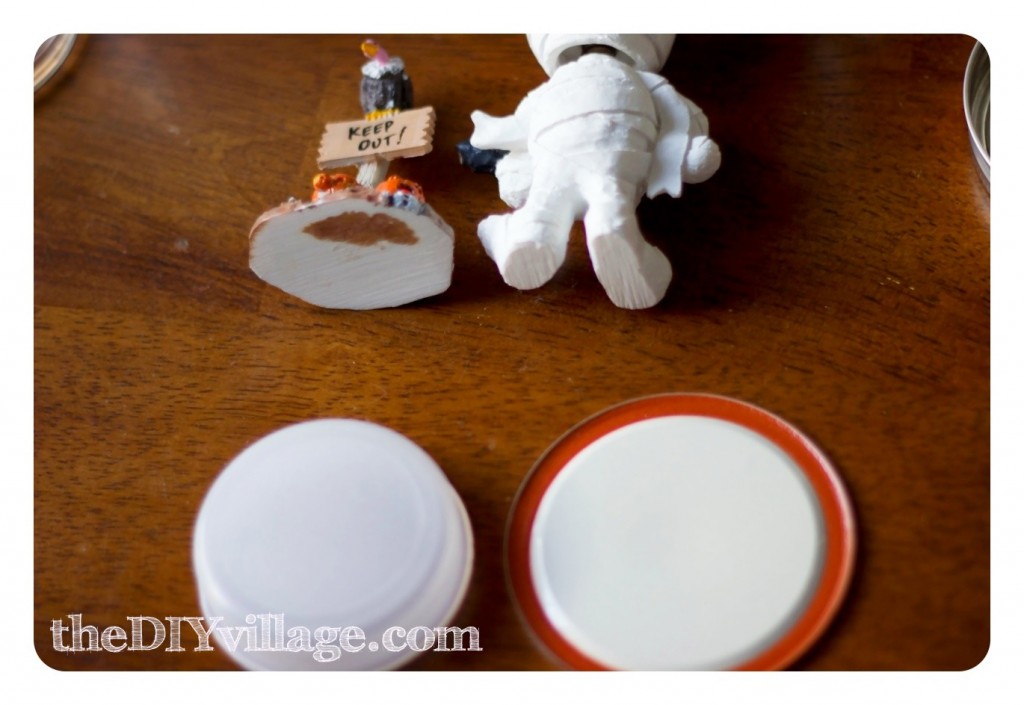 Place glue on the bottom of your piece in a thin layer, press against the base where you will want it to stick and pull it apart. Let the glue set up for about 2 minutes and re-attach the piece to the base. You can use rubber bands to hold the piece firmly to the base and let sit for 24 – 48 hours. (You will want to use CLEAR E-6000 I used black only so you could see what I was doing better)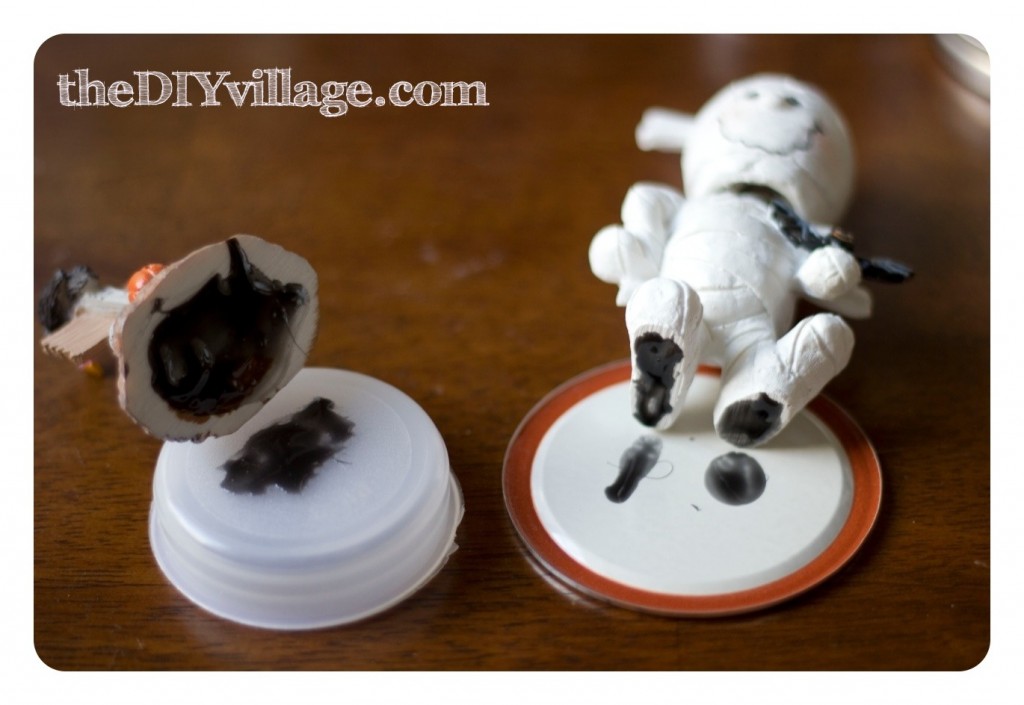 After everything has had a chance to set up go ahead and fill your jars with distilled water being careful to leave enough room for displacement of the water once you insert your focal piece.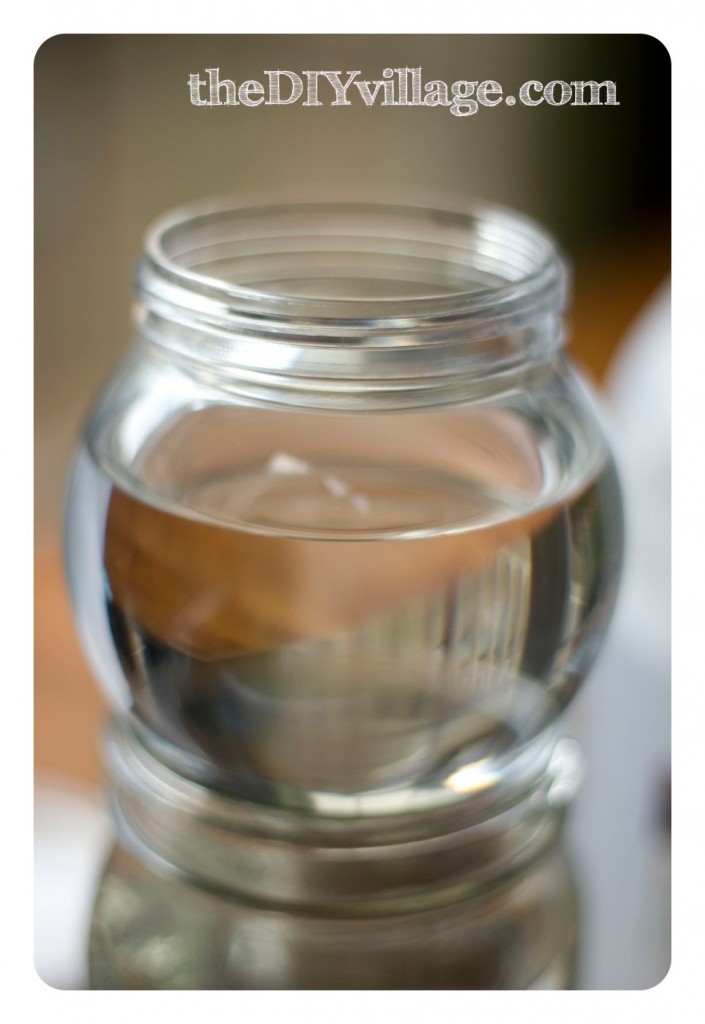 Next add your glitter or diamond dust. I started out putting in just a little bit, I figured it was much easier to add more than it is to take it out. For mine I mixed Orange and Black glitter and Matt chose Purple and Black glitter for his.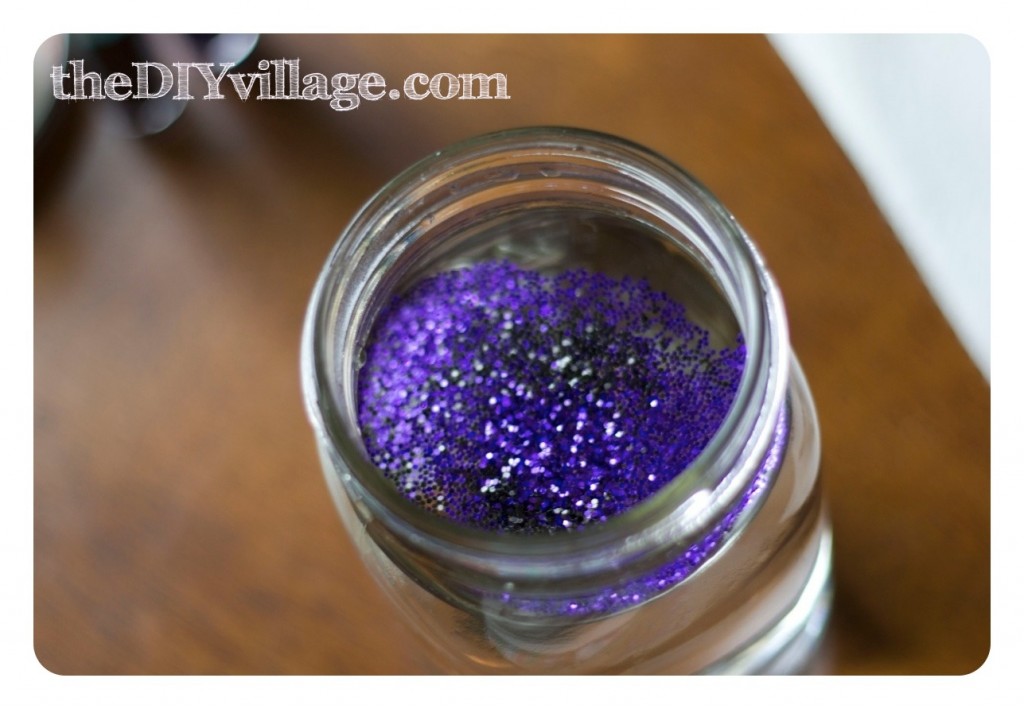 Once you have the glitter in, it's time to add the Glycerin. The Glycerin will help your glitter to fall much more slowly. Some people have suggested using a few drops so I tried that first and nothing happened, so I tried more and ended up using 1 tablespoon in the quart jar (4cups) and 2 teaspoon in the Shatterproof Globe.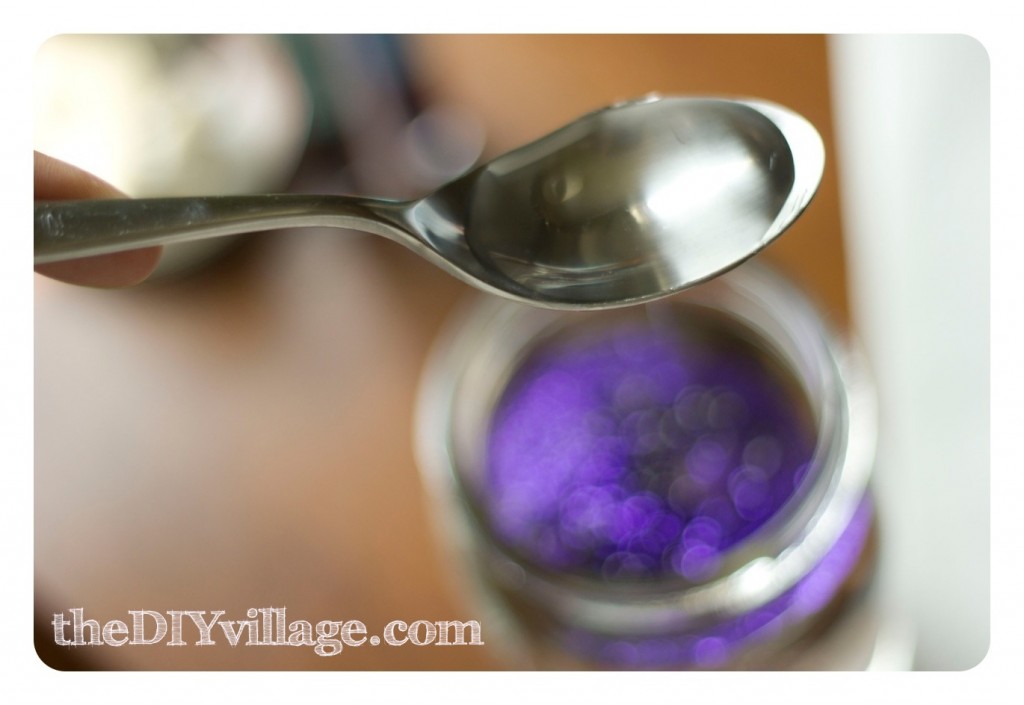 It will look really cool when you add it to the water. If you are doing this with children I can promise they will love it!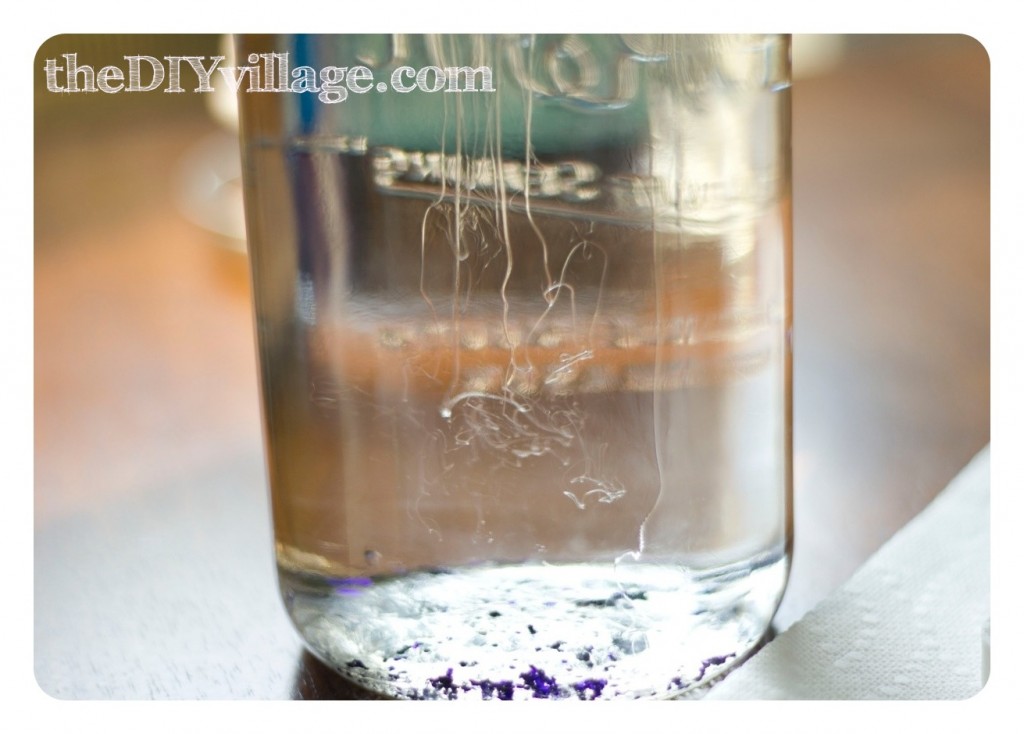 Stir your glitter and glycerin mixture and then invert your focal piece and insert it into the jar and tighten down the ring band. On the Shatterproof Globe add the screw top to the globe.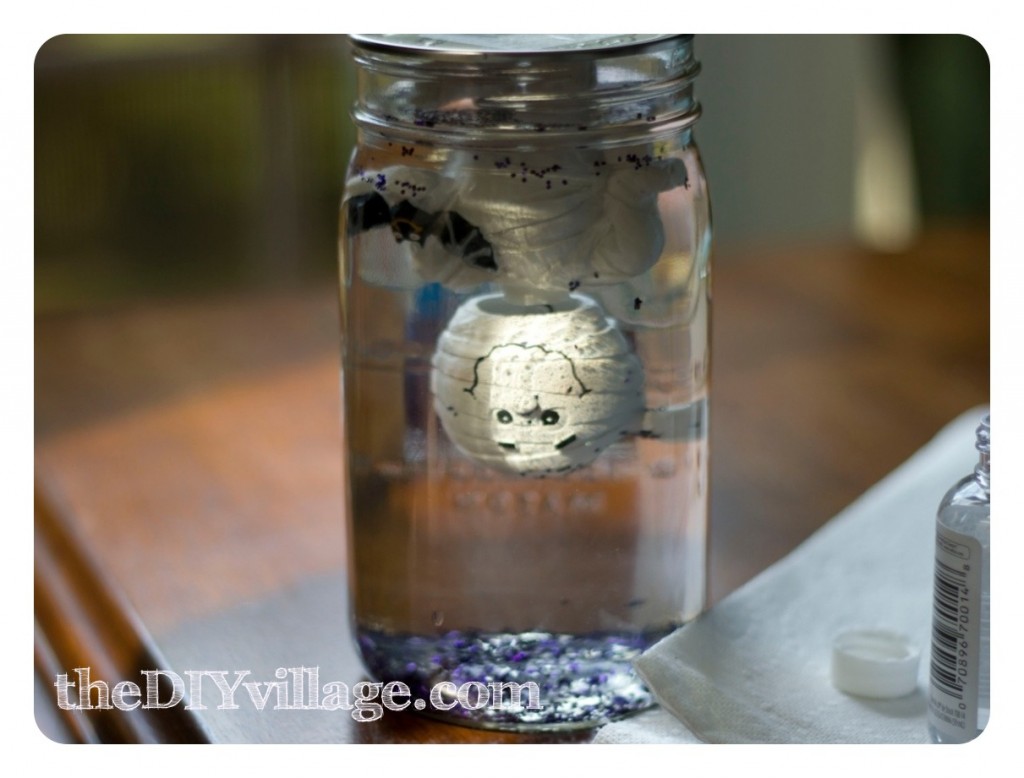 Now your snow globe is ready for shakin'! If you like you can decorate the base with a trim ribbon or even spray painting the bottom for a more finished look. If you are concerned about water leaking out you can add a thin coat of E-6000 to the base of your jar when you seal it up!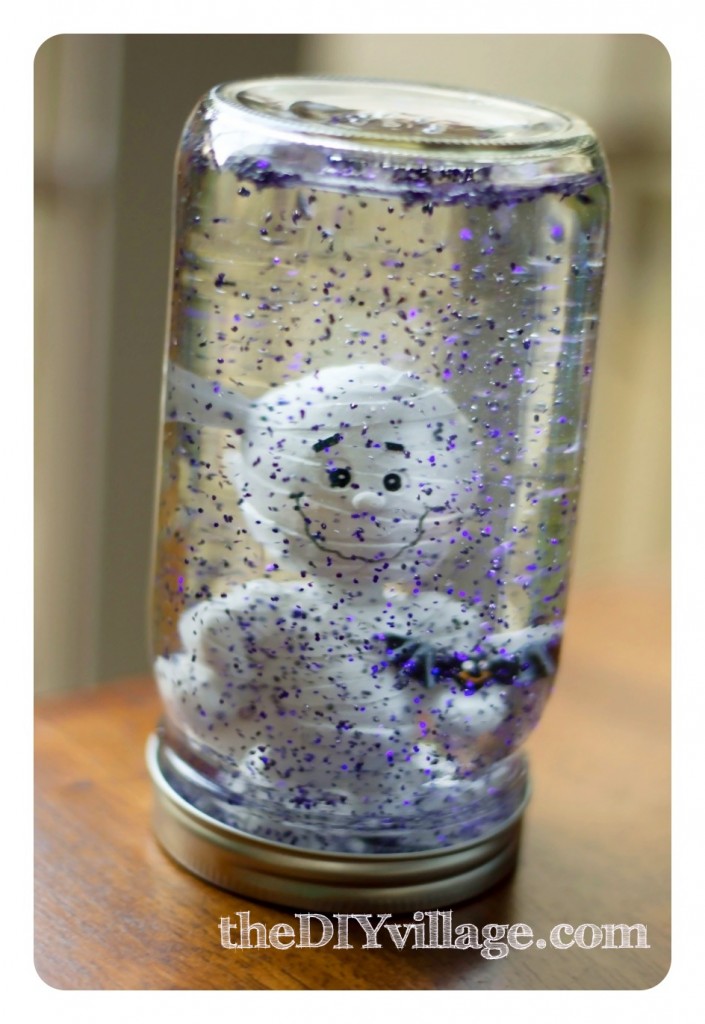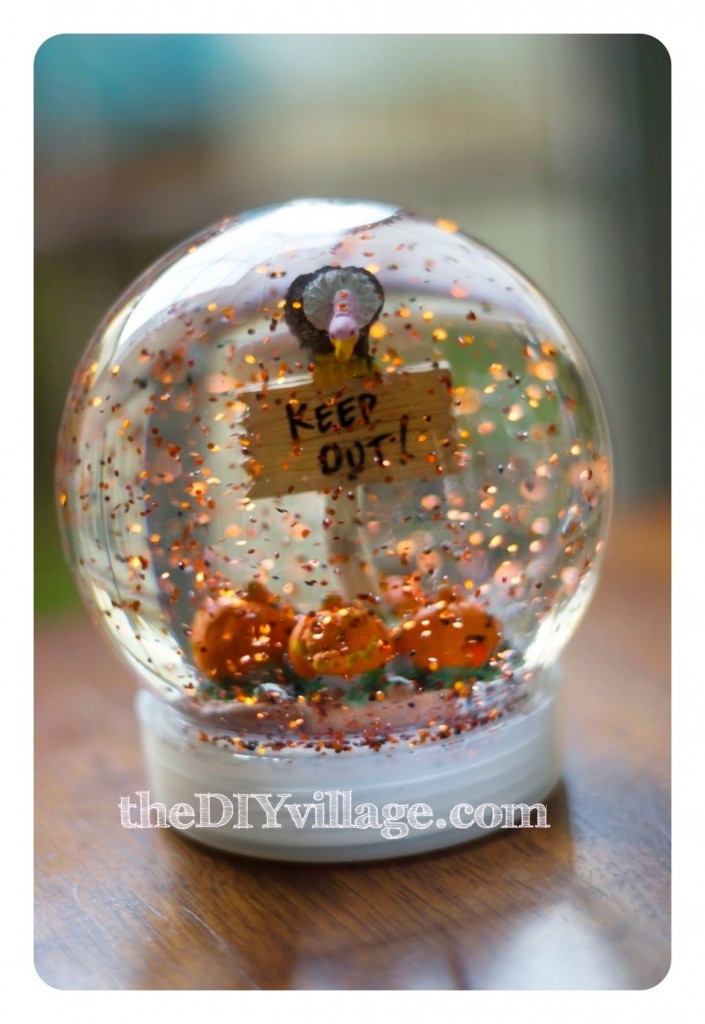 How cute are these? I loved them so much that I had to throw them up on the mantel before I could even finish the bottoms!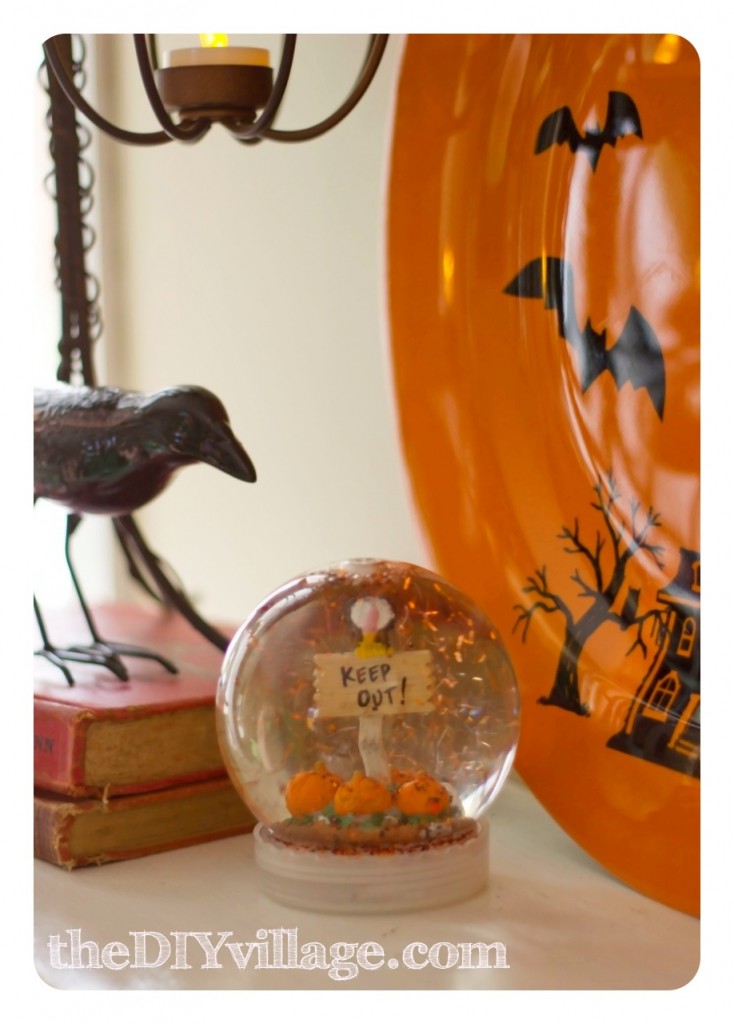 These were super easy and fun to make and would be a great addition to any halloween decor!
Thank you again Katie & Jon for letting us share this project with your SewWoodsy readers, we know how much you guys love Halloween so we are honored you asked us to guest post!
Happy Halloween !!!