I'm so excited to have Erin here, from How to Nest for Less! We met at Haven back in June and our personalities instantly clicked. I absolutely love Erin's blog and all the creative projects she completes! I'm in love with the wreath she is sharing with us today!
—————-
Hey everyone! I'm Erin from How to Nest for Less!

Halloween is one of my favorite times of the year and I love decorating my house in all the spooky, creepy décor. Today I'm sharing my front door bling for the season… Wanna see?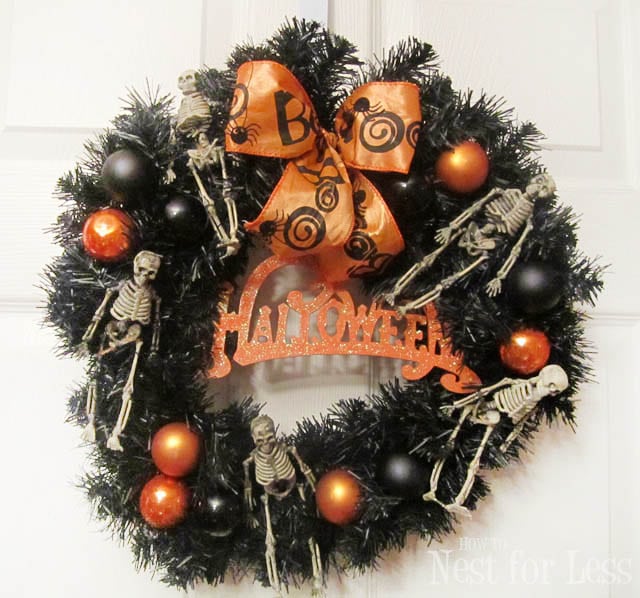 Here are my supplies:
Black garland wreath for $4 from Michaels
Skeleton garland for $5
Black and orange Halloween ornaments,
Wired ribbon
Glittery Halloween decal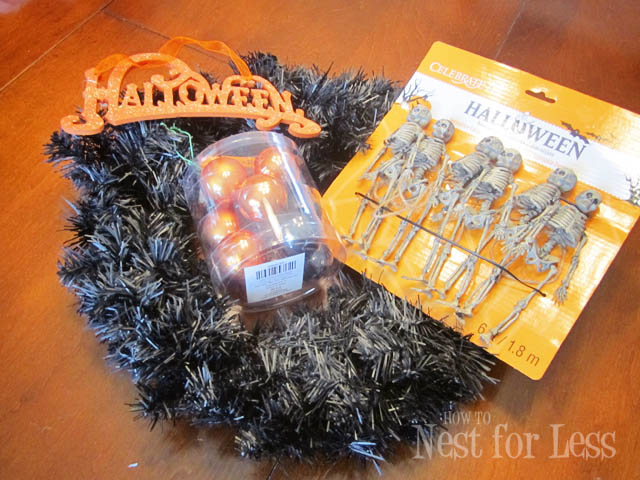 I started by taking apart the skeleton garland and tying each little guy to the wreath with twine.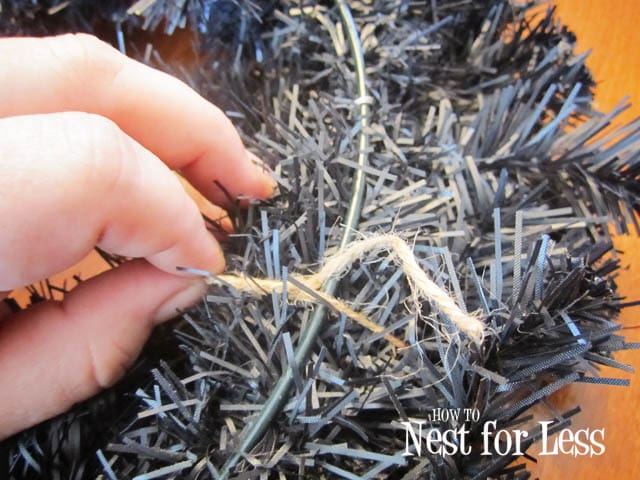 Next I got out the small orange and black ornaments I got from Hobby Lobby. I removed the top hooks from each ornament.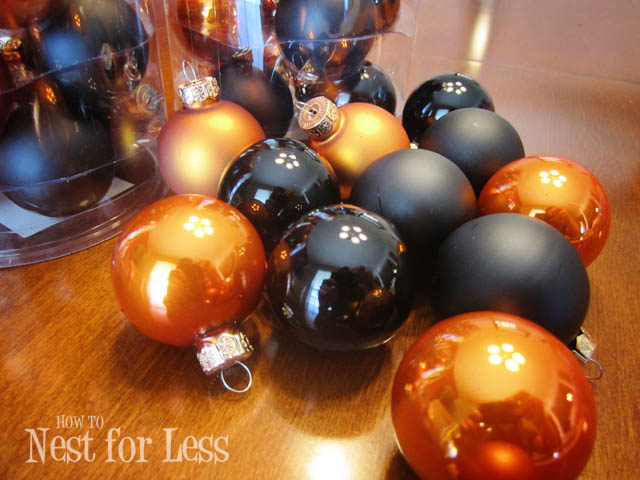 I then used hot glue to secure each ornament (12 total) around the wreath.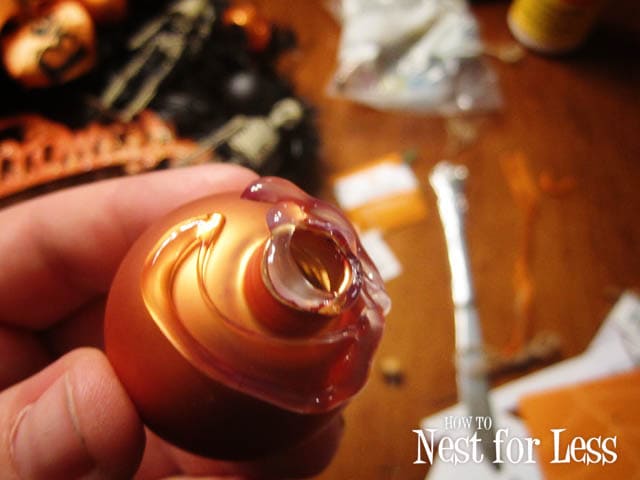 Next I tied the glittery Halloween tag sign to the metal frame of the wreath. I just used black trash bag twisty ties so it would blend in with the black garland wreath. Note: the glittery Halloween tag sign came with pre-drilled holes from Hobby Lobby… score!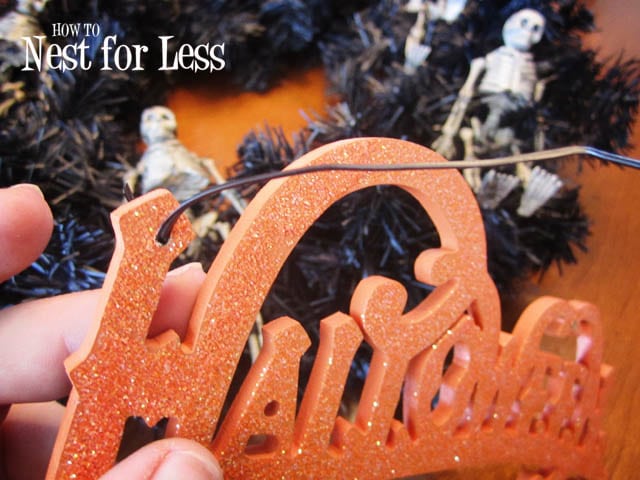 I added a wire ribbon bow to the top of the wreath in orange and black to finish it off.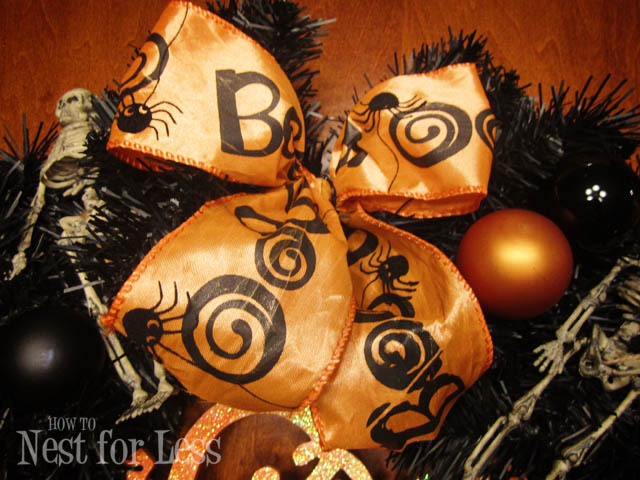 So, what do you think? Spooky yet spunky?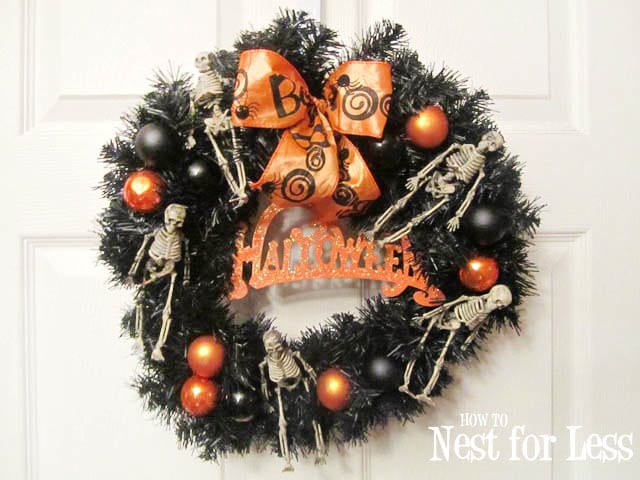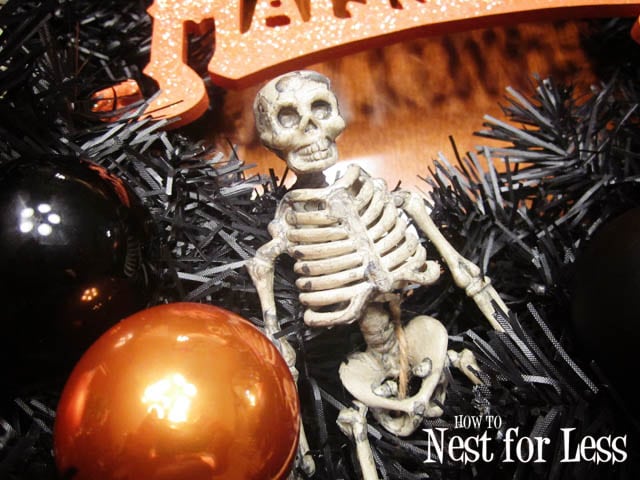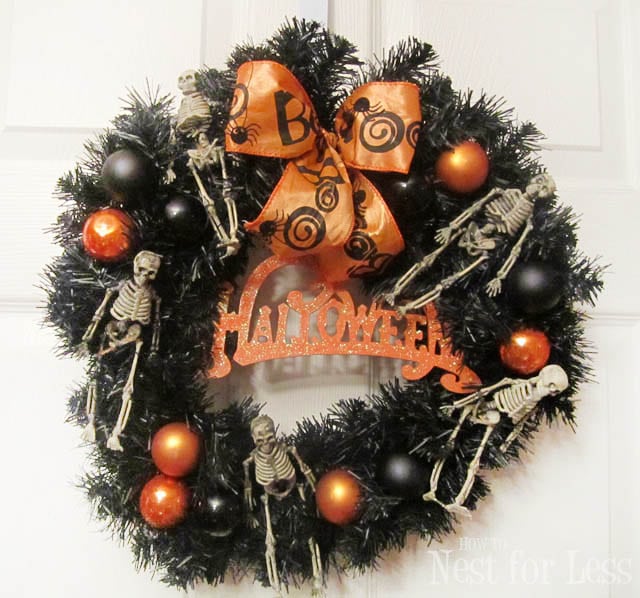 Yep, I think it's spooktacular and can't wait to hang it 🙂
If you'd like to see more from me including some complete room makeovers,
please visit my blog How to Nest for Less.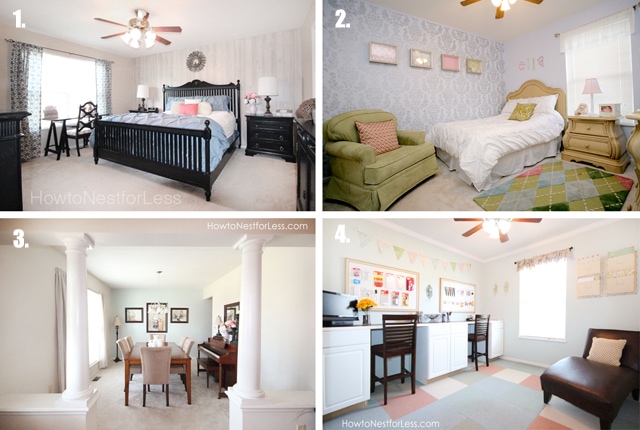 1. Master Bedroom Makeover
2. Daughter's Stenciled Bedroom
3. Dining Room Mini Makeover
4. Craft Room Makeover
Thanks Sew Woodsy for having me visit for the day.
I'm always in complete awe of your work and you guys are true inspiration!
Much ♥ to everyone, Erin