This is a sponsored post on behalf of Homes.com.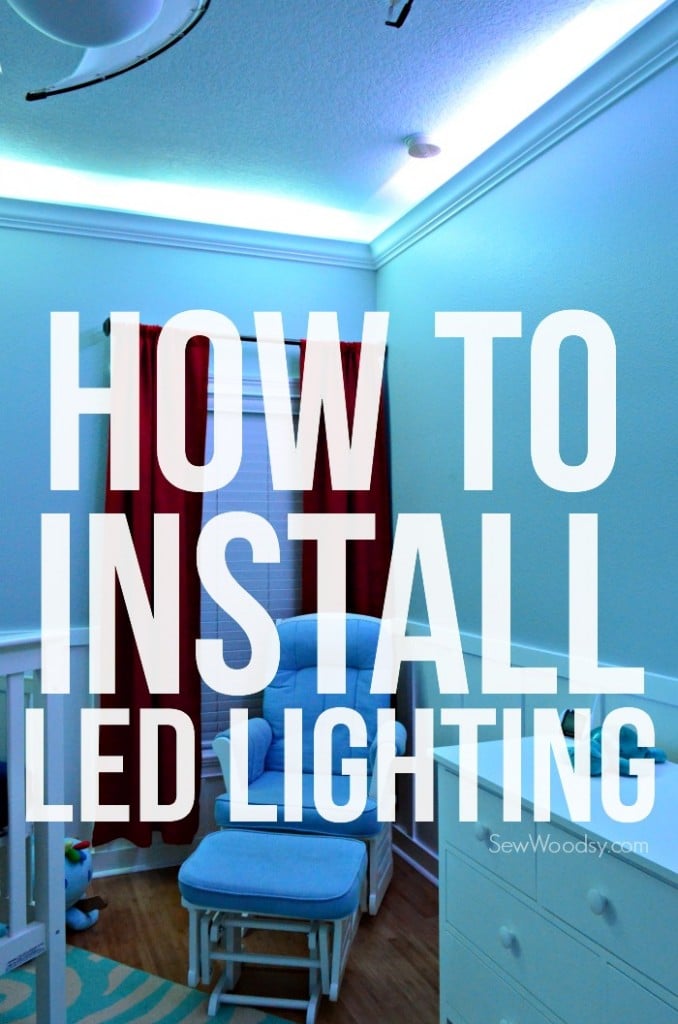 Before Ryder was born, Jon filmed a video for our friends over at Homes.com to share how to install LED lighting. We did this underneath and above the kitchen cabinets. We decided to recess the crown moulding and drop some LED rope lighting into the crown moulding for the nursery. It gives the perfect glow at 2am in the morning when you really don't want all the lights are on.
Watch the video to learn just how Jon installs LED lighting.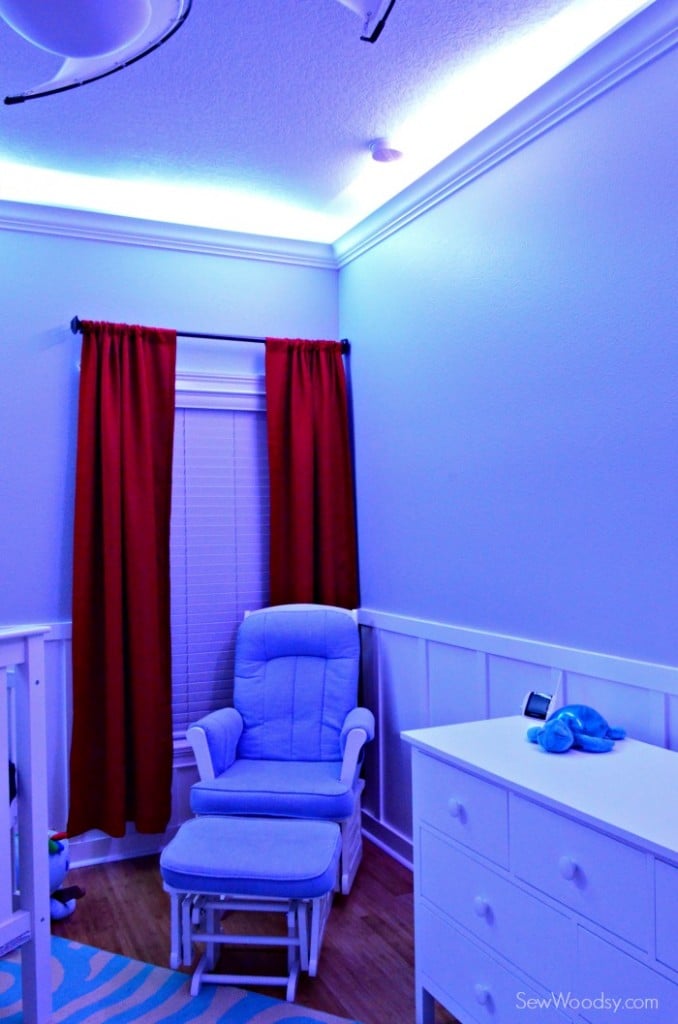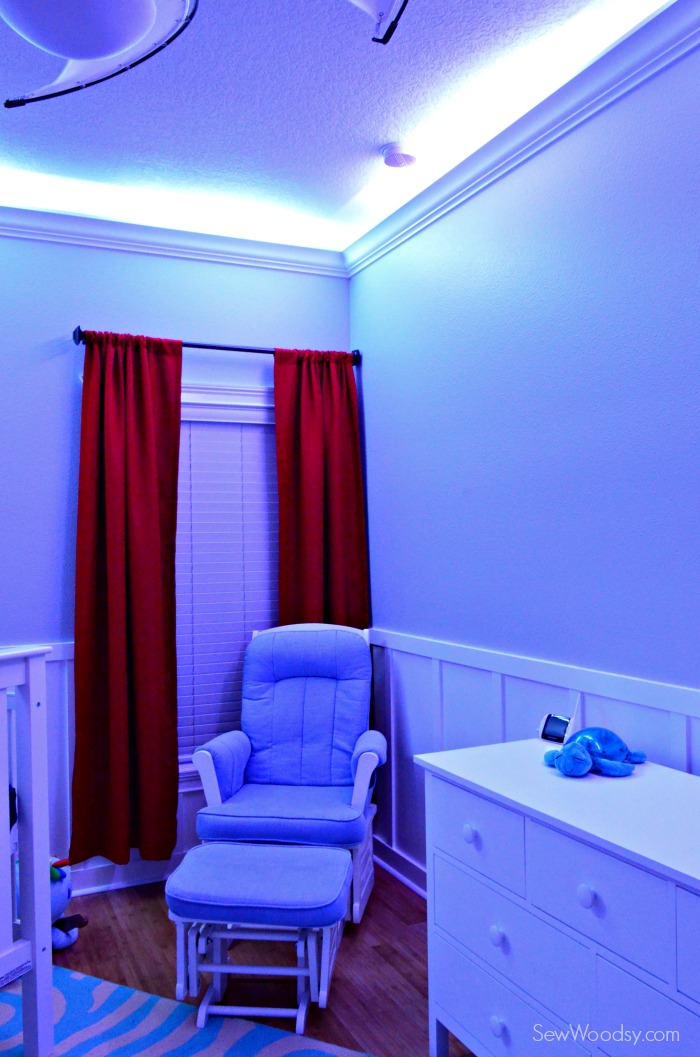 Pretty amazing I know… and even better we have 30 different colors the room can change color to.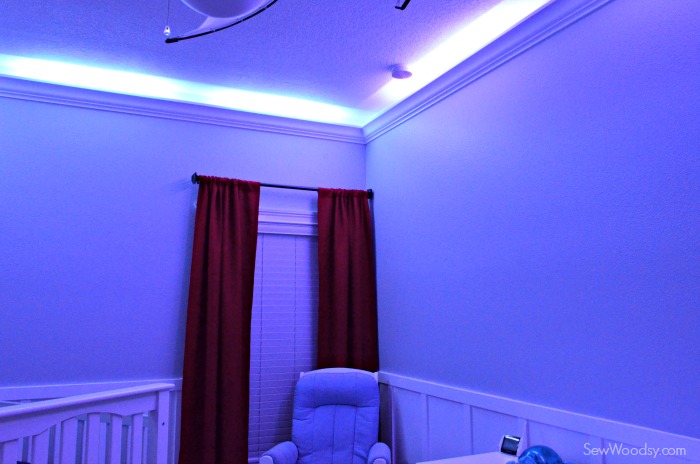 You would never know that the entire ceiling didn't have lighting.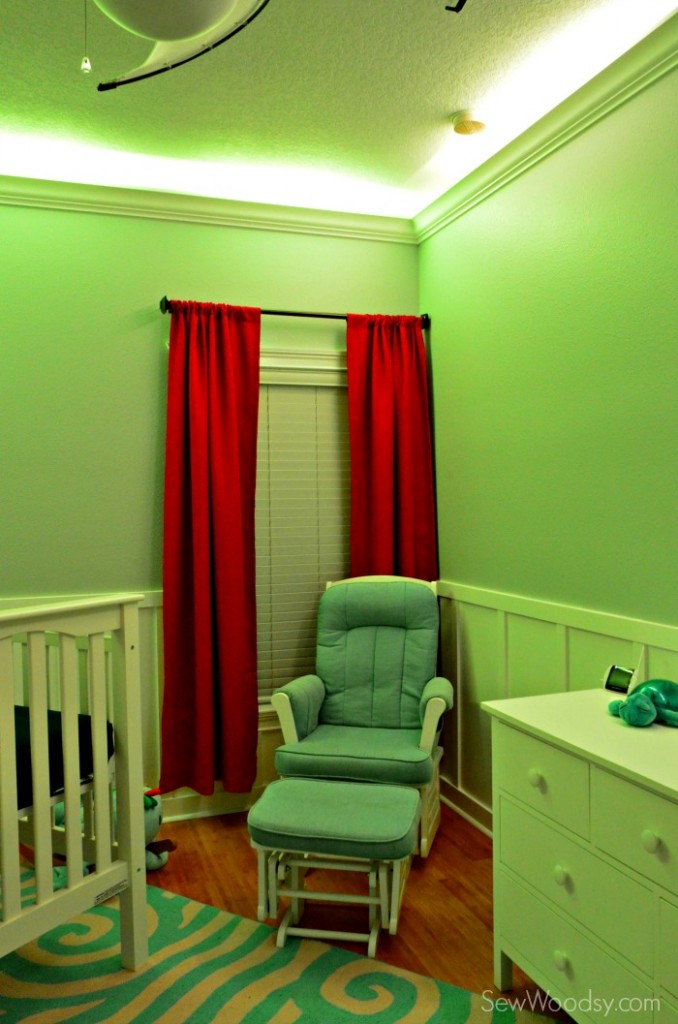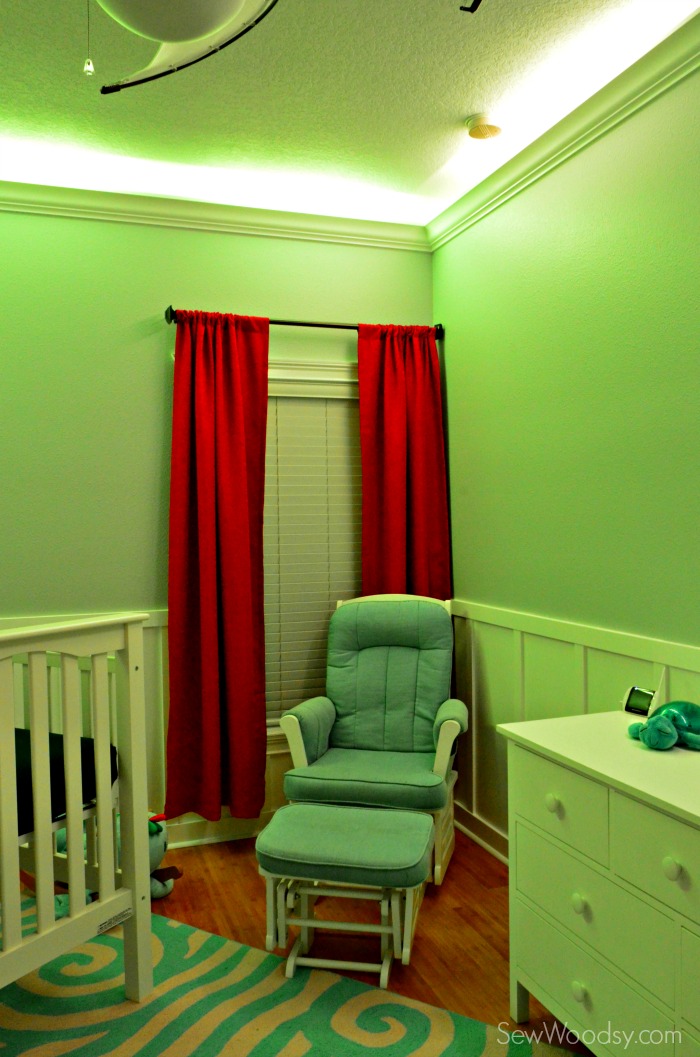 I think Ryder is going to love that his room can change so many colors. When I put him in his crib and I need to do something in his room I put on the multi-color option and it flashes through different colors!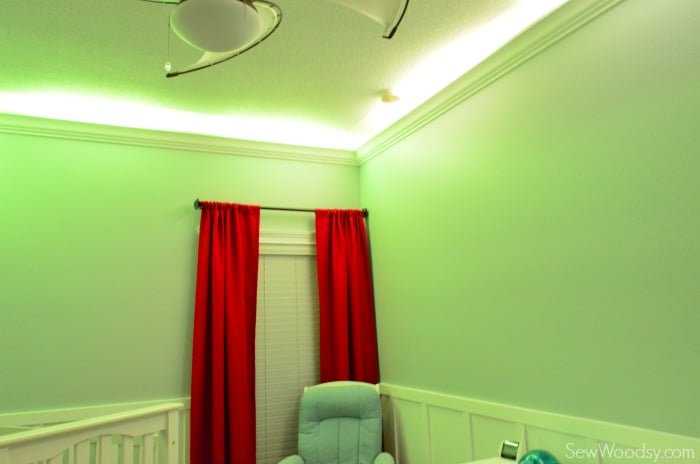 So, for $25 what do you think? Not a bad idea and way to get lighting in any room of your house!
Disclosure: We have a working relationship with Homes.com and are video brand ambassadors for 2013-2014 (thus we are compensated). As always all opinions are our own.