This post brought to you by CORT Furniture Rental. The content and opinions expressed below are that of Sew Woodsy.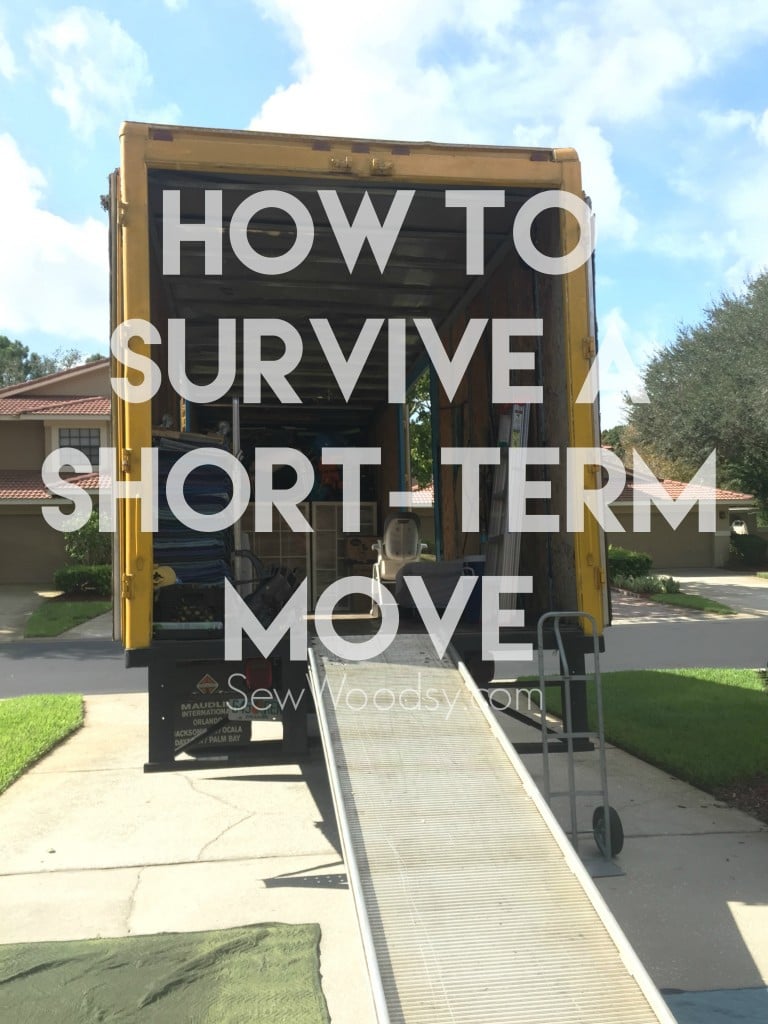 This is a post that I've been writing in my head for months since moving twice in two months last summer. Definitely never an ideal situation and then add a teething toddler in the mix and well you might just feel your at your breaking point. I'm here to share how I survived a short-term move with a toddler in tote. Let's rewind to why we moved twice in two months last summer. We listed our house on the market last June and it SOLD in 4 hours of being listed (sight unseen verbal offer) followed by a showing the next day, price negotiations, a signed contract, and $10,000 in escrow that Monday morning. Score! Our house sold quickly and we could not have been happier. But then the oh crap feeling set in. We were about to be "homeless" in less than 30 days. We knew it wasn't going to be possible to buy another house within the 30 days. I started calling around to apartments that were furnished. Then my husband realized that his business partner had a few rental properties and one just so happened to be vacant. So the plan was to move to his vacant condo where we didn't have to sign a contract and could really look for a new house where we could grow our family and make our new house a family home.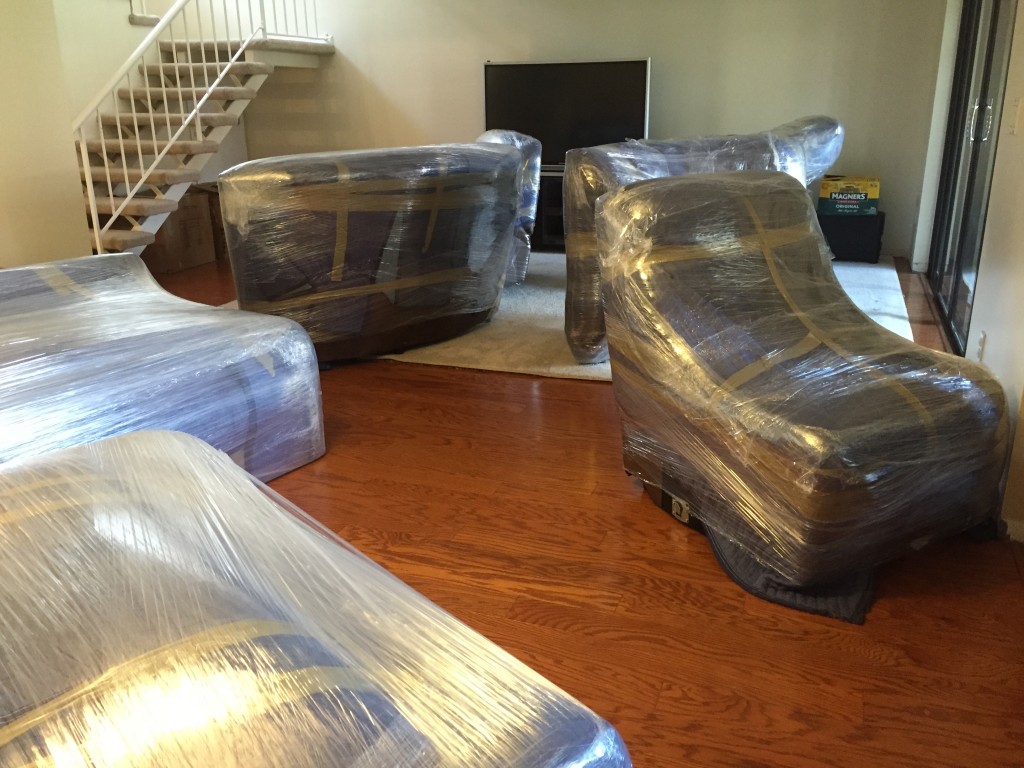 Let's face it, moving can be very expensive if you have to foot the bill. We all want to save money but at the same time, time is money. I kept reminding Jon that we had to work smarter not harder. He decided it would be much more cost effective to rent a moving truck, pay a few of his workers, and move ourselves. What he didn't factor in was ALL the time spent, multiple meals fed (we fed them lunch, dinner, and endless bottles of water and Gatorade). And because he had not prepped the garage for the move it took him an extra day to move the garage out because he was still boxing it up. If I had my way, we would have rented pods, packed the bare essentials and utilized CORT Furniture Rental for our short-term move. Yes, you read the correctly, I wanted to rent furniture. Why Furniture Rental? You see, I wanted to work much smarter than harder and by packing all of our existing furniture up we would have only had to move it technically once verse twice which in return would have less wear and tear on the furniture. Because we personally moved our stuff the first time it got pretty banged up. I will note that I forced Jon to higher a moving company the second time and are furniture thankfully did not take as bad of a beating. But still–it wore much faster with two moves in two months. This is ultimately why I wanted to smooth out all the twists and turns of our temporary move with the nation's most trusted solution: CORT. CORT has Furniture on-demand (there when you need it, gone when you no longer need it). They even have 'move-in ready' packages to take the stress of you. Leaving you with less hassle. I could have desperately used that during our moves! Oh and did I mention that my toddler, Ryder, woke up sick the day we moved. Yep–so I wore him all day in my baby carrier and moved boxes and fed the men, and just tried to keep it all in order. Let's talk about all the options you have to think about for a short-term move.
Housing Options:
Extended Stay Hotels
Temporary Apartment
Temporary Rental Home
Like I mentioned above, we lucked out and rented a town-home from a friend. It was super convenient; however, it was not in the ideal side of town we wanted to be in. But we knew it was temporary. What we forgot to think of was once we bought our new home, and began renovated we would have a very long commute each way. That was not the great part of it. Again, if I had my way we would have rented an apartment down the street, pod everything, rent furniture, and live with the basics. But I rarely get my way!
Temporary Storage Options:
Rent a Pod
Temperature Control Storage
Move Everything to the rental
Ok, so I was all for the renting a pod or two (ok maybe three–we have way too much stuff). However, my frugal husband didn't want to do that option. So we moved our entire boxed house into the 2-car garage of the rental property. We also had some boxes in our living room and throughout the house where we could fit the boxes and they didn't get in the way.
How To Pack:
Find out what is available in your temporary home
Pack ONLY the Necessities
Don't forget valuables!
Create a spreadsheet for referencing
Packing for us was definitely a challenge since I had a feeling most of our belongings would be stored away for a good 1-2 months. I packed the bare essentials. We did have our closets and dressers at our disposal. Since we moved them over in full. That was a nice perk. But let's talk about the kitchen. I work from home for a living and develop recipes. My kitchen tools are an essential part of my office. So, I really had to pack wisely. I also created a spreadsheet for my craft room when boxing it up. I numbered each box and each corresponding line number relates to what is in the box. I knew that my craft room would most likely be boxed up for much longer than 2 months. And we are about 9 months in and its still mostly boxed up. I knew that this number system would help save me time, money, and frustration for months to come. Boy, was I correct. Also, make sure you take your valuables with you. This also includes keeping the cable box, internet equipment and anything else you might need. I hand delivered these items to our rental so they didn't get mixed in the shuffle. I made the mistake of not packing the box right away with the internet and cable and the movers accidentally got packed in the truck. Bad news since the cable/internet company arrived as the guys were still unpacking the truck. Thankfully they quickly found the box but it could have been really bad.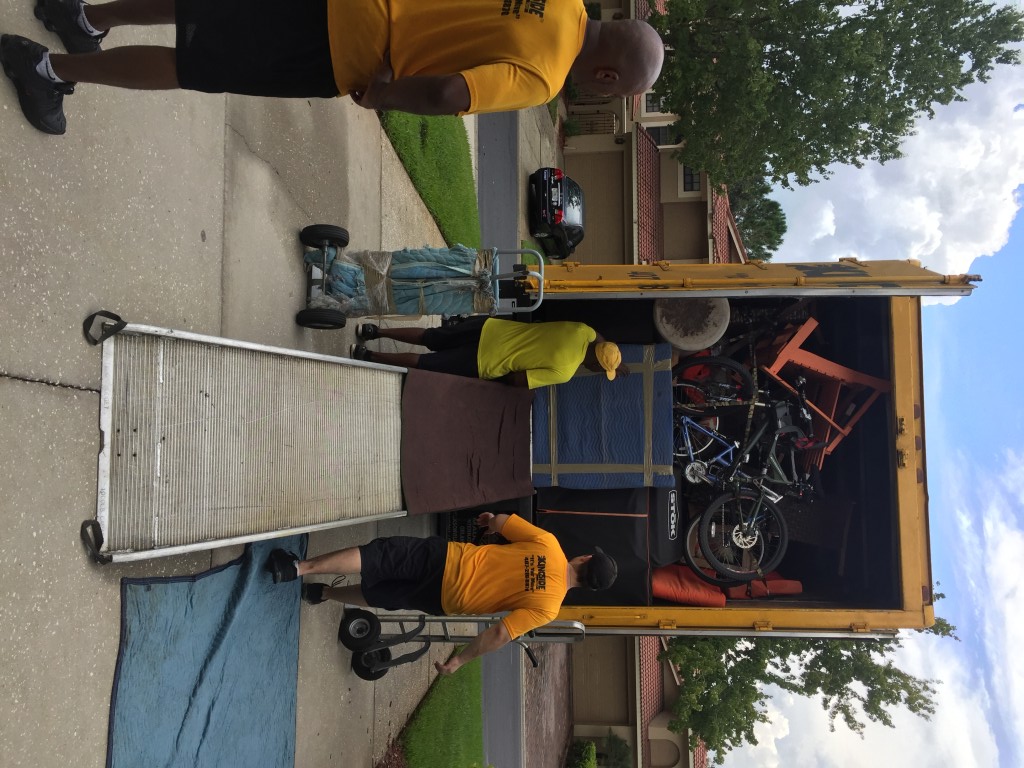 Whether your relocating temporarily for work, college, or maybe just selling and buying another home and need a place to stay for a few months I hope that my tips help you survive your short-term move. Just know your gonna be stressed and it's ok. But try to relieve some of the extra stress and rent furniture to make your life easier. And just keep reminding yourself the prize at the end of the road. Your new home!