This is a sponsored post on behalf of Homes.com.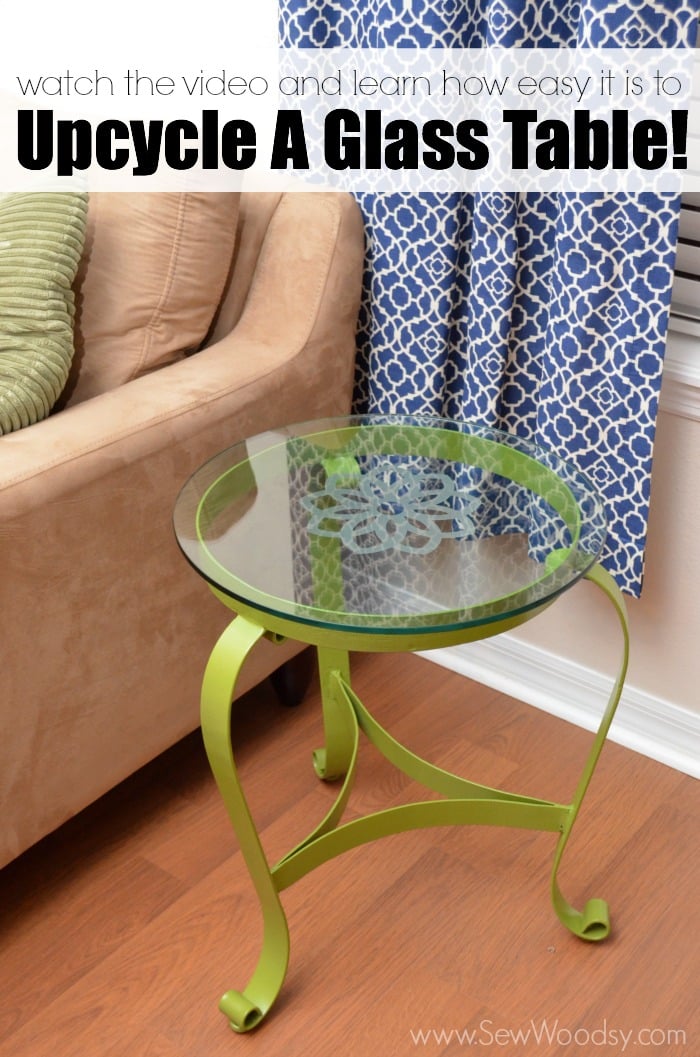 A new year means that you typically try to clean out your home and get rid of what's not needed. This has definitely been the case for us. Even if it wasn't a new year with a new baby on the way we are trying to make as much room as possible. We received these glass end tables from a friend a few years ago. We didn't love them but they served a purpose in our front room. We were going to get rid of them and that's when we decided it will be cool to upcycle them and give them a new life! With the help of some spray paint and glass etching cream we were able to do just that. Watch our video to see just how we upcylced an end table!
Supplies:
Old Glass End Table
Respirator
Spray Paint
Drop Cloth
Cricut
Vinyl
Glass Etching Cream
Sponge Brush
Weeding Tool
First you'll want to lay out a drop cloth and remove the glass top from the metal frame of the table. Coat the table a few times with the spray paint color of choice. Let it dry for a day before handling it.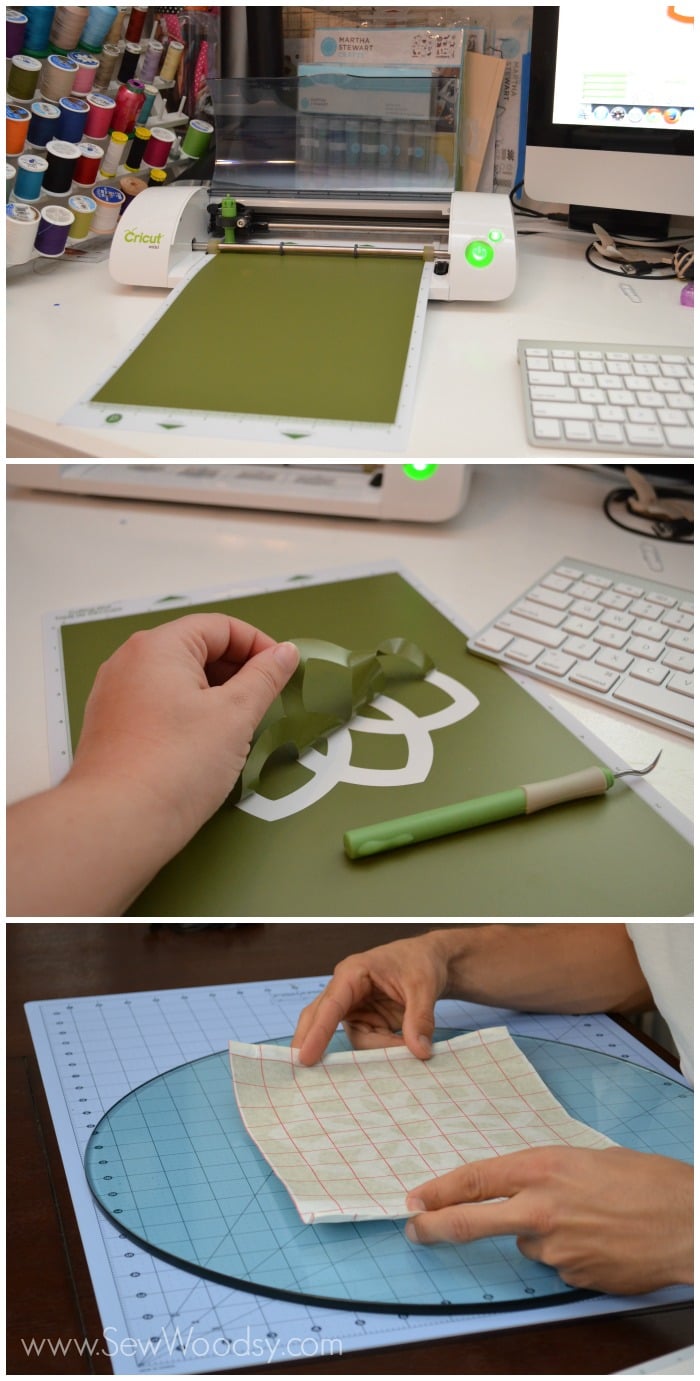 While the frame is drying, cut out your vinyl stencil from the Cricut. I choose a flower. I had Jon place the vinyl in the center of the glass for me.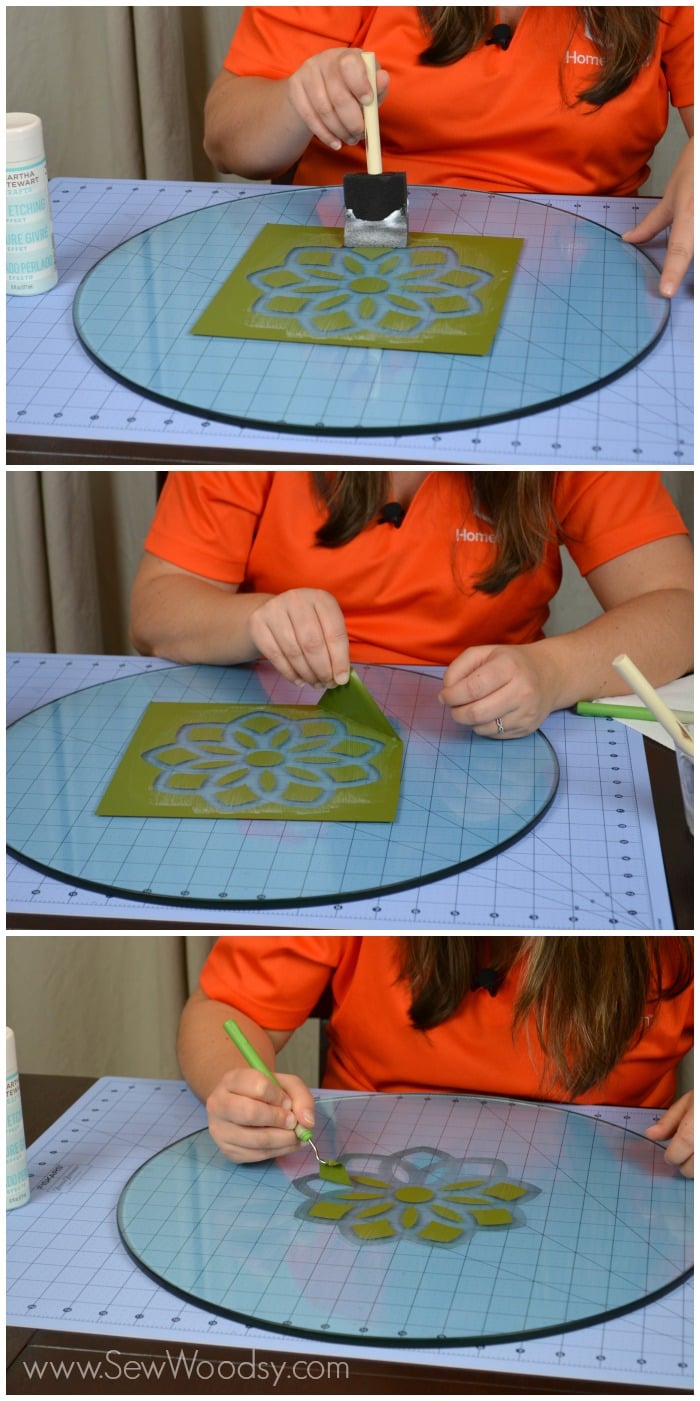 Then as seen in the video, I began to paint on the etching cream over the vinyl. Make sure you are careful not to paint outside of the stencil area. Once I was done applying a thick coat of the etching cream I used a weeding tool and removed the negative parts of the stencil.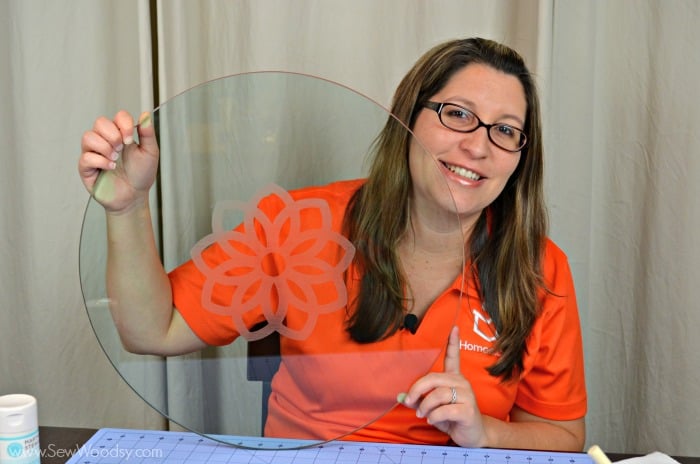 It dries pretty quickly–this is how it turned out!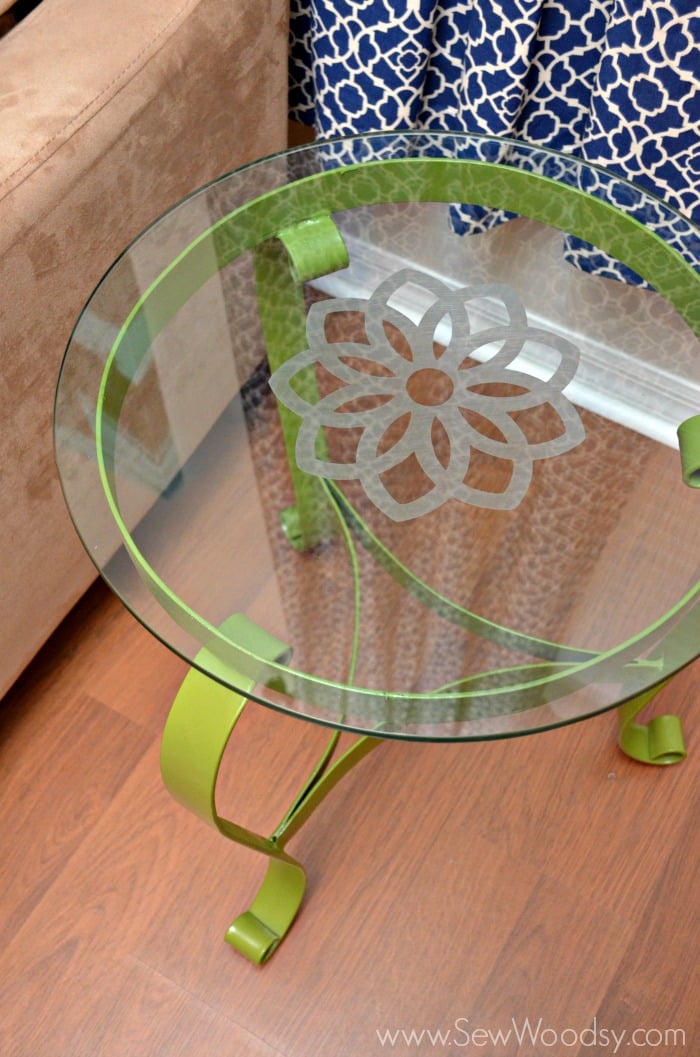 Once the frame is dry and the glass design is dry, reassemble the table. Easy as that and with very little money spent you have a brand new end table!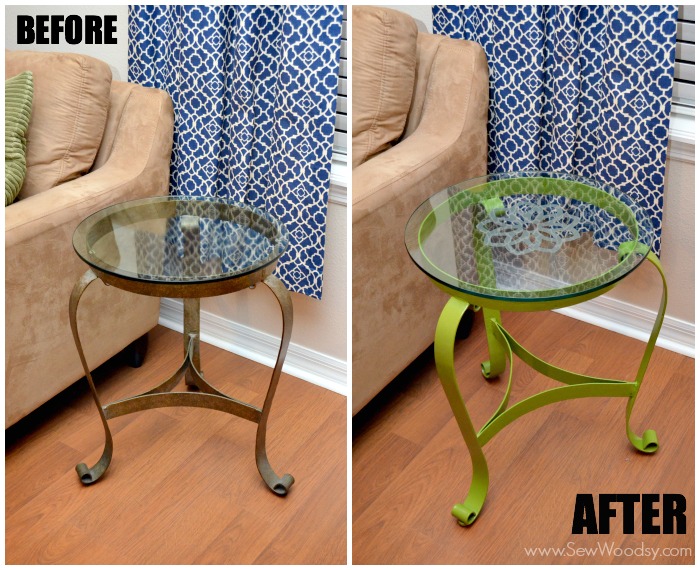 I love the before and after of this table!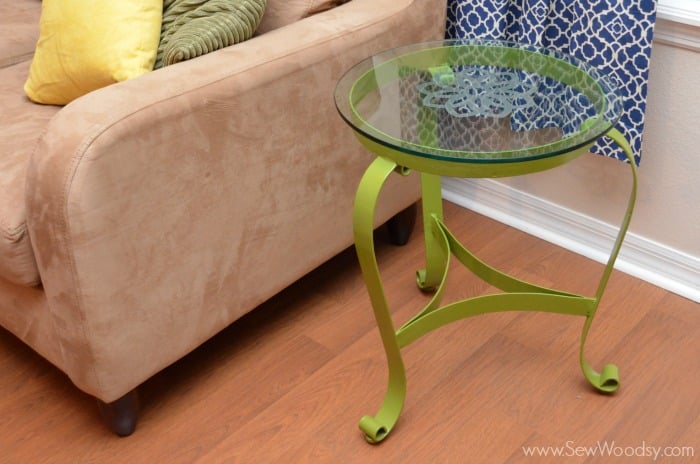 Have you ever upcylced a piece of furniture, if so what was it? Tell us in the comments below, and if you liked or just simply found the video helpful make sure to head over to YouTube and give the video a thumbs up!
Disclosure: We have a working relationship with Homes.com and are video brand ambassadors for 2013 (thus we are compensated). As always all opinions are our own.