If you are looking for free printable Patriotic Coloring Pages you have come to the right place. These printable coloring sheets are perfect for recognizing Memorial Day, Independence Day or even Labor Day!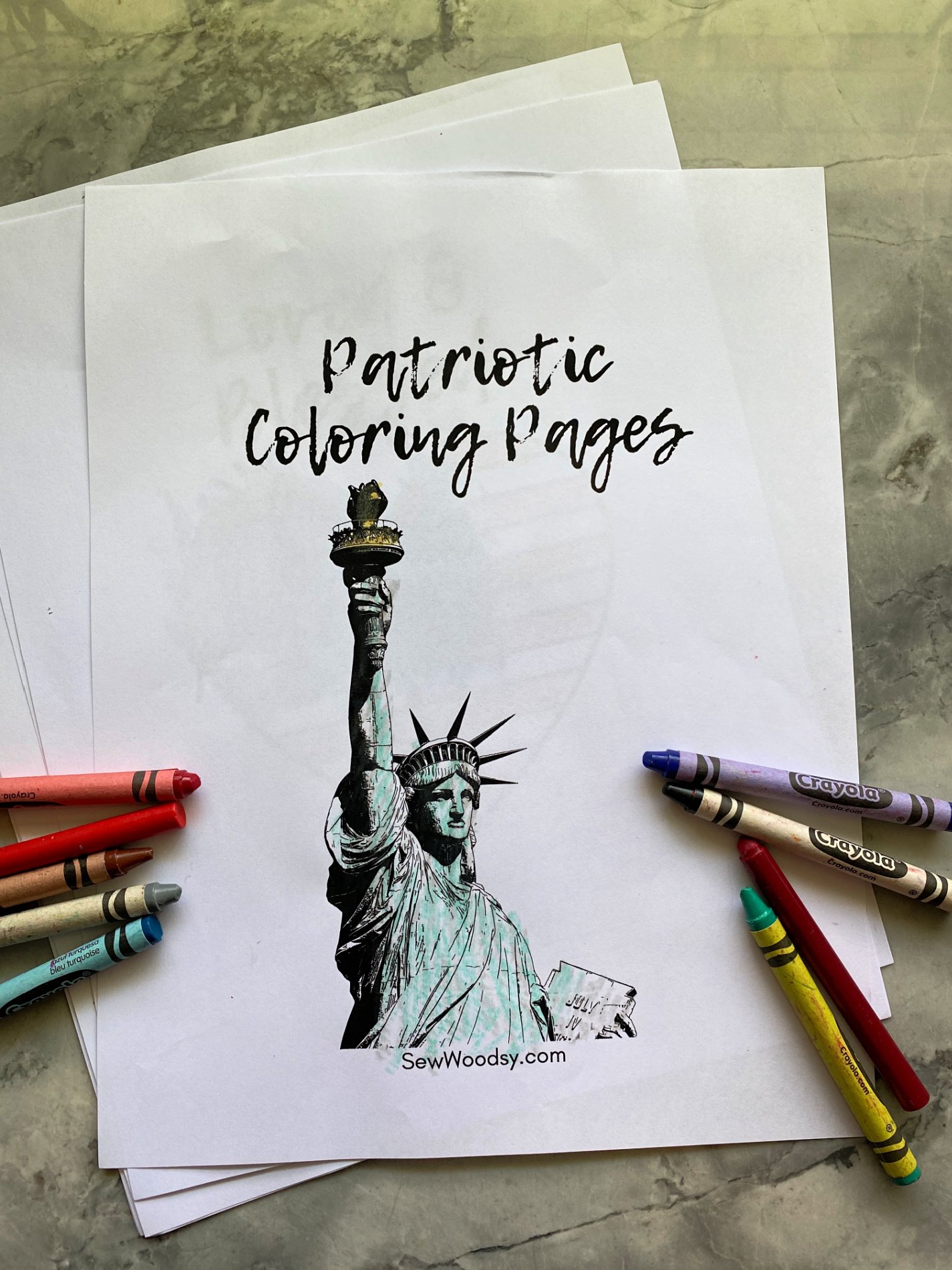 My Patriotic Coloring Pages are the perfect way to honor our amazing country, the United States of America! It's also a great way to teach young children about some of our landmarks and past presidents.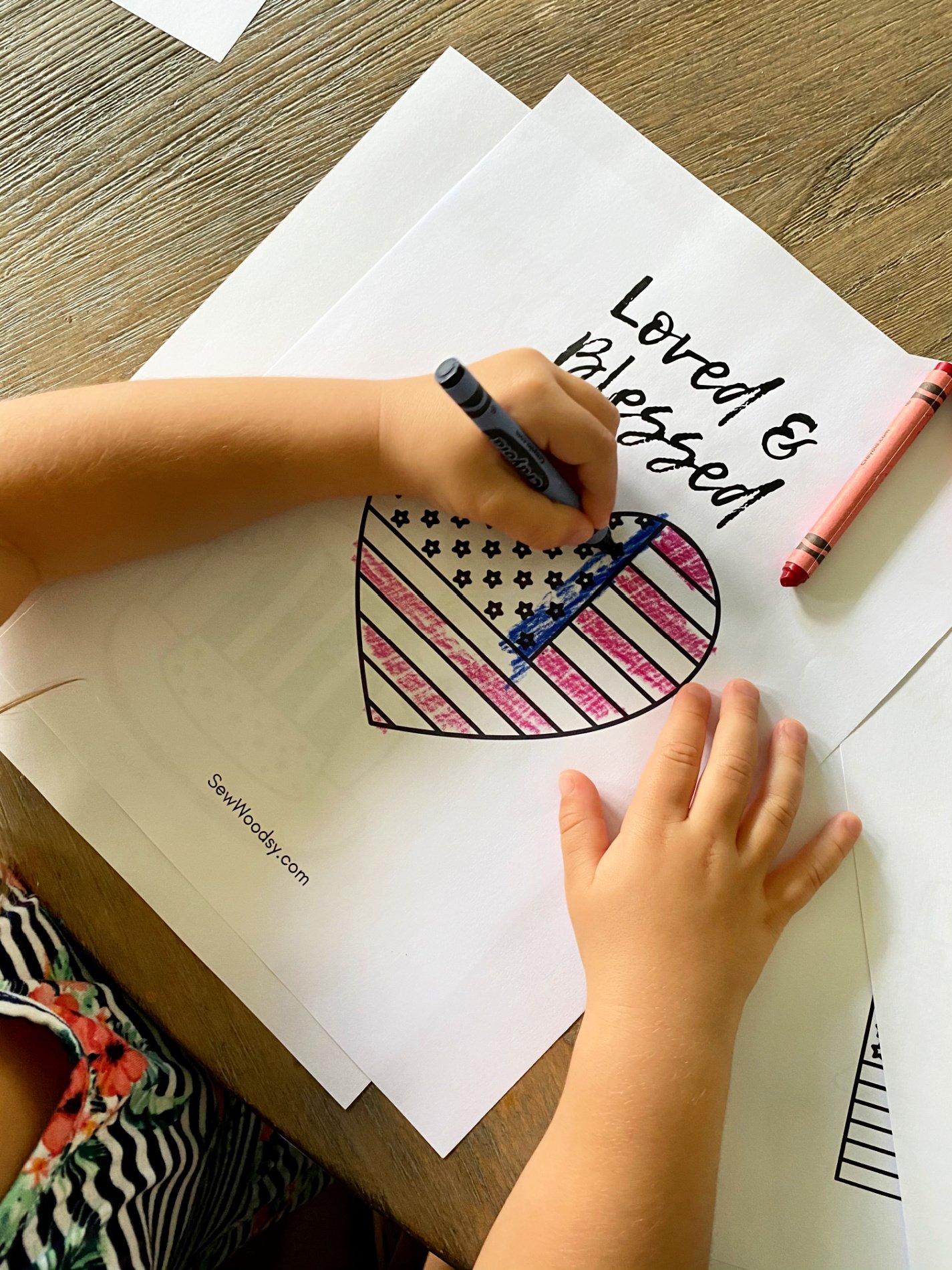 These coloring page printables have a special place in my heart. My dad served in the United States Navy for 20 years. He sacrificed so much of his life to our country. He served during the Gulf War. He missed precious time with our family, and was deployed to sea just 2 days after my brother was born.
My dad missed countless holidays, birthdays and "first" events for my brother and I. He was and always has been so incredibly proud of not only his service but of his country. The freedom we have. He traveled the world and got to see first hand how so many other people in other countries had no freedom.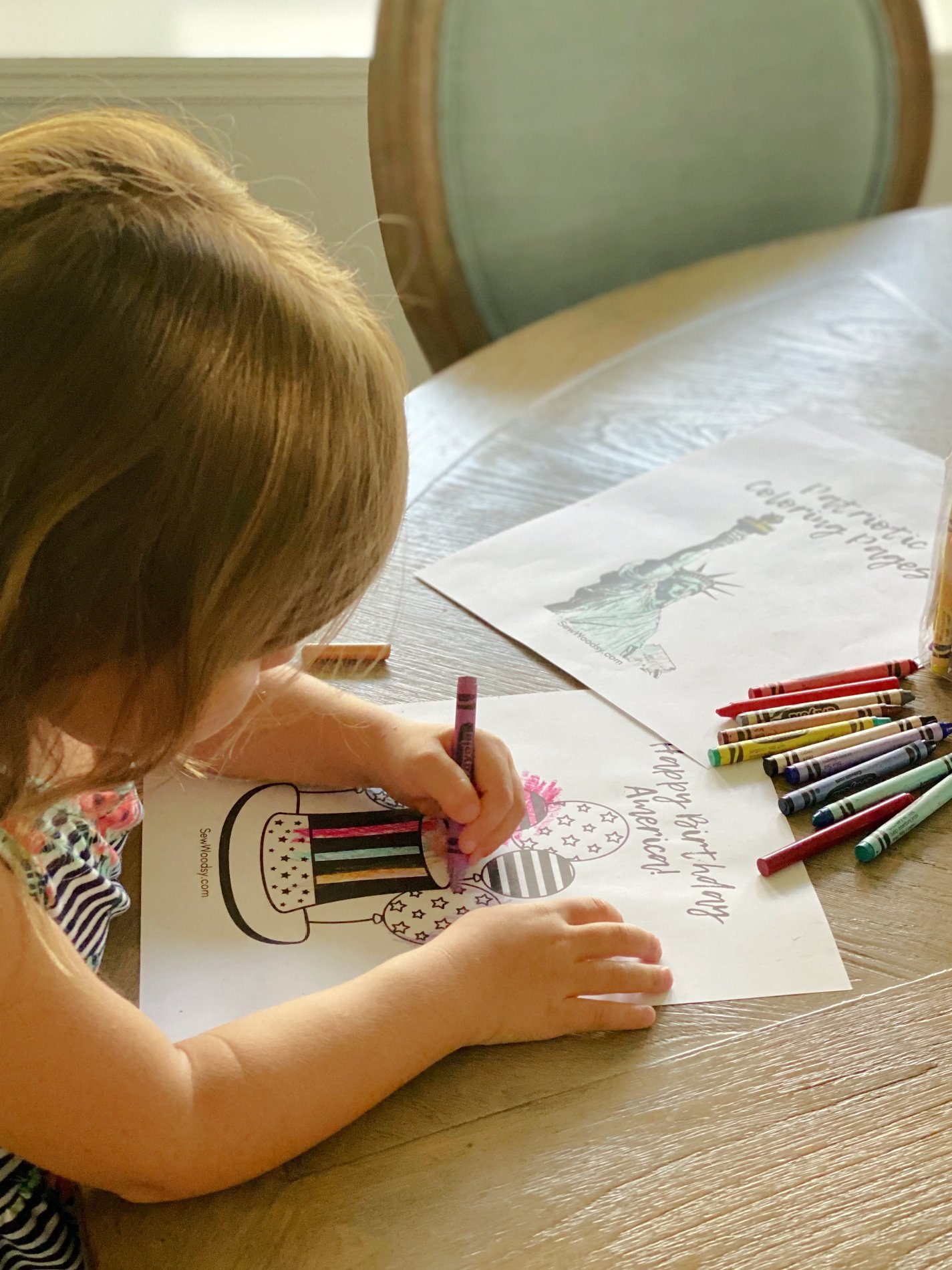 It's been an important goal of ours to share about our countries history (whether good or bad it's our history. My kids love to color so it was only a no brainer to create some coloring pages for them!
Download the Patriotic Coloring Pages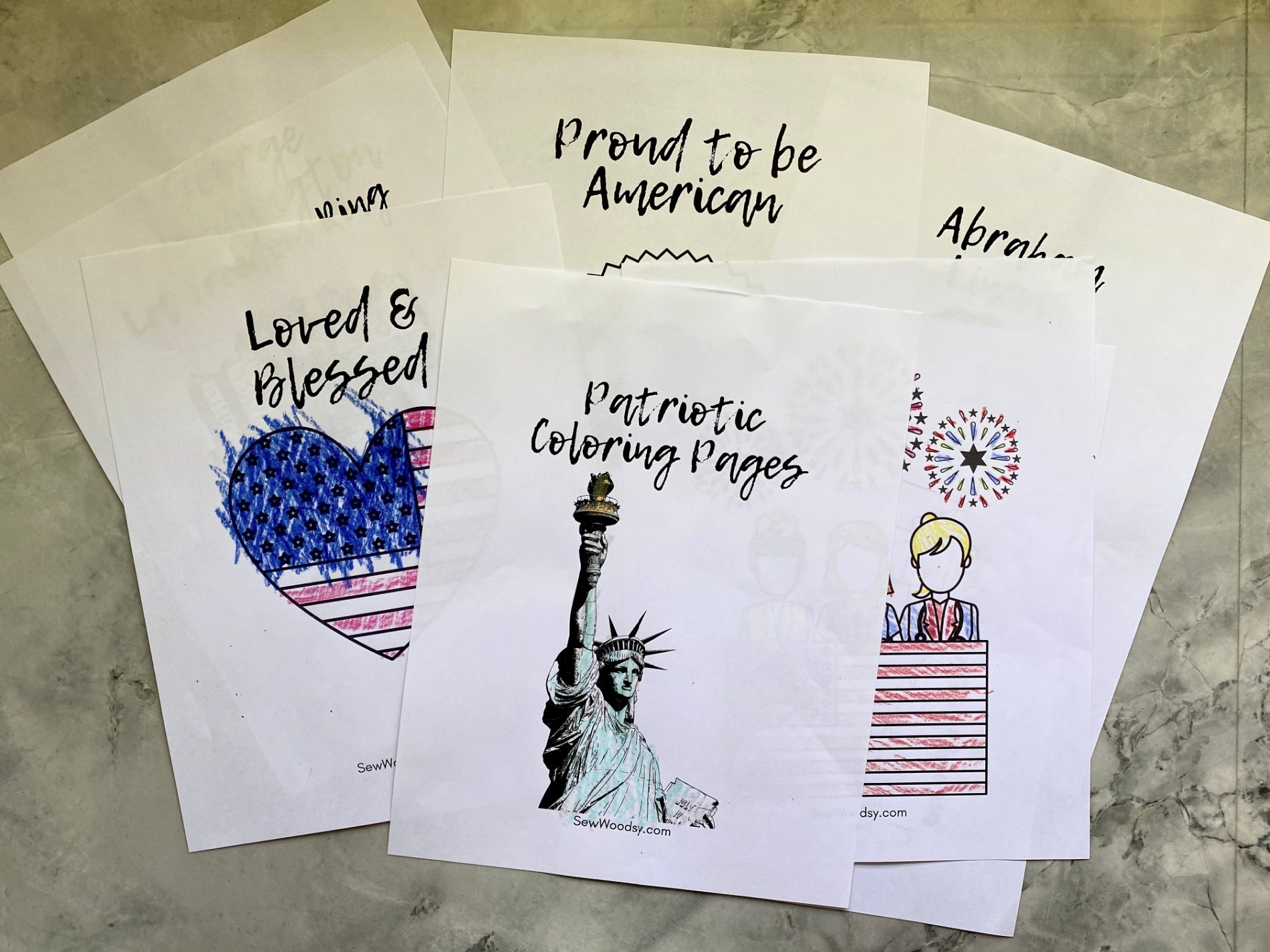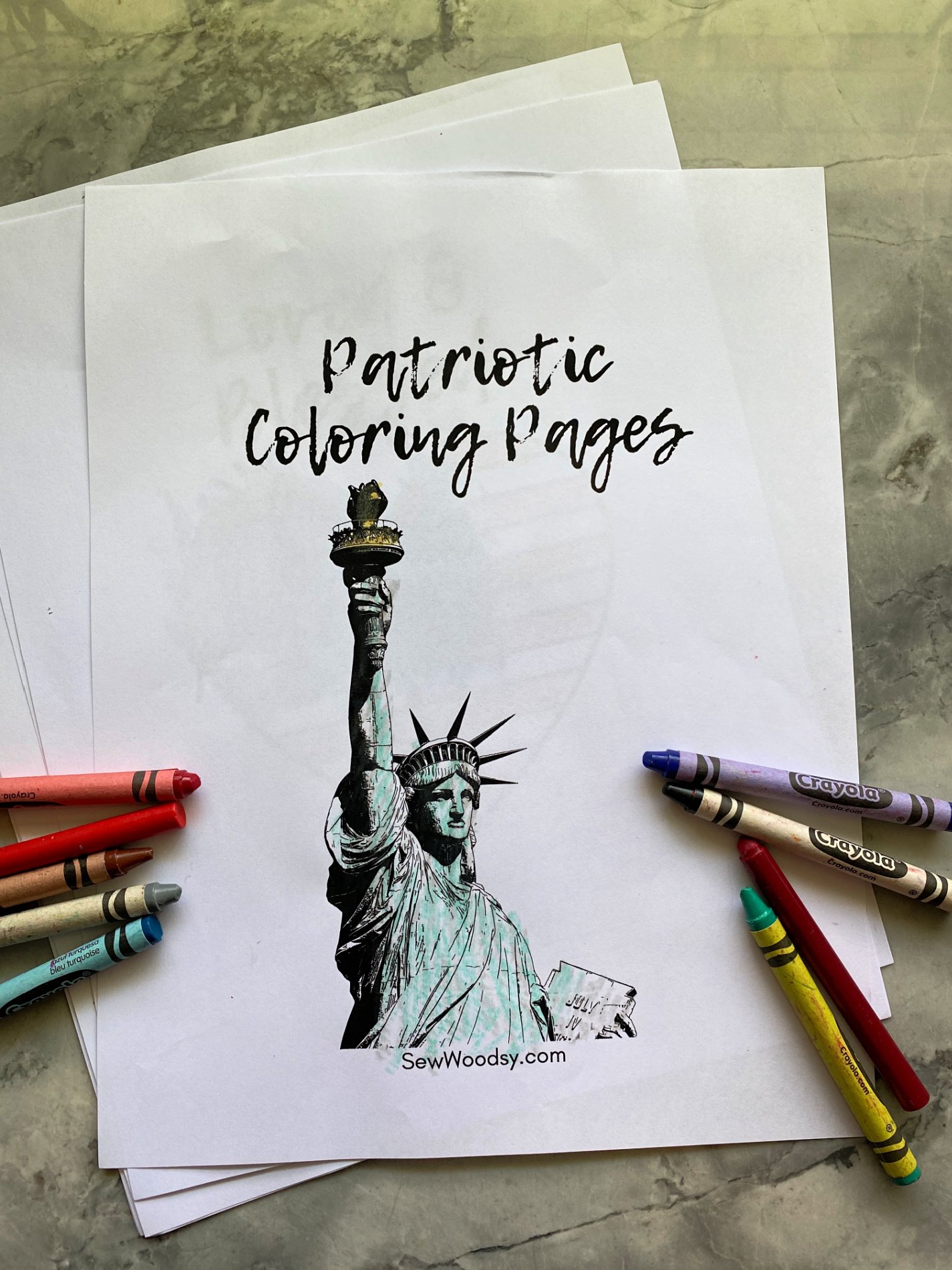 Patriotic Coloring Pages
Download these free printable kids Patriotic Coloring Pages. Their are 9 pages in total and perfect for celebrating American Holidays like Memorial Day, Labor Day, and Independence Day!
Click on the button above to download the 9 Patriotic Coloring Pages to use at home! These are perfect whether you want Memorial Day Coloring Pages, Fourth of July Coloring Pages, or even Labor Day Coloring Pages. This pack covers all the United States pride holidays.
Fourth of July Coloring Pages
If you are looking for more Fourth of july coloring pages I have found a few more cute printables.
Looking for more Patriotic projects?
If you download this coloring page pack I would love to hear how you like these coloring pages. Remember, you can use more then crayon! Colored pencils, markers, or even water colors would work well. If you are looking for more printables I have quite a few more on Sew Woodsy.