Do you have a never ending honey do list of projects to complete around the house? Print this Free Printable Honey Do List to keep track of your projects.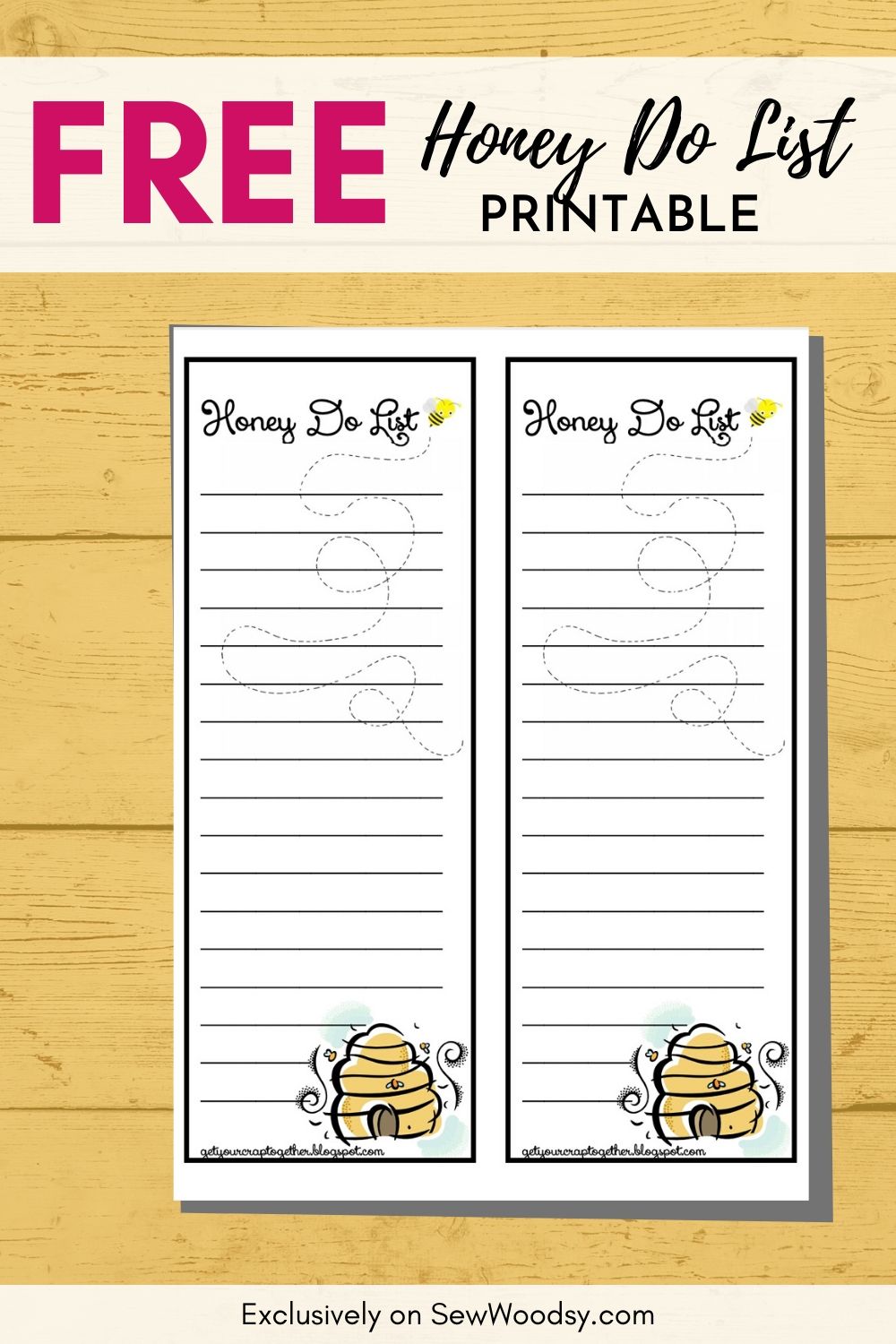 Today, we have Chelsea from Sew Simple Home sharing the cutest Free Printable Honey Do List ever! I know my honey do list is never ending and this printable will definitely come in handy!
Hi, I'm Chelsea from Sew Simple Home. I loved to share my creations with people. I enjoy sewing, crafting, cooking, and organizing. When I'm not blogging, I love hanging out with my husband and my two little ones.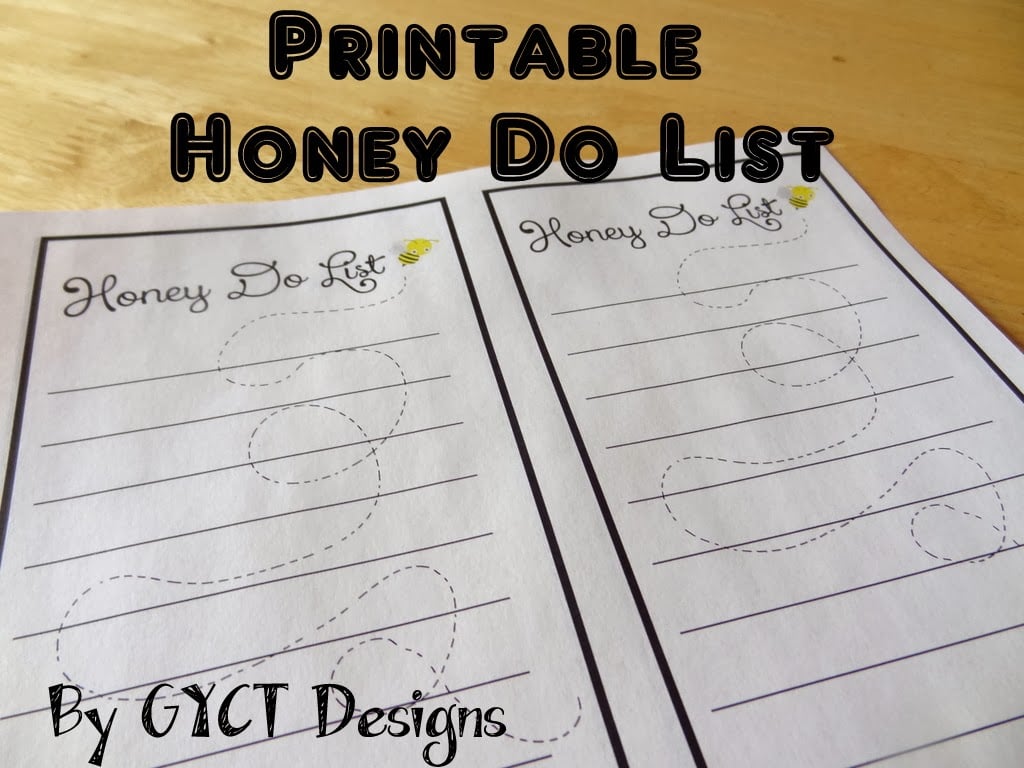 Happy Spring!! I love the spring, not only because of the flowers and warmer temperatures, but because it becomes spring cleaning time at my house!! I really enjoy getting organized. This means getting the house aired out, deep cleaning and fixing what has broken from the hours spent inside the house!
If you head over to my blog, you'll see some Organizing Tips and Tricks. If you are anything like me, the list for things needing fixed at your house is constantly growing. Half the time I can't even remember what they are. Some things I can do myself, but others I prefer my honey to do. So I decided to make this Honey Do List to help me keep track. That way I don't forget what I need done. For instance, getting the dryer knob fixed because currently I am using pliers to start the dryer.)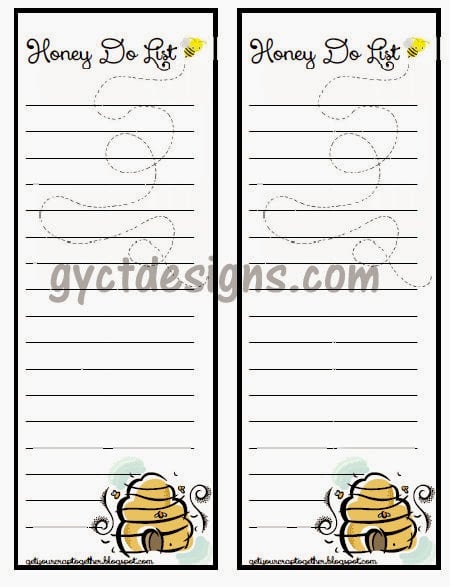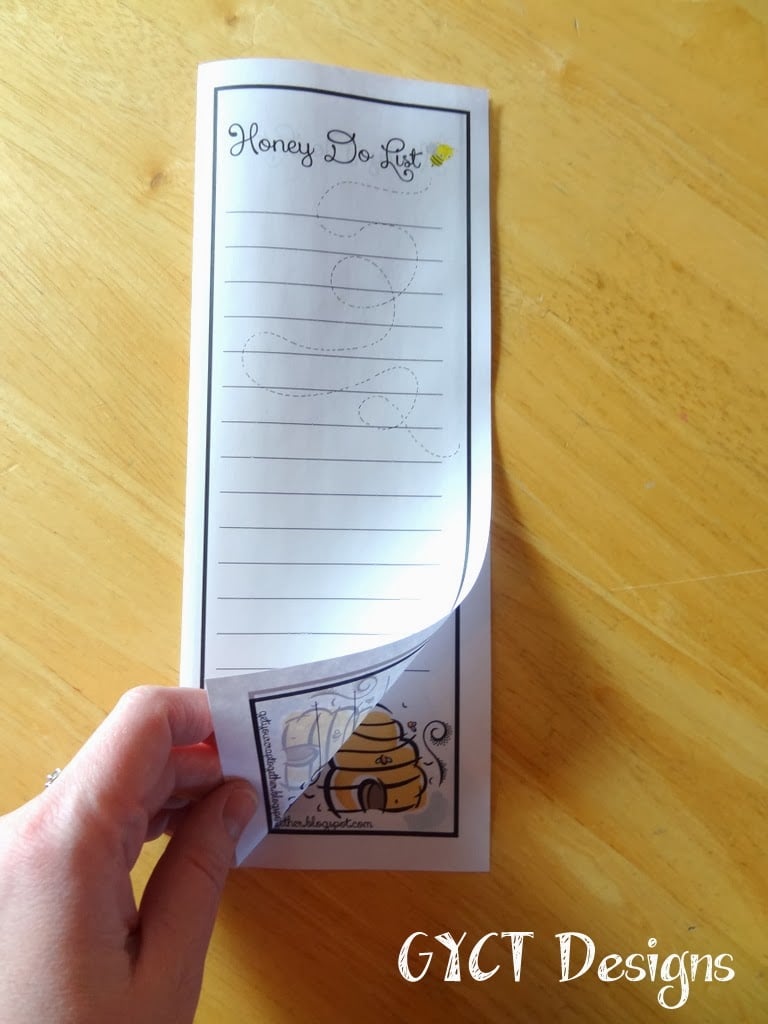 Now when you print, you can print it on both sides then fold it down the middle. Now you have 4 sheets. You can turn or flip and can use it for awhile before having to print another one.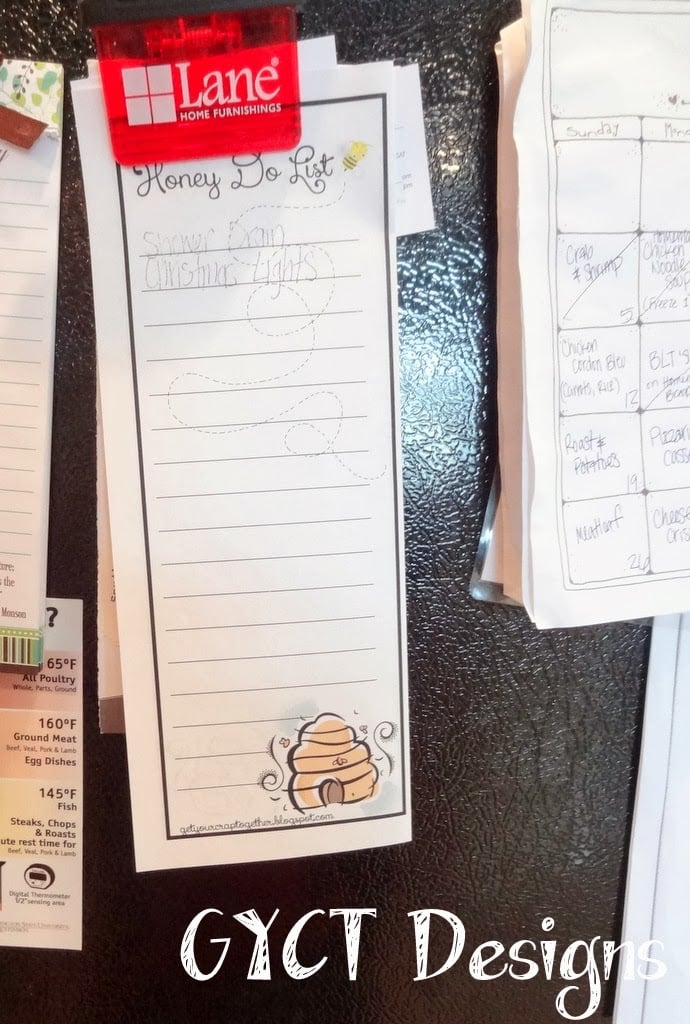 Then just put it on your fridge and you are ready to add to your list. But make sure when they get done you cross them off. It makes you feel like you accomplished something. Thanks Katie for having me! Enjoy that sweet baby of yours!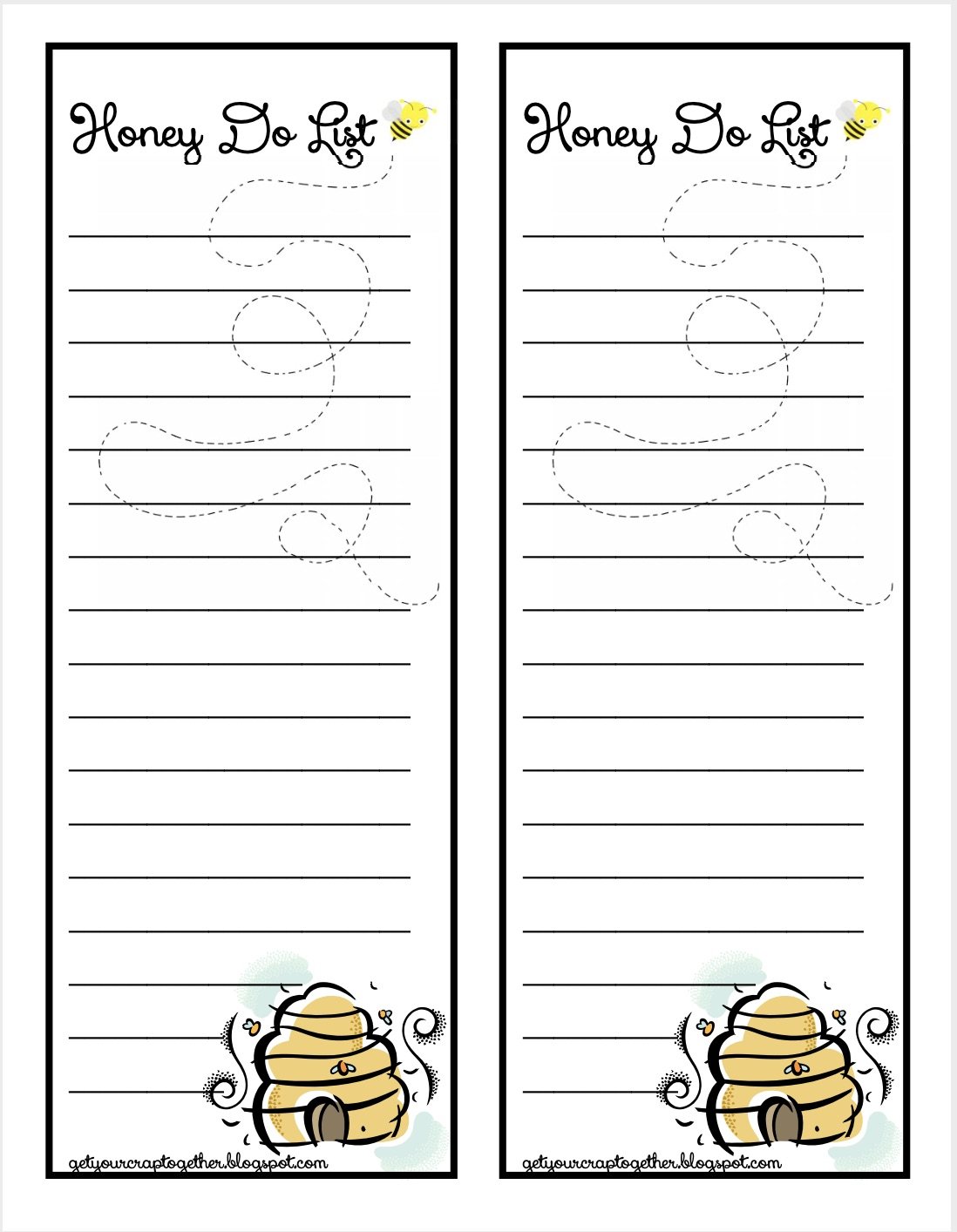 Honey Do List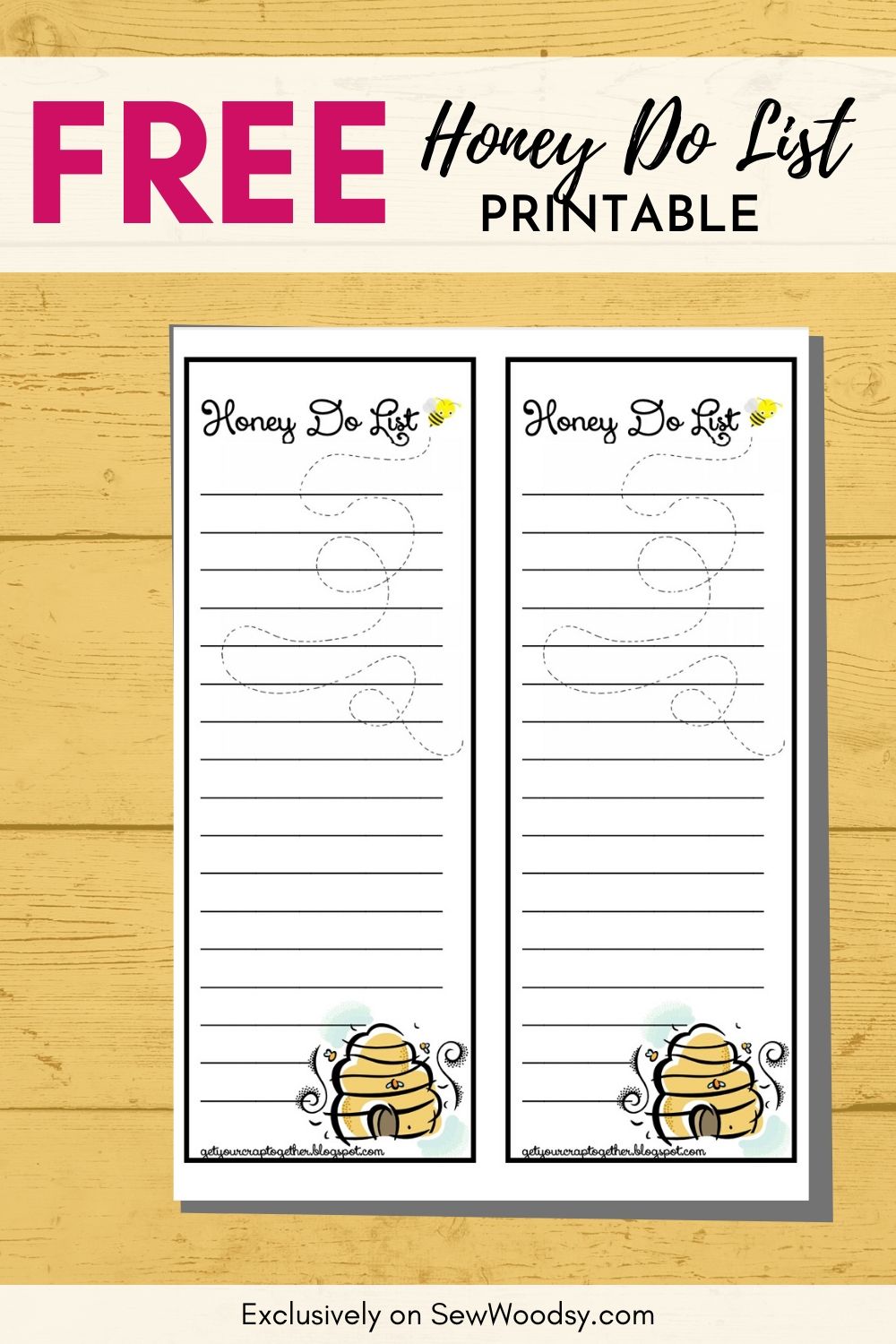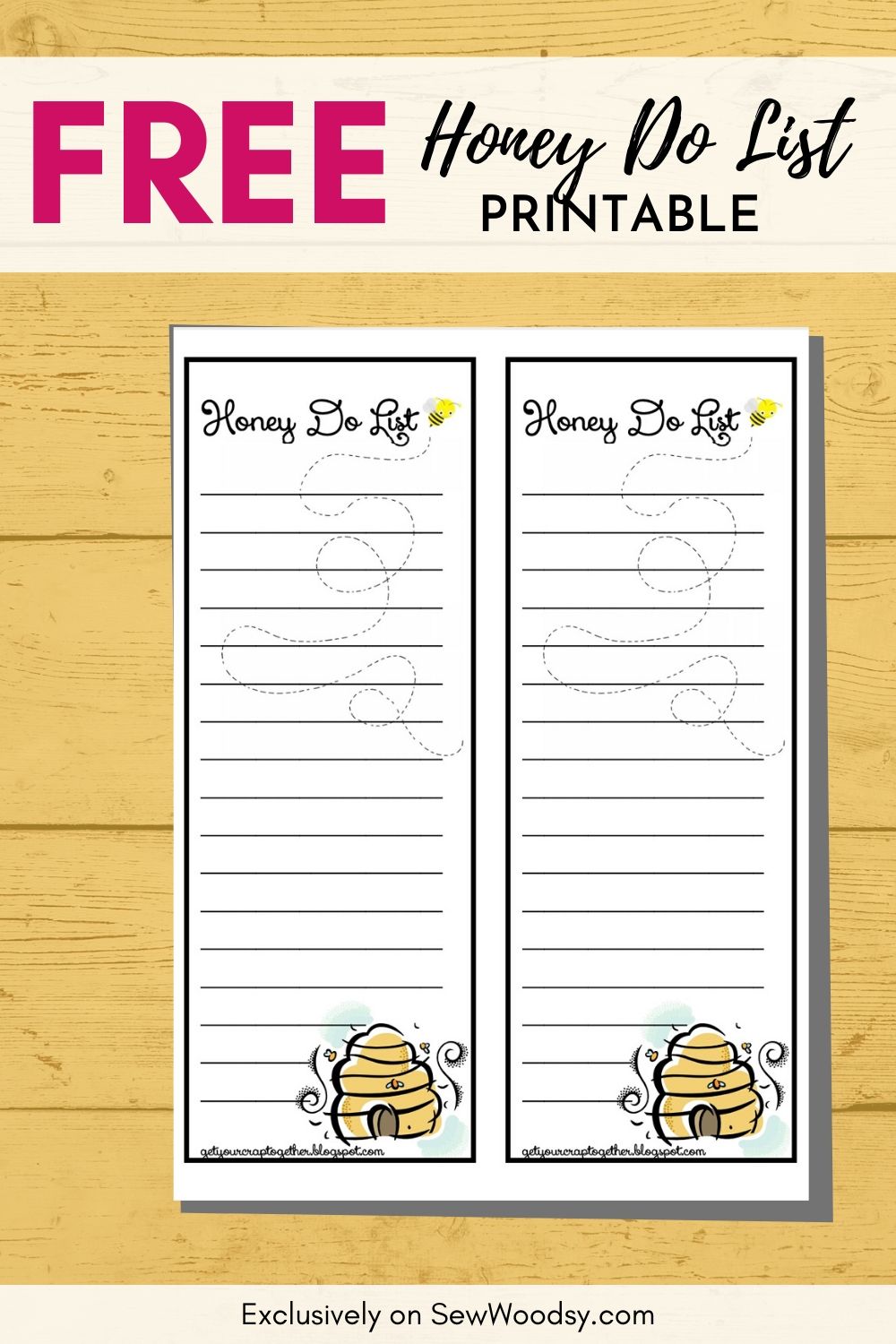 Download this free Honey Do List printable perfect for jotting down all the house projects you want to eventually accomplish! Once this design is printed out, simply fold the paper in half (vertically), start writing, and display where you can see your list. Then, start actually getting those projects marked off the list!
1330 Downloads