I know to most people it's not considered summer any more, but to us living in Florida the weather still very much feels like summer. Did you know the first day of autumn isn't until September 22? Last month, I shared this sign over at Cherished Bliss. Today, I'm sharing it with our Sew Woodsy readers! I love creating vinyl signs for any occasion and especially seasonal signs. We always have scrap wood laying around and since I'm a pretty lucky gal and have a well supplied craft room I can make these signs for little to no cost with all the supplies I have on hand!
Supplies:
Scrap Wood
Annie Sloan Chalk Paint – Provence
Paint Brush
Drop Cloth
Cricut Mini
Vinyl
Transfer Tape
Plastic Card Spatula
3M Sand Paper
First up, paint your sign. I laid out a drop cloth and applied a thin coat of Annie Sloan Chalk Paint to the scrap wood. Make sure you paint the sides since you will see the sides and you don't want it to look unfinished.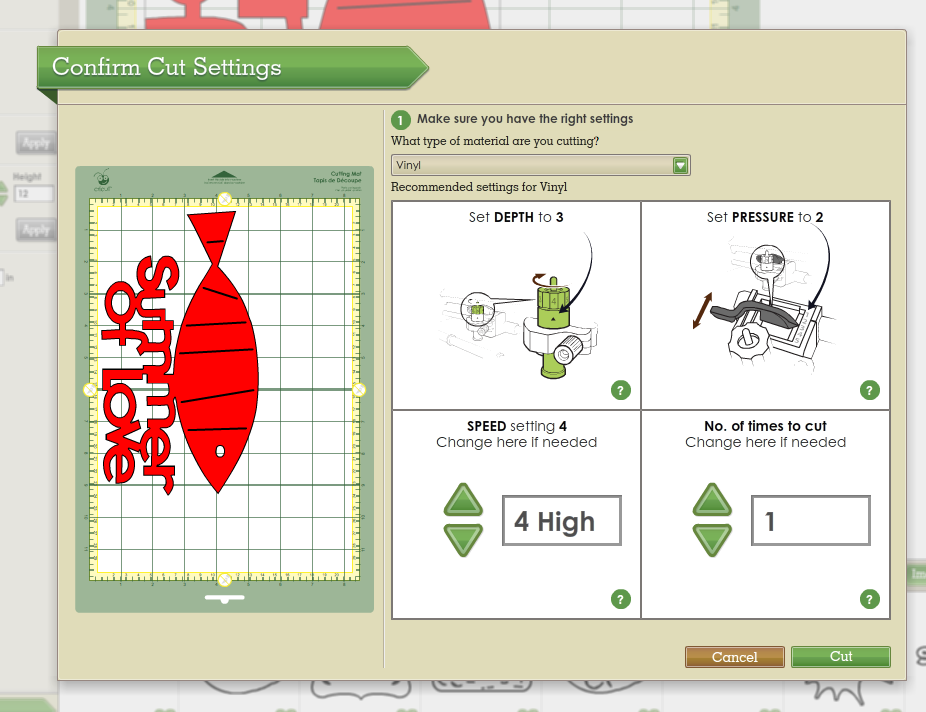 Using Cricut Craft Room, select the image of your choice. I chose the "Summer of Love" image from the "Life is a Beach" cartridge. Since my wood was 11 x 6 I made sure to keep my graphic smaller than my wood.
Cut out the image on vinyl. I used a blade setting of 2, pressure 2, and high speed.
Peel off all the excess vinyl leaving just the design.
Then apply the transfer tape on top of the image. Smooth it out using a card spatula.
Carefully pull the transfer tape (with the vinyl sticking to it) on to the wood sign.
Apply the transfer tape with vinyl on to the wood sign. Smooth out all bubbles with card spatula.
Carefully begin pulling back the transfer tape. I like to use the card spatula to help smooth the vinyl down as I pull the tape off the wood sign.
If you would like to give the sign a little more character run a little 220 grit sand paper on the edges.
I made this summer sign for my neighbor. She has a beautiful nautical inspired room and I knew she would love adding the sign to her room. Just as I suspected she loved it, and looks fabulous in her front room.
Disclaimer: There are affiliate links in this post. That means if you purchase from our link we will make a percentage off your purchase.