Mr. Woodsy and I started our first project for our Master Bedroom Revamp Project yesterday. My Great Aunt Millie (who is 89 years young) gave us a beautiful bench before moving into an assisted living home. We had been looking for a bench for the foot of our bed for a while and had loved the shape of the bench and the character of the legs, but what we did not love was the choice of fabric. We new the fabric could be changed. Fast forward one year later and we are just now working on recovering this bench. This bench has sat at the foot of our bed for a year now with a towel draped over it!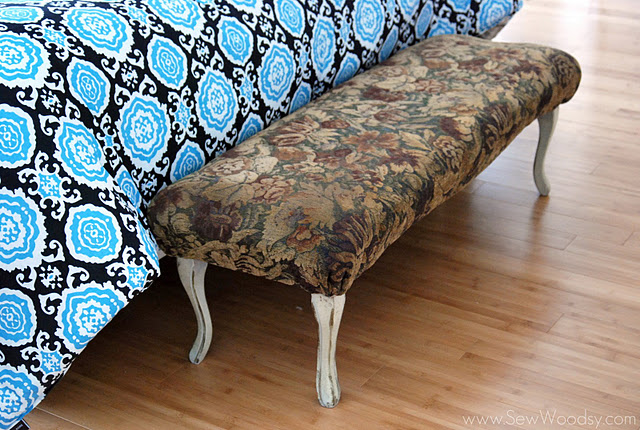 We originally thought we would just recover the bench with new fabric.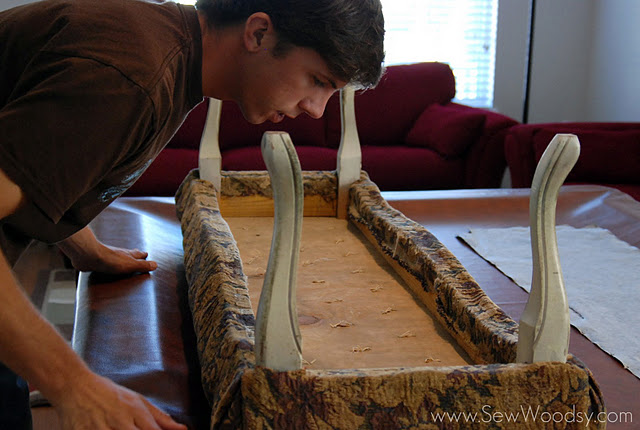 That was until we took the bottom liner off the bench and discovered that this bench had one time been tufted… tufted times 28!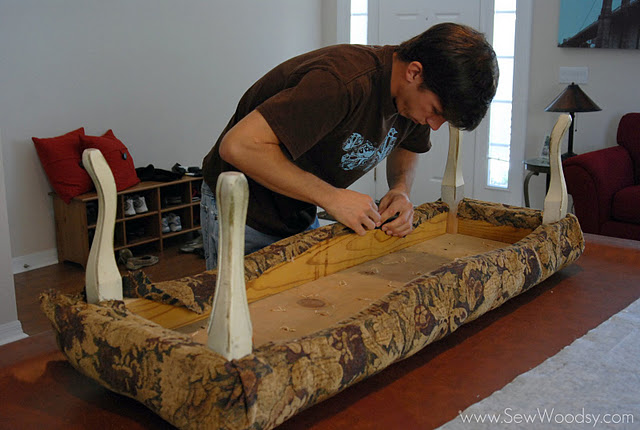 Mr. Woodsy and I began removing the first layer of fabric off the bench. *Yes, I actually helped and have photos to prove it for the next post about the bench!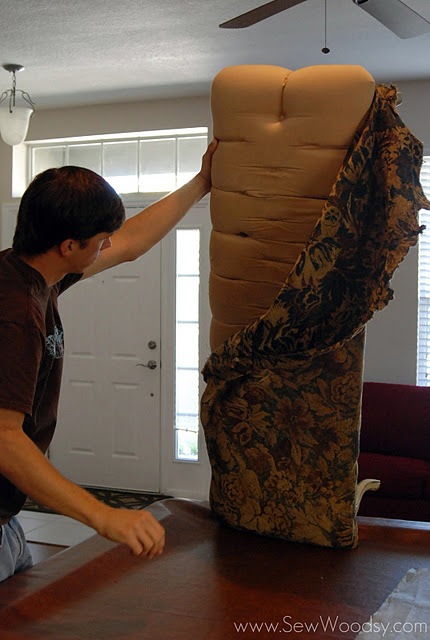 After removing half the fabric off the bench we discovered a gorgeous tufted bench. Our initial idea was to just recover the bench and call it a day. Of course, our projects are never that easy– we had to make this project much more complicated.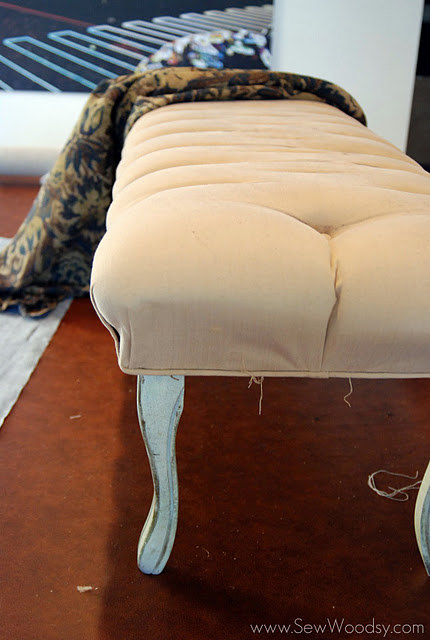 I loved everything about the tufted bench, but the fabric is very old and the color doesn't exactly go with our color scheme. That's when we decided (although much more work) we would tuft the bench ourselves with the new fabric of choice. However, we didn't think that we wanted to tackle 28 tufted buttons.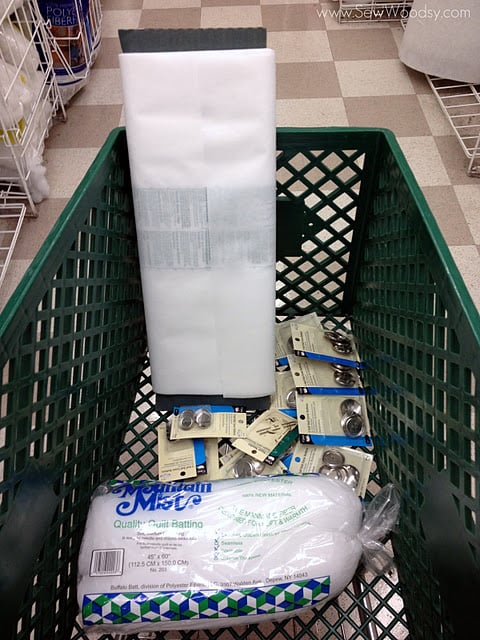 That's when we abandoned our project and went to JoAnn Fabric. In search for fabric button covers, batting, and new interfacing to revamp our bench.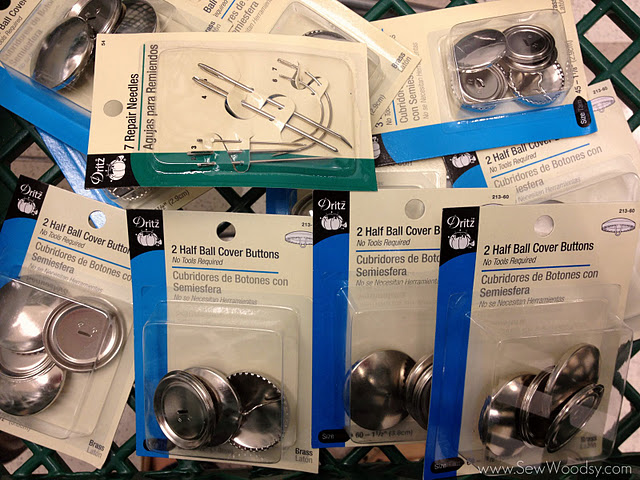 $40+ later in half ball cover buttons, batting, interfacing, and upholstery needles we are half way closer to completing our reupholstered bench!
So, would you have done what we did and made the project much more complicated by tufting the bench? Or would you have just recovered the bench and called it a day!