Learn how to easily make a Construction Worker Turkey in Disguise using items you find around your house and outdoors!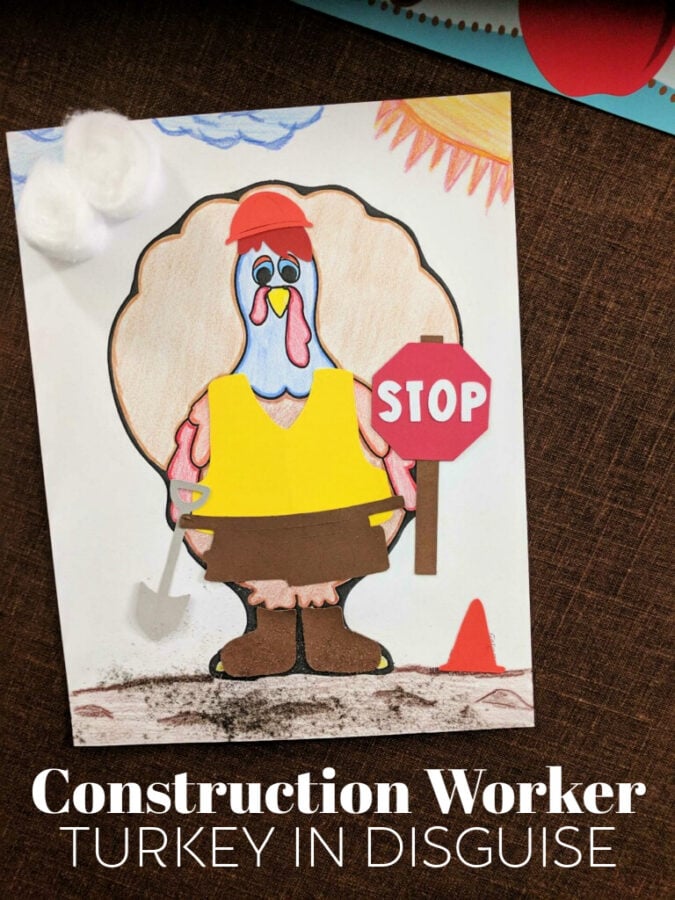 Last week, I shared 24+ Turkey In Disguise ideas. Today, I'm sharing the construction worker turkey in disguise we created. I don't have a lot of step-by-step photo's like I normally do; however, I do have the cut file for the Cricut plus all the items we used to create this construction worker turkey!
Last year, we were tasked by my son's preschool teacher to decorate a turkey in disguise. Since my son is construction obsessed (and we own a construction company) we knew it was only fitting to make our turkey in disguise a construction worker. My son, Ryder's teacher encouraged this to be a family project and to use a wide-variety of mediums. So we brainstormed how we would use multiple mediums to make this turkey come to life!
Supplies for Construction Worker Turkey in Disguise
Turkey in Disguise Template
Colored pencils
Cricut Design Space "Construction Worker" File
Construction Paper
Glue Stick
Cotton Balls
Hot Glue Gun + Glue
Shovel
Dirt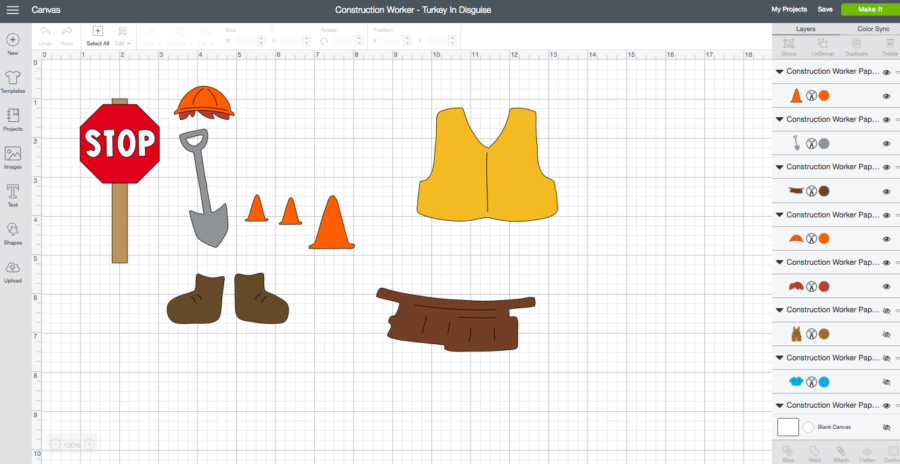 First, you'll want to color your turkey. Since, my husband Jon, loves to color he colored the turkey plus the background using colored pencils.
I cut the main clothing items using construction paper on my Cricut Maker. I just used a basic glue stick to glue the clothes on to the turkey.
We used one cotton ball that we split in half and hot glued to the sky as clouds.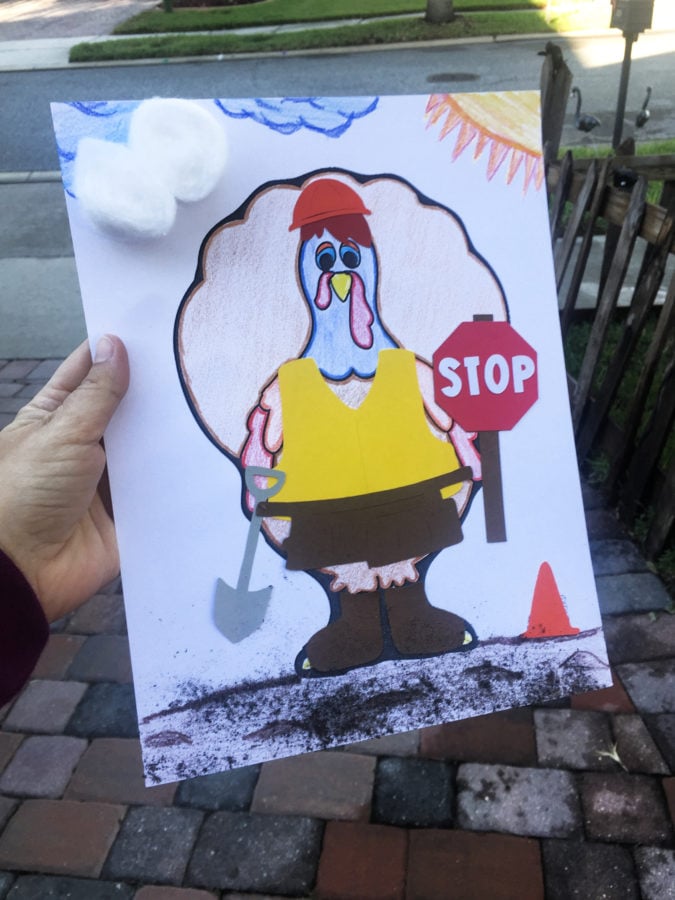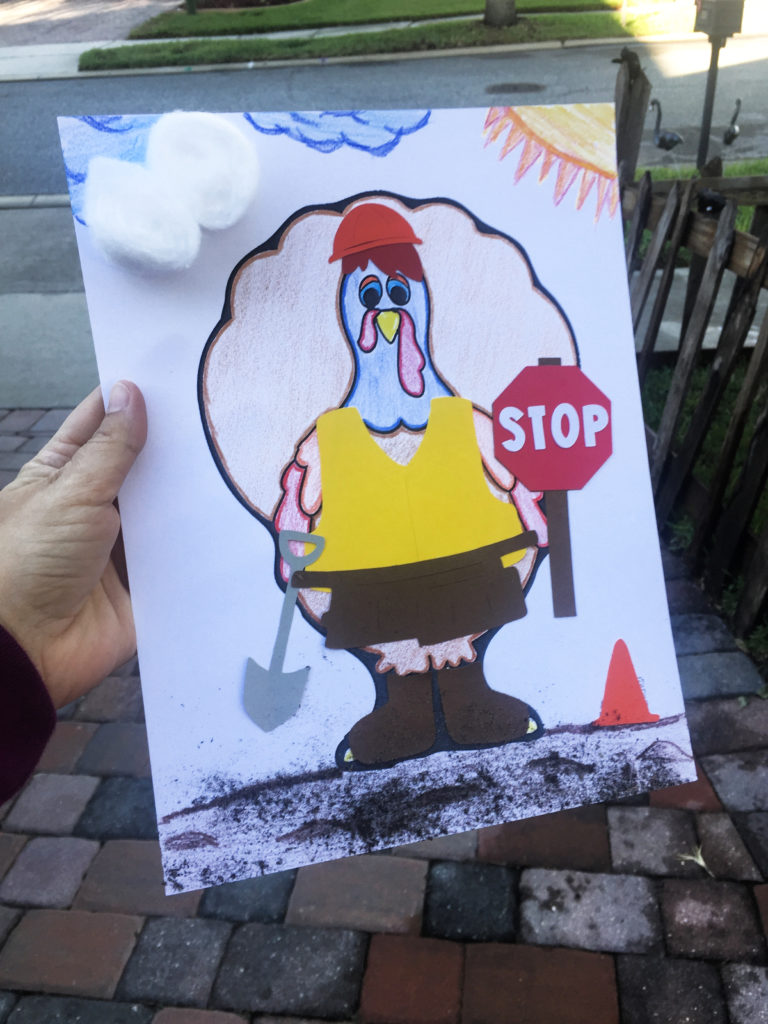 The last step was adding the dirt. My son loved doing this. Let's face it–what kid doesn't love digging in the dirt? I used Spray Adhesive on the bottom portion of the paper where the turkey was standing. I gave my son a small shovel and let him dig some dirt from a flower pot. Then he sprinkled the dirt on his turkey. I shook off the excess dirt and off to school his Construction Worker Turkey in Disguise went. He was so proud of his turkey and would point it out every time he would pass by it on the bulletin board hanging outside his classroom door.
If your looking for ideas because you have "homework" from school or maybe want to create a fun new Thanksgiving family tradition. I hope you'll find our idea for a Construction Worker Turkey In Disguise helpful!
Disclaimer: There are affiliate links in this post. As always, if you click on a link and purchase something we will receive a small percentage at no additional cost to you.