Turkey Paper Headbands are the perfect 10-minute low-mess craft to make with the kids for Thanksgiving! All you need is card stock and a Cricut!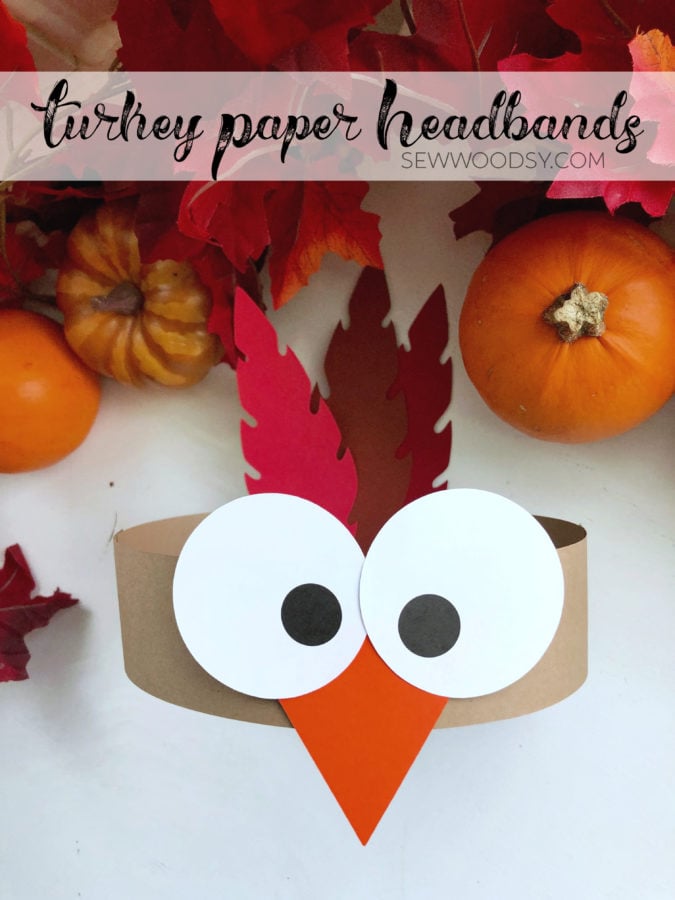 I'm always looking for a fun and low-mess craft that I can do with my kids. My son is now at the age where he is really into crafts and wants to do a ton of crafts and fun little projects for every holiday. I've had to get my creative cap on over the past few months. Last week, I shared the tutorial for my Turkey Paper Bag Puppets, and today I'm sharing these adorable Turkey Paper Headbands. You'll notice they look similar. This was a happy accident.
I was asked to lead the Thanksgiving craft for the fitness group I belong to. I had a bunch of leftover cut pieces from the paper bag puppets, so I decided to make a turkey headband and it worked perfectly! These headbands come together in minutes and all the kids absolutely loved them. I made them at my fitness class last week, at home with my son, and even at a Friendsgiving play date we had today.