Dive into the world of festive creativity with turkey crafts for kids, as little hands transform everyday materials into adorable handprint, paper plate, and sock puppet turkeys, adding a touch of DIY charm to Thanksgiving celebrations.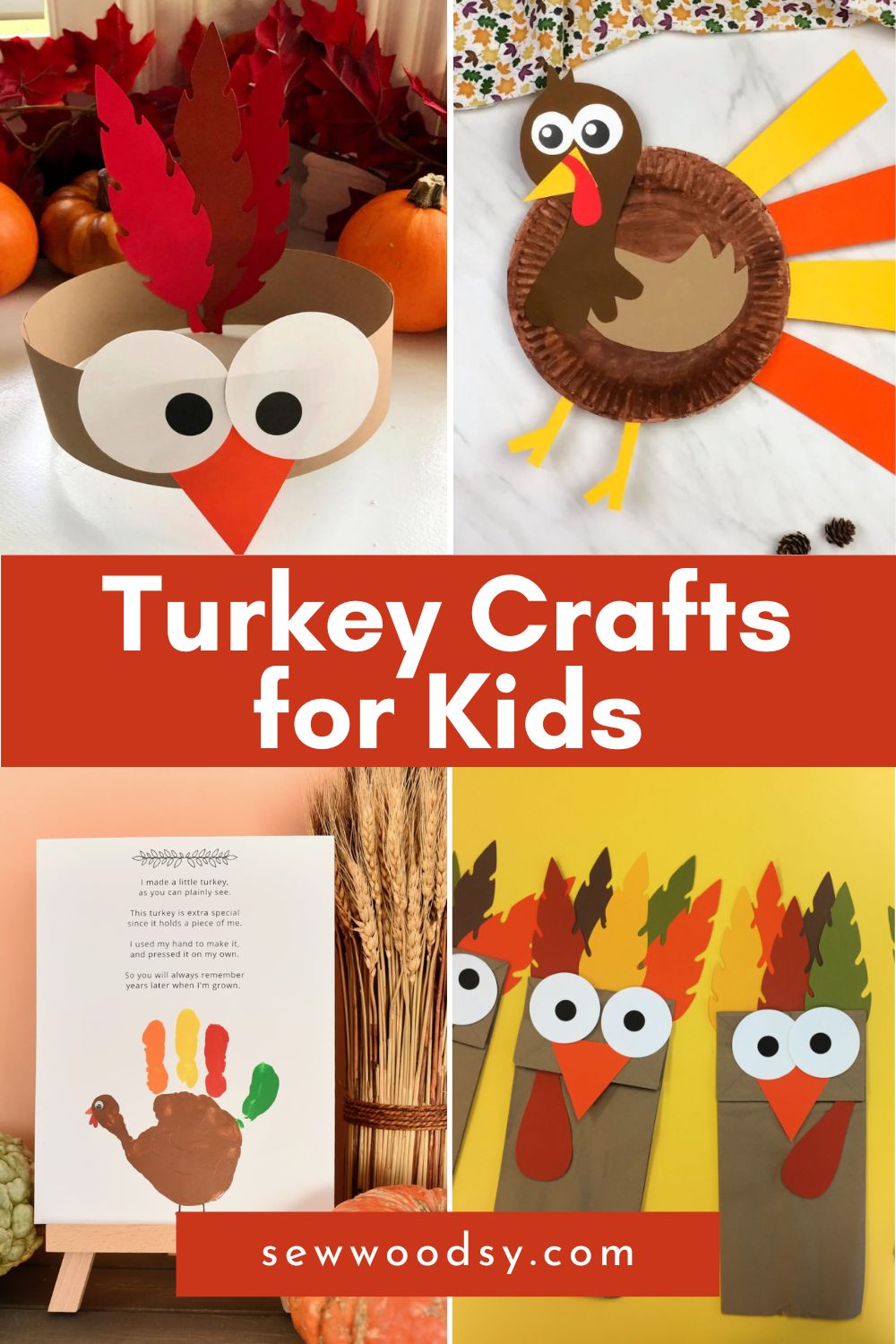 Gather 'round, craft enthusiasts! Thanksgiving is just around the corner, and what better way to celebrate the season than with some gobble-worthy turkey crafts for kids? Get ready to unleash your creativity and create adorable feathered friends that will add a festive touch to your holiday decorations. My kids love to do crafts especially centered around holidays. I have gathered a wide variety of crafts that kids of all ages can participate in. From hand prints that are perfect for toddlers (with assistance of course) to more intricate crafts that the older elementary school aged kids can participate in.
Table of contents
3 Turkey Craft Ideas
Handprint Turkeys:

Materials: Construction paper, washable paint, googly eyes, glue
How-to: Have kids dip their hands in fall-colored paints and press them onto construction paper. Once dry, add googly eyes and a beak for a cute handprint turkey keepsake.

Paper Plate Turkeys:

Materials: Paper plates, colored paper, markers, glue
How-to: Cut out feather shapes from colored paper and glue them around the edge of a paper plate. Add a face to the center, and you've got a simple yet charming turkey!

Sock Turkey Puppets:

Materials: Old socks, googly eyes, felt, glue
How-to: Turn mismatched socks into lively turkey puppets by adding googly eyes, a felt beak, and feathers. Kids can put on a Thanksgiving puppet show with their feathered friends!
Tips and Tricks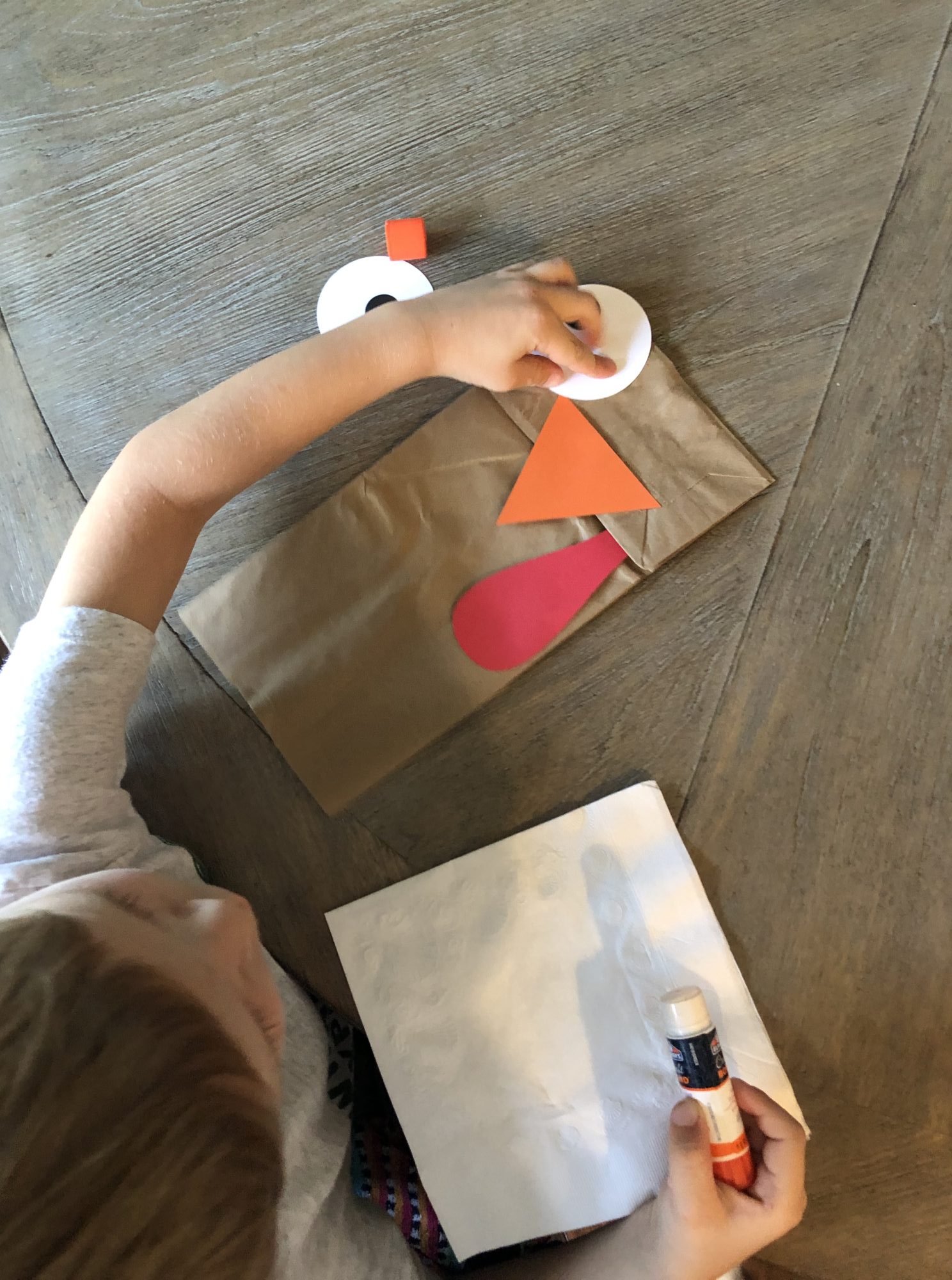 Age-Appropriate Crafts – Tailor the complexity of the crafts to the age group. Simple projects like handprint turkeys work well for younger kids, while older children might enjoy more intricate creations like my turkey paper headbands.
Supervision is Key – Always supervise younger children, especially when using scissors or glue. It's a great opportunity to bond and ensure safety.
Use Recyclables – Get creative with materials! Old cereal boxes, egg cartons, and bottle caps can all find new life in turkey crafts.
FAQs
What age group is suitable for these crafts?
These crafts are versatile and can be adapted for various age groups. Generally, handprint turkeys are perfect for younger kids, while older children can tackle more complex projects like paper plate turkeys.
How can I make the crafts more environmentally friendly?
Consider using recycled materials like cardboard, paper scraps, and old socks. Encourage kids to explore their creativity with materials that might otherwise end up in the recycling bin.
Can I personalize these crafts for a Thanksgiving table centerpiece?
Absolutely! You can upscale these crafts by making larger versions to serve as a festive table centerpiece. Add name tags or create a "Thankful Turkey" by having family members write what they're grateful for on each feather.
What alternative materials can I use if I don't have specific craft supplies?
Don't be afraid to improvise! Instead of googly eyes, cut out eye shapes from paper. If you don't have colored paper, let the kids color white paper with crayons or markers to create their own unique feathers.
How can I preserve these crafts for memories?
Consider laminating or placing the crafts in clear plastic sleeves to protect them from wear and tear. This way, they can be stored and cherished for years to come.
Thanksgiving Crafts
Still looking for more Thanksgiving craft ideas? Check out a few more of my favorite projects to make.
Turkey crafts for kids are a fantastic way to add a personal touch to your Thanksgiving celebrations. Whether you opt for the classic handprint turkey or get adventurous with sock puppets, these crafts are sure to bring joy and creativity to your holiday festivities. Get ready to gobble up the fun and create memories that will last a lifetime!
Don't forget to FOLLOW ME on Facebook, Pinterest, and Instagram, and subscribe to my email lis