Looking for a couples costume for Halloween? Check out this list of 25 DIY Couples Costumes for Halloween–so many great ideas!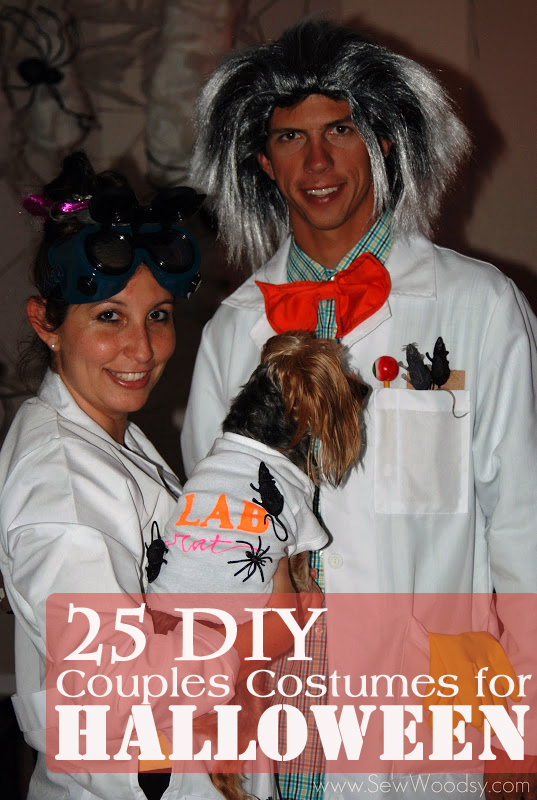 Last year, Mr. Woodsy and I were mad scientist and our dog, Lola, was a lab rat. Our idea came together quickly (and easily) and we were one big happy family! But since we traveled during the first half of October our creative minds aren't thinking like they normally do during this time of year. With less than a week and a half until Halloween time is quickly running out! I've started doing extensive searches on what to be for Halloween this year and all the ideas I've proposed to Mr. Woodsy have been vetoed. I prefer to be a couple or a pair of some sorts.
I figured I would help out the rest of the world with this list of 25 DIY Couples Costumes for Halloween. This should help for those still searching for the perfect couples Halloween costume! In no particular order here are some of my favorites:
Yip-Yips
Tooth & Tooth Fairy
House & boy from UP!
Oompa Loompas
Beetlejuice and Lydia
Shrek & Fiona
Castaway Couple
If you are struggling like us to find ideas for couples Halloween costumes I hope we were able to give you a few ideas! Remember, its not too late to get DIYing!