I wrote this post as part of a paid campaign with I Love to Create and Blueprint Social. The opinions in this post are my own.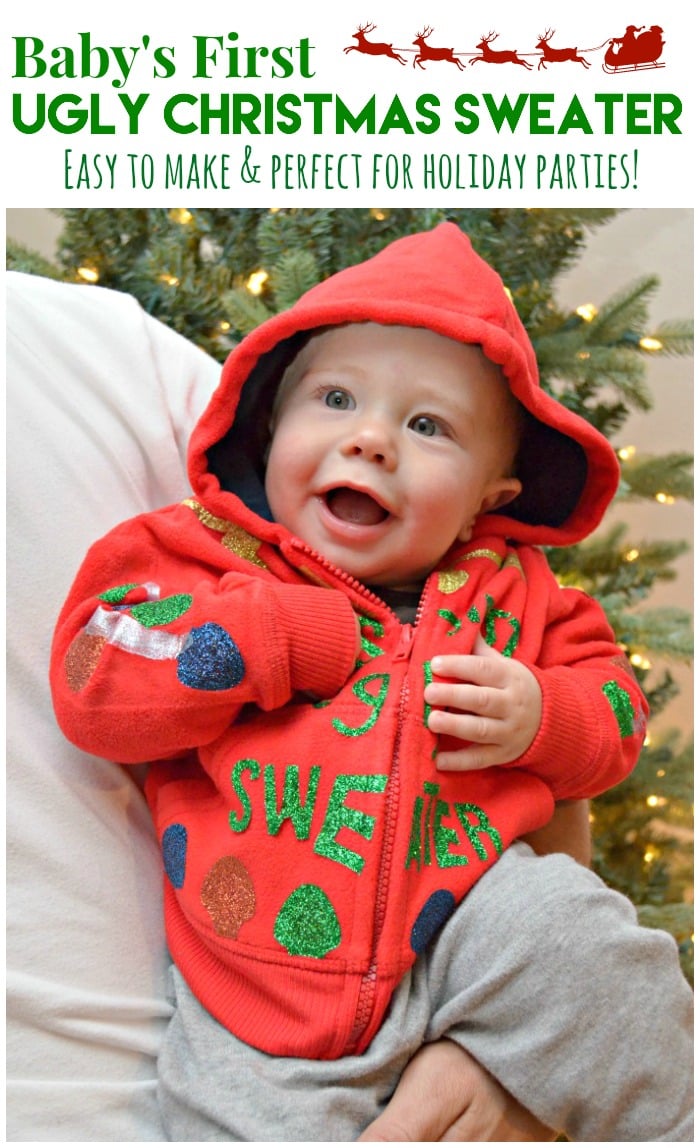 I'm so excited about today's project that I'm sharing with you. Jon and I made tacky Christmas sweaters a few years back. We figured it would be super cute to make Ryder his first ugly Christmas sweater, too! Making your baby an ugly Christmas sweater should be a new family tradition each and every year. I hope that my tutorial gives you holiday inspiration for your own ugly Christmas sweater!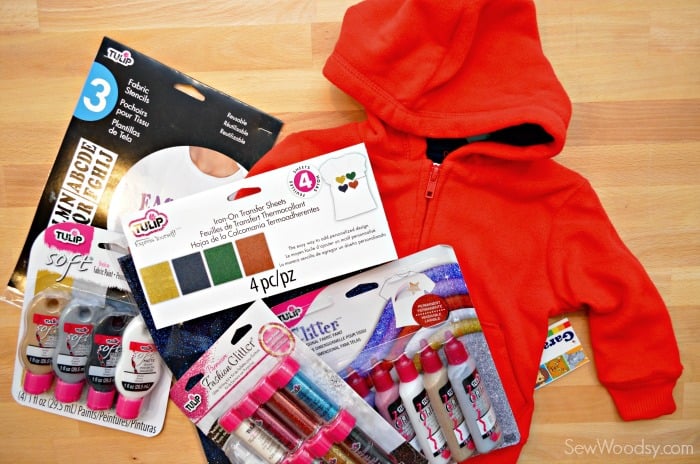 Supplies:
Hooded Fleece Sweatshirt
Cricut Explore + Tools
Tulip® Fashion Glitter® Shimmer Transfer Sheets
Iron and Ironing Board
Tulip® Soft® Fabric Paint
Paint Brush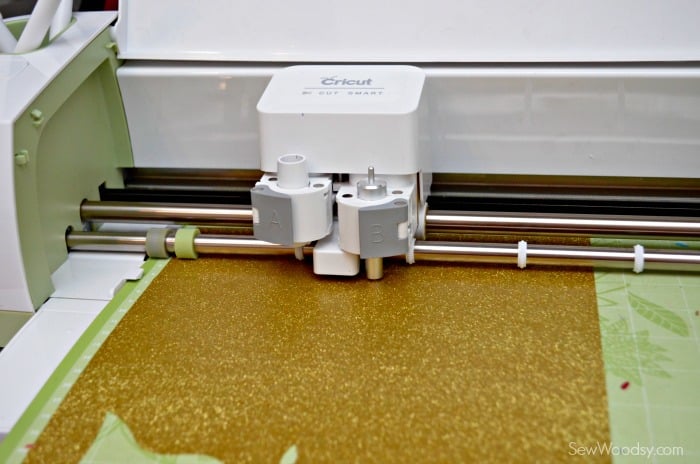 First up, I added a Tulip® Fashion Glitter® Shimmer Transfer Sheet to my Cricut Explore. I did have some challenges cutting it on my die-cutting machine. I tried the traditional Iron-On Vinyl setting then bumped it down to the vinyl setting. The larger traditional shapes cut fine. Cutting small words was a little challenging. So to add to the "ugliness" I hand cut a few letters that didn't cut out for me.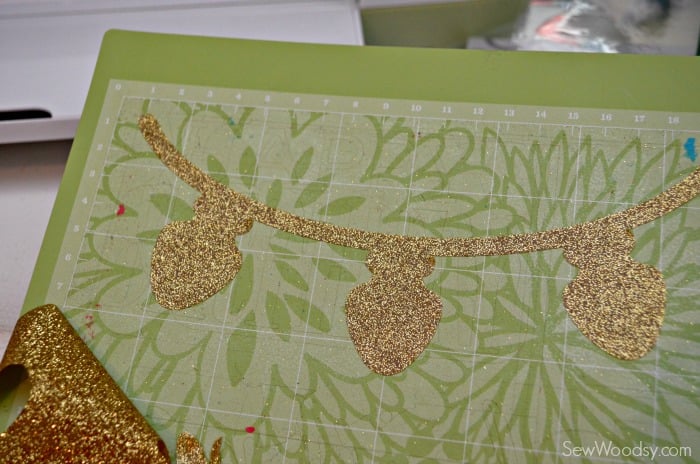 I went with a Christmas light theme. They cut out perfectly on my machine!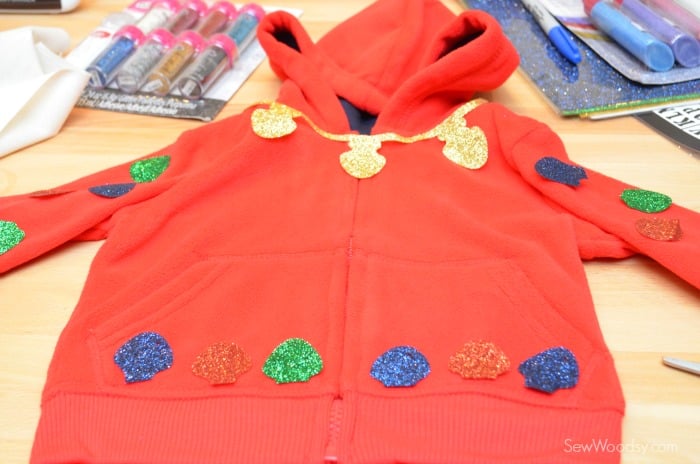 Next up, I laid out all the Christmas lights.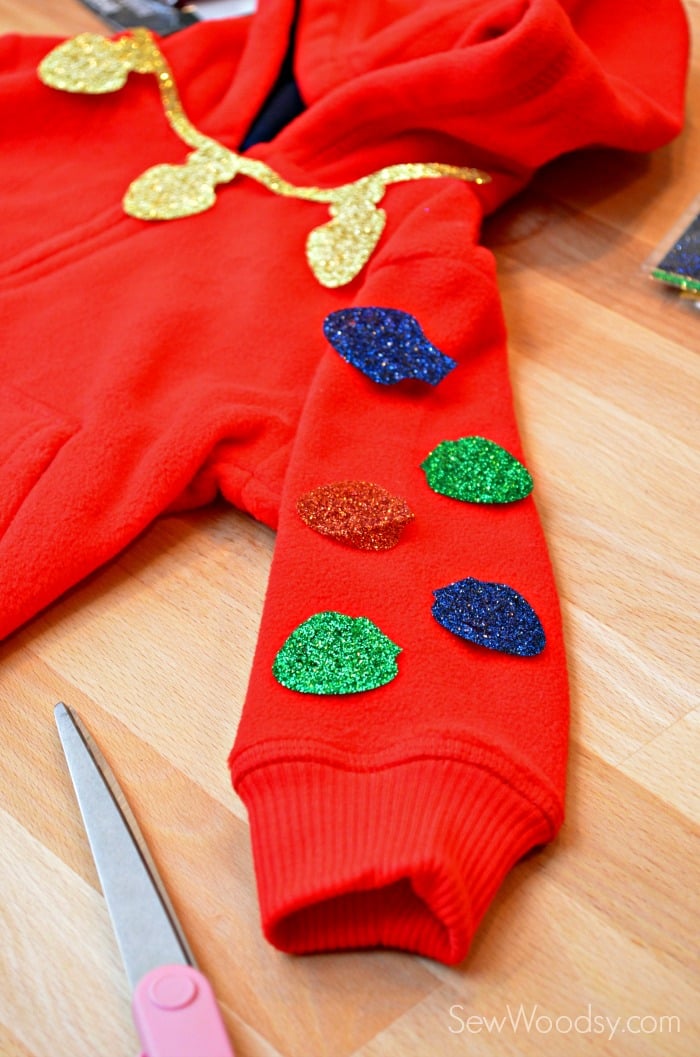 I decided to put Christmas lights down the arms too! I also cut the gold string of lights in half at the zipper area (not pictured).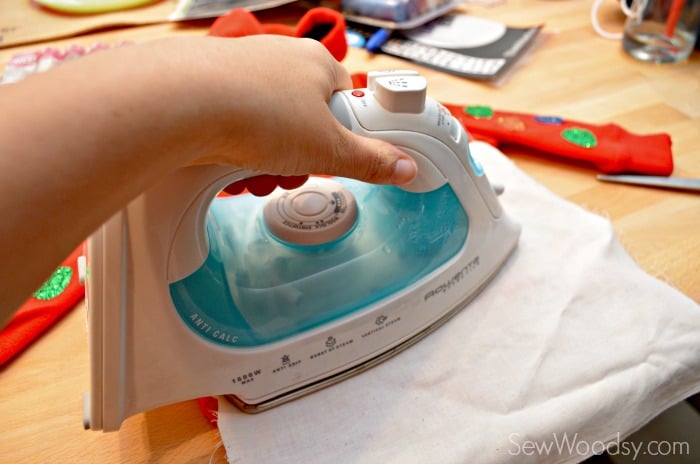 I ironed them on one-by-one.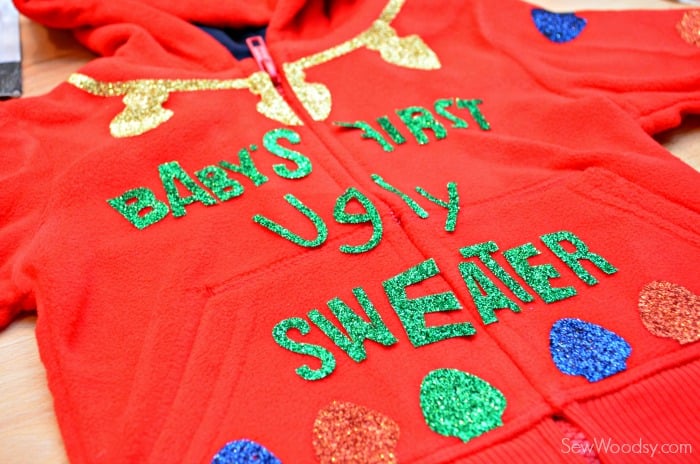 After the lights were ironed-on I placed all the letters on the sweater and then ironed those on.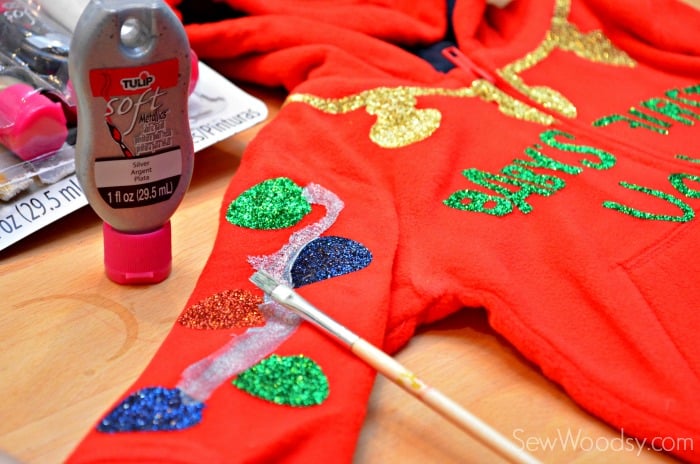 I used the Tulip® Soft® Fabric Paint and painted on a line that is suppose to look like a cord! Because I did a thin line it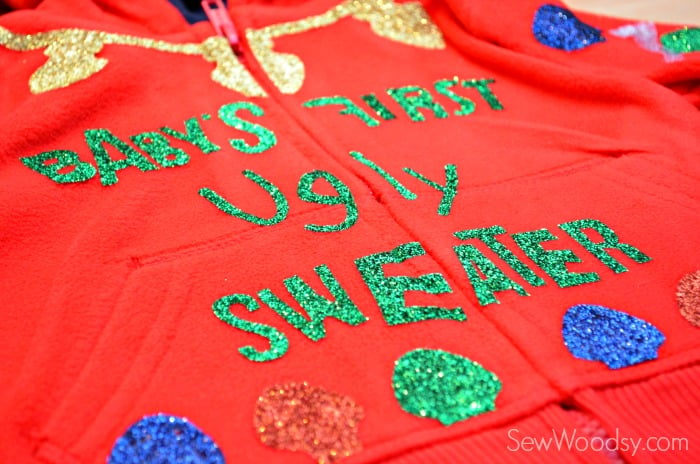 This is what it looked like after the sweater was done!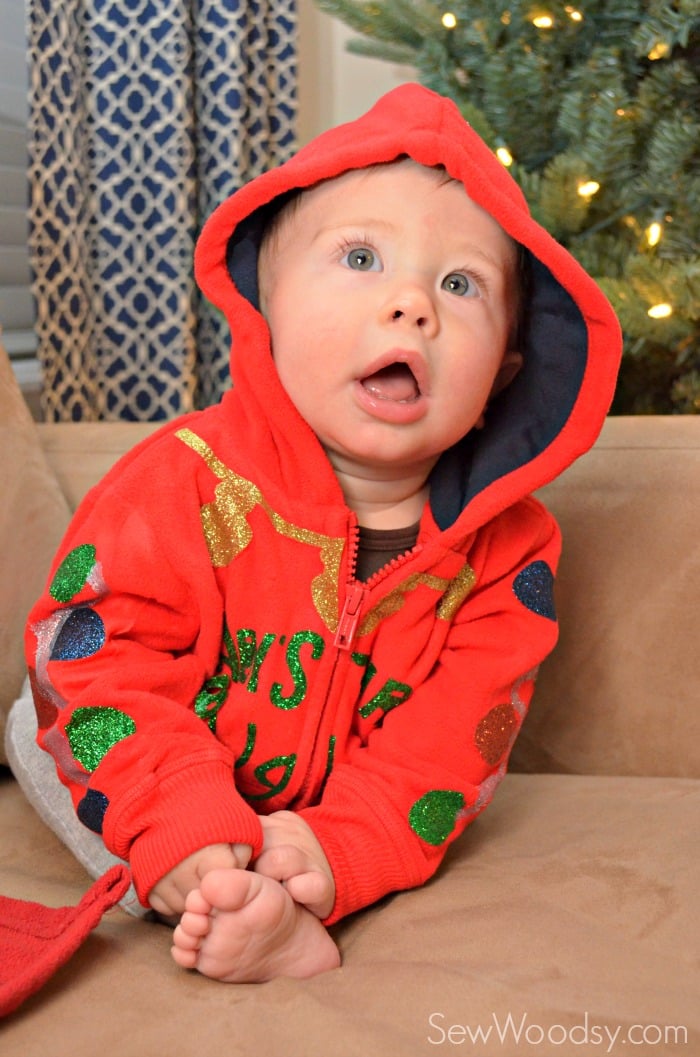 It's now just about impossible to photograph my almost 8 month old baby.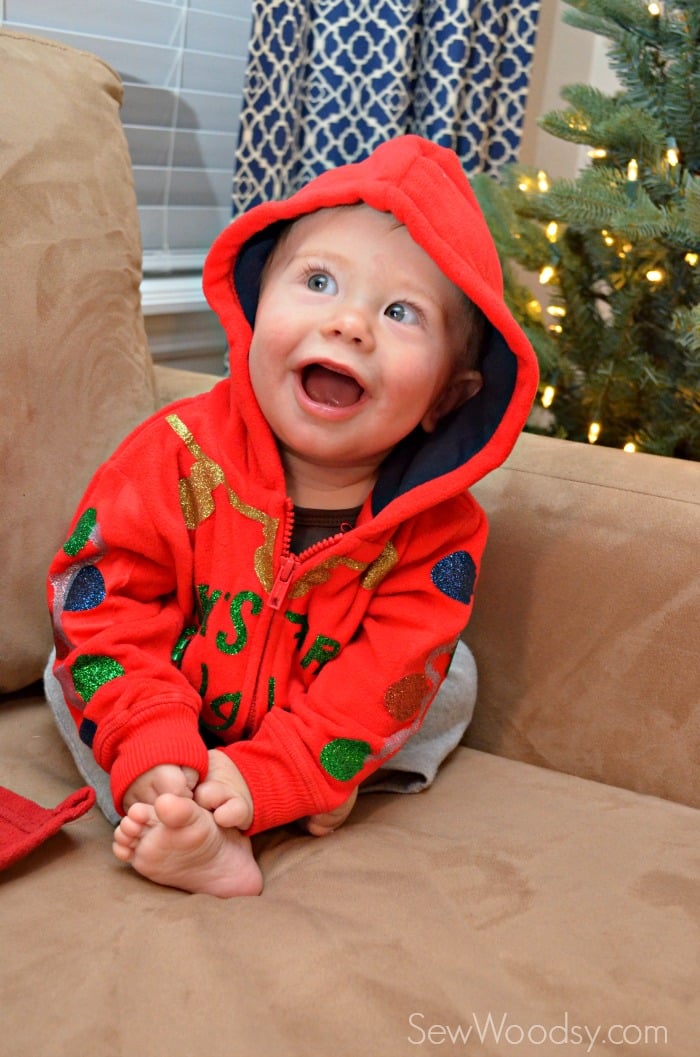 And trying to get him to actually look into the camera… forget about it! Right after this we had extreme melt down. So Jon scooped him up and put him in his arms.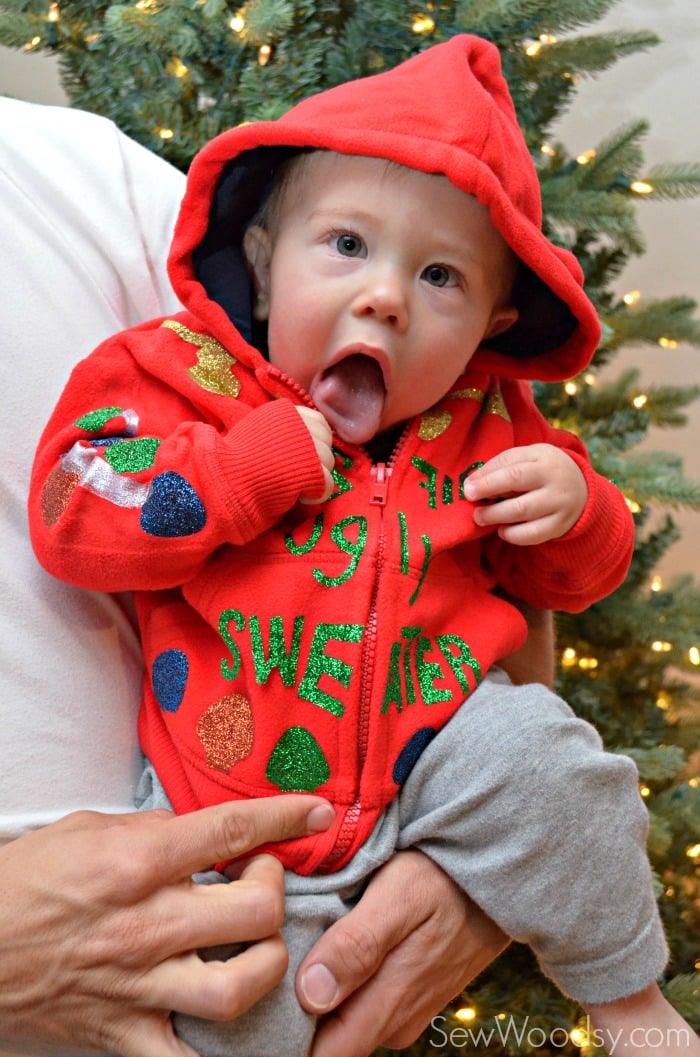 All Ryder wanted to do was eat his Sweater. More reason why I used the Shimmer Transfer Sheets and not 3-dimensional items on the sweater!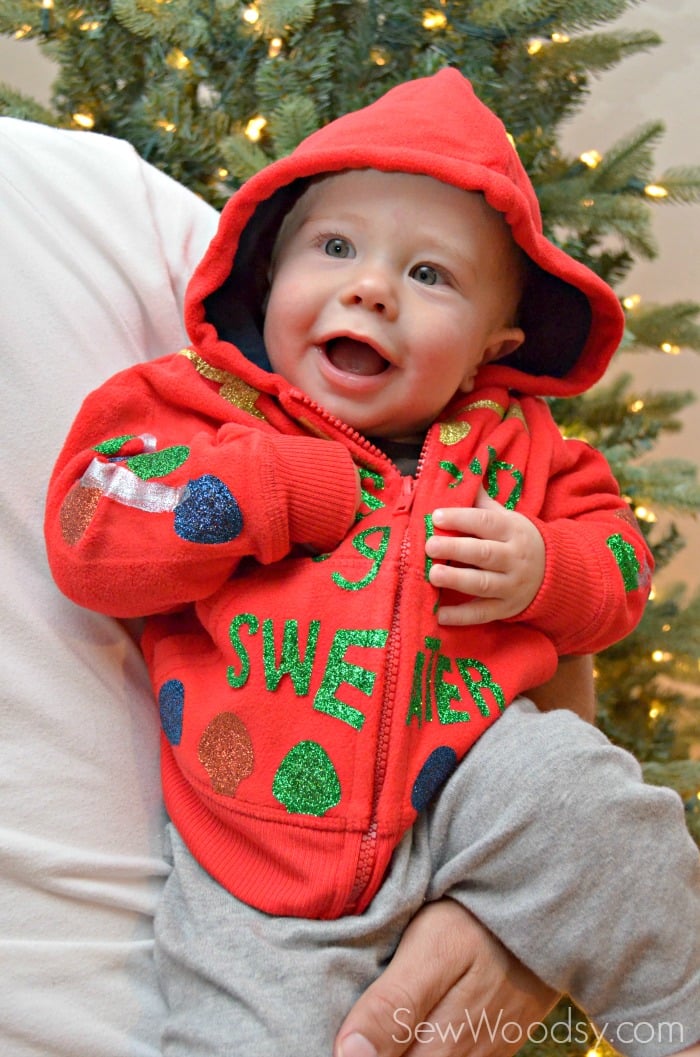 There's the happy baby I love and know!
Need more inspiration? Check out some of the other ugly sweaters:

You can stay social with Tulip Brand on Facebook, Twitter, and Pinterest.