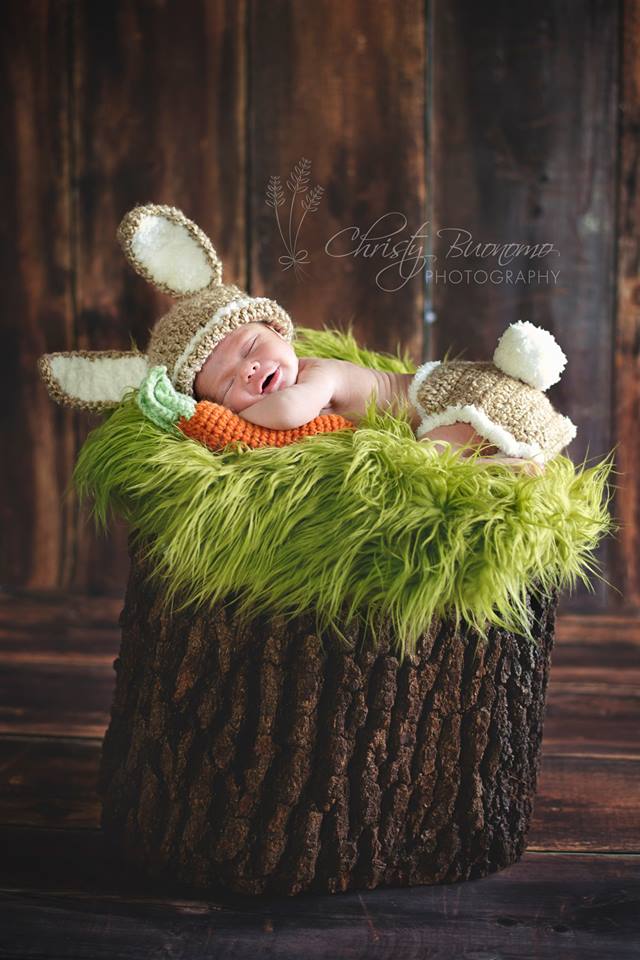 We just wanted to pop on and wish everyone a very Happy Easter!
Yes, that is our son (still so odd for me to write and say that even three weeks in), Ryder. Our little Easter bunny! Even though he doesn't sleep much and is already eating us (ok maybe me) out of house and home, we adore him and love him to pieces.
I think I mentioned it in our announcement post, but two weekends ago, we spent the day with the amazingly talented, Christy Buonomo Photography, shooting newborn photos. She shared this Easter photo earlier this week on her Facebook page, and I just had to share it with our readers. Once we receive all of our newborn photos I'll be sharing them on the blog just as I did our maternity photos. I'll also be sharing my birth story in the next week or two. I've had lots of people asking about how it all went down, so I'll be dishing out all the details–the good, bad, and the ugly (ok and maybe some really cute photo's of Ryder as well)!
Happy Easter and lots of love,
Katie, Jon, and Ryder!