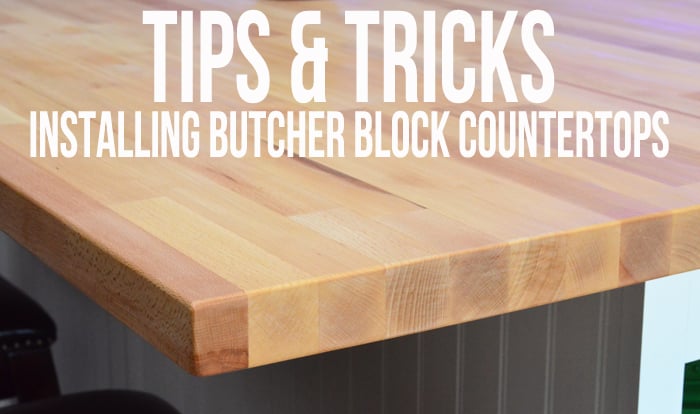 Last year, we revamped our kitchen. It wasn't in bad shape, it just wasn't what we liked. We kept the guts of the kitchen; the cabinets and appliances and removed the formica countertops, installed a new deep sink and amazing Moen MotionSence faucet, and tiled the backsplash. We also added some extra cabinet space.
Today, I am sharing a few of the tips and tricks we found useful when we installed our butcher block countertops. Talk about pressure! One mess up and it could have been very costly!
The first thing to do is measure, measure and measure! I knew that I needed to join two pieces together to span the long side of the kitchen. I wanted to make sure the joint was over a cabinet and not around the sink because I was installing an under mount sink. When I knew where this joint was going to be, it was time to concentrate on the corner. I knew I wanted to do two 45 degree cuts rather then a butt joint.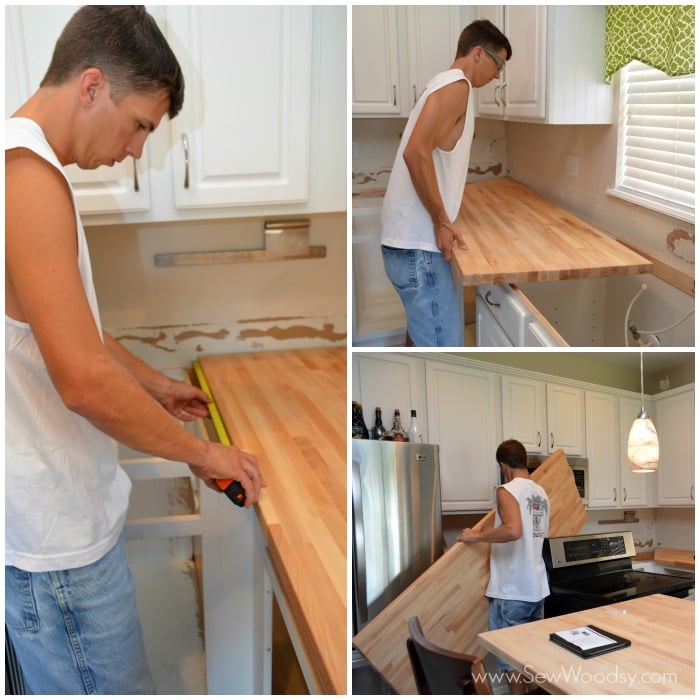 Now I brought the other side of the counter in to start measuring out my 45 degree cuts. It important to check the angle on the wall to make sure its 90 degrees to make sure your 45 degree cuts will work. So I cut one side then matched up the other counter top to see how they were going to match up. (its important to cut the butcher block with a sharp fine tooth blade and use a straight edge to keep your cuts straight)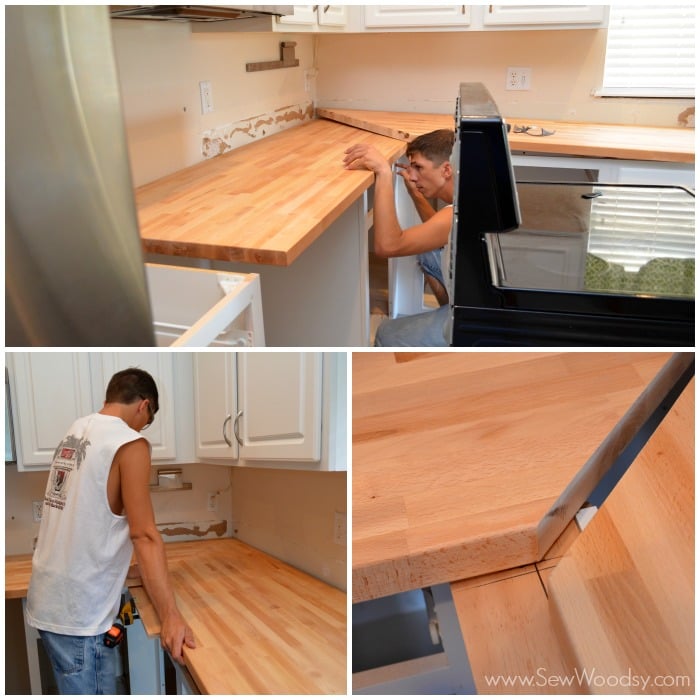 Above you can see I added a template to see where the counter would intersect outside of the cabinet. Next I made the cut on the other counter and lined it up to cut to see if they matched up perfectly. So all I had left was to cut the other ends to the desired length. Finally I had to attach all of the joints using the kreg jig I made 1-½″ pocket holes and used 2″ pocket screws. ( I glued the joints with a waterproof glue and added sawdust from the cuttings to make the glue match the color of the butcher block)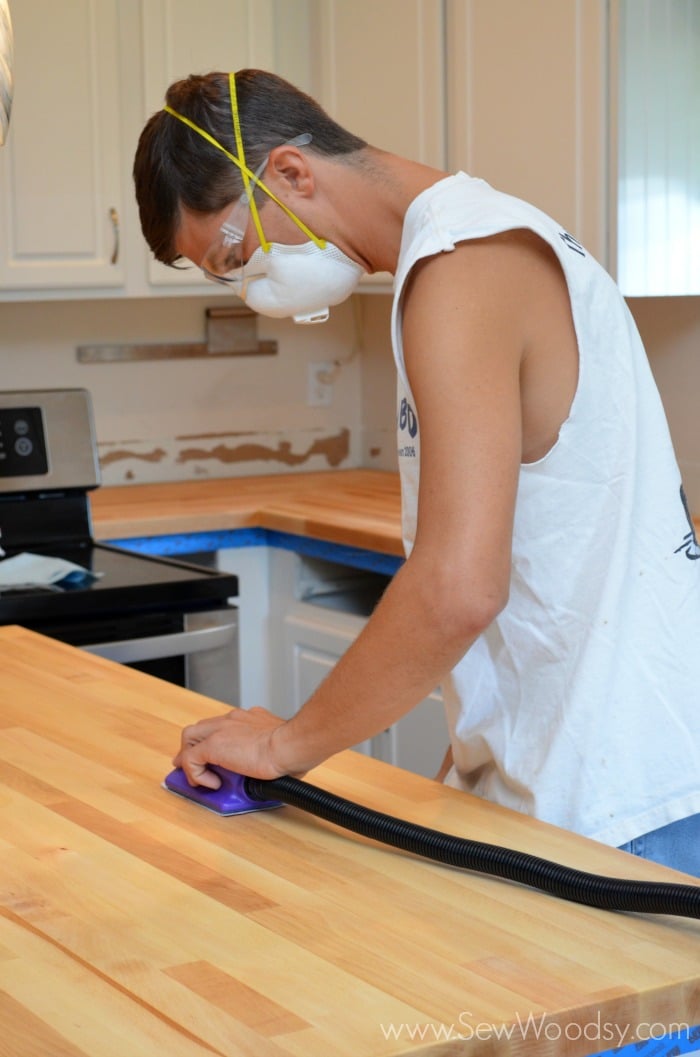 I gave the counters a light sanding before I applied the butcher block sealer.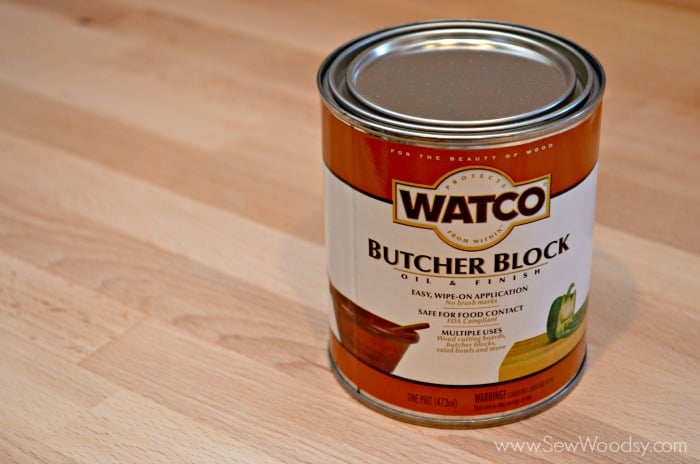 I used the Watco Butcher Block oil and finish, which was very easy to apply with a rag. On a side note: make sure you apply this on a weekend your leaving because it has a very strong oder. You'll need to be out of the house for a few hours. When I did this part Katie was still in her first trimester and she spent a lot of time that weekend at her parents house away from the fumes.
Hope our Tips & Tricks on Installing Butcher Block Countertops will come in handy if you plan on installing your own countertops. I promise it wasn't hard to do.