Day 8 of the 12 Days of Handmade Ornaments and today I have my good friend (in real life), Sarah from While They Snooze. She participated 2 years ago in our first every handmade ornament and shared her scrappy kids ornament. Today, she is sharing an Instagram time capsule ornament. Don't forget to enter to win the Cricut Giveaway going on during our 12 day event!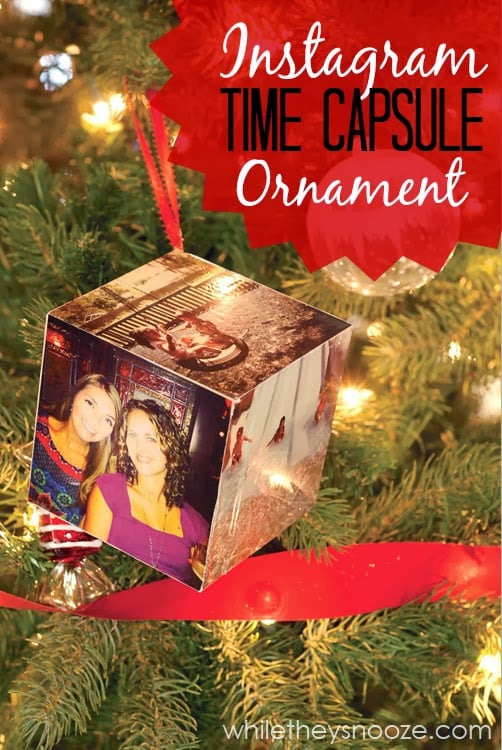 Hi everyone! Have you finished your shopping yet? I'm not even close, so we can scramble all hopped up on caffeine together. 🙂 I'm Sarah and I blog over at While They Snooze. There you can find thrifty, inexpensive ways to improve and decorate your home with tons of tutorials and gratuitous pictures of my kids. C'mon over! We have wine.
Today, I'm going to show you how to make an Instagram time capsule ornament. It's basically a small box filled with mementos from the past year and covered in your 6 favorite Instagrams from the same year. So kind of like a tiny scrapbook in ornament format. 🙂 I just keep thinking how I would LOVE to have one of these from when my parents or grandparents were little. Hoping my future grand kids get a kick out of good ole' 2013 when granny was young.
Supplies:
Small wooden trinket box (I got mine in the craft section of Walmart for $3)
6 Instagram photos printed out the same size as your box
String
ModPodge and brush
Glue
Drill (if you can think of another way to get a hole in the box, you might not need the drill)
Optional: embellishments… ribbon, buttons, glitter, paint, etc.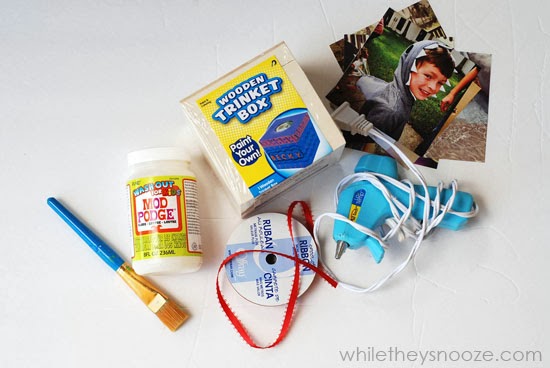 Step 1
Drill a small hole in one corner of your box. Doesn't matter which corner.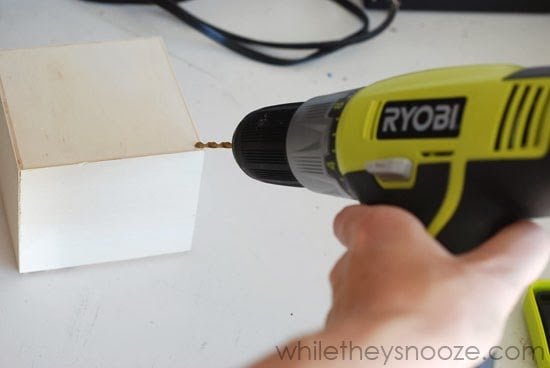 Step 2
Tie some string or ribbon into a loop and thread it through the hole from the inside. A large knot at the end with a dot of glue will keep it secure.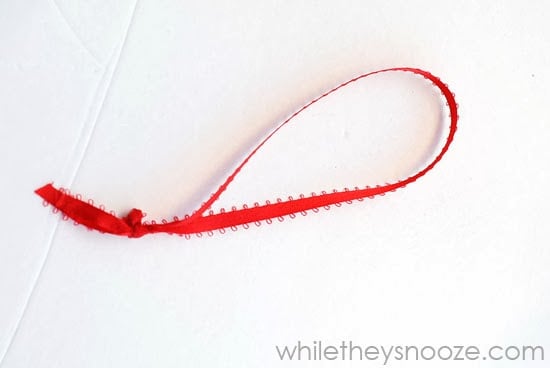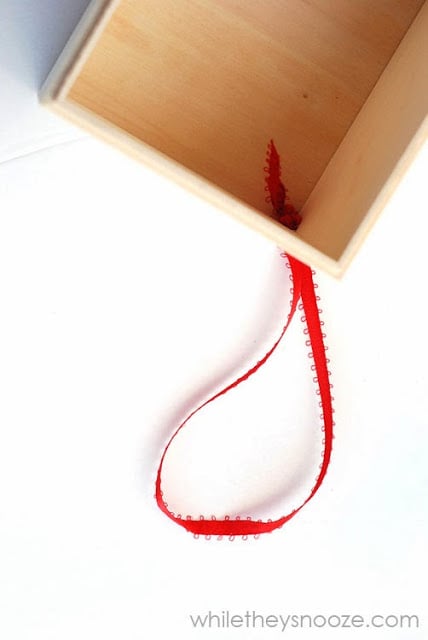 Step 3
Fill the box with small items you'd like future family members to find and glue the box shut. We just added a note since the kids didn't want to part with anything permanently 🙂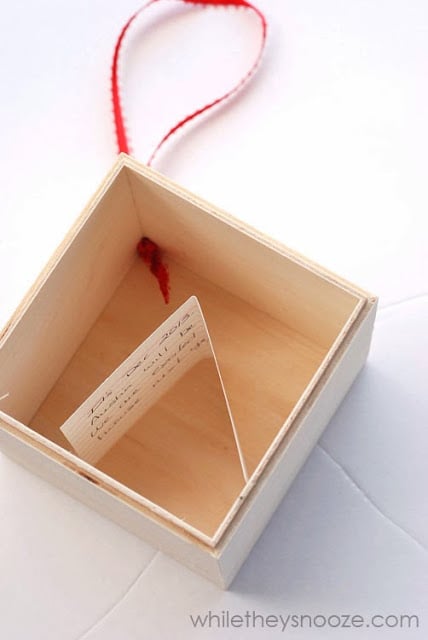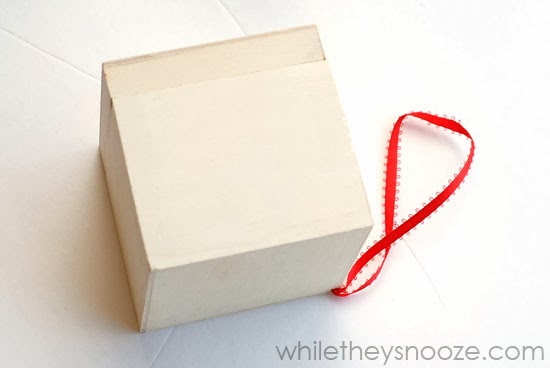 Step 4
Spread ModPodge on your box and smooth the 6 photos onto each surface. Then, ModPodge over top and let dry.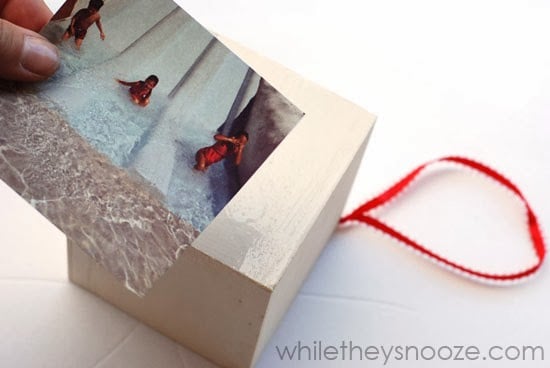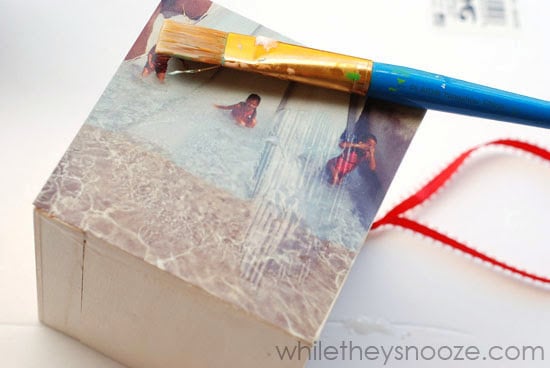 Spread it evenly so your finish is smooth. It will dry clear.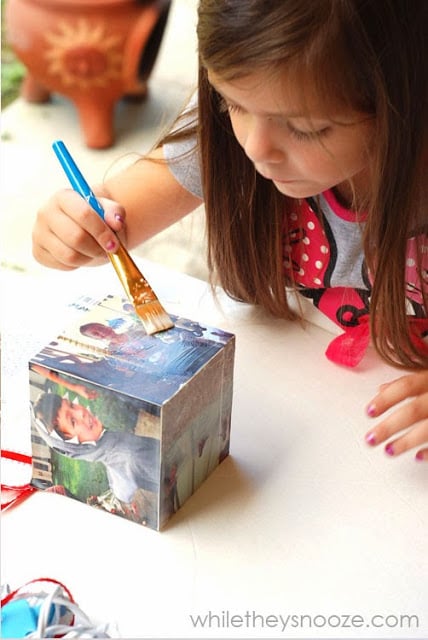 And that's it; an Instagram Time Capsule Ornament. You could add glitter or paint too. We kept ours plane.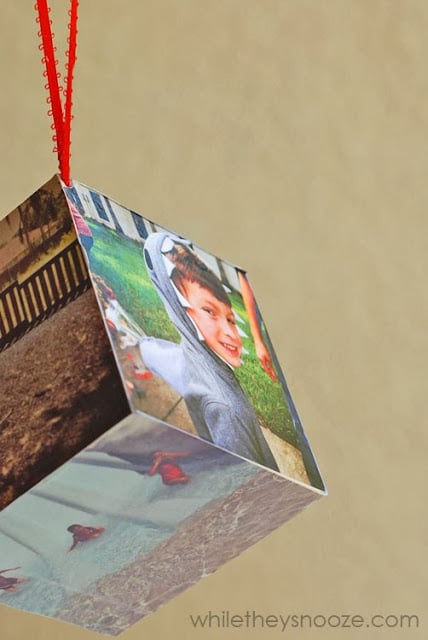 A small glimpse of one year to hang on your tree for years to come.