Thank you CHI® brand for sponsoring todays post. As always, all opinions are my own.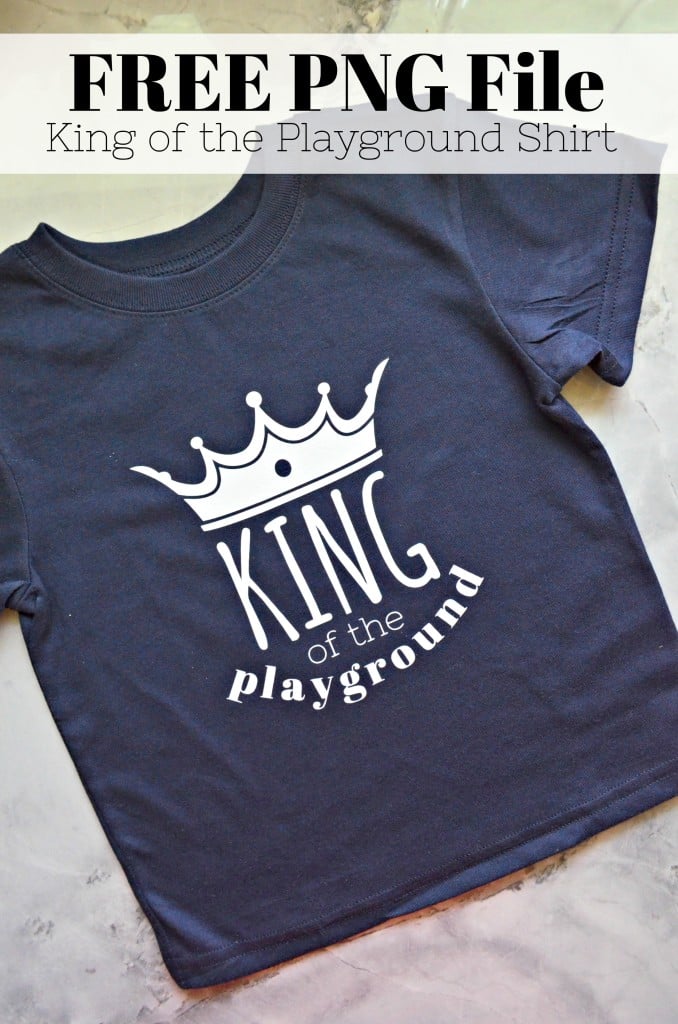 My son LOVES the playground. I mean what three year old doesn't love the playground? He could play for hours. And if the playground has dirt forget about it. We could spend the night at the playground. Ryder started preschool last month, and every time I pick him up from school and ask him what he did his first response is "I played in the playground". Then I'll ask what did you learn and almost always his response is "the playground". Jon jokingly says "we pay for his playground time".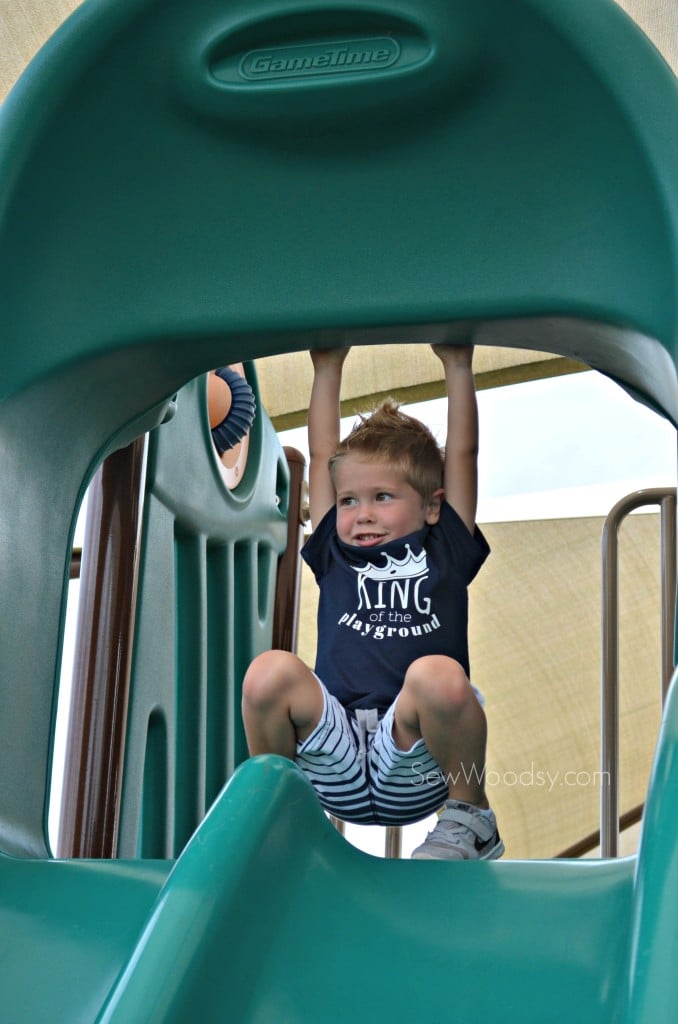 That's when my idea for a "King of the Playground" came about. Ryder is honestly the king of the playground. Of every playground he ever steps foot on. I'm excited to share with my readers this free PNG file. You can place it on a shirt or bag or where ever you would like.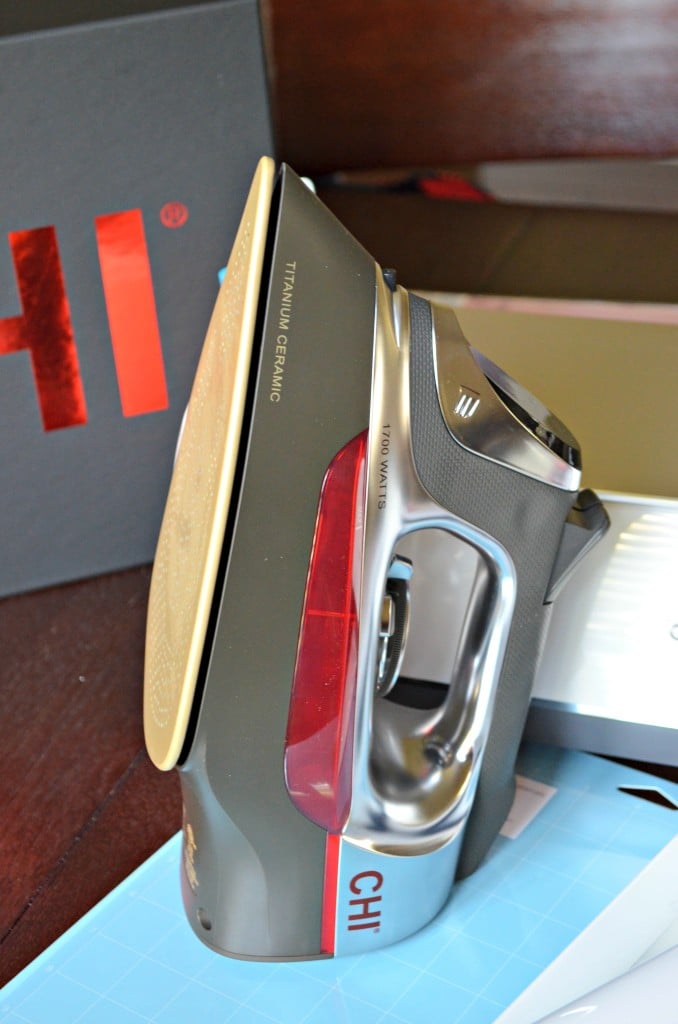 My friends at CHI® brand sent me the new CHI® Electronic Retractable Clothing Iron and a G2 Flat Iron. They asked me to take my CHI® from hair to wear™. CHI® has been a brand that I've used for years. In fact, Jon bought me my first (and only) CHI® Flat Iron for Christmas some 15 years ago! And I still have that same Flat Iron–that's how amazing the CHI® brand is. So I'm excited to try out the new G2 Flat Iron.

I figured I would put the new iron to the test and make Ryder a new t-shirt using the PNG file I created. Let's talk a little about the new CHI® Electronic Retractable Clothing Iron. Part of the new line from CHI®, the irons have the same titanium-infused ceramic soleplate technology that powers that flagship hair iron. Achieve the same trusted results on your wardrobe and linens that you've come to expect from CHI® hair products. You can iron a wide variety of fabrics from silk to cotton and more. You can even steam your garments as an alternative to traditional ironing. Featuring 400 steam holes for superior steam performance and designed with non-stick and non-static finishes, we are confident your wardrobe and linens will have a smooth, polished look. You might be wondering where can you get the new CHI® Electronic Retractable Clothing Iron? You can find it at Bed Bath & Beyond. The iron retails for $99 (and I'm pretty sure you can use a coupon)!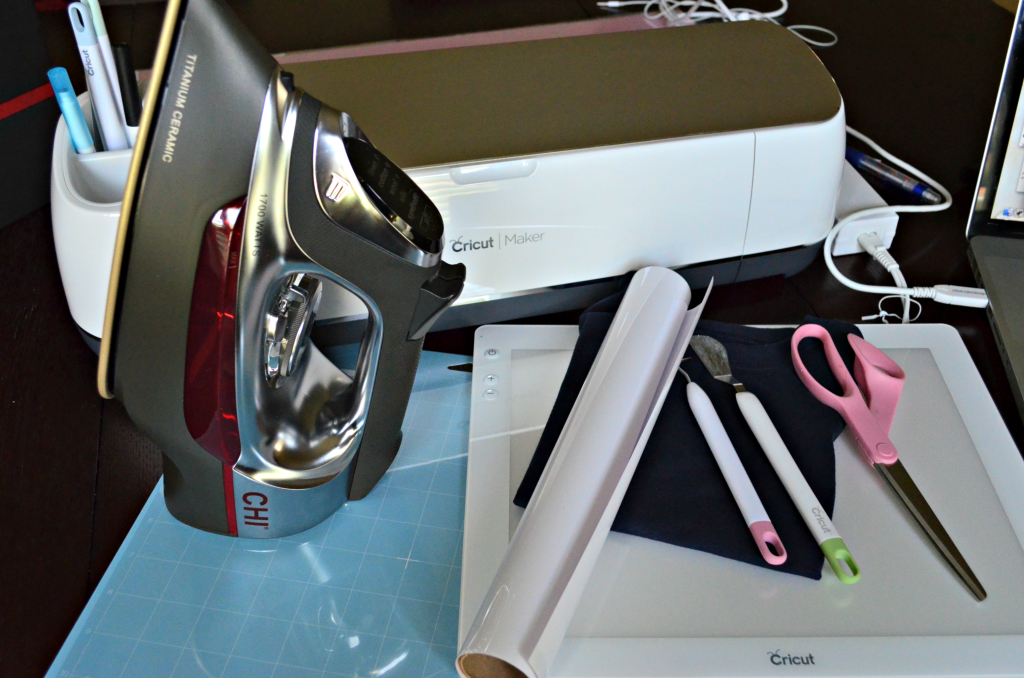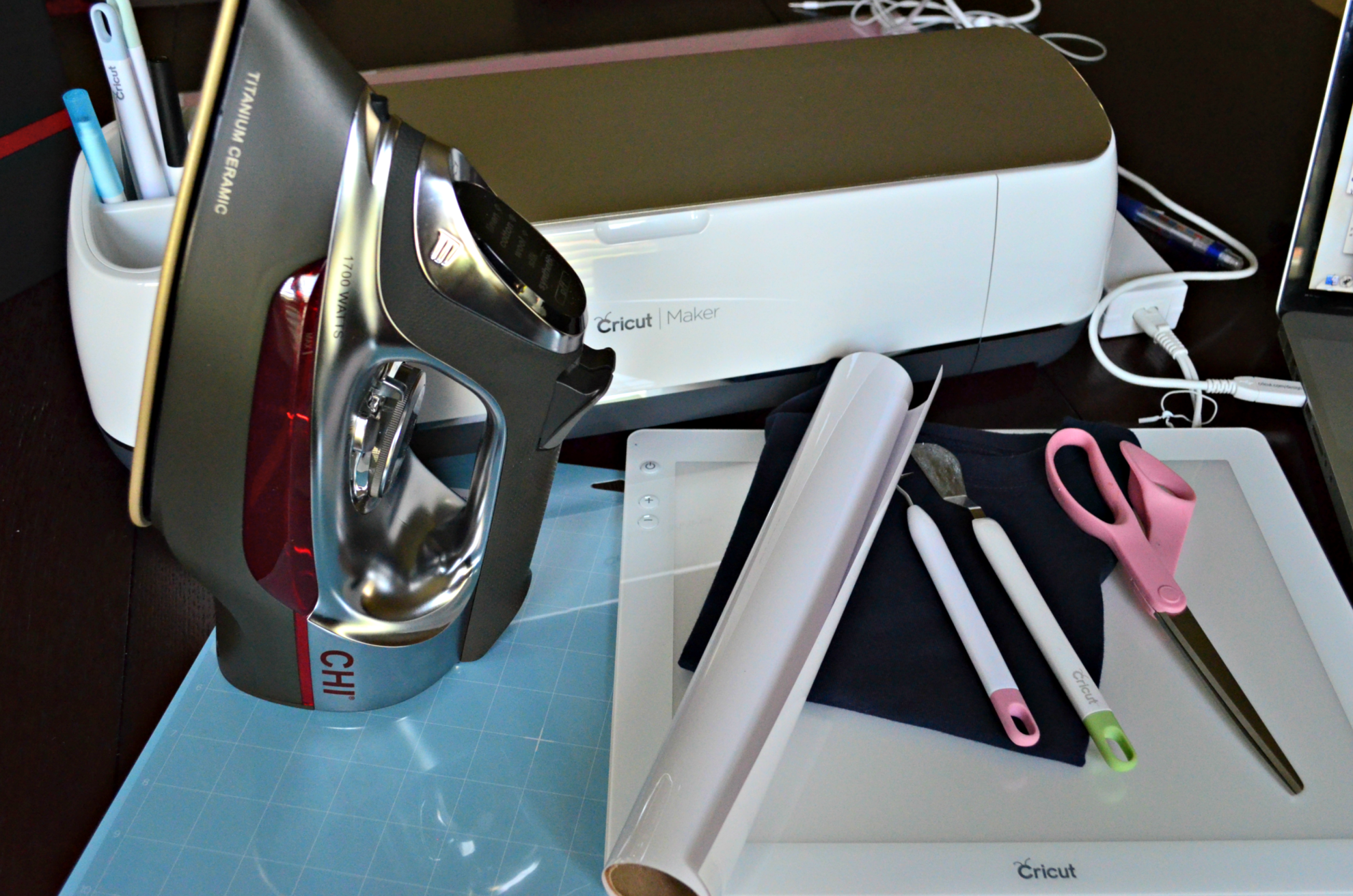 Here is the full list of supplies you'll need to make this shirt.
Supplies:
Cricut Maker
Cricut Mat
"King of the Playground" FREE PNG File
White Iron-On Vinyl
Blank T-Shirt
Weeding Tool
Cricut BrightPad
Ironing Board
Muslin Cloth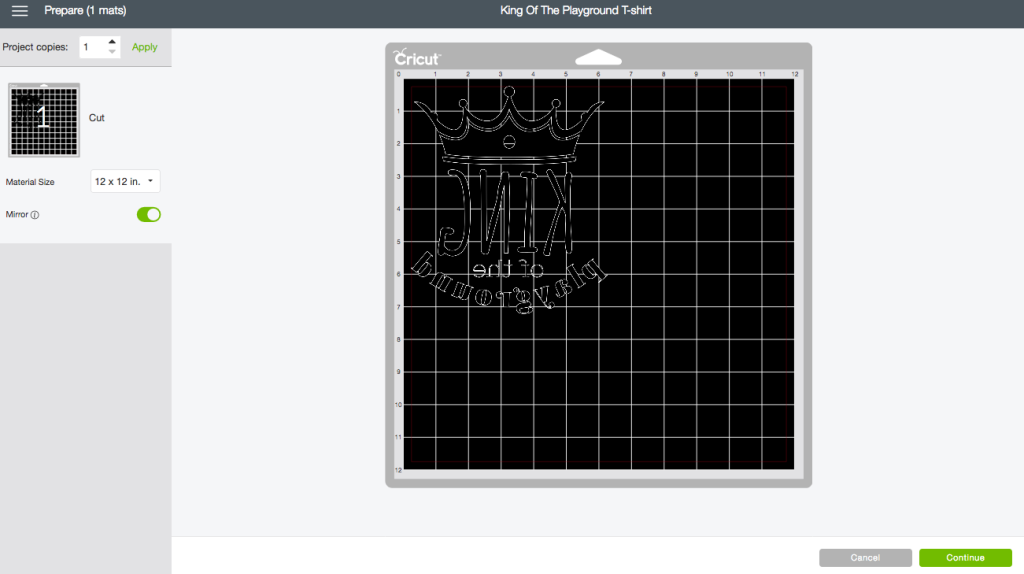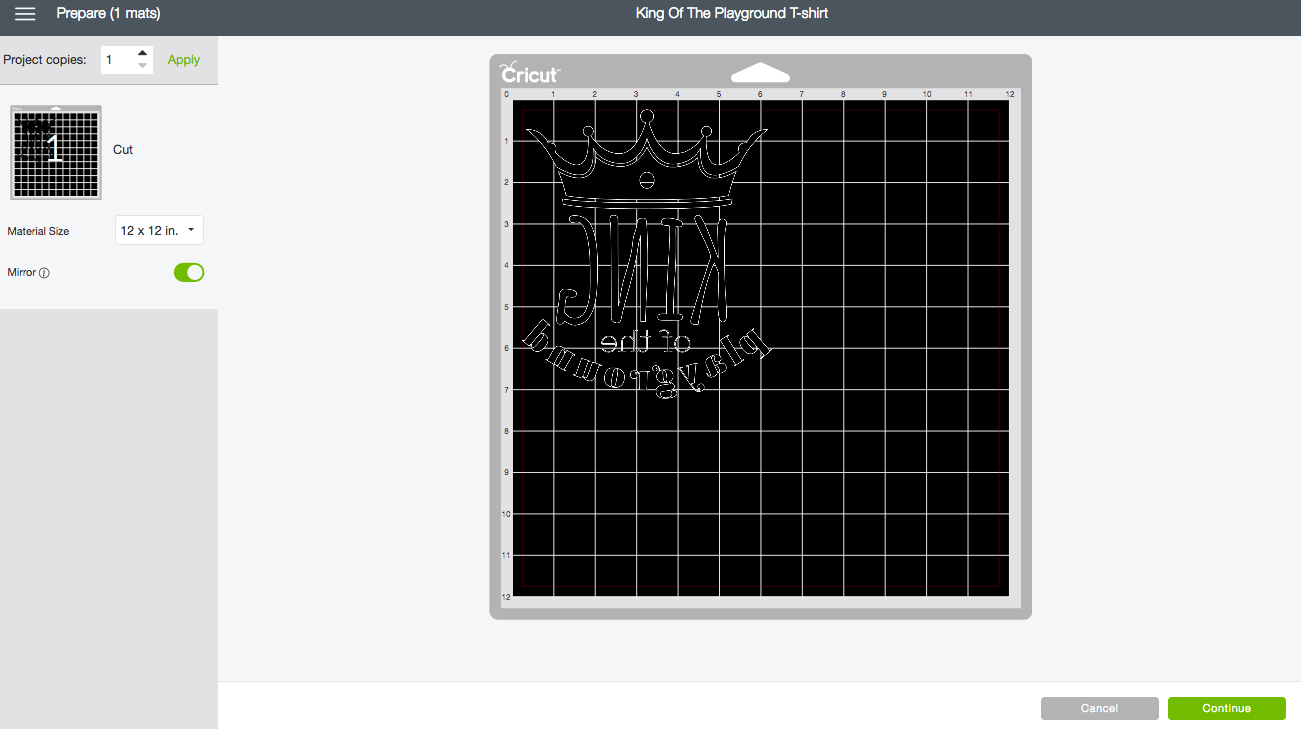 First you'll want to upload the "King of the Playground" FREE PNG File into Cricut Design Space. Set it to the measurements you want and select "cut". Then make sure you mirror the image if your making a shirt like I did!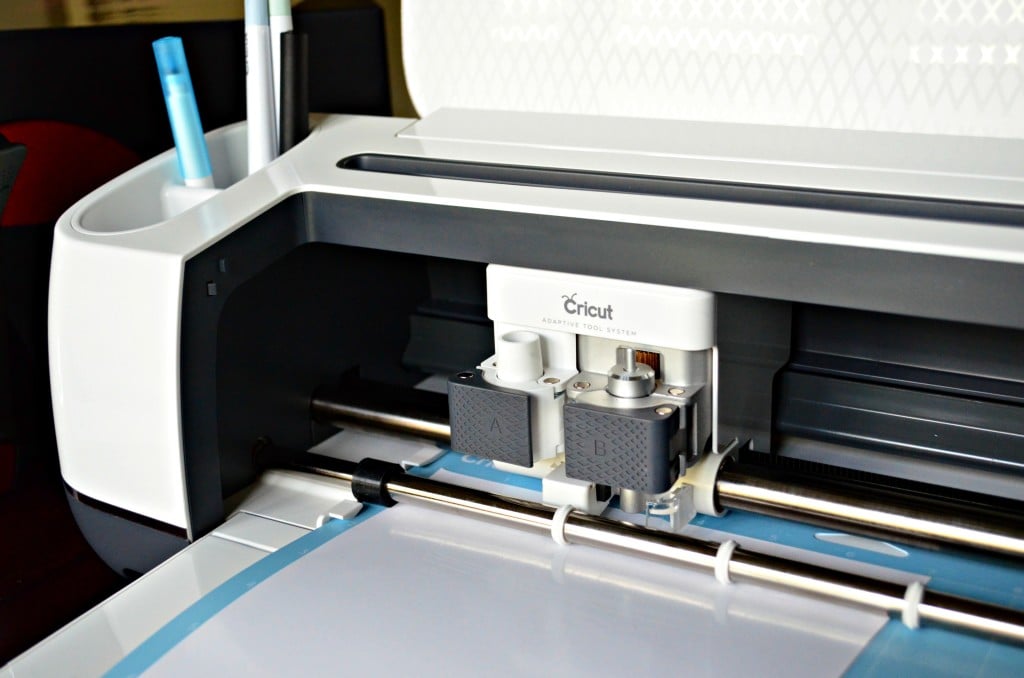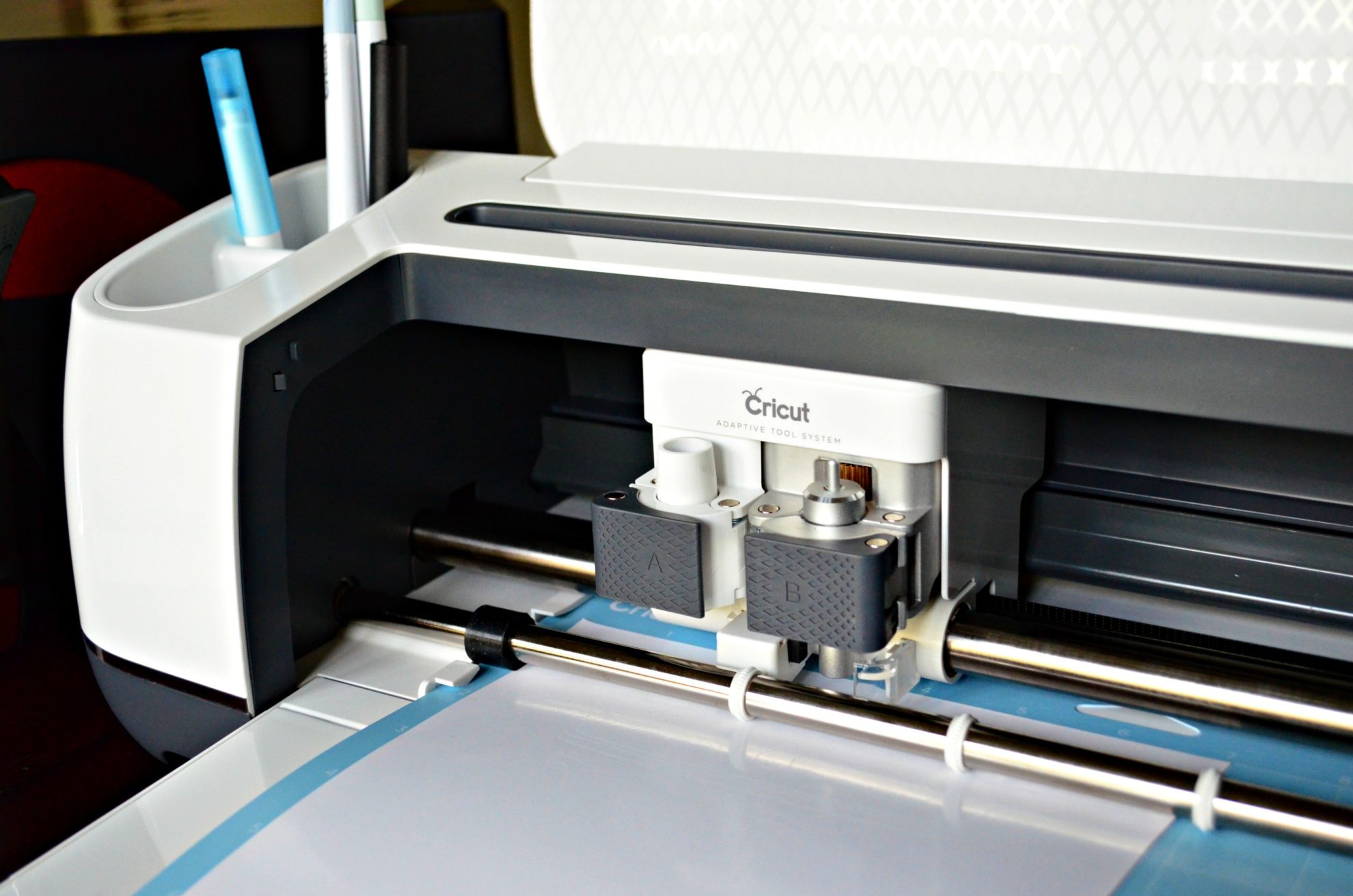 I used my new Cricut Maker to cut the design. I even selected the "fast" option and it was cut in no time.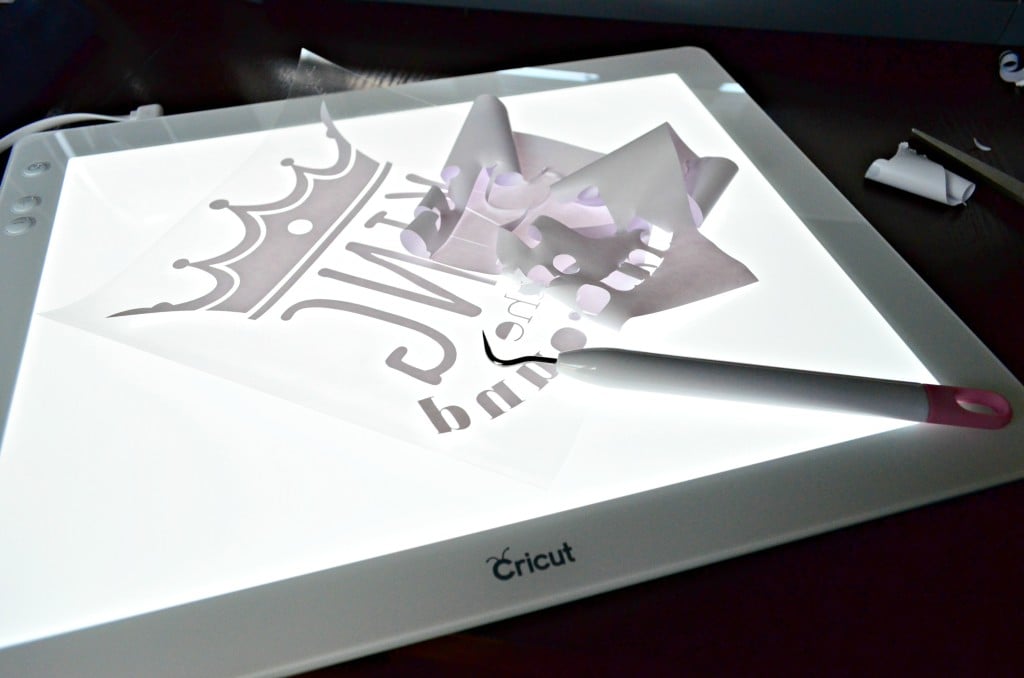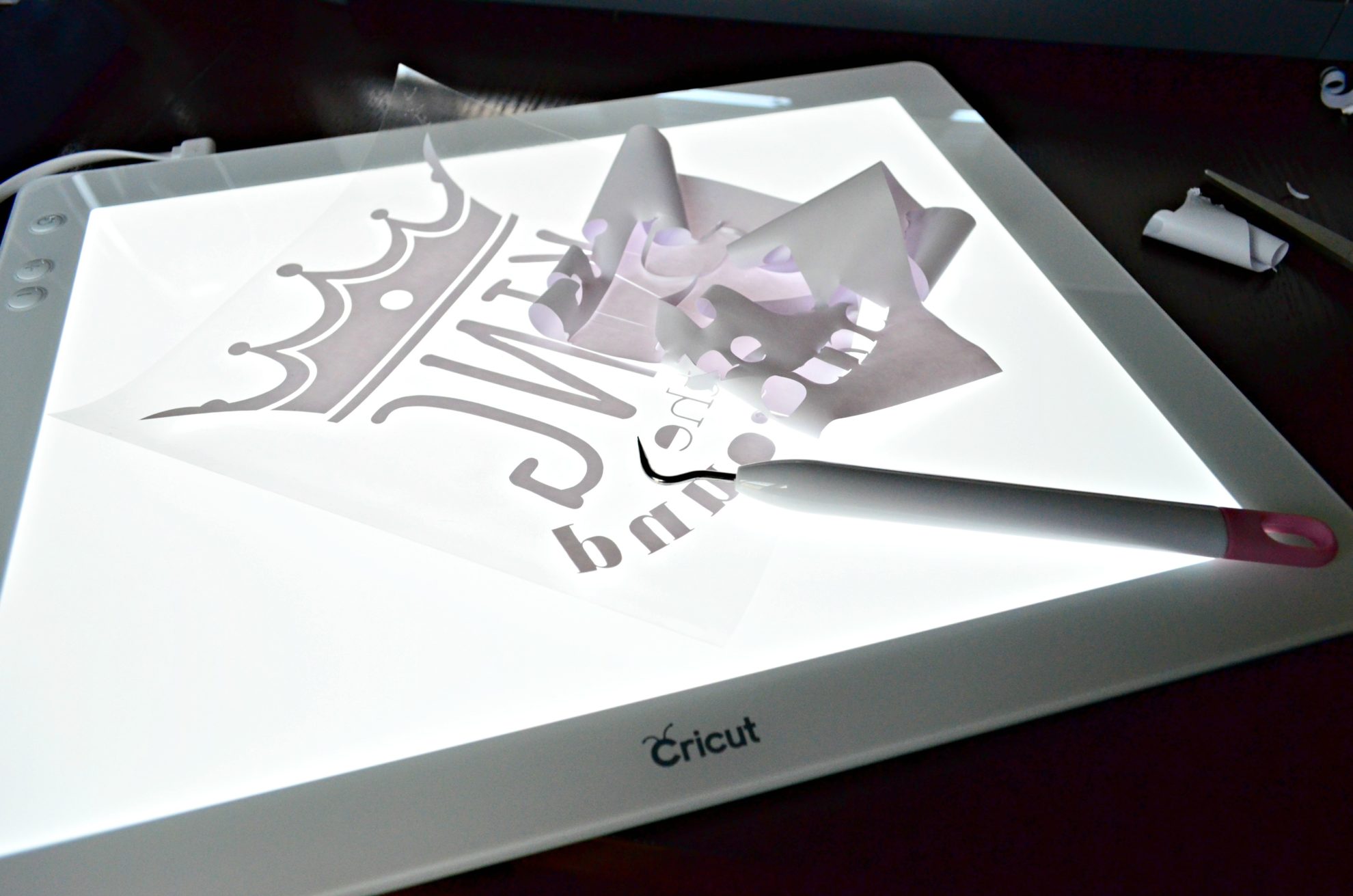 I used my Cricut BrightPad to weed out the negative from the design.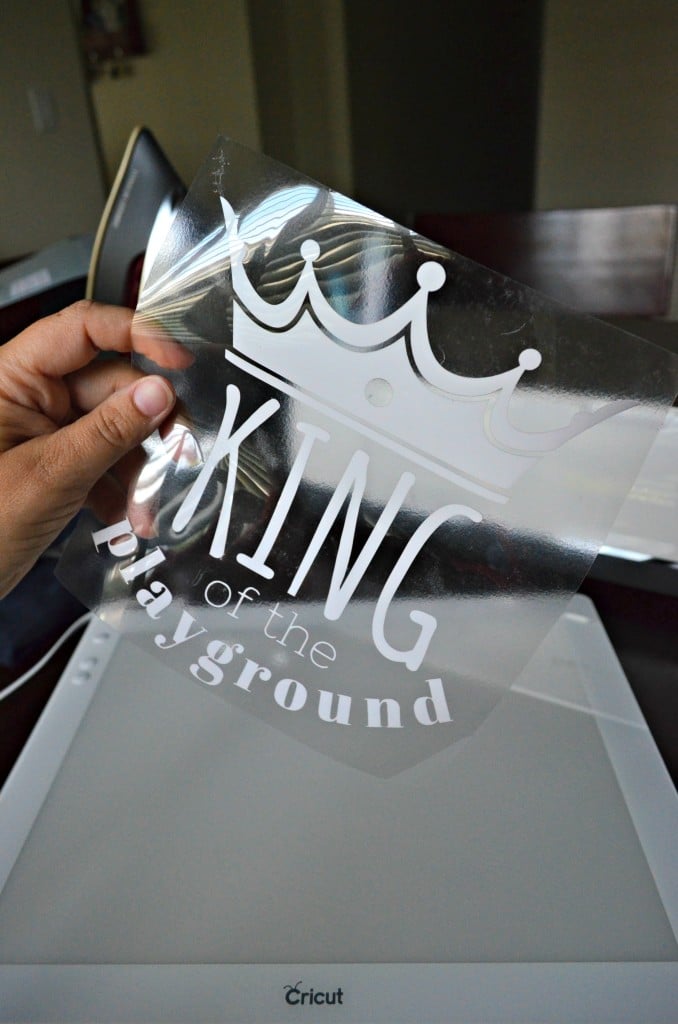 This is what the design looked like after I was done weeding the negative.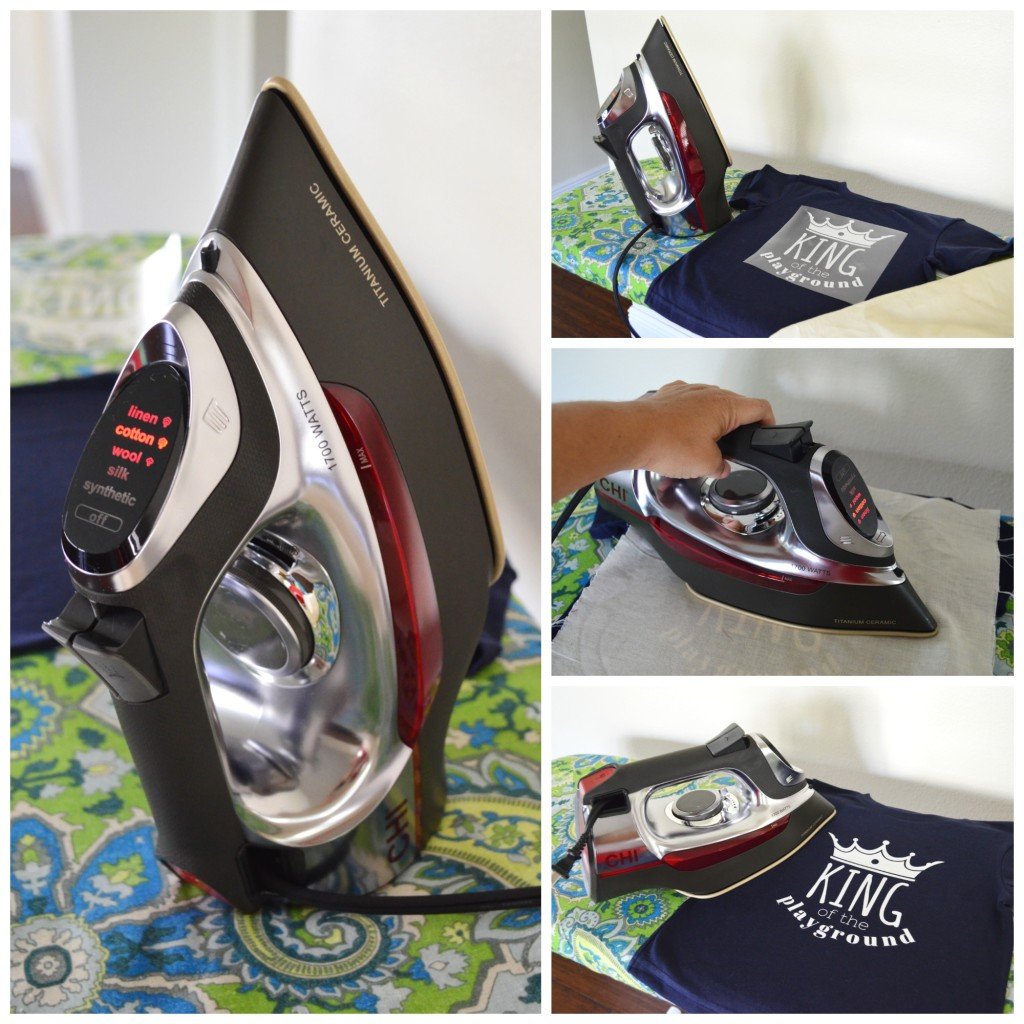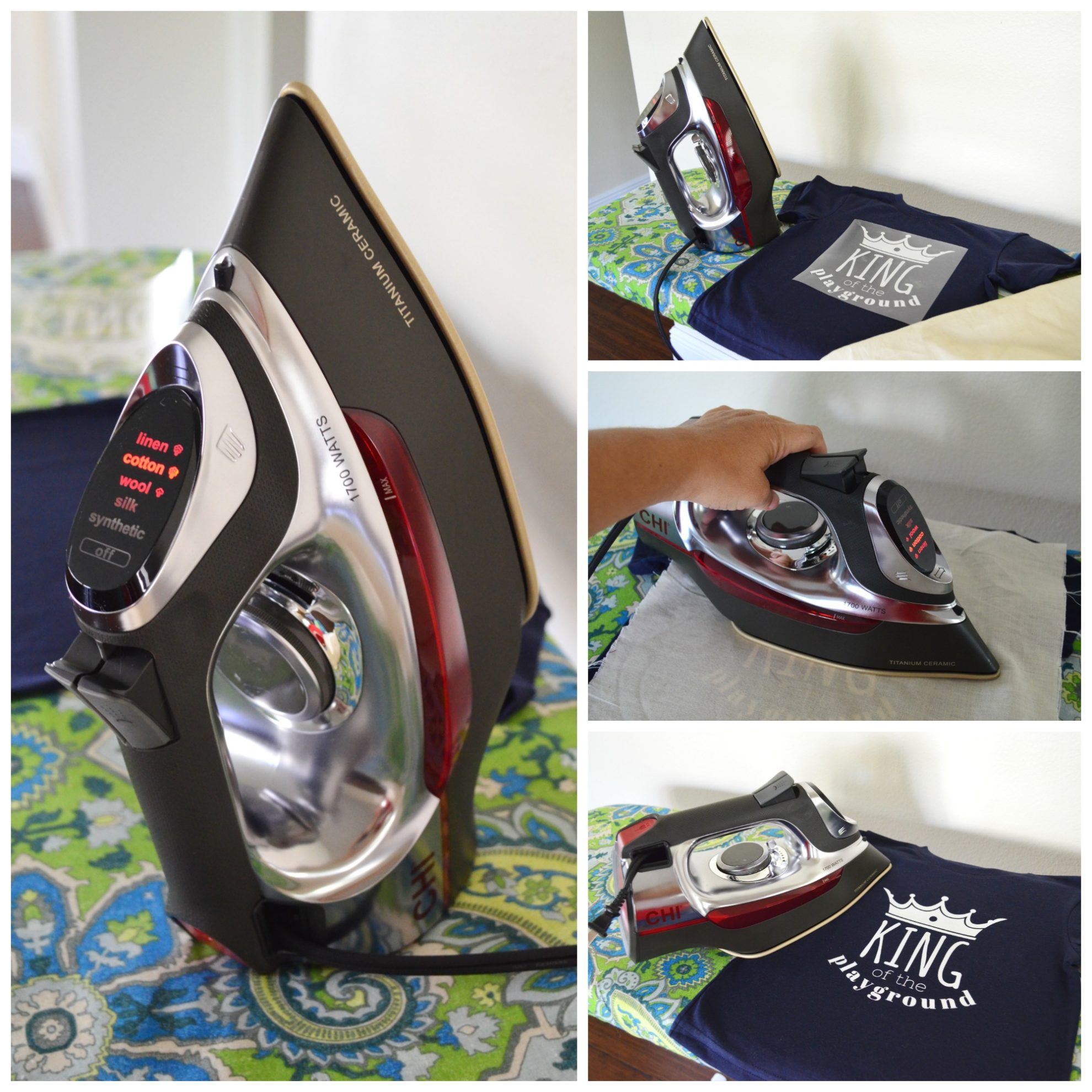 Then I put the new CHI® Electronic Retractable Clothing Iron to the test. I always use a muslin cloth when I do any Iron-on projects. Just to protect my iron. After a firm 30 second press the design was adhered to the shirt.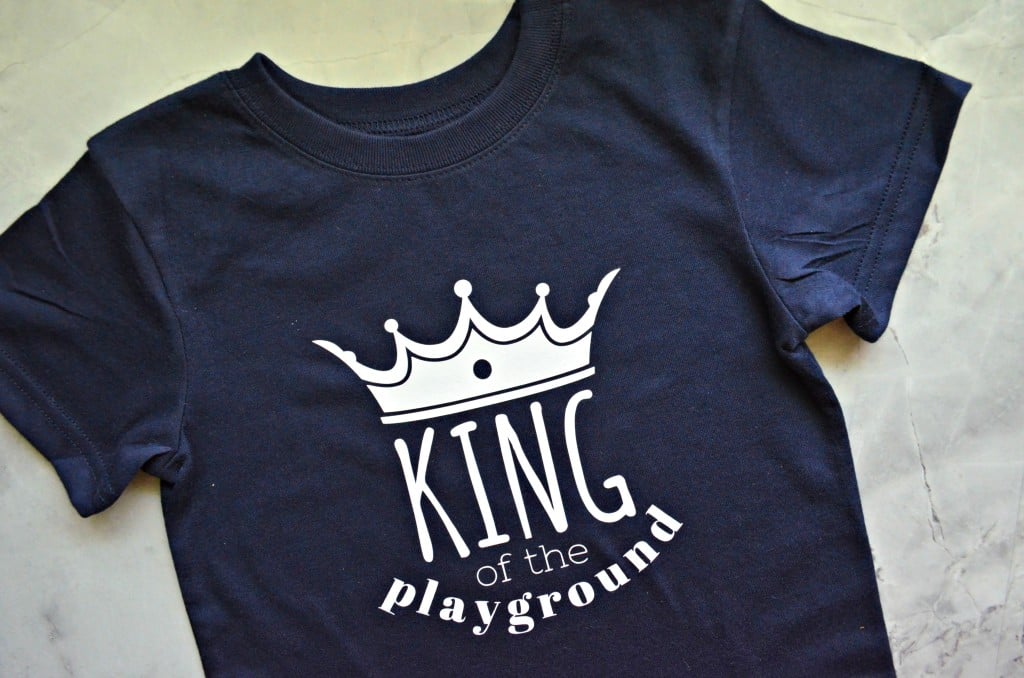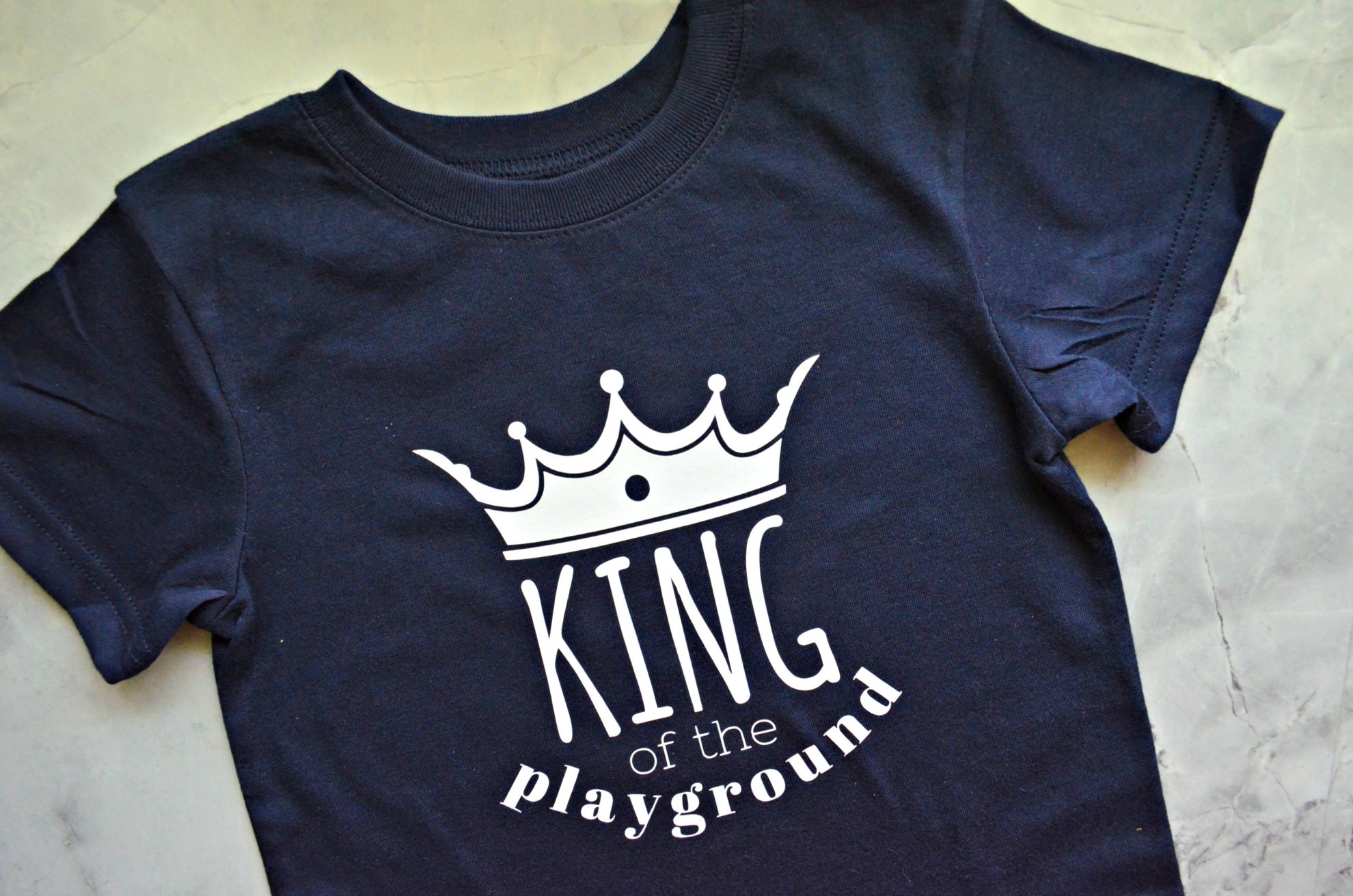 A quick and simple T-shirt project for my King of the Playground.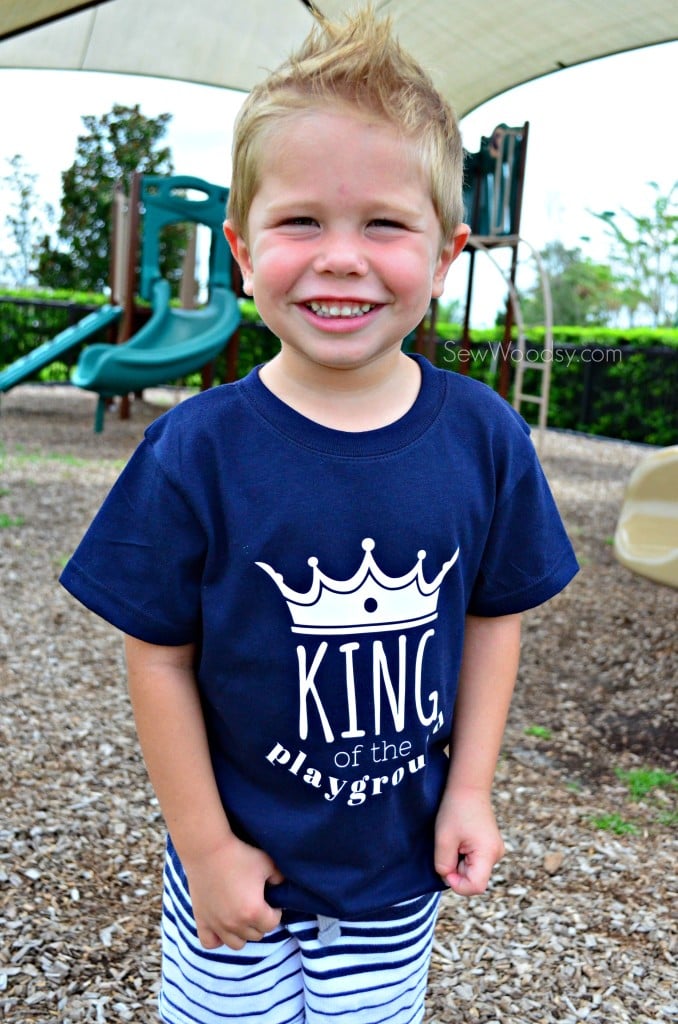 The best photo I could get of this kid with his new shirt. I made him take a few photos before he got to lay on the playground. It was killing him!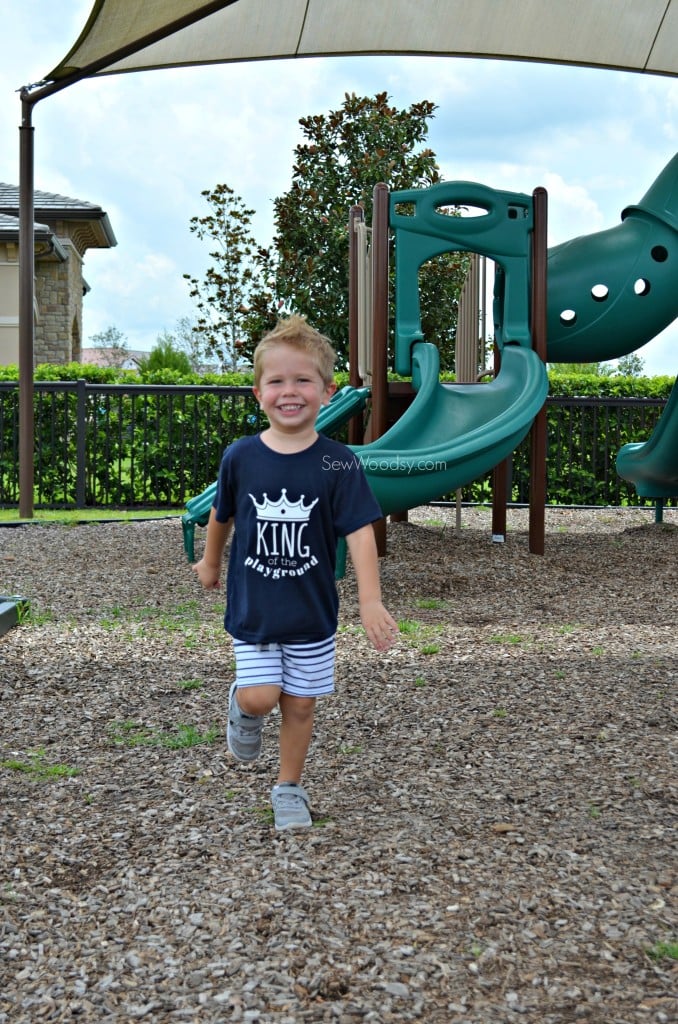 He's such a blur in the photo but I love his spirit.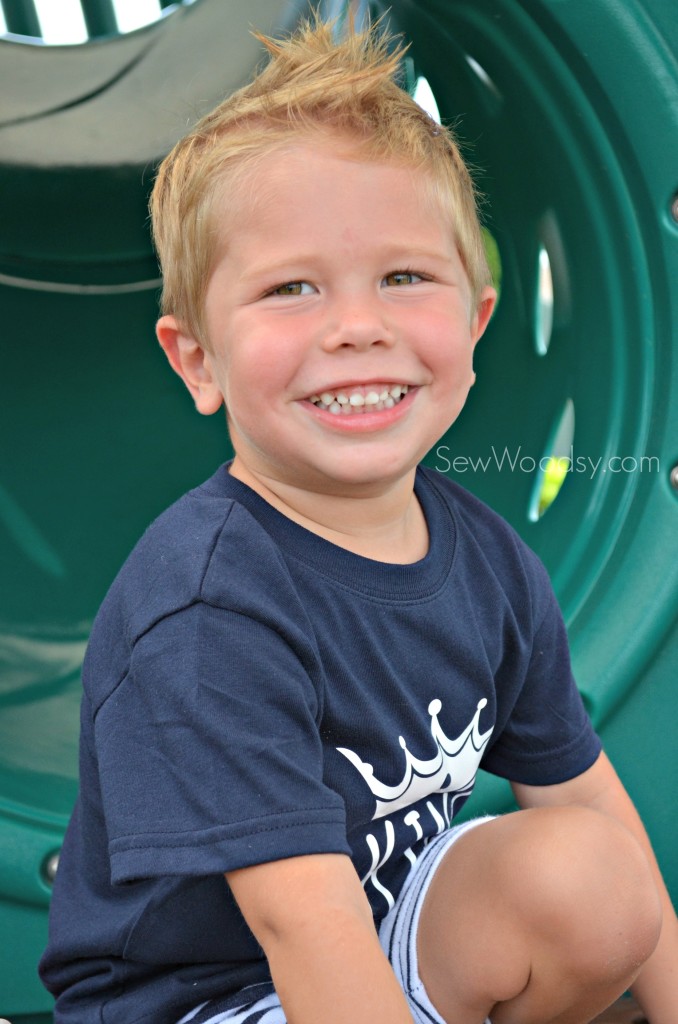 It's become difficult to get this kid to have a nice smile and his eyes open when we are outside. His beautiful green eyes are so crazy sensitive. He loves his new shirt too!